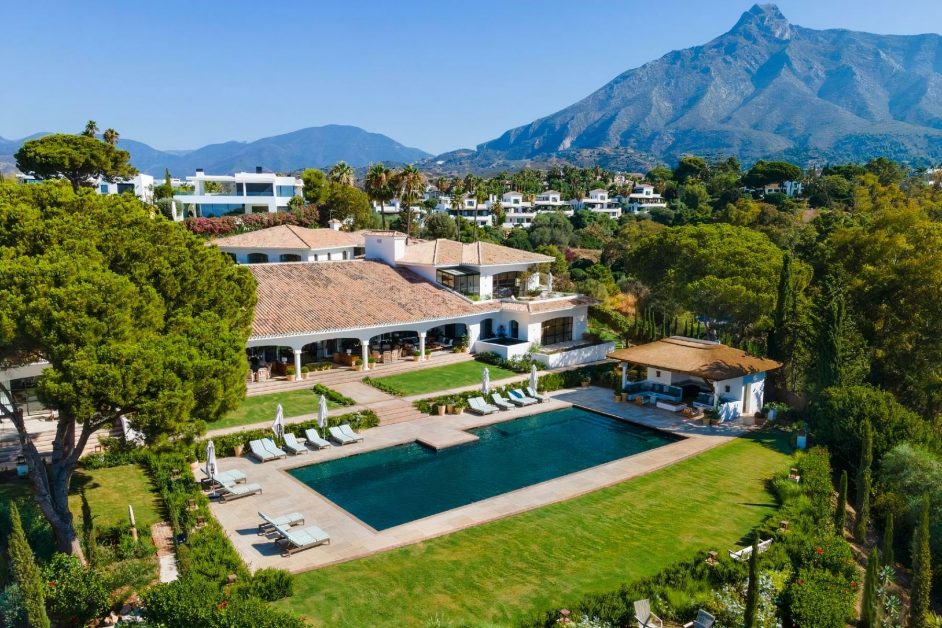 Moving to Spain from abroad gives expats an opportunity to enjoy around 3,000 hours of sunshine per year and about 5,000 km of coastline, as well as the world's most scenic golf courses, UNESCO sites, Blue flag marinas, and top-notch cuisine (sometimes, but not necessarily, combined with Michelin-starred kitchens).
The country boasts two of the best cities for expats in the world (the coastal city of Valencia was recently top of the list, and Madrid was voted #5); three villages from UNWTO's annual ranking of the best villages for tourism across the globe; and the most beautiful street in Europe, according to UNESCO (check out Osuna in Seville province). And Spain's real estate for sale comprises a wide variety of homes, from high-luxury to quite affordable, and they each attract different sets of buyers.
So, living in Spain as an expat is an appealing opportunity for many, which we will explore in more depth below.
How is living in Spain?
Compared to neighboring countries, Spain has a longer coastline, more sun, and a larger expat community.
According to The World Factbook, the country's coastline of about 4,900 km is the 4th longest in Southern Europe, only following Greece, Italy and Croatia.
The country also enjoys joint 3rd position with France (following Italy and Germany) in the list of countries with the most UNESCO World Heritage Sites, with a total of 49 landmarks.
According to The Instituto Nacional de Estadística, there are over 5.5 million expats living in Spain currently, making up 11.6% of the population. A comfortable middle ground, this is more than in neighboring Portugal (6.5%) but less than in France (14%).
The Autonomous Communities with the highest proportion of foreign nationals were Ille Balears (18.8%), Cataluña (16.2%) and Comunitat Valenciana (15.3%).
Read more:
Can I live in Spain?
Spain offers multiple visa options for long-stay visas, from a student, entrepreneur or retiree visa to the well-known Golden visa described below. In 2023, the country is also launching a long stay visa for digital nomads.
Living in Spain for UK citizens
Since Brexit, UK citizens cannot move to Spain as easily as they could before. Brits are classified as non-European citizens, and so need to apply for a regular residence permit in the same way as other non-EU citizens.
There is a large British expat community in Spain for anyone looking to find a ready-made community to integrate with, which is appealing to many.
Read more:
Living in Spain for US citizens
Moving to live in Spain from the USA is a straightforward process. You require a residence permit and the correct visa if you plan to live in Spain for 90 days or more.
Expats from North America make up about 1.5% of the foreigners registered in Spain, and you can easily find American communities, international schools and businesses across the country.
Read more:
Living in Spain for EU citizens
EU citizens do not need a visa or a residence permit to live in Spain. However, you will need an EU registry certificate if you plan to live in Spain for 90 days or more.
You also need to register your address and demonstrate you have the economic funds to sustain yourself in Spain, as well as have the necessary health insurance.
Can I move to Spain permanently?
It is possible to live as an expat in Spain permanently. While visas need to be renewed on a regular basis, this is  not often a problem, and you can continue to live in your new home without difficulty.
The Golden Visa program is the most straightforward and usually most suitable method for moving to Spain for affluent expats. It is a direct route to citizenship and is possible if you make an investment in one of the following ways:
Invest in a property in Spain worth at least €500,000.
Invest at least €2,000,000 in the Spanish public debt.
Buy shares in a company or make a deposit in a Spanish bank of at least €1,000,000.
Read more:
Advantages of living in Spain
Living in Spain is a wonderful experience, but it's important to explore the real benefits of choosing this country as your new home. Here are some of the most attractive advantages of living in Spain:
Diversity and culture
Spain has a reputation for being laidback and relaxed, but it is also packed with opportunities.
With a rich history and culture, vibrant social life and endless opportunities to enjoy leisure activities and explore, Spain really knows how to make life fun and enjoyable. Long lunches and dinners can last two hours or more, and Sundays are reserved fully for rest and relaxation.
The country is large and diverse, and there are notable  differences between the south and north.
There are more than 5.5 million expats living in Spain in total, which is up to 11.6% of the county's population. 30% of expats come to Spain from the European Union, 11% are from the rest of Europe; residents of North American countries constitute 2% of the expat community. There are large expat communities are in the big cities, coastal areas, and the Balearic islands.
Living in Spain presents boundless opportunities to enjoy fantastic food and wine,  take in the ambiance of buzzing city centers or relax in one of the many plazas. Museums, galleries and historic sites are open for cultural exploration in many towns and cities too.
Culture seekers can enjoy over 1500 museums in Spain, with many held in high regard including MNAC in Barcelona, The Guggenheim in Bilbao and Museo del Prado, home to the Royal Collection,
Spain has 16 national parks, 11 in the Iberian Peninsula, four in the Canary Islands and one in the Balearic islands. The parks show off the biodiversity of Spain's landscape, with mountainous parks including Picos de Europa or Ordesa and Monte Perdido. Exceptional examples of wildlife can also be spotted, especially in the marshes of Doñana National Park and the volcanic Teide National Park.
For the finest food, Spain has an amazing 228 Michelin-star restaurants, with 184 1-star, 33 2-star and 11 3-star restaurants to enjoy, including the exceptional Arzak, Quique Dacosta and ABaC.
Cost of living
If you move to Spain from regions such as Northern Europe, Australia and the United States, you'll enjoy a lower cost of living.
The major cities, Barcelona and Madrid, are more affordable than their counterparts around the world such as Paris, New York or London. Healthcare, transportation and the cost of  food and drink are all reasonable, allowing for a higher quality of life for a relatively lower cost.
According to Numbeo, the average cost of living in Spain for a family of four is around €2,304 a month, excluding housing outgoings, and about €650 if you're a single person. For reference, the cost of living in Spain is roughly 18% lower than in the United Kingdom, and rent is approximately 29% lower compared to the UK. Numbeo currently ranks Spain at number 53 in their Cost of Living Index by country 2023.
Read more:
Healthcare system
Spain has one of the best healthcare systems in the world, and is world renown for such. The national healthcare system, the Sistema Nacional de Salud (SNS) is funded by taxes and is available to all Spanish citizens as well as EU citizens in Spain. If you move to Spain to work you will be able to access the public health system, but if not, there are many comprehensive and affordable private health insurance policy options.
Disadvantages of living in Spain
Choosing to move to Spain means you have considered your options and already know that even your dream move will not be perfect. There are some drawbacks to living in Spain but you should also keep in mind all the reasons you're looking forward to calling this country your new home. The disadvantages include:
Job market
Spain has one of the highest unemployment rates in all of Europe, and this leads to a highly competitive job market. Young professionals in Spain are almost always qualified to a least Bachelor's degree level with many holding Master's qualifications and other certifications too, competition is fierce. As a result, Spain has a high population of educated young people with very little work experience.
In addition to the tricky job market, salaries are oftenlow across Spain. The country is still suffering from the world economic crisis in 2008-2009 and this has been compounded by the impact of the Coronavirus pandemic.
Bureaucracy
The Spanish way of life is known for its relaxed and laidback approach, but this can become a problem for administrative and bureaucratic processes. The forms, paperwork and other documentation you need to live and work in Spain may take some time to get organized and can be a notoriously frustrating process.
Furthermore, in many areas public officials only do business in Spanish and you will need to either speak Spanish yourself or hire a translator or bilingual lawyer to help in these cases.
Considerations for Living in Spain as an Expat
While your move to Spain may already be decided it's important to consider all aspects of your new life in Spain. Here are some of the key considerations to keep in mind.
Climate
The weather in Spain is one of the driving forces behind many people moving to the country. It's bright, sunny and warm for the majority of the year. The summers are hot and pleasant while the spring and autumn are still warm and gentle in climate. Winters tend to be relatively mild too, though there is rain to contend with in the colder months.
The three main climate zones of Spain are Continental, Mediterranean, and Oceanic. There are as many as 300 sunny days per year and exceptional beaches both on the mainland and across many of the sun-soaked islands.
For adventurers, Spain has some exceptional mountain ranges. The highest mountains in Spain are Teide (3718m), Mulhacén (3478.6m) and Pico Almanzor (2592m). For those seeking beautiful lakeside views and experiences, there are hundreds of lakes to explore including the beautiful scenes at Lagos de Covadonga in Asturias and Laguna Rose in Torrevieja.
Property market
Buying a home in Spain comes with many opportunities. There are numerous types of property available, from seaside villas to countryside houses, beachside or city center apartments.
The process of buying a property in Spain takes approximately three months and you should be prepared to cover costs which may reach up to 19% of the property value. There are no restrictions on non-nationals buying property in Spain so once you find your dream property, the process for buying it should not be too stressful.
Read more:
Taxes
When moving to Spain it is important to understand your tax obligations. Expats are covered by Beckham's Law in Spain. This law grants tax relief to foreigners during their first six years in the country. You will not need to pay taxes on your worldwide income and will just pay 24% income tax on your Spanish income during this period. Expats who do not use Beckham's Law can pay up to 45% on their worldwide income.
Aside from income tax, there are other taxes to consider in Spain, including:
Spanish property tax
Capital gains tax
Spanish wealth tax
Value-added tax
Corporate tax
A reliable Spanish tax adviser can help with all your tax concerns and ensure you file any necessary taxes and pay anything owed on time.
Read more:
Social life and lifestyle
Living in Spain means getting the chance to immerse yourself in the country's history and culture. Spain has a hugely diverse  culture with many different ways of life to experience. Each region differs greatly, with different areas offering something unique to enjoy. You can explore the whole nation during vacations and weekend breaks, with the chance to enjoy everything from the Alhambra in Granada to the Caves of Altamira in the North.
Spain has a fantastic reputation for its nightlife and party culture. Cities like Ibiza and Spain are world-renowned destinations for internationally recognized DJs and artists. People love to go out a lot in Spain and it's not unusual to see restaurants bustling with diners at 11 pm or later.
Sports fans in Spain will not be disappointed by the array of activities to enjoy. It is home to some of the world's best-loved football teams and impressive stadia.
Car aficionados can enjoy four Grand Priz circuits across the country: the Catalunya circuit near Barcelona, Motorland Aragón, the Ricardo Tormo circuit in Valencia and the Jerez circuit.
The country is home to some of Europe's best golf courses, including the PGA Catalunya Stadium Course. The country has nearly 400 golf courses in total, with 70 within the Costa del Sol
Spain is ranked second country in Europe (following Italy) by the number of marinas, with 191 ports in total. The number of nautical sports marinas is even larger, with 350 marinas that offer berths of all sizes.
Whatever your preferred sport, there is the opportunity to enjoy it in Spain. Rural hikes and cycling paths are ideal for adventure, and you can even head to the mountains at Sierra Nevada for some skiing in the winter months.
Urban areas are packed with opportunities for court-based sports and Barcelona is renowned as Spain's skateboard capital.
Transport
Spain's transport network is fast and reliable. The country has an effective public transport system, including trams, metro, buses and local trains. There is also a high-speed train network connecting Spain's major cities.
Language
80% of the population speaks Spanish in Spain, with other local dialects such as Catalan, Valencian and Galician also spoken in their respective regions. Many expats move to Spain with little or no knowledge of the language. If you live in one of the major cities or popular expat areas such as the Costa del Sol, you may be able to get by just speaking English . However, learning the language is recommended to hone your experience. The 2021 English Proficiency Index ranks Spain as 26th in the EU and 34th in the world, so knowing some Spanish is likely to make your time living in the country easier.
Education
Spain has a free public school system as well as both semi-private and private schools. The range of schools in Spain ensures there are plenty of options for children of all ages to begin or continue their education.
Spain is home to many highly-regarded private schools including Aquinas American School High School (Madrid), King's College Soto de Vinuelas (Madrid), Sage College (Cádiz), ES International School Barcelona (Barcelona) and SEK El Castillo International School Madrid (Madrid).
These institutions make it easier for children to continue with their qualifications from their previous school and minimize the interruption to their education.
Children do not start compulsory schooling in Spain until they are 6.
Retirement
Many people choose Spain as the perfect destination to retire. Most retirees in Spain obtain a Non-Lucrative Visa or a Golden Visa which allows them long-term residency in the country. If you're a non-EU/EEA citizen who wishes to retire in Spain, you'll need to prove you have enough income to support yourself without income from employment.
Retirement in Spain is fairly low cost. To live a comfortable life, $2,000-$2,200 per month should suffice ($24,000-26,400 a year). The cost of living will increase if you choose to live in the busier, urban areas such as Barcelona and Madrid. The most popular areas in Spain for retirees include the Costa del Sol and the Costa Blanca.
Can you retire to Spain? We've broken that down in this article, covering European Union (EU) natives, non-EU residents, America, and Brexit:
Where to live in Spain
Choosing the perfect location for your new Spanish home can be one of the most difficult decisions. You may have a favorite holiday location in Spain but when it comes to buying a property, you want to be sure the location is ideal for living in too.
Where to live in Spain as an expat?
Spain has many popular areas for expats. The Costa del Sol consistently ranks as the most popular area, especially for British expats, but there are also large communities of expat residents in the major cities and on many of Spain's islands. When choosing the best location for you and your family it is important to keep all the considerations above in mind. Finding a balance between the perfect scenery and surroundings, your perfect home and the right schools and amenities is more than possible in many of Spain's regions.
According to JamesEdition's data, the most popular destinations for expats to buy a second home in Spain include Marbella (17%), Barcelona (2.5%), Estepona (2%), and Madrid (1.5%), followed by Sotogrande, Ibiza, and Mallorca (1% each).
Be sure to explore thoroughly before choosing your perfect location:
Find your perfect place to live in Spain
In the Spanish real estate market, there are properties of every kind available, ensuring at least one ideally suited to your needs. From traditional and classic Spanish villas to modern apartments with sea views, the diverse range of properties ensures you will find your perfect place to live in Spain.