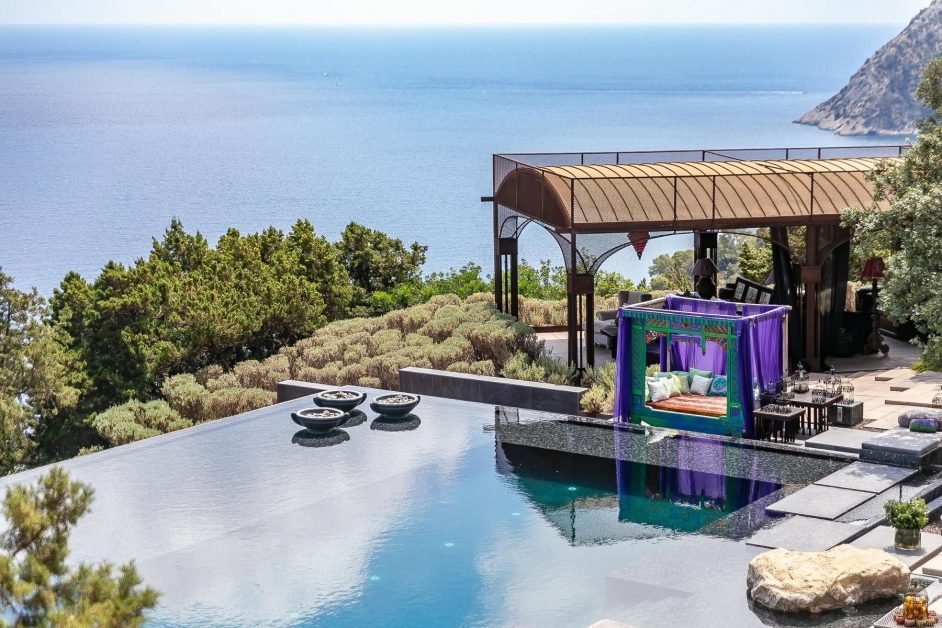 Making the decision to leave your home country for pastures new is simultaneously exciting and nerve-wracking. However, when considering a new European home, Spain and Portugal often war for the pride of place on a list of the first-choice destinations.
This article strives to consider the individual benefits of living in Spain vs Portugal and vice versa.
What are the pros and cons of living as an expat in Spain vs Portugal?
If you are choosing between Spain and Portugal, it is important to weigh up the pros and cons of each country. To help with that, we've detailed some of the main considerations for each below.
Advantages of Portugal
The main pros of living in Portugal include the following:
High safety and security.
Low cost of living compared to the rest of Europe.
Picturesque beaches.
Sporting opportunities include the best surfing spots in Europe, top golf courses, hiking, and paraplanning.
High English language standards.
Tax benefits for residents with Non-Habitual Resident (NHR) regime.
More value for money when buying real estate compared to Spain.
Diverse legalization options, from Golden Visas for investment to long-term visas with passive income (suitable for digital nomads).
The climate is temperate in the North, gradually warmer and sunnier while moving south. In the far south, the region of Algarve has a dry, sunny microclimate, whilst not being too hot in the summer.
Advantages of Spain
The main pros of living in Spain include the following:
300+ days of bright sunshine every year.
The coastline of about 7,300 km is the 4th longest in Southern Europe, following Greece, Italy, and Croatia.
Holds 3rd position in the list of countries with the most UNESCO World Heritage Sites.
One of the best healthcare systems in the world.
Excellent schools, with tuition available in English, French, German, Italian, Japanese, and Mandarin.
Lifestyle opportunities include some of Europe's best golf courses, marinas, and racing circuits.
Diverse legalization options, from Golden Visas to newly-launched digital nomad visas.
Spain's Golden Visa application processing time is fast and efficient. Once the paperwork is submitted, it usually takes around 20 business days for the visa to be approved.
Disadvantages of Portugal
The main cons of living in Portugal include the following:
Long process for Golden Visa applications compared to other European countries, taking as long as 18 months for some applicants.
No central heating infrastructure so it is important to invest in electric or gas heaters for the winter months.
There is a slower pace of life, which can result in early closing times and no shops or facilities available on Sundays.
Disadvantages of Spain
The main cons of living in Spain include the following:
Bureaucracy levels are high according to the Bureaucracy  Index.
Adjusting to a new pace of life, as there is often significant downtime with long breaks, and throughout August almost all businesses shutdown, which means routine issues may take time to solve,
Higher non-resident tax rates when compared to Portugal.
In the regions popular among expats, summer months are hot with average daytime temperatures of 30C on the coast and even higher readings 50-100 km away from the coast.
Portugal or Spain: What to Consider
Understandably, you need to carefully consider some of the key characteristics of each country before making the big decision. When moving to Spain or Portugal to live, you must keep in mind significant factors such as the healthcare system, property prices, and the cost of living. Let's explore some of these important considerations.
Cost of living
The cost of living Spain vs Portugal must be a key consideration when finding the right country for your big move. Spain has lost many of its job seekers in the past years as they've headed abroad to increase their potential income. However, Spain's cities have plenty of exciting start-ups, and expats are thriving in the country. The economy is not performing spectacularly well, but the cost of living is significantly lower than in the UK or USA. Spain's public transport system is affordable, and private healthcare is reasonably priced when you cannot access the public system.
Portugal's economy has performed more positively than Spain's in recent years. The tourism industry in Portugal feeds much of its success, and it also has a booming cork industry, producing 50% of the world's commercial cork. Additionally, the cost of living in Portugal is much lower than in the USA or the United Kingdom. Healthcare, education, and amenities are all of a high standard, ensuring a good quality of life is more than possible. When asking yourself, "is it cheaper to live in Spain or Portugal?" you'll need to consider where most of your money goes and put together a comparison of the costs in each country.
Read more:
Residency Visas
When it comes to the ease of obtaining a visa, the processes are both similar in terms of time requirements. However, Portugal's D7 Passive Income Earner visa is quick to qualify for, and you simply need to prove €1,200 of monthly income.
Spain has a non-lucrative visa program, too, but it is a little more complex. Applicants require a higher income to be eligible, starting at around €2,150 per month.
Spain and Portugal have Golden Visa programs that allow foreigners to live there by making a significant investment in the economy or purchasing property.
The Spanish Golden Visa requires you to do one of the following:
        Purchase property in Spain worth at least €500,000.
        Invest at least €2,000,000 in the Spanish public debt.
        Buy shares in a company or make a deposit in a Spanish bank of at least €1,000,000.
The Portuguese Golden Visa differs, and you are eligible through the following:
        Purchasing a property worth at least €500,000 or €400,000 in a low-density area.
        Investing €350,000 in property in a Portuguese urban regeneration area, or €280,000 if the area is low-density.
        Investing €350,000 or more in a qualifying Investment Fund regulated by the Portuguese Securities Market Commission.
        Making a capital transfer of at least €1,000,000 into a Portuguese bank account.
        Purchasing company shares of at least €1,000,000.
        Investing at least €1,000,000 in a Portuguese company.
        Creating at least ten jobs for Portuguese nationals.
        Investing at least €350,000 to create a commercial company or to enhance the share capital of a company resulting in the creation of at least five full-time jobs.
        Making a capital transfer of at least €350,000 for research activities in areas of science or technology via Portuguese research institutions.
    Making a capital transfer of at least €250,000 to support the Portuguese arts or national heritage projects.
Portugal or Spain for US citizens
Like all European countries, US citizens require a visa to move to Spain or Portugal. There are many different visa types, including those mentioned above, but also visas specifically for students and thoseplanning to work in Spain or Portugal. Once you have the right visa, you can then apply for your residence permit.
Portugal or Spain for UK citizens
Since 1st January 2021, the UK is now considered a "third country". Any British citizen who wants to emigrate to Spain or Portugal will need to apply for the correct long-term visa for their circumstances. Similarly, the same visas required for UK citizens are also necessary for US citizens.
Taxes
Portugal offers fantastic tax benefits for expats. Expats are exempt from paying text for the first ten years of residence, and then tax is paid at a flat 20% rate on your Portuguese income. The Non-Habitual Tax Resident Regime is one of the main draws for expats to Spain, allowing them to focus on their savings. In Spain, there is no similar scheme, but there is Beckham's Law in Spain. This grants tax relief to foreigners during their first six years in the country. You do not need to pay taxes on your worldwide income; you will just pay 24% tax on your Spanish income during this time.
Read more:
Climate
Spain is the only European country that shares a border with an African country, Morocco, and it luxuriates in some of the finest weather conditions in Europe. Spain experiences four main climate zones, and while the country cools as you head to more mountainous regions, the coastal areas often enjoy a hot Mediterranean climate with bright summer days.
Portugal's climate is uniform across the country, with warm summers benefitting from gentle sea breezes and wet winter months. Portugal has a characteristically Mediterranean climate, with warmer temperatures than most of Europe.
Security
You should have no concerns about your safety when moving to Portugal or Spain to live. Both countries are safe to reside in without high levels of crime or violence. Both countries have a good reputation for their safety and security, although Portugal stands as one of the best. The Global Peace Index rates Portugal as the fourth safest country in the world, and Spain is ranked 31st.
Property
Deciding on the best places to live in Spain and Portugal centers around finding your perfect home.
Our research shows that the average price of a home in Spain is 1,304,438 USD, which ranges between 490,251 USD and 108,703,214 USD. The most popular property types are villas (31,254 listings) and Apartments (10,998 listings).
In Portugal, the average home price is 923,977 USD, ranging between 490,251 USD and 45,655,349 USD. The most popular property types are apartments (11,931 listings) and houses (11,166 listings).
The most expensive areas tend to be capitals, major cities, and popular tourist areas.
Read more:
Healthcare
Spain has a great reputation worldwide for its healthcare system. It is recognized as the seventh-best healthcare system in the world, according to the World Health Organization. Expats working in Spain can access their public health system, while most others will need insurance in place. Portugal is ranked as the twelfth-best healthcare system in the world in the same rankings, and while the quality of healthcare is high, the country has a reputation for long wait times in the public system.
Scenery
Spain and Portugal share the same peninsula, meaning their landscapes are quite similar. Portugal is defined by its long coastline, with endless miles of beautiful beaches. North Portugal is wet and mountainous, while the south is dry with rolling plans and the many famed beaches of the Algarve region. There is even a desert in Portugal near the Alentejo, and the country surprisingly has no large natural lakes.
Spain's landscape is dominated by the mountain ranges that bisect it, with highland plateaus and river valleys lining the landscape. Spain also has many spectacular beaches and, of course, its 48 inhabited islands. Spain is indisputably larger than Portugal too.
Food and Drink
Spain is known as the birthplace of Tapas and the hours spent enjoying many different small plates of food. Every kind of food can be enjoyed as tapas, with Spanish cured meats and freshly caught seafood a particular treat. Spain also has an inviting chocolate culture, where their chocolate is enjoyed hot, cold, with chili and in every other way you can imagine. Meal times in Spain match the relaxed culture and can last for many hours at any time of day. Spain has an impressive 228 Michelin-starred restaurants, including 11 with three stars.
Portugal is known particularly for its seafood and as the home of port wine. Steamed octopus, fish stews, and gourmet seafood dishes are available in nearly all Portuguese restaurants. There are also 28 Michelin-starred restaurants to enjoy in Portugal.
Culture
Spain's rich cultural history is seen on every street corner. It is third on the UNESCO list of heritage sites, with only Italy and China being home to a higher number. The country's rich culture dates back many centuries, and living in Spain allows you to explore this history in greater depth. Modern culture in Spain is just as fascinating, with contemporary and public art displays complementing the more traditional architecture and sculpture.
Portugal looks and feels like an  urbanized country, but you only have to look back a few centuries to find a land awash with castles and monasteries. Portugal's vibrant history can be explored in its narrow streets, and you'll spot ornate fountains and architecture as you explore the towns and cities. It is indisputable that both Spain and Portugal offer an inviting mix of the old and new.
Language
Spanish is the most widely spoken language in the world, with many South American countries and regions across the world adopting Spanish as one of their official languages. Taking Spanish classes is easy and will make moving to the country much simpler and help you integrate into the local community. Portuguese is spoken in a smaller number of countries, although there are over 230 million native speakers worldwide. Of the two languages, most people consider Portuguese the simplest to learn.
Portugal vs Spain for expats
Choosing a new country to live in as an expat involves considerable time and thought. If you are torn between Portugal and Spain, it is important to think carefully about all the considerations explored above. When you consider Spain vs Portugal living, your personal circumstances is also likely to influence your choice of country.
Portugal vs Spain for retirees
Retirees moving abroad need to apply for the most appropriate visa. For Portugal, this would be the D7 visa, while in Spain, it would be the non-lucrative visa. As already discussed, Portugal's D7 visa is usually easier to obtain, and you can be eligible with a lower monthly subsistence level.
Both Spain and Portugal have thriving expat communities. There are over 7.2 million expats living in Spain. In Portugal, this figure is significantly lower at around 660,000. However, when considering these statistics it is important to keep in mind the size difference between the two countries.
Read more:
Portugal vs Spain for digital nomads
Spain and Portugal benefit from good infrastructure, with their networks being affordable and reliable. Digital nomads benefit from being able to "work from anywhere", but you still want to choose a location that best suits your needs. Portugal's D7 visa works well for digital nomads, but on 30th October 2022, they launched a digital nomad visa. This visa has much less paperwork than the D7 but does not provide a pathway toward permanent residency.
Spain is also working towards the launch of its own digital nomad visa. The Digital Nomad Visa of Spain was endorsed by Spanish Congress in December 2022 and is due to be available in the coming months.
So which is better: Spain or Portugal?
Moving to Portugal or Spain to live can be the start of your next big adventure. Each country has distinct benefits, and you have to decide which suits your lifestyle better. The Portuguese D7 visa is ideal for retirees and those planning to live off their own income in Portugal, with lower income requirements than the Spanish equivalent. However, Spain is much larger and more diverse. The best country for your needs depends on your priorities, personal situation, and what you want most from your new home.
Read more: