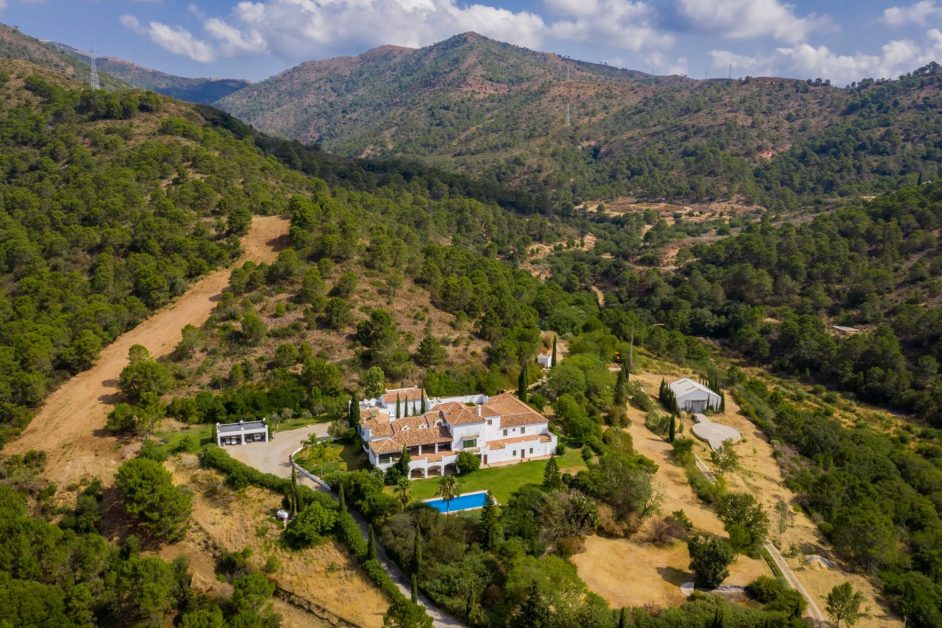 The dream of moving to Spain from the UK is not possible for all, but those with the facilities are able to make this a reality and can reap the benefits of living in the country. The benefits of relocating to Spain are extensive, with its fantastic climate, high quality of living, exceptional international schools, and unique culture to enjoy.
Unfortunately, moving to Spain has become more difficult since Brexit, but many British expats still call Spain home, and we're exploring exactly how to move to Spain from the UK, keeping it as stress-free as possible
Can I move to Spain from the UK?
Yes, it is possible for British citizens to move to Spain, but the rules are different to before Brexit. Pre-Brexit, as EU citizens, Brits could visit, live or work anywhere in the European Union, including Spain. However, since Brexit has been in place, the rules have changed. Spain still welcomes British expats under certain conditions, provided you meet the eligibility criteria, so people are still moving to Spain from England and the rest of the UK.
Moving to Spain after Brexit
The Brexit transition period ended on December 31st, 2020. From this point onward, British citizens no longer had the right of freedom of movement within the European Union. British citizens must apply for a visa if they want to move to any EU country, including Spain. Holidays and short stays do not require a visa, but anyone considering moving to Spain from the UK needs to look at their visa options and select the right one for their circumstances.
Spain is extremely popular with; over 350,000 British citizens registered as living in Spain, and many more hoping to join that number. Brexit has made it more difficult for anyone wanting to move to Spain from the UK for the first time, but it is not impossible, and we'll explore the main requirements below.
Requirements for moving to Spain from the UK
Anyone considering how to move to Spain from the UK need to ensure they follow the correct procedure to ensure the move is legal and the application for residency or a visa is not rejected. Let's explore the essential requirements for moving to live in Spain in more depth.
1.
Get your Número de Identificación de Extranjería (NIE) Number
Your NIE Number is the official Spanish identification for foreigners. People relocating to Spain should get their number before traveling to make the process more streamlined, as you are less likely to come up against any problems. To register for an NIE, people must:
       

Download and fill out the EX-15 application form.

       

Submit this form through the Spanish consulate nearest to you.
In the UK, there are eight consulates in addition to the Spanish embassy in London. The consulates are located in Manchester, Belfast, Liverpool, Birmingham, Glasgow, Aberdeen, Edinburgh, and Jersey.
Some people do wait to get their NIE once they are in Spain. If you choose this option, you can apply for the document via the local immigration office or a police station.
2.
Secure Spanish Residency
The UK is now considered a third country in relation to Spain. This is important when people look to obtain residency. There are two main ways to acquire residency in Spain for UK expats:
1.
TIE Card
People who are resident in Spain before December 31st 2020 but do not have a European Union citizen's registration certificate or TIE card are allowed to continue their residency. A TIE card is a card all non-EU foreign residents must receive in Spain if they live there for more than six months. However, they must prove they have lived in Spain before this date. British expatriates fulfilling these criteria can apply for an NIE number with evidence of their residency prior to the above date. Residents fulfilling these criteria can then get a TIE card, confirming their rights in terms of residence, social security, and free movement in Spain.
2.
Visa Residence
British nationals entering Spain after January 1st 2021, have to abide by the General Foreigners Scheme. This applies to all non-EU nationals who want to live and work in Spain. There is a range of visa options available which we'll be exploring in more depth further into this guide.
3.
Organising your taxes
Choosing to reside permanently in Spain means you need to pay your taxes as a Spanish resident. This is also a requirement for obtain the TIE card. Article 9 of the Personal Tax Income Law states that if an individual resides in Spain's territory for more than 183 days or whose primary financial interests are located in Spain, they must become a tax resident in Spain. In order to do this, you must comply with all relevant tax legislation and get the right professional support if you are not sure.
4.
Organise healthcare entitlements
Choosing to permanently move to Spain means you need to remove yourself from the UK's National Health System. You need to ensure you are removed from the NHS register but on becoming a resident in Spain, you will then be able to access the free healthcare system in Spain, in the following circumstances:
       

Pensioners who receive a UK state pension will be able to access Spanish healthcare by submitting an S1 form in the UK.

       

Self-employed and employed people moving to Spain will be able entitled to free public healthcare in Spain.

       

People who do not fall into the above groups can apply for the Convenio Especial, which gives you access to the Spanish healthcare system, or you can rely upon private health insurance.
5.
Validate your essential documents
UK driving licenses are no longer valid in Spain. All residents hoping to use their vehicle in Spain as a residence will need to apply for a Spanish driving license, which can take up to 6 months to arrive. Similarly, it is important to ensure the validity of other important documents, including your passport.
6.
Register your Spanish address
Once you have arrived in Spain and are set up in your new Spanish home, it is important to notify your new address as quickly as possible. To do this, you need to visit your local Town Hall Office, and once you are registered via this process, known as the 'padrón', you can access some Spanish services and rights.
7.
Set up your Spanish bank account
For many Spanish social security benefits and other services you need a Spanish bank account, which also makes day-to-day living much easier. Different banks may require different documentation to set up your account. Still, you will need your passport, NIE number, and financial information such as your personal income tax calculation or pension certificate.
Getting your Spanish Visa
Since January 1st 2020 UK citizens require a visa to live and work in Spain, British citizens who want to emigrate to Spain or stay for more than three months will need to apply for a long-term visa or visado nacionale. There is a range of different kinds of visas available to UK expats and you need to consider the best option for your circumstances
Visa de trabajo y residencia
This is a combined residence and work visa that allows UK citizens to live and work in Spain. There are several different work visas within this category and you need to be sure to get the right work permit for the type of job you will be doing in Spain. Applications for this visa are submitted to the Ministry of Labour in Spain, and British citizens under this visa need to meet one of the two eligibility criteria:
       

Work as a paid employee of a Spanish company.

       

Work on a self-employed basis with a monthly income of £2000 or more.
Visado de estudios
This is a specific student visa that will have a short or specific validity period. Student visa provide UK citizens with the right to live in Spain for the length of their educational course.
Visado de residencia
This visa is for family reunification or retirement. It allows UK citizens to move to Spain to live, but they do not have the right to work in the country.
Spain also has a Golden Visa scheme, suitable for individuals looking to invest in the country and contribute to its economy. The Spanish Golden Visa scheme is open to individuals who make one of the following investments:
       

A property purchase in Spain worth at least €500,000.

       

An investment in the Spanish public debt of at least €2,000,000.

       

Investment in a new business offering employment, contributing to scientific or technological innovation, and have a measurable socioeconomic impact in the area it will be based.
Buying a Property in Spain
Buying a property in Spain as a UK national does require a number of essential steps to be followed to ensure you can enjoy and live in your ideal Spanish home. Once you have essentials such as your NIE number and Spanish bank account, the process of buying your home is quite straightforward.
First, you need to choose your perfect location and look into the options available. You can choose to buy off-plan or buy a resale property in Spain.
Make sure to visit potential properties you are interested in and take the advice and support of experienced local real estate consultants. It is also vital to ensure all due diligence checks are carried out, including whether the property is legally for sale, legally built, and whether there are any building licenses in place to allow for remodeling and extension in the future.
We recommend you work with a local professional advisor to assist with this stage of the process. Your advisor should also be able to arrange any surveys necessary for your Spanish property and help to arrange the necessary finance if you are not planning to purchase outright.
Once all the legal requirements are agreed upon and satisfied, you can sign your preliminary agreement and pay a deposit which is usually around 10% of the overall property value. 
The next stage after this step is the signing of the final contract, which must take place in the presence of a notary. The notary will also issue all documentation, certify it and ensure the balance for the property is transferred to the seller.
Remember there are fees attached to many stages of the property purchase process in Spain, so be sure to check any additional costs to avoid any unwelcome surprises or bills.
How to move to Spain from the UK: The Ultimate Checklist
Once you've made the decision to move to Spain, it's important to get every essential task ticked off so you're ready to enjoy your new life. Here are the essential steps you won't want to forget before your move.
1.
Learn all there is to know about Spain
While you may have holidayed in Spain many times and think you know all there is to know, it is important to thoroughly research the country, its traditions, and culture. Understanding Spanish culture will help minimize the shock as you immerse yourself in a new society and will make it easier to get to know people in your new community.
Spanish has four main languages, Spanish, Catalan, Basque, and Galician. 99% of the population speaks Spanish as their first or second language. English is spoken in the bigger cities but overall proficiency around the country is considered low, therefore anyone moving to Spain should consider learning Spanish a necessity.
Many people cite the climate as the main reason for moving to Spain. There are on average 300 days of sun each year but this does vary from region to region. Average winter temperatures in Valencia are around 5 degrees while in Malaga it's nearer 8 degrees. Bear in mind the location you choose will influence the climate. Spring and Autumn are particularly mild, while summer is bright and hot, and winter is mainly cold and rainy, though snow and ice are quite rare but not unknown.
2.
Pin down where you want to live
As an expat in Spain your choice of location may be limited by your job. However, if you can select any location for your Spanish home then you should explore and visit your preferred locations in advance. Some cities have a great reputation for industry while others are known as cultural hubs or party cities. If you know the type of atmosphere you're hoping to enjoy in Spain you can find the perfect location to match.
3.
Budget with the Spanish cost of living in mind
A realistic budget may be a step in your moving plans dependent on your income. However, we recognize many people are moving to Spain to live the dream and enjoy the exceptional quality of living without worrying about the financial side of things. Financial sufficiency is a key part of your visa application, however, so you do need to put a budget in place for this purpose.
Read more:
4.
Confirm your residency
Residency in Spain is only possible for new UK entrants with the right visa. We have discussed visa options in depth above and you need to apply for the right visa for your needs in advance of making your move. Most applications will take 3 to 6 months to process so you need to complete your visa application as early as possible.
5.
Search for your dream home
As you wait for your visa application to be approved, you can begin your hunt for the ideal property. Connect with local property agents to discuss their properties and visit those that truly fit your needs in terms of location, amenities, and any other specific requirements you may have. Once you have found the perfect home and your visa is approved, make that all-important offer.
Once you've secured your home, it's time to book flights, arrange removal vans and ensure all your affairs in the UK are organized and settled.
6.
Legalise your important documentation
Before leaving for Spain it is useful to get your most important documents translated into Spanish and apostilled. This can help streamline any applications and processes once you move to Spain. Key documents to consider include your birth certificate and marriage certificate. This saves any difficulties after the move when Spanish officials need your documentation, and processes may be delayed due to translation services being needed.
7.
Apply for your residence permit
Once you've arrived in Spain you need to apply for your residence permit within 30 days. This is a requirement to legally live in Spain. Your residence permit to live in Spain is the TIE card we discussed earlier.
8.
Register at your local town hall
All people living in Spain for six months or more must register their address at the local town hall. Once this is done, you will receive your certificado de empadronamiento. This allows you to access a wide range of additional rights in Spain including applying for health insurance.
9.
Apply for your insurance
It is a legal requirement to have valid health insurance in Spain but there are some exceptions. People working in Spain and their dependents can access public healthcare as they make social security contributions. Retired people can also access free Spanish healthcare if they are in receipt of a UK state pension. Private health insurance is easy to access and there is a wide range of reputable providers to choose from.
In addition to health insurance, both vehicle and home insurance are mandatory in Spain. You can consider other insurances if applicable but ensuring you have the compulsory policies in place should be a priority as soon as you move.
10. Open your Spanish bank account
As we've already explained a Spanish bank account makes most of your dealings in the country much easier. You will be able to access services much more quickly and most employers will also prefer to pay into a Spanish bank account. A Spanish bank account also keeps costs down as using a foreign account and card will accrue high fees very quickly.
11. Register for tax
If you are working in Spain then you must register with the Spanish tax agency. Taxes in Spain can be complicated so it is important to get professional advice if you are at all confused or need guidance to ensure you are paying the right rate of tax.
12. Get a local SIM card
UK nationals may want to keep their UK phone number, but adding an additional Spanish line via a local SIM card is essential for managing costs effectively. Making local calls will get very expensive if you continue to use your UK SIM.
13. Find the best local schools
If you have school-age children, then a good education is probably top of your priority list when moving to Spain. There is a choice between public and private schools in Spain. Public schools are usually cheaper and more accessible and give children the opportunity to quickly integrate with the local community and begin immersing themselves in Spanish as all instruction will be in this language.
Alternatively, many expats consider sending their children to international schools in Spain. International schools often use both English and Spanish for instruction and give older pupils a chance to continue with their studies and exams as they were in the UK.
14. Exchange your driving license
Spain has agreements with several non-EU countries which allow you to exchange your foreign driver's license directly for a Spanish one. You need to exchange your license within 6 months and you will be able to drive legally on your new Spanish license.
Find your perfect Spanish home
Making the decision to move to Spain is both exciting and daunting. It is a chance to experience a different pace of life, a wonderful new culture, and enjoy a brighter, warmer way of living. Thousands of UK expats consider Spain the perfect location for a new life or their retirement and it's clear to see why.
JamesEdition can help you secure your ideal property in Spain. Moving to live in Spain should be a fantastic experience and something you look forward to, with a fantastic new property to call home. 
Read more: