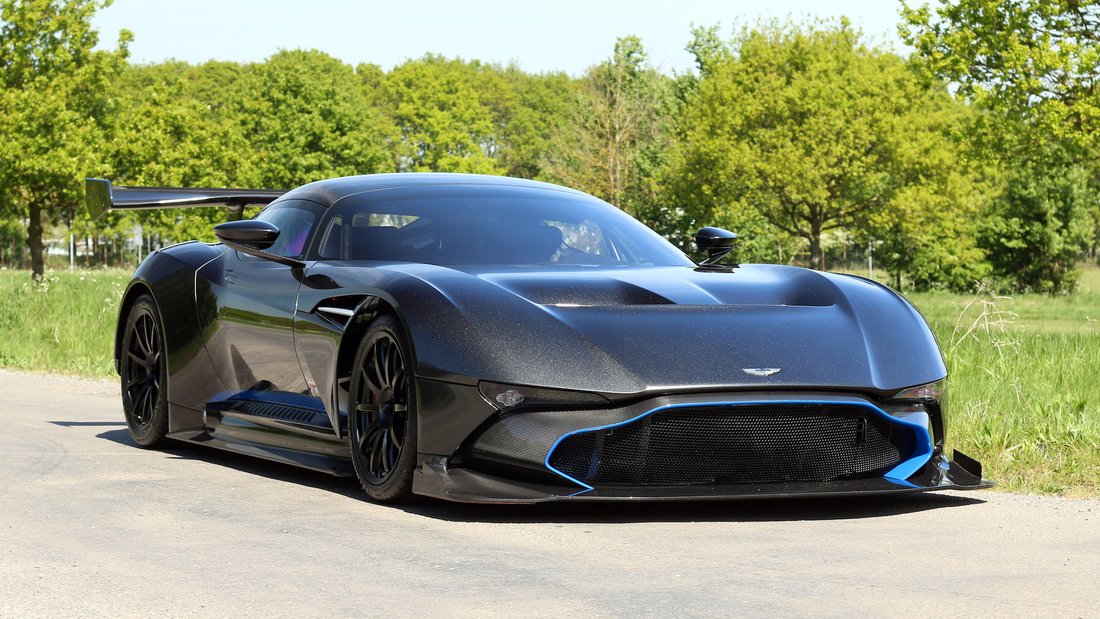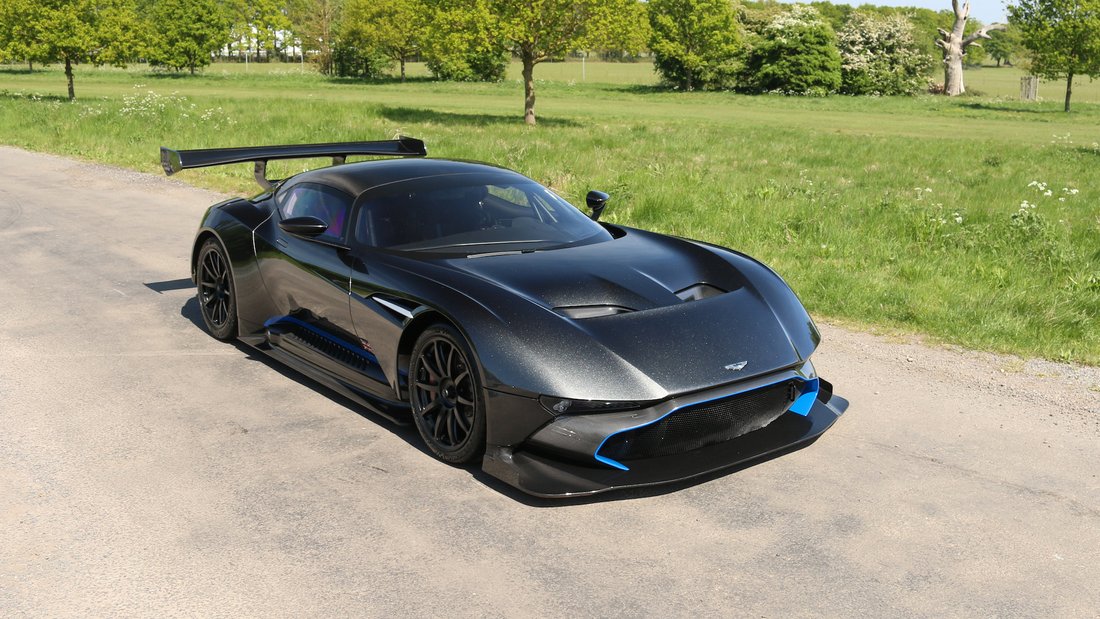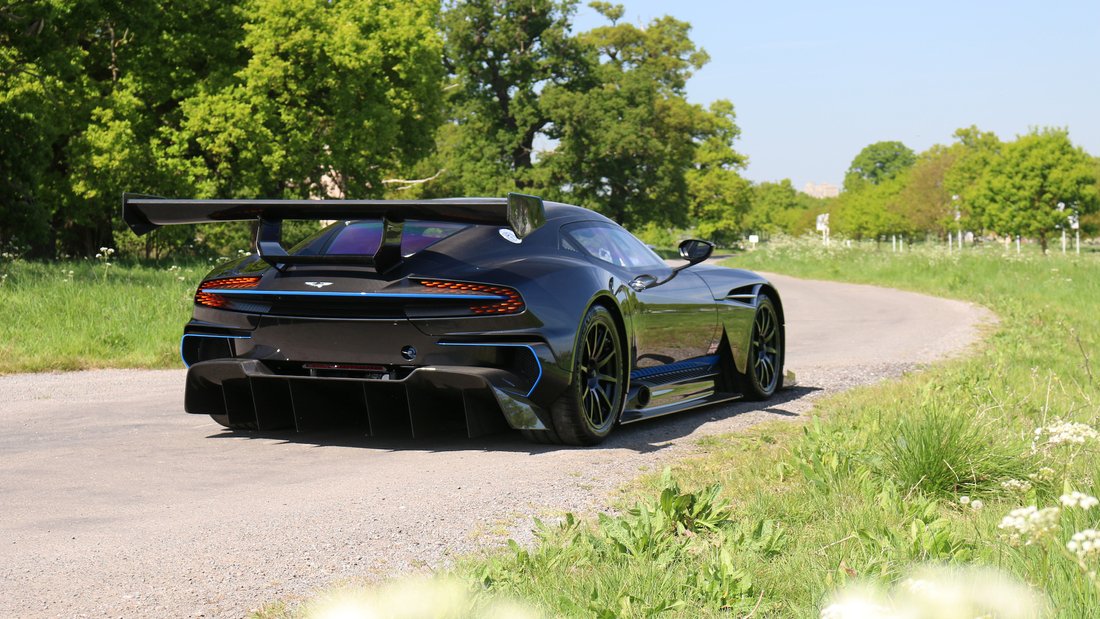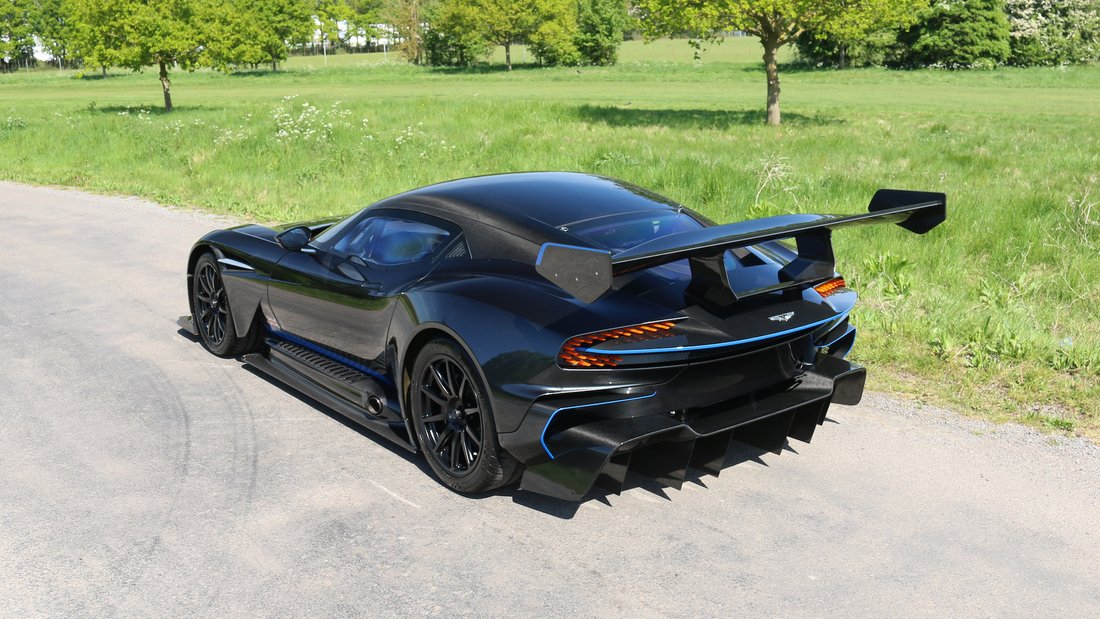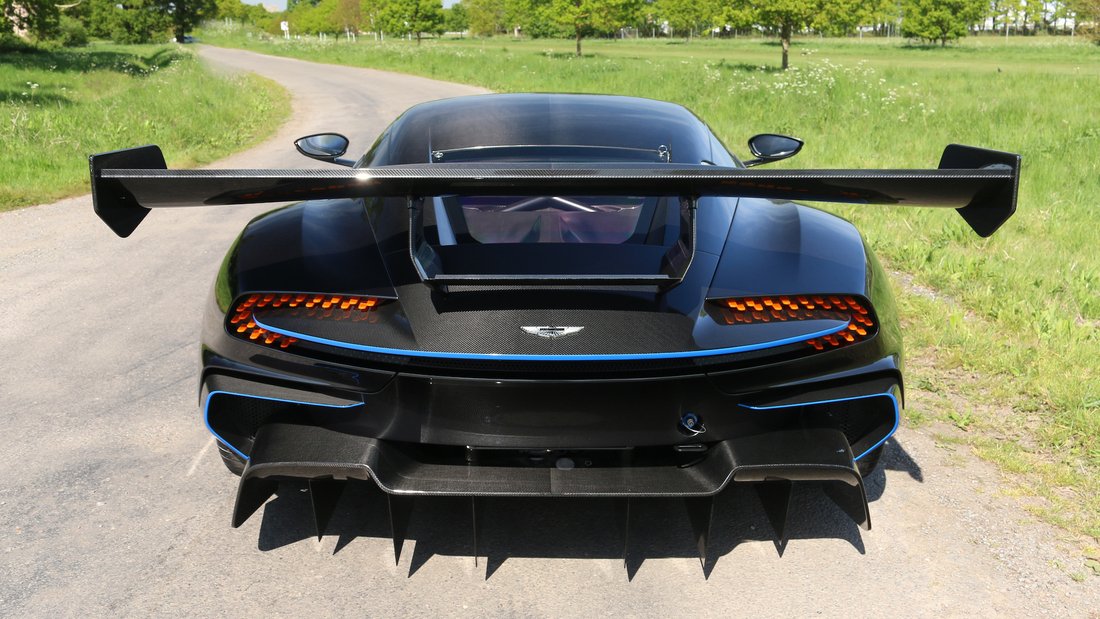 2016 Aston Martin Vulcan
$3,003,046
Sunningdale, United Kingdom
About This Car
Aston Martin Vulcan - 1 of 24 Worldwide



Built in a strictly limited run of just 24 cars and delivered to customers throughout 2016, the 820BHP Aston Martin Vulcan was co
Aston Martin Vulcan - 1 of 24 Worldwide



Built in a strictly limited run of just 24 cars and delivered to customers throughout 2016, the 820BHP Aston Martin Vulcan was conceived and engineered to deliver the excitement and exceed the performance of Aston Martin's Le Mans-winning race cars. 



- Chassis No. AMLVULCANXXXXXX15

- Finished in Ceramic Grey with Blue Accents and a Black Interior.

- Chassis No. 15 was the final AM Vulcan to be sold new by Aston Martin VIP Sales.
The Vulcan can be converted for road registration. Please get in touch for further information and pricing.

 

Delivered new in August 2016

1 Owner

90KM


Track only Aston Martin Supercar


Build number 15 of 24 cars


Carbon fibre tub based on One-77 technology built by Multimatic


Integrated FIA-compliant high strength steel roll cage subframe to package the transmission, suspension and increased loading from rear wing


Aston Martin Racing-built 7.0 liter V-12 engine


Factory rated at 820 horsepower


Xtrac 6-speed sequential gearbox


Sachs competition clutch


Cosworth electronic control unit


Engine features 3-position adjustable power outputs


Inconel and titanium side exhaust


Magnesium casing Torque Tube driveshaft with carbon fibre propeller shaft


4-way adjustable pushrod double wishbone suspension


Anti-dive geometry on front suspension


Anti-squat and anti-lift geometry on rear suspension


Brembo Carbon Ceramic Racing Disc brakes


Bosch M4 motorsport driver-adjustable 11-position anti-lock-braking system


APP-Tech 19-inch 10-spoke Satin Black forged alloy wheels


Michelin Pilot Sport Cup 2 tires


Recaro full carbon fibre frontal head restraint compatible racing seats


Schroth 6-point racing harness


AP Racing adjustable pedal box


Adjustable steering column


Bespoke carbon fibre steering wheel with starter button, neutral, pit lane limiter, indicator, flash-to-pass, adjustable ABS, traction control, wipers and paddle shifters


Cosworth Omega dash and data acquisition system with data download port


LED headlamps with Daytime Running Lights, Directional Indicator, Main Beam and Side Lights


IsoClima hard-coated heated polycarbonate front wrap-around and side screens


Four on-board air jacks


This is Aston Martin's most intense and exhilarating creation ever, the 2016 Vulcan. Only 24 were built, this track-only Aston Martin, chassis number 15 of the 24 built, is one of the most exclusive automobiles in the world, capable of transporting extraordinarily fortunate souls into raptures of sound and fury unlike any other.
Developed in partnership with Aston Martin Racing, the Vulcan's 820 HP naturally aspirated engine is based on that of their GT3 racer, but enlarged to a full 7.0 liters and electronically managed by Cosworth ECU technology. The Inconel and titanium exhaust system's best feature comes during downshifts, when the side pipes crackle and pop while emitting flashes of blue flames. The Vulcan engine can be set at three output levels, allowing the driver to experience increasing power as his skill level improves with track time.
A lightweight torque tube encased in magnesium houses a carbon fibre driveshaft, which spins an Xtrac paddle-shifted 6-speed transaxle sequential gearbox. Sixth gear propels the Vulcan to a higher top speed than Aston Martin's Le Mans GT3 racer, meaning well over 200 miles per hour.
Longtime Canadian partners Multimatic built the all carbon fibre tub using techniques learned from Aston Martin's One77 program. It incorporates an integrated FIA-compliant all-steel roll-cage and a rear subframe designed to carry the transmission and rear suspension and handle the downforce generated by the rear wing. Speaking of downforce, the Vulcan generates more than it weighs at maximum speed – 3,002 pounds, to be exact, while maintaining stable aerodynamic balance front to rear under both acceleration and braking. The result is more predictable behaviour and more stable driver feedback, the better to become acquainted with the car's fearsome grip, cornering power and agility.
The Vulcan's 4-way adjustable pushrod double wishbone suspension uses anti-dive geometry up front and anti-squat and anti-lift at the rear, with front and rear adjustable sway bars. Brembo 4-wheel Carbon Ceramic racing disc brakes are assisted by Bosch M4 motorsport driver-adjustable 11-position ABS. Michelin 305/30-19 front and 345/30-19 rear Pilot Sport Cup 2 tires are mounted on APP-Tech 10-spoke forged alloy center locking wheels finished in Satin Black and measuring 11.5-inches at the front and 12.5-inches at the rear.
Passengers are secured in full carbon fibre Recaro racing seats that use Schroth 6-point racing harnesses and are Frontal Head Restraint System (FHR) Compatible (compliant to FIA specification 8862). The Vulcan also features an adjustable AP Racing Pedal box and a steering column adjustable for both reach and height. The bespoke carbon fibre steering wheel's key function controls include the starter button, neutral, pit lane limiter, indicator, flash-to-pass, adjustable ABS and traction control, wipers and shift paddles. Driver inputs are supplied by a Cosworth Omega dash and Cosworth aliveDRIVE data acquisition system with in-car camera and USB data download port, ideal driver training tools that allow detailed analysis of laps over time or comparison to other drivers. 
Aston Martin Design has outdone itself in shaping and detailing the Vulcan. Its prominent front splitter, rear diffuser and adjustable rear wing were all dictated by aerodynamics, but the shape is undeniably Aston Martin. The pronounced curves of the heated, anti-UV wraparound front and side screens dictated the use of IsoClima's hard-coated Polycarbonate instead of glass, but it presents other benefits as well, being 50 percent lighter and 250 times stronger than glass and providing superior shatter resistance. Lighting is also extremely advanced. The LED headlights combine daytime running lights, directional indicators, main beam and side lights. Futuristic 'Light Blade' lamps introduced on the DP-100 Digital Concept Car are used at the rear along with an FIA-approved rain light positioned in the center of the diffuser. And for quicker pit stops, the Vulcan contains for on-board air jacks actuated by plugging an air hose into a fitting at the rear of the car.
What does all this wizardry mean in real world driving at the outer limits? Our friends at Top Gear had this to say: "You have to give yourself over to it, like a self-inflicted fairground ride. I find myself whooping and hollering into my helmet, at once carefree and focused, both loving the wild ride and intent on getting the throttle application dead-on. Because then it's V-12 time.
Naturally aspirated, ultra-responsive, wondrous, strident and sonically magnificent. It howls. Shrieks almost. Like an old V-10 era F1 car, but slightly less shrill. The sound pulses pile on top of each other, the detonations more densely packed than in a V-8, coming faster and harder and more urgently, each forcing speed from the car."
Brimming with power, technology and Aston Martin's trademark aggressive style, the Vulcan is one of today's top hypercars, an exclusive ticket to the extremes of modern automotive performance.
Car Details
Year
2016
Location
Sunningdale, United Kingdom
Address
Super Vettura, London Road
Mileage
80 mi (129 km)
Engine
12 Cylinder
Gearbox
Semi Automatic
Car type
Race Car
Drive
Lhd
Drive train
Rwd
Fuel type
Petrol
Condition
Used
Color
Grey
Internal Reference
59
Contact agent
SuperVettura
You have inquired about this listing
The seller will contact you soon by
For Sale by
Registered on JamesEdition
2019
Address
Sunningdale, Berkshire
Phone number