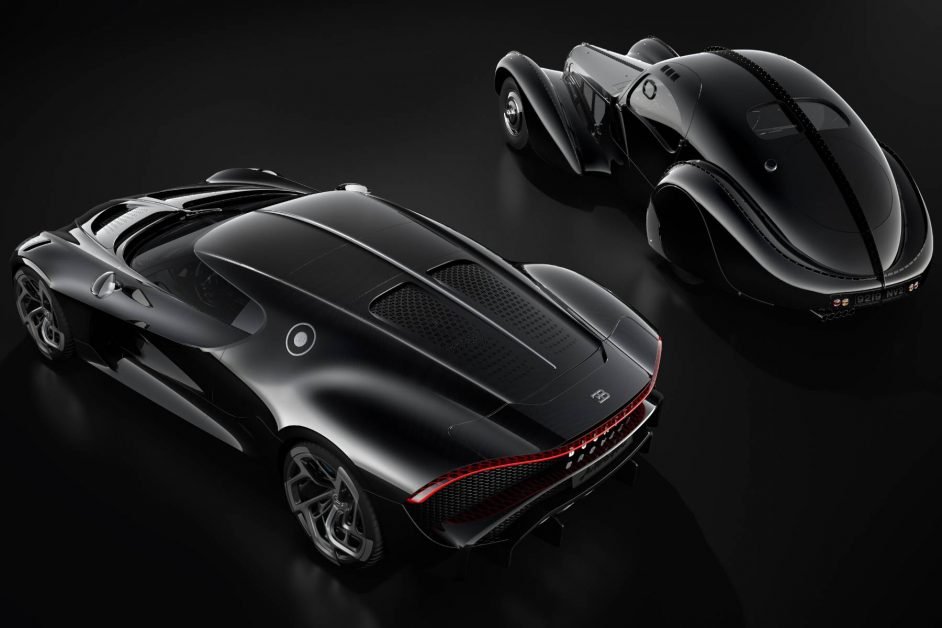 Bugatti La Voiture Noir and its concept prototype, Jean Bugatti's Type 57SC Atlantic. Source: Bugatti
The world of high-class automobiles is a very colorful place. Defined by performance, quality materials, and exclusive designs, it captivates car fans and epitomizes luxury.
However, while we can clearly define top car manufacturers by market cap, production numbers, direct specifications, or the most expensive brands to maintain, prestige is an essential aspect of any exclusive car. Based on the price, technical advancements, reputation and innovation, prestige is what triggers instant recognition and respect, not just among car fans but among the general public, too.
These brands suggest that their owner is not just a person of means but also of taste and sophistication. Here are the ten makes that only real connoisseurs own.
10. Lamborghini
Market cap: $11 billion
Most expensive new car: Lamborghini Sián – $3.9 million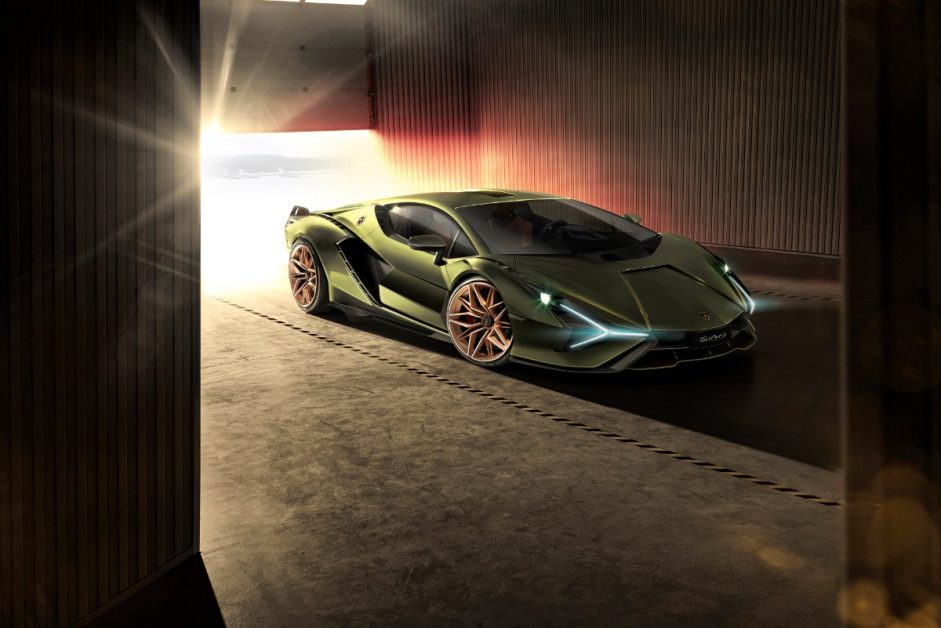 Lamborghini Sián
Born out of a legendary feud between Ferruccio Lamborghini and Enzo Ferrari, this iconic supercar brand – now valued at $11 billion – has always been flamboyant, loud, and incredibly fast. It tends to attract similar types of customers: people who want some of the world's fastest and most aggressive cars with the price tag to match. Owning a Lamborghini suggests you are after performance, exclusivity, and the latest technology. The incredible and seductive wedge shape of the car has long been synonymous with the company. Being seen driving one immediately puts you in an exclusive group of drivers capable of handling Lamborghini models' immense power and explosive performance.
9. Aston Martin
Market cap: $4.3 billion
Most expensive new car: Aston Martin Valkyrie – $2.6 million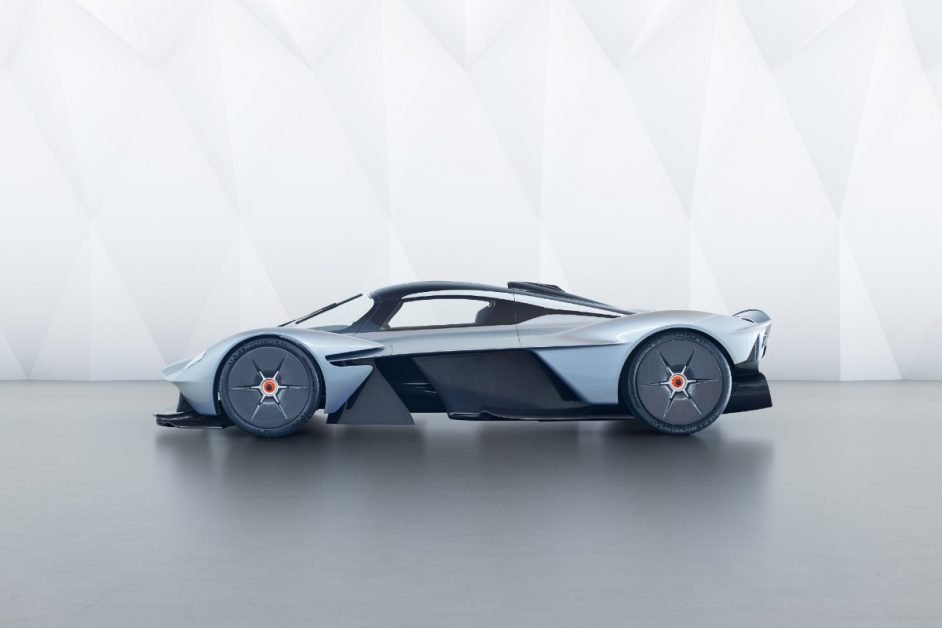 Aston Martin Valkyrie
Remarkably few companies in the car world have managed to strike the delicate balance between performance and racing heritage and bespoke elegance and comfort like Aston Martin. James Bond might be an imaginary character, but for Aston Martin, he is their most significant asset when it comes to marketing and prestige. From the classic 1964 Aston Martin DB5 to the newest models, Aston Martin is synonymous with the Bond saga, which adds to its popularity. The combination of classic British charm, 007 factor, and modern technology makes Astons very prestigious regardless of the model, price, and performance. It's therefore not surprising that the company is valued at $4.3 billion.
8. Pagani
Market cap: $400 million
Most expensive new car: Pagani Coda Lunga – $7.4 million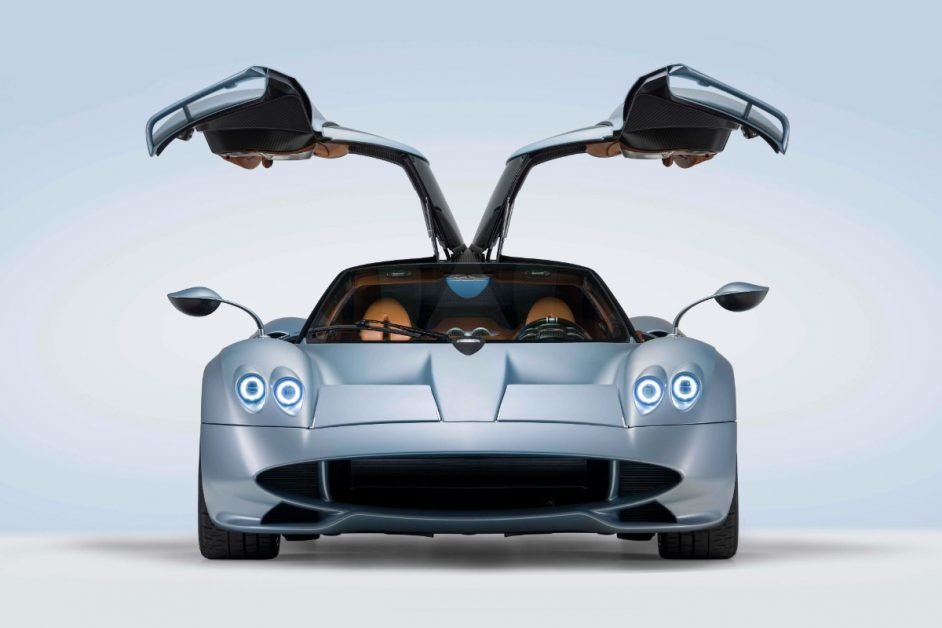 Pagani Coda Lunga
Compared to other supercar brands, Pagani is a relative newcomer to this exclusive class since its first model, the legendary Zonda, was introduced in 1999 and stayed in production for an incredible two decades. However, Pagani very soon established itself as one of the most prestigious manufacturers, mainly due to its innovative approach to design and construction, use of modern materials, and spectacular performance provided by the Mercedes AMG V12 engine. Due to limited production numbers for each of Pagani's models, owning a Zonda or Huayra signifies that you are a knowledgeable supercar enthusiast who appreciates rare and innovative technology, extreme performance, and the uniqueness of Horacio Pagani's vision. The company is worth over $400 million.
7. Rolls-Royce
Market cap: $10 billion
Most expensive new car: Rolls-Royce Phantom EWB – $1.1 million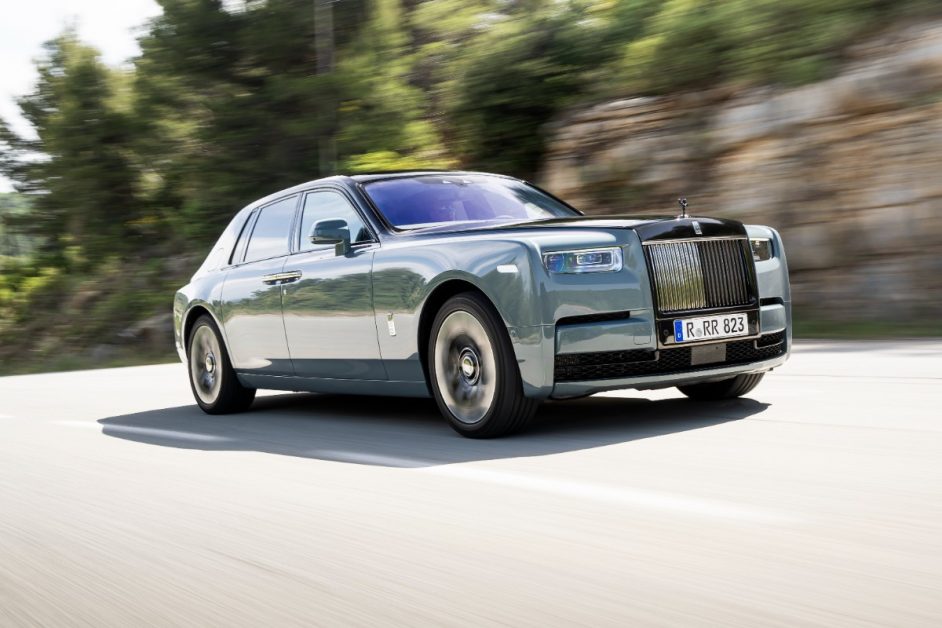 Rolls-Royce Phantom EWB
Once marketed as the "best car in the world," Rolls-Royce has tried to stay true to this promise since 1906. For centuries, Rolls' engineers were proud of the brand's comfort, quality, and technological achievements, producing cars owned by monarchs, heads of state, and world-famous celebrities. The value of the company – which stands at almost $10 billion – reflects this high-profile status. Such an impressive owner's list guarantees that you are in the best company when you own a Rolls-Royce. Legend has it that at one time, Rolls-Royce would refuse to sell you a car if you didn't have a skilled driver on the payroll, which just shows how stately and authoritative its cars were. Today, with the introduction of the Dawn or Ghost, Rolls makes models that could be considered drivers' cars which nonetheless retain their impeccable prestige and undeniable presence.
6. Porsche
Market cap: $51 billion
Most expensive new car: Porsche Panamera Exclusive – $263,000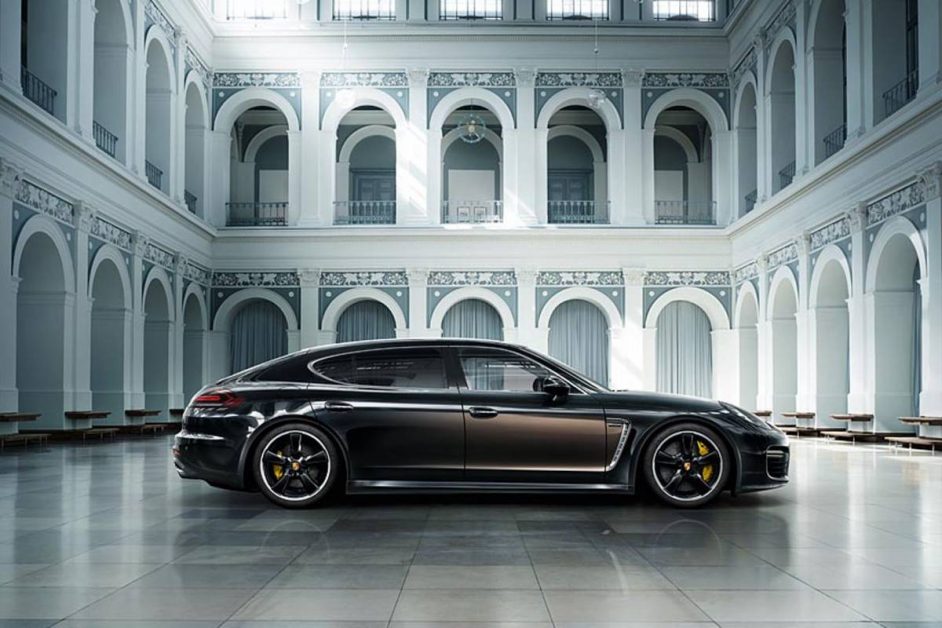 Porsche Panamera Exclusive
Porsche was established in 1948, and despite its humble beginnings, it has managed to become one of the most recognizable names in the sports and luxury car field. The first Porsche models were produced in a shed in the Alps, but now the company is worth over $51 billion. Over the years, Porsche grew into a tech giant, introducing new technologies and setting production standards with each new model. But its obsessive dedication to racing really put this company on the map. There is practically no motorsport discipline that Porsche hasn't triumphed or set some kind of record in. Customers hold this kind of heritage in high regard.
5. Bentley
Market cap: $10.8 billion
Most expensive new car: Bentley Continental GT Speed Convertible – $307,000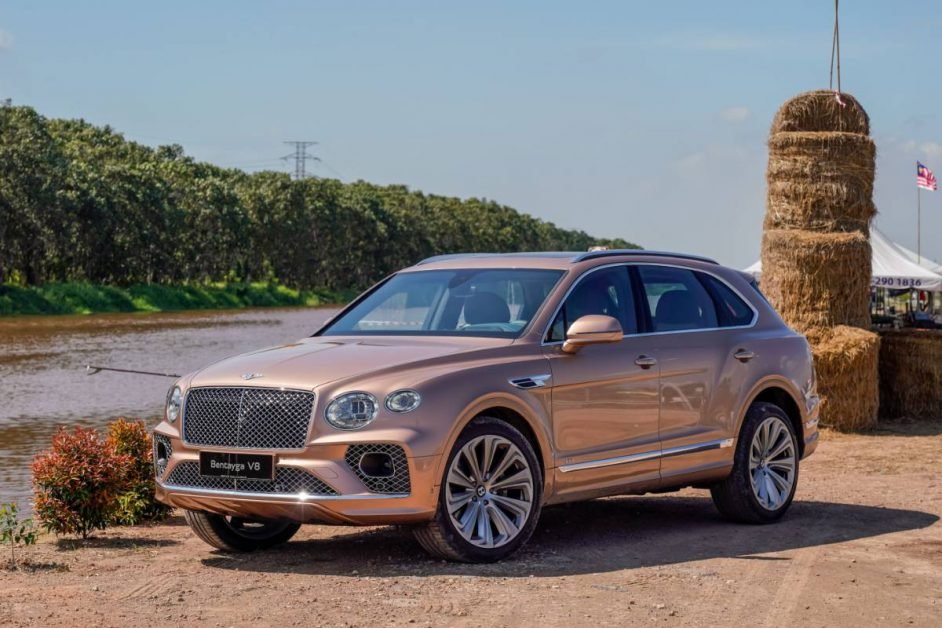 Bentley Continental GT Speed Convertible
Bentley has always had the same patrician approach to car making as Rolls-Royce, with the two companies being under the same ownership for a long time but with quite a different philosophy. While the Rolls was always conceived as an uber luxurious automobile, Bentley's roots were in motorsport and the glory days when it ruled Le Mans. It made Bentley the car of choice for driving enthusiasts who needed a luxury car but still enjoyed its power and authoritative performance. In the early 2000s, Bentley enjoyed a renaissance by introducing new models, engines, and advanced technology. With its superb design, impressive driving dynamics, and quintessential gentleman racer's charm, Bentley's prestige is without doubt one of the strongest in the business. Its net value of $10.8 billion says it all.
4. Koenigsegg
Market cap: $100+ million
Most expensive new car: Koenigsegg Jesko – $3 million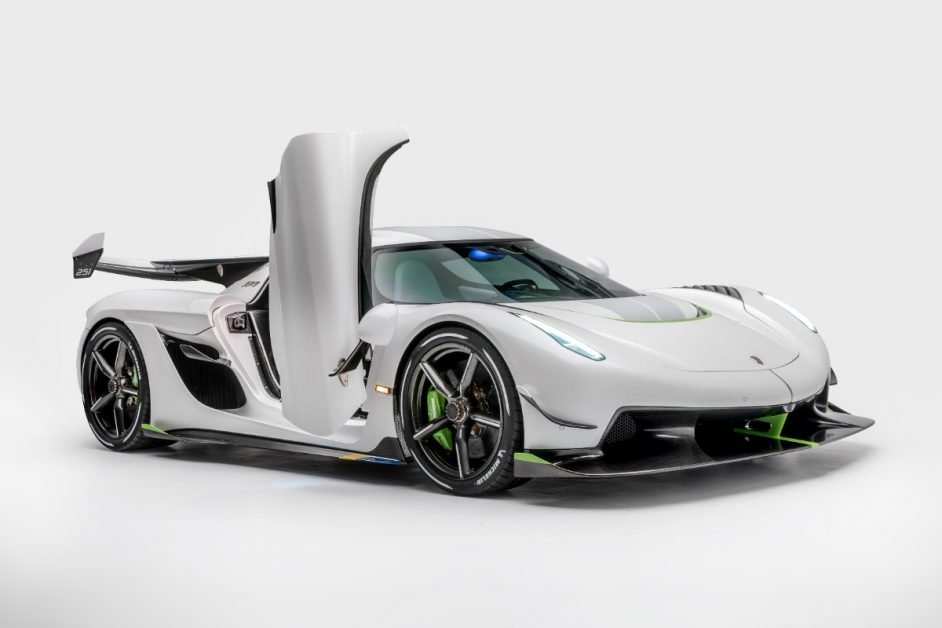 Koenigsegg Jesko
The history of this company sounds like a plot from a James Bond movie. It was established in the mid-90s by Swedish aristocrat Christian von Koenigsegg with one sole aim – to make the ultimate supercar. Judging by the respect and amazement of supercar-buying customers, we can confidently say that Koenigsegg has managed to do just that, using advanced carbon-fiber construction, twin-turbo V8 engines (at first), and a very specific design. Koenigsegg cars have developed a cult following among the world's wealthiest car collectors owing to their amazing top speed, incredible rarity, and limited production figures. All of that has resulted in fantastic prestige being attached to the Koenigsegg name. Today, Christian's company is worth over $100 million.
3. McLaren
Market cap: $1 billion
Most expensive new car: McLaren Speedtail – $3 million
McLaren Speedtail
It is incredible that McLaren has been one of the key players in the car industry since the late '60s, having presented its first road-going supercar in 1994. The McLaren F1 immediately became the absolute best supercar the world had ever seen and one of the most expensive classic cars ever to feature on the auction block. Since then, McLaren has managed to balance its motorsports venture with a successful road-going sports car lineup. The performance of its supercars, incredible technology, and recognizable design are fueled by its enormous racing heritage and the prestige that this name enjoys among car fans. Arriving in a McLaren will immediately make your entrance the main event. Along with its racing division, McLaren is worth almost $1 billion.
2. Ferrari
Market cap: $52 billion
Most expensive new car: Ferrari Daytona SP3 – $2.25 million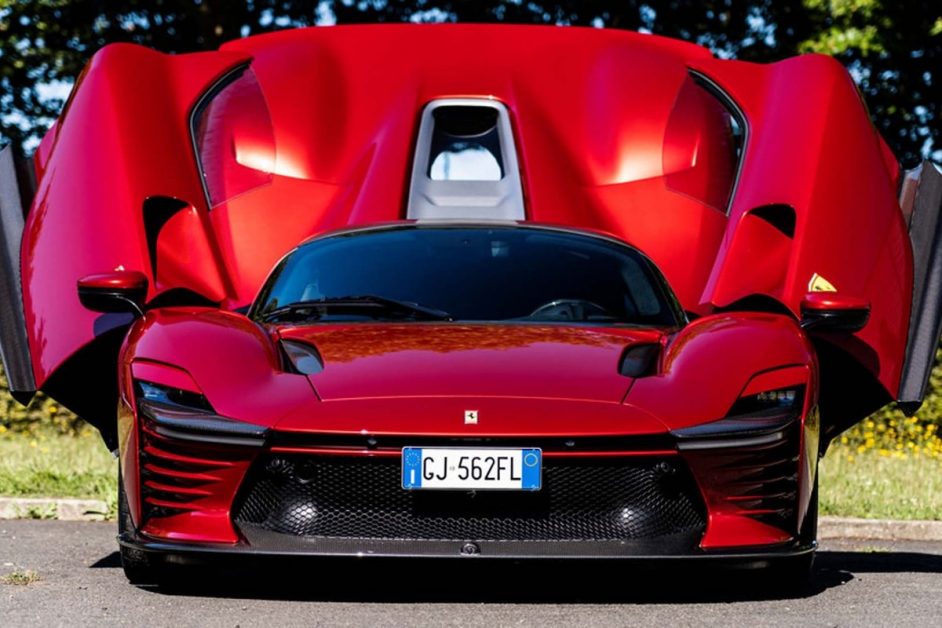 Ferrari Daytona SP3
A list of the most prestigious car brands would not be complete without Ferrari. Since 1947, this brand has represented the essence of thoroughbred Italian sports cars, often with screaming V12 engines, seductive designs, and eye-catching red paint. Ferrari's prancing horse is a worldwide symbol of success, performance, and prestige known even to people in remote parts of the world who have never seen the car. Owning any Ferrari model is a special event and represents a connection to an incredible racing heritage, a relentless quest for speed, power, and beauty, and a key to the exclusive club of celebrity owners. This makes prestige one of the critical aspects of this brand and the reason why Ferrari is so popular and sought-after. All of this has brought the value of the company to an astonishing $52 billion.
1. Bugatti 
Market cap: $38 billion
Most expensive new car: Bugatti La Voiture Noir – $18 million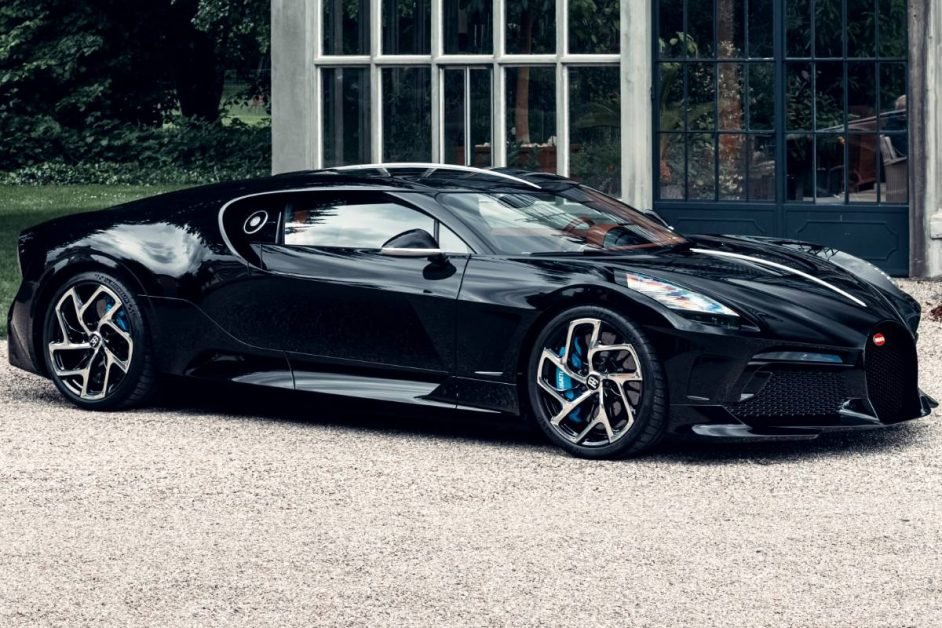 Bugatti La Voiture Noir
What makes Bugatti the world's most prestigious car brand? Several things spring to mind, starting with La Voiture Noir, the world's most expensive car. Second would be the incredibly rich history filled with legendary stories, owners, and iconic racing triumphs. Third: technology that is unmatched in the modern car industry, along with power levels and top speeds that are too much for even the best racing circuits. Fourth, the six- and even seven-figure price tags that only the wealthiest car enthusiasts can afford are the most expensive cars to maintain. In the end, all of this is topped off by Bugatti's unique styling, its aggressive yet elegant stance, and a presence like no other car brand in the world. Today, just like in the days of the company's founder, Ettore Bugatti, this company is still the crown jewel of the car industry and its cars are still the most prestigious objects on four wheels. The company itself is valued at an estimated $38 billion.