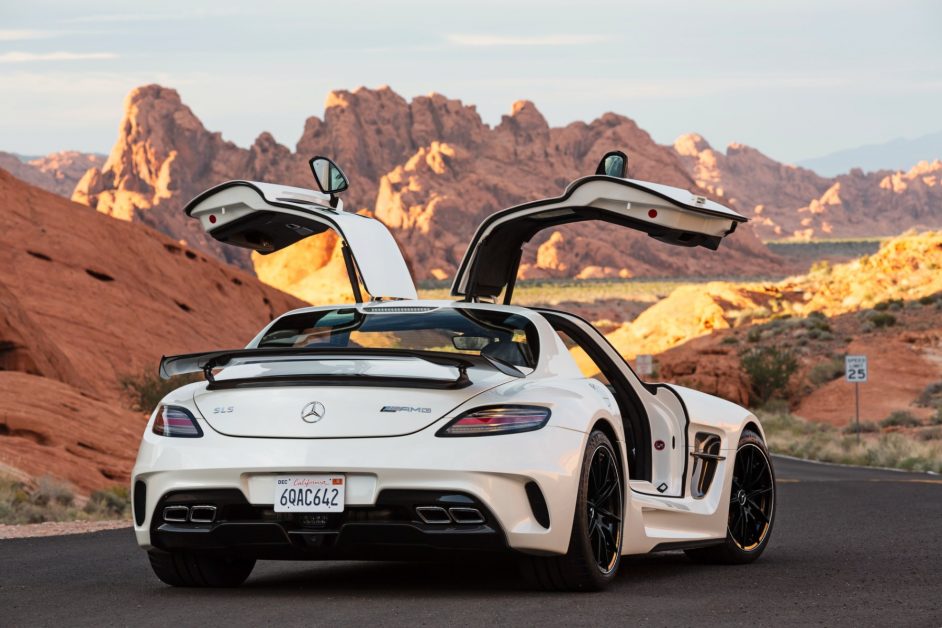 Mercedes SLS AMG Black Series
The  classic and collector's cars market seem to be as stable as ever, with the prices of desirable models climbing progressively higher with every new auction record.
The collector's cars market also appears to be immune to the global financial climate and even the Covid-19 pandemic, with the size of the market steadily climbing since 2020. It is estimated that between 2020 and 2024, the global classic car market will rise over 40%, from $30.9 billion to $43.37 billion.
Such impressive growth makes classic cars attractive investments, not just for automotive aficionados but also for people looking to make a profit. But if you lust after Bugattis from the 30s with seductive lines and wire wheels or Ferraris from the '60s, you likely know that those cars are already expensive and rare.
Investment-wise, plenty of newer machinery is still obtainable, can be used, easily maintained, and still make an exceptional profit going forward.
Inspired by the blue-chip classics of yesterday, we have compiled a list of ten future classic models produced in the 2000s that are poised to increase in value in the next few decades.
How we've chosen future classics
If you're considering investing in a car, it's important to note that rarity isn't the only criterion that determines its future value. Rather, the historical significance of the model, its unique design, and its place in the brand's lineage are also essential factors to consider.
Our selection features cars that meet these criteria, and have limited production numbers, making them highly sought after among collectors. These cars were in high demand when first released, and their desirability has only increased with time.
Whether you're investing in a first or last-of-it's-kind model or one with innovative technology and stunning aesthetics, owning one of these timeless classics is a valuable and rewarding experience.
Audi R8
Model years: 2006-2015
Production: over 40,000 in total but only around 5,000 manually-driven
The world of sports cars was stunned when Audi released the first-gen R8 in 2006. Suddenly, Audi found itself among the selected few supercar companies and, for the first time, a true competitor to the likes of Ferrari or Porsche. The R8 combined gorgeous looks, clever engineering (much of it shared with Lamborghini), high-revving V8 and later V10 engines, and well-known German quality.
It was a perfect supercar that provided its owners with everyday usability and comfort, tremendous performance, striking looks, and excellent handling, which incorporated the famous Quattro all-wheel-drive. Right now, the R8s are affordable cars, but their value is on the rise, with manual models commanding a hefty premium over automatics. That being said, a wise investor would concentrate on the first-gen model (2007 to 2015) with a 5.2-liter V10 engine coupled with a 6-speed manual. Much rarer than the automatics, those cars are sublime driving machines and will be expensive in the future.
Lamborghini Murcielago LP 670-4 Super Veloce
Model years: 2009 – 2010
Production: 186 examples
A direct descendant of legendary models like Countach or Diablo, Murcielago was introduced in 2001 and marked a new era for Lamborghini. It was the first model that featured an all-wheel-drive and includes the last evolution of the legendary V12 engine, which debuted (in its original form) in the early '60s. As is notorious of the brand, the name was inspired by Spanish bullfighting mythology. With the impressive design, sharp lines, classic supercar stance, and thunderous 572 hp in base trim, Murcielago was the perfect Lamborghini for the new millennium.
A hit with customers, over 4000 were eventually made both coupes and roadsters. However, the collectors should concentrate on its final and most potent iteration – Murcielago LP 670-4 Super Veloce. With only 186 cars produced, this was the most powerful and fastest Murcielago, with 670 hp, and a top speed of 213 mph, making it one of the fastest road-legal cars of the period.
Lamborghini Murcielago For Sale
Ferrari 599 GTO
Model years: 2010 – 2011
Production: 599 examples
In 2018, the 1963 Ferrari 250 GTO achieved a record price of $70 million in a private sale. Clearly this is not that car, but it is the modern-day equivalent and one of the best Ferrari ever-made front-engine cars. The 599 GTO was launched in 2010 as the road-going version of the track-only 599 FXX. It was essentially a racing car for the street with a high-revving 670 hp V12 engine, Formula One-inspired transmission, insane performance, and a host of other upgrades.
The 599 GTO was 100 kilograms lighter than the standard 599 GTB Fiorano and had different interior trim, special wheels, and body kit. Since Ferrari named this model GTO, it has raised a lot of interest amongst the wealthy clientele as Ferrari used this legendary moniker just two times previously. Once in the early '60s and in the mid-80s for 288 GTO. That makes the 599 GTO even more sought after and one of the cars that are predicted to significantly jump in price. At the moment, it costs only a tiny fraction of the original GTO value, but we expect that it will come close in the future.
Chevrolet Corvette C6 ZR1
Model years: 2009 – 2013
Production: 4695 examples
Chevrolet bravely entered the new era for America's favorite sports car with the sublime Corvette C8. However, the traditionalists were outraged with the new, mid-engine layout and lack of a manual transmission option. For those people, the 2009 to 2013 Chevrolet Corvette C6 ZR1 is the ultimate expression of a modern American sports car, with performance that could rival any Ferrari or Lamborghini of the period. Under the hood is a 6.2-liter, supercharged V8 pumping 640 hp that launches this fiberglass-bodied monster to over 200 mph.
Of course, as a top-of-the-line model, the C6 ZR1 had special chassis enforcements, suspension, design details, and color choices. It was also the first Corvette with a base price of over $100,000 in 2009. During its five-year production run, Chevrolet sold only 4,695 examples which makes it rather a rare car by the standards of the collector car world. Also, the ZR1 moniker has a special place amongst the fans, being used only four times in Corvette's 70-year history.
Aston Martin V12 Vantage S
Model years: 2009 – 2013
Production: 1199 examples (V12 Vantage and Vantage S)
Back in 2005, Aston Martin made the news with the introduction of the Vantage. It was a smaller, more affordable, and more modern Aston, aimed at Porsche 911 and designed to be produced in more significant numbers. The plan worked perfectly, and the company was swept with orders. Encouraged by the success of the Vantage, Aston's engineers put the 5.9-liter V12 engine from the bigger DBS model into a much lighter Vantage chassis.
Taking a page out muscle car rule book, Aston Martin created one of the best sports cars of the 21st century; a true modern classic that astonished the fans with aggressive performance, sublime road holding, and sheer ingenuity of the package. The first V12 Vantages were delivered in 2009, and production lasted till 2013, during which time only 1199 cars were produced as coupes, roadsters, V12 Vantage, and Vantage S models. The latter is rare and valuable, and due to the specific nature of this model, Aston Martin V12 Vantage S will soon surpass the prices of DB series models from the late 50s and early 60s.
Aston Martin V12 Vantage For Sale
Lexus LFA
Model years: 2011 – 2013
Production: 500 examples
It is true that LFA wasn't the sales success that Lexus hoped it would be, and there are rumors that a couple of the 500 examples made are still left unsold, even though the production ended in 2013. However, it is also true that LFA is probably the best Japanese car ever made and certainly the pinnacle of Toyota's engineering, design, and philosophy. Conceived as a sign of Lexus's superiority and might, LFA had a bespoke chassis and drivetrain, including the magnificent 4.8-liter V10 engine producing 563 hp.
The LFA featured a host of unique technology, bespoke components, and advanced materials, all of which contributed to its place in supercar nomenclature and sublime performance. Although it sells close to its MSRP, this magnificent super GT will have the same destiny as the legendary Toyota 2000 GT and become a million-dollar Japanese classic.
Mercedes SLS AMG Black Series
Model years: 2013 – 2015
Production: less than 1000 examples (est.)
Mercedes produced two distinctive supercars in this century – the Mercedes SLR with the help of McLaren and the gorgeous Mercedes SLS, the spiritual successor of the legendary 300 SL Gullwing. Although both cars are great contenders for the title of the best high-end vehicle to invest in, we would give a slight advantage to SLS. Primarily due to its fantastic, naturally aspirated 6.2-liter V8 engine, mesmerizing Gullwing doors, and ultra-fast and exclusive Black Series. As you can imagine, Black Series is the designation for limited-production Mercedes models with different styling, more power, and exceptional performance.
In the case of SLS, Black Series raised power to 622 hp and brought a unique design package. It was also produced for just two years (2013 to 2015), in only three colors and as a coupe. Interestingly, Mercedes and AMG are unusually discrete about official production figures, but the estimate is that less than a thousand of those mighty Black Series were produced. Knowing how rare and desirable those coupes are, we are sure that it won't be long before they achieve the same prices as the legendary 300 SLs.
Mercedes-Benz SLS AMG For Sale
Porsche 997 GT3 RS 4.0
Model years: 2011
Production: 600 examples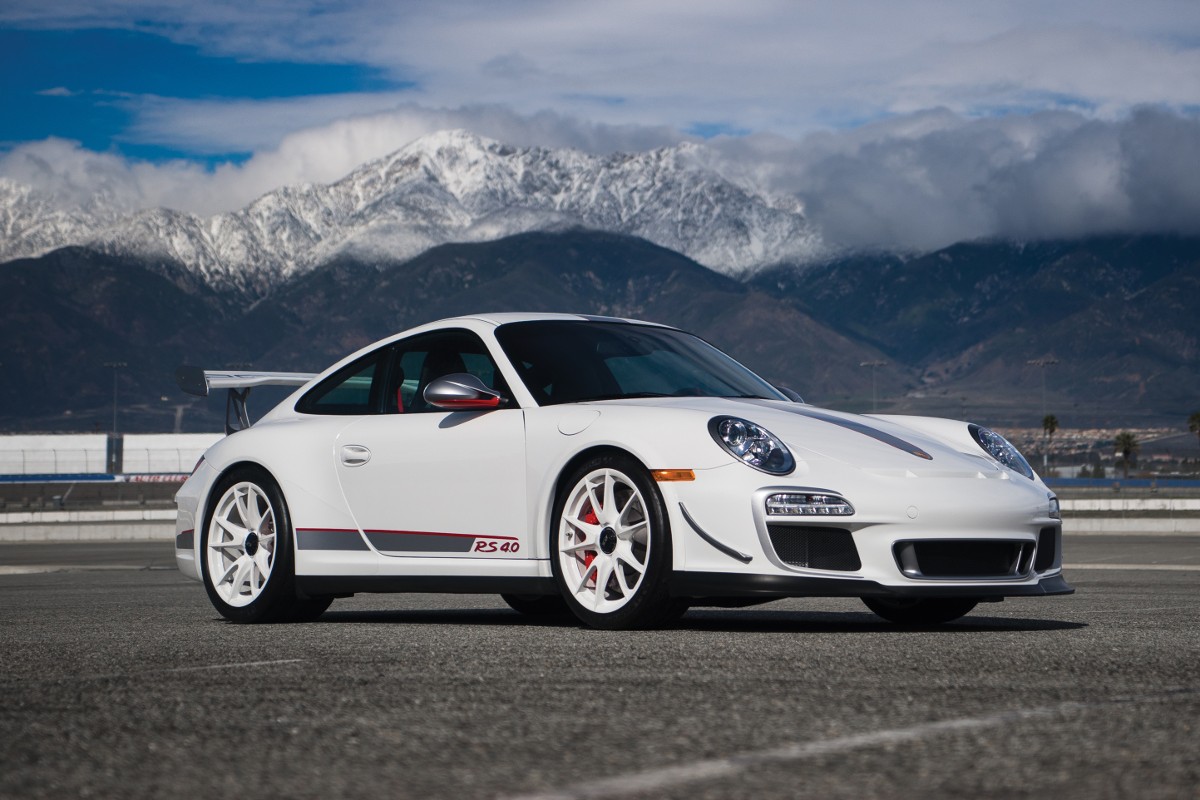 In 1999, Porsche presented the first GT3 model as a stripped-out version, powered by the naturally-aspirated flat-six engine and aimed at discriminating customers looking for the ultimate driving experience. Since the turn of the millenium, it was the best version of 911 you could get. However, in 2011, the GT3 RS 4.0 was released as the ultimate version of the 997 RS model and probably the best GT3 ever made. It featured 500 hp from a special 4.0-liter, flat-six engine, a unique aerodynamic package, and special exterior bits.
Interestingly, this power plant was the ultimate evolution of the so-called "Mezger" engine and the most powerful, naturally-aspirated six-cylinder ever produced. It  went through extensive weight savings measures, which resulted in a car that is not only very powerful but surprisingly light and agile. Knowing how expensive 911s are, we will not be surprised if this model achieves new records. Since only 600 were made and it was sold for only a year, the 997 GT3 RS 4.0 is a brilliant investment.
BMW M5 E60
Model years: 2005 – 2010
Production: over 20,000 examples but less than 1400 manual-driven
According to some experts, the BMW M5 E60 is the pinnacle of the M Division's quest for performance. It was powered by a glorious, Formula One-inspired, 5.0-liter V10 engine which delivered 507 hp along with a fantastic soundtrack. With the perfectly balanced chassis, this Autobahn missile could outrun more expensive supercars in perfect comfort. However, if you look at the classified ads, you will find examples that are pretty inexpensive. So, how could it be a million-dollar machine?
Well, investing in M5 E60 is a numbers game. In five years (2005 to 2010), BMW made just over 20,000 of those models. However, only about 1,364 cars got the 6-speed manual, while the majority had an automatic transmission. At the moment, low mileage manual M5 E60 Sedan can go well over $100,000 at the auctions. But that is not all. During those five years, BMW made just 1,025 M5 Touring (E61station wagon) models, and it is rumored that only two received a manual transmission. If you are lucky and you get one of them, the sky is the limit.
Mercedes G65 AMG V12
Model years: 2012 – 2015
Production: Less than 1000 examples (est.)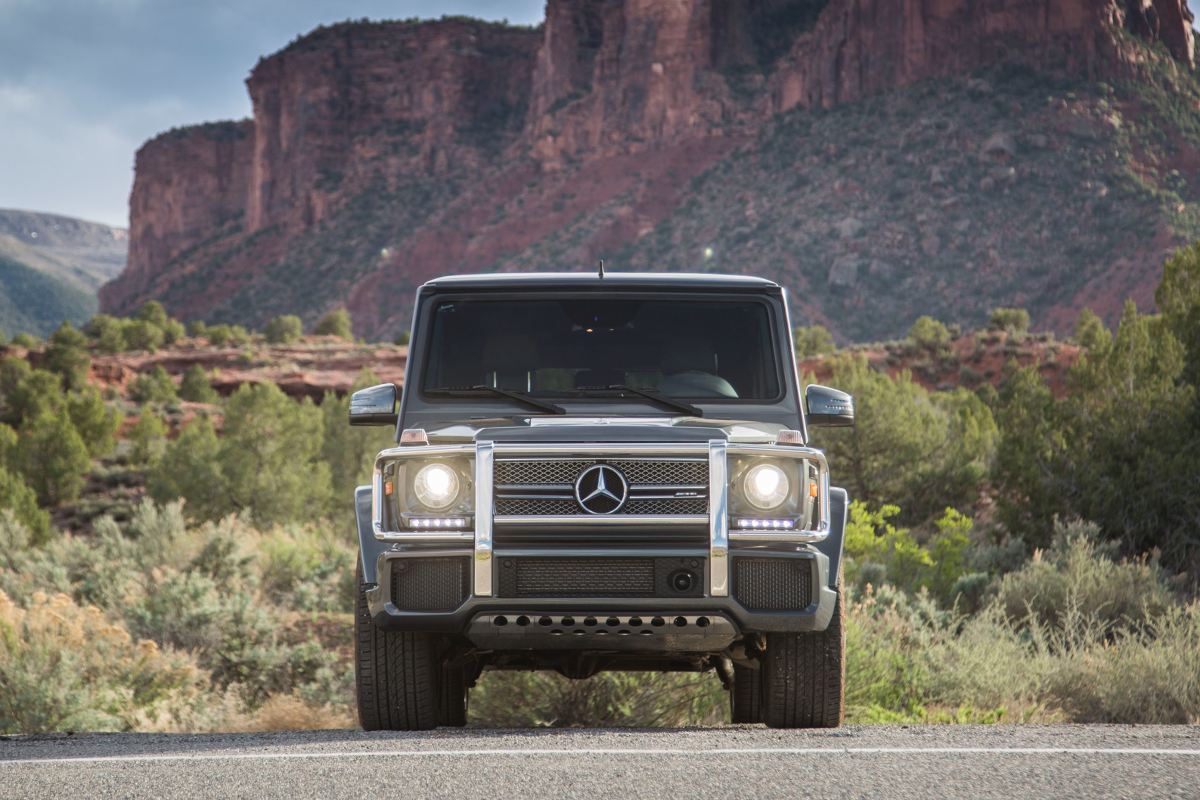 Since SUVs have been an integral part of the automotive landscape for the last few decades, it is logical that those models will become valuable classics someday. We have already seen the meteoric rise in prices of old Jeep Grand Wagoneers, Range Rovers, and Land Rover Defenders. However, the model that will have the most considerable jump in value in years to come is the Mercedes G65 AMG.
The AMG has made super powerful G-Class models since the 90s, but the pinnacle of the breed are models powered by mighty V12 engines. In 2002, the first V12 G-Class was revealed, and it had a 6.2-liter engine with 437 hp. Yet it was a short-lived model discontinued after only one year on the market. However, in 2012 the G65 AMG V12 was introduced with a 6.0-liter, twin-turbo V12 beast under the hood with up to 621 hp and insane performance, especially if you know how bulky the G-Class is. As far as the performance SUV goes, this is pretty hard to beat, and if we know that the next G-Class will probably be all-electric, it means that behemoths like this will only rise in value.