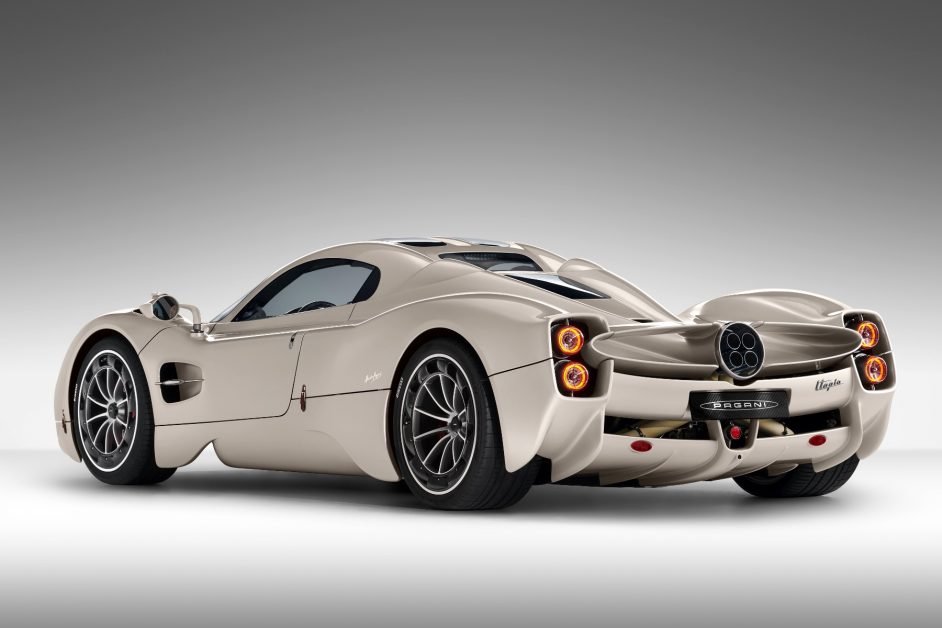 Pagani Utopia, $2.19 million, 99 examples produced
Article at a glance:
The luxury car industry is booming and is ready to continue providing wealthy customers with the latest prestigious models of sports and luxury cars. As expected, the average price for a new vehicle has risen over the last few years, which is especially noticeable at the premium end of the market. To see what the industry has to offer at the top-tier level, we take a look at some of the world's most expensive cars currently on the market.
After two fairly odd years for car manufacturers, 2022 looks incredibly encouraging, having been marked by several recent releases and innovative new technology. Manual transmissions are returning to hypercars, while companies like Pagani and Koenigsegg have introduced advanced manuals to improve the driving experience.
Moreover, several special editions powered by gasoline engines have been issued, which has been widely regarded as the last hurrah for the internal combustion era before EV and battery-powered models take over.
We cover the most expensive cars in each category, scrutinizing new models, classic cars, EVs, and the most exclusive models available from high-luxury brands.
Most expensive cars by type: Curate by JamesEdition
Here at JamesEdition, we constantly update our lists of the most expensive models in the key luxury car categories and keep an inventory of more than 10,000 luxury cars for sale on our platform. 
Alongside cars coming up for sale, there are also curated lists of different car brands and various types of vehicles. 
The best of luxury car brands: 
Top 20 most expensive cars in the world in 2022
20. Lamborghini Urus Performante
Price: $270,000
Production numbers: contingent on demand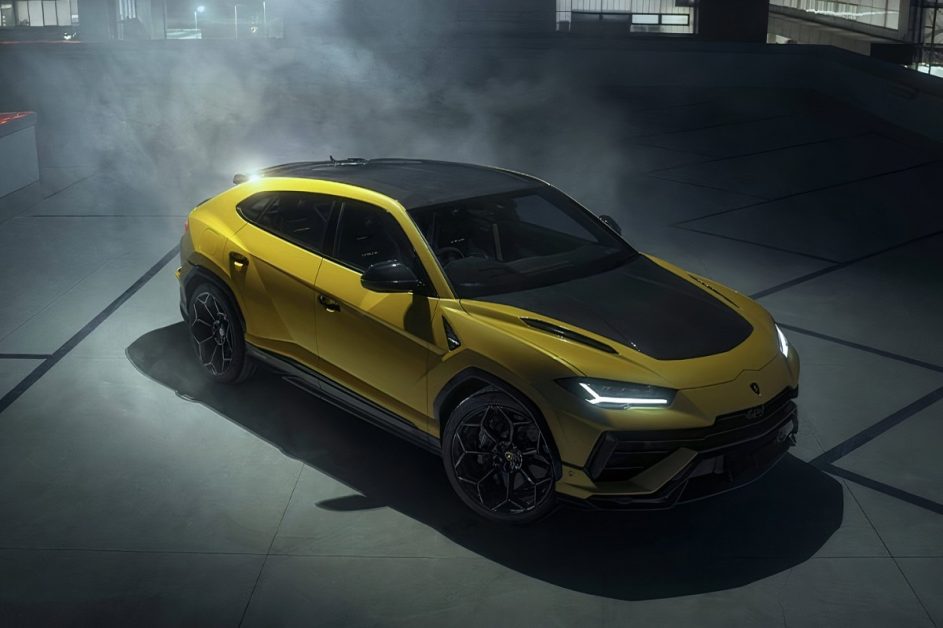 Lamborghini Urus Performante
The Lamborghini Urus set the bar high when it was revealed in 2018. Now, it is seeking to reclaim its position as the world's most dynamic SUV, with the new edition appropriately named Performante. While the power has only been raised slightly to 657 hp, everything else has been considerably upgraded and modified. The result is a lightning-fast SUV which can go from 0 to 60 mph in just 3.3 seconds, along with sharper handling, braking, and driving dynamics. The design has different trim, color, and wheel choices, and is more lightweight. 

19. Range Rover SV Carmel Edition
Price: $345,000
Production numbers: 17 examples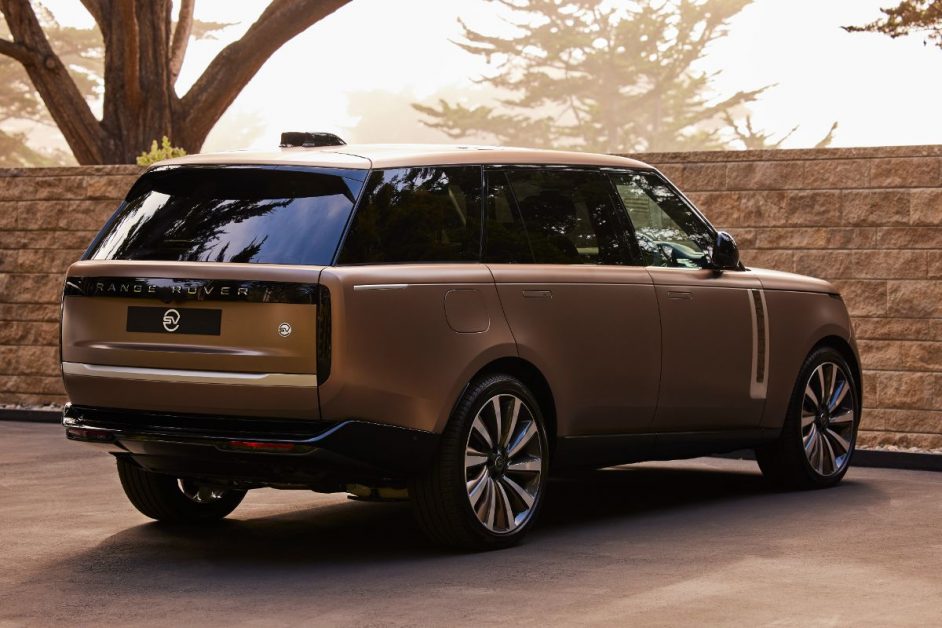 Range Rover SV Carmel Edition
The brand-new Range Rover might look like the outgoing model but is, in fact, an all-new car based on a new platform, with elegant body panels and an incredibly luxurious interior. The company knows just how important this nameplate is and has done its best to present a shape that is recognizable and modern at the same time. For the most discerning buyers, JLR has presented the Range Rover SV Carmel Edition, which is the ultimate luxury SUV. The power comes from a twin-turbo V8 with 523 hp, which gives this Range Rover a very confident performance. But what really gives this model the edge is the long-wheel-base chassis, exclusive four-seat arrangement, finest materials, unique color choices, and trim pieces, all of which justify the asking price. 

18. RUF Bergmeister
Price: $700,000 (est.)
Production numbers: 15 examples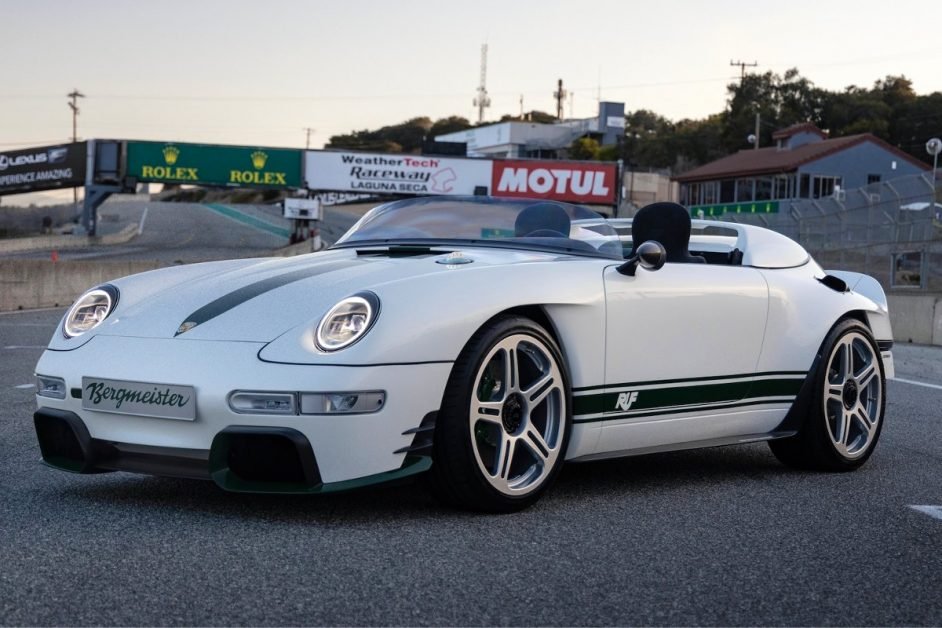 RUF Bergmeister
There are many Porsche 911-based restomods overcrowding the supercar market. However, of all the new car manufacturers, there is one name that has been in the business of making fast Porsches even faster since 1975. RUF is known for its unique approach, technical expertise, and exclusivity, which is why its latest creation has stirred up so much interest. The RUF Bergmeister has just been revealed as its lightest and most agile creation yet. Based on the 993 generation of Porsche 911, the Bergmeister has a unique roadster design, body panels, and engine upgraded to 450 hp. Even though it doesn't sound like much, it's worth bearing in mind that the overall weight is under 2,425 pounds, making the Bergmeister extraordinarily dynamic and fun to drive.

17. Aston Martin Valhalla
Price: $800,000
Production: 500 examples planned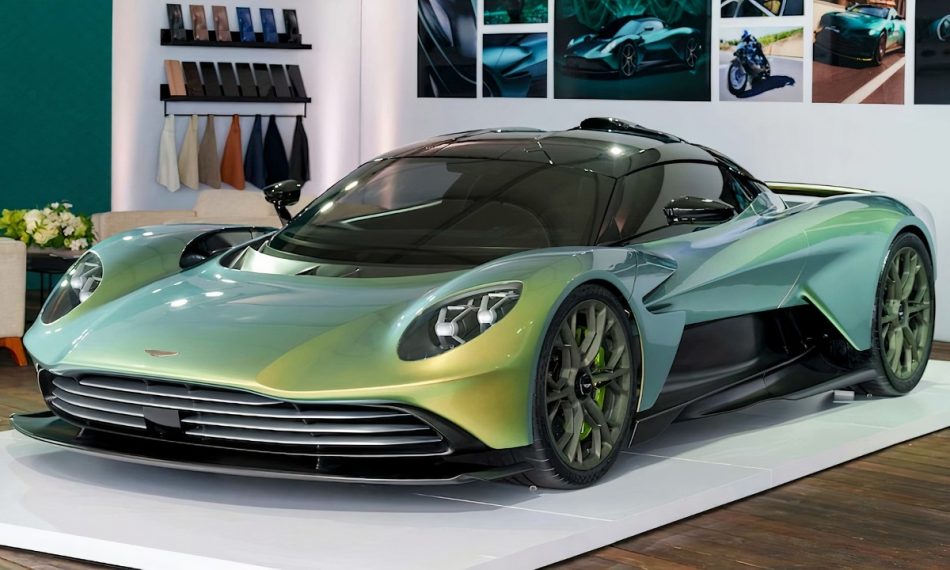 Aston Martin Valhalla
The Valhalla represents a new period in Aston Martin's history. It symbolizes the company's unique vision, relentless quest for speed and performance, and attempt to claim the throne in the supercar sector. The Valhalla is nothing short of remarkable, with its fantastic design, advanced technology, and jaw-dropping performance. The 4.0-liter twin-turbo paired with a hybrid drivetrain delivers 1,000 hp, and this tremendous model is guaranteed to set the sector's already-lofty standards even higher. 

16. DeTomaso P72
Price: $1.25 million
Production: 72 examples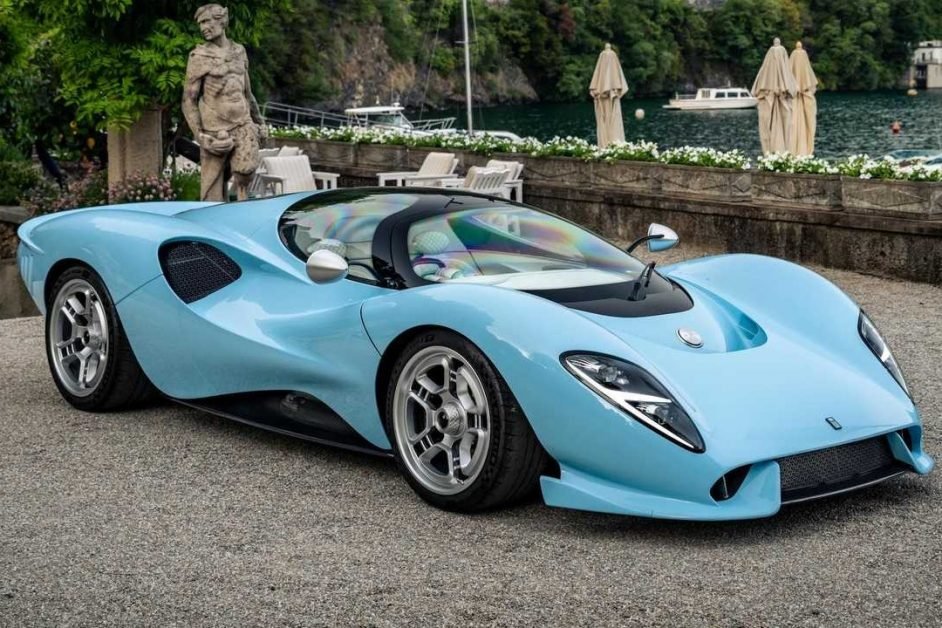 One of the sports car legends that history has neglected is DeTomaso, an Italian company that produced some of the most exciting cars of the 70s. Recently revived by a Hong Kong investment group, DeTomaso is set to claim its position on the market with a magnificent P72, which combines supercharged V8 power with an Italian retro-futuristic design. The P72 has a carbon monocoque chassis and lots of trick racing technology, and its 5.0-liter V8 delivers over 700 hp. Interestingly, the only transmission option is a 6-speed manual, which makes the car closely aligned with its roots. Only 72 will be built, and this unique creation is on sale now.
15. McLaren Senna
Price: $1.6 million
Production: 500 examples planned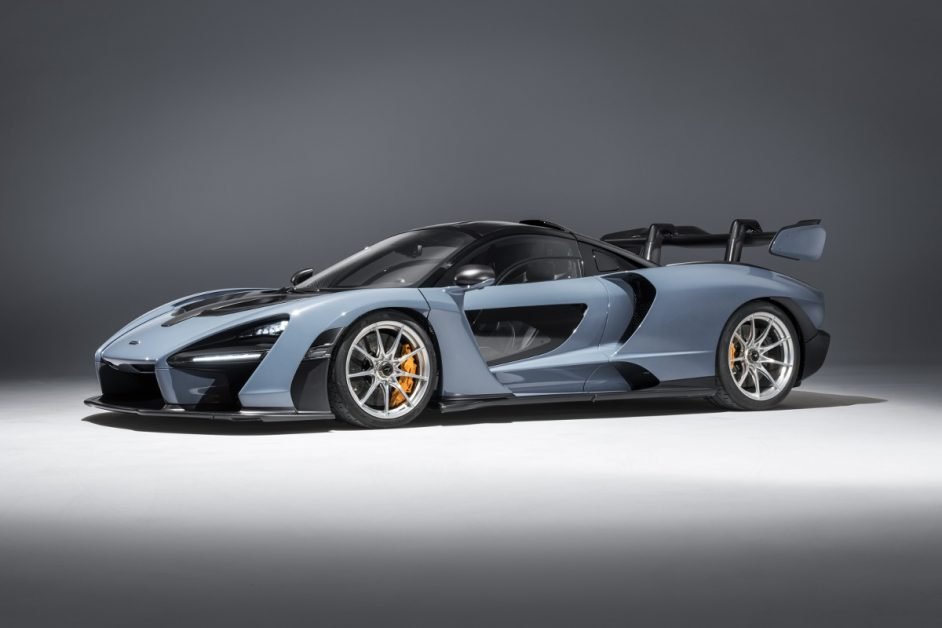 McLaren Senna
If you are a motorsport enthusiast, then the name Senna will conjure up not only the F1 driver but his legacy, too. Senna stands for perfection, dedication, and the art of driving, as well as sportsmanship and character. This was precisely the idea behind the McLaren Senna. It is not just a fantastic homage to the legendary Ayrton Senna but an incredibly well-designed and engineered supercar. With 768 hp behind the driver, track-ready suspension, lightweight construction, and equally impressive performance, the $1.6 million McLaren Senna is the pinnacle of supercar driving. 

14. Koenigsegg Gemera
Price: $1.6 million
Production: 300 examples planned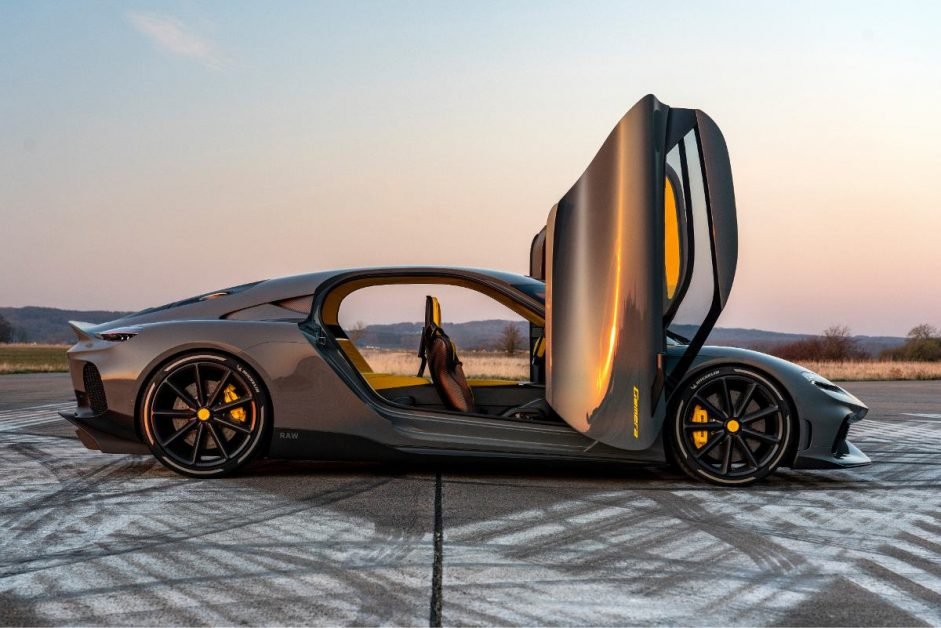 Koenigsegg Gemera
Koenigsegg has become one of the leading names in the automotive industry, raising the bar for design, technology, and performance. The Gemera is the latest model, which features a hybrid drivetrain along with a 2.0-liter gasoline engine with just three cylinders. Even though the layout might not sound impressive, the results are astonishing. The Gemera delivers 1,700 hp, can sprint to 60 mph in just over 2 seconds and costs $1.6 million. We can expect to see it on the road next year.

13. Aston Martin DBR22
Price: $1.8 million
Production numbers: 10 examples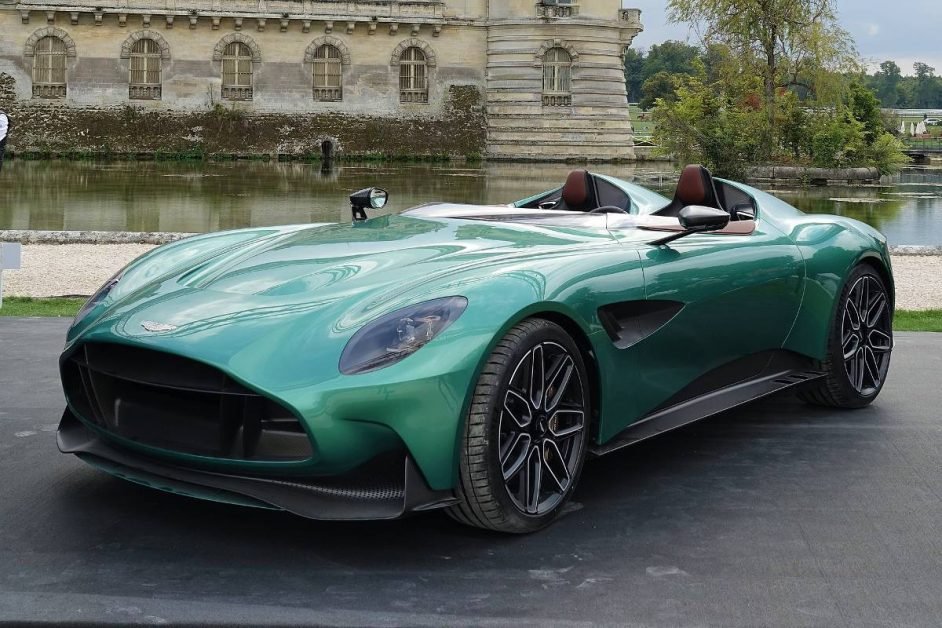 Even though Aston Martin has set its sights on the future with advanced models like the Valhalla or Valkyrie, there is still a part of this company that draws inspiration from nostalgia. The latest bespoke creations by the company's Q department are in this very category, inspired by glorious open racers from the 50s, which dominated the scene and eventually won the 1959 24 Hours of Le Mans. The 2023 Aston Martin DBR22 is a modern recreation of that concept. It is powered by a 5.2-liter V12 engine and supported by two turbochargers, delivering 705 hp and astonishing performance. With the superb design, extraordinary firepower under the hood, and very limited production run, this is one of the most sought-after cars of the 2022/2023 model year.

12. Rimac Nevera
Price: $2 million
Production: 150 examples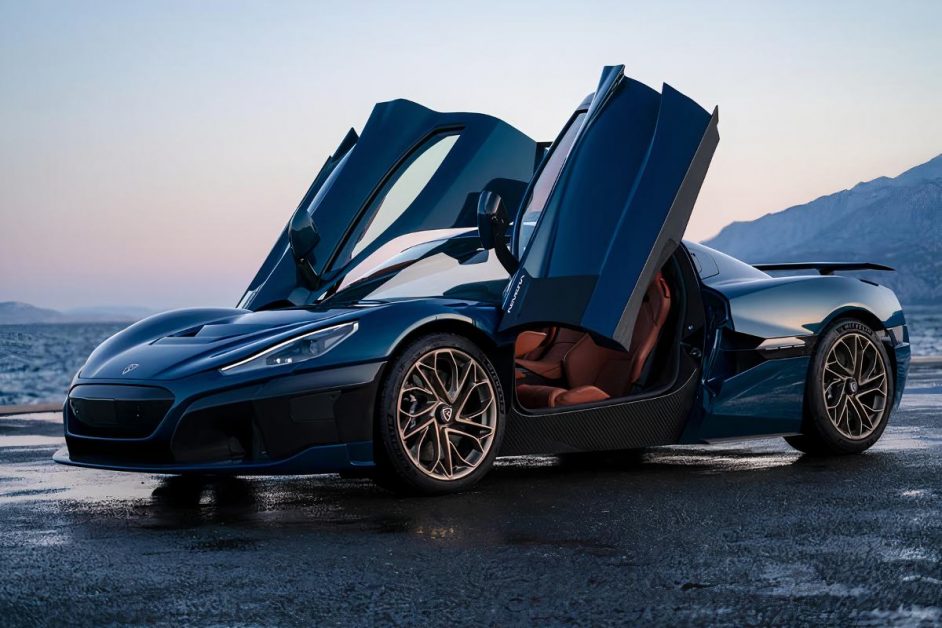 Rimac Nevera
The Croatian supercar wonder, Rimac, burst onto the scene with an exotic name, futuristic technology, and striking performance. Its latest contender, the Nevera, follows the same formula and delivers almost 2,000 hp to all four wheels from its all-electric drivetrain. It can accelerate to 60 mph in 1.84 seconds and reach top speeds of 256 mph. Such impressive figures more than justify the price tag, and the Nevera is rightfully among the most expensive electric cars on the market at $2 million.

11. Pagani Utopia
Price: $2.19 million
Production numbers: 99 examples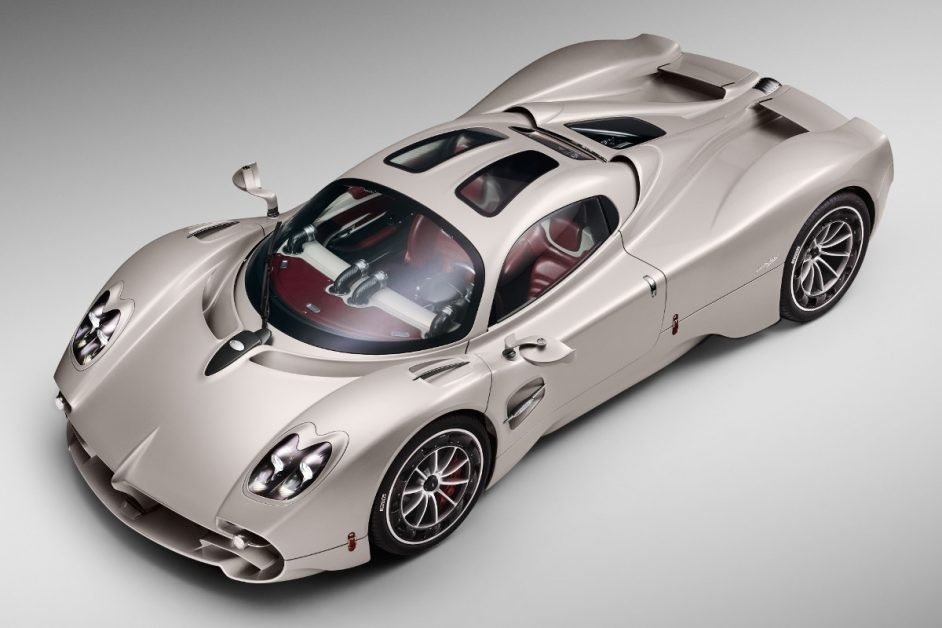 Pagani Utopia
Throughout its history, Pagani has only made two distinct models (albeit numerous versions of each), so the introduction of its third model is big news. The Pagani Utopia is an all-new hypercar, which is set to be the next chapter in the manufacturer's unique saga. With a modern design, fantastic interior, and incredible attention to detail, the Utopia is the successor of the Huayra. As in the past, Pagani has turned to Mercedes for its choice of power plants, and behind the driver is a new, twin-turbocharged, 6.0-liter Mercedes-AMG V12, which delivers 864 hp to the rear wheels. Pagani uses race-proven Xtrac automatic or manual transmissions to emphasize the performance. The company has hinted that track-only and special versions may be coming soon. 

10. Ferrari Daytona SP3
Price: $2.25 million
Production: 599 examples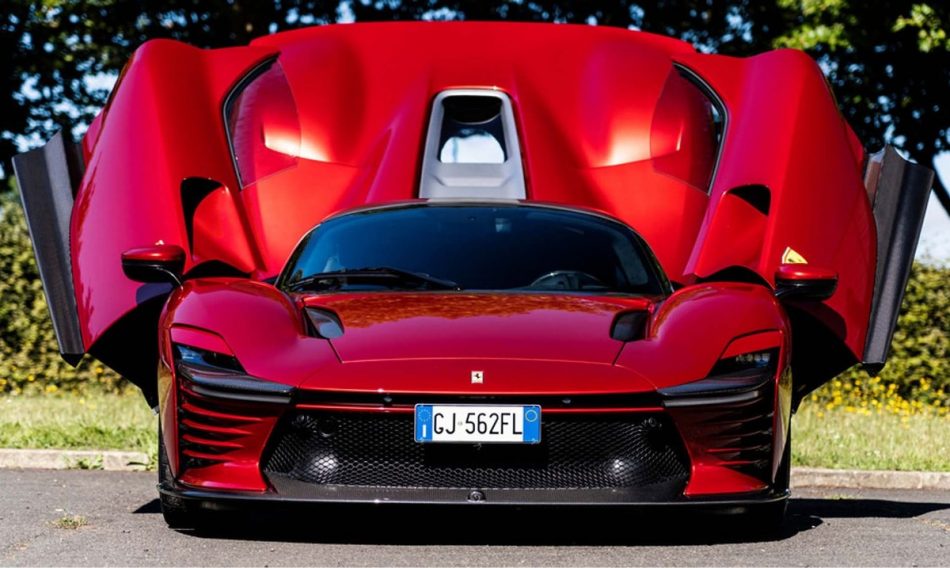 Ferrari Daytona SP3
What is more tempting than a Ferrari? A special edition and limited-run Ferrari with body work inspired by legendary models is precisely what the Daytona SP3 offers. Set to debut in 2023, it is powered by a 6.5-liter V12 engine with 840 hp and will most certainly offer incredible performance levels. This stunning model will complement the rare models currently in production, with a naturally-aspirated engine accompanied by a thundering engine roar. The production run will be limited to 599 units, and the models are ready to reserve if you have $2.25 million to hand.

9. Lamborghini Countach LPI 800-4
Price: $2.64 million
Production: 112 examples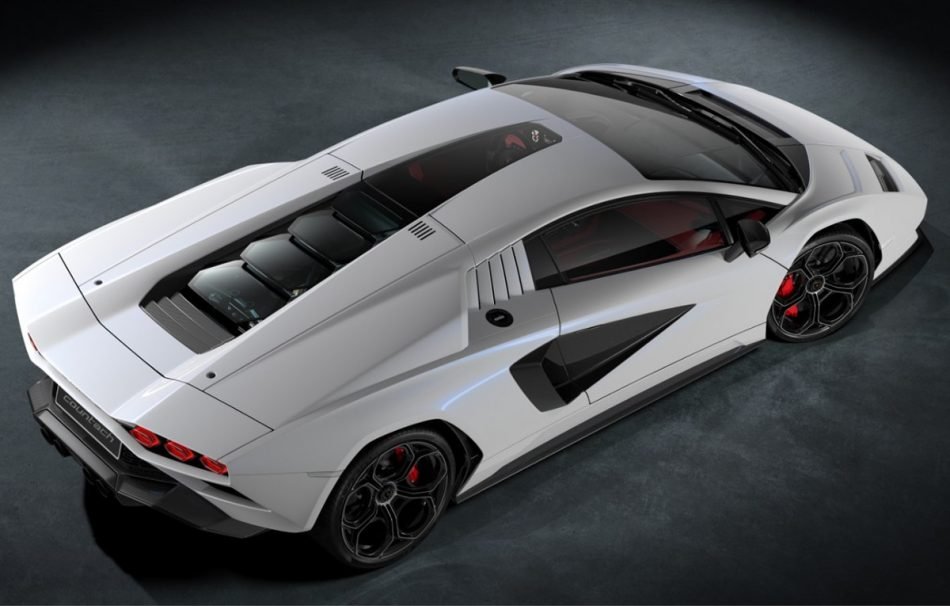 Lamborghini Countach LPI 800-4
If you want to be one of 112 lucky owners who are due to assume ownership of a fantastic new Lamborghini, $2.5 million will get you the base model before any customizations. The LPI 800-4 is the latest model from Bologna, which is inspired by the legendary Countach, everybody's favorite supercar from the 70s and 80s. It might have classic lines, but it will be equipped with modern technology and a hybrid-assisted V12 engine borrowed from the Sián hypercar. The "800" in its name relates to the horsepower output, while the "4" signifies that it is a four-wheel-drive.
Image source

8. Bentley Mulliner Batur
Price: $2.8 million
Production numbers: 18 examples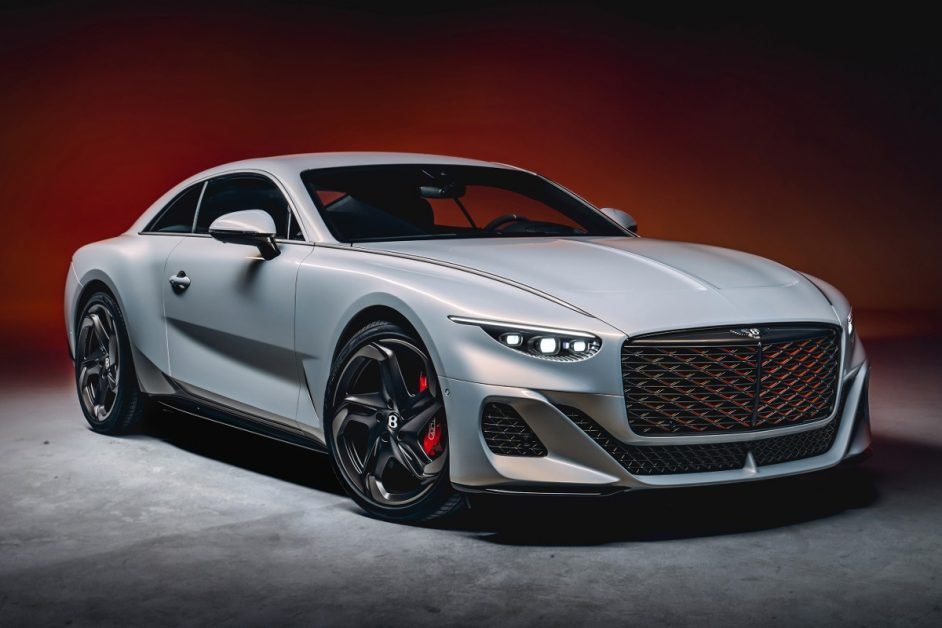 Bentley Mulliner Batur
Bentley, as a company, is at a historic turning point, given that it is moving towards the complete electrification of its lineup. The next generation of the best-selling Continental GT will be one of its first fully electric cars when it comes on sale in the near future. In the meantime, the company has decided to present a very special and exciting model called Mulliner Batur. With unique design and utterly different bodywork and details, Batur is a highly exclusive and immensely powerful GT cruiser of the highest order. It gets a top version of the eponymous W12 engine, which delivers 729 hp and impressive performance. And, of course, the interior is fully redone in the characteristic Bentley style. 

7. Hennessey Venom F5
Price: $3 million
Production: 30 examples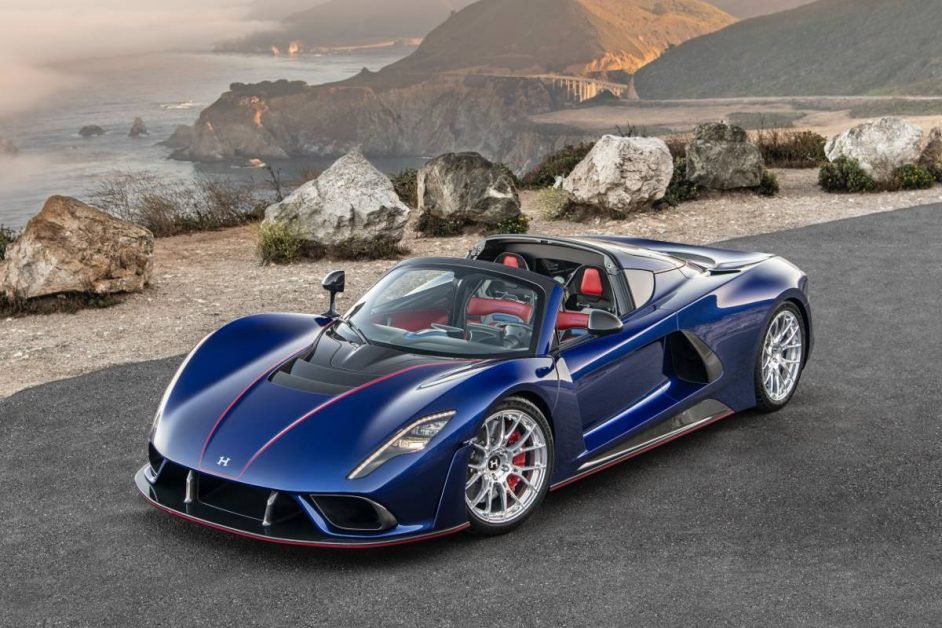 Hennessey Venom F5
Even though it is European models that have tended to feature among the most expensive cars of 2022, there is also a solid contender from the States. Incidentally, this model is also the most expensive American car in production. The Hennessey Venom F5 is well-known for its incredible firepower as well as its high price tag. Powered by a twin-turbo V8, the Venom F5 delivers an amazing 1,800 hp and can reach a top speed of 249 mph. The production run is set to 24 cars, and if you want to be a proud owner of this American beauty, the asking price is $3 million. 

6. Lamborghini Sián FKP37
Price: $3.5 million
Production: 63 examples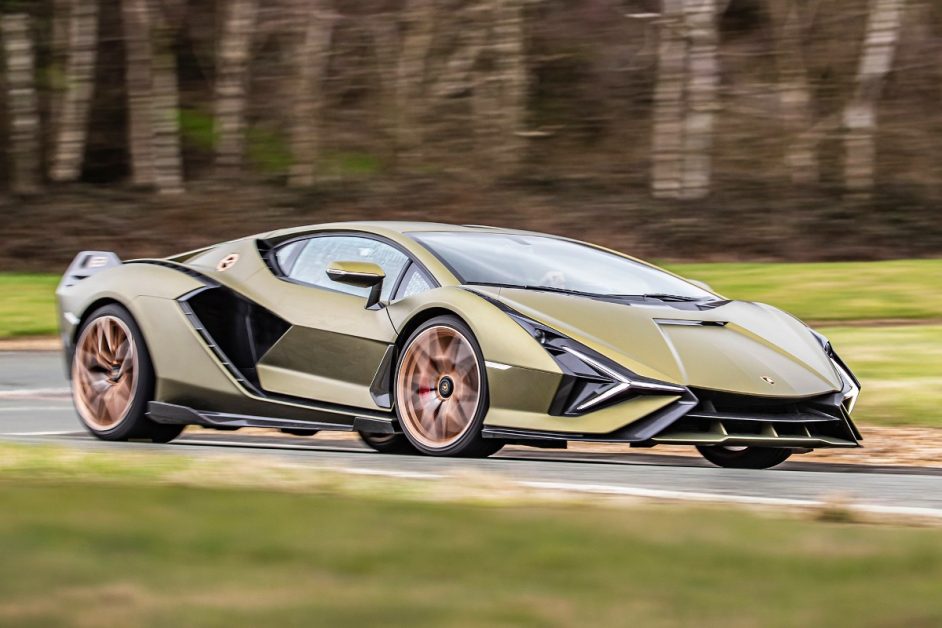 Lamborghini Sián FKP37
Behind this strange name is the next-generation Lamborghini hypercar. Powered by hybrid technology, which includes a V12 engine and electric motor with a combined output of 819 hp, the Sián is the successor of the Aventador line, but with a twist. The design with characteristic Lamborghini features makes it instantly recognizable and aggressive yet elegant. Production is limited to just 63 units; you can get one now for $3.5 million. 

5. McLaren Solus GT
Price: $3.6 million
Production numbers: 25 examples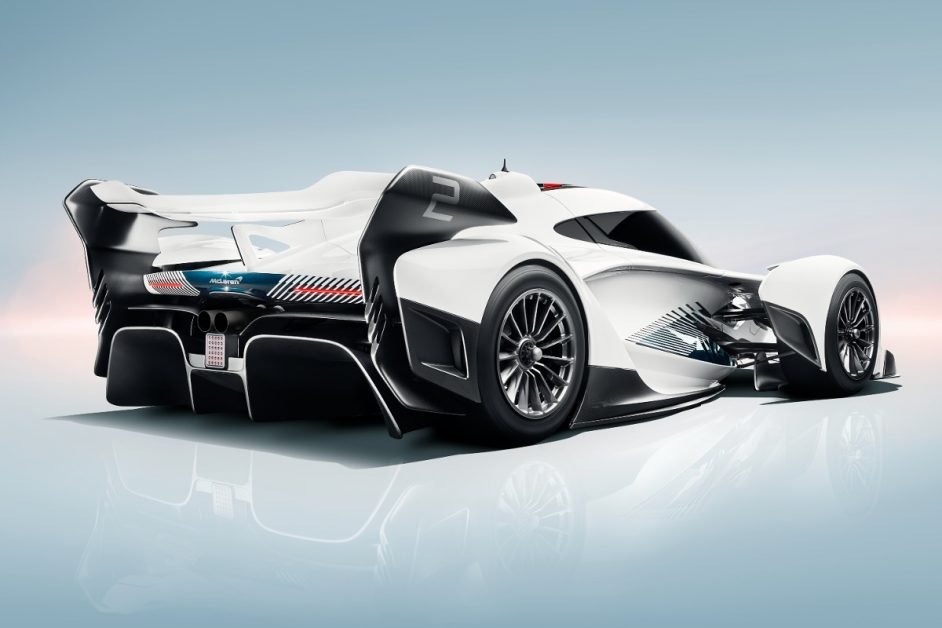 McLaren Solus GT
As one of the most elite sports car companies in the world, McLaren is known for pushing boundaries. Its latest contender is an exclusive, single-seater track monster called Solus GT. Interestingly, the car was first conceived in virtual reality and then materialized as a prototype. Borrowing heavily from the aircraft industry in terms of styling and aerodynamics, the Solus GT is powered by a naturally-aspirated 5.2-liter V10 engine which delivers an incredible 825 hp. All of this promises a Formula 1 type racing experience and fantastic driving features. Every one of the 25 units built will have a carbon fiber seat molded to its owner. Although the Solus GT is not road-legal, McLaren enthusiasts have shown a great deal of interest in what could be described as a low-flying fighter jet with wheels. 

4. Koenigsegg CC850
Price: $3.65 million
Production numbers: 50 examples initially + 20 additional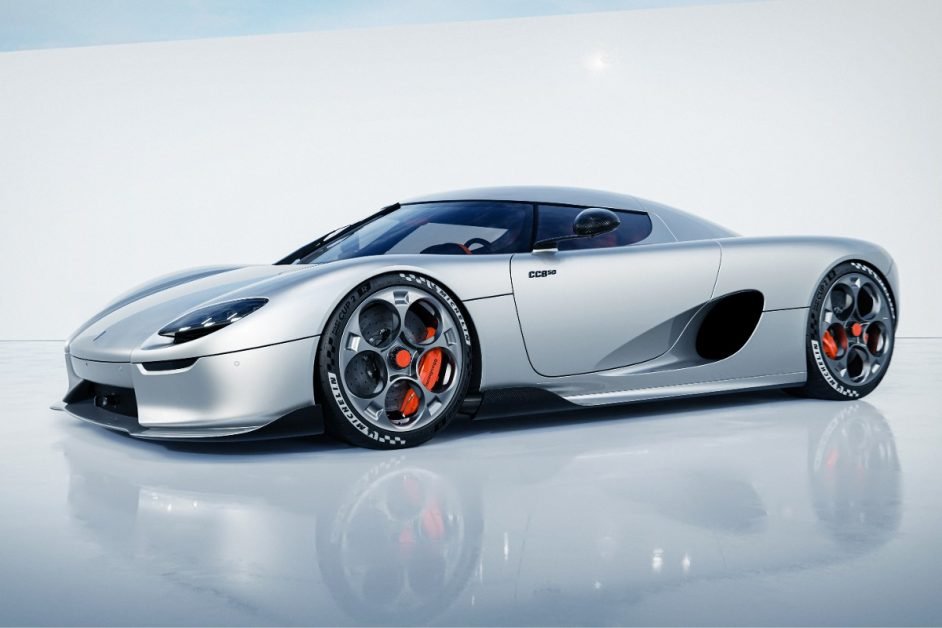 Koenigsegg CC850
Do you remember when Koenigsegg introduced their first car in 2002? The CC8S was a pretty shocking model for the unknown brand when it arrived on the scene 20 years ago. Today, Koenigsegg is a household name in the hypercar sector and the company wanted to properly commemorate its humble beginnings with the introduction of the all-new Koenigsegg CC850, which draws inspiration from the car that started it all. The new model was the star of Monterey Car Week and features an engine from Jesko and a lot of unique technology and details. The 5.0-liter, twin-turbo V8 delivers 1,365 hp, but the real treat is a special 6-speed manual transmission that can also function as a 9-speed automatic. 

3. Bugatti W16 Mistral
Price: $5 million
Production numbers: 99 examples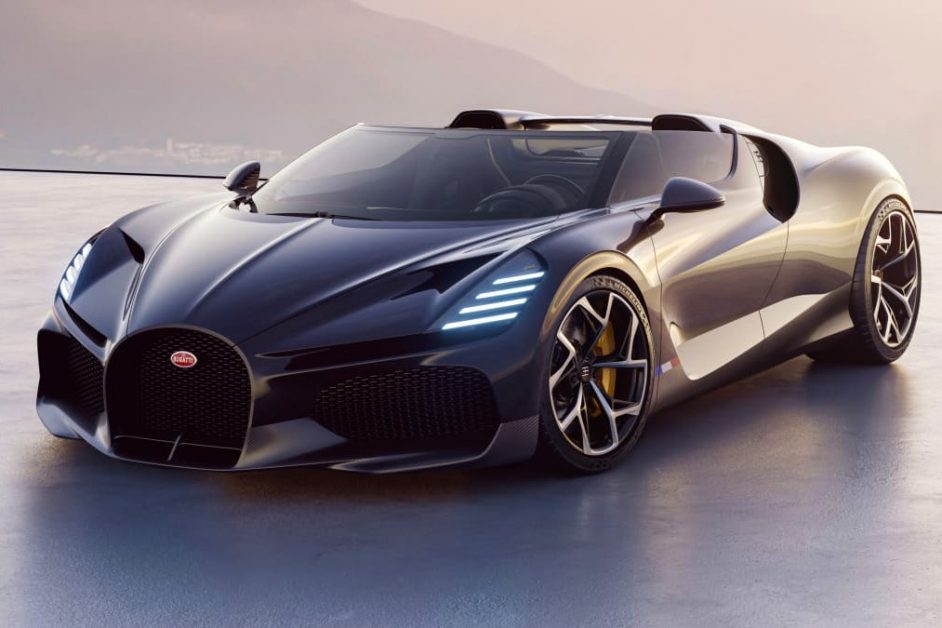 Bugatti W16 Mistral
Besides the Chiron, Bugatti has introduced several breathtaking hypercars recently – all with very limited production runs, fantastic technology and power, and astonishing designs. Alas, there was one thing missing from Bugatti's lineup. You've guessed it: a roadster. The exquisite, open-top model called W16 Mistral takes its name from the strong wind that blows in southern France and hints at a seductive open-air feel, which complements the incredible firepower from its W16 quad-turbo engine. Based on the Chiron, the W16 Mistral has an all-new body, details, and design, yet boasts the same 1,600 hp power output and drivetrain. 

2. Pagani Huayra Codalunga
Price: $7.4 million
Production numbers: 5 examples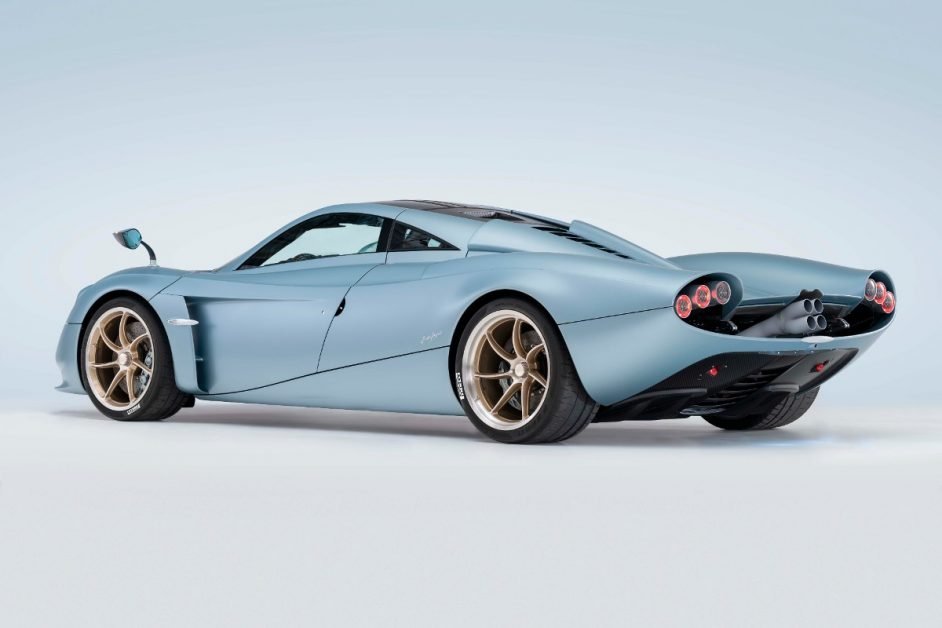 Pagani Huayra Codalunga
In the late 60s, legendary sports car manufacturers, to make their cars more stable on the racing track, extended the bodies, creating Codalungas or "long tails". Horacio Pagani wanted to revive this golden era of sports car racing with his latest creation, the Huayra Codalunga. This super-exclusive supercar is powered by a well-known V12 engine, with 851 hp propelling it to insane speeds. The aerodynamic package is improved thanks to the longer rear end, and it appears that the Codalunga is faster than the regular Huayra. However, it is much rarer, with just five cars scheduled for production.

1. Bugatti Centodieci
Price: $13 million
Production: 10 examples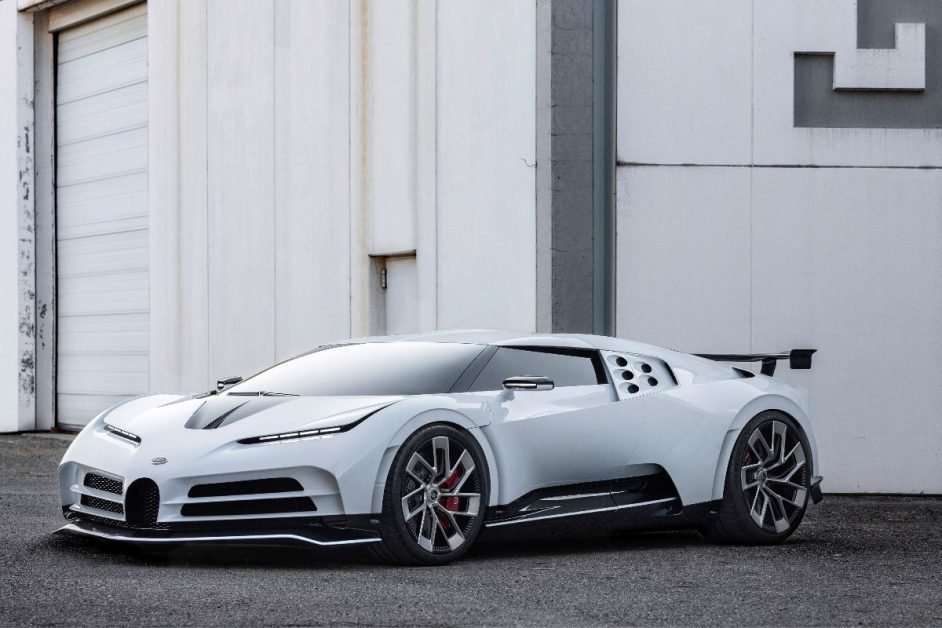 Bugatti Centodieci
If you can speak Italian, then you'll know that Centodieci means "110". And if you know Bugatti's history, then you'll no doubt recognize this designation as the model name of the legendary Bugatti EB110 from the early 90s. The EB110 was the definitive supercar of its generation, and these are the heights that Bugatti wants to reach with this new version. Arguably, the manufacturer has accomplished just that with 1,600 hp behind the driver, a retro-futuristic design, and exceptional performance levels. Bugatti also deserves the accolade for the most expensive car of 2022, with the Centodieci being worth north of $13.1 million. 
More about this year's most expensive cars: classic models
For years, top-notch classic cars in perfect condition with impeccable histories have come with a multi-million dollar asking price. They represent a specific niche of the world's most expensive automobiles. Although they don't have the performance to rival Bugatti or Rimac, they still have an immense amount of style and class, which is more important to some buyers. Purchase price records are seemingly broken every year, and just recently, one car was reportedly sold for a price that will surely remain unmatched for years to come. The 1955 Mercedes 300SL Uhlenhaut Coupe (one of only two ever constructed) was recently sold by Mercedes Museum to an undisclosed private buyer for $142 million.

FAQ
1. What is the most expensive car ever sold? 
Between the $143 million Mercedes and a $30 million Bugatti Type 57, we look at five of the most exclusive cars made to break records on the track and at auction. With candidates such as Ferrari, Mercedes-Benz and Bugatti, its no wonder these sales are breaking records.
JamesEdition's top 5 cars:
1955 Mercedes-Benz 300 SLR Uhlenhaut Coupe – sold in 2022 for $143,000,000
1963 Ferrari 250 GTO – sold in 2018 for $70,000,000
1957 Ferrari 335 Sport Scaglietti – sold in 2016 for $35,700,000
1937 Bugatti Type 57 SC Atlantic – sold in 2010 for $30,000,000
1954 Mercedes-Benz W196 – sold in 2013 for $29,600,000
Read more: Most expensive cars ever sold at auction
2. How much is the most expensive car?
Among the list of our most expensive cars, there is an undeniable focus – track-only hypercars for owners who crave speeds not reachable anywhere else. Super-luxury SUVs and Grand Tourers are great additions to the list of the most expensive cars as pinnacles of performance, design, and technical excellence. Extensive research shows that between the SUVs, classic cars, and one-off hypercars, prices can range from $1 million to almost $30 million.
Most expensive cars by category:
Most expensive SUV: 2018 Mercedes-Benz G650 Maybach Landaulet – $1,120,000
Most expensive classic car: 1954 Mercedes-Benz W196 –  $29,600,000
Most expensive electric car: Nio EP9 – $3,480,000
Most expensive luxury car: Rolls-Royce Boat Tail – $28,000,000
Most expensive (and rare) hypercar: one-off Bugatti La Voiture Noire – $19,000,000
3. Who owns the most expensive car in the world?
From A-list celebrities like Christiano Ronaldo and Jay-Z to Royalty, the most expensive cars are almost exclusively held in private collections. Super-exclusive Koenigsegg Trevitas, Bugatti Atlantics, and Rolls-Royce boat tails all make the list as motifs of prestige. The cars are peppered throughout collections whose estimated values start at $100 million, and continue up to one-of-a-kind collections valued at $5 billion. 
Read more: Who owns the most expensive car collection in the world