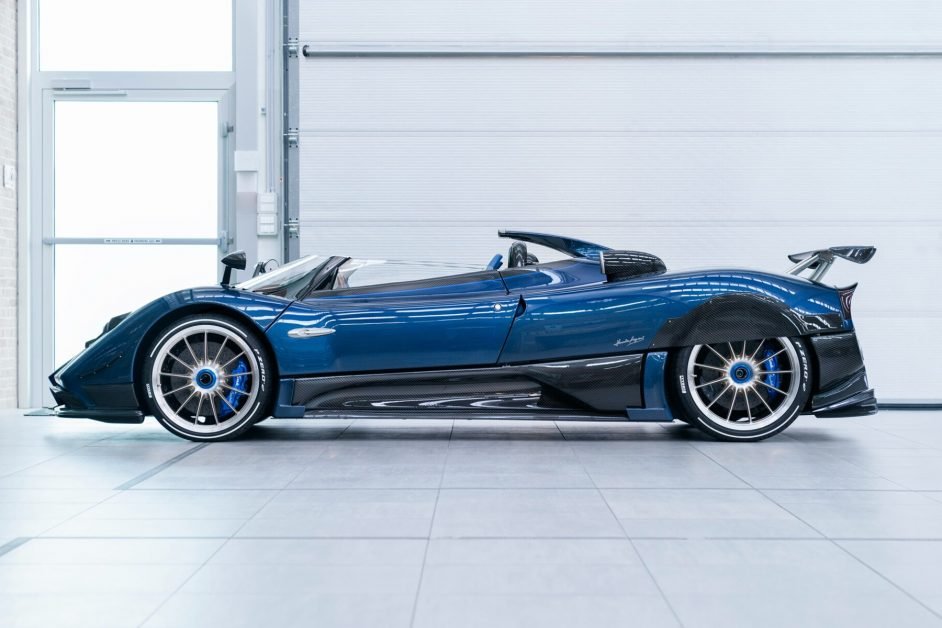 Pagani Zonda HP Barchetta, $17.5 million 
Being able to own the absolute pinnacle of automotive technology and design comes with a price tag. The world's most expensive production cars are worth millions of dollars, and for good reason.
The $2.7 million Mercedes-AMG One (275 units made) replicates the feeling of driving a Formula One car off the track. Meanwhile, the $1.9 million Bentley Mulliner Bacalar offers each of its 12 buyers the chance to customize the car's exterior with rare materials, exclusive paint options and new design themes. And the $19 million Voiture Noire, according to the manufacturer, epitomizes Bugatti's aesthetic and is "a piece of automotive haute couture".
Why is it that the most expensive cars happen to be the most innovative and creative? It's because car producers are naturally all competing to offer their discerning clients the most advanced technological features, unique designs, unusual materials, and powerful engines. From track-focused machines to uber-luxury coupes, each one of the fifteen cars on our list offers something unique.
15. Bentley Mulliner Bacalar
Price: $1.9 million 
Production numbers: 12 examples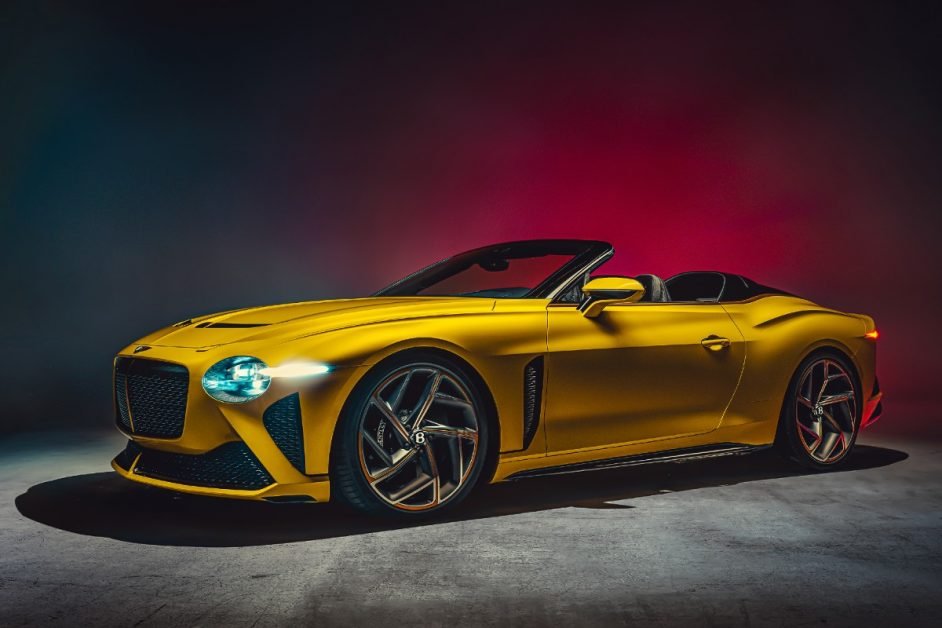 Bentley Mulliner Bacalar
If you think that the Bacalar is just a two-seat version of the Continental GTC, you are mistaken. It might be based on the Continental convertible, but it's an entirely different car, with a much-improved dynamic roadster body that is almost 100% unique. We say "almost" because apparently, the doors are the only interchangeable part. With an improved 6.0-liter W12 engine that delivers 659 hp, the Bacalar has supercar performance and can reach 60 mph in just 3.5 seconds. However, due to changes in suspension and slight improvements to the drivetrain, it feels far more agile and aggressive than a regular Continental.
14. Mercedes-AMG One
Price: $2.7 million 
Production numbers: 275 examples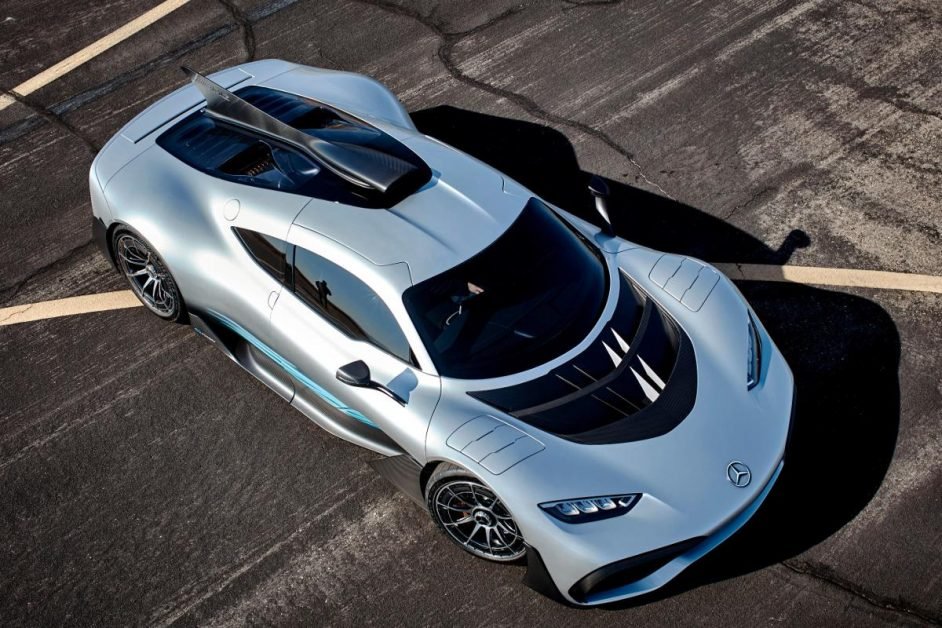 Mercedes-AMG One
The Mercedes-AMG One is the answer to the century-old question: is it possible to make a Formula One car for the road? Using its extensive racing knowledge, the help of F1 World Champion Lewis Hamilton, and AMG's meticulous approach to performance cars, Mercedes finally presented the production version of the One in August 2022. It is equipped with a very unusual set up – a tiny 1.6-liter, turbocharged V6 paired with three electric engines, a massive 800 V battery pack, and numerous other bespoke components and parts. The result? 1,063 hp of combined output and performance, which could easily help you qualify for pole position in the next F1 race.
13. Koenigsegg Jesko
Price: $3 million
Production numbers: 125 examples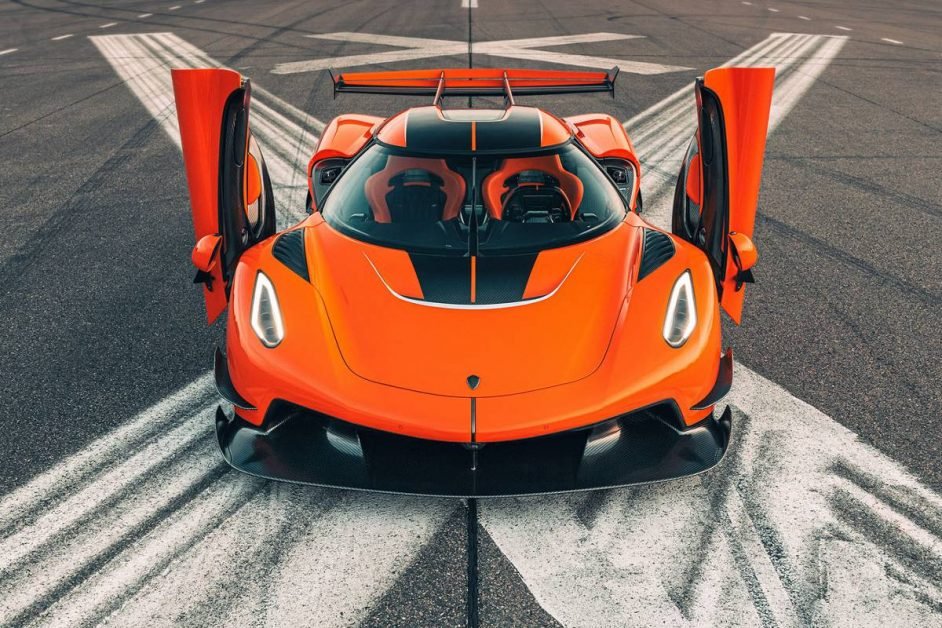 Koenigsegg Jesko
In a world where electric hypercars are slowly claiming the top spot, Koenigsegg has stayed true to ICE power and presented a masterpiece. Called the Jesko, this is a track-focused supercar with a recognizable design and thumping 5.1-liter, twin-turbocharged V8 behind the driver. Coming from a company with incredibly powerful engines, Jesko doesn't disappoint, and its high-revving V8 delivers an astonishing 1,300 hp to its rear wheels over a very advanced 9-speed transmission. Even though it is a fully roadworthy model, Jesko is primarily built for serious track use, which explains its special aerodynamic package, designed to maximize downforce.
12. Aston Martin Valkyrie
Price: $3 million
Production numbers: 150 standard examples (and 25 AMR Pro versions)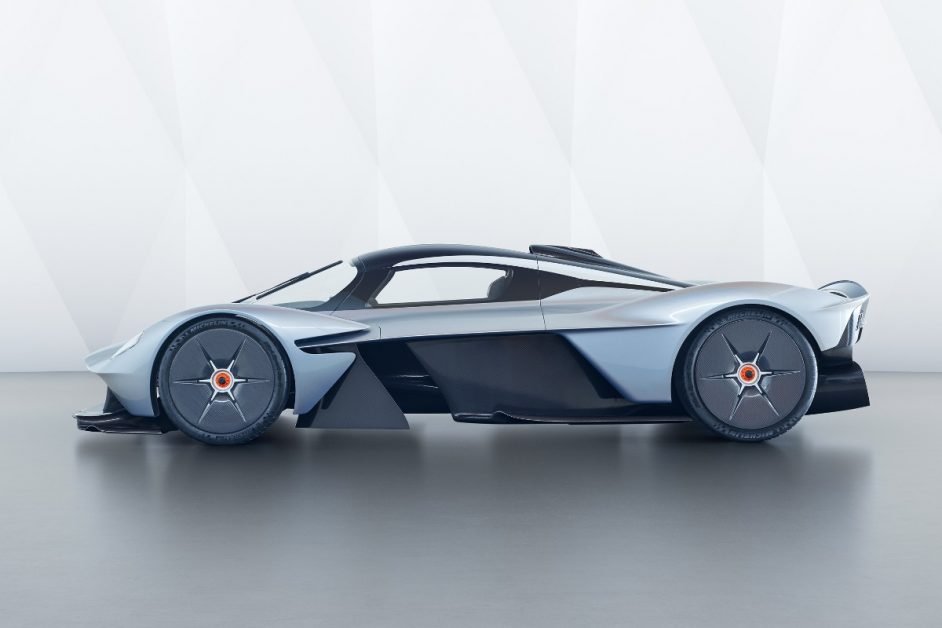 Aston Martin Valkyrie
The Valkyrie symbolized the rebirth of Aston Martin when the model's concept was announced in 2016. It is incredible what Aston's engineers created and, in doing so, they opened up a new chapter for the brand and the hypercar segment. Powered by a 6.5-liter, hand-built V12 engine and paired with a single electric motor, Valkyrie is a hybrid with a power output of 1,160 hp. Yet far more impressive than the performance is the design and active aero package, which makes the car like a low-flying jet fighter plane. Valkyrie is well worth the asking price, inspired by Formula One cars but also designed to be the fastest and most competent Aston Martin ever produced.
Aston Martin Valkyrie for sale
11. Gordon Murray T.50
Price: $3 million
Production numbers: 100 examples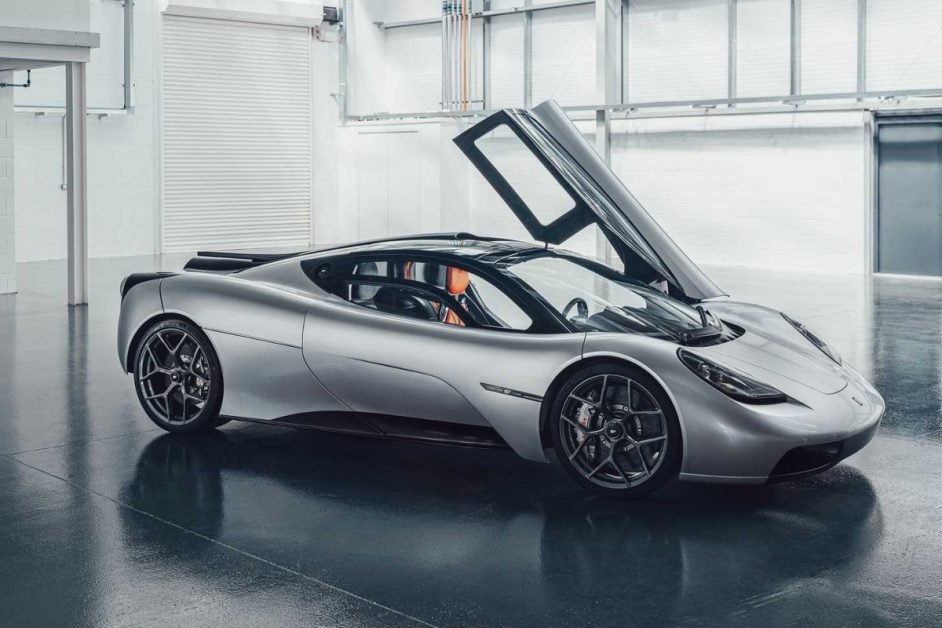 Gordon Murray T.50
Gordon Murray's name is etched into the collective consciousness of every true motorsport fan. Formerly the designer of championship-winning F1 cars, he is best known as the man behind the legendary McLaren F1 supercar. So, when he announced a brand new and delightfully analogous supercar under his name, the car community took notice. The T.50 is a supercar designed for mechanically inclined owners, people who are fascinated by the magic of driving and precision engineering. There are no hybrid systems, automatic transmissions, or electronically controlled all-wheel-drive – just a bespoke, 4.0-liter V8 engine with 654 hp and a manual gearbox. And, of course, an enormous fan behind the driver (a tasteful nod to the Brabham Formula One car) designed to suck air underneath the car and provide an incredible level of road holding.
10. Bugatti Chiron Pur Sport
Price: $3.9 million 
Production numbers: 60 examples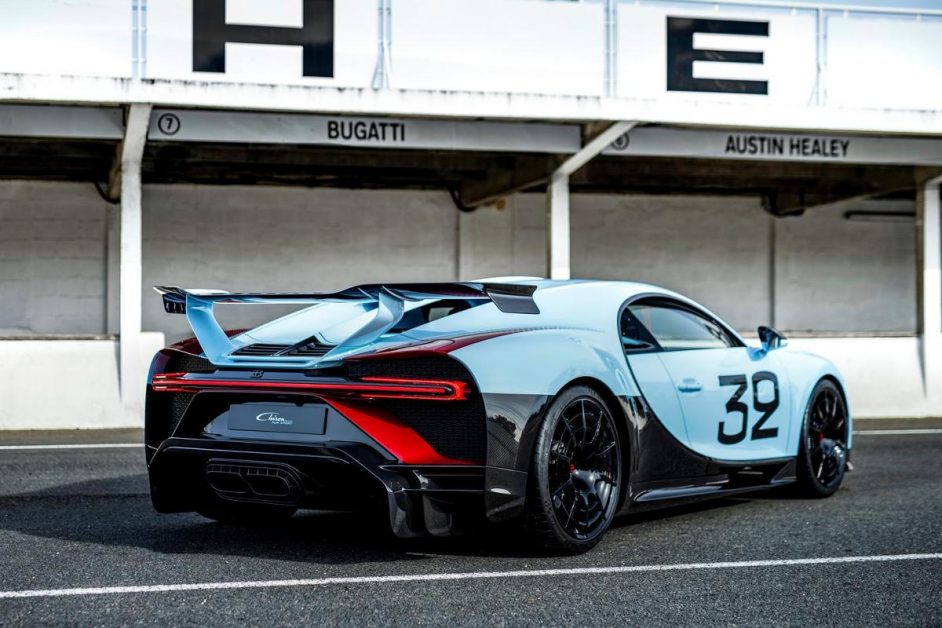 Bugatti Chiron Pur Sport
The regular Bugatti Chiron, if there was ever such a thing, is already an awe-inspiring machine designed for shrinking time and distance. However, the Chiron Pur Sport offers a little extra, making this model outstanding. First, the Pur Sport comes with $180,000 worth of options as standard, and second, due to intelligent engineering, it is a bit lighter and more agile than the original Chiron. It has a slightly higher rev range, different transmission settings which provide slightly better driving dynamics, unique wheels, an improved aerodynamics package, and stiffer springs. All of this makes the Chiron Pur Sport amazing to drive and well worth the asking price.
Bugatti Chiron Pur Sport for sale
9. W Motors Lykan HyperSport
Price: $3.4 million 
Production numbers: 7 examples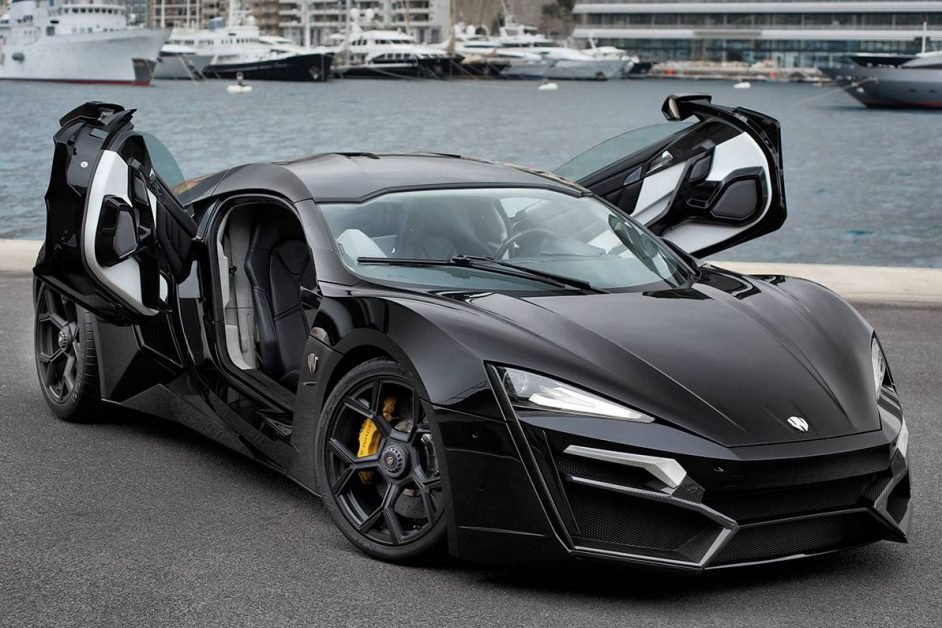 W Motors Lykan HyperSport
The Lykan HyperSport aroused a lot of interest from supercar connoisseurs when it was released because it was the first Middle Eastern model in this segment. The project was launched by Lebanese investors and executed by Italian engineers, creating a unique combination with surprising results. When it was released, it was one of the most expensive cars on the market, backed by performance and exclusivity. Powered by a Ruf-tuned, turbocharged flat-six engine which delivered a massive 740 hp, the HyperSport reaches 245 mph, enough to put it almost on par with the record-setting speeds of the Bugatti Veyron.
8. Lamborghini Sian
Price: $3.6 million 
Production numbers: 63 coupes and 19 roadsters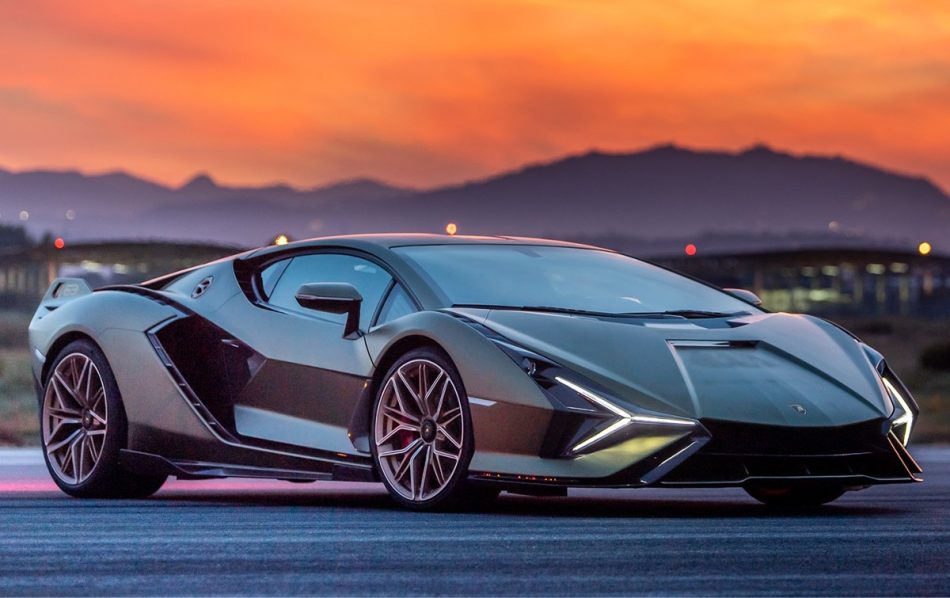 Lamborghini Sian
The Sian could be considered a glimpse into the future of Lamborghini and of the supercar segment in general. It is recognizably shaped and powered by a screaming, thoroughbred 6.5-liter V12 engine like many Lamborghini models that came before it. However, the electric motor underneath this incredible composite body helps improve its performance and achieve an insane 808 hp power output. But a hybrid powertrain is not all it has to offer. The design is an incredible mix of new and old, with tail lights inspired by the Countach and details borrowed from UFOs. The Sian is filled with fantastic technology, engineered to make it faster and more capable, which is why it is worth the asking price. All commissioned models have been sold.
7. Bugatti Divo
Price: $5.7 million 
Production numbers: 40 examples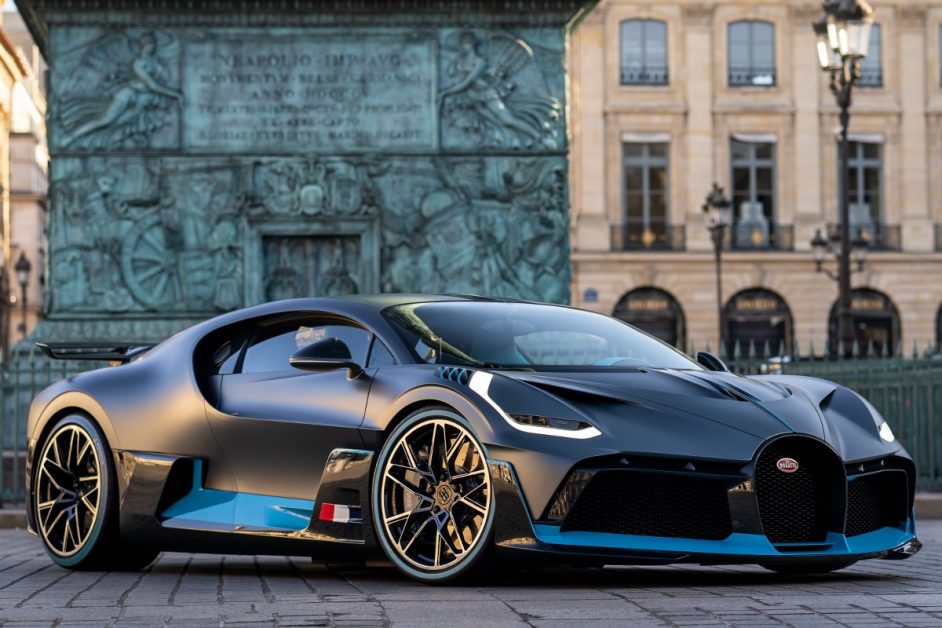 Bugatti Divo
Bugatti is a brand with an enormous racing heritage. Although its modern-day models aren't winning races like their famous predecessors, it doesn't mean that the company hasn't got a track-focused machine in its portfolio. The Divo is that car. Named after a French racing driver, the Divo is based on the Chiron but with an entirely different body, interior, suspension tuning, wheels, and aero package. The drivetrain layout and 1,500 hp quad-turbo engine have remained the same, but everything else is bespoke. The Divo surprises with its road-holding, amount of grip, and slightly reduced top speed to preserve the tires. However, we are sure that 237 mph is more than enough for any track day outing.
6. Pagani Huayra Codalunga
Price: $7.4 million 
Production numbers: 5 examples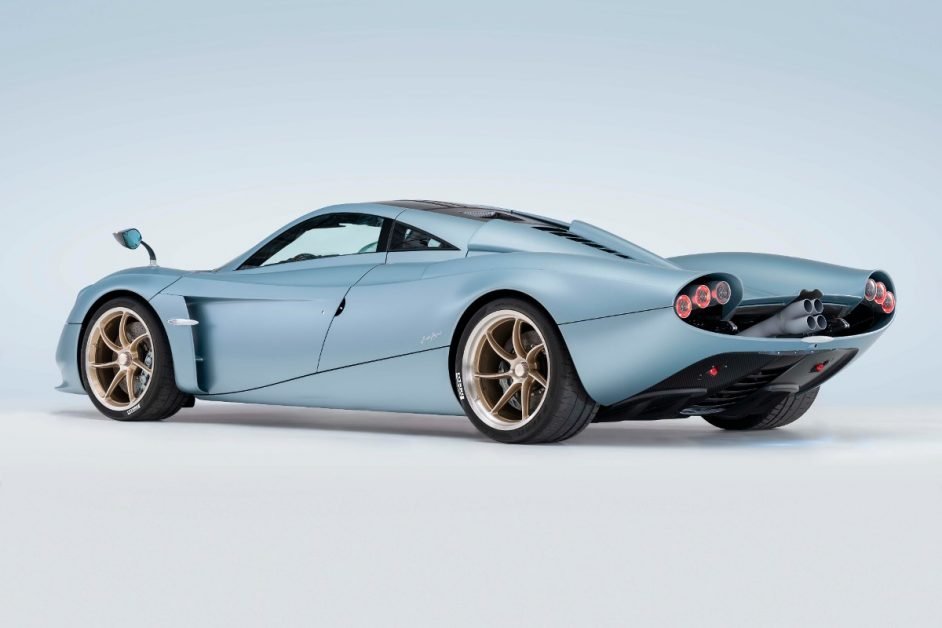 Pagani Huayra Codalunga
In the late 60s, legendary sports car manufacturers, to make their cars more stable on the racing tracks, extended the bodies, creating codalungas or "long tails". Horacio Pagani wanted to revive this golden era of sports car racing with his latest creation, the Huayra Codalunga. This extremely exclusive supercar is powered by a well-known V12 engine with 851 hp propelling it to insane speeds. The aerodynamic package is much improved due to the longer rear end, and apparently, the Codalunga is faster than the regular Huayra. However, it is much rarer, with just five cars planned for production.
5. Bugatti Centodieci
Price: $9.4 million 
Production numbers: 10 examples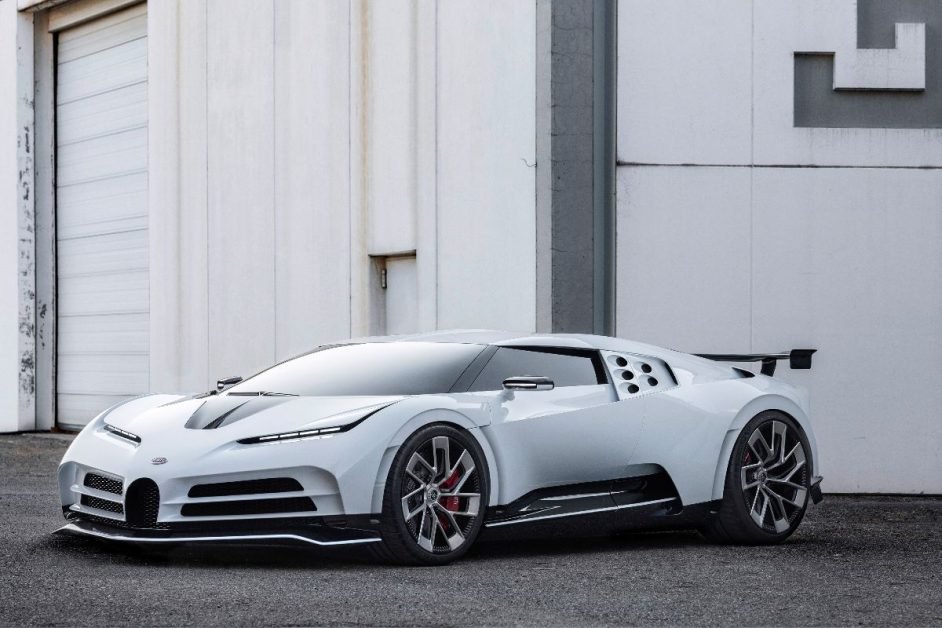 Bugatti Centodieci
Reviving classic shapes is a sure way to make modern classics, and retro-futurism has always been a safe bet for car manufacturers. Bugatti knows that, and the decision to create a modern-day EB110 proved to be the right one. Drawing inspiration from the legendary Bugatti EB110 from the early 90s and giving it Chiron's tremendous firepower in the form of a quad-turbo W16 and all-wheel-drive, the company created the Centodieci (meaning 110 in Italian). With just ten units built at over $9 million per car, this retro-modern masterpiece sold out even before it was officially announced.
4. Rolls-Royce Sweptail
Price: $12.8 million 
Production numbers: 1 example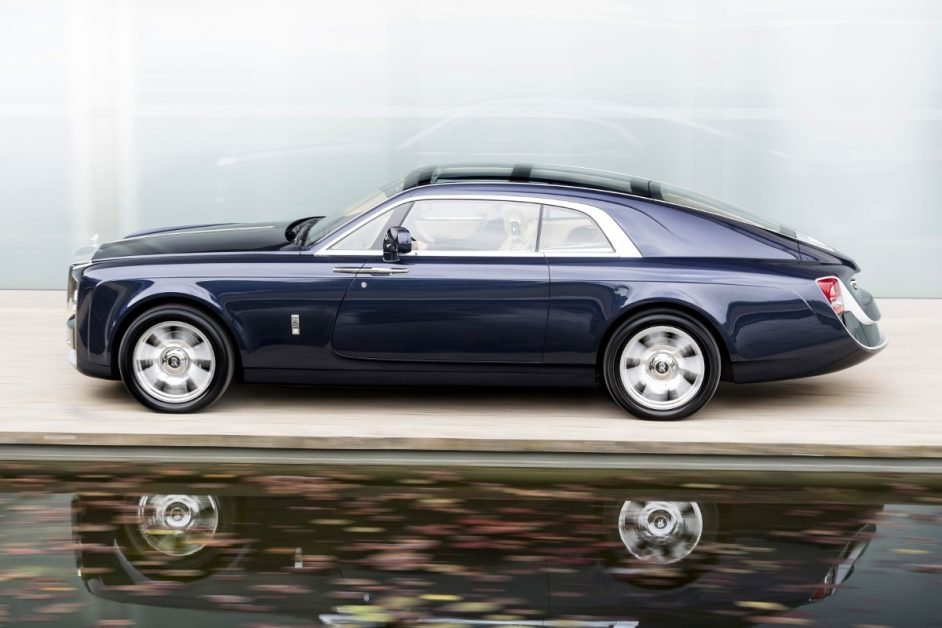 Rolls-Royce Sweptail
Once upon a time, luxury car brands didn't sell their customers complete cars but rolling chassis with an engine. Discerning buyers could then choose the coachbuilding company and create a unique body following the owner's instructions. During the 20s and 30s, Rolls-Royce was at the forefront of this trend, with a handful of bespoke cars under its name. Fast forward almost a hundred years, and Rolls is still producing one-off cars for the incredibly wealthy. The first one of those is the Sweptail, a gorgeous two-door based on the Rolls-Royce Phantom Coupe. However, with its unique body, fastback profile, special interior, finest wood finishes and one-off features, the Sweptail is so special that only one car was ever built. It is priced at almost $13 million, and the best thing is that its owner is not afraid to use it regularly.
3. Pagani Zonda HP Barchetta
Price: $17.5 million 
Production numbers: 3 examples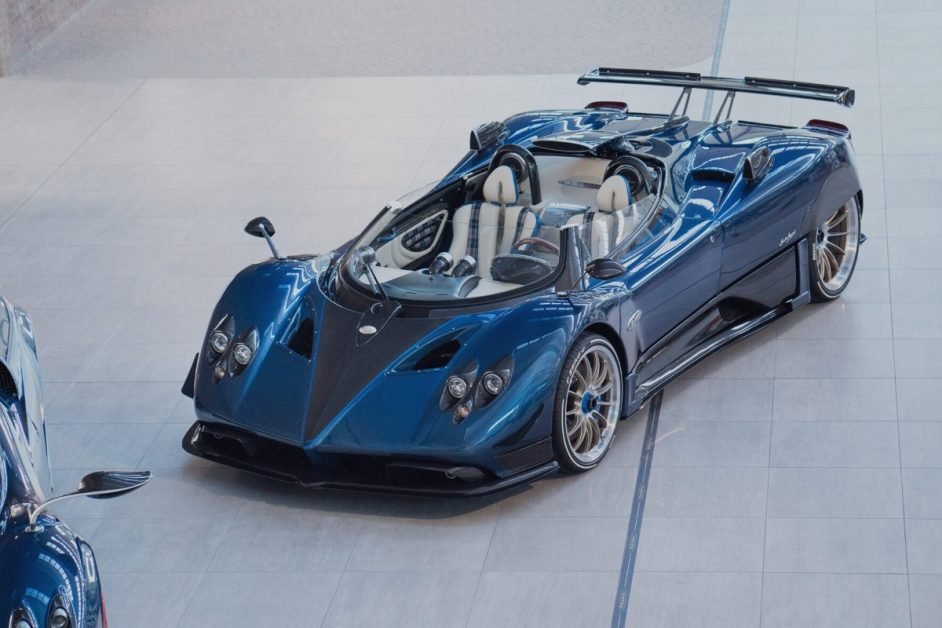 Pagani Zonda HP Barchetta
Zonda put Pagani on the map and established itself as one of the best supercars of its generation. With over 760 made, this could be considered an enormous success for the small company. However, some customers are always looking for more exclusive and distinctive versions. For such clients – all three of them – Pagani's special vehicle department created the Zonda HP Barchetta, a special roadster with a different windshield, aero package, suspension tuning, and a hefty price tag. Rumor has it that only two cars were actually sold. The third reportedly ended up in Horacio Pagani's private collection.
2. Bugatti La Voiture Noire
Price: $19 million 
Production numbers: 1 example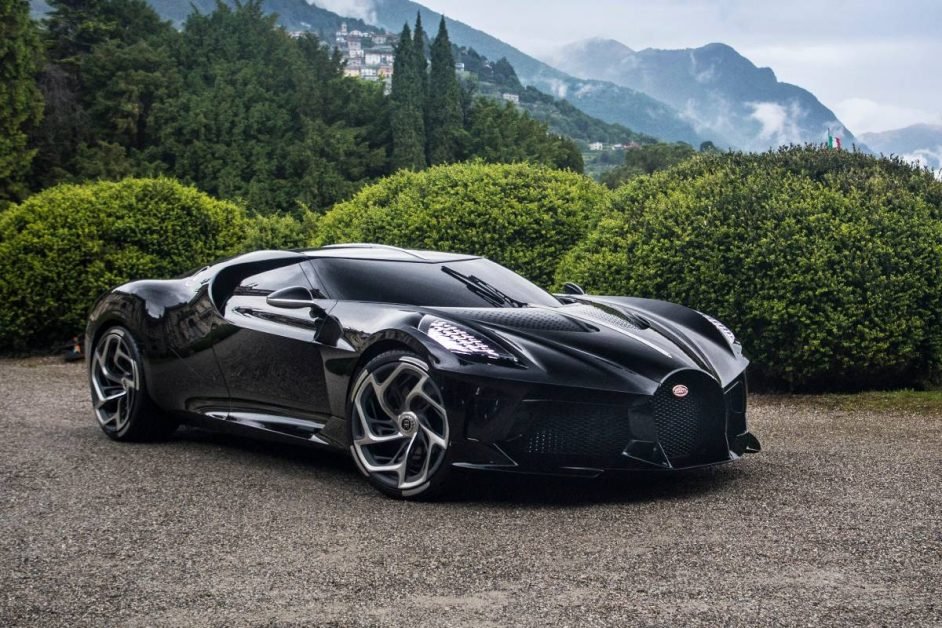 Bugatti La Voiture Noire
We are still unsure as to who bought La Voiture Noire, but we know this car has been registered in Switzerland. Probably the most memorable of all modern Bugatti models, it is also the most expensive at almost $20 million. While the name simply translates as "the black car," the rest of it is not so prosaic. Modeled on the Chiron chassis and sharing its drivetrain, La Voiture Noir is entirely custom made, with a unique interior and exterior which looks more like a spaceship than an actual road-faring passenger vehicle. The car is painted black, aggressively designed, and insanely fast. Interestingly, Bugatti envisioned it as a homage to the Type 57 Atlantic and gave it special tuning to make it a more driver-friendly, Gran Turismo machine.
1. Rolls-Royce Boat Tail
Price: $28 million 
Production numbers: 3 examples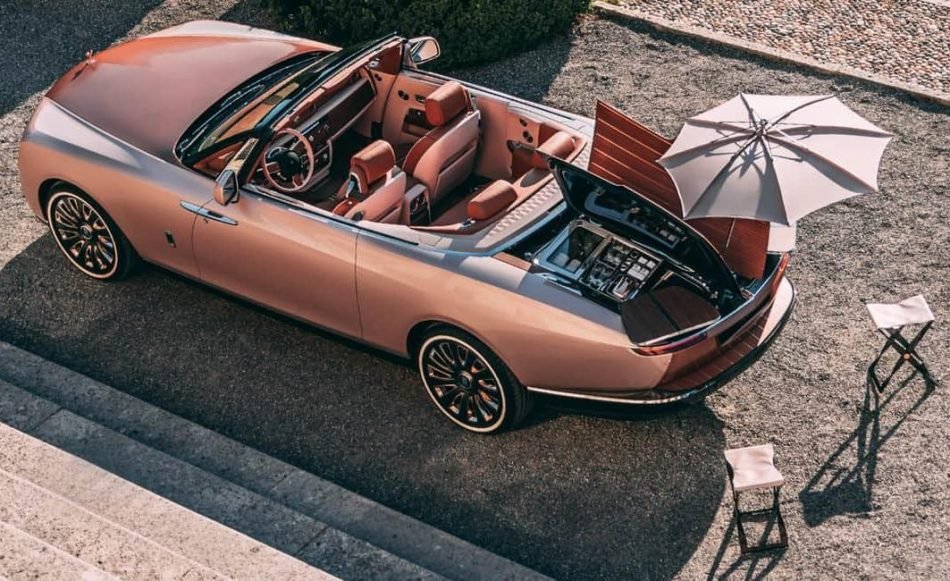 Rolls-Royce Boat Tail
Recently introduced, the Rolls-Royce Boat Tail is equivalent to a superyacht but on four wheels. Produced by Rolls' special department, it is based on the Phantom's platform but has a convertible body with a distinctive boat tail rear end design. Again, Rolls have taken a design formula from the 30s and remastered it for a new millennium. What makes this car so exclusive and expensive is the incredible attention to detail, bespoke features unique to each vehicle, and color palette with specially designed hues that complement the model's lines and exclusivity. The three lucky owners will get special his and hers watches, which will match the car, a cocktail cabinet, wood panels, and a Montblanc pen which sits in a special case in the glove box.
Read more: Top 20 Most Expensive Cars in the World