From S-Class sedans to G-Class Maybachs, classic cabriolets, and rare sports coupes, a Mercedes-Benz is among the most expensive car brands on the market.
In 2013, Mercedes was recognized as the most valuable motor car sold at auction — even though its price of about $29,650,095 was topped in 2014 by the $38-million Ferrari 250 GTO, Mercedes remains on the list of the five biggest auction sales. And the brand performs equally well on the open market.
The 2009 SLR MacLaren Stirling Moss marketed via JamesEidtion in 2020 with the $3-million price tag, was one of the highest-priced supercars for sale, with Ferrari LaFerrari and the Pagani Huayra roadster as its closest competitors. The legendary Mercedes SL 300 also ranks alongside the highest-priced collectible classic cars, such as the 1966 Ferrari 275 GT and the 1983 Ferrari Formula One.
Let's take a look at the top 15 most expensive Mercedes-Benz cars available for sale right now.
15. 2020 Mercedes-Benz S65: the last S-Class sedan with a V12 engine
$408,842 in Huddersfield, UK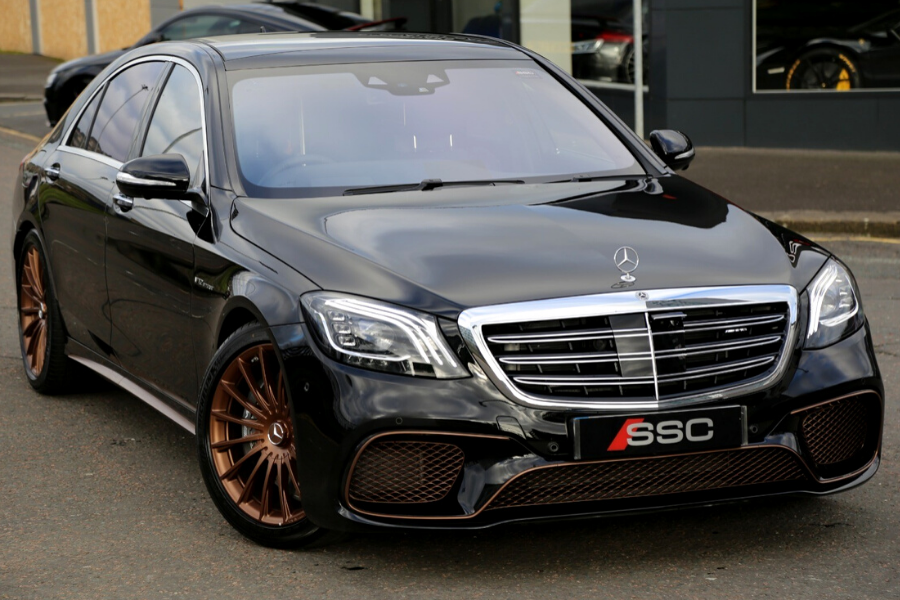 A sedan that is one of the last 130 S-Class cars to be powered by the 6-liter AMG V12 engine, it is among the best in the automotive industry. To give it the send-off it deserves, Mercedes has equipped its flagship car with every last one of its toys. The full list of amenities is available on the listing page.
14. 2017 Mercedes-Maybach S650 Cabriolet: one of two in this design
Approx. $484,748 in Nurtingen, Germany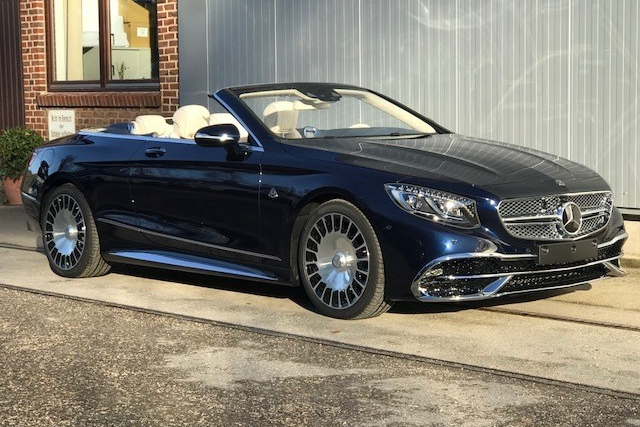 For this Maybach, everything is about design. Only seventeen S650 vehicles were produced in the limited metallic Cavansite Blue color. Just two of them (including the car for sale) were released with Nappa Porcelain upholstery and Yacht Blue stitching.
13. 2016 Mercedes-Maybach S600 Pullman: the ultimate chauffeur-driven limousine
Approx. $552,800 in Pleidelsheim, Germany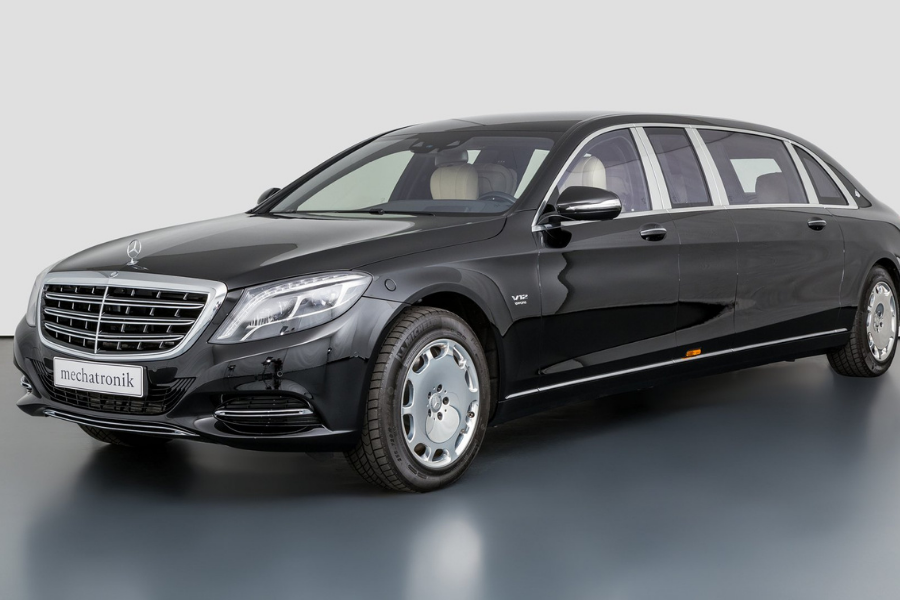 Mercedes-Maybach always has stood for the ultimate in exclusivity and individuality, and the Pullman is its absolute top-of-the-range model. The 6.5-meter (21.3-foot) vehicle features vis-à-vis seating behind the partition screen and provides space for a generously sized and tastefully appointed club lounge in the rear. The exterior is completed with the traditional Mercedes-Maybach 20-inch wheel in 10-hole design.
12. 1953 Mercedes-Benz 300 S Cabriolet: one of the most expensive and elegant cars of its era
Approx. $600,079 in Hamburg, Germany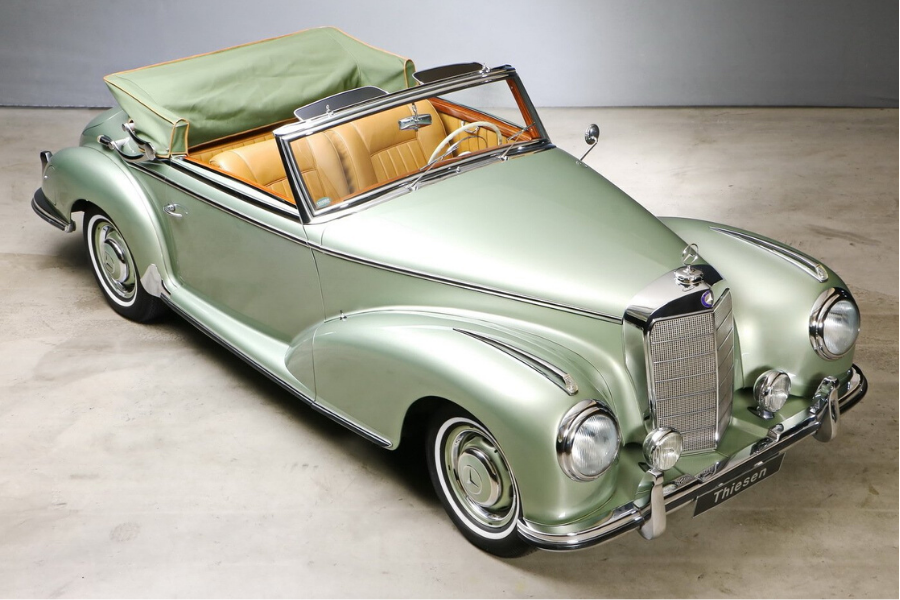 The Mercedes-Benz 300 S, also known as W188, is a two-door, hand-built, luxury sports tourer produced from 1951-1958. Unveiled at the Paris Salon in October 1951, it was one of the brand's most expensive and elegant models at the time–and became one of the most luxurious cars of its era. Today's seller spotted (and bought) this beautiful green 300 S Cabriolet from one of the most famous automotive collections in the world located in San Francisco.
11. 2014 Mercedes-Benz SLS AMG: the successor of two iconic Mercedes models
Approx. $653,422 in Dubai, UAE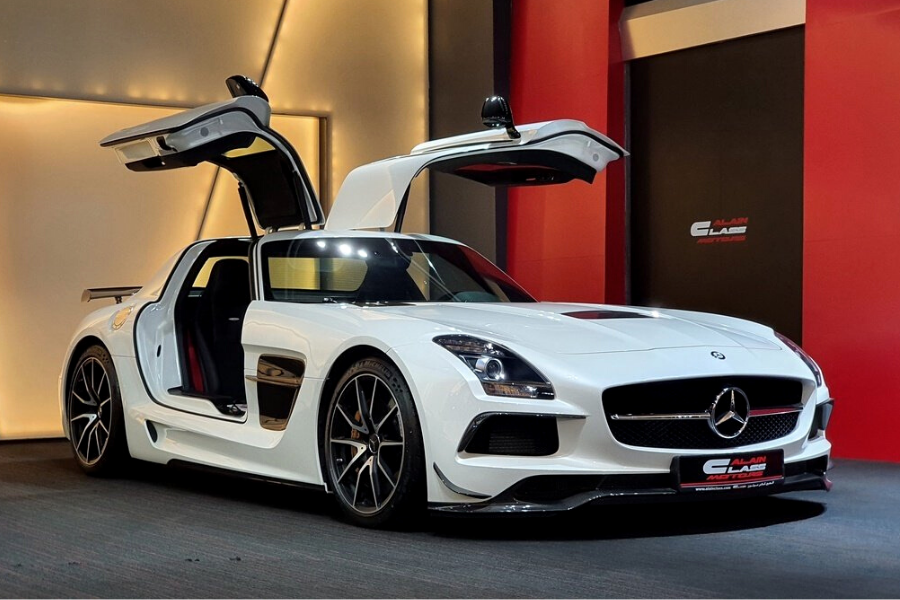 The SLS AMG is a limited production grand tourer developed by the Mercedes-AMG division with the assistance of British racing driver David Coulthard. The front mid-engine, 2-seater sports car is a successor to the Mercedes-Benz SLR McLaren and a "spiritual successor" to the legendary Mercedes-Benz 300 SL Gullwing. For those who wonder about the (sometimes confusing) abbreviations Mercedes uses to name its cars, SLS stands for "Super Leicht Sport," or "Super Light Sport."
10. 2019 Armored Mercedes-Benz G500 Brabus Invicto Mission
$730,000 in Bottrop, Germany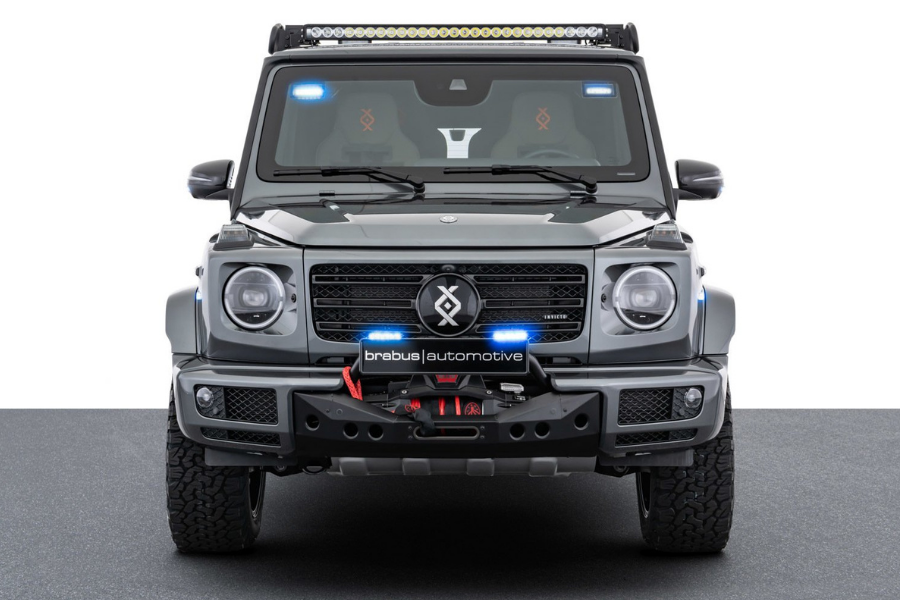 The first G-class and first Brabus in our selection, the Invicto is a VR6 plus ERV certified car with blast protection. This high-tech armoring concept was produced by Brabus as an OEM (Original Equipment Manufacturer) product. Of course, the car not only provides reliable protection but also fulfills the highest demands of everyday use: from the comfort level to driving dynamics, active and passive safety, and enduring quality.
9. 1970 Mercedes-Benz 280 SE convertible restored by Brabus
$749,000 in Bottrop, Germany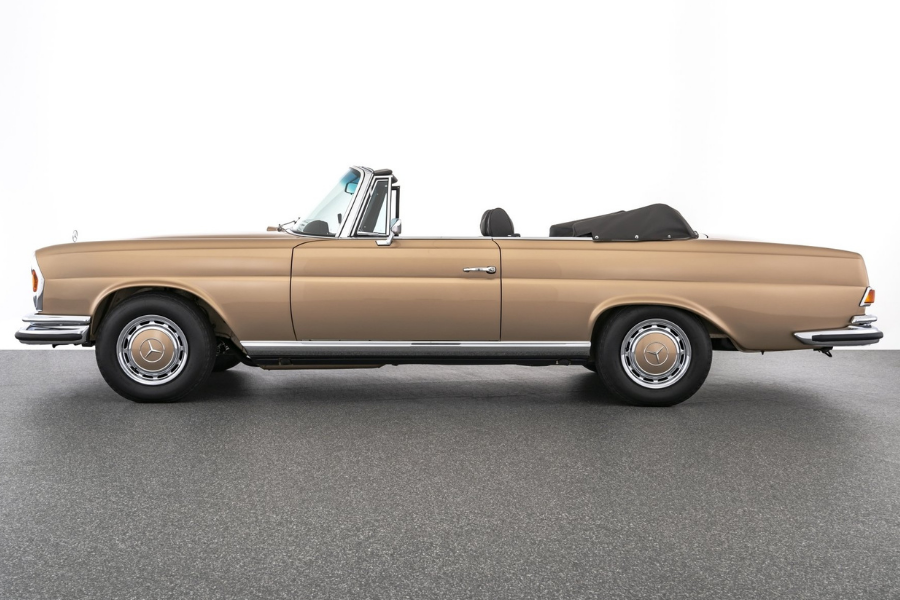 In September 1969, the 280 SE 3.5 Cabriolet made its debut as the most powerful version of the W111 with a completely newly developed 3.5-liter V8 engine. With only 1,232 units built, the top model is extremely rare and is one of the most sought-after classic cars of its time. The automobile was restored to Brabus Classic 6-star quality to recapture the exclusive driving experience precisely as it existed in 1969.
8. 1972 Mercedes-Benz 600: 6-door Pullman a.k.a. the "Grand Mercedes"
Approx. $785,600 in Pleidelsheim, Germany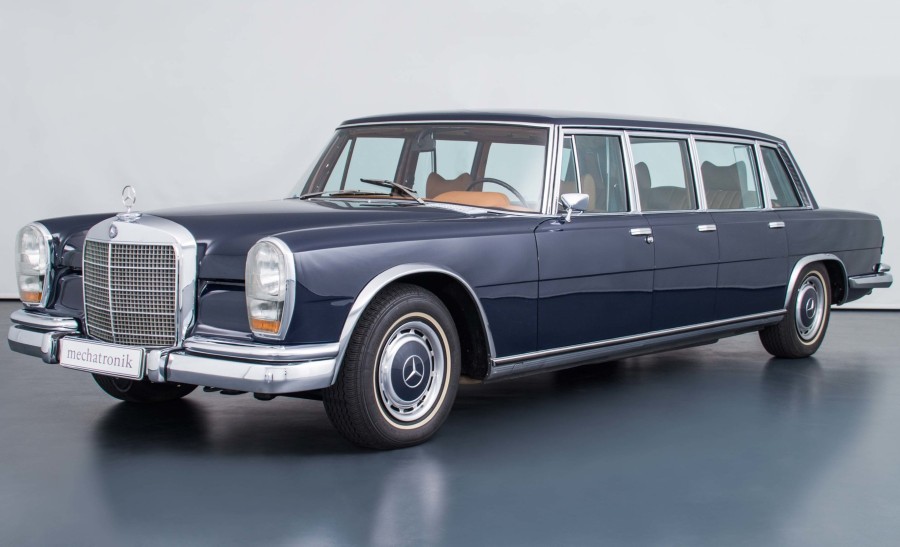 The "Grand Mercedes" was essential to continuing Mercedes-Benz's reputation for exceptional craftsmanship. Built between 1964 and 1981, only 124 units of 6-door Pullman limousine versions were produced.
The Mercedes 600 was very well received by the public; the limousine included the most advanced technology of its time, from air suspension and comfort hydraulics to electrically controlled heating and air conditioning. It soon became apparent that this model could deliver little revenue because of its high production costs, but Daimler-Benz continued producing the Mercedes 600 for image reasons.
7. 2014 Mercedes-Benz G 63 6×6 AMG Brabus 700 for G-Class connoisseurs
$734,821 in Dubai, UAE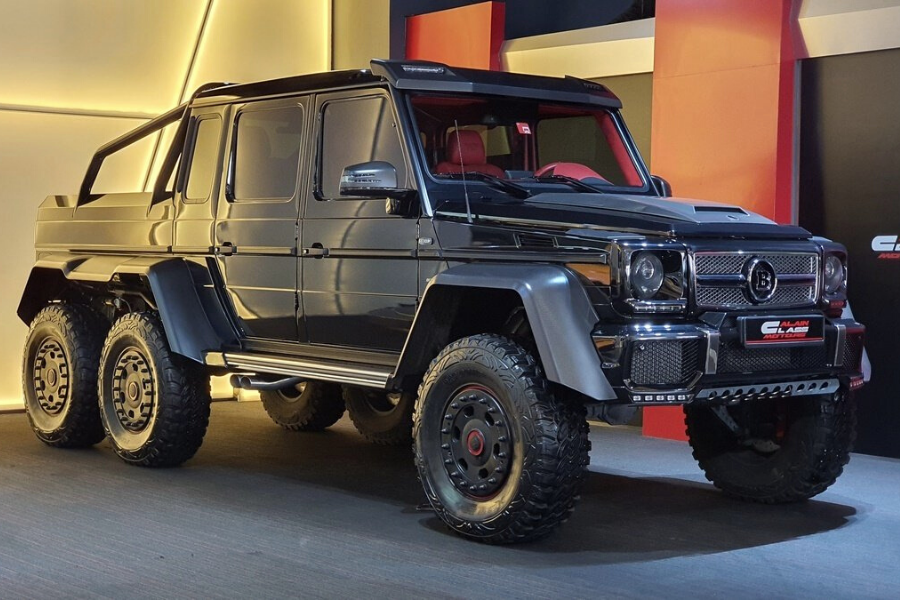 Media called the Brabus 700 which was based on the G63 6×6 AMG "the coolest Mercedes G-class on the planet" and "the G63 with a steroid injection." This Brabus bruiser is a seriously capable off-roader thanks to multiple suspension upgrades, 6 wheels, and 400 hp under the hood.
6. 2018 Mercedes-Benz G 650 Maybach Landaulet: the hybrid of an off-road car and a high-class limousine
$1,148,184 in Pleidelsheim, Germany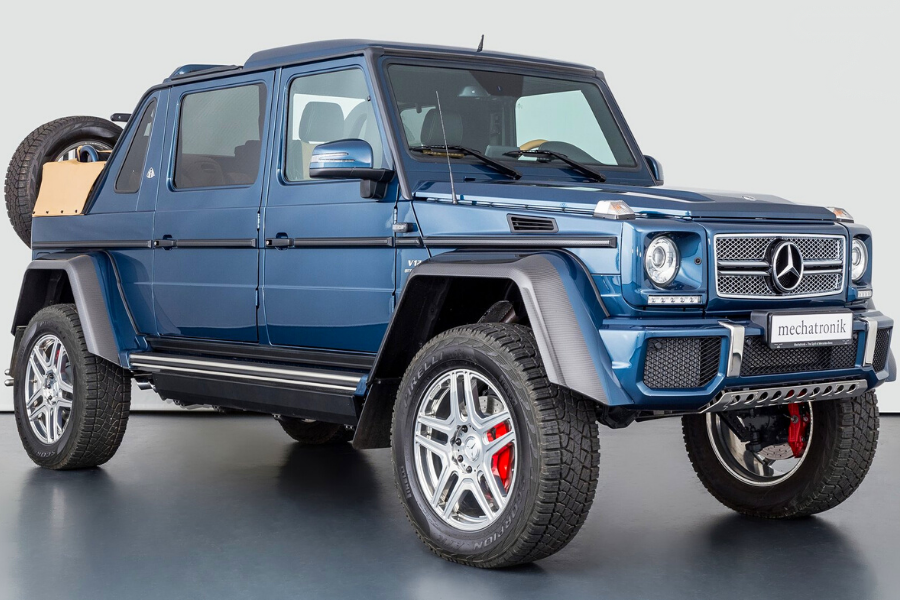 After the Mercedes-Maybach S-Class and the S650 Cabriolet, the open-top G-Class is the first off-roader from the Mercedes-Maybach sub-brand and was limited to 99 units. The new G 650 Landaulet brought an off-road classic to a new level of luxury, combining an all-terrain vehicle with the best features of a luxurious, chauffeured saloon. Rear passengers can revel in maximum comfort; at the push of a button, a folding top can be electronically opened, while the glass partition separating the driver's section can be closed and even changed from transparent to opaque.
5. 2020 armored Mercedes-Benz G 63 AMG with an extended wheelbase
$1,184,443 in Bremen, Germany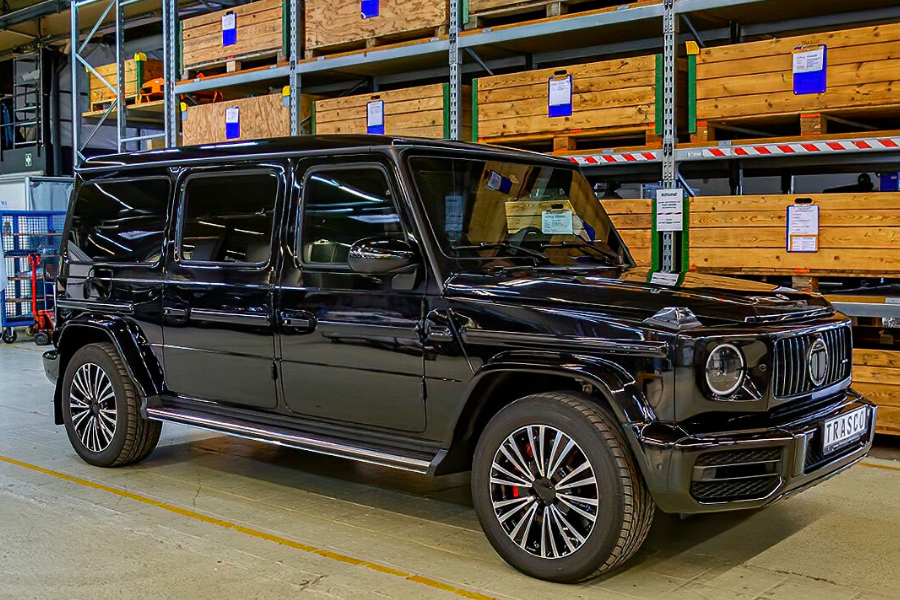 Another armored Mercedes in our selection was built by Trasco, a German-based manufacturer of commercial armored vehicles. This car with level VR7 of protection extends by 50 cm (approx. 20 inches) to allow for an enlarged, square, rear door and equipment such as a 27″ iMac controlled via iPhone, a bar compartment, and work tables. Additional safety features include a fire extinguisher and oxygen supply systems.
4. 2009 Mercedes-Benz SLR McLaren Roadster 722 S: a crazy sports roadster in a rare color
$1,269,046 in Dubai, UAE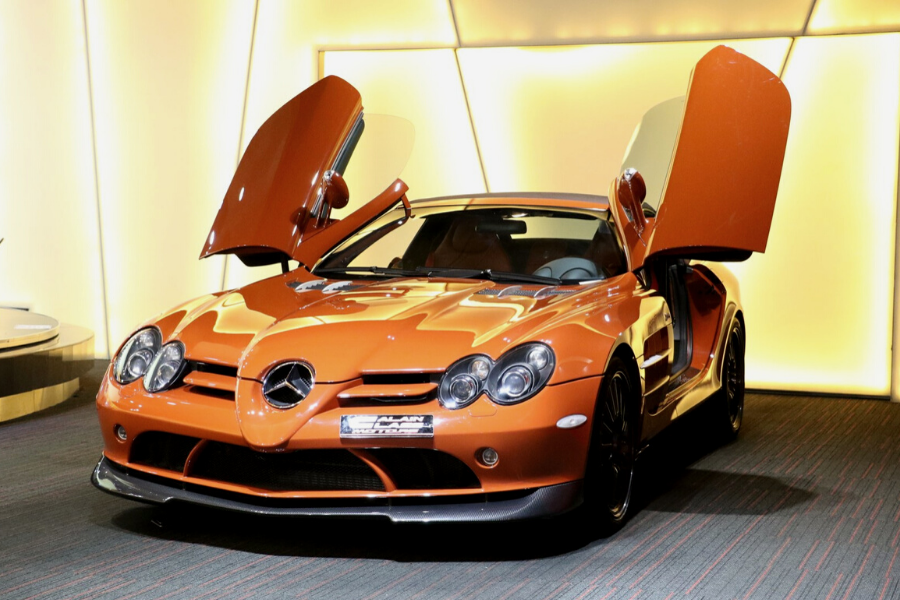 One of the coolest Mercedes sports cars, "722" refers to the victory of Stirling Moss and his co-driver Denis Jenkinson in a Mercedes-Benz 300 SLR with the number 722 (indicating a start time of 7:22 a.m.) at the Mille Miglia in 1955. The car features a hand-built, 5.4-liter V8 engine and has a top speed of 334 km/h (208 mph). The roadster version is limited to 150 units, and we are positive that few were released with extreme, orange paintwork.
3. 2014 Mercedes-Benz C 63 AMG with racing history
$1,302,887 in Pleidelsheim, Germany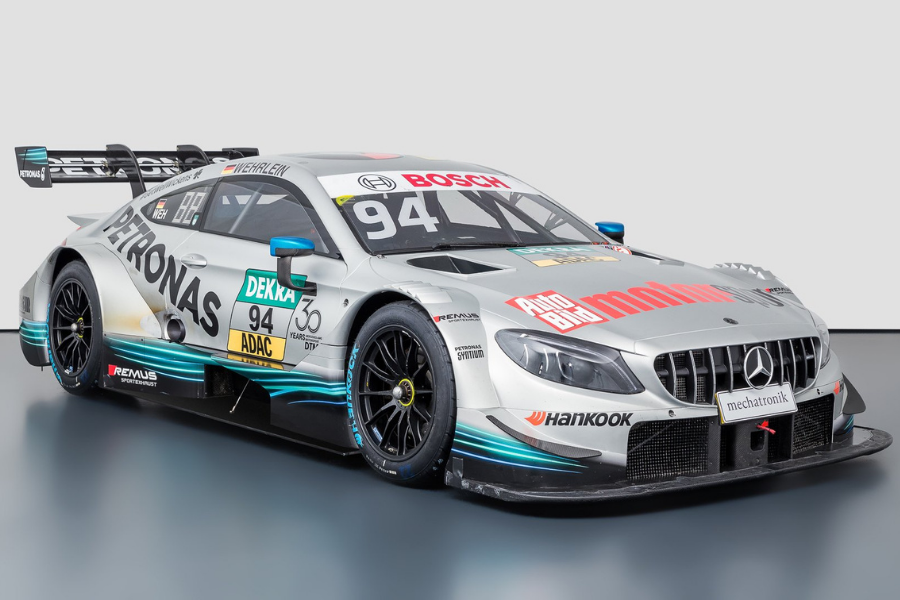 A unique opportunity to add a true piece of Mercedes-AMG Motorsport history to your collection for use at select events. This vehicle with the number RS15-012 took part in the 2015-2017 DTM seasons and was driven by former Formula One pilot Pascal Wehrlein, who enjoyed multiple victories in Nürburg, Norisring, Hockenheim, Valencia, and Moscow.
2. 1957 Mercedes-Benz SL 300: one of the most sought-after classic collectibles
$2,054,525 in Marbella, Spain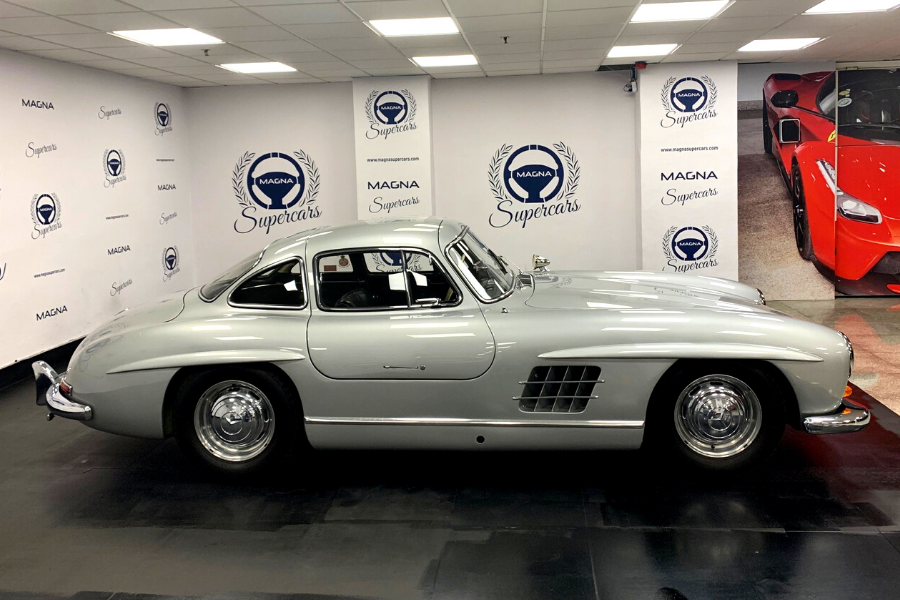 The 300 SL is a two-seat sports car based on Mercedes 1952 racer. Capable of reaching a top speed of 263 km/h (163 mph), it was the fastest production car of its time. Now the SL 300 is one of the most sought-after collectible Mercedes models with a record price of 3,143,440 Euros for its roadster version which sold in 2018 at Artcurial Le Mans classic auction.
1. 2009 Mercedes-Benz SLR McLaren Stirling Moss: a high-class car for sportsmen, collectors, and enthusiasts
$3,021,538 in Pleidelsheim, Germany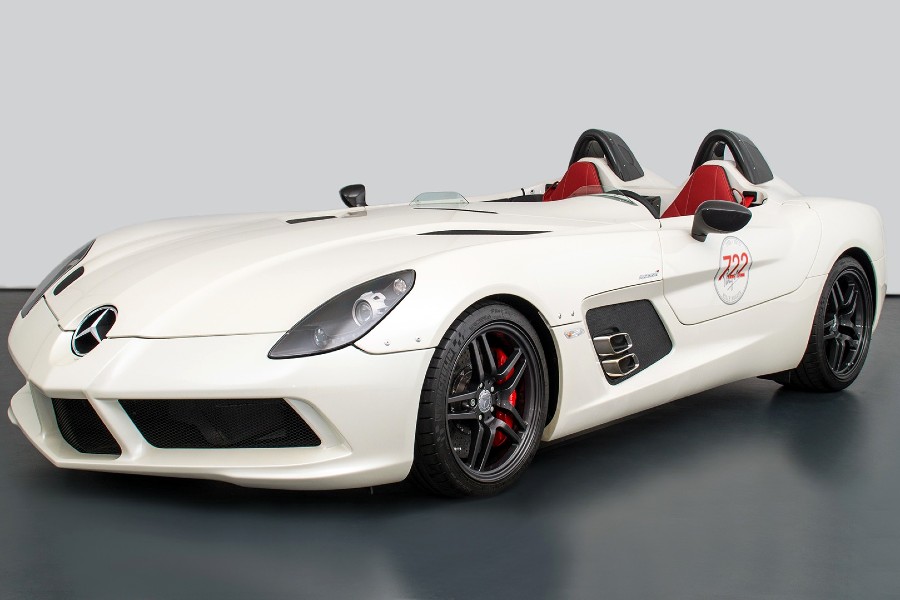 Technically speaking, the SLR Stirling Moss inherited the best genes of the SLR family and consequently offers a unique driving experience for all of the senses. What's more, the car combines sophisticated technology with spectacular design. It features a rare Mystic White paint used for only four vehicles (out of the 75 produced); and on just two of them (including the car for sale) the paintwork is merged with visible carbon fiber. This rare Mercedes is destined to become a charismatic figurehead of top-class car collections.