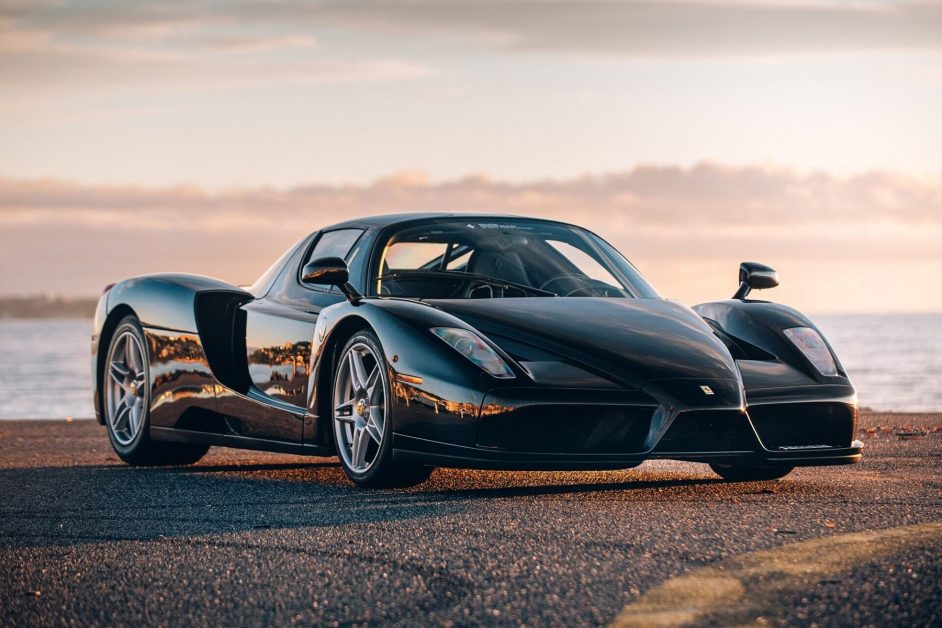 Ferrari Enzo put up for auction at RM Sotheby's Paris, estimated price €3.8 – 4.2 million
Early 2023 is a rather busy period in the collector's car world. The new season starts with two major auctions where buyers are able to purchase a host of rare and desirable machines, ranging from the gorgeous Ferrari Enzo in black to a single bespoke-engineered version of the Bugatti Chiron Profilee.
Yet that is not all; besides the carefully chosen lineup of cars, those interested in automotive history will be able to acquire a significant number of unique "automobilia" objects.
Items like original Ferrari tool kits, paintings, rare books, documents and photo albums, and even an authentic Michael Schumacher racing helmet will be offered to the highest bidder.
All of this and much more buyers could find at Bonham's "Les Grandes Marques du Monde à Paris" and RM Sotheby's auctions which will be held in Paris on the 1st and 2nd of February 2023.
Here is our selection of the most exciting machines offered in those two events.
1993 Porsche 964 Turbo S "Lichtbau"
Auctioneer: Bonhams
Location: Paris, France
Price estimate: €1-1.2 million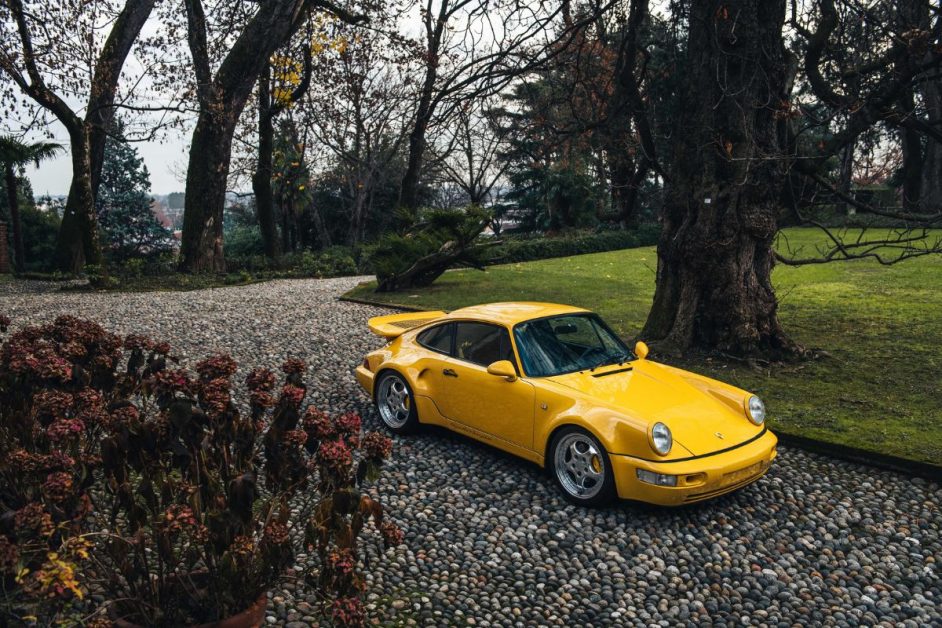 Image: Bonhams
The Porsche brand dominates the car selection of the Bonham's auction, and amongst dozens of cars offered, the mighty yellow 964 holds the top spot. It is not just a highly-desirable Turbo S model with 385 hp on tap from its 3.3-liter turbocharged flat-six engine. It is also one of only 86 lightweight models made. The "Lichtbau" version was a rare factory option that managed to shave almost 200 kilograms (400 lbs.) from the standard Turbo S model. Considering that the 964 Turbo was already a very fast and dynamic 911, the 964 "Lichtbau" was a indisputable beast. However, it was also quite more expensive than the standard model and much more dangerous to drive, which is why only 86 were made. Here is a rare chance to own one of those monsters from Zuffenhousen.
2016 Zagato Mostro Coupé
Auctioneer: Bonhams
Location: Paris, France
Price estimate: €1,2 – €1,8 million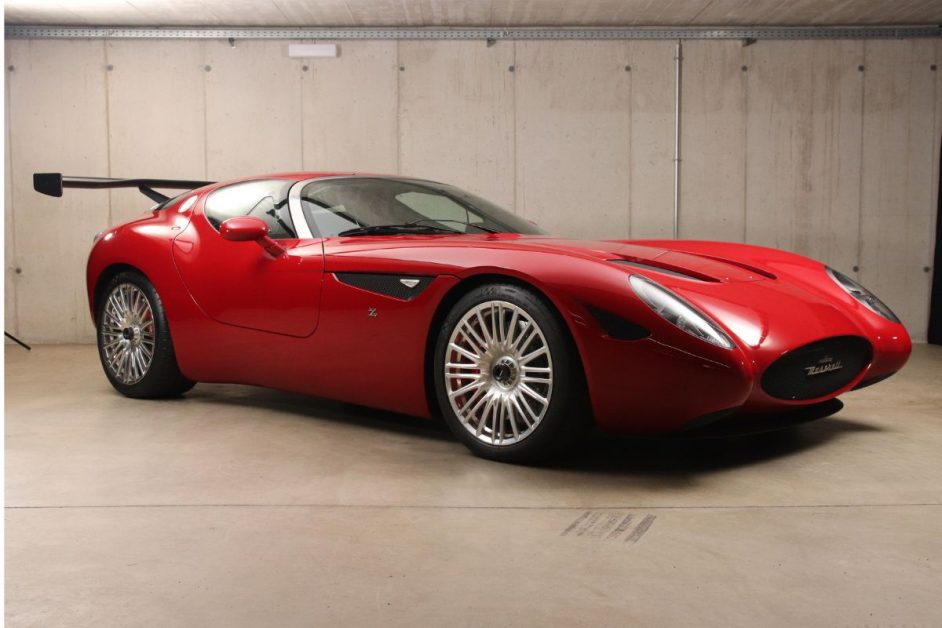 Image: Bonhams
Over the course of an illustrious career spanning 11 decades, the famous Italian coachbuilder Carrozzeria Zagato has become the 'go-to' styling house for manufacturers intent of stealing the show at the most prestigious international automotive salons, producing a succession of breathtaking prototypes, concept cars and limited-edition models for the likes of Alfa Romeo, Aston Martin, Ferrari, Maserati and Lamborghini.
One of the company's hyper-exclusive creations is the Mostro, which was unveiled to a suitably awe-struck audience at the prestigious Concorso d'Eleganza Villa d'Este in 2015. One of only five units produced, the car has been made primarily for track but also can be used on the road. The chassis is of carbon fibre 'MonoCell' construction, supplemented by a mid-structure of steel tubes forming the cockpit and a sub-frame supporting the fuel tank, exhaust system, rear suspension and gearbox. Made in Italy, the bodywork is entirely carbon fibre.
1988 Ferrari F40
Auctioneer: Bonhams
Location: Paris, France
Price estimate: €2.2-2.7 million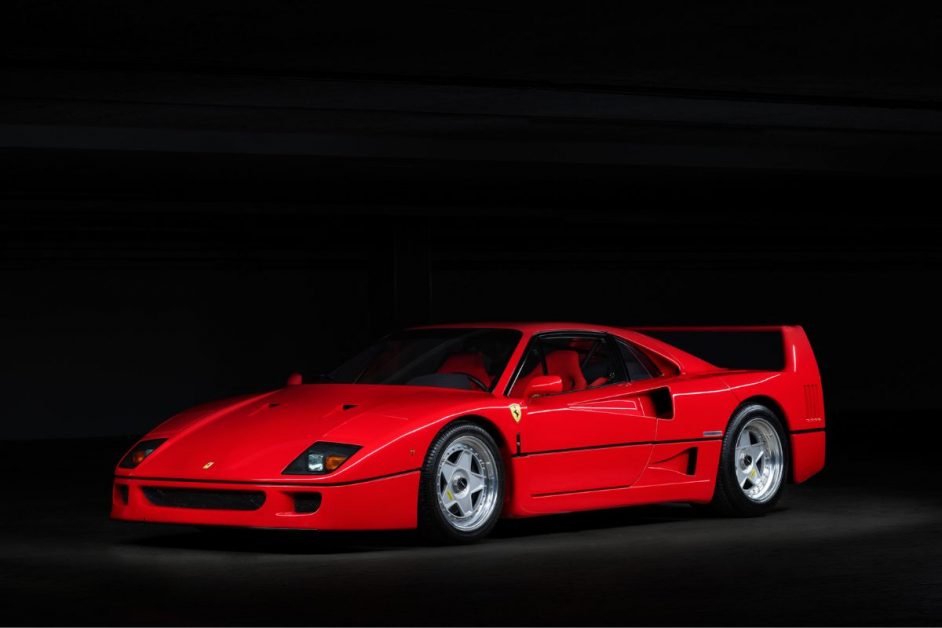 Image: Bonhams
The iconic Ferrari F40 is one of the most beloved Ferrari models and a true legend of the supercar genre. Introduced in 1988, this twin-turbo V8 monster unleashed almost Formula One performance on the street and became an instant classic. Even today, 35 years after it was unveiled, the F40 still provides enormous excitement to anybody who sits behind its steering wheel. This particular example is one of the first 50 cars, a non-catalyst, non-adjustable example with matching numbers and low miles. It is also a pre-series model and the purest of the breed, which is very sought-after by Ferrari aficionados.
1978 Lamborghini Countach LP400 S By Bertone
Auctioneer: RM Sotheby's
Location: Paris, France
Price estimate: €800,000 – 1 million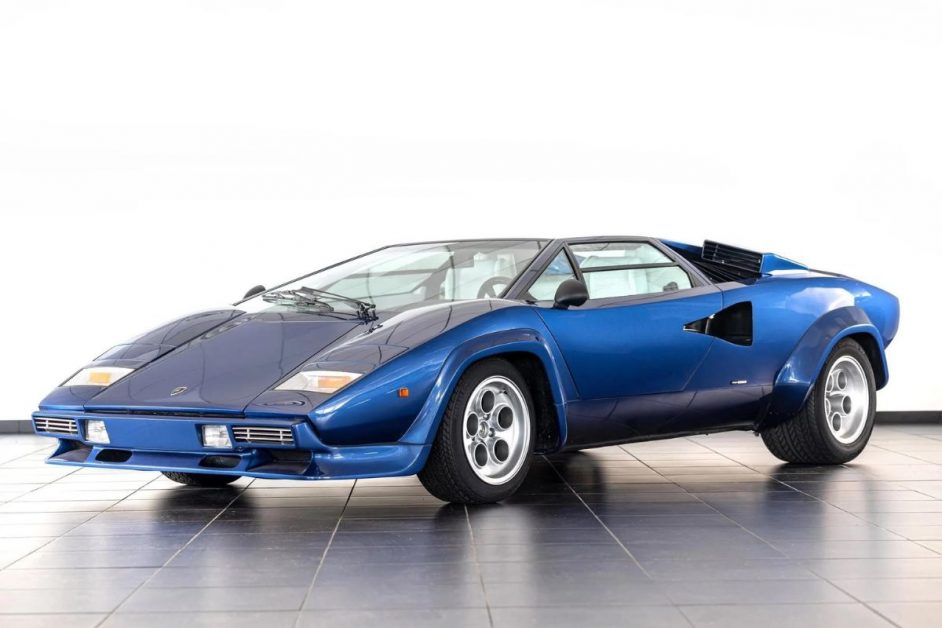 Image: RM Sotheby's
The car is the 14th of only 50 LP S Series I produced, and is believed to be the only finished in Blu Notte Metallizato. Subject to a full nut-and-bolt restoration overseen by Lamborghini test driver Valentino Balboni, this Countach retains its matching-numbers chassis and engine.
Just like the Miura, the Countach was improved over time, and while the clean lines and purity of design of the 'Periscopio' will always hold great appeal to collectors, the LP400 S added a welcome injection of aggression on its debut in 1978. Hitting the road four years after the LP400, the revised model featured even wider Pirelli rubber housed behind blistered wheel arches, with new suspension geometry to complement the more aggressive stance.
Of the 237 LP400 S built, the earliest Series I variants with Campagnolo Bravo "teledial" wheels are the most collectable. Chassis 1121028 is the 14th of this sequence to be built, and was completed on 26 October 1978 in the striking colour combination of Blu Notte Metallizzato over a Bianco interior. It is also one of the very few early cars equipped with the iconic SW dashboard gauges, carried over from the LP400 'Periscopio'.
2022 Bugatti Chiron Profilee
Auctioneer: RM Sotheby's
Location: Paris, France
Price estimate: €4.2 – 5.5 million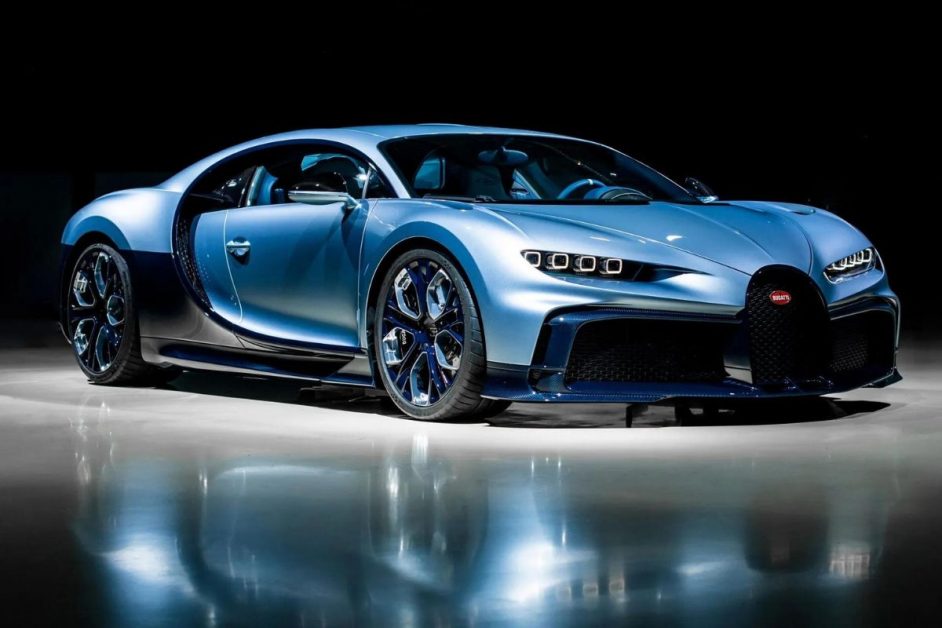 Image: RM Sotheby's
When Bugatti announced the Chiron Profilee, all cars were sold in a matter of days. A close relative to extreme Pur Sport but with smoother details and a unique design, Chiron Profilee is near impossible to get now if you aren't one of the original 500 owners. However, this year, Bugatti will offer a special chance to the highest bidder to purchase one factory-owned example. The W16 hypercar with 1,500 hp on tap is one of the fastest and most powerful machines you can own without needing a pilot's license. That being said, it is quite possible that the bidding may go significantly over the original estimate.
1969 Iso Grifo 7-Litri Series I By Bertone
Auctioneer: RM Sotheby's
Location: Paris, France
Price estimate: €480,000 – 580,000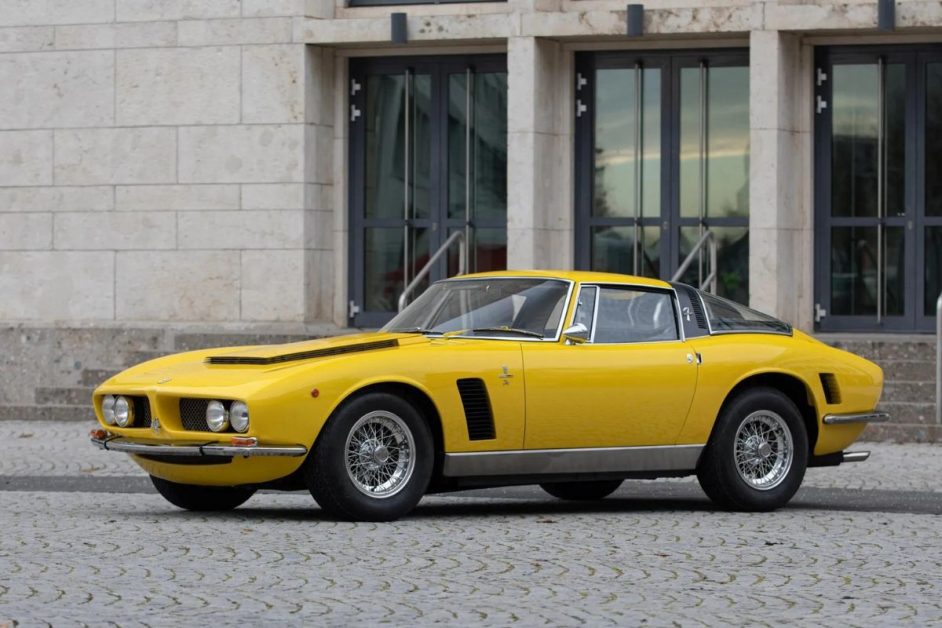 Image: RM Sotheby's
The Iso is a forgotten Italian sports car brand that stunned the world during the 60s and early 70s with its lineup of beautiful and exceptionally powerful machines. During that period, Iso models were formidable competitors to Ferrari and Maserati. Interestingly, this brand used American V8 engines but contracted Bertone and other famous Italian coachbuilding houses to provide the bodies and assembly. One of the most notable models was Iso Grifo, which will be offered in Paris in its most sought-after version – the 7 Litre. With a massive Chevrolet's 7-liter V8 engine with 435 hp under the hood, the 1968 Iso Grifo could top 300 km/h (186 mph), which was an outstanding speed for the late '60s and still demands respect.
2003 Ferrari Enzo
Auctioneer: RM Sotheby's
Location: Paris, France
Price estimate: €3.8 – 4.2 million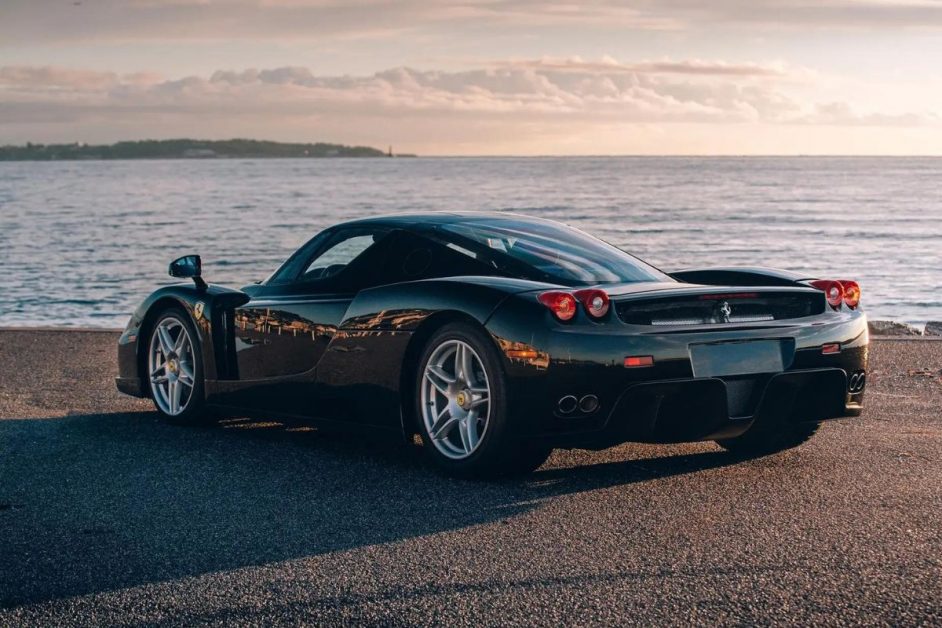 Image: RM Sotheby's
Successor to F40 and F50, the Ferrari Enzo bravely took the concept of Ferrari's hypercar to the new millennium with advanced tech, a Formula One-inspired V12 engine, and a design that was closer to a fighter jet than the sports car. With production limited to only 400 examples, it was snapped by the collectors as soon as the ordering books were open. The 6.0-liter, naturally-aspirated V12 produces a heavenly noise of 651 hp sprinting to the rev limiter. With its unusual doors, wedge design, and insane performance, the Enzo is already a legendary machine that justifies its price and puts it firmly on our list.
1964 Porsche 904 GTS
Auctioneer: RM Sotheby's
Location: Paris, France
Price estimate: €2 – 2.2 million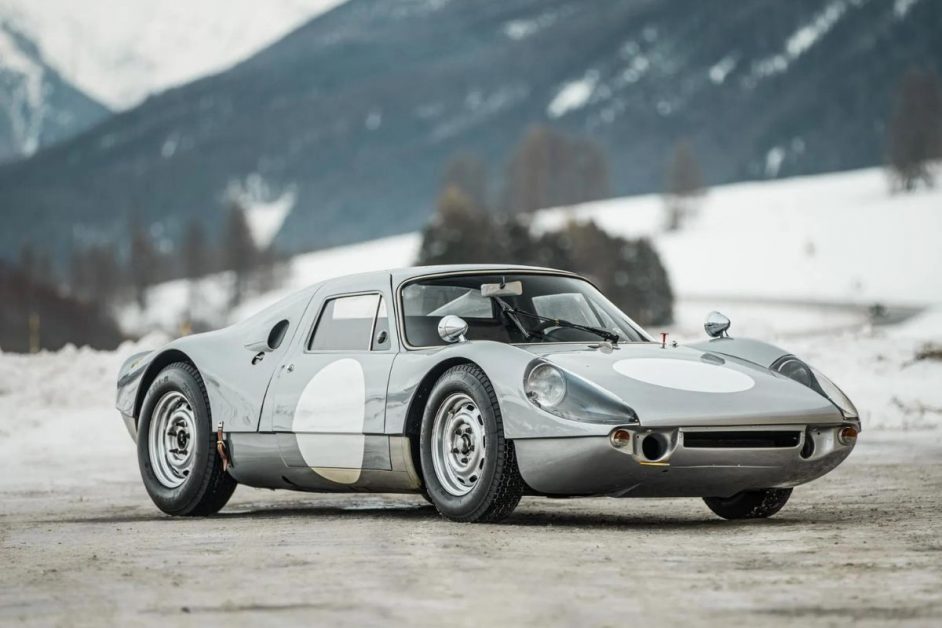 Image: RM Sotheby's
Although the rare 911s are often the highlight of auctions, true Porsche connoisseurs always look for other models which are equally crucial for the company's history. In Paris, the Porsche 904 GTS will be offered, and it is one of the most instrumental models that created the racing legend. The 904 GTS was a road-going race car with ladder chassis and (for the time) a very advanced fiberglass body. It was a strictly two-seater coupe with an engine in the back, low weight, and low silhouette, and it was designed to be raced. It was victorious at Nurburgring and Le Mans and paved the way for the 908 and, ultimately, for the 917 race cars. Due to its lightweight construction, this tiny race machine is fascinating to drive and eligible for all prestigious classic car events.