6

Glashütte Original for sale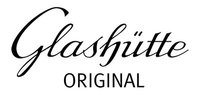 What makes a Glashütte special?
Like its town neighbor A. Lange & Söhne, Glashütte Original is one of those German companies who really give high-end Swiss brands a run for their money. Excquisite design with in-house movements at fairly competitive pricing spells success, but there's more to Glashütte than just that. The core philosophy of the company are the German values of reliability, precision and quality. Without naming any names, certain Swiss brands have a tendency to overhype both their origin as well as history. Glashütte, while having a rich watchmaking tradition, are fully aware that simply being German is not going to cut it in the luxury watch business, instead relying on their excellent reputation as one of the premier companies around.

Who wears a Glashütte?
People can go on and on about Patek Philippe as the number one brand in watches, period. While Glashütte does not necessarily play in the same league as PP, there's just so much more character their watches. A GO does go well with a suit, but not in that boring clean-dress-watch-on-a-calf-strap way that some companies seem to adhere to. Few watchmakers have as much spark as Glashütte.

Exclusivity & Rarity
The usage of in-house movements, combined with small production numbers and a soft spot for limited editions have made Glashütte a fan favorite. Limited pieces dedicated to watchmakers Julius Assmann and Alfred Helwig and the use of fine Meissen porcelain dials are some of the ingredients in making GO are real collector's gem
Don't miss any great listings on
...and get notified of new listings within 24h!