0

Omega for sale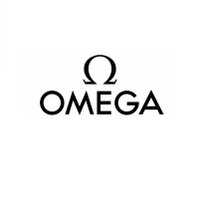 What makes an Omega special?
Placing second behind possibly only Rolex, Omega is one of the most infamous makers of fine Swiss watches. Trying to quickly sum up the achivements and famous models of Omega in a paragraph is almost silly, since it's basically like trying to come up with as many European countries as possible that you can name. Even a person with the slightest interest in watches, or not, is well-familiar with your Seamasters, Speedmasters, Constellations and De Villes, and Omega is without a doubt one of the strongest luxury brands around.


Who wears an Omega?
Remember that cringe-worthy "ka-ching!" moment in 2006's Casino Royale? Yeah, we thought so. While Omega's sponsorship of the James Bond franchise is one of the most successful PR investments any watch company has made (every other timepiece you see on people's wrists is the blue Seamaster these days), the clientèle of the company is something to behold - and not just Buzz Aldrin! Buy an Omega and rest assured that you are in safe hands, with a lot of watch for your money.


Exclusivity & Rarity:
With its owner the Swatch group pushing Omega into high-end territory as of a few years ago (Longines taking its place in the conglomerate hierarchy) with the introduction of the co-axial escapement movements, Omega is shaping up to finally become the competitor to Rolex that it always has aspired to be. The so-called Omegamania auctions, hosted by Antiquorum, continue to drive up the prices of select vintage models, sealing Omega's status as one of the most exclusive brands around.
There are no listings matching your criteria in Watch category.
Please try to search in a different category: