5

Blancpain for sale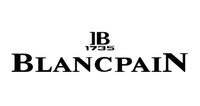 What makes a Blancpain special?
Blancpain is one of those watches that you don't see everyday, yet enjoys a massive following with a reputation to match. Let's imagine a scenario where one is looking to acquire a legendary dive watch that changed the way we think of watches. The common choice would be the Rolex Submariner. A Sub is a safe, but ultimately a rather boring choice. A much more inspired one would be the world's first modern diver's watch – the BP Fifty Fathoms. Built to last, BP continues to make fine mechanical pieces (never having produced a quartz watch, ever) that have made the company famous – a tradition of sturdy tool watches built for professional use (such as the FF), combined with delicate dress watches with an endless list of jaw dropping complications (such as the BP 1735).


Who wears a Blancpain?
Wearing a Blancpain, especially the legendary Fifty Fathoms, says quite a lot about the owner. Anyone can wear a Rolex, but it takes quite an interest in watches to know and appreciate a Fifty Fathoms. The watch has been widely used among naval forces world wide, and was worn by Jacques Cousteau in his ground breaking Le Monde du Silence, sending out the message that Blancpain should not be taken lightly.


Rarity & Exclusivity:
Discussing Blancpain inevitably leads to Rolex comparisons. This is fitting, as the two different companies essentially began with the same idea, but grew to maintain wildly different philosophies. While Rolex grew to become one of the most well known luxury brands around, Blancpain has a far more limited production and overall availability. Each and every single watch is made by one watchmaker, with a total annual production of not even 10,000 watches. Even if Rolex is seen as luxurious, they do in the end mass-produce their watches – over 2,000 per day! A Blancpain is the choice of a connoisseur who realizes that true style and elegance is not something that is simply paid for.


Watch
Blancpain Air Command Flyback Chronograph White Gold


Watch
Blancpain [NEW] Villeret Squelette 8 Day Power Reserve 6633-1500-55B (Retail:CHF 63'800)
Don't miss any great listings on
...and get notified of new listings within 24h!


Watch
Blancpain [NEW] L-Evolution Chronograph Flyback Rattrapante Grande Date 8886F-3603-52B


Watch
Blancpain [NEW] Villeret Carrousel Moonphase Tourbillon 6622L-3631-55B (Retail:CHF 121'000)