Hypercars are the rarest and most gorgeous beasts of the car industry. They are produced in the most limited series, and boast the highest performance and the most impressive designs. Constituting about 1% of the car market, hypercars have the highest prices, up to $4-5 million for the newest models.
We examined our data and drew up a selection of the most visited hypercar listings for 2022. Keep reading to discover the best hypercars according to our users.
10. McLaren Speedtail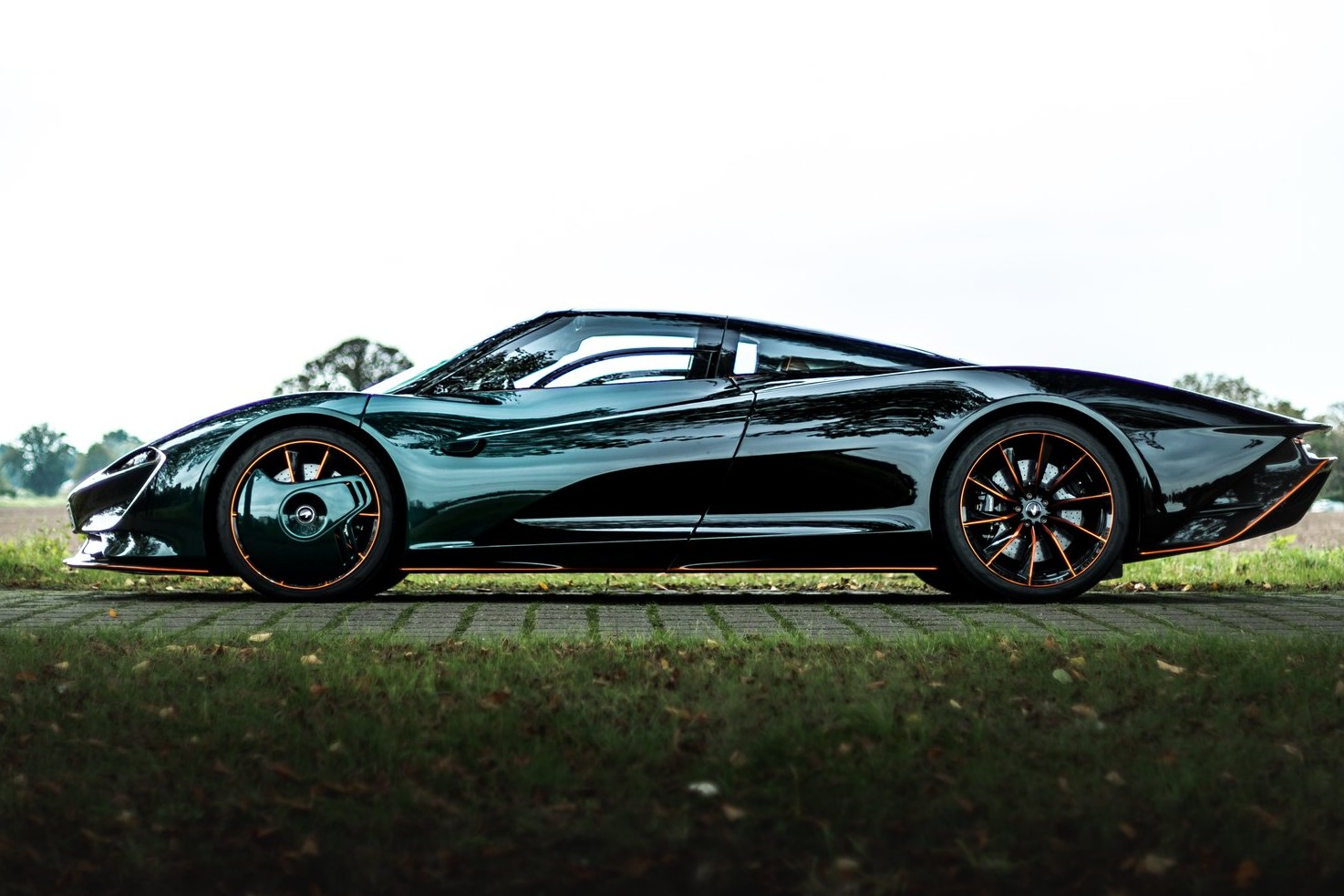 2020 McLaren Speedtail for sale in Wentorf bei Hamburg, Germany, approx. $4,830,531
The Speedtail was unveiled on October 26, 2018 and slated for release in February 2020. At the end of 2020, we've finally seen the first physical cars (i.e., not mere blueprints) listed for sale. Today, there are two vehicles labeled as "immediately available": a blue Speedtail selling in Dubai, and an edgy metallic green car for sale in Germany (pictured above).
It's no wonder that the Speedtail quickly became one of the two newest names making our top list and easily rivals the leaders of the hypercar niche, such as Koenigsegg Regera, LaFerrari, or Bugatti Chiron.
To give you a bit of the model's background, the McLaren Speedtail is the fourth addition to the McLaren Ultimate Series, after the Senna, the P1, and the F1. The car also is one of the 18 new cars or derivatives that McLaren is launching as part of its Track22 business plan.
9. Koenigsegg Jesko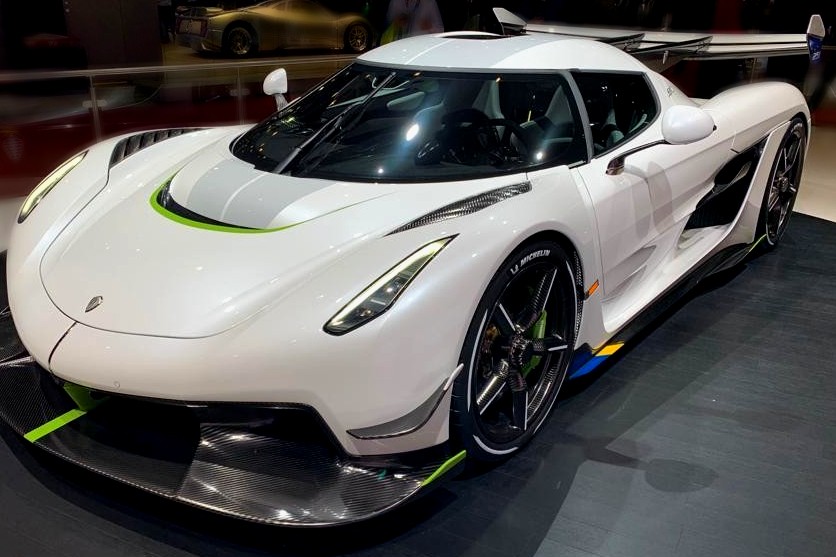 2021 Koenigsegg Jesko Absolute for sale in Beure, France, price on request
Jesko is another newcomer and one of the anticipated car releases of 2021, but it has already won the hearts (and probably captured some of the bank savings) of car enthusiasts. Currently, there are only three Koenigsegg Jesko listings (and all of them are pre-ordered build slots), but they garnered a great deal of interest from James' users.
Jesko is a truly impressive hypercar, primarily built as a high-performance track car, with a focus on high aerodynamic downforce and exceptionally precise handling. The model has combined the best attributes of its predecessors; it has the Agera's upgraded, 5-liter, twin-turbocharged V8 engine with a new 180-degree flat-plane crankshaft that saves 5 kg (11 lb) and increases the redline from 8,250 rpm to 8,500 rpm, and the Regera's active rubber mounts that reduce engine vibrations in the cabin.
Another feature borrowed from the Regera is "Autoskin" capabilities allowing for remote operation of the doors and the hood. But, with Jesko, it also is possible to hydraulically lift the front and rear axles to give additional ground clearance. And the doors have been redesigned so that they open further outward and have more ground clearance while open.
8. Ferrari Enzo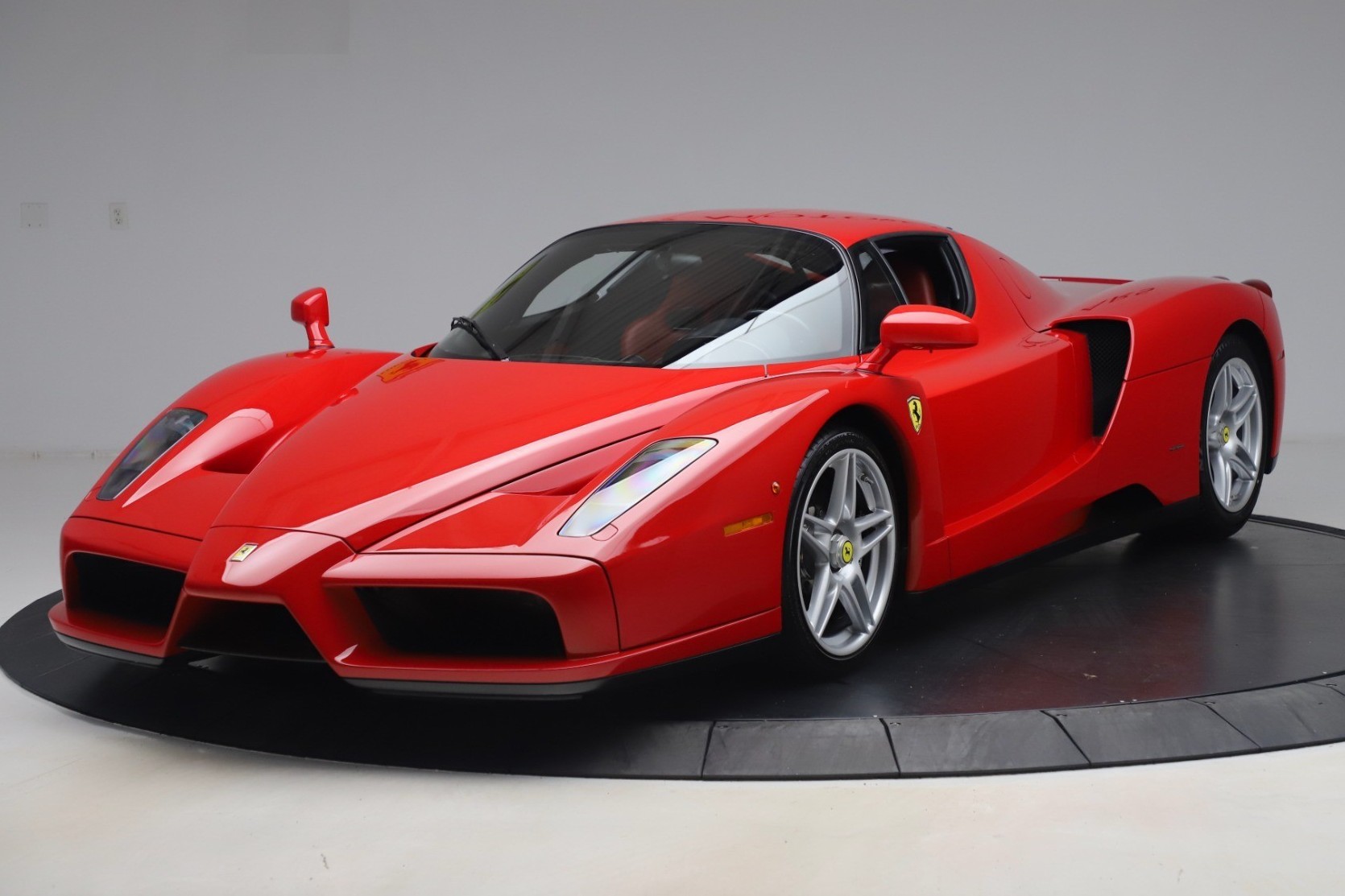 2003 Ferrari Enzo for sale in Connecticut, USA, $2,995,000
Some people believe that the world's first hypercar was the McLaren F1 produced in 1993, while others think that Bugatti Veyron opened the hypercar door in 2005. In any case, the Ferrari Enzo manufactured in 2002-2004 has everything that a car needs to be considered a hypercar.
Thanks to its rarity, impressive performance, sound, and appearance, Enzo hits the list of the world's most sought-after luxury cars–even 18 years after its production has ended.
With 1-100 km (0-60 mi.) acceleration in 3.14 seconds, and a top speed of 355 km/h (221 mph), Enzo still can compete in the supercar niche. And its iconic exterior likely has already been added to some design books; it was one of the best automotive creations of renowned industrial designer Ken Okuyama (author of two Porsches, 6 Ferraris, and a couple of Maseratis).
7. Porsche 918 Spyder with the Weissach pack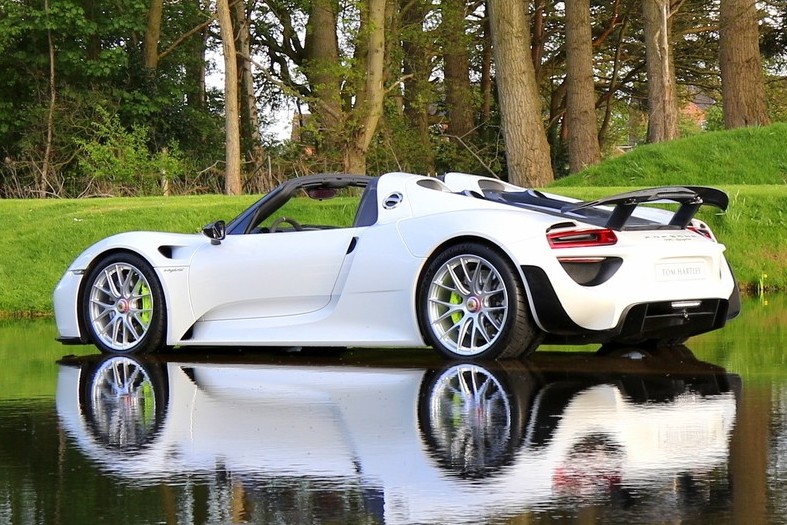 2014 Porsche 918 Spyder Weissach Package for sale in Overseal, UK.
View Listing
This Spyder with the Weissach package is the most remarkable 918; it's 41 kg (90 lb.) lighter than the standard version, and it's faster. In September 2013, a 918 fitted with the Weissach Package became the first series-production, street-legal car to break the 7-minute barrier on the Nürburgring.
The Weissach package includes magnesium alloy wheels, reduced soundproofing, and unpainted carbon on the roof, rear wing, and windscreen frame. Downforce is improved by carbon fiber aero flaps on the front arches, while drag is reduced with carbon fiber rear winglets.
6. McLaren P1 GTR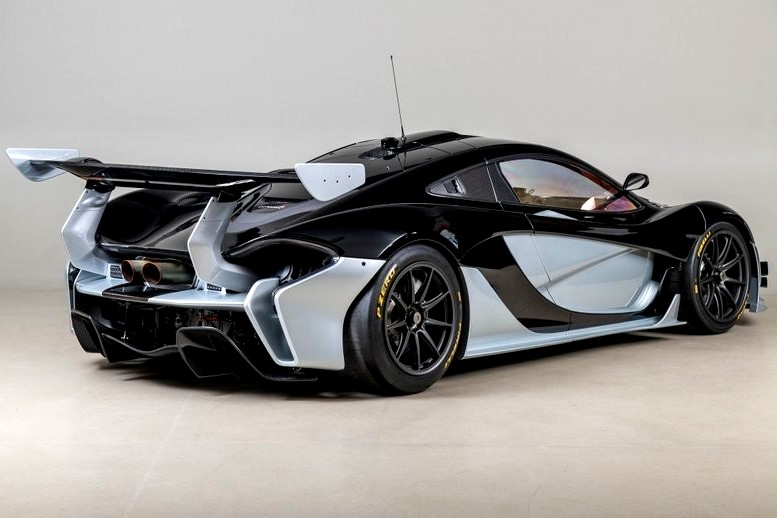 2016 McLaren P1 GTR for sale in Scotts Valley, USA, P.O.R.
View Listing
The McLaren P1 is a mid-engine, plug-in hybrid. The P1 has everything a car needs to be considered one of the top competitors of LaFerrari and the 918 Spyder; it utilizes hybrid power and Formula One technology, a carbon fiber monocoque, and a roof structure safety cage concept called MonoCage.
The parts of the McLaren P1 were reportedly inspired by a sailfish that McLaren's designer, Frank Stephenson, saw when on holiday in Miami.
After the initial run of 375 P1 cars, the company produced 58 units of the track-oriented P1 GTR, a homage to its race-winning McLaren F1 GTR. Nonetheless, this faster and twice as expensive version of the P1 can be made road-legal.
5. Koenigsegg Regera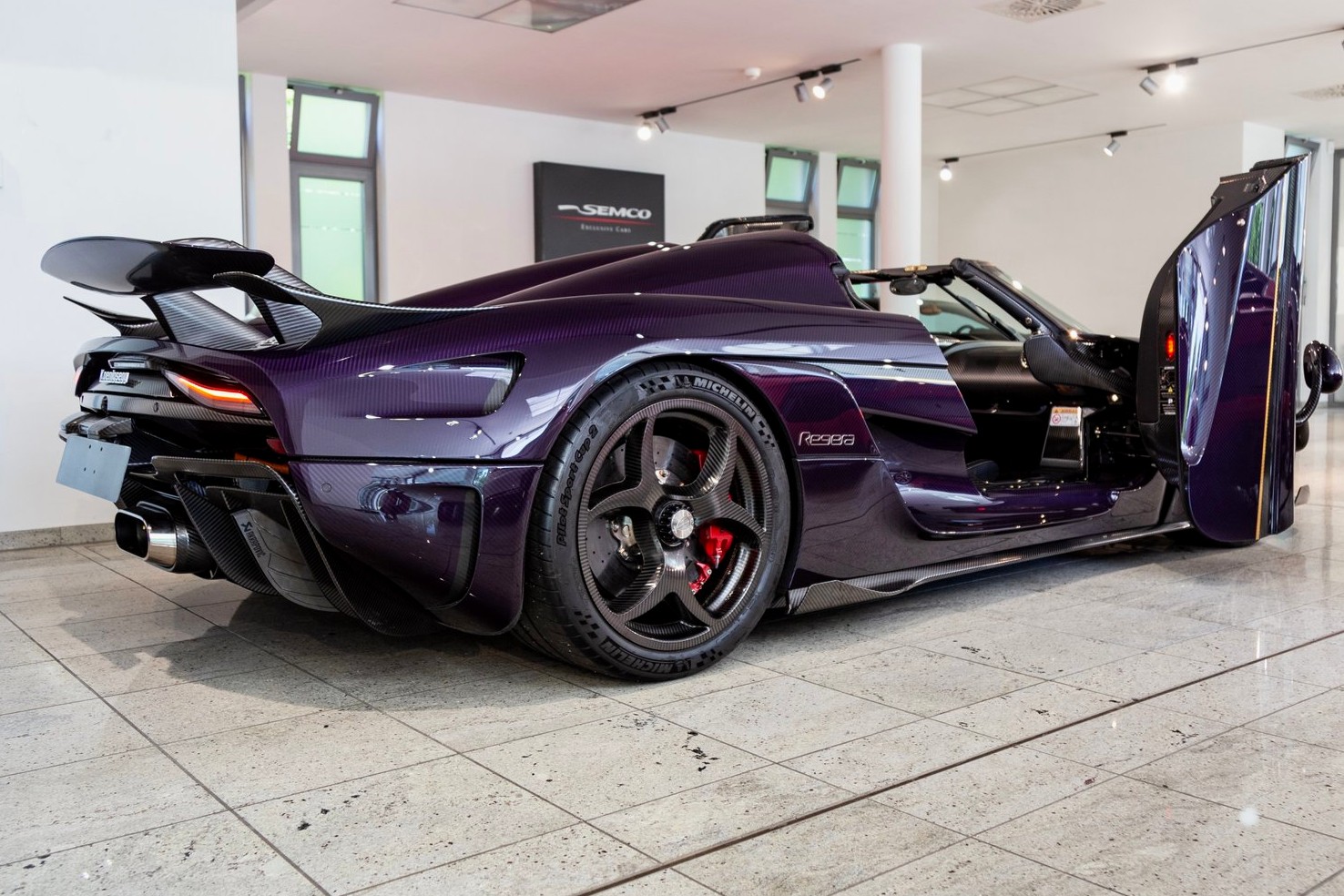 2019 Koenigsegg Regera (full carbon) for sale in Haar, Germany, P.O.R.
While we're waiting for the Gemera to take its turn in our list of the best hypercars, another Koenigsegg grand-touring hypercar, the Regera, continues to maintain car audience love.
The Regera concept was born in 2013, when Christian von Koenigsegg purchased a Tesla Model S P85+ and was impressed with the direct and intuitive experience provided by the electric car and the instantaneous response of the motors that even Formula One cars couldn't attain with their traditional internal combustion engines. With the Regera, Koenigsegg sought to combine these desirable aspects of electric powertrains with the traditional Koenigsegg experience of a lightweight, powerful sports car.
The car was unveiled in 2016; and, later, fancy upgrades came, such as a purple-tinted carbon body with gold side stripes, Tresex wheels, and an interior with gold stitching for the 2019 Regera currently listed for sale in Germany.
4. Lamborghini Centenario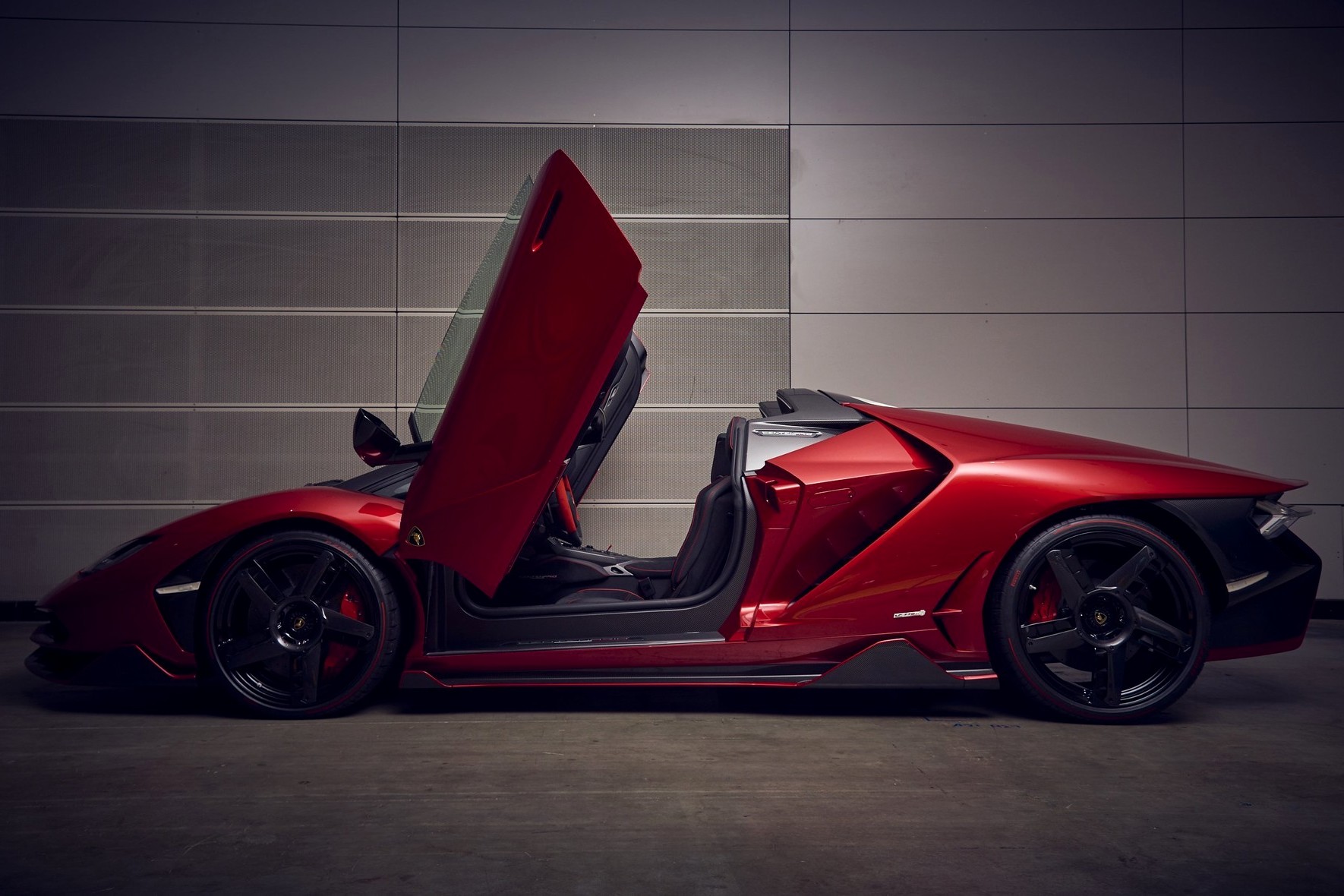 2017 Lamborghini Centenario for sale in Boblingen, Germany, P.O.R.
View Listing
Lamborghini developed the Centenario as a testbed for the development of new Lamborghini models.
The Centenario is the first Lamborghini automobile with rear wheel steering to provide added maneuverability at low speeds in a city driving environment and improved stability at high speeds. This is also the first Lamborghini with a "smart" 10-inch portrait screen which records telemetry and driving data.
While built to showcase the advancement of new technologies, the Centenario is based on the Aventador SV's admirable specs and remarkable looks aligned with performance-focused features.
Lamborghini Centenario for sale
3. Ferrari LaFerrari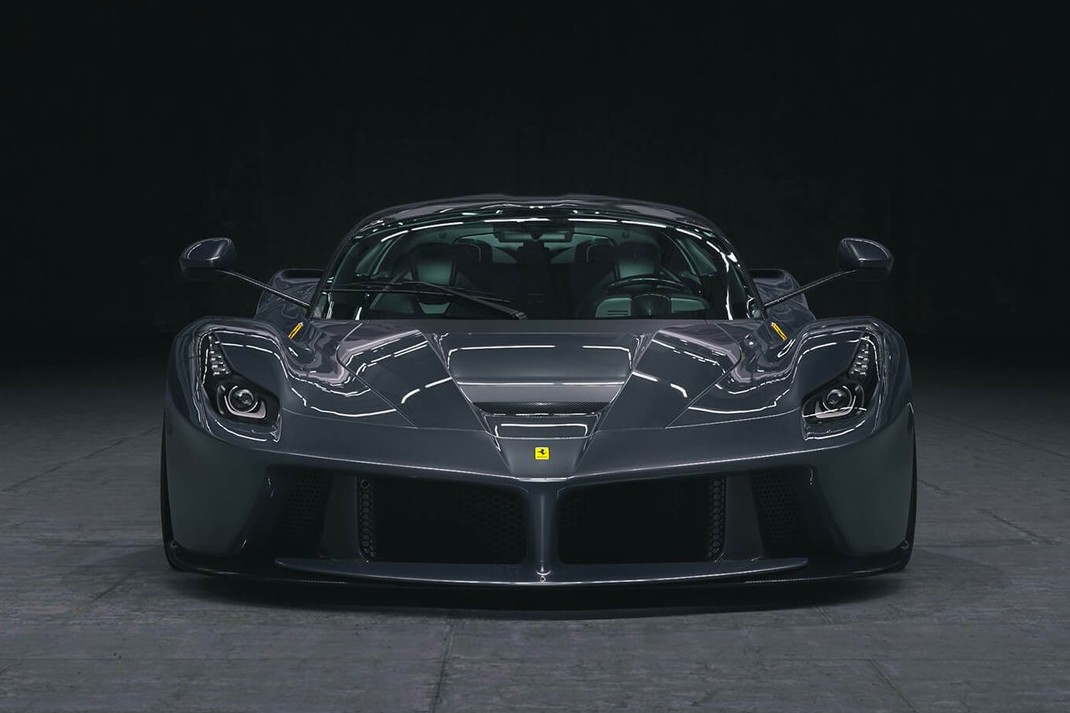 2014 Ferrari Laferrari for sale in Baesweiler, Germany, approx. $3,264,259
This LaFerrari doesn't need an extensive introduction. It's the latest Ferrari hypercar with no successors thus far (the newest Ferrari, Monza, is based on the Icona series which has fewer track-oriented cars, such as the 750 Monza and 250 Testarossa).
LaFerrari leads the list of the most expensive Ferraris on the market and is the third most viewed car brand on JamesEdition. And there is another very special joy: LaFerrari generally comes in red body paint with some black or white exceptions–and is now available in rare grey.
2. Bugatti Veyron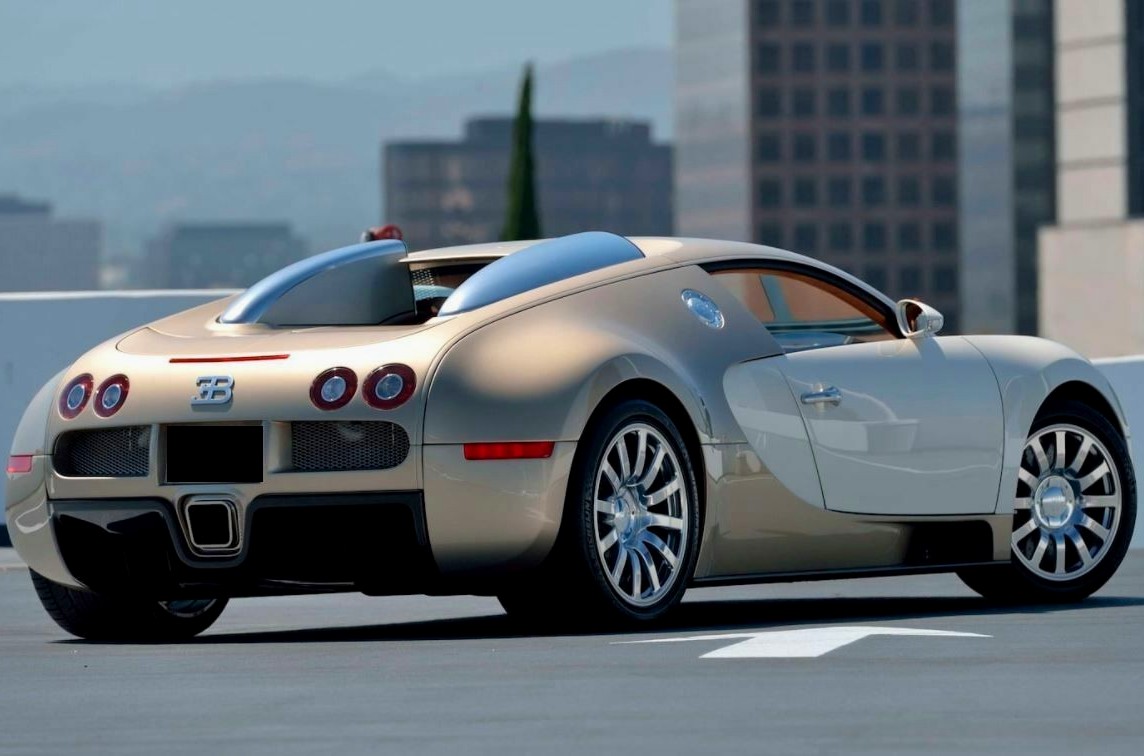 2008 Bugatti Veyron for sale in Montana, USA, $1,195,000
The second most popular Bugatti, Veyron, has four production options: Grand Sport, Super Sport, Grand Sport Vitesse, and the standard version. One of the production traditions that keeps Bugatti fans interested is the high number of masterfully customized cars based on production models–including the six, factory-made, one-off Vitesses dedicated to racing legends.
Two interesting Bugatti examples on the market today are the 2008 Veyron Linea Vincero d'Oro, tuned by Mansory Atelier and for sale in Newport Beach California and a Veyron in custom pearl-and-light-gold body paint with a cognac interior.
1. Bugatti Chiron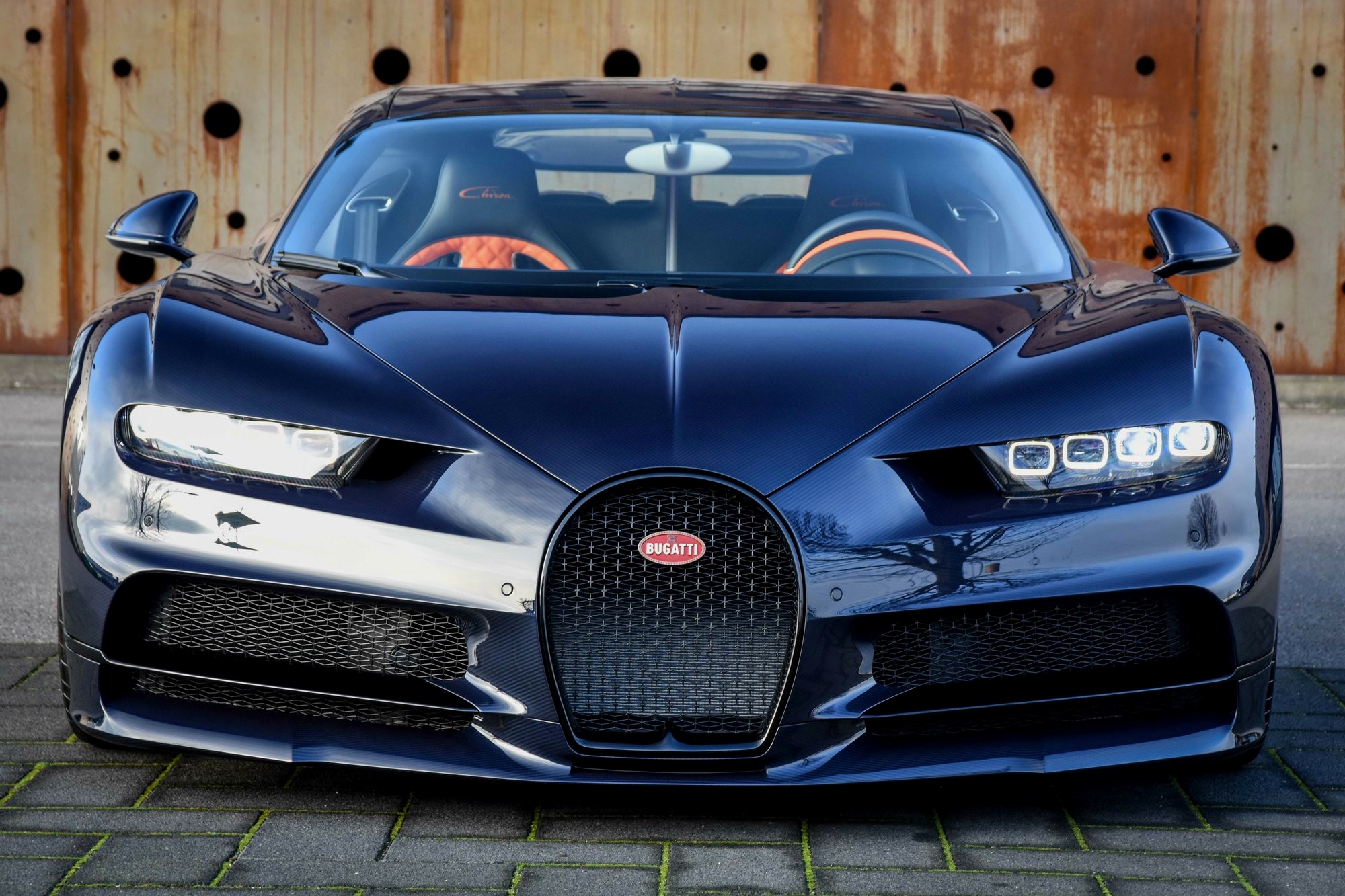 2018 Bugatti Chiron for sale in Gronau, Germany, approx. $4,394,089
Chiron is the undeniable leader in terms of users' interest (it's 3 times more popular than Veyron) and boasts even more production variants than its predecessor. Seven Chiron models have been produced thus far, counting the Sport, the Anniversary Sport 110 Ans, and the elegant Les Légendes du Ciel or Noire (reportedly the future Chiron legend).
Currently, 19 Chiron cars are available for sale on JamesEdition (including some limited Noire and Sport 110 Ans versions). We constantly update our stock to highlight rare Chirons that are put up for sale. (And, of course, to increase users' activity on the Chiron pages.)
For the most interested car enthusiasts, we recommend signing up for our weekly newsletter, so as not to miss any new hypercars in rare colors, limited editions, or one-off customizations.