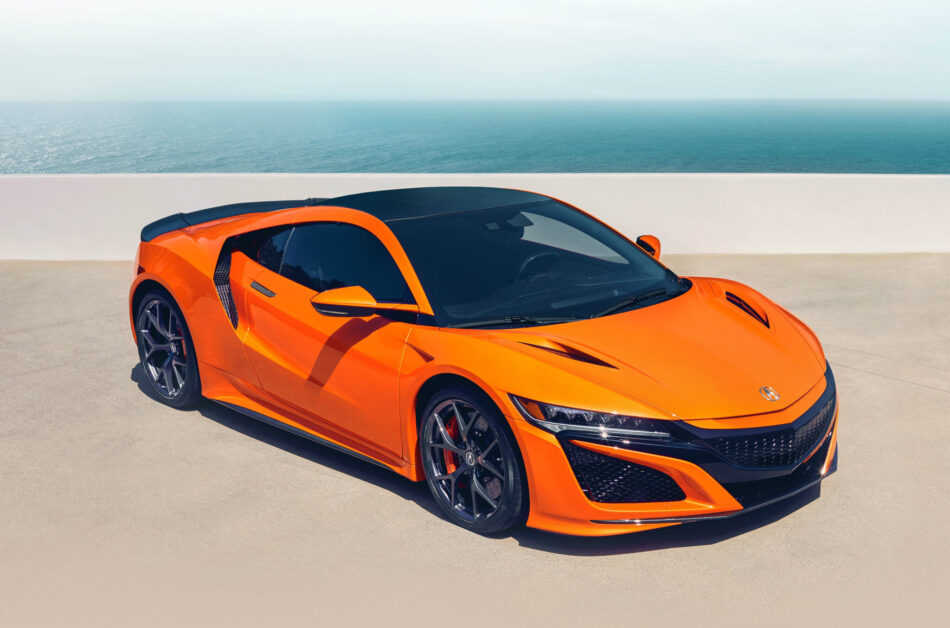 Oracle Chairman and CTO Larry Ellison has an extensive car collection including the original Acura NSX.
Let's review the car-buying habits of wealthy petrolheads. From the classic 911 to the latest Bugatti and Pagani models, you can find the same or similar car models in our inventory.
Cars you likely see in a tech billionaire's garage
Classic Porsche models, McLaren F1, Acura NSX
Sports cars are a big draw for tech-savvy folks.
In 1987, Bill Gates bought the Porsche 959. At the time of the release, it was the most technologically advanced supercar in the world. It featured sequential turbochargers and the all-wheel-drive system with an off-road gear.
The car wasn't officially sold in the US at the time – Gates had to go through the rings of bureaucratic hell to be able to park the Porsche in his driveway. In addition to the 959 model, Gates also owned the 1973 Porsche 911 and old-school Maybach 62.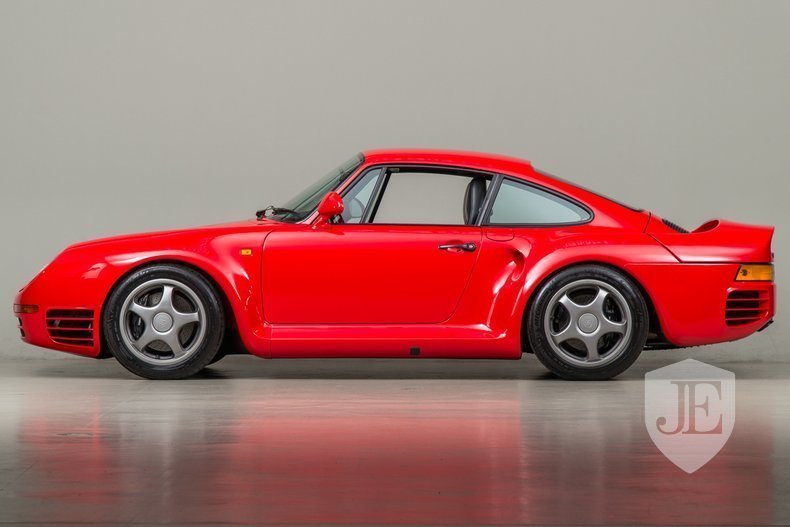 1987 Porsche 959 (price on request),
view the listing
. Bill Gates owns the same model in silver paint.
Steve Jobs was known not only for his entrepreneurial spirit, the love for advancing technology and black turtlenecks. His car collection included 8 rare, smartly selected vehicles, from the best Porsche models to the weird, hippy-style cars from the 1950-1970s. Mercedes-Benz SL55 AMG may have been Job's absolute favorite: it was the car he would constantly lease and have in rotation every six months so he would never have to drive with a license plate. Jobs also owned Porsche 928 (produced  from 1977 to 1995), 944 (produced from 1982 to 1991) and 911.
In 2014, Marc Zuckerberg reportedly purchased a Pagani Huayra that is parked near his Honda Fit and Volkswagen Golf GTI.
Oracle Chairman and CTO Larry Ellison also enjoys automobile high technologies. He has an extensive car collection. Its crown jewels are the McLaren F1, designed by Gordon Murray (among his accolades is a speed record in the road cars category and a Le Mans triumph). Also, there is the original Acura NSX linked to the legendary racer Ayrton Senna. And the Lexus LFA whose V10 was co-developed by Yamaha.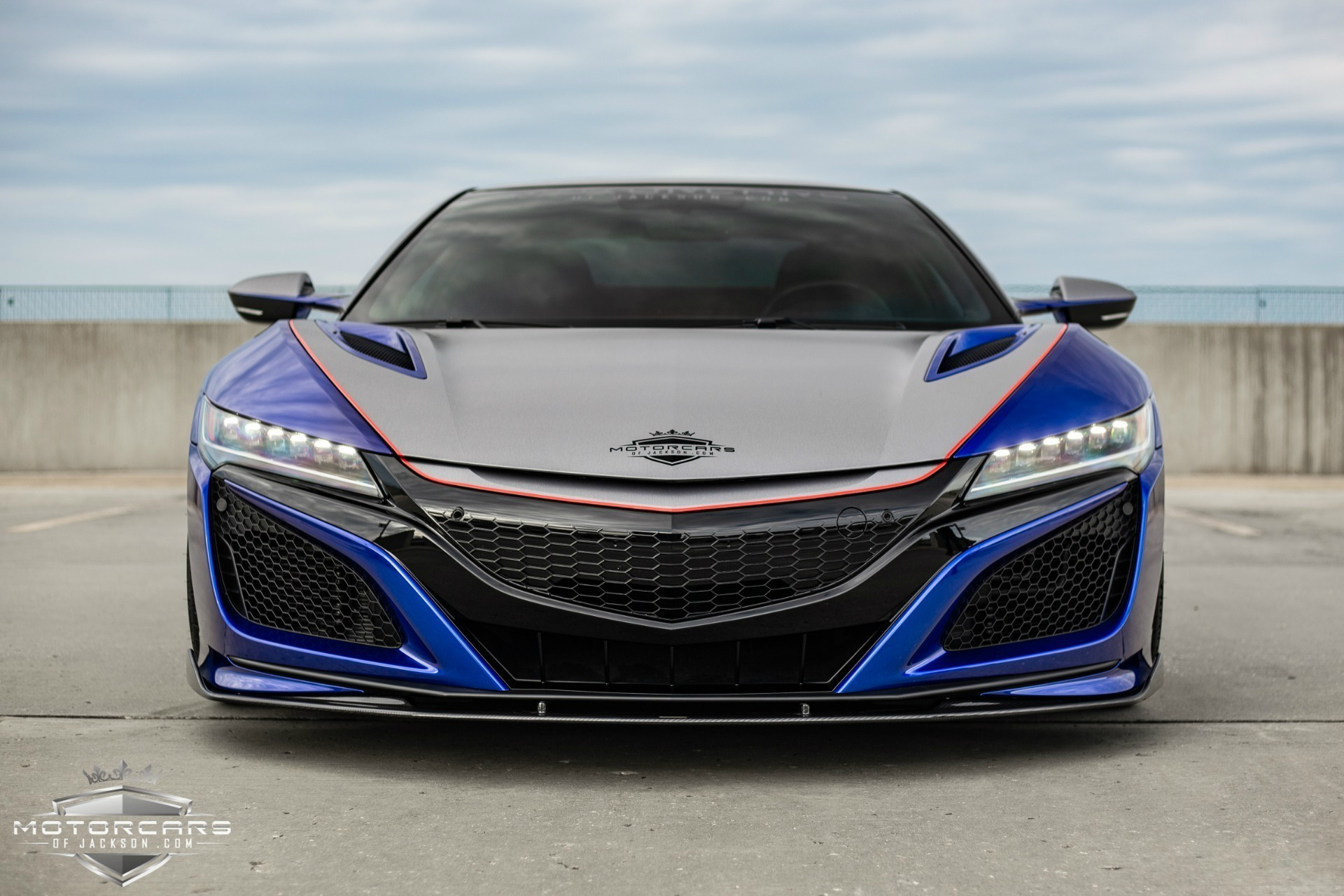 Acura NSX, US$ 163,900,
view the listing
. Larry Ellison reportedly owns a similar car model.
Cars the Gen Z celebrities and athletes drive
Bugatti Veyron Grand Sport, Lamborghini Urus, Maybach Exelero, Pagani Huayra, Koenigsegg CCXR Trevita, LaFerrari Aperta, Rolls-Royce Silver Spur
Pop-stars and the highest-paid athletes prefer status cars from well-known manufacturers, and ideally, these would be limited-edition vehicles.
Kanye West's garage features a custom SUV Lamborghini Urus with oversized wheels from Boyd Coddington, which cost $350,000, as well as a super rare McLaren Mercedes SLR Stirling Moss, possibly worth over a million dollars today. Oh that and the Bugatti Veyron – but that's sort of expected.
Another music artist, Jay-Z, also owns the Bugatti Veyron Grand Sport. This 2-million-dollar vehicle was a surprise gift to the performer and music producer from his wife Beyoncé for his 41st birthday.
Bugatti Veyron 16.4 Grand Sport (US$ 1,3M),
view the listing
. Jay-Z reportedly bought his Veyron for US$ 2M.
Earlier, Jay-Z was the owner of the unique Maybach Exelero (edition of one) co-created with the Fulda tire manufacturer. Nobody knows exactly how much the rapper paid for this 690 bhp coupe but rumor has it has cost him 8 million dollars.
Athletes adore sports cars because they both share the same qualities of speed, grace and high cost.
Floyd Mayweather Jr, one of the best boxers of our time, had several dozens of them. His collection includes some rare species such as the Ferrari Enzo, LaFerrari Aperta, Aston-Martin One-77. There are also Pagani Huayra and the unique Koenigsegg CCXR Trevita. Altogether, these cars are worth about 20 million dollars.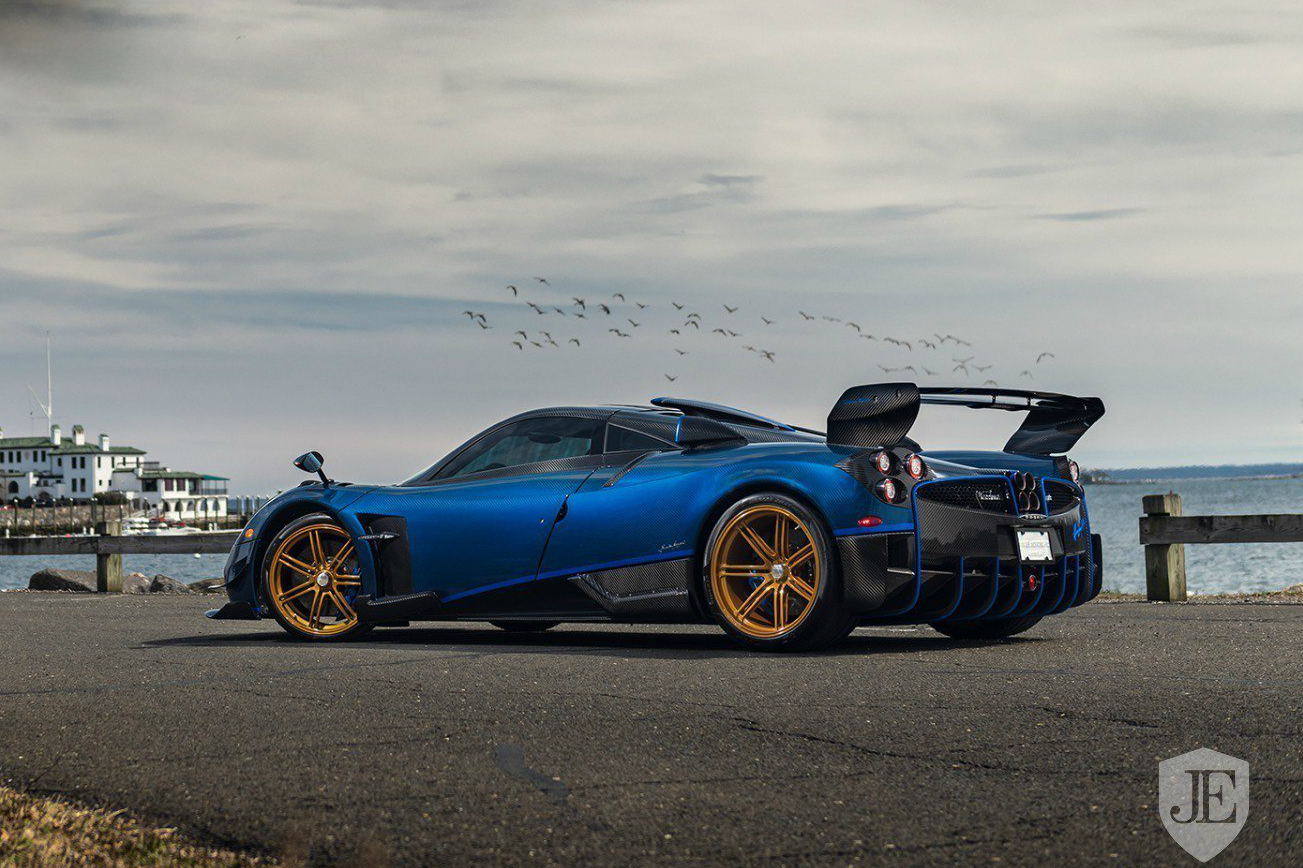 Boxers have long been known for their love for supercars. The notorious boxer Mike Tyson at the peak of his career bought a number of rare vehicles such as the Rolls-Royce Silver Spur, Lamborghini Diablo Twin Turbo from Platinum Motors and the famous Ferrari F50, which was sold for almost 4 million dollars.
Star soccer players can rival boxers for the top owner title. Cristiano Ronaldo constantly buys new additions to his collection, so we cannot be 100% sure which vehicles can be found in his garage today.
Over the last few years he definitely sat behind the wheel of such gems of the automobile industry as the Rolls-Royce Cullinan, Lamborghini Aventador and Bugatti Chiron.
What's more, as rumor has it, Ronaldo could be the owner of the one-of-a-kind Bugatti La Voiture Noire, which was presented at this year's 2019 Geneva Motor Show. The cost of the hypercar (it is still undergoing testing), is in the excess of 10 million dollars.
Bugatti La Voiture Noire. Cristiano Ronaldo reportedly bought this ultra-rare hypercar for US$10M.
Samuel Eto'o, a professional footballer from Cameroon, has a similar car collection counting Bugatti Veyron and Aston Martin One-77 among other rare finds.
You won't find the Ferrari Mansory in pro athlete's garages. Eto'o owns at least two, the 599 GTB Stallone and 458 Siracusa. Plus, a limited-edition Mercedes SL 65 Black Series and Aston Martin V12 Vantage Zagato, worth today at least half a million dollars each.
Driving habits of the old guard, from the president to stand-up comics
Lamborghini Diablo VT Roadster, Jaguar E-Type, Ford Mustang Shelby GT500E, Hummer H1, Gaz 21 Volga, and more
Vast car collections do not only belong to pop stars performing in sports arenas.
Donald Trump is well-known for his love of fast and luxurious cars. So it's not surprising that over the years such quality vehicles came into his ownership as the McLaren SLR as well as a super rare Lamborghini Diablo VT Roadster with all-wheel drive. In 2015, Trump's Lamborghini was listed on eBay for 460,000 dollars but there were no takers.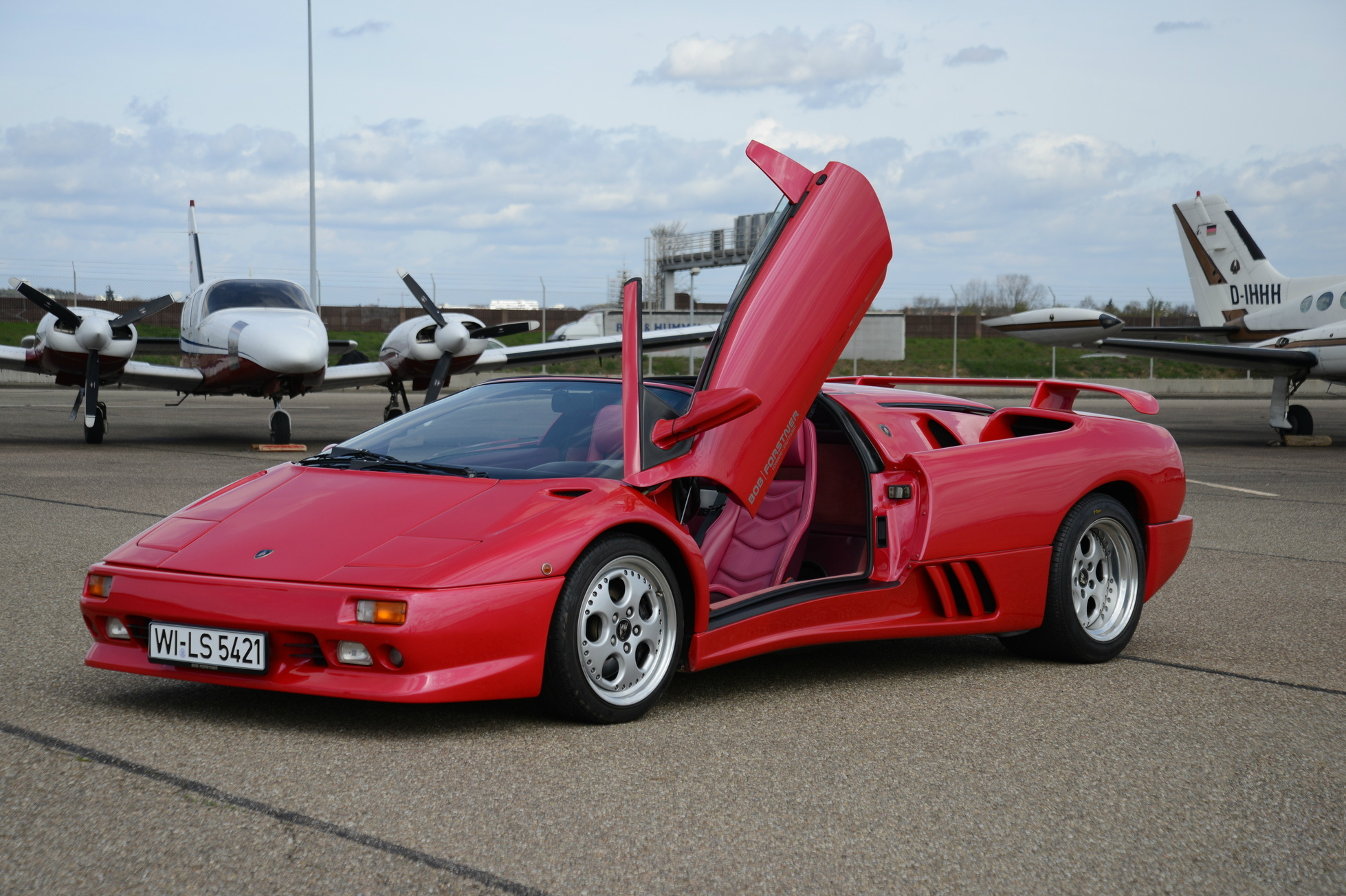 Lamborghini Diablo VT Roadster (price on request),
view the listing
. A similar classic Lambo model was spotted in Donald Trump's and Mike Tyson's car collections.
Former California governor and actor Arnold Schwarzenegger is a big car lover. The majority of his collection is made of American cars such as the Hummer H1 or … the 1951 M-47 Patton tank. He also owns a number of cars originating from his motherland, and we are talking about the Mercedes Gelandewagen built at the Magna-Steyr car plant in Austria. And Austrian battery company and car customizer Kreisel Electric modified G-Wagen for the Hollywood star. Now it runs on electricity.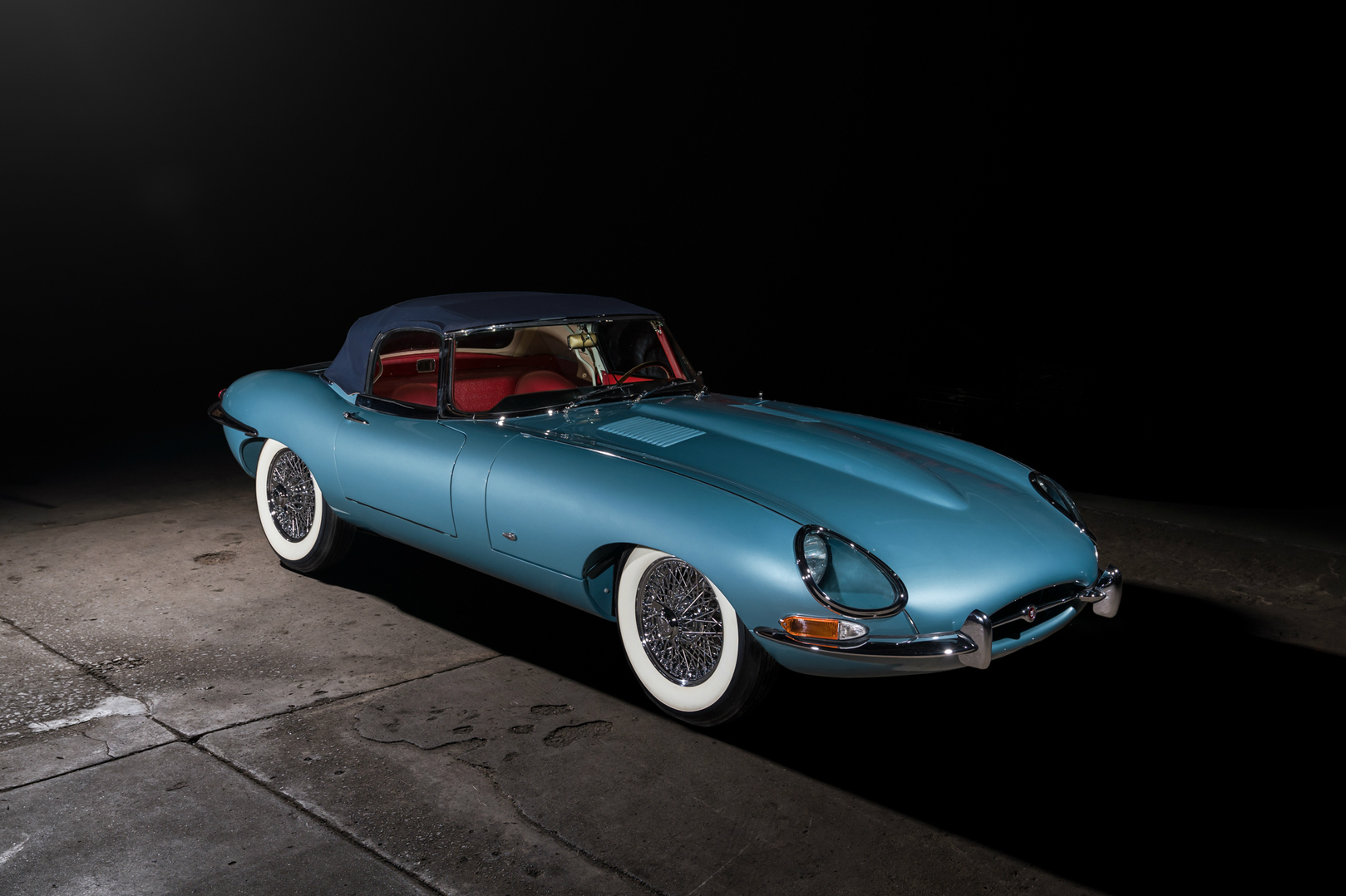 This model's two electric motors make 482 horsepower. In fact, it does 0-62 mph in under six seconds. It is currently a prototype and its price isn't yet known.
The cost of cars belonging to the music producer and the X-Factor judge Simon Cowell is well known. He paid more than 300,000 dollars for the luxury 1995 Bentley Azure. The Bugatti Veyron cost him about 2 million dollars. And the contemporary recreation of the Jaguar E-Type, called the Eagle Speedster set him back 1 million bucks.
Making people laugh is a tough art that should be well rewarded. Some comedians as so well paid that the wealthiest of them can afford garages filled with rare, fast cars.
Kevin Hart, a stand-up comic, owns the Mercedes SLS AMG Black Series, an original Pontiac GTO, the father of muscle cars, as well as the Ford Mustang Shelby GT500E, an "Eleanor" reproduction of Gone in 60 seconds fame.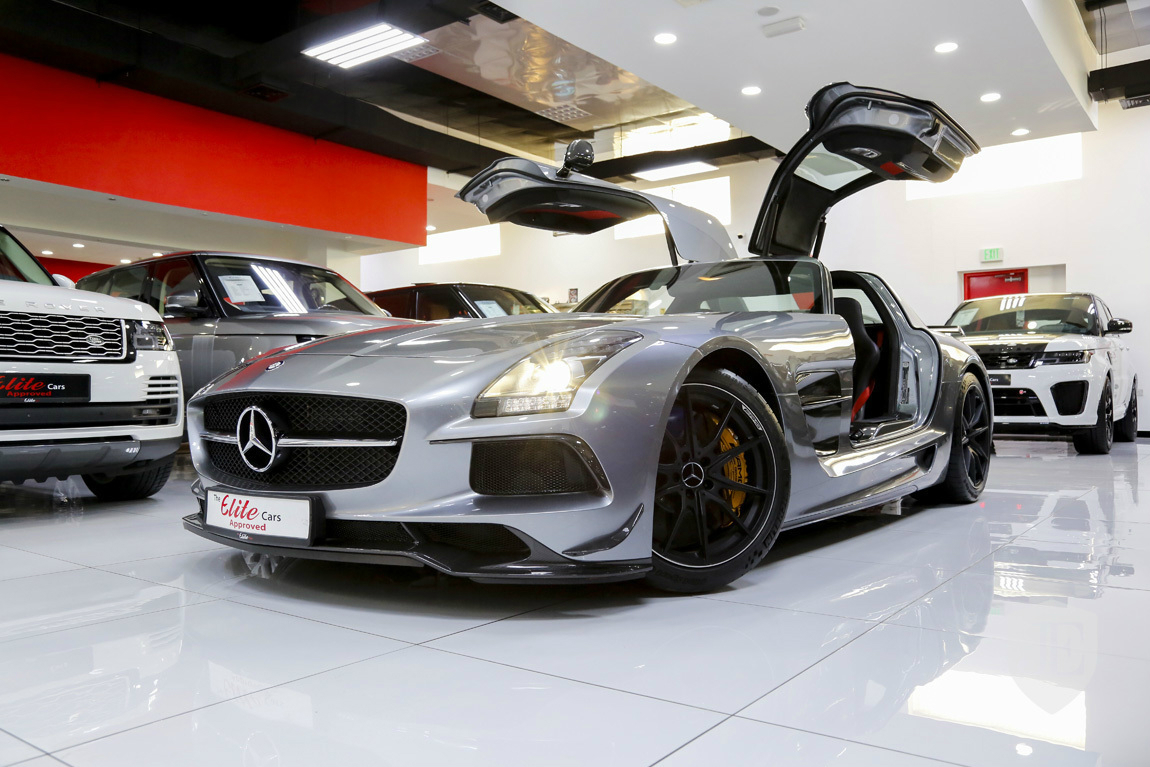 His colleague Jerry Seinfeld prefers Porsche. His collection features a rather popular 911 model, in addition to a more exotic 550 RS Spyder, 356A Speedster and 911 Carrera RS 2.7. Seinfeld has the original first edition of the Porsche 911 released in 1963.
One of the cars, a Porsche 356B Carrera, got to Jerry Seinfeld via his friend, a late night show host, stand-up comedian and fellow petrolhead Jay Leno. One will be hard pressed to remember which car he doesn't happen to own. He's got the McLaren F1, pre-war Duesenbergs, a super rare Bugatti 57 SC Atlantic, and a Soviet GAZ 21 Volga… His stable has expanded so much that it became the star of a car show, with Jay Leno as its presenter, of course.
Supercars you can spot in a sheikh's private car museum
Lykan Hypersport, Mercedes S-class W126, Dodge Power Wagon
Billionaire Sheikh Hamad owns so extensive collection of rare cars that he opened a private car museum. Head there to find some unique pieces. A mega sized Dodge Power Wagon is able to fit the entire family. Ginormous Willys MB, a Benz Patent-Motorwagen replica,  competes with the Mercedes S-class W126 in all the colors of the rainbow and the Mercedes-Benz 1000SEL limousine from Trasco Bremen.
Given that many vehicles in the collection are one-offs, it's extremely difficult to give an estimate of their total value. The collection of Prince Al-Waleed al Saud, a member of the Saudi royal family, is just as spectacular. In addition to the gold-plated Rolls-Royce Drophead Coupe, it boasted Lykan Hypersport and a diamonds-encrusted Mercedes SL worth a staggering $48m, as well as a replica Batmobile.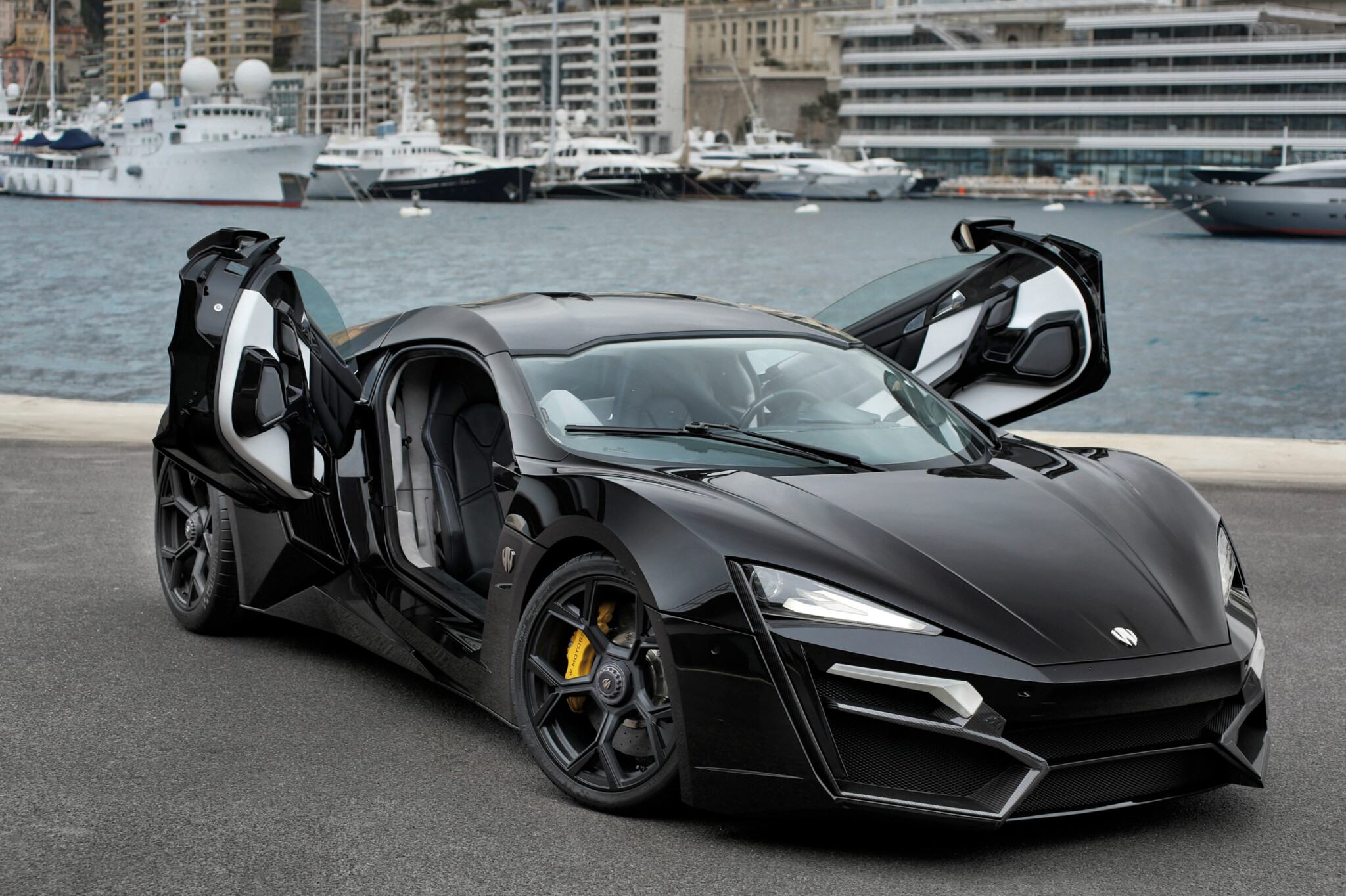 Lykan Hypersport.
Exclusive luxury insights
for newsletter subscribers only
Delivered every week to your inbox