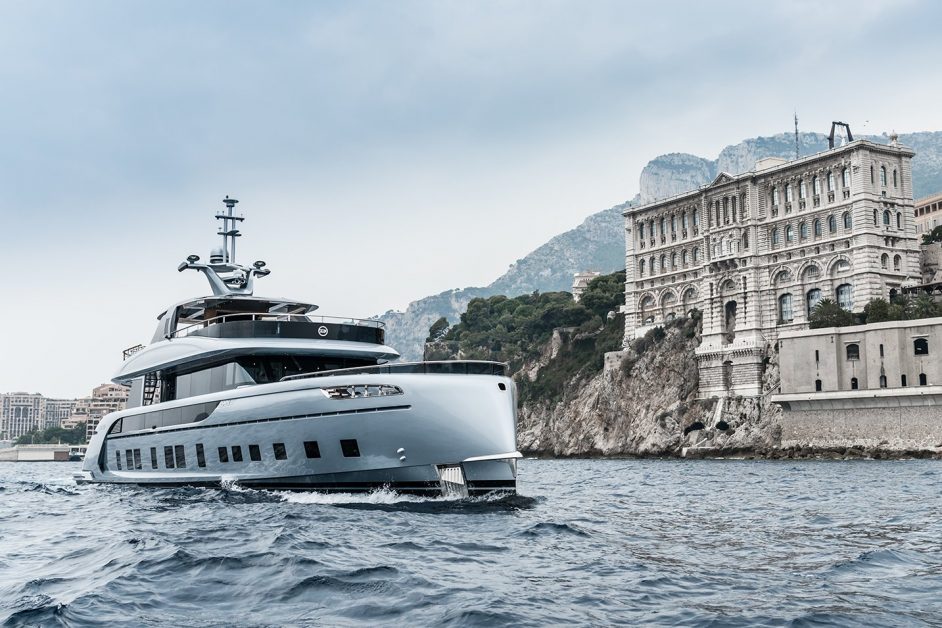 Leading design agency Studio F.A. Porsche and Italian superyacht builder Dynamiq have joined forces to create a bespoke and sleek megayacht: Dynamiq GTT 115. Available in 2022, the 35.5-meter beauty combines high-speed cruising with transatlantic range, utilizing advanced technology for super-efficient performance. Only seven editions of the GTT 115 will be built, making her a truly exclusive collector's item.
Let's delve more into the specifics of the striking Dynamiq yacht.
Luxe & high-performing Dynamiq GTT 115 mega yacht
Constructed and engineered by Dynamiq naval specialists, Studio F.A. Porsche came on board from a design point of view – both inside and out. You'll notice nods to the Porsche 911 Targa, with fluid lines, side contours, and balanced proportions. Even minor details are reminiscent of the legendary sports car, including the cleat on which the boat is moored citing the taillight.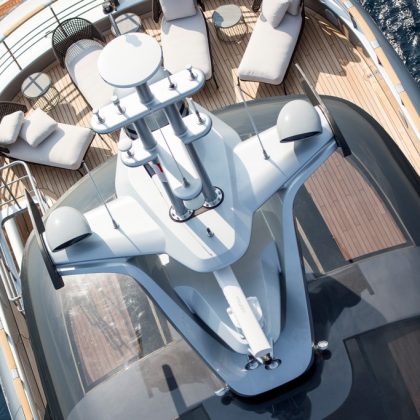 The yacht's fluid lines, side contours and balanced proportions that recall the drop-shaped, overstretched surfaces of the Porsche 911.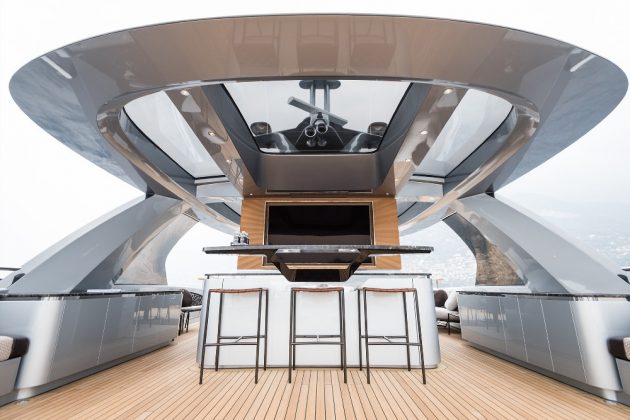 Even the minor details are reminiscent of this exemplary design icon – for instance, the frame of the sun shade orients itself on the supporting "B" pillar of the sports car.
And inside? Cream leather dominates, with rooms visually connected by decorative aluminum and wooden slats – inspiration was taken from the Porsche Mission E. Brown dashboard. Buyers can customize with their own color scheme, representing a paradigm shift in the industry. High-end audio plays at the hands of Bowers & Wilkins, and laminated XIR glass features throughout, allowing for maximum light while keeping harmful UV rays at bay.
Winner of the 2018 Boat Design & Innovation Awards by Boat International, the hybrid propulsion GTT 115 boasts a capacious and versatile sundeck, four double guest cabins with  2.15-meter ceilings (as well as three crew quarters sleeping six), a 3,400 nautical mile range at 10 knots, and a maximum speed of 23 knots.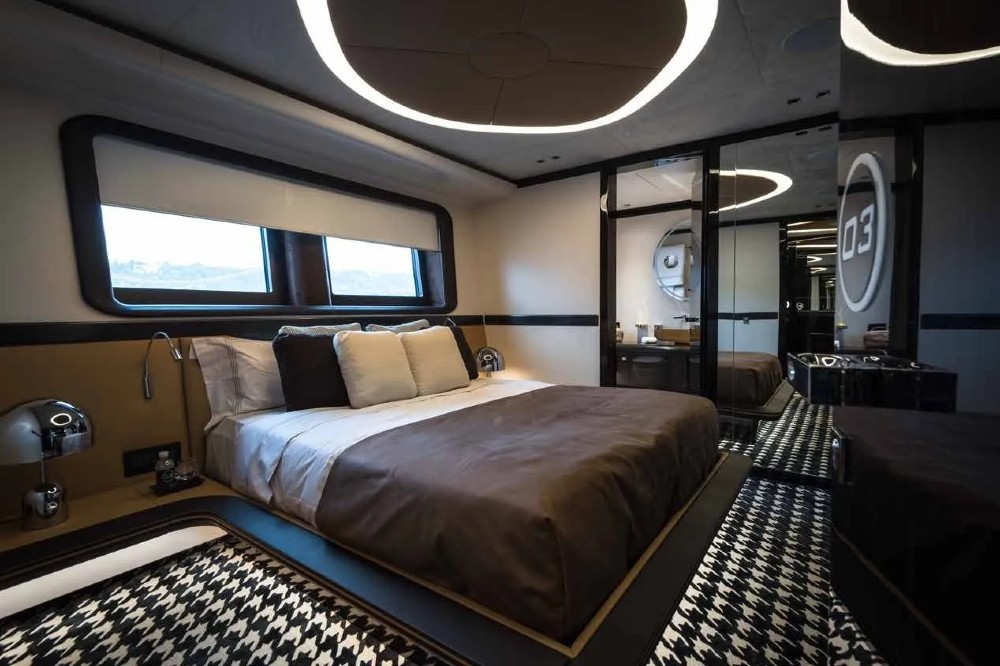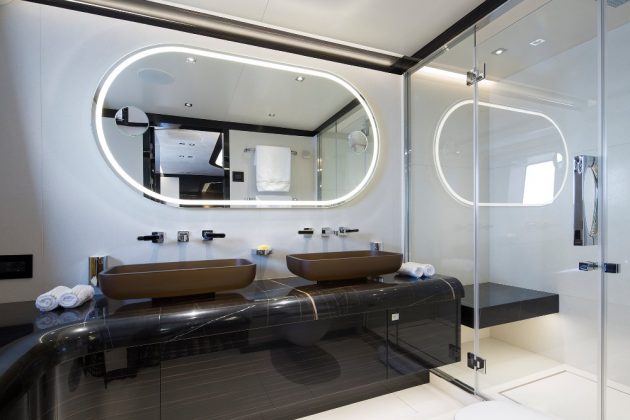 Automobile design was also a major influence in the interior: the rooms are visually connected by decorative aluminium and wooden slats, inspired by the dashboard of the Porsche Mission E
The hull features a round-bilge shape, designed by Dutch naval architects Van Oossanen. Offering incredibly low resistance and low fuel consumption, speed isn't compromised. Made from marine-grade aluminum, unparalleled comfort is guaranteed as well as safe operation spanning more than 25 years.
What else? A bespoke four-fin stabilization system and Hull Vane, a fixed foil located under the stern. Combining fuel and electric, switch the main engines off and generators power electric motors, allowing the vessel to cruise in complete silence.
Perfectly equipped for long-range trips, owners of the groundbreaking and sporty yacht can enviably enjoy both the Mediterranean and Caribbean seasons.
The Dynamiq yacht GTT 115 price? It'll set affluent yacht lovers back a starting figure of $14,900,000 (€12,500,000). Construction time is 24 months, and only seven editions will be built, heightening exclusivity and making the superyacht a real collector's item and investment.
Forward-thinking Dynamiq
Next-generation Dynamiq yachts are top-quality and innovative, each conceived by the company's 'dream team' of world thinkers, engineers, and naval architects. Founded in 2014 by yacht broker and designer Sergei Dobroserdov, Dynamiq was the first company in the industry to introduce an online configurator for ease of customization.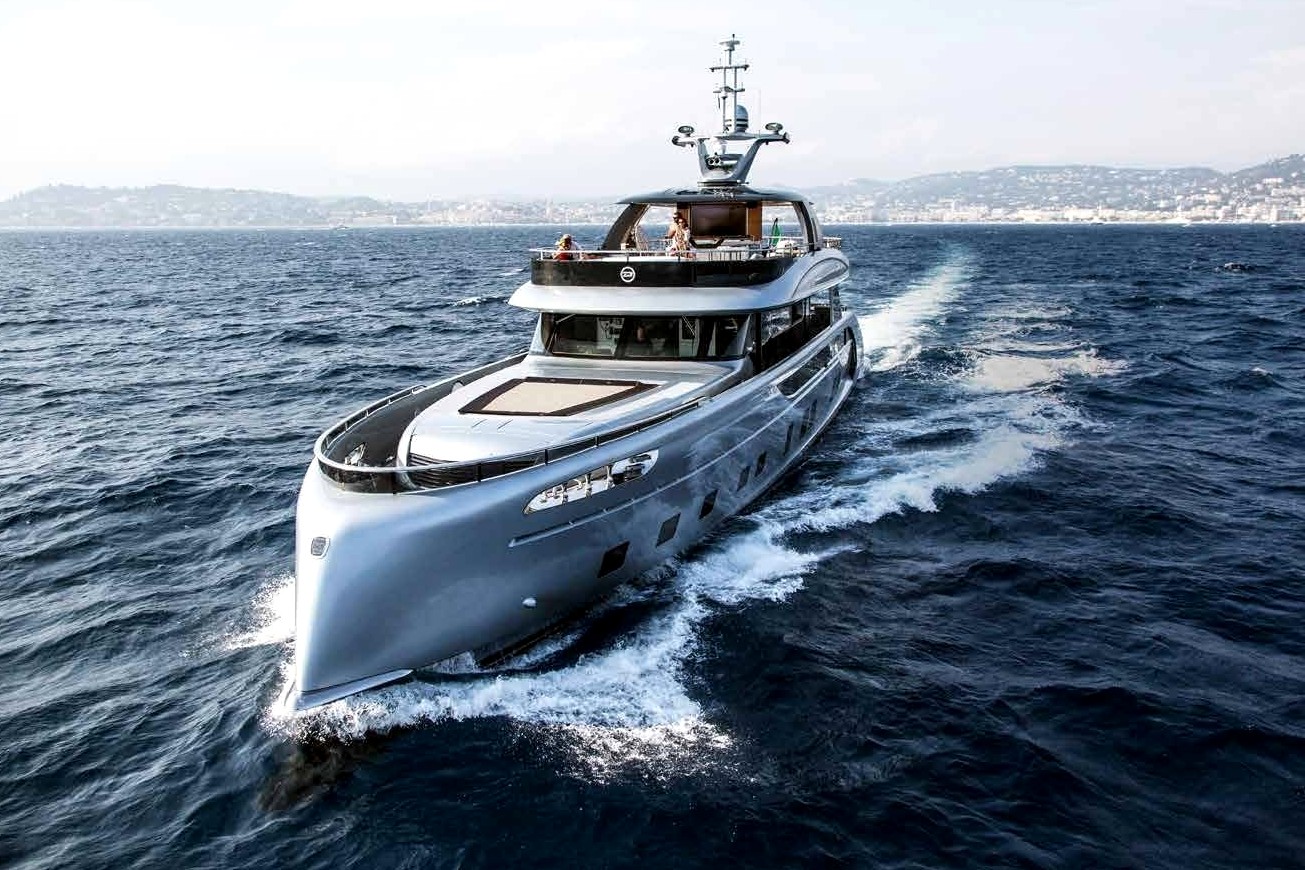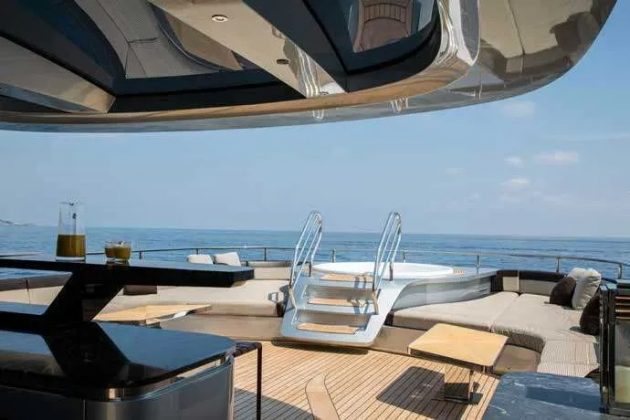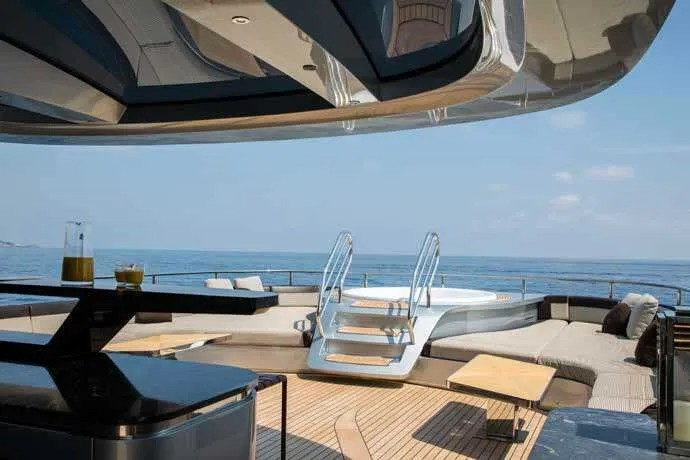 Featuring hybrid propulsion, Hull Vane and an exclusively designed four-fin stabilisation system, the yacht embraces advanced technology for super-efficient performance and top cruising comfort.
Designed in Monaco, engineered in the Netherlands, and built in Italy, Dynamiq yachts fuse technology with craftsmanship.
Alongside the Dynamiq GTT 115, other vessels in the range include the 50-meter G 500 hybrid, with stylish interiors by Bentley Home, and the GTM 90 Transformer, a fast and sporty specimen developed with VIP-car tuner Klassen.
Premium Studio F.A. Porsche: from jets to yachts and… e-bikes
With the highest of standards, Studio F.A. Porsche was founded in 1972 by Prof. Ferdinand Alexander Porsche, with form and function the ultimate aim. Varied products comprise the range, from e-bikes and dental chairs to superyachts.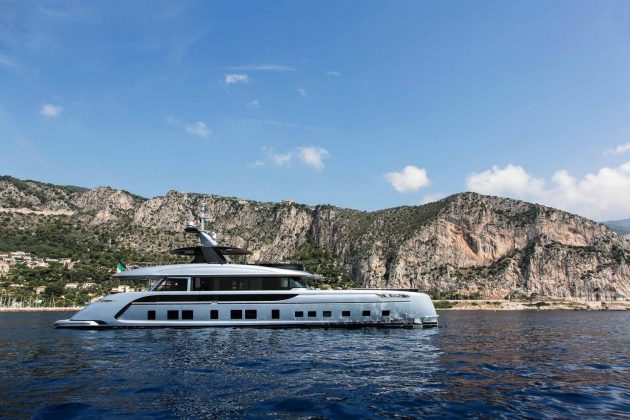 By combining performance, speed, scope and sporty design, Porsche and Dynamiq have created an oceanworthy Grand Tourismo.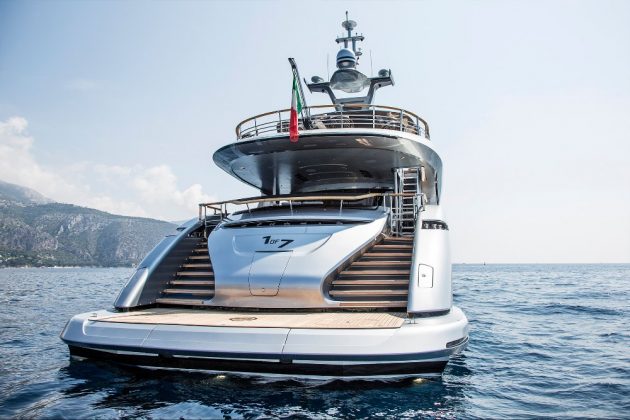 Only seven editions of the GTT 115 will be built, making her a truly exclusive collector's item.
Not to mention the Porsche and Embraer collaboration: Customers purchasing a special edition Embraer Phenom 300E business jet can buy a customized Porsche 911 Turbo S. Named 'Duet', there's a unique logo used on the exterior and interior of both products. There's also the luxury RFF 135, a catamaran configuration with Singapore-based Royal Falcon Fleet.
The acclaimed studio has also worked alongside top Slovenian shipbuilder Elan to produce the 15-meter GT6 sailing yacht, where elegance, minimalism, and dynamism are the words that spring to mind.