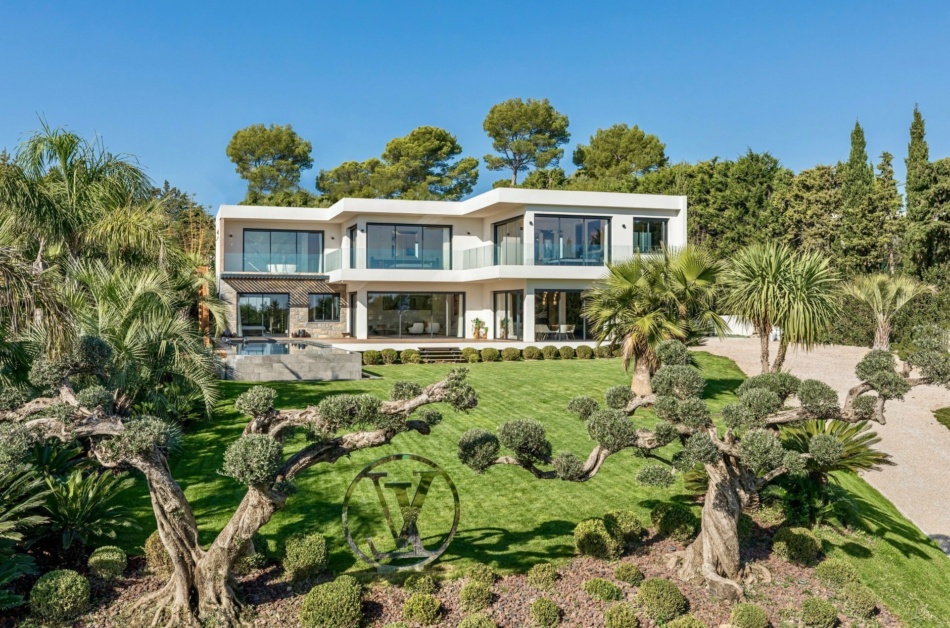 Contemporary property in Mougins, France, $9,604,349.
View listing
A big week for news about Q1 performance across the market. "Sales of luxury homes in the U.S. rose 41.6% year over year in the first quarter of 2021, far outpacing sales growth in every other segment of the housing market," which was quoted in a recent report by Redfin. And nearly one in five (19%) affluent households around the world are looking to buy but not sell a property in the next three years, according to new research by Luxury Portfolio International, while only 6% are looking to sell but not buy. As some benefits of the pandemic begin to show for those who maintained consistent income, low expenses along with receiving offers for competitive mortgage rates; now is no better time to get ahead as desirable opportunities and homes become available worldwide.
As the latest properties hit the market we've included in our weekly roundup a broad range from modern designs to one of the oldest homes in the country. Uniqueness we believe you will truly treasure.
1. Stunning Mid Century Modern in San Fransisco
$5,700,000
For sale by Sotheby's International Realty
Minimalistic house in San Fransisco, USA
This minimalistic masterpiece is perfectly positioned in one of city's most coveted neighborhoods atop Dolores Heights, providing splendid San Francisco Skyline views.
The house was originally designed by by modernist architecture firm Anshen + Allen in 1940 and was thoughtfully renovated, impeccably blending original elements with contemporary style. The home sits on a 60 ft wide lot and and boasts three bedrooms and three full baths, a gracious open main level with a dramatic glass wall, stunning outdoor living spaces, home office, and a gym. An exquisite property with a history and a unique opportunity for the most discerning buyer.
View listing
2. Living Luxury in Sought-After Mougins
$9,604,349
For sale by Mondatta Real Estate
Contemporary property in Mougins, France
Welcome to a brand-new contemporary villa in the most sought-after district of Mougins.
The villa offers several high-end amenities; these include a Dolby Atmos 4K movie theater, state-of-the-art fitness center, wellness spa with sauna, and Hammam, and a heated infinity pool. The home also benefits from the latest technological innovations in heating, home automation, sound, etc.
Relax and enjoy the atmosphere of an authentic southern-France town with some of the best Mougins skyline views.
View listing
3. The Oldest Castle in Finland
$5,798,852
For sale by Sotheby's International Realty
Suita Castle in Siuntio, Finland
Majestically positioned within a gorgeous natural environment, you will find this splendid, 16th century Suitia Castle, one of the oldest buildings in Finland.
This castle is one of the finest and most picturesque castellated country houses built in Finland during the 16th century. The marvelous living spaces include a fitness center, sauna, library, wine cellar and more.
The unparalleled accommodation within the castle extends to some 16,684 square feet and provides bedrooms and five baths.
Suitia Castle represents an excellent opportunity to acquire one of Finland's premier and sizable castle estates.
View listing
4. A Medici Mansion in Florence
Price on request
For sale by Knight Frank Tuscany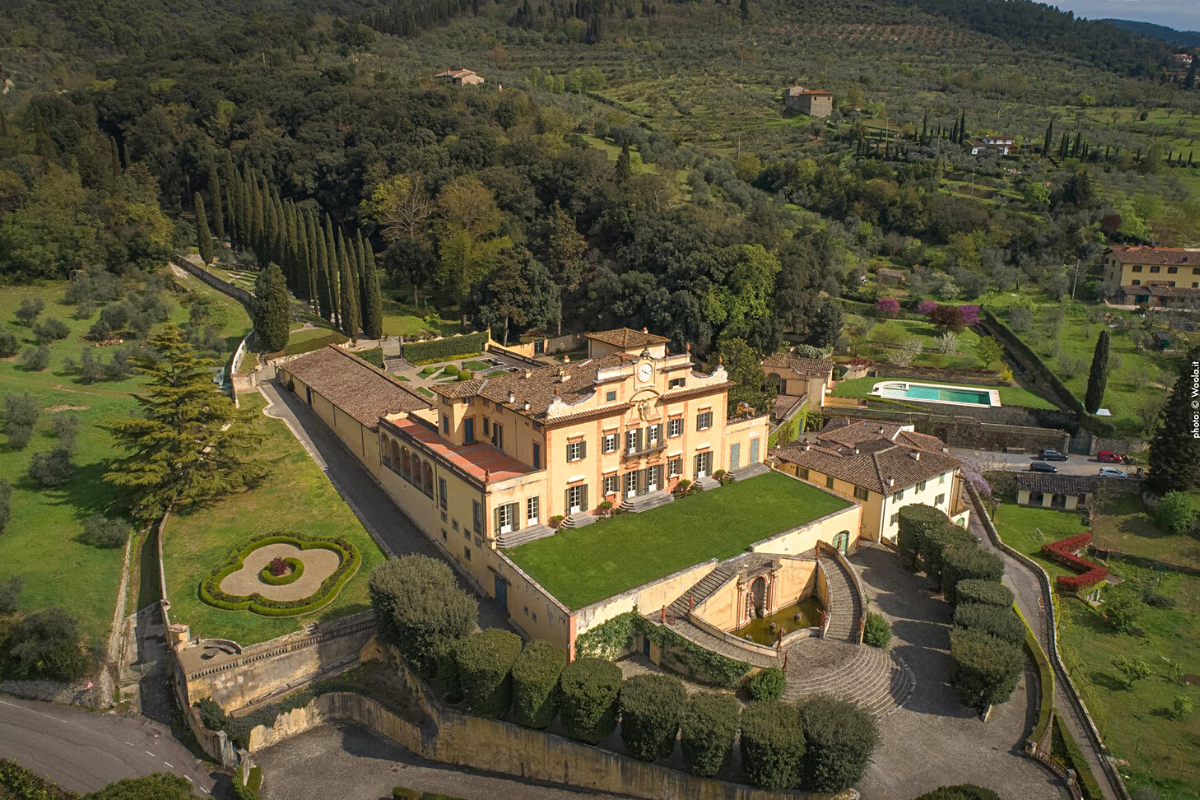 Historic villa in in Florence, Italy
The most famous personas active in Florence–from Grand Duke Francesco Medici I de Medici to Giulio Foggini, who is also the architect of the tomb of Galileo Galilei at the Basilica Santa Croce–once were owners of this luxury, sixteenth-century style property.
Welcome to one of the most unique historic villas dating from the 16th century. The gorgeous house is accessible via a long, winding boulevard, opening onto a monumental facade featuring two staircases.
The villa is conveniently and strategically located ~15 min. from Florence.
View listing
5. Picturesque Panoramic Views in St. Galen
$19,131,391
For sale by Agentur Wyss AG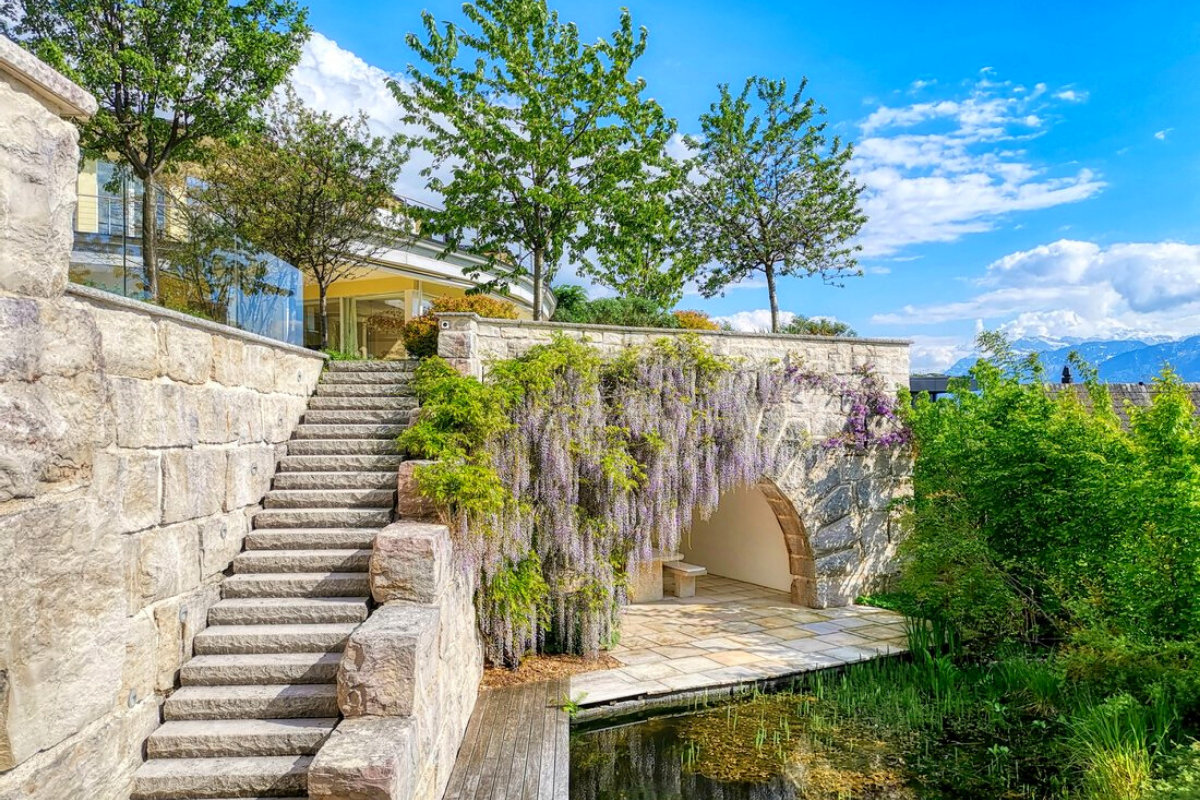 Mediterrenean villa in in St. Galen, Switzerland
An impressively elegant, Mediterranean-inspired estate with breathtaking views of Lake Zurich.
The property is surrounded by a beautifully landscaped garden with lawns, flower beds and mature trees, so that you always have a natural shelter from sunlight. In addition to all of its high-end amenities, the villa boasts a large salt water outdoor pool with whirlpool and a natural stone grotto.
Sophistication and luxury, combined with the villa's strategic location within 40 minutes to the mesmerizing city of Zurich, contribute to the estate's distinctive appeal.
 View listing