Ever dreamed of living in a building that's steeped in history but combines all the luxuries of the 21st century?
This upscale residence is for sale in the heart of Florence, offering five-star design and meticulous attention to detail. Ideally located in the Oltrarno district, the next owner will be a stone's throw from the River Arno, Ponte Vecchio, and Palazzo Pitti, and a short walk from the Basilica of Santa Maria Novella and the Uffizi Gallery.
"Apartments, especially in such pristine condition, seldom come on the market in the center of Florence," emphasizes Maria Sidelnikova, a real estate agent at Altus Realty, the company representing the listing. "A completely renovated project like this is both rare and unique," adds Sidelnikova, due to the city's relatively small size and a lack of construction opportunities.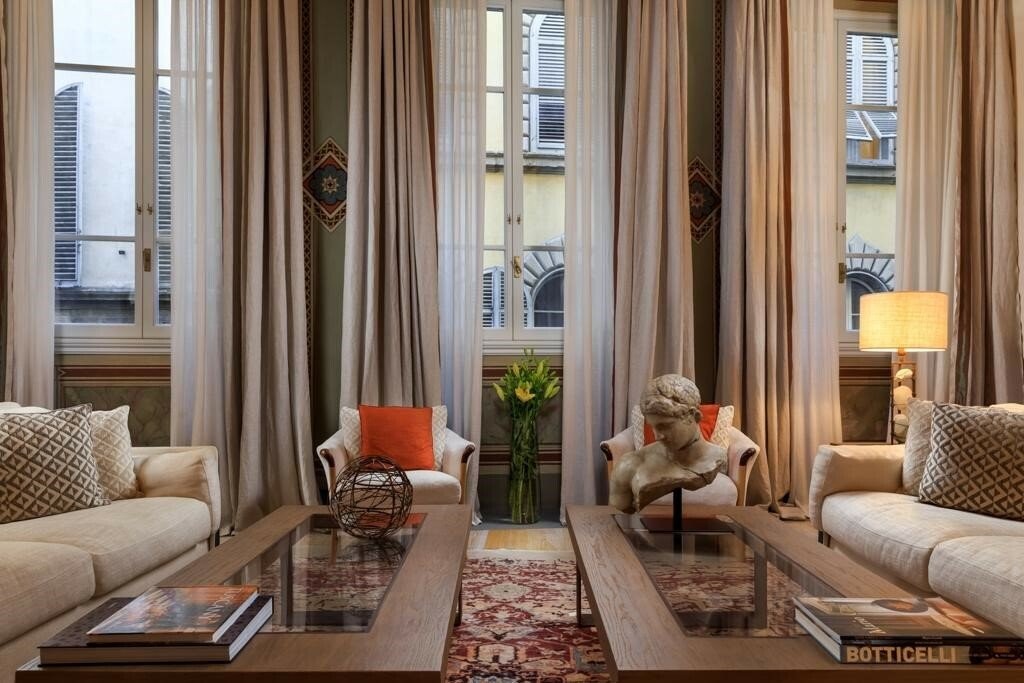 The condo is housed in an ancient aristocratic palace, previously owned by the noble Guicciardini family. Meanwhile, the interior wouldn't look out of place in a design magazine.
Reconstruction of the building was facilitated using cutting-edge technology, and the immaculately renovated flat offers a host of modern conveniences, including elevator access, state-of-the-art kitchen appliances, and a concierge service.
Elegant yet contemporary apartment
The stylish three-bedroom four-bathroom property is on the market for €6.4 million and has 3,876 square feet of space, including a small inside terrace.
Altus Lifestyle Studio took time and effort preserving original features alongside introducing modern décor. Restoration of the frescoes took a year, and furniture is by premium Italian brands such as Giorgetti, Minotti, and Poltrona Frau.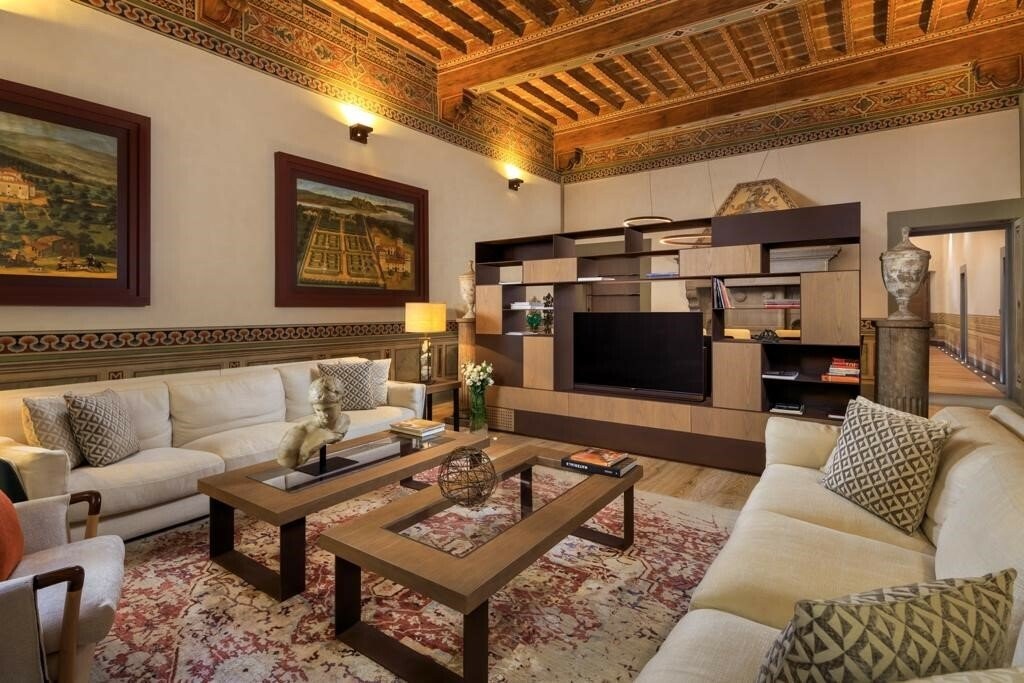 There's a spacious living area with an adjacent dining room, a fully equipped kitchen, and two of the guest rooms boast a cozy mezzanine that can be used as a study. Renaissance details range from an authentic fireplace to ornate ceiling ornaments and characterful wooden beams.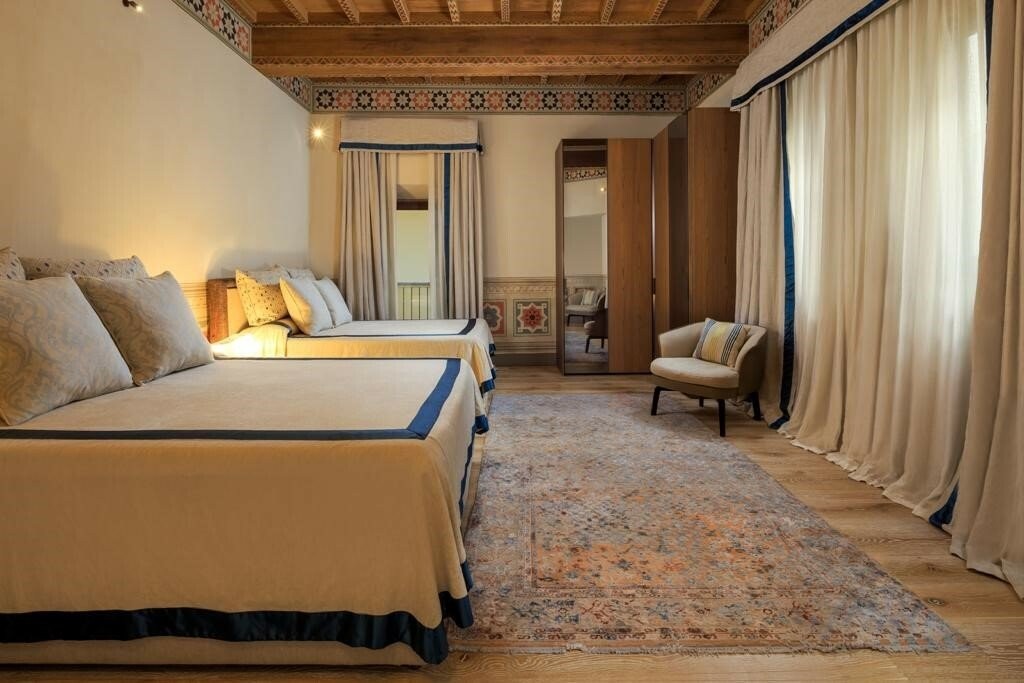 Meaningful return on investment
On the financial front, Italy is one of the most sought-after destinations when it comes to foreign property investment, with Tuscan hotspots like Florence experiencing especially strong demand.
Alongside boasting a rich cultural background, the metropolis – which welcomes more than 10 million visitors per year – provides easy access to the rural and coastal regions of Tuscany. For example, the vine-laden Chianti countryside is just a 45-minute drive away, while the Ligurian Sea is reachable in 1.25 hours.
Real estate agents operating in the area say they currently have "more clients than properties to offer". For that reason, much interest is expected in Palazzo Guicciardini, where history and character mingle seamlessly with design-forward décor.
Altus Realty is a leading agency, with experts on hand to offer insights into the local market, attractions, and amenities. For more information, call Altus or visit the listing.