Arese RH95 Superleggera. Source: Salon Privé
For the 16th year in a row, Salon Privé will represent the ultimate classic and sports car party scheduled for the first week of September. Set on the South Lawn at Blenheim Palace, Salon Privé will gather over 100 cars and motorcycles ranging from the dawn of the automotive age to the latest and most exclusive supercars, including seven eagerly anticipated premieres.
The most exciting part of any Salon Privé event is the fact that visitors have the opportunity not just to see the unique cars, but also to drive the selected models and enjoy the complete experience. This, along with the eclectic selection of exclusive vehicles on show and historical settings, is what makes Salon Privé unique amongst other similar events.
However, as a highly exclusive celebration of automotive culture, Salon Privé 2021 will also include four days and four nights of various entertaining events. This will include receptions and parties, starting from 1st of September and ending with the Final Awards event on Sunday, September 5th. Here are the seven highlights of this year's at Blenheim Palace.
There is a chance you'll spot some of these cars, or at least the same models, on JamesEdition in the next few months, so keep an eye out for them.
1. Top McLarens: Artura, Elva, and new 765LT Spider
The windscreen variant of the open-top McLaren Elva. Source: Salon Privé
McLaren will be one of the most represented brands in this year's Salon Privé, with several cars on display. Visitors will have a chance to see the new Artura, GT, and open-top Elva, and the brand-new 765LT Spider. The trio of brand new McLaren models will offer visitors three distinctive visions of high-performance motoring. The Artura, with its hybrid drivetrain, is a look into the future of sports cars. The luxurious GT combines sheer speed with comfortable, long-distance driving, and 765LT brings out the charms of open-top driving. However, the roadster Elva is the perfect choice for discriminating enthusiasts and the most interesting of the lot. Several McLaren models will be available for a test drive and get ready driver not only for sublime performance but also with a fantastic soundtrack from the twin-turbo V8.
2. The evolution of Porsche Design: from 911 to custom-built timepieces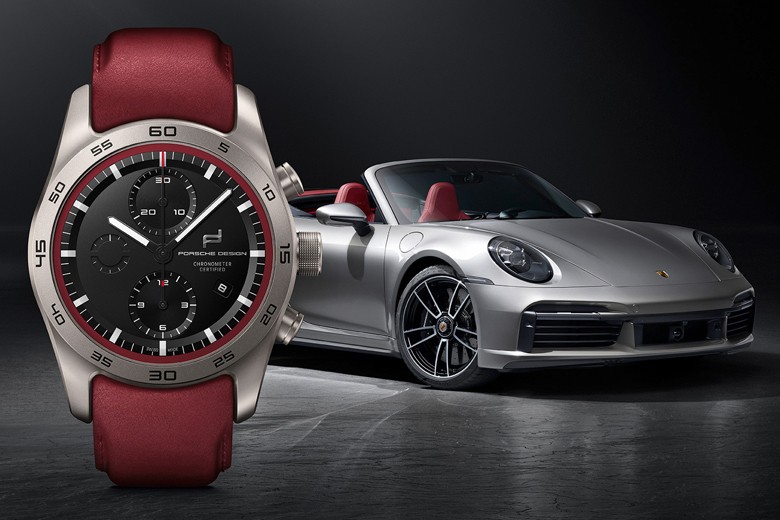 Porsche 911 and 911 Chronograph. Source: Salon Privé
This year, Salon Privé will feature a special TIME exhibition that will include ten of the world's most prestigious watchmakers, all in some way connected or inspired with automotive design. One of the entries will be a Porsche Design which will be present along the Porsche cars emphasizing the link between the timeless lines of 911 and the esthetics of its timepieces. New chronographs are exclusively available for drivers of the new 911, 911 GT2 RS and 911 Turbo S.
3. Arese RH95 Superleggera ​​95th Anniversary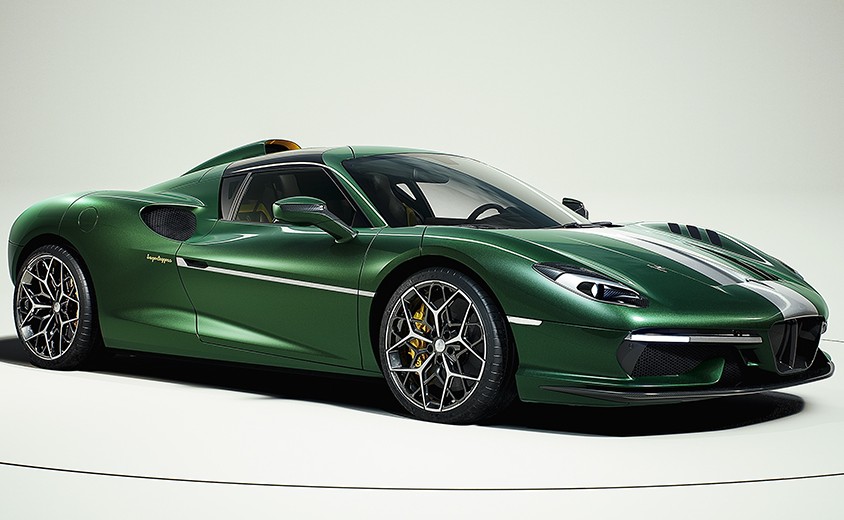 Arese RH95 Superleggera. Source: Salon Privé
The famous Italian design house Touring Superleggera appropriately celebrates its 95th birthday with the introduction of a supercar called Arese RH95. Based on the Ferrari 488 Pista, Arese RH95 Superleggera is a completely redesigned vehicle with unique styling features, which will have its Britain premiere on this year's Salon Privé. Touring Superleggera is well known to Salon Privé visitors, exhibiting many of its previous models and even winning the Best Concept Car award in 2014 with their Mini Superleggera Vision. However, the Arese RH95 will not participate in the concept car class since it is a fully production vehicle and one of only 18 built, making it an exclusive model coming from a legendary coachbuilder.
4. Of only 36 made, two original Ferrari 250 GTO will be present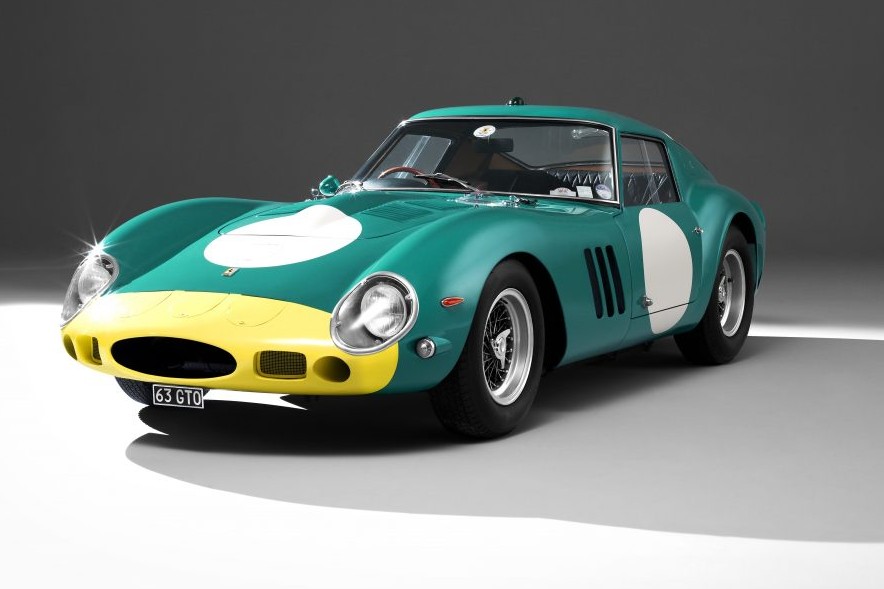 Ferrari 250 GTO, took 4th place in the Tour de France 1962. Source: Salon Privé
Any event that features an original Ferrari 250 GTO is the highlight of the season, but this year, Salon Privé will feature even two of these scarce and valuable cars. As a part of a new event called Red Collection, the organizers managed to secure the attendance of chassis number 3767GT, which was originally owned by famous British gentleman racer David Piper. As well as the chassis number 4399GT (Series 2 car), which Graham Hill raced at Goodwood and Silverstone. Since the Ferrari 250 GTOs are precious cars, they are very rare to make an appearance, and having two on display is an enormous achievement. To make things even more interesting, David Piper, the original owner of #3767GT, will be present at the event as a special guest, reuniting him with the characteristic green 1962 Ferrari 250 GTO.
5. 1,200 HP Danish supercars will be amongst the most powerful cars on show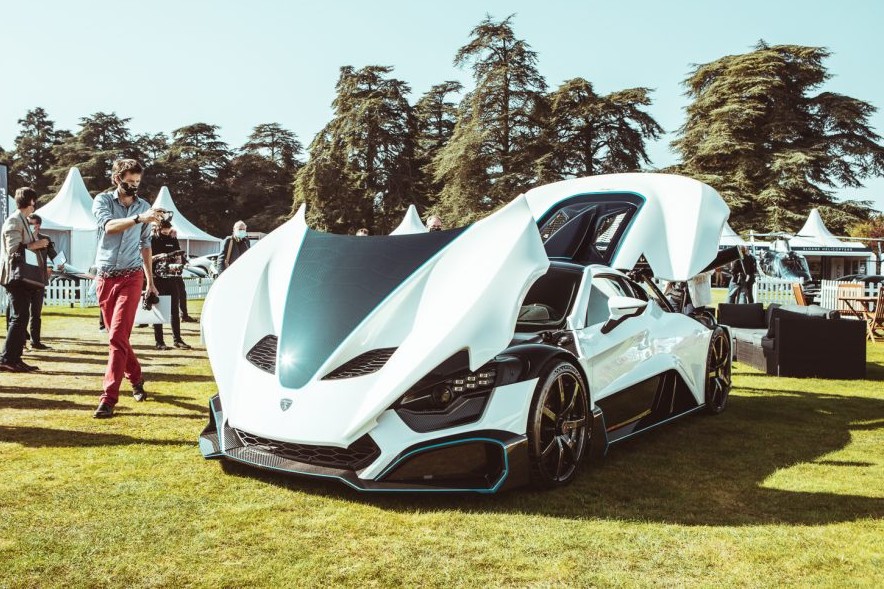 Zenvo TSR-S. Source: Salon Privé
One of the main events of Salon Privé is the Concours d'Elegance, and this year Danish supercar manufacturer Zenvo will be participating with two entrees. The Zenvo TSR-S and TS1 GT will be representing the unique design approach, bespoke nature and technical advancements of this exclusive brand. Zenvo is no stranger to Salon Privé since its cars were exhibited before. Both models are equally impressive, with power outputs exceeding the 1,100 hp mark but somewhat different purposes. The TS1 GT is a super-capable Gran Turismo machine, but TSR-S is a track-ready monster designed to provide the driver with an exhilarating driving experience.
6. Selection of pre war roadsters with charming German-British trio
1938 Mercedes-Benz 540K Cabriolet A with one-off configuration combined the two-seater coachwork with the longer-wheelbase chassis, and an engine and gearbox that were set back by almost 20cm. Source: Salon Privé
Salon Privé's Concours d'Elegance will include the vehicles from nine classes showcasing only the finest examples. Amongst the most eagerly awaited entries is the trio of prewar icons considered strong contenders for the 2021 Salon Privé  Concours d'Élégance title. Visitors will have a chance to see two Teutonic legends in the form of an impressive 1938 Mercedes 540K Cabriolet A and elegant 1928 Mercedes 680S with Swiss/French bodywork by Gangloff. The definitive British sports car of the 30s – Jaguar SS100 will be following two German convertibles to complete the trio of most sought-after pre war machines.
Pre war Mercedes-Benz on JamesEdition
7. Rolling Bones hot rods with amazing patina
Rolling Bones hot rod. Source: Salon Privé
The true value of an event such as Salon Privé is the number of cars or visitors and the diversity and quality of vehicles exhibited. One of the critical imperatives of the organizers is to present the most compelling examples of different automotive forms, which is precisely why this year an exceptional selection of hot rods by Rolling Bones will entertain the visitors at Blenheim Palace. Created by a pair of hot road aficionados, Rolling Bones is a company dedicated to making classic hot rods constructed and built using the same technology, tools and based on Ford models from the 1930s. Although the company has existed for a little over 20 years, their cars look like they were locked in a barn in 1955 and just recently discovered. With superb patina, specific technology and evocative shapes, Rolling Bones will undoubtedly be one of the stars of the show.