Villa Vignola perches on the UNESCO-designated Trabocchi Coast, with wonderful views out to the Adriatic from all angles. Located in the Abruzzo region three hours east of Rome, the seven-bedroom property boasts direct access to the sea from manicured gardens. With an interior covering 800 square meters and 12 bathrooms, the residence is spacious and inviting.
Read on for a detailed look at the impressive home and surrounding area.
Unique style and history
On the market at $3,950,00 (€3,300,500), the Mediterranean villa was built in 1966 by an engineer named Inverardi and finished in the 'arte povera' style, a radical avant-garde Italian art movement spanning the 1960s and 1970s. The period saw creatives explore a host of unconventional processes using non-traditional 'everyday' materials such as soil, rocks, and twigs.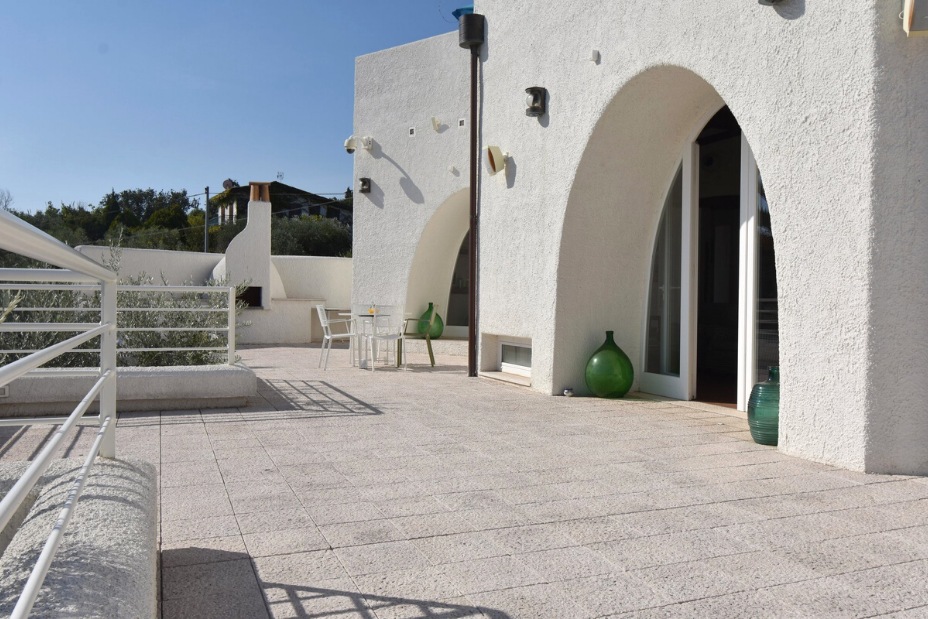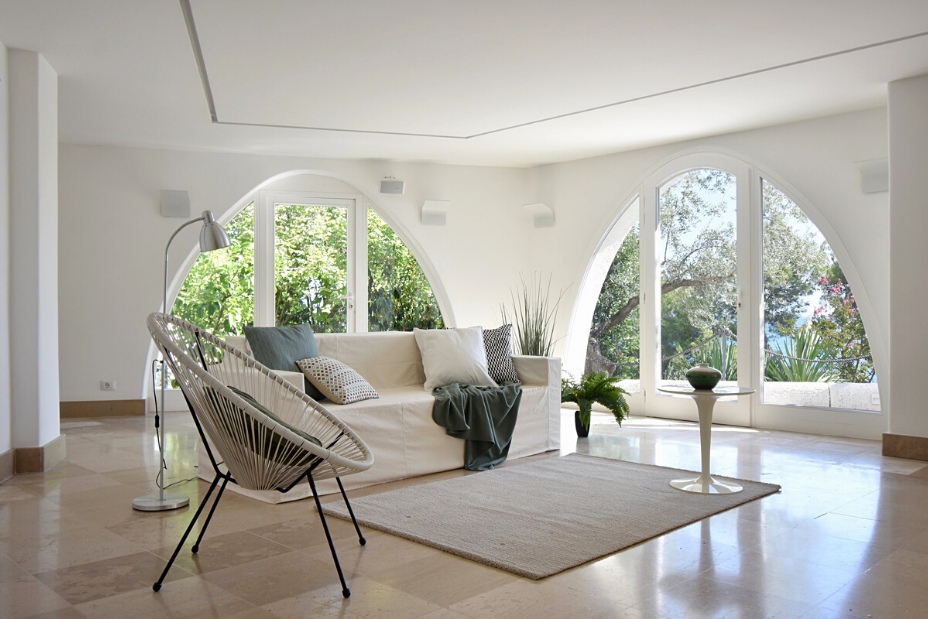 The property built in 1966 is finished in the 'arte povera' style, a radical avant-garde Italian art movement spanning the 1960s and 1970s.
The Italian phrase for poor or impoverished art, the term was introduced by art critic and curator Germano Celant. He wasn't referring to a lack of money, rather a challenge to classic practices.
How does that relate to Villa Vignola? The property was constructed using solid wood doors, exposed beams from a dinky abandoned church in L'Aquila, and flooring made from terracotta and parquet.
Many of these original features are retained today, alongside high-quality materials used during a renovation. The end result? Contemporary and vintage fuse seamlessly across staggered levels.
The glorious Trabocchi Coast
A short 10-minute drive from Vasto in the province of Chieti, Villa Vignola stands proudly on a hilly terrain, with picturesque Contrada Vignola beach at the end. Just a 30-minute car ride from the towns of San Vito Chietino and Rocca San Giovanni, the location is unique for JamesEdition – we have fewer than 10 homes listed in the locality.
Stretching 70 kilometers from Ortona to San Salvo, the coastline is dotted with wooden fishing platforms – trabocchi – sitting over the crystal-clear sea.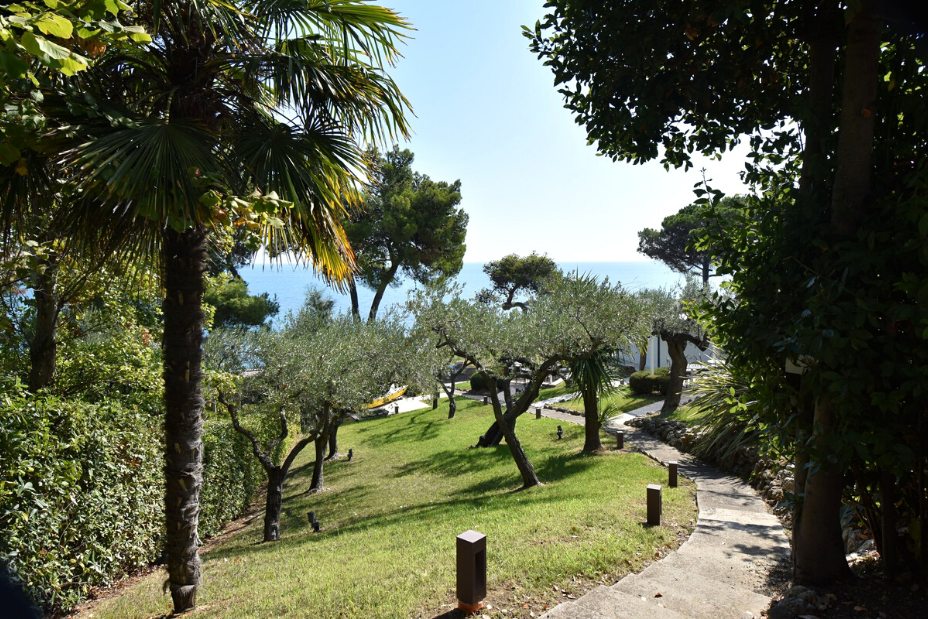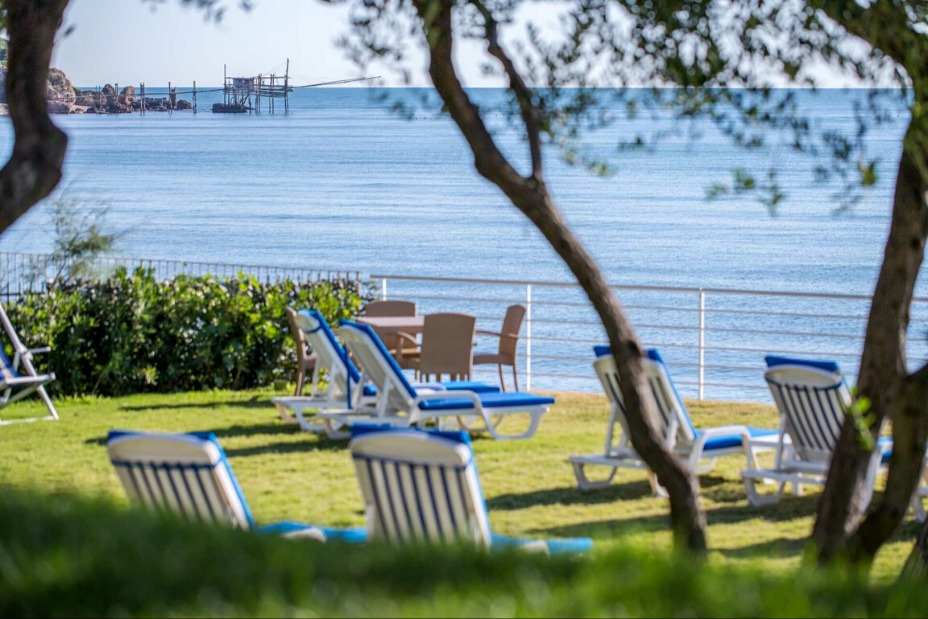 The villa boasts 2,500 square meters of private outside space with fantastic coastal vistas
For lovers of fine food, one Michelin-starred restaurant Al Metrò is just a 15-minute drive away from the residence (there is also a restaurant 1h15min drive 3 michelin starred (Niko Romito the best chef in europe by Madrid fusion in 2020). And if wine is of interest, the region is known for Montepulciano d'Abruzzo, Cerasuolo d'Abruzzo e Trebbiano with an array of vineyards to visit nearby. Golf fans won't be short of options, either: Termoli Club is 35 minutes away by car, Miglianico is 45 minutes, and Adriatico is an hour.
If you fancy getting out and about on two wheels, the Abruzzo Bike to Coast cycle path will satisfy that urge. Between the sea and the hills, the route spans 131 kilometers of fabulous scenery, passing through 19 seaside towns as well as the Trabocchi Coast.
Additional noteworthy sights along the way include Punta Aderci and Lecceta di Torino di Sangro nature reserves – the latter won the Italian Green Road Award in 2020.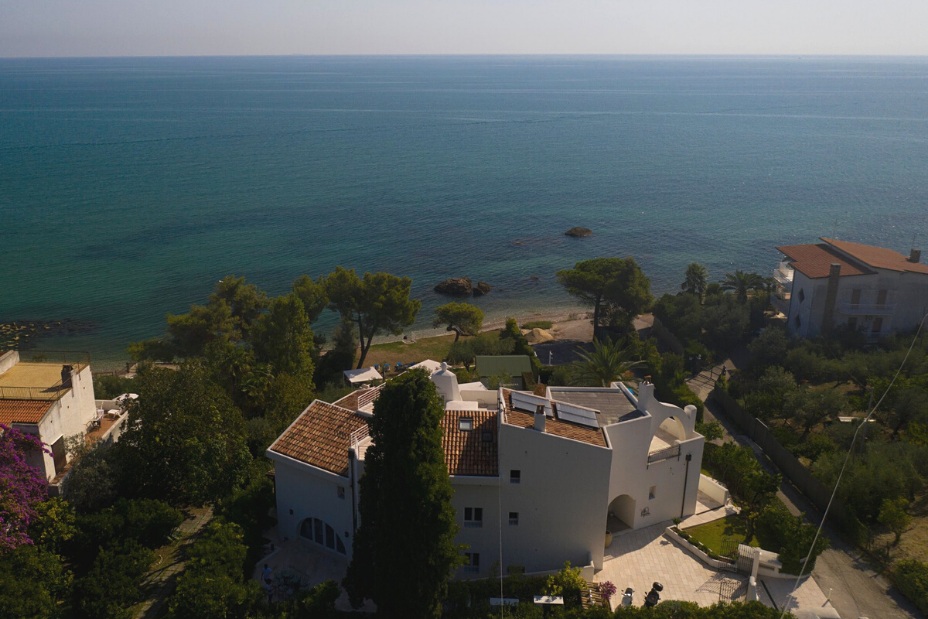 Villa Vignola is also well-positioned in other respects, a two-hour drive from Abruzzo and the same journey time from the National Park of Abruzzo, Lazio, and Molise, where untamed nature awaits. Recognized by UNESCO in 2017, the green space covers around 50,000 hectares in the Central Apennines. Hike, ride on horseback, or e-bike through grassy fields and rocky ravines – the choice is yours.
Come winter, there's plenty of skiing in the central-southern region, attracting enthusiasts every year. How does traversing powdery trails while admiring sea views sound?
Inside Villa Vignola
Back at the property, the next owner will enjoy 2,500 square meters of private outside space with fantastic coastal vistas. Wander along the pathway lined with olive and orange trees down to the sea and secluded beach – bliss.
Inside Villa Vignola, distinctive architectural features will wow, as will the bright and airy spacious living cum dining area. Equipped with a professional kitchen, there's also a highly distinctive bar corner, a wine cellar, and a sitting room complete with a fireplace.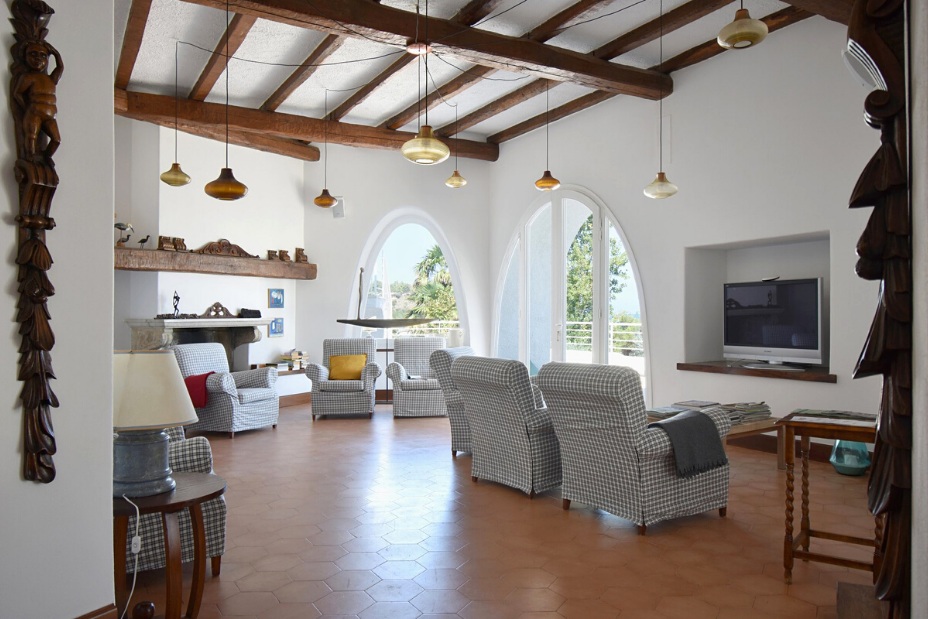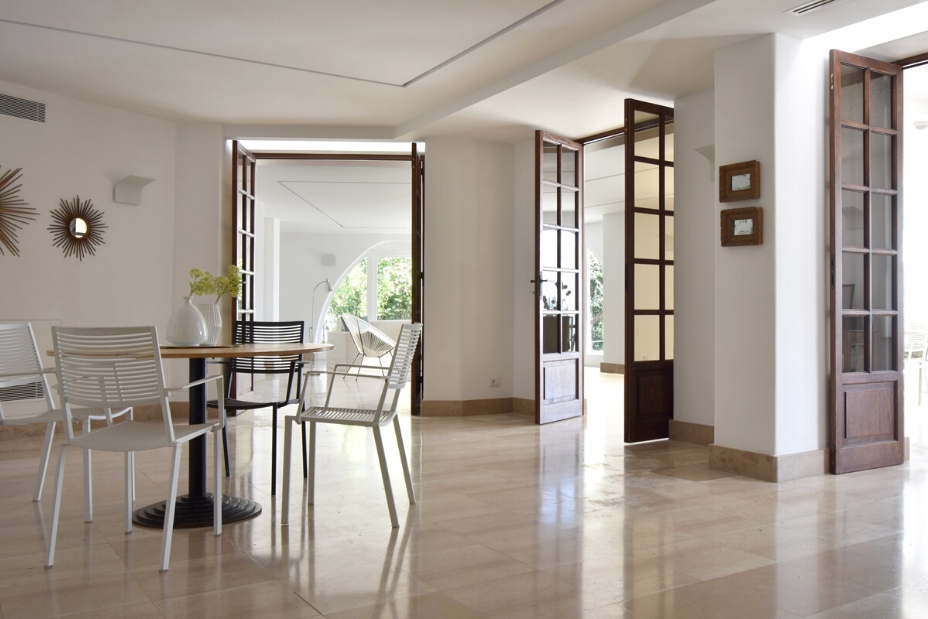 Each of the seven bedrooms boasts an en-suite bathroom, the temperature of each room can be individually adjusted, and the lighting is controllable via touch screen or directly from your smartphone.
Waterfront Villa Vignola: The ideal investment opportunity, and also well worth considering as a second home, or your primary place of residence.