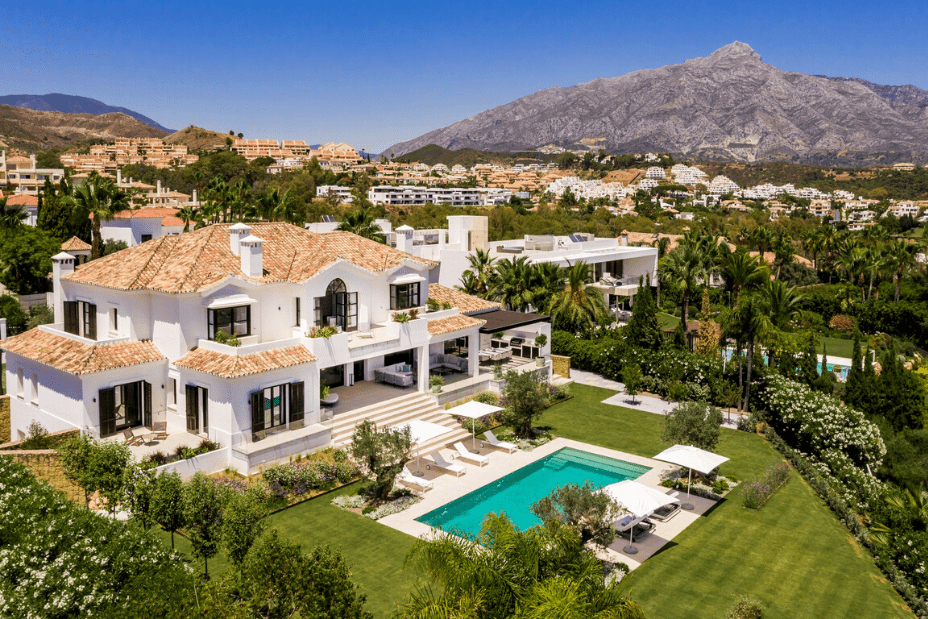 Welcome to a new series; The JamesEdition Guides, a fresh view on how to live an extraordinary lifestyle in some of the greatest cities of the world. Whether you are looking for tips for your next vacation, or want to get a feeling of what it's like to live there, these guides will transport you to the heart of its culture.
In our first Guide we will take you to Marbella, one of the most well-known hotspots amongst the wealthy in both Europe and beyond. According to 2021 metrics, Marbella has been number one for Real Estate inquiries and second in the number of saved listings, only to be followed by Los Angeles. Living in Marbella is rich in many ways because it has it all: sun, sea, sand, mountains, nightlife, and many social activities to keep you endlessly entertained. It's no wonder the location is desirable, especially taking into account a convenient Golden Visa opportunity with any minimum investment of €500,000 in real estate. We'll walk you through some of the best spots to get your journey started…
Local Highlights
5425 meters of pure speed. Ascari is one of the most beautiful and picturesque race tracks in Spain and probably in the world. "A technical and balanced track designed to enjoy the driving rhythm, speed and nature, designed respecting the orography and the original grove." By the way, it is not only a race track, but also a resort within a natural environment with first-class amenities including a luxury hotel, health spa, driving range, clay shooting range, azure swimming pool and bars.
Where To Stay
This Italian-inspired gorgeous Villa Padierna Palace designed by a British architect in 2003 for the Arranz-Villapadierna family, now is occupied by the exclusive Asian hotel line Anantara. The 120 excellently furnished rooms and nine private-pool villas create a fine variety to choose from.
The epitome of elegant luxury with distinct Andalusian hints, Anantara is the residence with a long list of highlights and special features. Residents may visit an enormous Spa with all kinds of saunas and massages or pick out any of its fantastic restaurants. Especially after Two-Michelin-star Spanish chef Paco Roncero started curating the smart, seasonal restaurant O by Paco Roncero.
Once the summer residence of Napoleon III's wife, now a charming boutique hotel with only seven chic rooms. Hotel Claude is well-liked among creative personas, celebrities and artists not for nothing: it's multilingual team provides the whole spectrum of high-end amenities from 24-hour room service to access for residents to a nearby spa, gym and indoor pool complex. Superb privacy in this 17th-century old town Marbella home is an experience in itself.
Finca Cortesin, ideally located between the Mediterranean and the tranquil hills of Casares, features 67-suites and six exclusive villas with unsurpassed views. But it is not only one of the most sought-after luxury retreats in Andalusia, but it is also home to the 18-hole, 'Volvo World Match Play Championship' golf course, with a state-of-the-art Jack Nicklaus academy. However, the uniqueness of this place does not stop here. Finca Cortesin offers its residents exclusive access to the state-of-the-art Spa with Spain's only Snow Cave, as well as the fantastic 6000 sq m Beach Club. And Finca Cortesín's exceptional restaurants curated by Michelin-starred chefs complete the whole picture.
Where To Dine
With slight hints of multicultural cuisine this two Michelin Star restaurant offers the best of the seasonal Andalusian Haute Cuisine as well as a wine list of more than 950 references. Nestled in the old town of Marbella, this exclusive restaurant offers an incomparable level of attention both to detail and guests.
Sitting on the edge of a lake and facing the Greenlife Golf Clubhouse in the Elviria Hills of Marbella, the Michelin star restaurant El Lago is the quintessence of Andalusian gastronomy. Besides such delicacies as foie with caramelised apple and pigeon with liver and mango, El Lago also holds an exclusive wine list of over 200 wines.
In case you have not had enough of the authentic Andalusian atmosphere in Michelin-starred restaurants, and you want to plunge into a noisy Spanish evening at a local restaurant and taste home-made high-class cuisine, then Casanis Bistrot has no equal. Located in the heart of Marbella Old Town, the restaurant has several spaces, each with a particular ambience for you to fully enjoy flavours, aromas and textures of Mediterranean cuisine.
What To Do
Simply one of the best courses on the coast. Designed in 2003 by American architect and course designer Cabell B. Robinson and carved into the hillside with natural vistas, La Reserva is a 18-hole challenging championship course. And for those who are not very much familiar with the game yet, there's the world-famous Manuel Piñero-Sanchez Golf Academy as well.
Just 5 minutes from the city center nestled this acclaimed course designed by the legendary Javier Arana, "the best Spanish designer of all time". The prestigious 18-hole course sits within the lavish vegetation of Pines, Palms, Casuarinas, Olives, etc. which make it a picturesque and perfect place to play golf in Marbella.
However, if you are in the mood for more active sports, then perhaps check out the largest polo club in Marbella. Santa Maria Polo Club is a new equestrian center and club, occupying 52 hectares of lavish nature and offering world-class facilities. With events happening throughout the year you don't have to be an experienced rider to enjoy the sport and the social atmosphere surrounding it.
Real Club Padel Marbella is one of the finest Padel Clubs in Marbella with 10 of the best courts in the area and superb facilities to its members and clients that wish to come and play. Gaining more and more popularity in recent years this high speed combination of Tennis and Squash make this new sport a must for your Marbella experience.
Where to Hangout
The Ocean Club Marbella should also stand for the OG. One of the biggest and longest standing beach clubs in Marbella, this club definitely does not stop when the sun goes down. Whether you're starting the day at their restaurant Amai, booking one of the extra large lounge areas, or watching some of the DJ and entertainment by the pool there is no doubt you will have an experience to remember.
Nikki Beach Marbella has a one of the best locations on the strip, directly on the beach in Marbella East and is a well known worldwide brand with many locations in the world's top hotspots including Mallorca, St Tropez, St Barths, Ibiza, Miami and more.. Located directly on the prime spot of the Don Carlos Hotel, this beach club name has always oozed fun, music and party vibes with a fantastic VIP terrace, open-air restaurant, immaculate pool and loads more.
Where To Relax
Here, in this fantastic wellness complex within the tropical garden of Don Carlos Resort, you will find a variety of world-class spa facilities. Enjoy a 1,600 m water circuit, sauna, vapour baths, a shower temple and exceptional aromas cabins. With state of the art facilities and design you can customize any package for a personalised day that suits your needs.
A celebrated beachfront spa with its own philosophy to inspire and align your six senses. The design of the location is inspired by local architecture and craftsmanship, as well as natural materials which provide instant calm upon entering this area of the resort. Inspired by natural healing a wide range of treatments and facilities is centered around generating more wellness in both the body and mind, all within serene and lush natural surroundings.
"A nature lover's paradise" as The Telegraph calls it, Marbella Club Hotel is not only another breathtaking beach club, but also an excellent wellness retreat set by the shore on the Golden Mile.  It is an iconic address, where an entirely private and healthy escape awaits. A naturopath, nutritionist and fitness expert are on hand to advise on exactly the right treatments and our intuitive practitioners personalise each therapy. Learn meditation from a master or try a dynamic new exercise. Enjoy a naturally delicious, wholesome Mediterranean diet and experience the ancient art of wellbeing through thermal seawater rituals as you rest and restore during your stay.
Where To Find Your Dream Home
Crowned as the World's Luxury Marketplace, JamesEdition has created a well-known presence in high-end real estate by working with some of the best names in the business. Saving you time through creating one access point and search; you will find a curated selection of the best properties on the market right now; and if Marbella isn't only your interest – browse over 200,000 global listings because now the world is at your fingertips.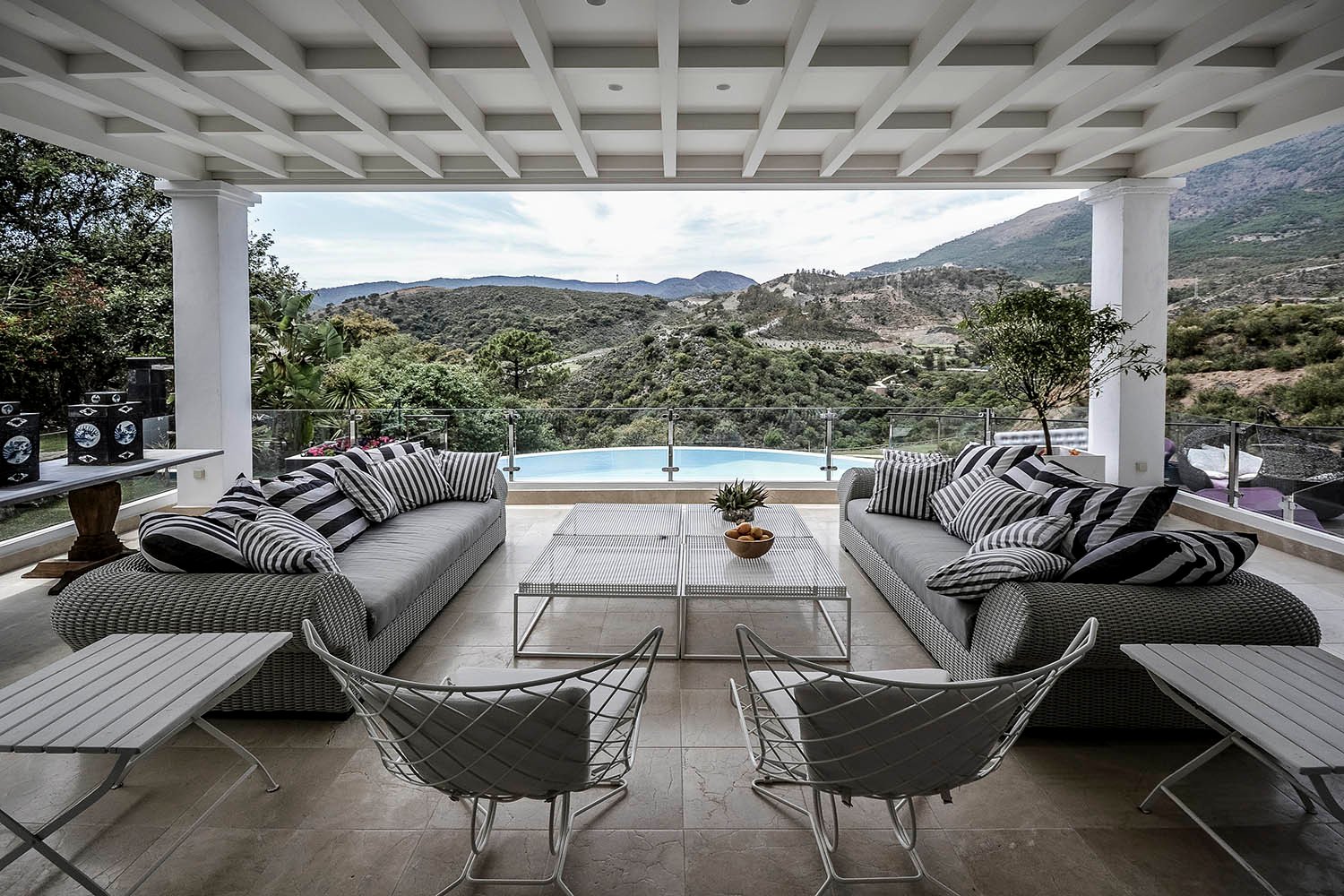 Owner of MAS Margareta Stjernström compares finding your Dream Home to a love affair, it has to click at first sight. After working for an international art auctioneer with a prestige property arm in Andalusia, Margareta brought her experience in dealing with high-end clients to opening her own agency. . "We rely on an amazing service, but at the end of the day, that's only valuable if we have properties that interest people," says Margareta.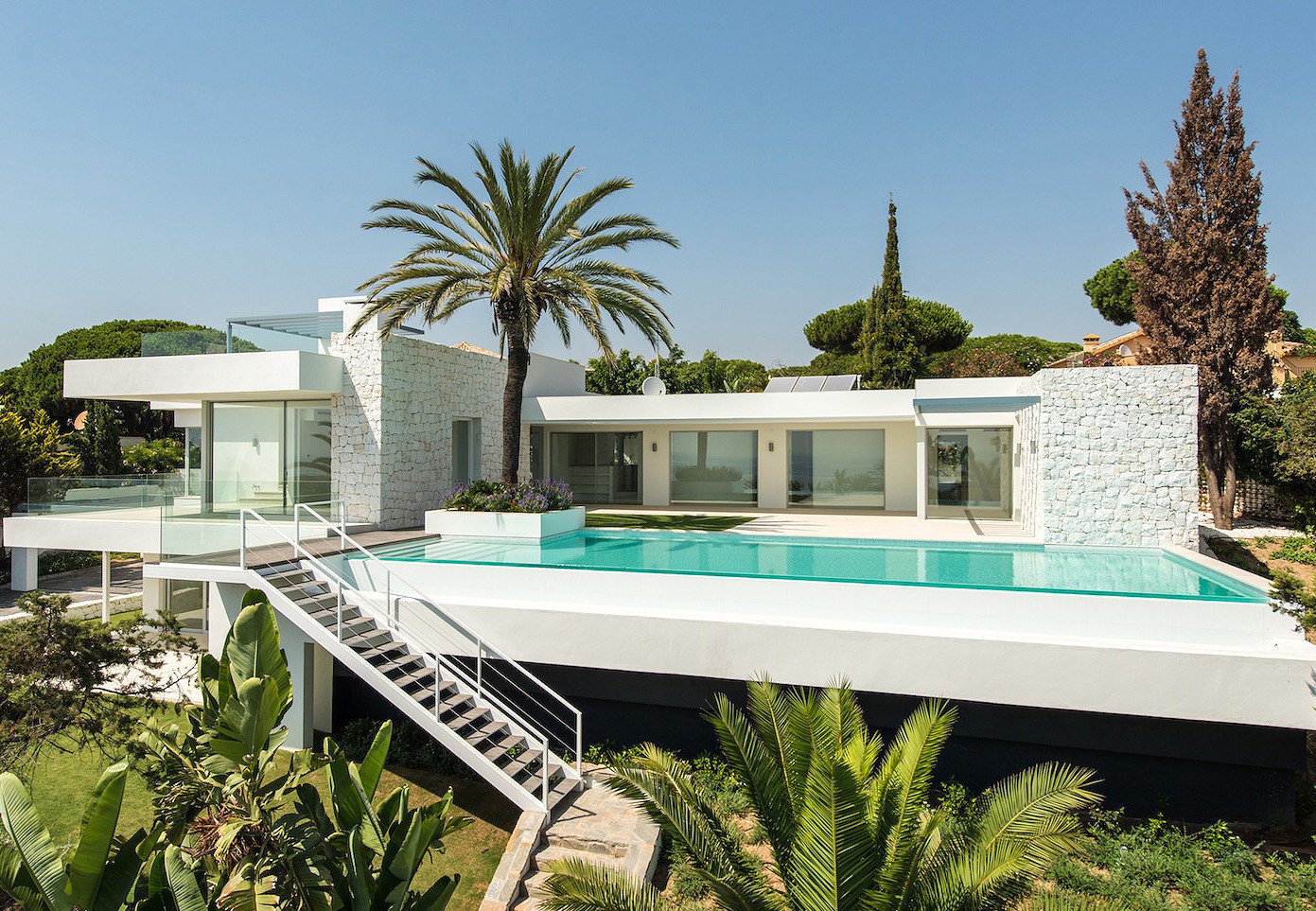 Panorama is Marbella's longest established real estate agency a fabulous selection of luxury villas, penthouses, townhouses and apartments for sale in Marbella, Marbella Golden Mile and other exclusive areas of the Costa del Sol. Led by Christopher Clover, this agencies prides itself on over 100 years of experience in the market, with a staff of 25 agents to help any potential buyer. Their premier Luxury Collection also features some of the finest homes and estates in the region; with a secure and private service their clients are able to view and purchase with the utmost discretion.