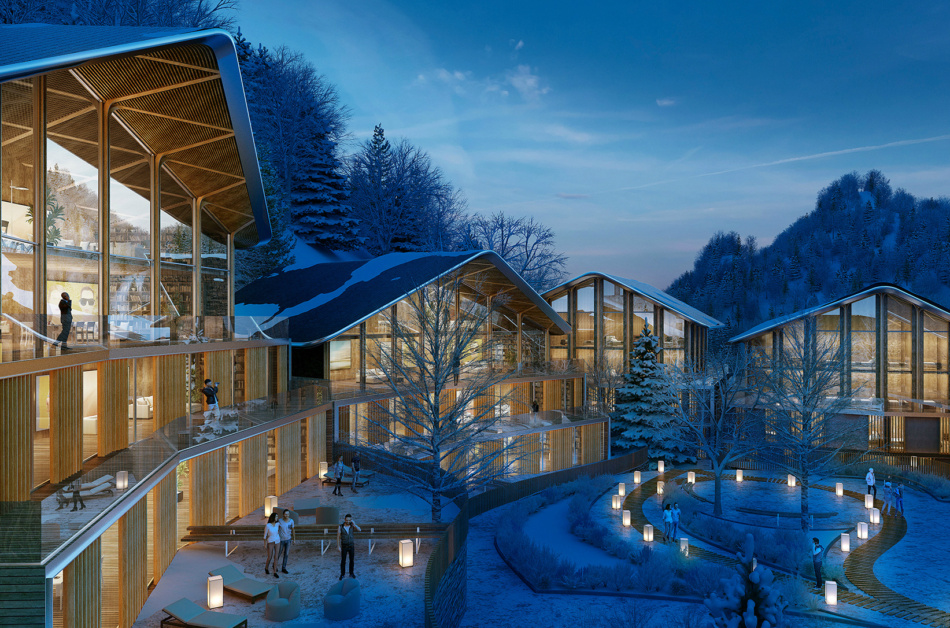 The Principality of Andorra is known for its political and social stability, as well as for its excellent standard of living. It's recognized as one of the best European countries in which to buy a second home.
Andorra is characterized by its raft of financial and tax advantages, both for individuals and businesses, which makes it an attractive developed country in which to invest. Furthermore, it's on the list of the world's most tax-friendly countries.
In this article, created in collaboration with our partner Andorra Sotheby's International Realty, we capture the essential points about this ever sought-after destination:
Lifestyle in the Principality of Andorra.
Upscale real estate, from new development to ski chalets and the top 1% of homes.
Tax tips for foreign investors.
Passive residency in Andorra.
Lifestyle: an efficient healthcare system, and internationally recognized ski resorts
Andorra has an area of 468 km2 and around 76,000 inhabitants of more than 100 different nationalities. Its official language is Catalan, although French, Spanish and Portuguese also are spoken there. Its official currency is the euro and the average monthly salary is 2,041.35 euros.
The country receives more than 8 million visitors each year, who primarily visit for shopping purposes or for reasons of health and well-being. Although Andorra's economy concentrates on services, its financial and construction sectors also majorly contribute to its GDP. The country's nominal GDP per capita is 33,547.84 EUROS, which is above the EU's. Since the 2000's it has grown at an average annual rate of 3.4%.
Andorra is one of the safest countries in the world. With its low crime rate, few places can rival it for safety.
Furthermore, it is the country with the second-highest life expectancy in the world; according to a report in the journal The Lancet, it has the best healthcare system in the world. With 2,000 hours of sunlight per year, it is the world's fourth healthiest country.
The Principality sponsors three free education systems: Andorran, Spanish, and French.
Living in Andorra means being able to enjoy the outdoors and the relaxed lifestyle afforded by natural landscapes.
And, finally, two of Andorra's ski resorts rank in the top 10 of European resorts (in the "value for money" category). The Principality has 3,000 hectares of ski slopes, 60% of which have a guaranteed all-season artificial snow cover.
New development: living in the midst of nature
This exclusive duplex is located on a new luxury housing estate in Ordino.  The exceptionally private area of Ordino is only a few minutes away from the cable car that ascends to the Vallnord Ski Resort.
Modern apartments: city living in the financial district
This exclusive 298 m² luxury apartment boasts an ultramodern design. Additionally, it has all the essential amenities nearby, including the popular Caldea Spa Resort.
Ski chalets: the charming rural side of Andorra
Fantastic duplex for sale in the exclusive residential area of La Pleta del Tarter, in the parish of Canillo. The main cable car that travels to the Grandvalira Ski Resort is nearby.
The top 1% of homes: jazz, hot springs, and views
The most expensive homes are mostly located in the prime residential area of Escaldes-Engordany. These mountain chateaus command breathtaking views over Andorra la Vella anв the valley. And Escaldes-Engordany itself is known for its annual jazz festival, numerous hot springs and a quite long list of notable residents. The area includes all mod cons to ensure that your lifestyle is as good as it gets.
Expert tips for foreign investors: Advantageous tax system approved by the OECD
Andorra stands out from other European countries because of its very low taxes.
Since 2009, Andorra has chosen to seek approval from the OECD for its tax regulations. The Principality's goal is to improve its international relations and put an end to its status as a tax haven.
Despite this, its rates of taxation still are very competitive.
Corporation tax, income tax, and the non-residential tax is 10% at the most.
The general indirect tax (IGI) is 4.5%.
Please note that there is no wealth tax, inheritance tax, or gift tax.
To attract foreign investors, Andorra has not only put a number of tax incentives in place but has also introduced major measures to ensure lenient immigration policies.
In 2017, the international consultancy firm Bradley Hackford ranked Andorra as the second most fiscally attractive country worldwide.
Presently, Andorra has a pending double taxation agreement with several countries (e.g., France, Spain, Luxembourg, Liechtenstein, Portugal, United Arab Emirates and Malta). An association agreement is currently being negotiated with the EU that would give it access to the internal European market that has more than 500 million consumers.
Since new regulations were passed in 2012 to open the IED, the amount secured in foreign investments has grown by 268% to reach 3.8% of GDP, which is above the average of neighboring countries.
Passive residency in Andorra
Act 9/2012 (31 May 2012) on immigration provides various possibilities for residing in Andorran territory, including ever-popular passive residency.
This type of residence permit is suitable for business people who wish to manage their assets in Andorra but conduct their business outside Andorran territory. It also is appropriate for professional athletes who wish to take advantage of the benefits of training at high altitudes while maintaining primary residency elsewhere.
Passive residents also will soon be able to enjoy the full benefits of the double-taxation agreement.
Exclusive luxury insights
for newsletter subscribers only
Delivered every week to your inbox