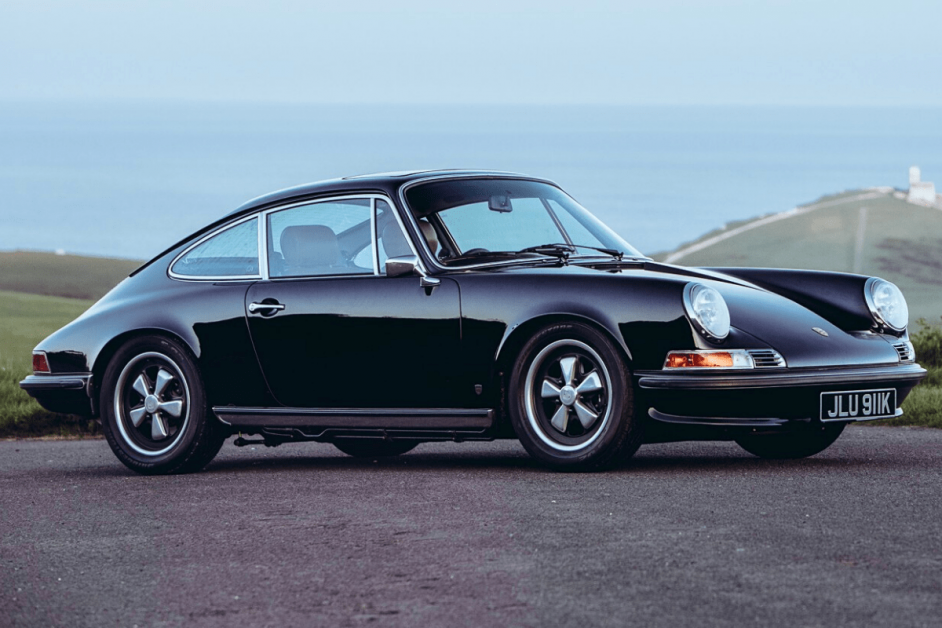 Photos: Gooding & Company, RM Auctions, Bonhams
A reasonably practical daily driver, a status symbol, a performance benchmark and a racing champion all over the world, the 911 is one of the most versatile and important performance automobiles ever made.
Not long after the 911 celebrated its 50th birthday in 2013, values for classic air-cooled 911s skyrocketed and the 911 became one of the very hottest vehicles in an already super-heated collector car market during the boom years of 2014-16.
More recently, though, things have definitely cooled off and we can no longer count on each and every Porsche being a sure thing.
That said, certain limited-production, high-performance 911s are still selling for surprisingly strong prices. And even for those 911s that have faltered, values are still rather high in general even if they aren't growing.
Almost every 911, from the first short-wheelbase cars of the mid-1960s to the very last 993-generation car in 1998 (a blue one sold to Jerry Seinfeld, to be exact), is worth far more today than it was just six or seven years ago and most signs point to them staying that way.
Today Porsche values vary hugely, from about $35,000 USD for an excellent-condition 1977 911S to over $1.25M USD for a 1995-98 GT2.
Keep reading to explore our selection of the most valuable classic and new 911 models, or just look through all Porsche 911 for sale on the market.
Porsche 911, 1960s: early models and a famous Targa body
Cars to buy: 1960s Porsche 911 for sale
The 911 came out in 1964 and changed little for the rest of the decade. There was less variation in the 911's early years as well. The high-performance 911S came out in 1967, as did the famous Targa body style with its removable roof panel.
The bottom-tier model called the 911T debuted in 1967 as well.
Fuel injection replaced carburetors for the 911S in 1969, and a middle model called the 911E arrived.
Very early models from 1964 and 1965 are particularly collectible among '60s 911s due to being the first of the breed and their relative rarity.
Porsche 911, 1970s: Targa, 911 Turbo (aka 930) and Carrera RS 2.7
Cars to buy: 1970s Porsche 911 for sale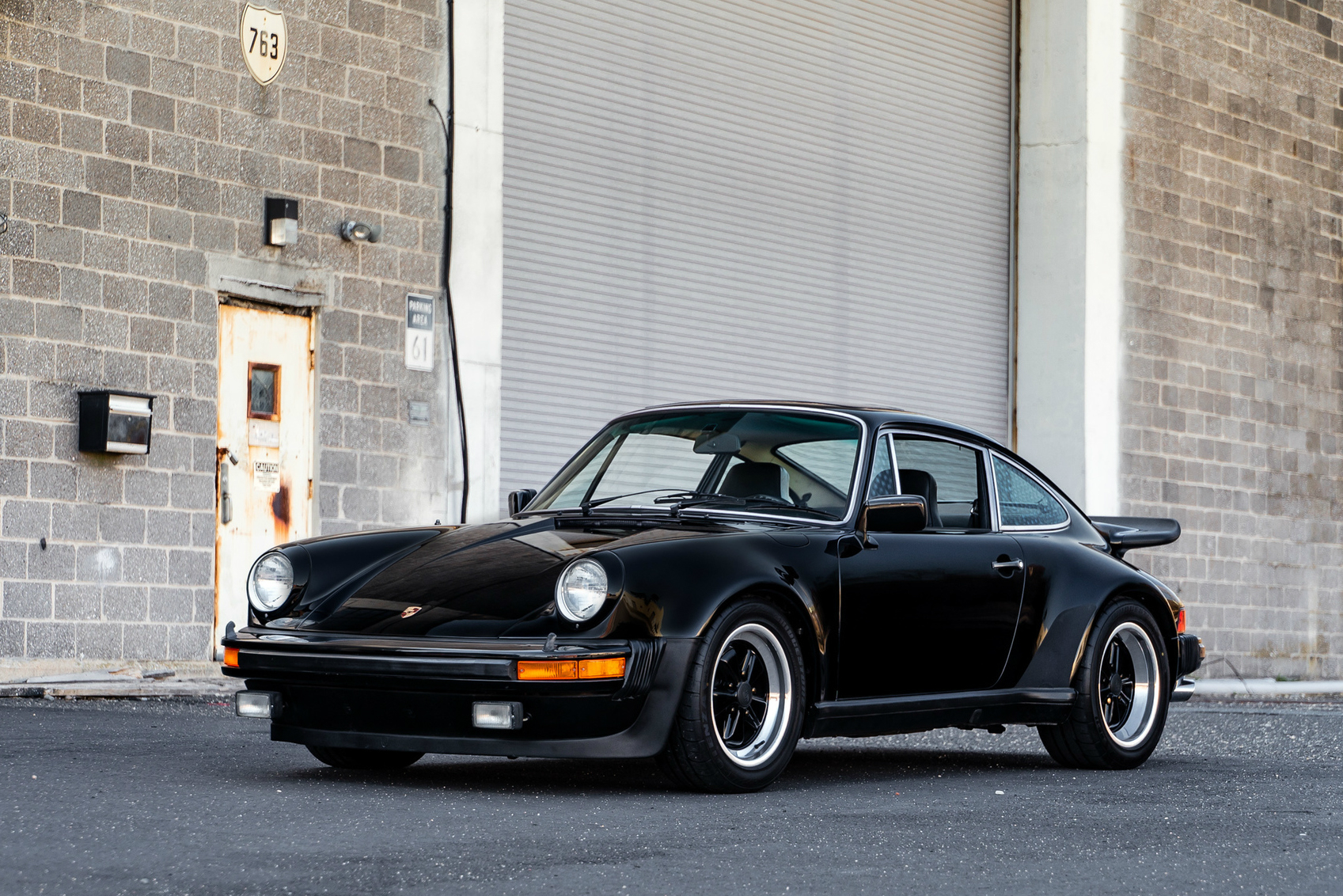 Among 911s that have dropped in price recently is the first generation 911 Turbo (aka the 930), which cracked $200,000 USD for an excellent example in 2015 but has retreated gradually since.
A good 930 is worth around $150,000 or more today, though, and it's worth noting that this is about three times what it worth 10 years ago. Otherwise, prices are mostly tracking straight and staying high, as even the last air-cooled cars from the 1990s have moved out of used car territory and become full-fledged collector cars.
Also, there is a 935 model introduced in 1976 as the factory racing version of the 930. Today the signature 935 car can have a seven-figure price tag.
A few minor corrections aside, most classic 911s are still flying high after doubling or even tripling in value over a few short years. They're just not climbing anymore.
At the top end of the 1970s price spectrum, meanwhile, is the 1973 Carrera RS 2.7 Lightweight (a more comfortable but less valuable Touring version was also available).It is among the most valuable sports cars of its day, and can be distinguished by its contrasting "Carrera" script on the sides of the body and the now-iconic ducktail rear spoiler.Canadian auction house RM Sotheby's sold three of them last year – one in Monaco for $1.48M USD, one in Monterey for $1.38M USD and one at an all-Porsche auction in Atlanta for $1.325M. A decade ago, the best examples weren't even worth half a million dollars.
Porsche 911, 1980s: Carrera RS, Turbo S or Carrera 3.2
Cars to buy: 1980s Porsche 911 for sale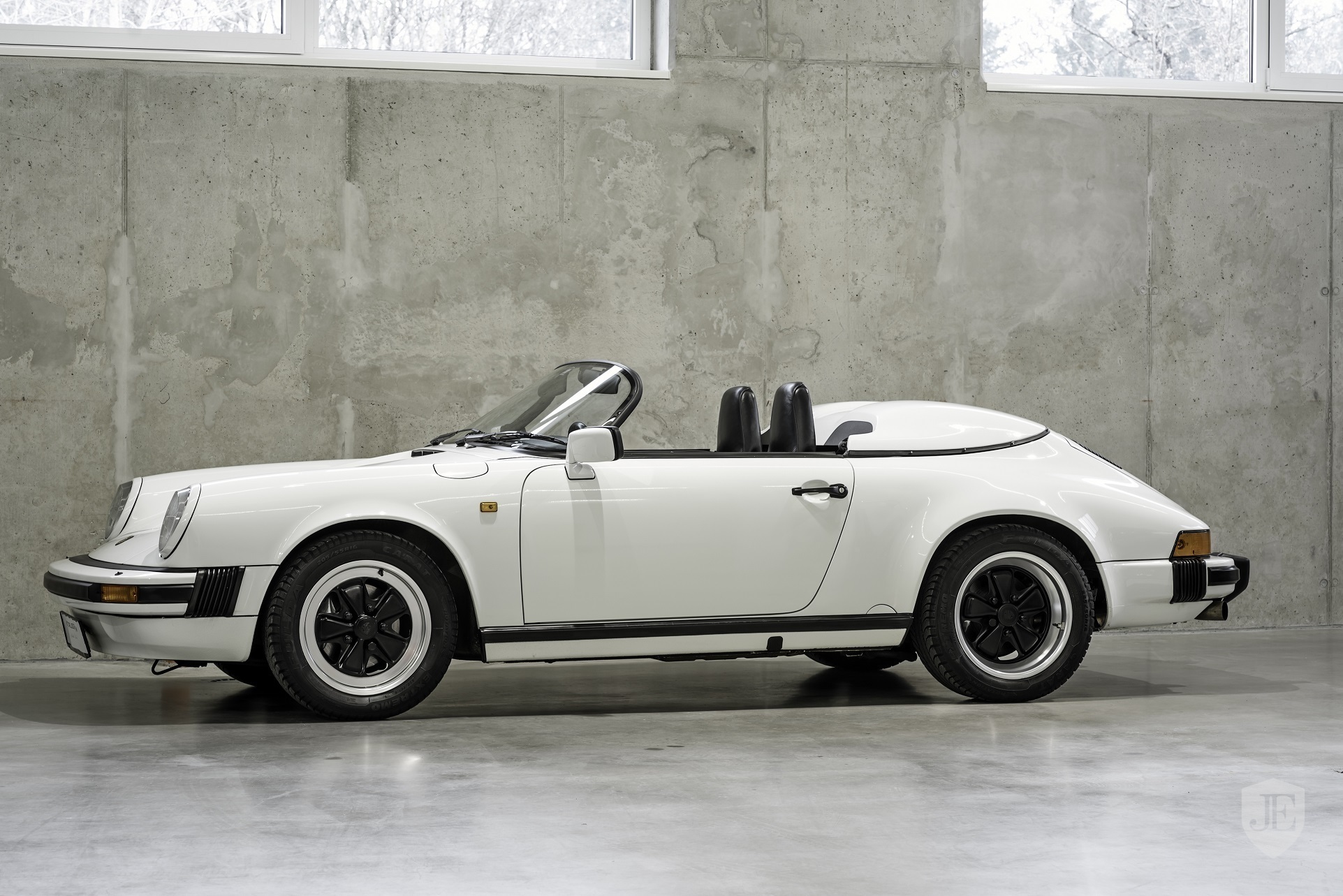 The Carrera Speedster of the late 1980s is one of the rare, highly collectible models that sit at the higher end of the classic 911 market. The car was a nod back to the Spartan 356 Speedster of the 1950s, and a little more than 2,000 were made.
Speedsters weren't taken very seriously in the market for a long time, but now low-mileage Speedsters routinely bring over $200,000 USD at auction even though the best examples in the world weren't even worth six-figures at the beginning of the 2010s.
Meanwhile, among the 964-generation (1989-93) 911s, the most valuable models are the Turbo, Turbo S and Carrera RS 3.8.
High-production base model cars (like the 911 SC or the Carrera 3.2) are much more modestly priced).
Porsche 911, 1990s: 933 (Turbo S, Carrera RS, GT2)
Cars to buy: 1990s Porsche 911 for sale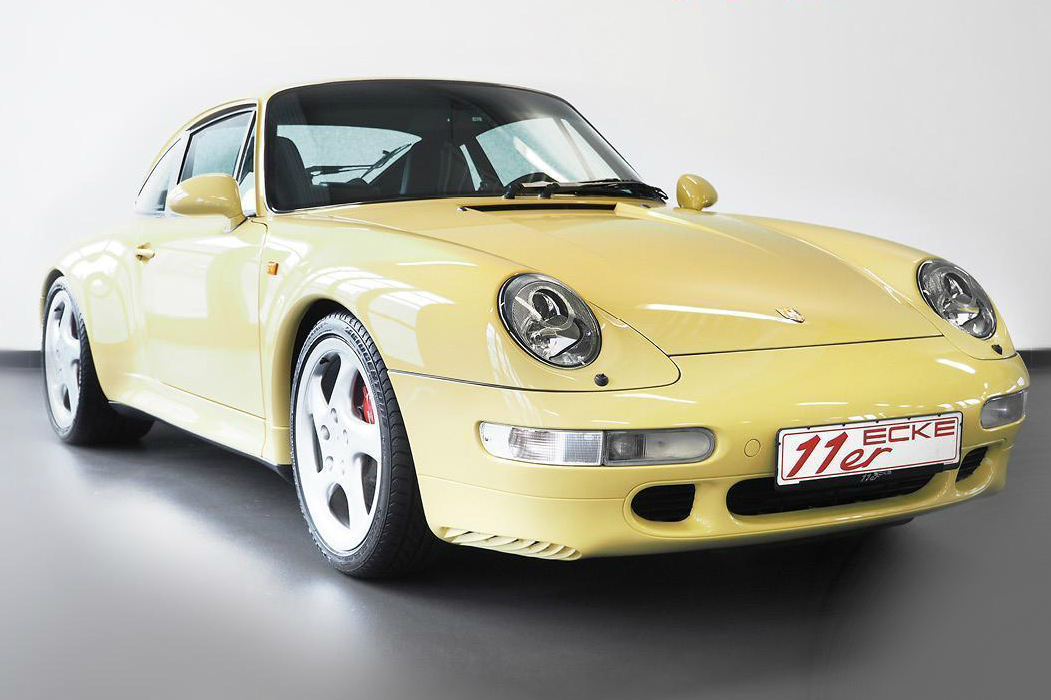 Among the 993-generation (1994-98) 911s the Turbo S, Carrera RS and race-oriented GT2 command the most money.
The 993 was the last and most developed of the air-cooled 911 before the unloved 996-generation came along, and many consider the 993 to be the best-looking 911 as well.
Prices have been mostly flat for the last two years, but a low-mile, mint-condition example of the aforementioned most valuable models have the most potential for further growth.
The most collectible 911s currently on the market
Cars to buy: Porsche 935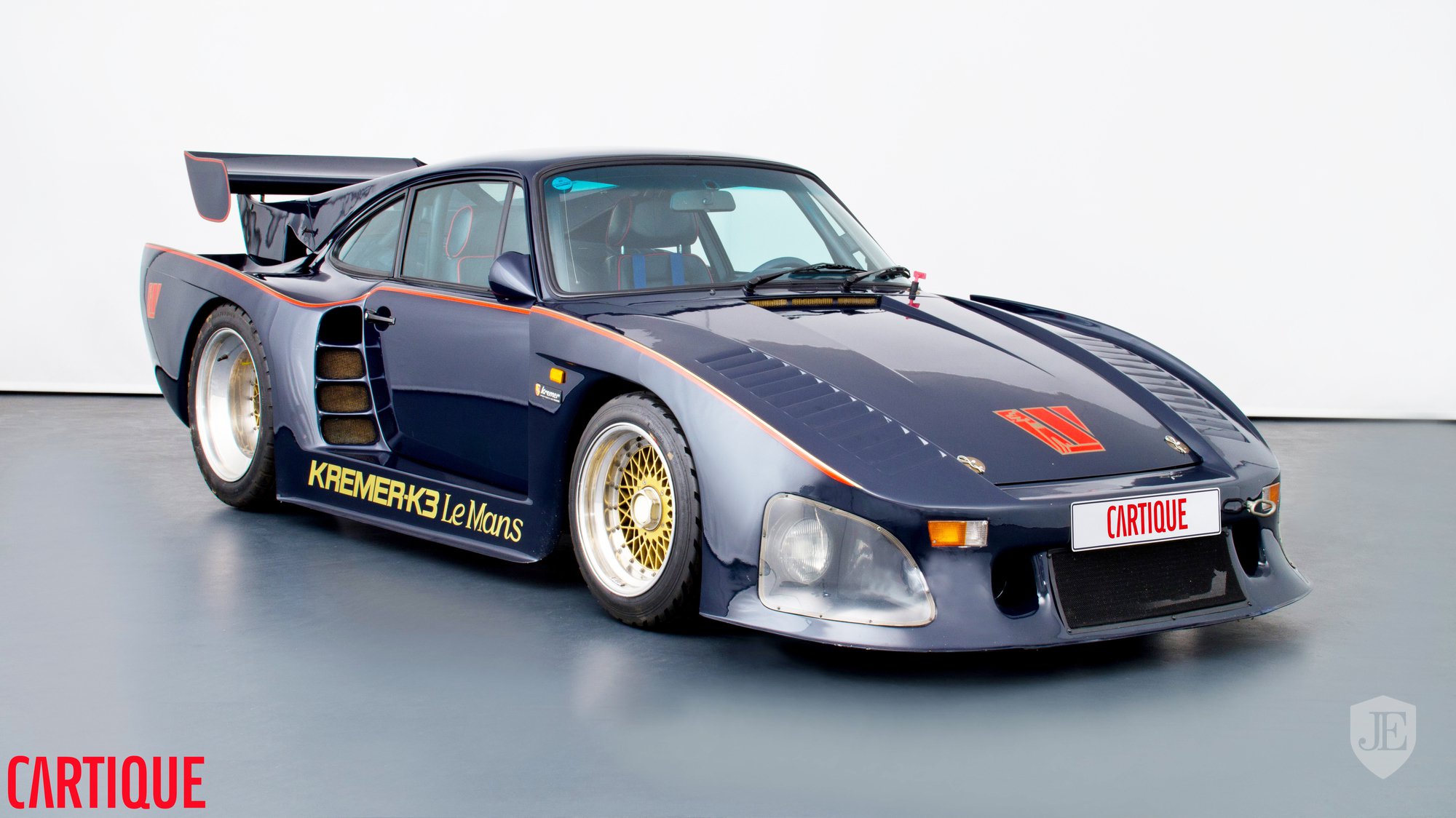 A 935 model is the factory racing version of 911 Turbo. Porsche built 410,348 air-cooled 911s from 1964-98, and the company is proud to point out that over 70 percent of its cars are still on the road. There are therefore lots of 911s on the market to choose from at any given time, and there is an almost dizzying variety of submodels, engines, options and, of course, prices.
The Future Outlook: air-cooled VS water-cooled models
Cars to buy: 996 GT2, 997 GT2, 997 GT3 RS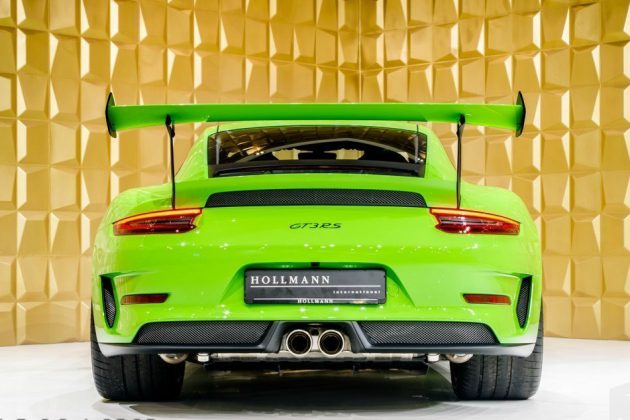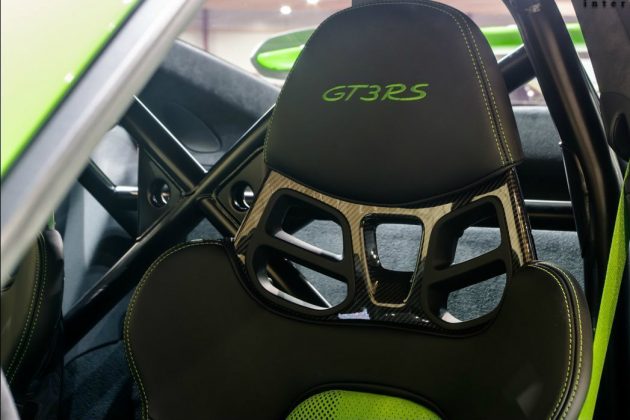 Buying a collectible vintage Porsche 911 and flipping it for a quick profit in a few months is a thing of the past. Even so, an old 911 never goes out of style and in general values have tracked straight enough and for long enough that they look to have settled at a realistic and sustainable level.
Later, water-cooled 911s have also sold for surprisingly high prices, but this has largely only for limited-production, high-performance models like the 2001-05 996 GT2, 2007-12 997 GT2, and 2010-12 997 GT3 RS.
Serious Porsche collectors also pay a surprisingly high premium for rare, attractive colors like Riviera Blue or Oak Green Metallic.
The most valuable Porsche 911s are low-production high-performance or track-oriented classic models like the 964 Carrera RS, 993 GT2 or the newer 2010 911 Sport Classic.
Low odometer readings and like-new condition also command a significant premium. A track-oriented car like a GT3 can sell for far more if it has never actually seen the track.
The reputation of the 911 for performance, build quality and practicality gives it broad appeal for enthusiasts and collectors, and Porsche itself is committed to keeping its cars on the road with an expanding inventory of available classic spare parts as well as a factory restoration service.
All of this partly explains why demand has been so high for vintage 911s and why prices have been so consistently high despite the 911's relatively high production number over the years.
Things to consider when buying a collectible 911
Mileage – Unrestored Porsches with very low mileage, under 10,000 or even 1,000 miles (about 16,000 or 1,600 km), are the most collectible and command the very highest prices. But if shopping for a classic Porsche 911 to actually drive and enjoy, consider a car with a slightly higher odometer reading so its value isn't adversely affected every time it leaves the garage.
Color – depending on year and model, color can have a significant impact on a collectible 911's value. Since the 911 has changed quite slowly over the years, little details help set individual cars apart.
Many collectors value bright or particularly rare colors like Speed Yellow on a later car or Bahama Yellow on a 1960s 911.
Buyers could also special order paint colors on their new 911 to suit individual tastes. Special order paint cars tend to command a premium price as well.
Service history – a full, detailed service history of work done on schedule and by reputable mechanics is very important, particularly on more complex late-model cars.
Documentation – Matching numbers, ownership history and rare options as they came from the factory (rather than added later) are hugely important factors on a collectible 911. A Certificate of Authenticity is available directly from Porsche, and most more valuable examples should come with one.