Jeff Bezos has acquired an extensive real estate portfolio. Previously, his crowning purchase was a property in one of the most prestigious neighborhoods of Seattle; but, this investment has been eclipsed by his latest stellar acquisitions.
Bezos recently bought a $165 million house in Los Angeles and an extraordinary penthouse apartment in New York.
We took a closer look at Jeff Bezos' most recent real estate purchases–and selected the most impressive homes for sale next door to his new properties.
Bezos' new penthouse on Fifth Avenue in New York and what you can buy in the neighborhood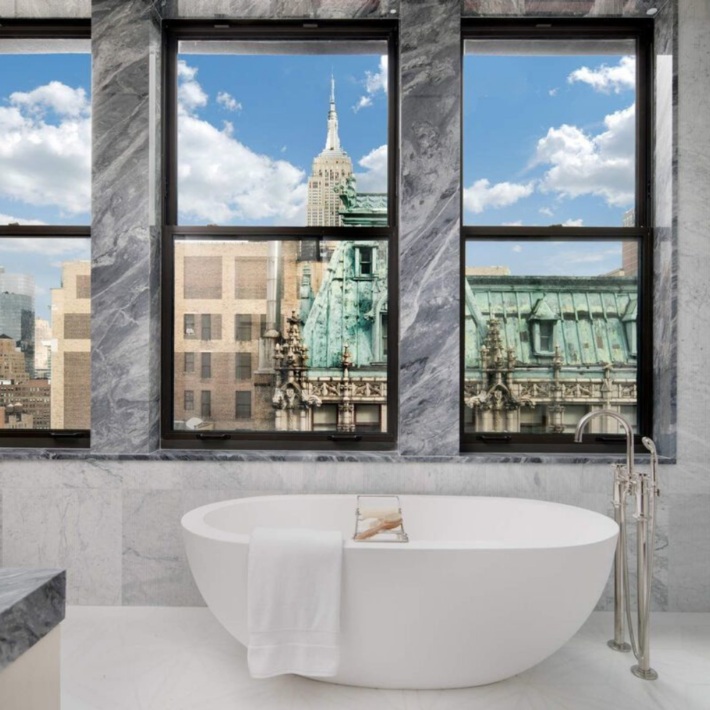 The founder of Amazon.com recently has bought a new US$16M apartment on the 20th floor of 212 Fifth Avenue. He began searching for apartments in Manhattan in April, immediately after his divorce from Mackenzie Bezos was announced. According to the New York Post, Bezos expected to invest around $60 million in a new home in the area.
Last June, he purchased three apartment units in the same building, amounting to a total of $80 million. So, the final property investment in the Fifth Avenue skyscraper comprised the missing piece of his Manhattan real estate empire.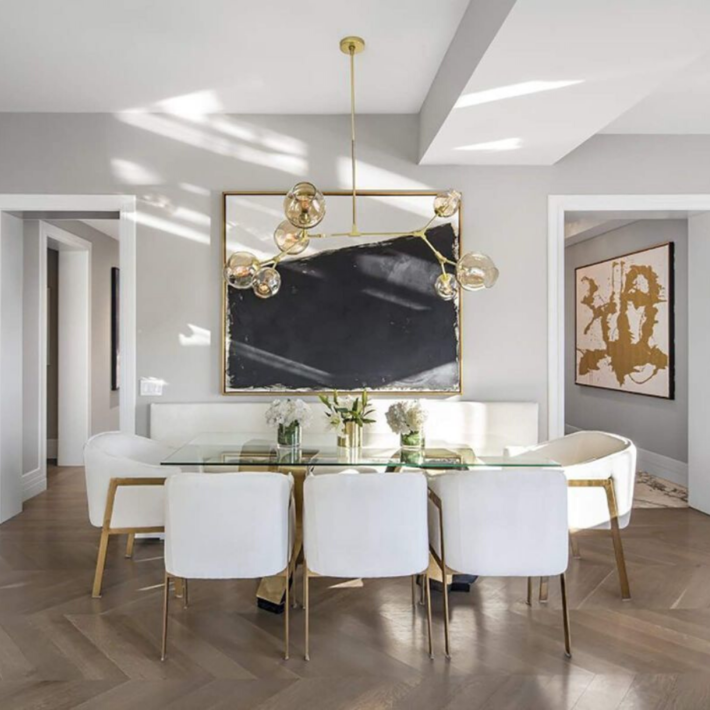 Bezos' new home, NYC. Image by Sotheby's International Realty.
Apparently, Jeff Bezos plans to combine his four homes in the New York skyscraper into one dream house. And the location is perfect: NoMad is one of the most vibrant, up and coming neighborhoods in Manhattan.
On JamesEdition, we offer 20 homes for sale in this area, with a median price of US$3.5 million–much more affordable than the price that Bezos paid for his newest trophy.
Would you like to enjoy the same panoramic views as the Amazon founder who is one of the most noted entrepreneurs in the world? Welcome to this premier address on Fifth Avenue. 277 Fifth Avenue is the newest and tallest, luxury condominium development on the block.
Residence 46A, which you will find on our website, is exceptionally spacious, spanning the entire western facade with northern and southern corner exposures. Ceiling heights accentuate magnificent views of the Empire State Building, Chrysler Building, and Hudson River.
Jeff Bezos' US$165 million house in Beverly Hills and what is available for purchase nearby
In February 2020, Mr. Bezos closed the largest real estate deal in California.
The world's richest man bought a megamansion in Beverly Hills from media mogul David Geffen, co-founder of DreamWorks. The estate originally was designed for Jack Warner, another movie titan, and the president of the Warner Bros. film studio.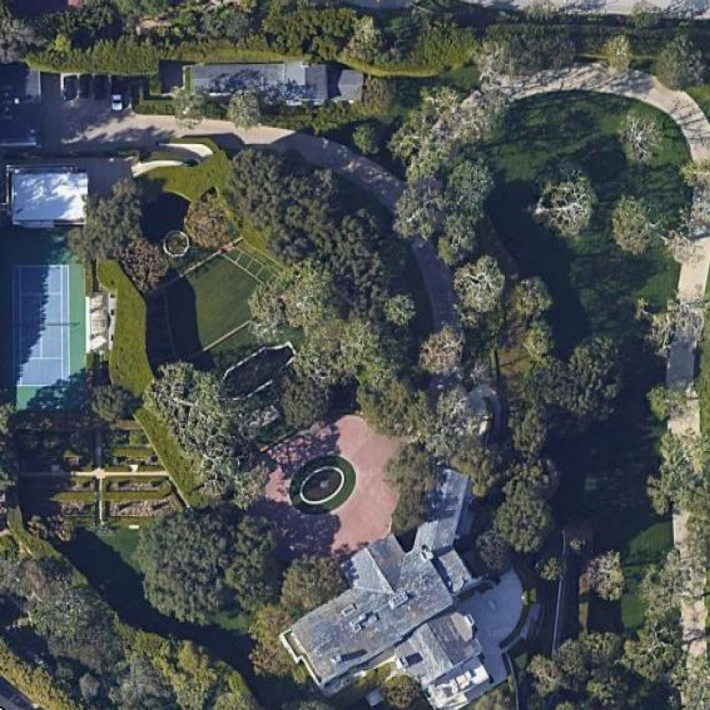 Bezos' Beverly Hills estate. Image by Google Maps.
The famous property features two guest houses, a tennis court, a swimming pool, and a nine-hole golf course, according to Architectural Digest. The estate is located mere minutes from Bezos' other California properties. In 2007, Mr. Bezos purchased a US$24.45 million Spanish-style mansion and later bought the 1950s Beverly Hills house next door for US$12.9 million.
With such a wide range of prices, how much should you expect to spend when choosing a new home somewhere on Angelo Drive in Beverly Hills? According to JamesEdition data, the most expensive homes in the area can cost up to US$115 million; the most affordable ones come with a price tag of approximately  US$4.5 million.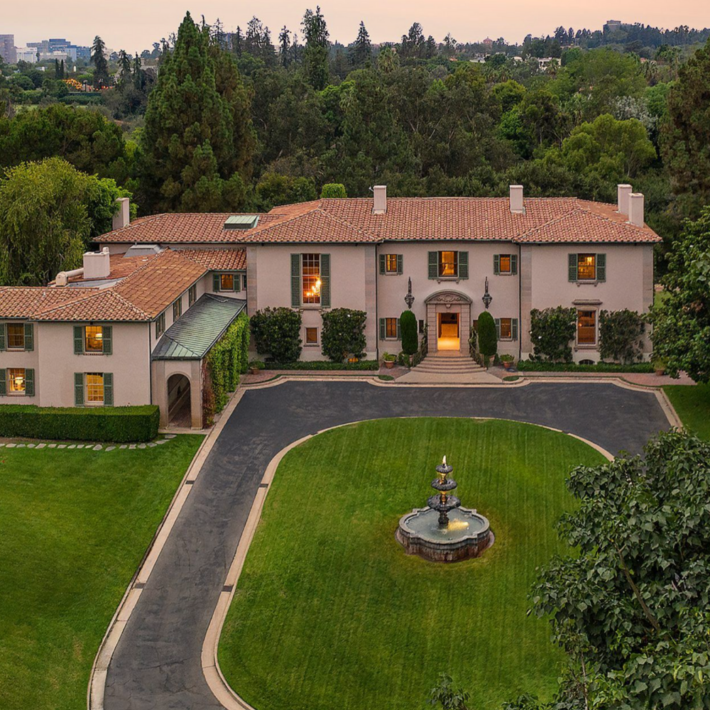 The largest compound in Holmby Hills: a majestic, Italian Renaissance estate (US$ 115,000,000)
View the listing
You too can purchase an undeveloped site with breathtaking, panoramic views over the valley– and design the home of your dreams.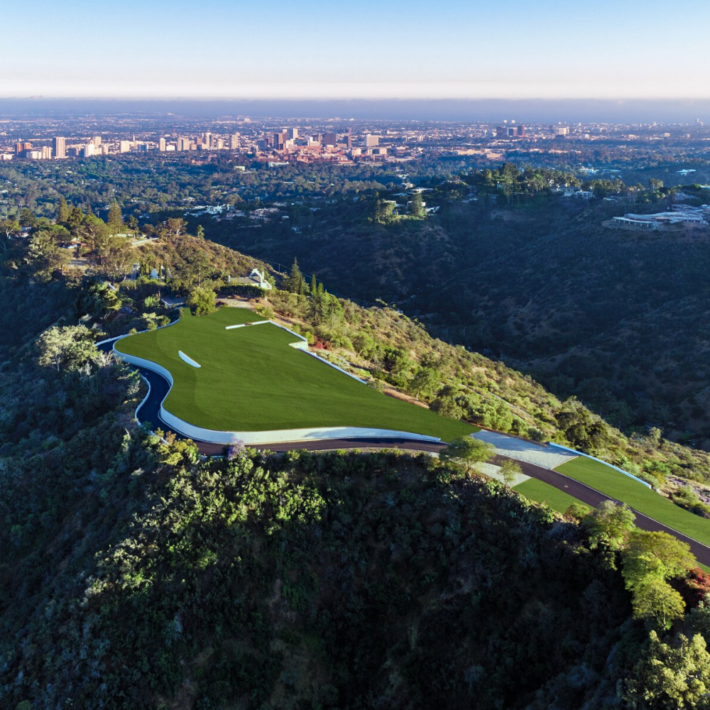 The Enchanted Hill: a 120-acre undeveloped site in Beverly Hills, Los Angeles (one of the most unique and rare opportunities on JamesEdition (US$ 110,000,000)
View the listing
The Enchanted Hill, a 120-acre undeveloped site in Beverly Hills, was purchased in 1997 by the late Paul G. Allen, Microsoft co-founder, and philanthropist. The property has undergone extensive infrastructure improvements including a one-mile private street and two separate gated entrances via Benedict Canyon Drive and Angelo Drive. Only minutes from Rodeo Drive and The Beverly Hills Hotel, the iconic, hilltop property hovers high above the city, offering unrivaled 360-degree views from downtown to the ocean.
One of Jeff Bezos' first homes–right next door to Bill Gates–and other houses on the market within this lavish neighborhood
The Amazon and Microsoft founders are neighbors–not just on Forbes List–but also in Seattle. They both own sumptuous mansions in a high-end neighborhood on Evergreen Point Road in Medina. The Washington State Bezos home is a 29,000 sq. ft. (~2,694 sq. m) estate along 200 yds. of shoreline.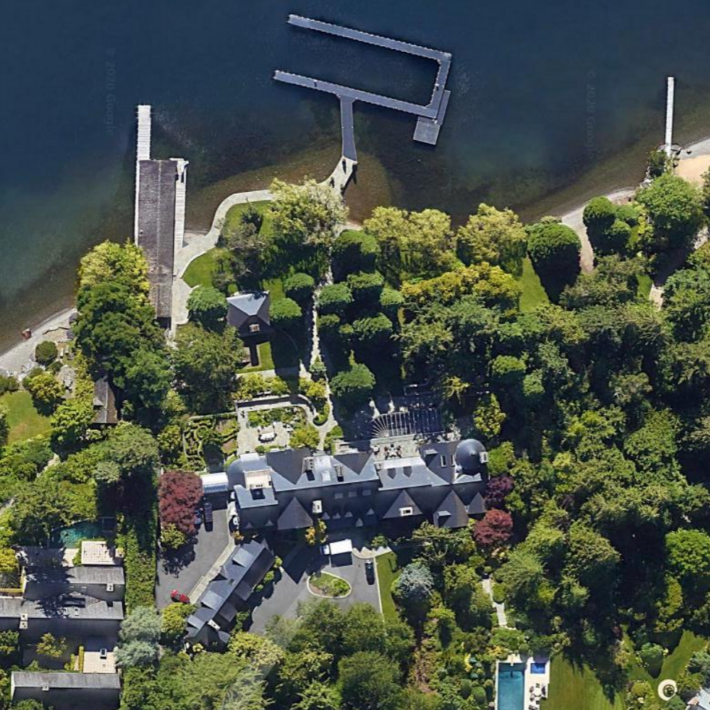 Bezos' Seattle home. Image by Google Maps.
With a population of around 3,000, Medina is the seventh wealthiest zip code within the U.S. The most affordable real estate listed on JamesEdition is around US$4 million.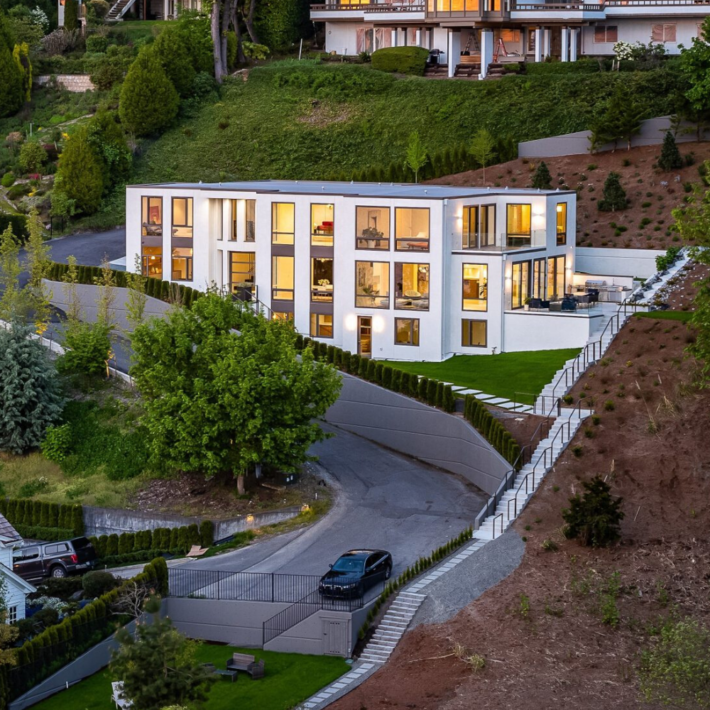 Contemporary designed house on Evergreen Point Rd, Medina (US$ 6,900,000).
View the listing
But JamesEdition always features more exclusive offerings as well. Welcome to this exquisite, southwest-facing, waterfront property on Medina's prestigious Gold Coast.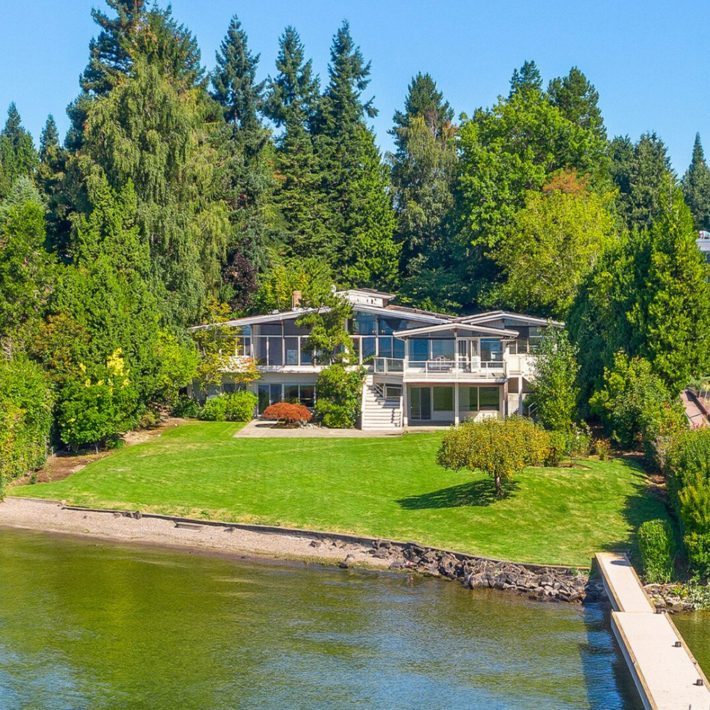 Exquisite waterfront property on Medina's prestigious Gold Coast (US$ 19,000,000).
View the listing
Located within an exclusive community and mere minutes from downtown Bellevue, the residence provides spectacular views of Lake Washington, Mount Rainier, the Seattle city skyline. Community residents can enjoy golf, tennis, aquatics, and social events offered at the premier Overlake Golf and Country Club.
Exclusive luxury insights
for newsletter subscribers only
Delivered every week to your inbox