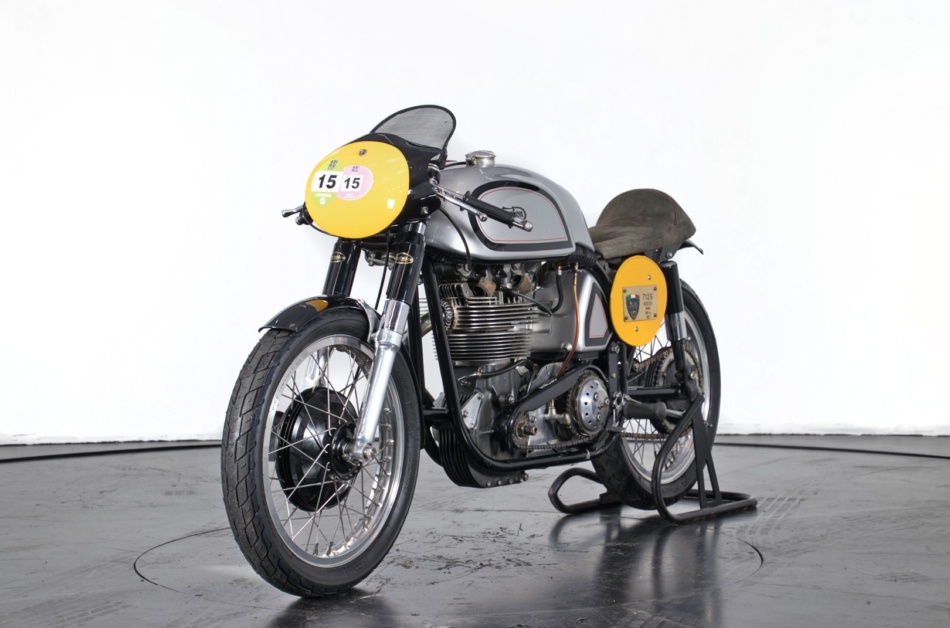 Always valuable: Best vintage motorcycles for investment, from Indian and Herley Davidson to Vincent and BMW
Early-American Indian and Harley-Davidson bikes can sell for several hundred thousand dollars. Early Indian motorcycles (built in the 1930s) routinely sell between $80,000 and $110,000. And Harley Davidson's early examples built in the 1920s (limited and sometimes mass-produced bikes) can sell for more than $500,000.
But extremes apart, you can buy a vintage Harley Davidson for as much as $14,000-35,000. And Indian motorcycles, even though rare finds, can cost about $35,000 for a 1947 Indian Chief.
Glenn Bator, the proprietor of Bator International, a company specializing in motorcycle and automobile sales, sees Vincent bikes as a safe investment. "If you can buy a good Vincent, you're never going to lose money," he says.
But there are plenty of other bikes and marques that he says are surging in value.
According to Bator, many Crockers are selling for between $250,000 and $500,000 (he believes they soon could approach $1 million in value), Indian 4 Cylinders continue to hold vintage motorcycle values, and he says that the sky is the limit for a perfectly restored 1927 Indian Upside Down 4.
Bator also acknowledges that there are areas of the market that seem poised for future appreciation, namely BMW R60s and Ariel Square 4 Mark IIs.
"They should be trading in the area that Vincents are trading, but you can buy a very nice one for about $25,000," he says. "They made more Ariel Square 4s than Vincents; that's why those bikes are less valuable, but it's everything that a Vincent is. It's a good place to put your money."
Don't over-restore: the growing value of original vintage motorcycles
Herb Harris, a leading dealer of Vincent motorcycles, hasn't seen evidence that original bikes are worth more than their restored counterparts, but he has heard musings that unrestored motorcycles are growing more valuable.
"The real collectors stopped (over-restoring) in the mid-2010s, when they realized that they were damaging the market or the investment grade of the bike," he says. "There have been hundreds, if not thousands, of bikes that never should have been restored."
Harris has always made a profit selling bikes once he's completed the necessary restorations, though he says that newcomers to the vintage motorcycle scene—particularly those with classic car collecting backgrounds—often incorrectly evaluate the significance of a classic bike.
"For car guys, the chassis number is the car; the engine just fits in there," he explains. "In motorcycles, the motor is the main piece. We're using a different measuring stick with motorcycles.
According to Herb Harris, a properly restored Vincent motorcycle will never lose value. In other words, Harris says that it's uncommon for vintage motorcycle values to be a matching-numbers model, since bikes are more susceptible to damage.
That doesn't mean that matching-number examples don't exist, it only suggests that they're extremely rare and must be approached with caution and a critical eye.
The Top 12 vintage motorcycles listed for sale today
1. 1947 Indian Chief, US$32,500
2. 1957 Harley-Davidson FLH Duoglide Elvis Presley recreation, US$38,557
3. 1976 
Mv Agusta 750 America, approx. $112,703.
4. 1978 
Ducati 750 S approx. $62,876
5. 1987 
Cagiva GP500 approx. $139,989
6. 
1957 Norton Manx 500, approx. $50,877.
7. 
1957 Harley-Davidson FLH Sidecar, P.O.R.
8. 1974 
Triumph T150 approx. $16,846
9. 1976 Kawasaki Egli 900, approx. $24,676
10. 1939 BMW sidecar, approx. $30,845
11. 1972 Honda CB 750 Four, approx. $14,908
12. Ariel 350, approx. $12,896
Search more vintage motorcycles for sale on JamesEdition
Exclusive luxury insights
for newsletter subscribers only
Delivered every week to your inbox