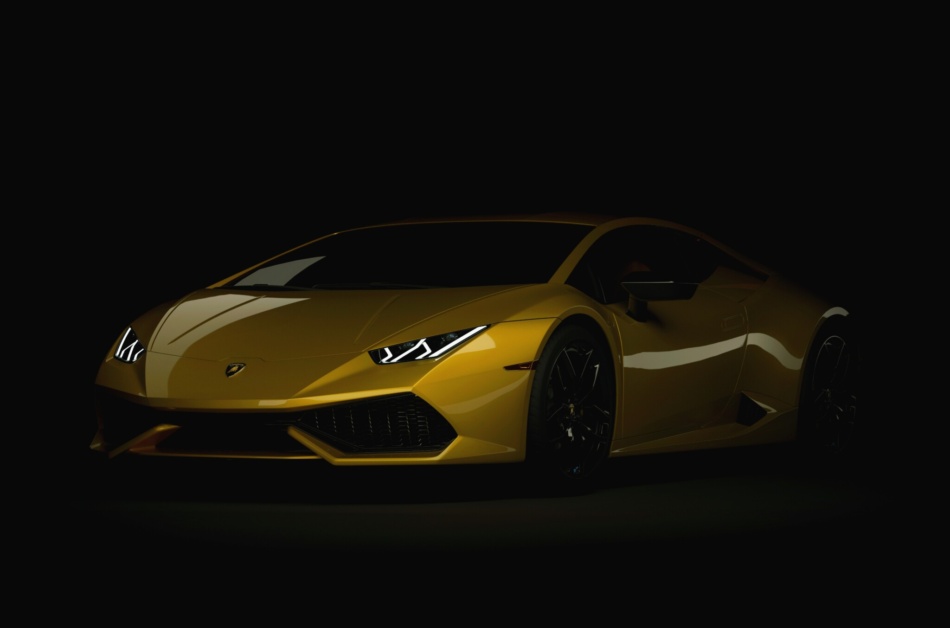 Lamborghini Huracan Evo. Image: Shutterstock.
"What is the best paint color for a Lamborghini?" "What are Lamborghini's signature colors?" "Best selling colors," "best white paints," "best colors for Huracan, Aventador, Urus and Gallardo," "custom, matte, cool, gorgeous." Lamborghini fans can be very creative when Googling for different Lamborghini colors.
And we have them all. Lambo is one of those car brands that really kill it with body painting.
Given fans' exceptional interest, we decided to research further and have compiled a list of the top 10 Lamborghini paint colors.
For those who don't have time to read the whole piece, here is the shortlist of the best Lamborghini colors:
Best Lamborghini paint colors: yellow
Yellow is not Lamborghini's most popular color. Only 8% of all Lamborghini cars available on JamesEdition come in this hue. But it's unquestionably stunning, striking, and suits the edgy Lamborghini design.
While yellow is definitely one of the best colors for the 2019 Aventador SJV, Huracan Spyder or classic Diablo VT (below), it has to be said, we absolutely don't care for it on the Urus.
Best Lamborghini paint colors: matte black vs. glossy black
It's no surprise that black is the second most popular Lamborghini color (with–disclosure–white leading the list). Around 16% of Lamborghinis on our website have black paint jobs, but don't be deceived into thinking that's merely a practicality.
The sharp lines of Lamborghini cars look perfect in black and can be further highlighted with contrast rims. Car enthusiasts on forums such as Lambopower.com or Lamborghini-talk.com vote black the best color for Lambo cars.
Best Lamborghini paint colors: blue
Blue seems to be the most sought-after color among Lamborghini fans. We counted 12 blue shades that people searched for via Google. Here they are: azure, electric and midnight blue, baby and aqua blue, metallic, deep, glossy and sky blue, teal, navy, and mobile blue.
We can confirm that one of the most expensive Lamborghinis currently on the market is painted in blue. Another outstanding blue model is a rare, brand new Urus Mansory. Overall, blue is the 5th popular Lambo color on our website with approximately 10% blue supercars in stock.
Best Lamborghini paint colors: orange
Orange is not one of the top Lamborghini colors, but such body painting no doubt turns heads. The color looks great on high-performance models such as the Murcielago LP640 (below) or Huracan Evo. And a cool orange-red shade can be spotted on the 2014 Aventador Roadster.
Best Lamborghini paint colors: grey
All right, first things first. The world's most expensive Lamborghini cars sport grey body paint. One car is the Centenario (grey with orange rims) with a record price tag of US$4 million, and the other is the rare US$2.5 million Reventon Coupe (matte grey).
Best Lamborghini paint colors: red
You can't go wrong with a red supercar. Some may say that red is the sole province of a certain other Italian supercar brand, but we politely disagree. Red looks great on a Lambo–classy and beautiful. It's not by chance that a famous Countach as well as new, limited "heritage" examples, come in red.
Best Lamborghini paint colors: white
White seems to be the most popular color among Lamborghini buyers. About 20% of Lambo cars available for sale on JamesEdition are white. But supercar owners don't just stop at white. According to Google, they want to know what is the "best white paint for Lamborghini," implying that not all whites are equally good for this car.
To suit all tastes, we have picked up a few Lambo cars of varying white options, including one with custom body paint by Versace atelier.
Best Lamborghini paint colors: green
Lamborghini designers choose only unnaturally bright green tones that sometimes make vehicles look like Need for Speed car models. But no one can say they look less than gorgeous. Marketers say green examples are most popular among younger buyers.
Best Lamborghini paint colors: gold
For some, a golden Lamborghini is a questionable choice; for others, it's a distillation of luxury. Fast, expensive, covered in gold. This kind of paint job can be ordered as part of the Ad Personam customization available for the Huracan and Aventador.
Best Lamborghini paint colors: purple
Purple Lamborghinis are rare finds. In fact, the cars' color is closer to indigo. That is why purple vehicles often are listed as blue. Their colors are, however, pretty far from classic blue shades and certainly will stand out on the road. Today, we have only two cars painted in elegant purple in stock: the 2019 Lamborghini SVJ and the 2020 Aventador (below).
Exclusive luxury insights
for newsletter subscribers only
Delivered every week to your inbox