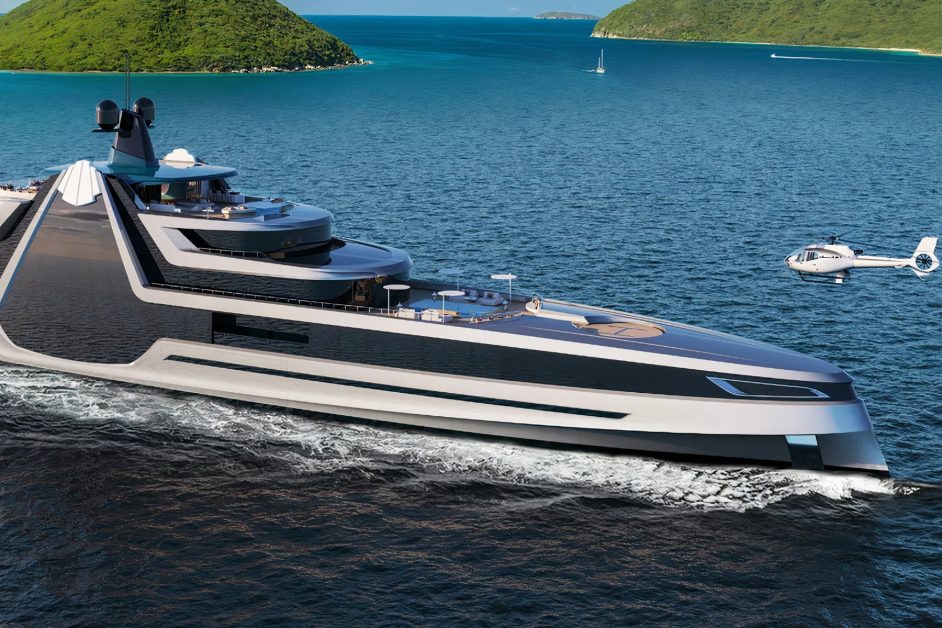 Stella del Sud yacht by  Gabriele Teruzzi Yachts & Design, estimated price is $110 million.
You'd think that it doesn't get much more opulent than the already multi-million dollar vessels that are superyachts. Emblematic of status and wealth, the buoyant mansions are in a league of their own. But a new concept for a $110 million diamond-inspired superyacht proves that we're only bobbing at the surface of what floating luxury can look like.
Designed by Italy-based Gabriele Teruzzi Yachts & Design the Stella del Sud, which translates to Star of the South, was inspired by a 128 carat Cartier diamond that bears the same name, found in Brazil in 1853.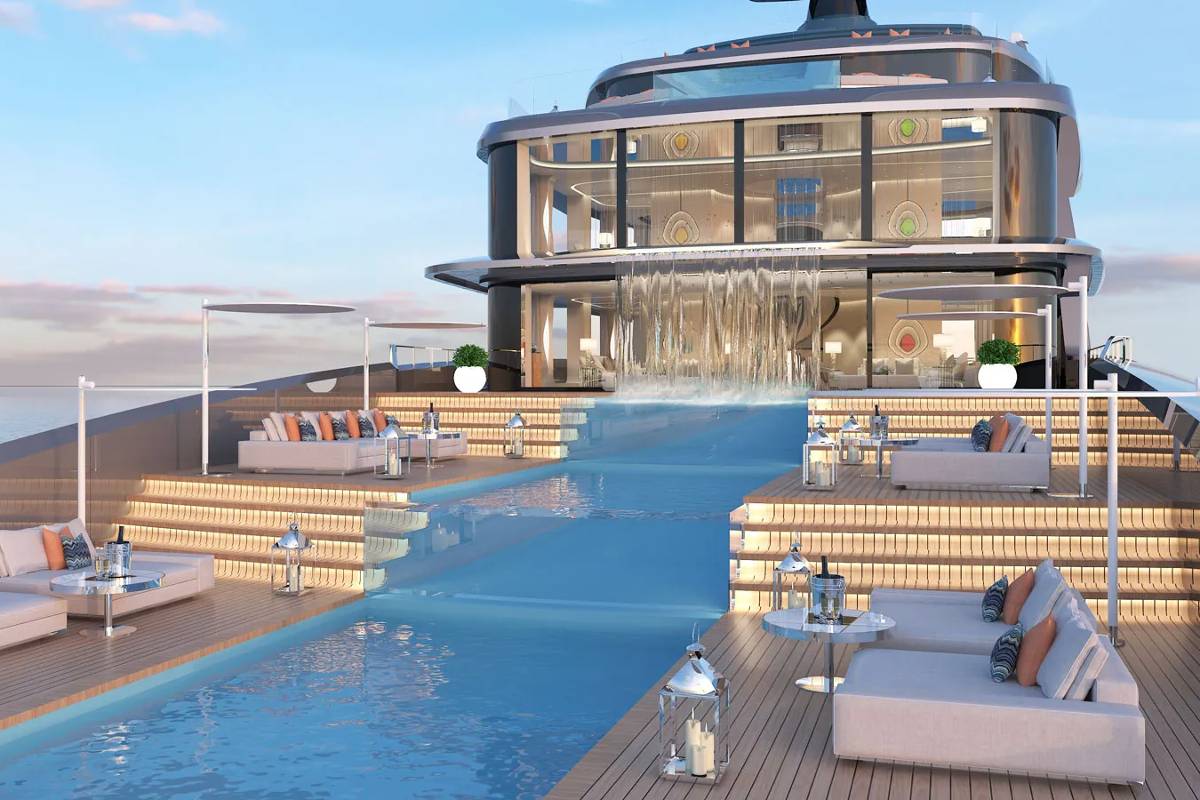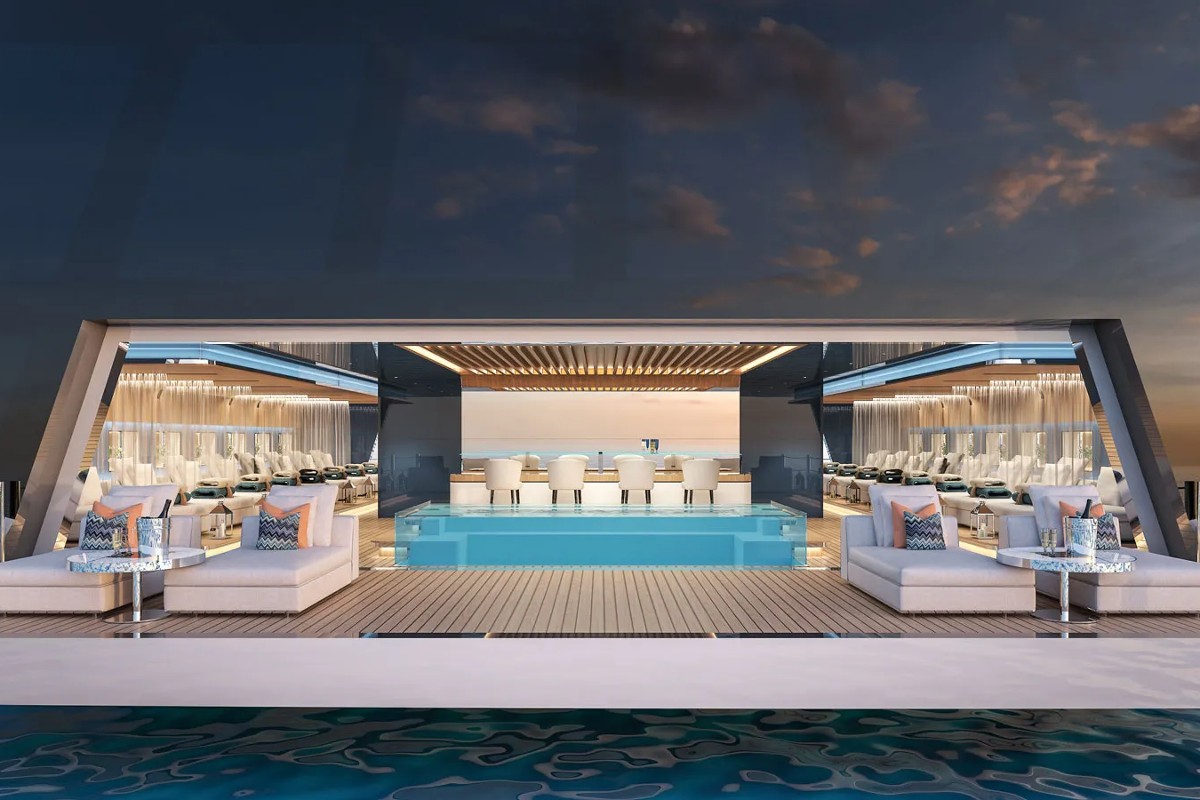 A crown jewel of superyacht designs, if realized, the 360-foot vessel would feature multiple decks that gradually shorten the higher they get, outlining the profile of an upside down cushion-cut diamond. Windows engulfing the decks pull the illusion together.
While the outside of the boat is show-stopping, the amenities inside are just as, if not more, impressive. The yacht includes 8 VIP guest staterooms, a piano lounge, gym, spa and massage room, helipad, saloon, hot tub, and an al-fresco dining area. However, the most stand-out feature is without a doubt the cascading pools that create an on-board waterfall effect down the split-level deck. According to Superyacht Times, this area was inspired by the Royal Palace of Caserta, which features a series of fountains that cascade down the hilly garden.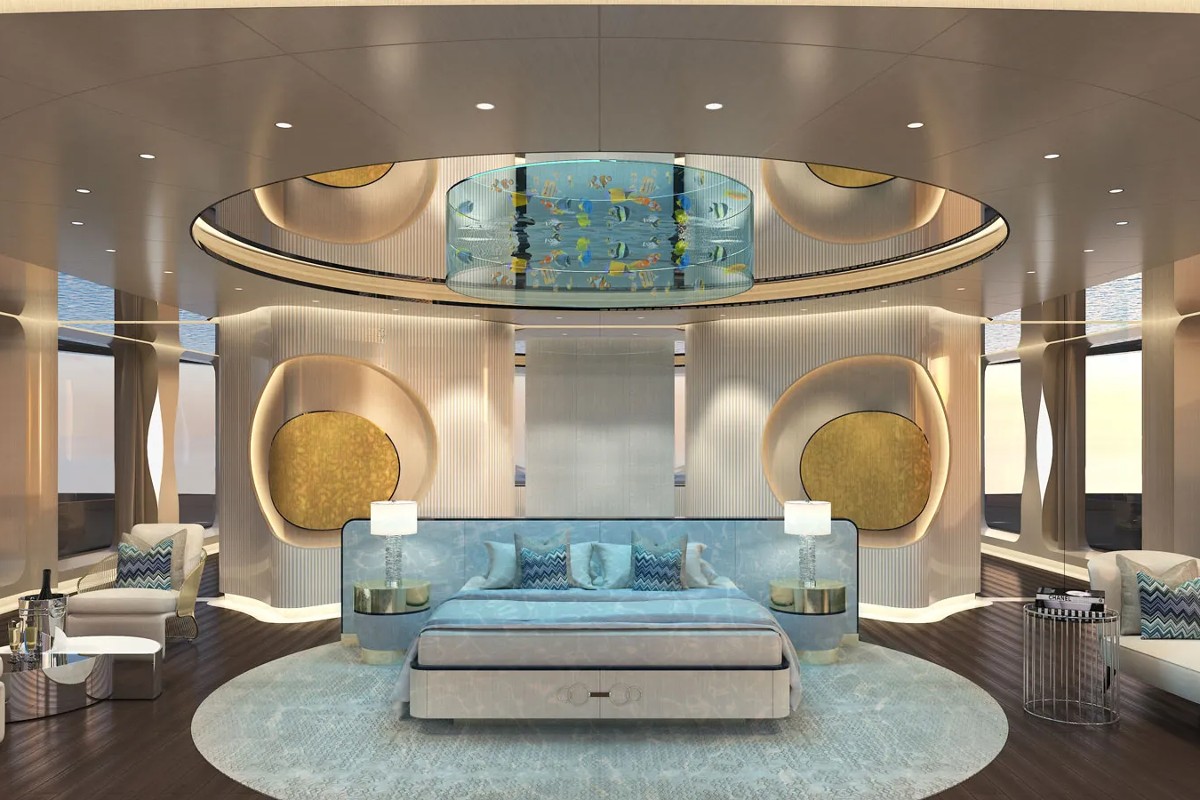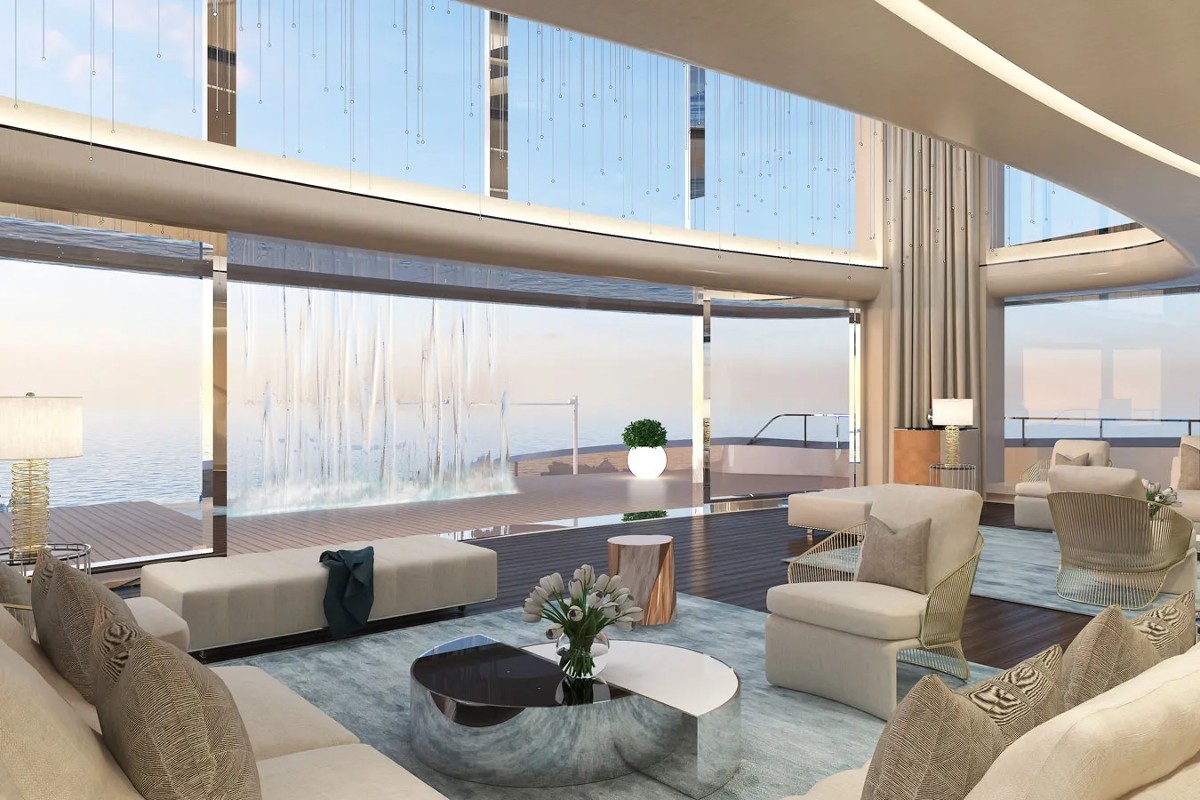 The owners will have plenty of private space with most of the bridge deck dedicated to a primary suite with two bathrooms, walk-in closets, a spa table, salt wall, and private office. If it didn't already feel luxurious enough, there will also be a built-in aquarium situated directly above the bed in the primary suite. Should anyone have trouble falling asleep, they can swap sheep for fish and drift off by counting the speedy swimmers.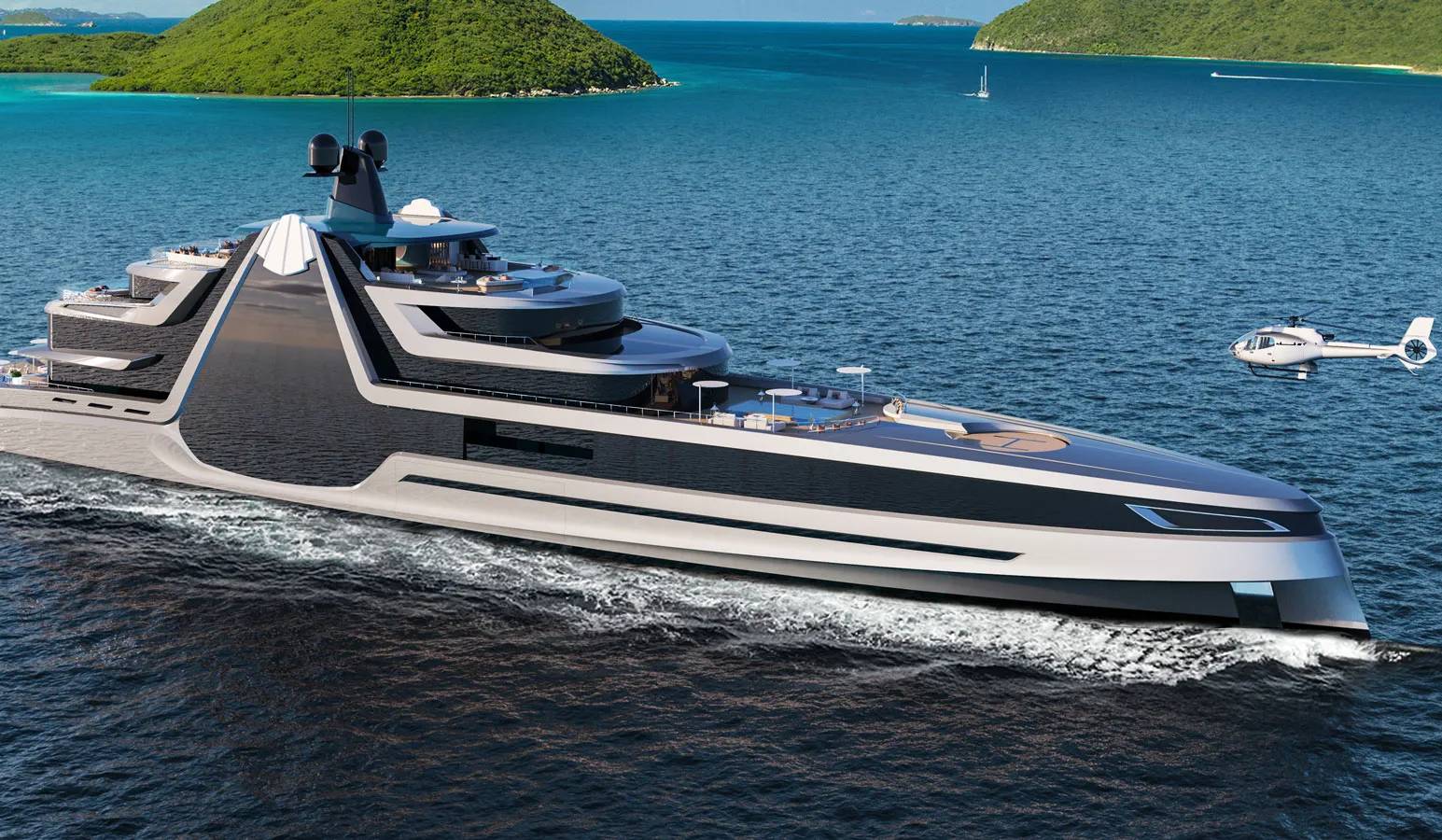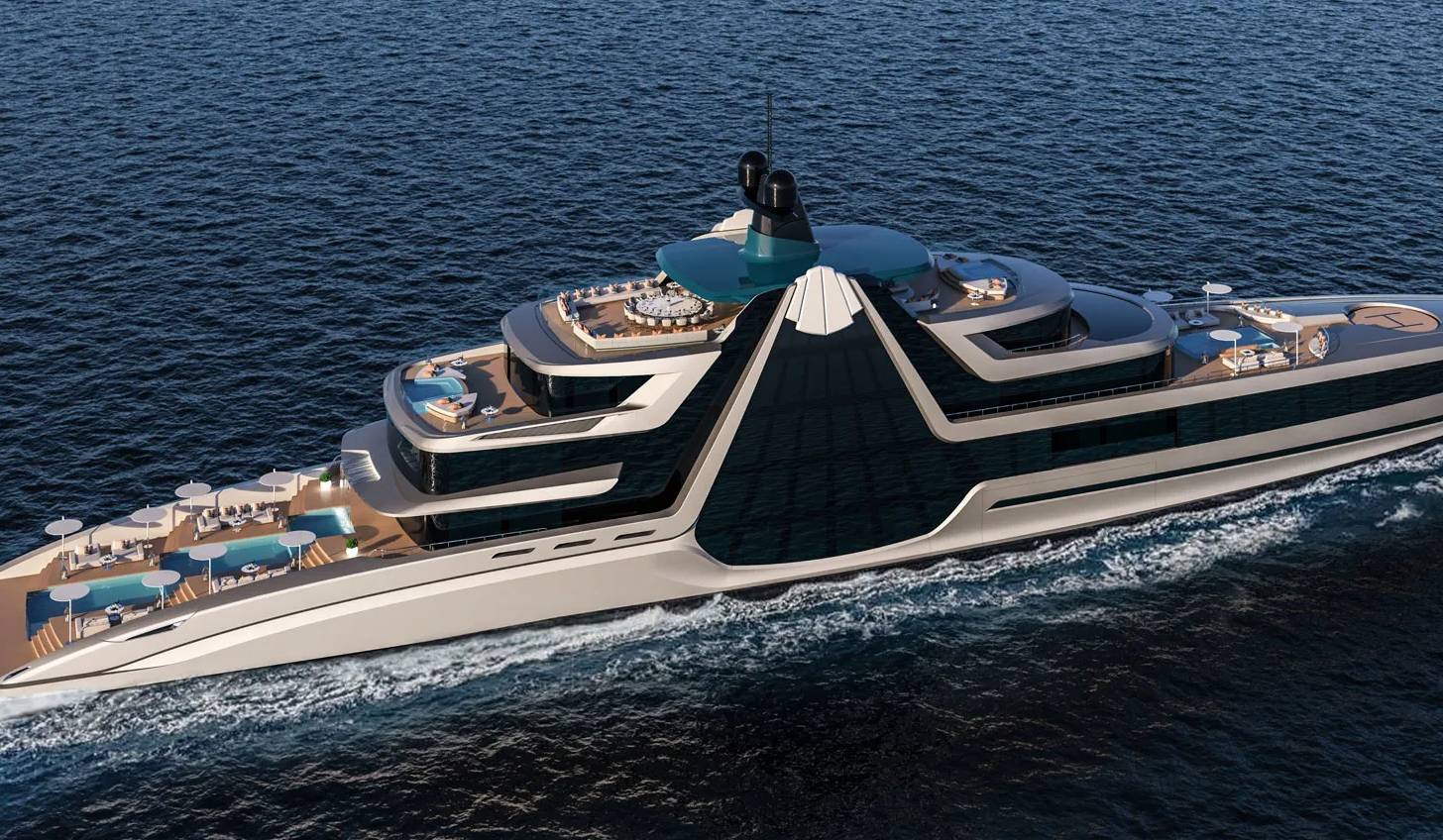 While the boat is currently only renderings, the design proves that the beauty, elegance, and class that is diamonds shines on more than just rings and bracelets.
Originally published on Architecturaldigest.com