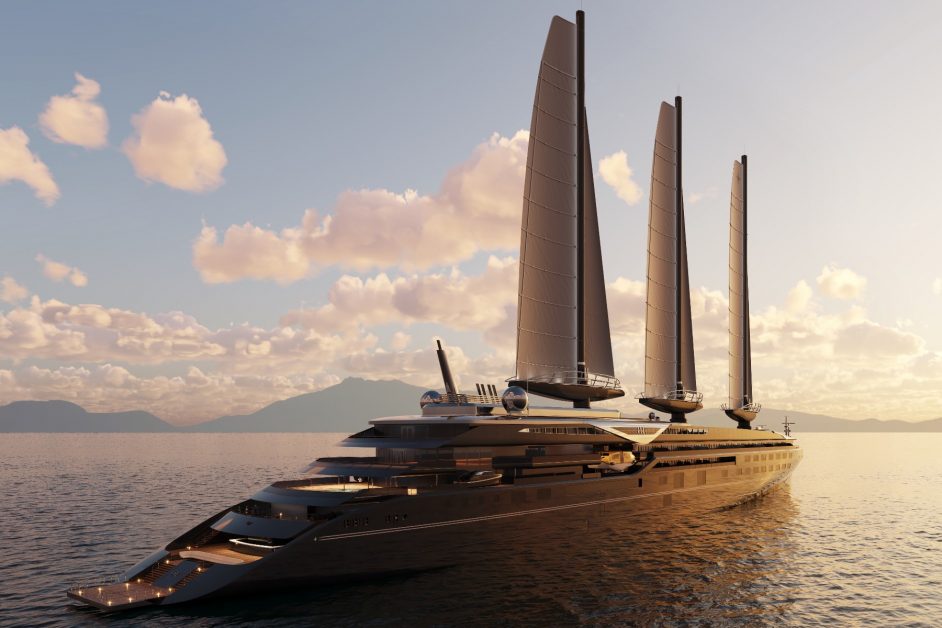 The 220-meter-long Orient Express Silenseas will set sail in 2026.
Affluent travelers can now dip their toes into the world of superyachting without parting with millions of pounds, thanks to a new trend that's sailed into the luxury travel market.
A number of high-end brands have started offering superyachting experiences, with cutting-edge vessels serving as floating six star hotels.
This means the super rich can step on board a superyacht when they please, without thinking about management fees, staff wages, docking costs, insurance and more.
A new era of yacht-style cruising
In October 2022, Ritz Carlton launched its Ritz-Carlton Yacht Collection and hailed it as a 'new era of yacht-style cruising.'
Douglas Prothero, CEO of the Ritz Carlton Yacht Collection reiterated that the new concept is not aimed at the cruise market.
He explained: "Nine out of 10 of our guests have never been on a cruise before, that just shows the type of client we are dealing with. You won't find things like casinos on board, we want guests to explore the places we visit rather than spend all their time on board."
The hotel group debuted Evrima, the first of three custom-built mega yachts, with this 190-meter vessel able to accommodate 298 passengers across 149 suites decked out with private terraces and floor-to-ceiling windows.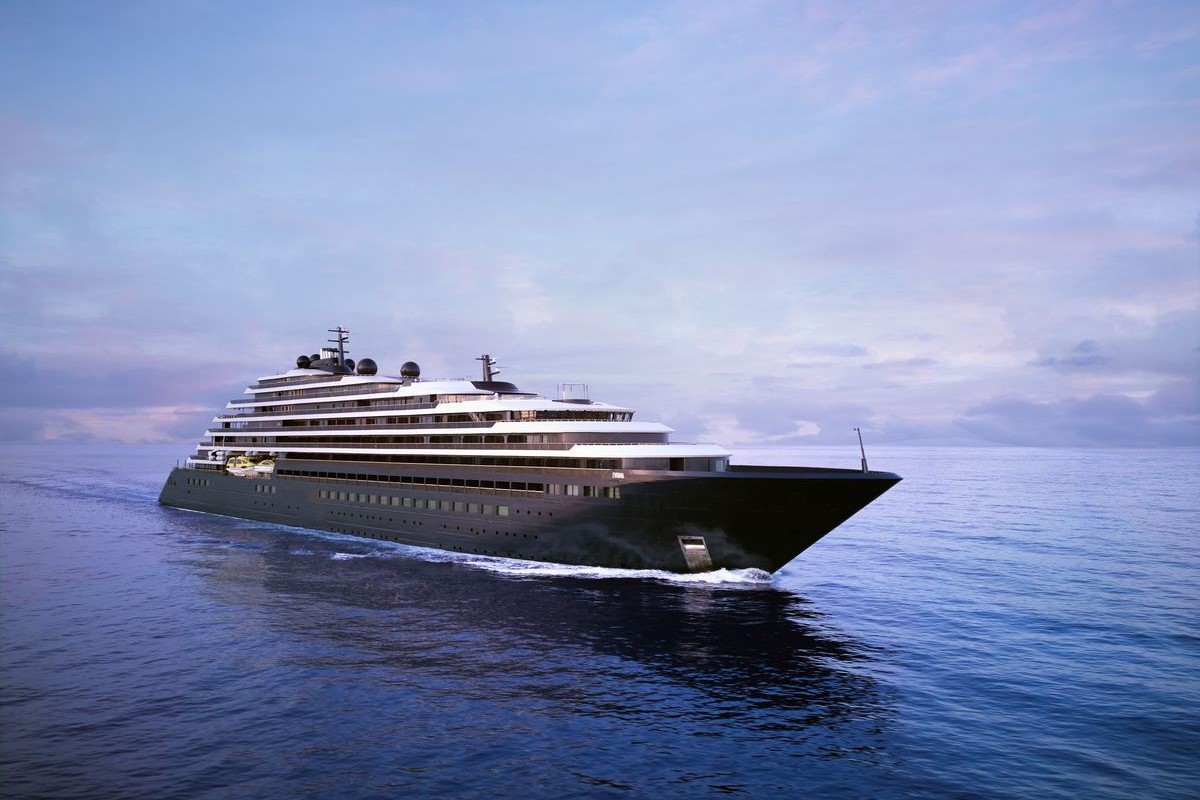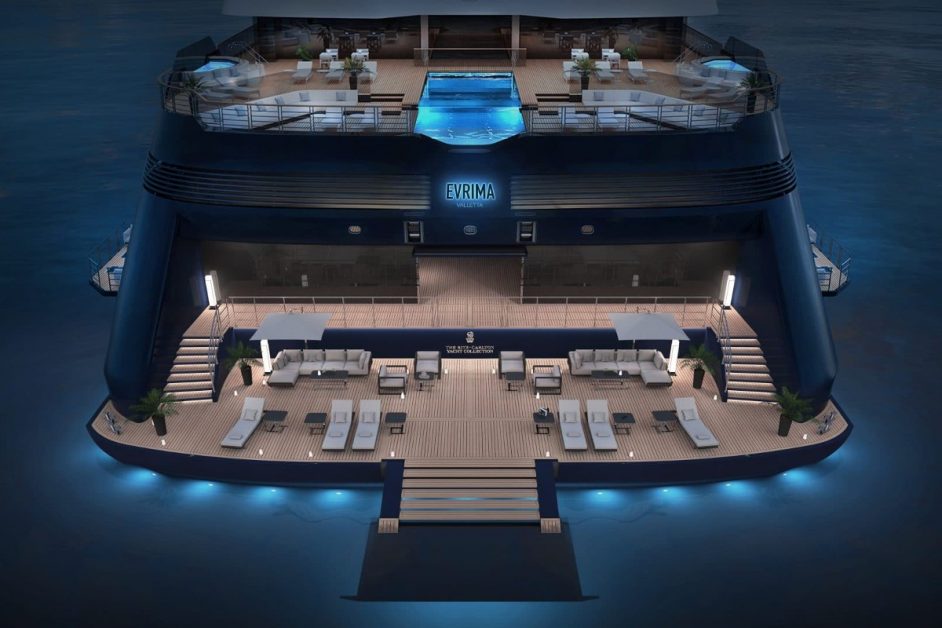 Evrima. Image: Ritz Carlton
As one would expect in a top-of-the-range hotel, all of the cabins feature plush king beds, double vanity bathrooms, luxury linens, and more.
On the amenity side of things, highlights include a state-of-the-art spa, a highly Instagrammable infinity pool and a fitness studio kitted out with the latest workout gear.
After working up an appetite in the gym, Evrima offers a wealth of food options with the top picks including locally-inspired creations in the intimate setting of The Evrima Room, a sit down sushi bar at Talaat Nam, and a specialty dining experience in the sophisticated S.E.A. eatery, designed by three-Michelin starred chef Sven Elverfeld.
When the vessel docks, the seamless service continues, with a concierge team taking care of one-of-a-kind onshore excursions.
Trips aboard Evirma start from just £4,900 for a seven-night Caribbean itinerary, leaving from Puerto Rico and finishing up in Barbados.
Ritz Carlton's other two newbuild superyachts, Ilma and Luminara, are slated to set sail in 2024 and 2025.
The world's largest sailing superyacht
Following Ritz Carlton's lead, AccorHotels – which owns a range of brands including the Orient Express – announced the launch of the Orient Express Silenseas at the beginning of 2026, with the first bookings available in early 2024.
In collaboration with Chantiers de l'Atlantique, a globally leading shipbuilding company, the hotel group is currently building what will be the world's biggest luxury sailing yacht.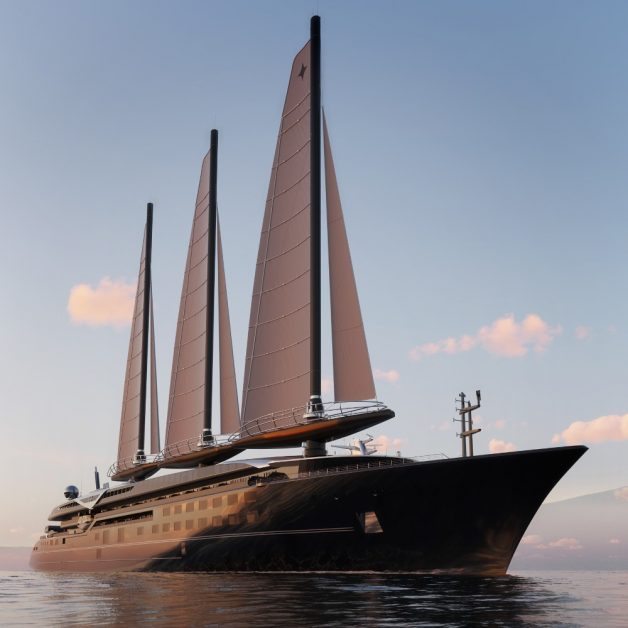 The Orient Express Silenseas. Image: AccorHotels
The 220-meter-long Orient Express Silenseas will feature 54 suites measuring on average 70-square-meters, including a monumental 1,415-square-meter Presidential Suite decked out with a sprawling private terrace.
Other highlights include a spa area, two swimming pools (including a lap pool) and two high-end restaurants.
When it comes to entertainment Accor says the vessel 'will invite guests to experience incredible shows in its Amphitheatre-Cabaret and a private recording studio will give a voice to the most beautiful melodies'.
There will also be a speakeasy bar, harking back to the golden age of travel in true Orient Express style.
Unlike Evrima, it will be possible to power Silenseas by the wind thanks to three rigid sails with a surface area of 1,500 meters.
In addition there will be a state-of-the-art engine running on liquefied natural gas (LNG) and there are plans to use green hydrogen as a power source on the ship once the technology has been approved.
The most exclusive hotel superyacht of them all?
Aman is another player who has announced its foray into the world of superyachting.
The Swiss-headquartered hospitality group, which runs some of the world's exclusive resorts from Thailand to New York, has announced it is working on a 183-meter mega yacht which will debut in 2025.
Named Sama (Sanskrit for tranquility), the vessel will have 50 slick suites all with balconies, a photogenic Aman Spa, a Japanese garden and a beach club at the stern with direct water access.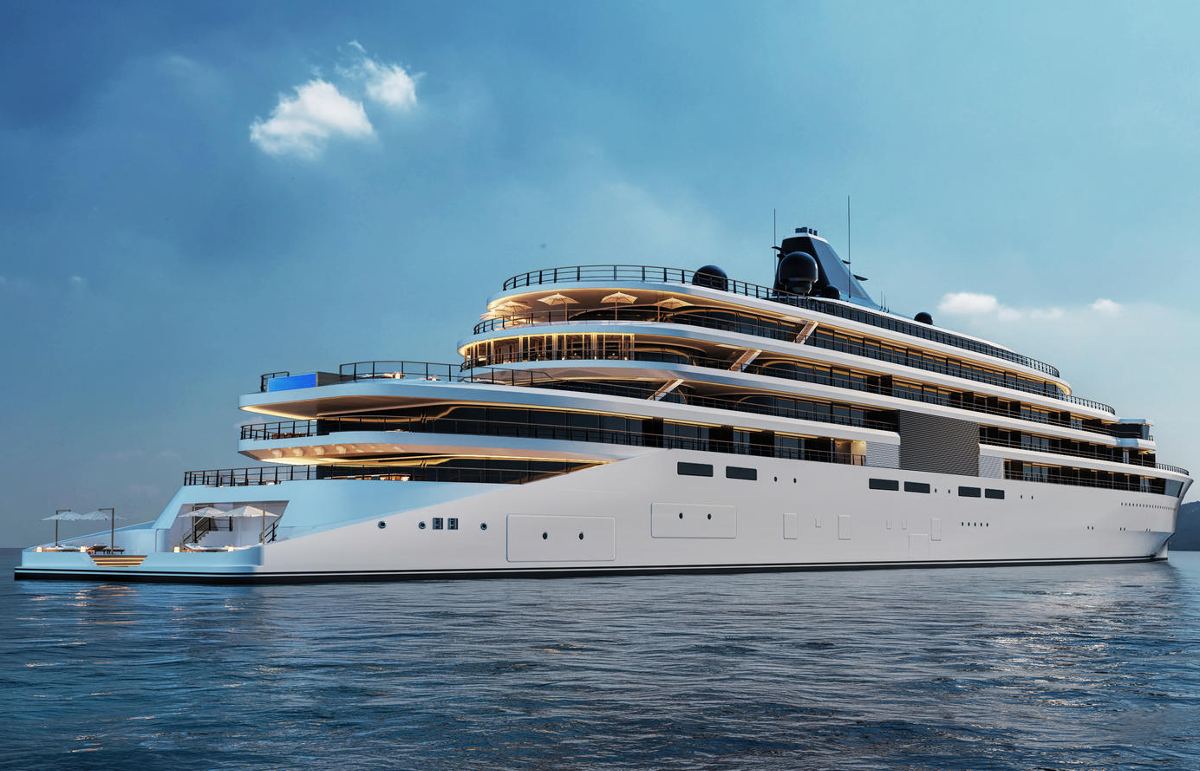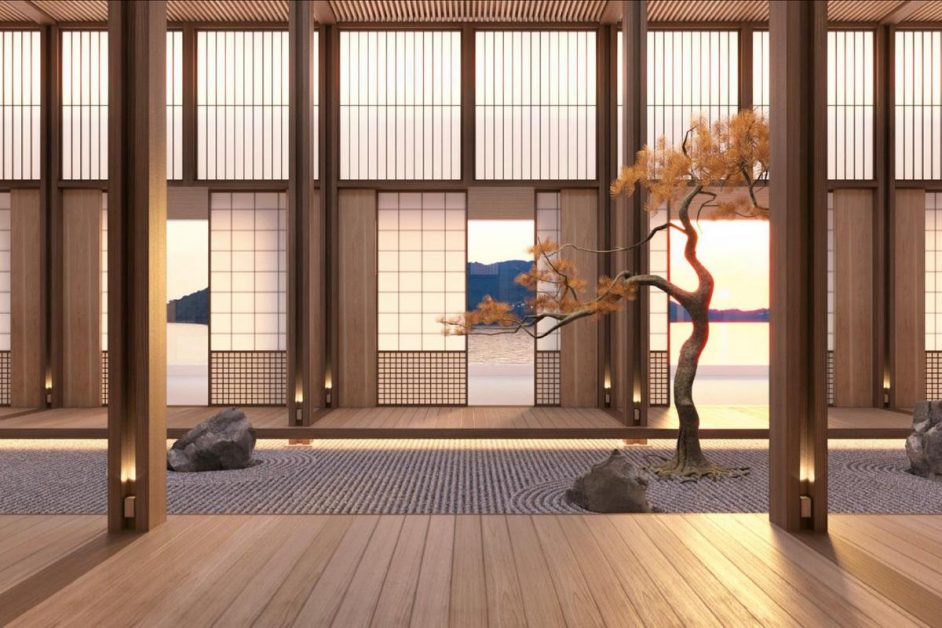 Project Sama. Image: Aman
The yacht is being imagined by renowned Dutch designer Sinot Yacht Architecture & Design, which also designed Oracle CEO Larry Ellison's near 88-meter Musashi.
The Aman superyacht project was masterminded in collaboration with Cruise Saudi, a company which was launched by Saudi Arabia's sovereign wealth fund to help establish a cruise industry within the Kingdom.