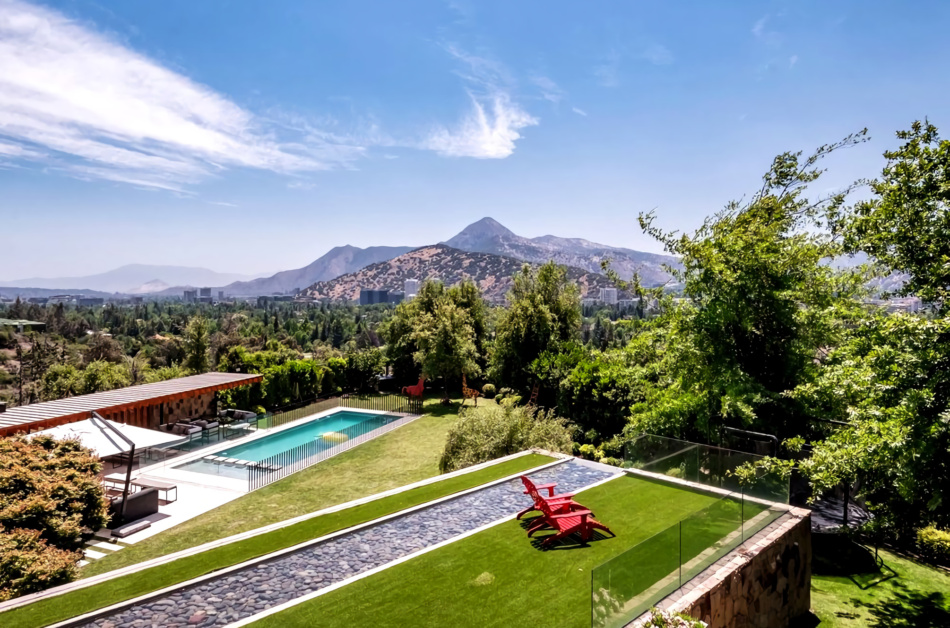 Mediterranean-style house in antiago Metropolitan Region, Chile, $2,894,141.
View Listing

With recent technological advances and disruptive events in 2020, entrepreneurs are pivoting to uncommon pursuits, and opting for remote work from different global locations. In this article, we present a deep take at the 12 best places to live for IT entrepreneurs and digital nomads.
When considering different cities, we looked at the numerous criteria: the cost of a rent, personal safety, entertainment opportunities, and cost and quality of healthcare options.
In Southeast Asia, we overlooked many cities there because we felt like Thailand, Vietnam, and Bali are too saturated that the over-crowdedness makes it less cost-effective than other places. While those places are excellent choices for their tropical settings, our list includes some comparable cities.
Here is a peek at our list of 12 desirable cities where you can establish your business and engage in a healthy and diverse startup ecosystem. We have included locations in Europe and in the Americas, with even a couple in Asia. These countries are in no order, so now let's look at the most lucrative cities where you should base your startup.
12. Toronto, Canada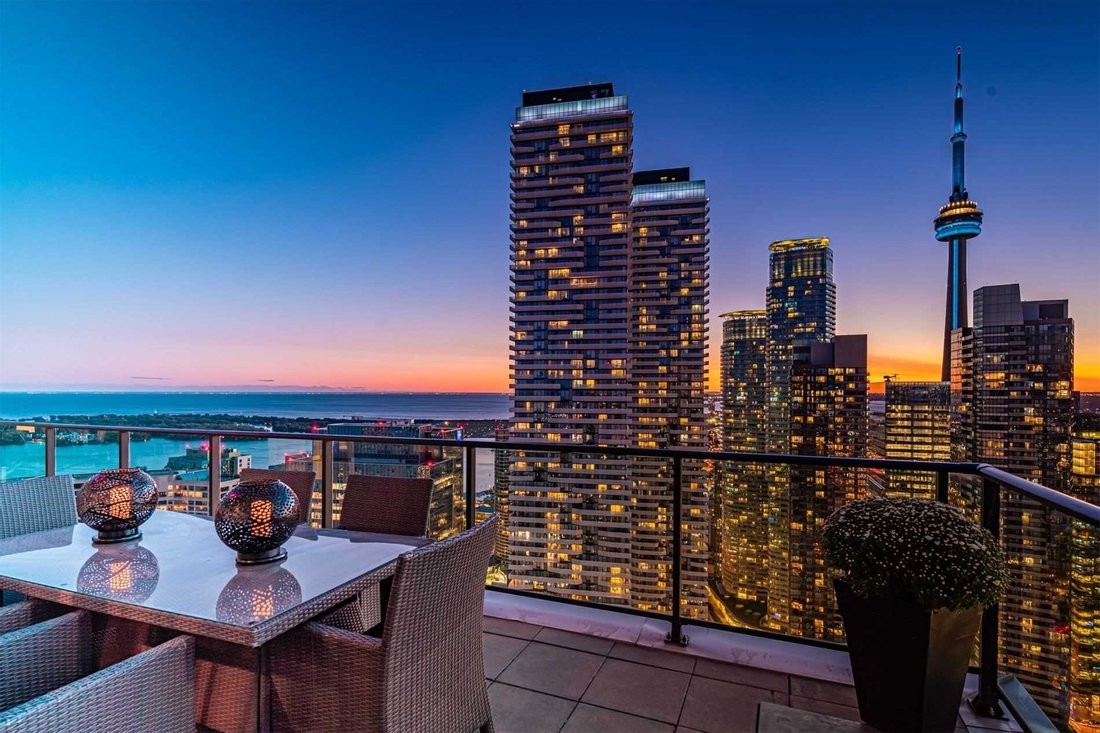 50% of Toronto's population was born outside of Canada, and Torontonians speak over 140 languages. If your startup needs that multicultural aspect, then Toronto is the perfect location to start your business.
Toronto is a major city for international finance and business which makes it the perfect place to start a business. Toronto is an ideal base for its multiculturalism, safety, and proximity to other cities like New York, Washington DC, and Montreal.
11. Hong Kong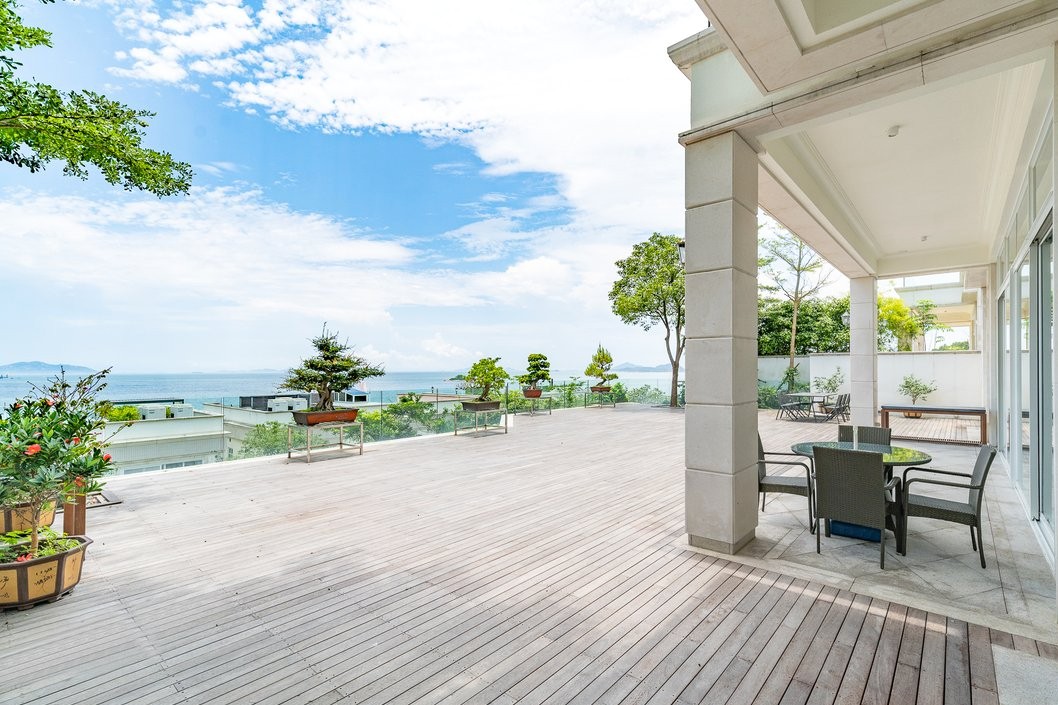 Hong Kong continuously attracts expatriates from all over the world. While it is one of the most expensive cities in Asia, Hong Kong's quality of life and tropical location are enough to outweigh the costs.
Hong Kong is one of the safest cities, and its healthcare and education systems are ranked among the most-efficient in the world.
One of important factors is that there are many opportunities to escape urban jungles for a day, and hike in the nearby national parks, or lounge on the beach.
All homes for sale in Hong Kong
10. Santiago, Chile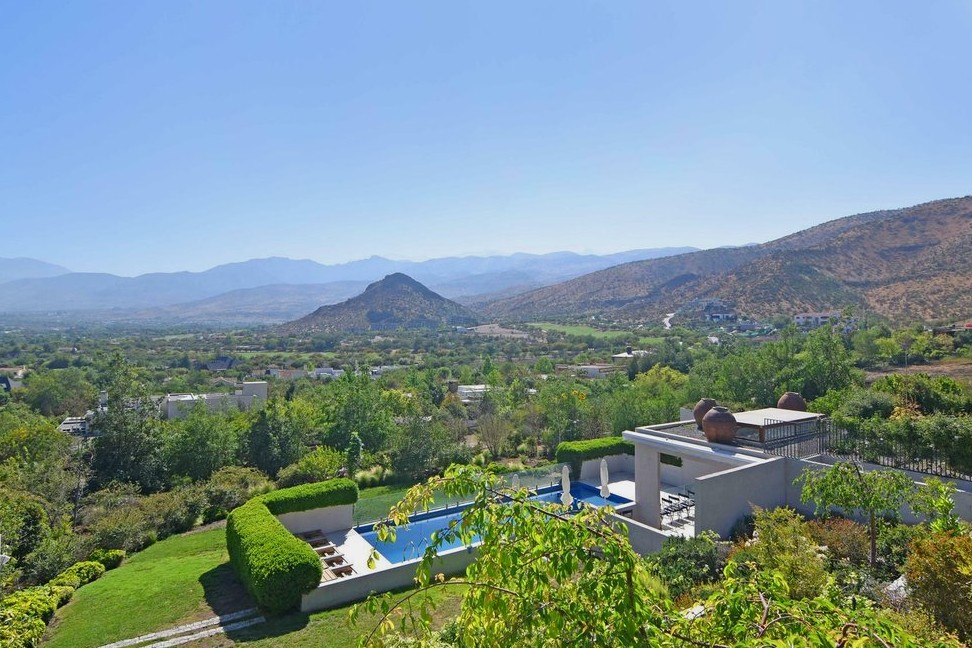 Villa with views the Chicureo Valley, Santiago Metropolitan Region, Chile, price on request.
View Listing
Santiago is located between the Andes and the Pacific Ocean which makes it the perfect place for the outdoor enthusiast. Santiago is in the Southern Hemisphere, so the seasons are inverse to the United States and Europe. If you enjoy snowboarding or skiing, then Santiago is the place for you.
Santiago is not the safest city on our list, but generally it is safe for travelers and digital entrepreneurs. Remember to keep your wits and pay attention to you surroundings if you are traveling between cities, or walking around the streets.
With that said, Santiago is a walkable city and a city that holds onto it Spanish heritage. Speaking Spanish is essential for living in Chile. Unlike other countries on our list, you should not rely on English to get by. Many people in Santiago have never left their home country, so practice your Spanish to gain acceptance by the local population. With that said, there are pockets of English speakers in the city, but do not expect it to be understood everywhere. For its proximity to mountains and beaches, we rank Santiago highly as one of the best places to live for digital nomads.
All homes for sale in Santiago, Chile
9. Lisbon, Portugal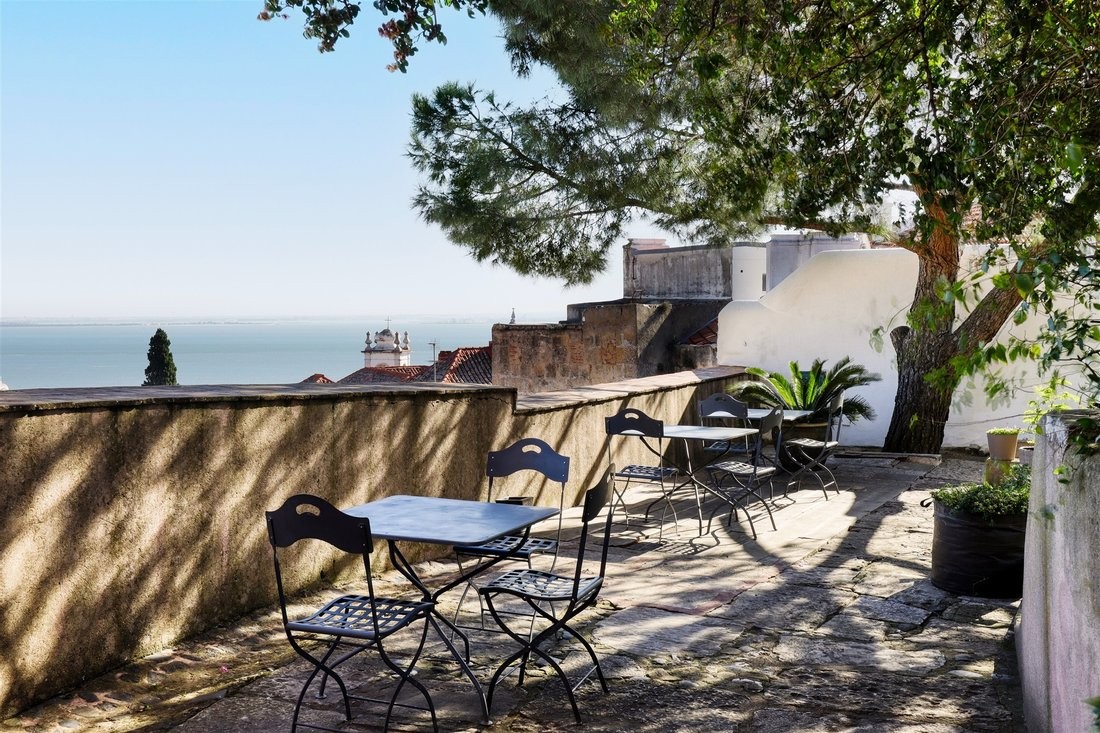 House with terrace in Lisbon, Portugal, price on request.
View Listing
Portugal has seen growing popularity in recent years. At one point, Lisbon was called Europe's Chiang Mai for its access to beaches, and the growing number of digital entrepreneurs who arrive each year.
Portugal is the perfect place to network. The Portuguese government provides many funding opportunities, and the ecosystem is vast that each month its possible to find a startup meetup, conference, or other tech entrepreneurship event.
In a competitive environment and competitive talent, Portugal has many opportunities to relax on the beach, or enjoy a beautiful walk around Lisbon's unique architecture and gardens. In addition to a unique cultural style, you can indulge on delicious Mediterranean food, and grow your creativity in one of the many museums and art galleries in the city. For its large and burgeoning startup ecosystem, we rate Lisbon as one of the best places for digital nomads.
8. Los Angeles, California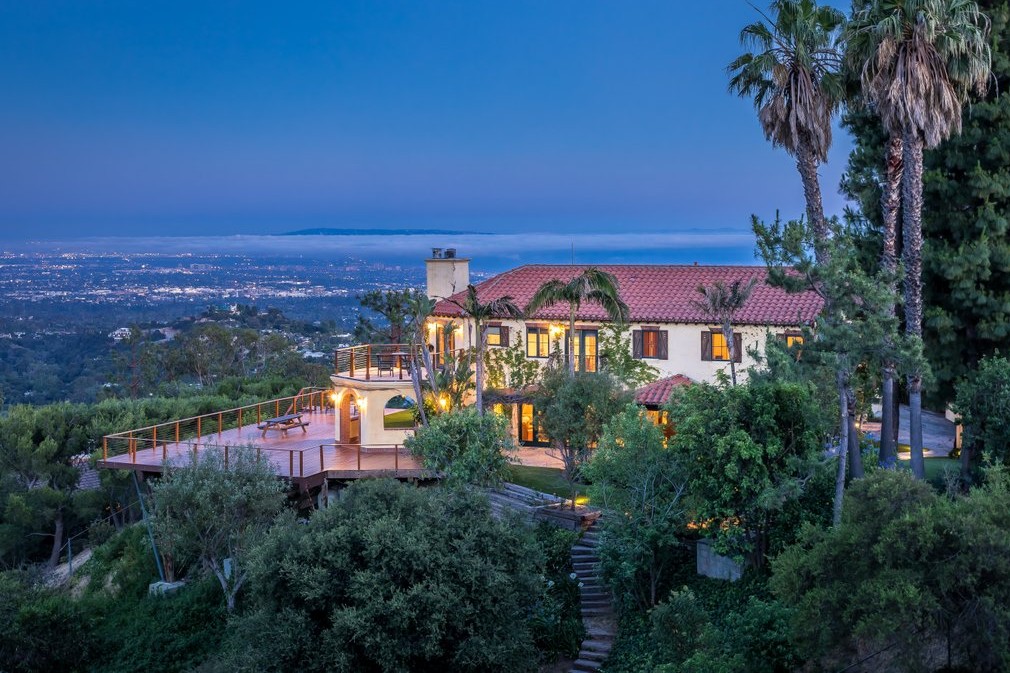 2652 Westridge Road $5,150,000, Los Angeles, California. 
View Listing
The City of Dreams and City of Angels is the perfect place to hop into the startup ecosystem. While it seems like a city where everyone is trying to be someone different, then there should not be any shortage of talent.
With a large network, Los Angeles has opportunities like workshops and conferences where you can network. When not networking at a conference, then Los Angeles has many studios, movie theaters, and technology firms where you can network or possibly pick up some freelance gigs.
Los Angeles rent is cheaper than most places. With coffeeshops within walking distance from most apartments, or if needed you can take an Uber or public transport to one of the many other co-working spaces in the city. While its startup ecosystem is healthy and thriving, it might be best to consider places like Stockholm or Lisbon.
All homes for sale in Los Angeles
7. Singapore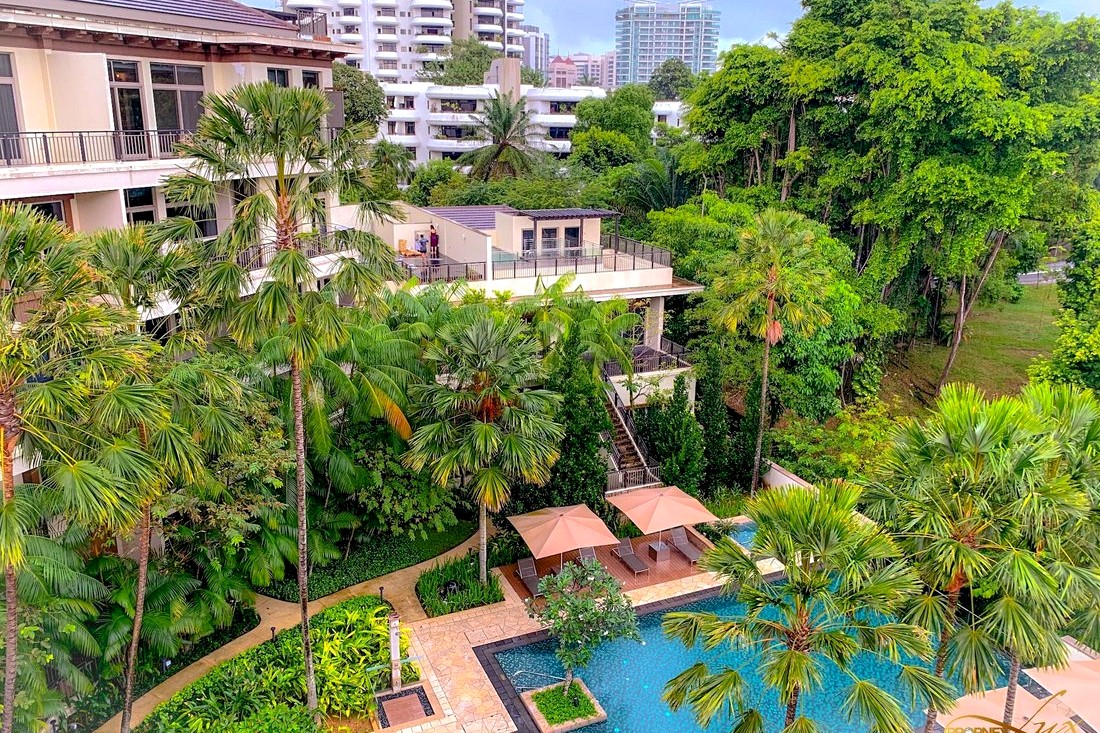 Townhouse in Singapore's embassy enclave, $20,000,000.
View Listing
For those who are looking for year-round warm weather, then Singapore is perfect. With its proximity to the equator, Singapore's climate is warm and tropical. It rains constantly, but it's never cold, so you'll have the opportunity to tan at one of the many luxury pools.
Most apartment complexes should have a pool, so there is no shortage of luxury apartments. The living standard is high in Singapore, and the apartments have many amenities. Though if your apartment complex does not have a pool, then you can enjoy the downtime at one of the many nearby beaches.
With that said, Singapore is one of the safest cities in Southeast Asia, and with the best airport in the world, you can travel to neighboring countries – Malaysia, Thailand, Vietnam, or Indonesia. Make sure you meet the visa requirements for any international travel that originates from Singapore.
All homes for sale in Singapore
6. Buenos Aires, Argentina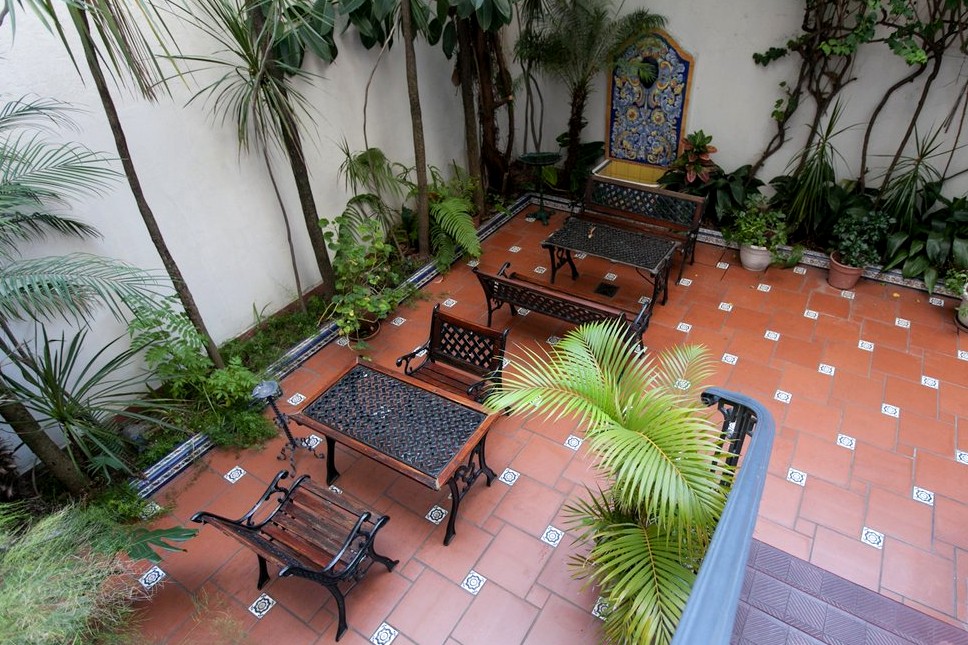 House with inner patio, Buenos Aires, Argentina, price on request.
View Listing
In Latin America and the rest of the world, Buenos Aires holds one of the top destinations for digital entrepreneurs. Buenos Aires is an appealing destination for many because it sits in a temperate climate zone which means that in winter Buenos Aires is cold enough that it's not hot; while in summer Buenos Aires is beautiful and hot.
Buenos Aires has many European style architecture buildings, so it has a rich cultural life. The city is often considered the most European city of Latin America. When taking a break from the thriving cultural sites, you can enjoy Argentina's decadent thriving food culture of empanadas, asados, and dulce de leche for dessert.
While researching the city, every digital entrepreneurship blog rated other cities as having the fastest internet. Remoters' blog mentions that internet connections in Argentina do not exceed 6 Megabits per second, so for tech entrepreneurs that might be something to consider if you're planning on locating to Argentina.
Other than the Internet, enjoy Buenos Aires' European-style architecture, Argentinian food, and other aspects of Argentine culture. For its mix of European and South American culture, we rate Buenos Aires as one of the best places for digital nomads.
All homes for sale in Buenos Aires, Argentina
5. Paris, France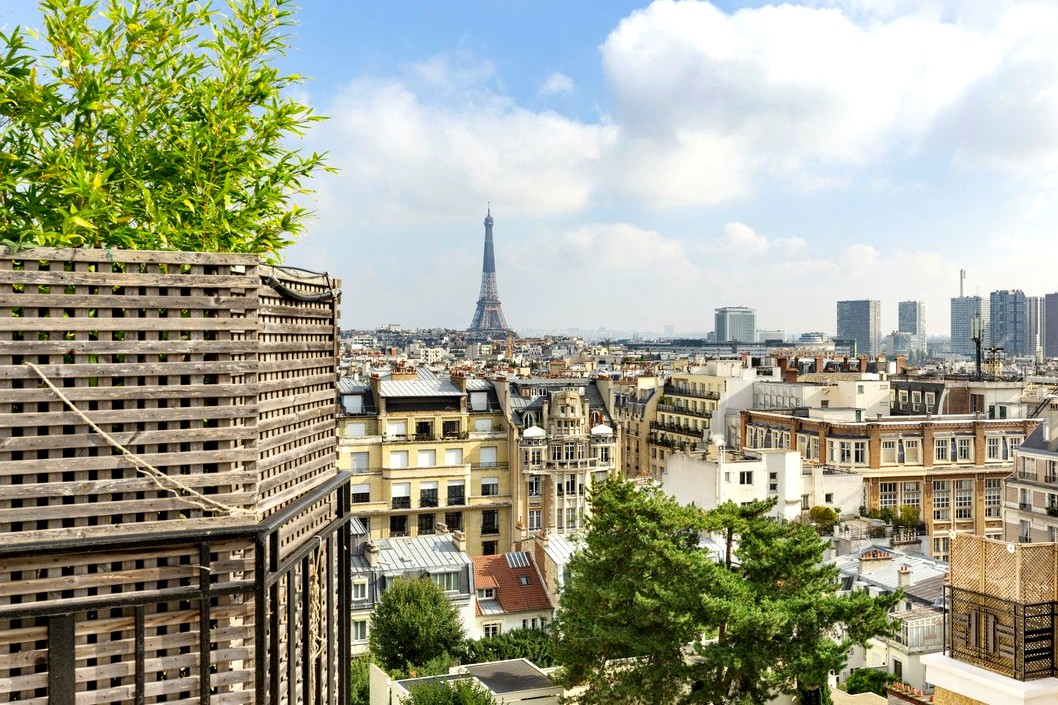 Pied-a-terre with a terrace in 16th district, Paris, France, price on request.
View Listing
A dream destination for so long that people have overly romanticized Paris, so their stellar research and innovation pools and excellent infrastructure have gone overlooked. At one-point Paris and other European cities went overlooked as sites to be a digital entrepreneur. Most tech and other entrepreneurs focused on Southeast Asia as an exotic place to di business. In 2019, many entrepreneurs found that European cities offer quality cultural sites and the ease of travel makes it the perfect site to be a digital entrepreneur.
With Paris' reputation as a top tourist destination, there is no shortage of captivating experiences for you to have while operating your startup. Whether it is chatting with fellow entrepreneurs over French cuisine or exploring your passions at many of Paris' world-class museums, the city has many options for cultural sites.
4. Zurich, Switzerland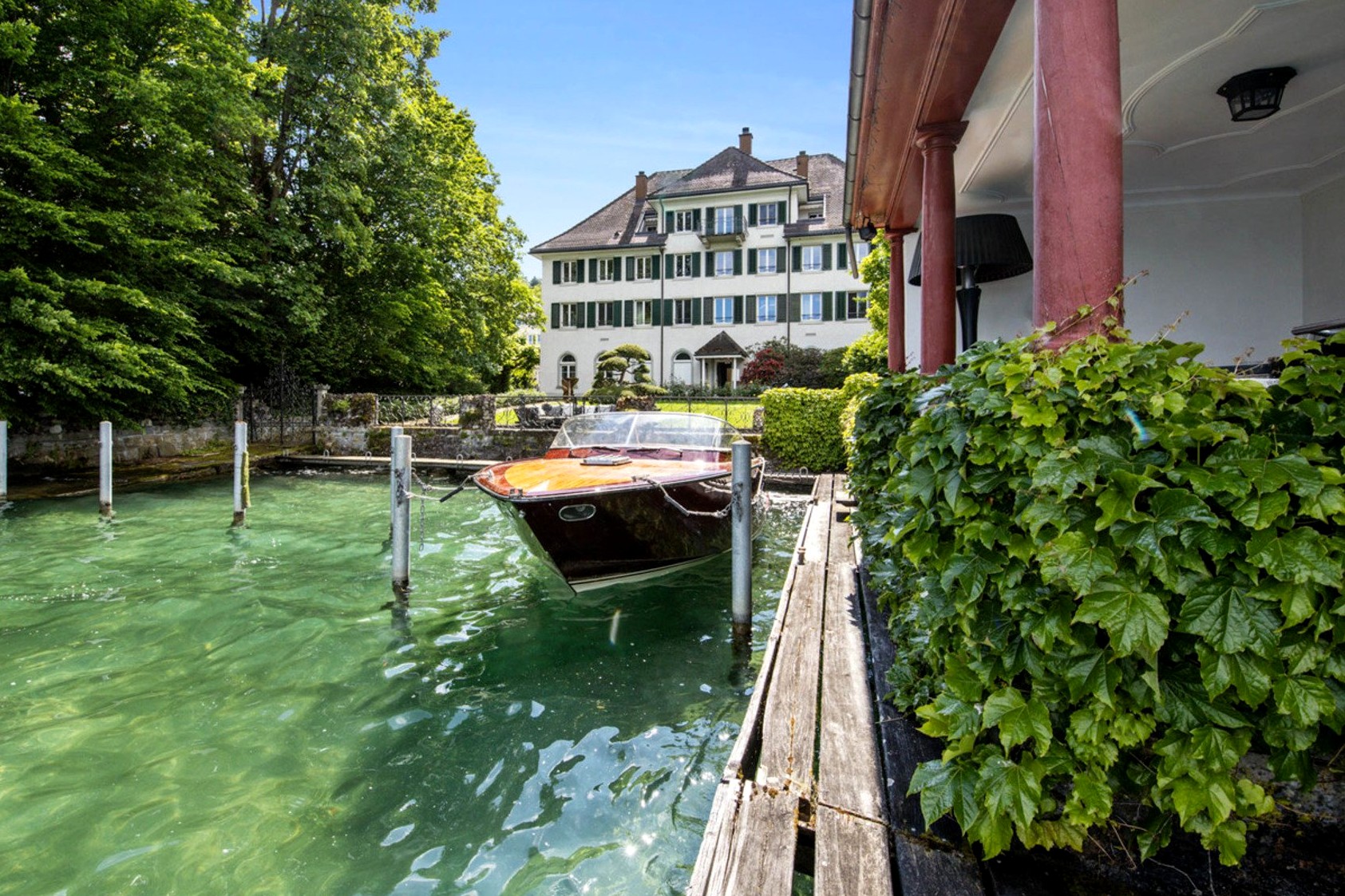 Historic villa with a private shore, Zurich, Switzerland, price on request.
View Listing
Zurich's vibrant art scene and start-ups make Zurich the best tourist destination for those who want to mix work and travel. Zurich is a nice city, though it might be one of the smallest cities on our list, you can find many great places for work and entertainment.
Zurich arguably is one of the top-tourist destinations on our list. As a top-tourist destination, residents are used to transitory people and other digital entrepreneurs. English is everywhere in Zurich, so you should have no problem going out to the mountains for a ski session.
If you need to get out of the city, then be sure to get a rail pass, so you can travel to Germany, Italy, Austria, or any other nearby countries. Zurich is a banking city and Switzerland's financial capital, so you will have no shortage of a luxurious lifestyle, high-end shopping, and fancy Swiss chocolates.
3. Munich, Germany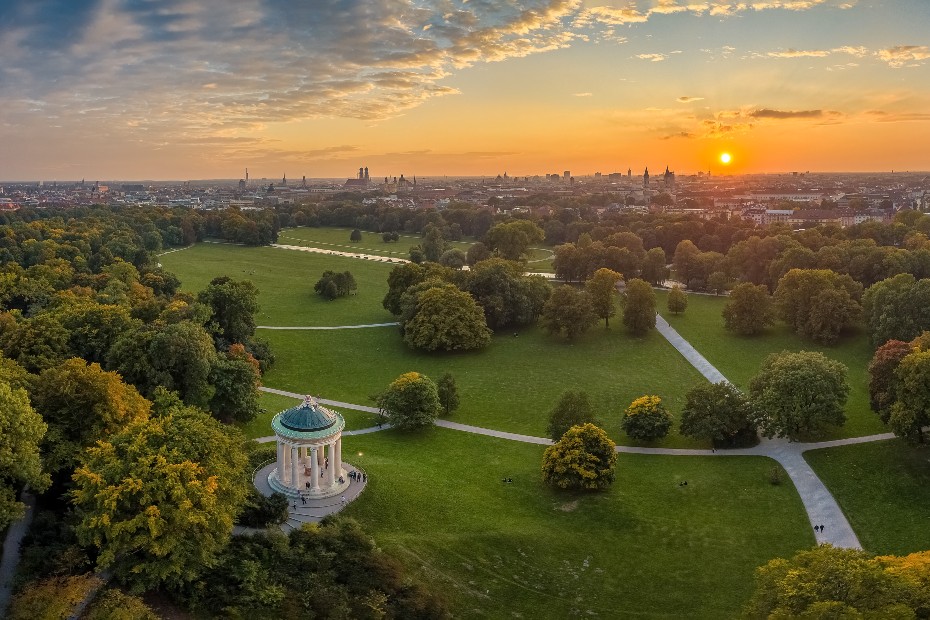 Munich, Germany. Image: Shutterstock.
Munich has standout architecture and it is famous for its annual beer-drinking festival Oktoberfest. Munich is perfect for tech entrepreneurs focused in publishing or television production. Munich is also a high-tech city for all tech entrepreneurs.
With that said, Munich offers a diverse number of neighborhoods and plethora of different start-ups, international businesses, and co-working spaces. When looking for some leisure time, Munich has many gardens to explore, and palaces to fantasize in. Munich is one of the top European cities for those looking for endless options and explorations. Munich ranks high on our list, but our next city Stockholm ranks a little higher for best place to live as a digital nomad.
2. Stockholm, Sweden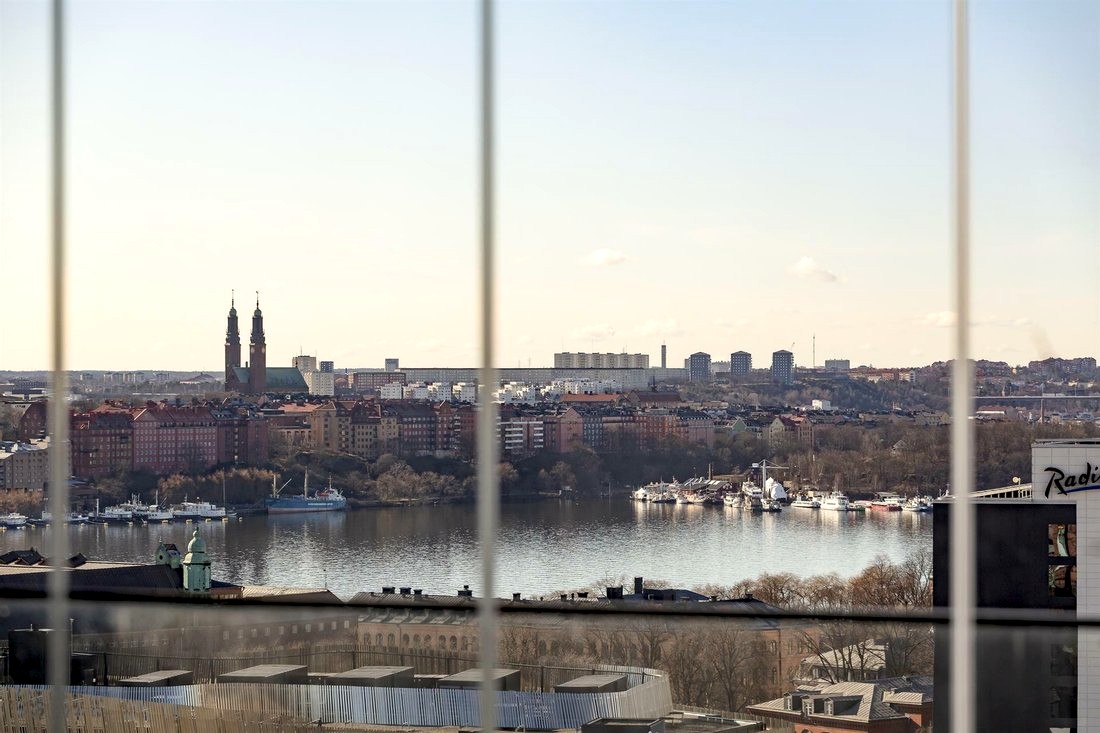 Penthouse in Stockholm, Sweden, price on request.
View Listing
Sweden sprawls across the Baltic Sea, so its fourteen islands offer many opportunities for work and exploration. From many other digital entrepreneurship blogs, Sweden is the most progressive with many coworking spaces and forward-thinking ideas about online work and the digital ecosystems growth trends.
Sweden is a place for growing trends thanks to Slush, a massive startup conference that puts Nordic innovation in everyone's minds. Sweden is home to many massive tech companies where programs like Skype, Spotify, Mojang (Minecraft's producers), MySQL, and many others got their start.
Sweden might be one of the highest on the list for it philosophy of a holistic and healthy balance of work and play. People move to Sweden to enrich their careers, and also to get a lifestyle boost. The tech-minded forward thinking makes Stockholm one of the best places for digital nomads to live.
All homes for sale in Stockholm
1. New York, USA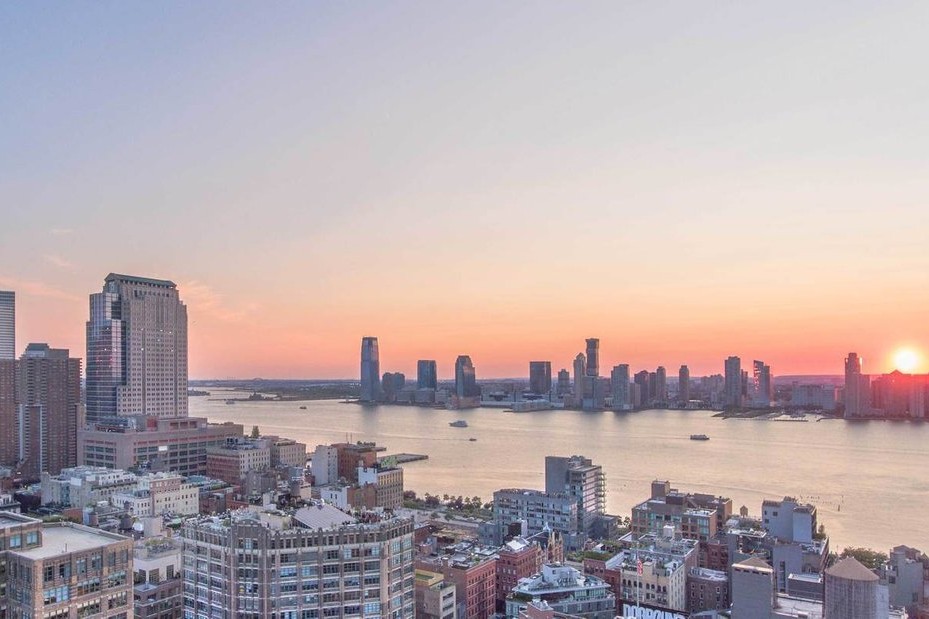 Regarding people interested in a good work and play balance, New York City offers tremendous positives for people's careers and personal lives. There are a good amount of start-up opportunities and cultural centers like museums, or opportunities to study; New York is a city where you can immerse yourself in so many different things.
With that said, similar to Toronto, New York is culturally diverse, so you can find many different cuisines, street food vendors, and cafes. Everything from arepas to Korean barbecue to classic American diner and bar fare.
There is literally so much here, and so many options to explore, but one drawback is the city's proximity to beautiful mountains and tropical beaches. You'll have to travel a little outside the city, but it is possible with transport options.
Exclusive luxury insights
for newsletter subscribers only
Delivered every week to your inbox