An assemblage of three Washington, D.C., houses—one of which served as home to Jacqueline Kennedy Onassis in the wake of President John F. Kennedy's assassination—is coming on the market for $26.5 million.
Located in the affluent Georgetown area, the three houses were recently combined by the late construction entrepreneur David W. Hudgens into one contiguous mansion spanning about 16,300 square feet with 13 bedrooms. Mr. Hudgens died in November 2022 and the property is being listed for sale by a trust.
The listing will be the most expensive on the market in Georgetown, according to Zillow. If it sells for its asking price, it could set a price record for Washington, D.C., according to listing agent Jonathan Taylor, founder of TTR Sotheby's International Realty.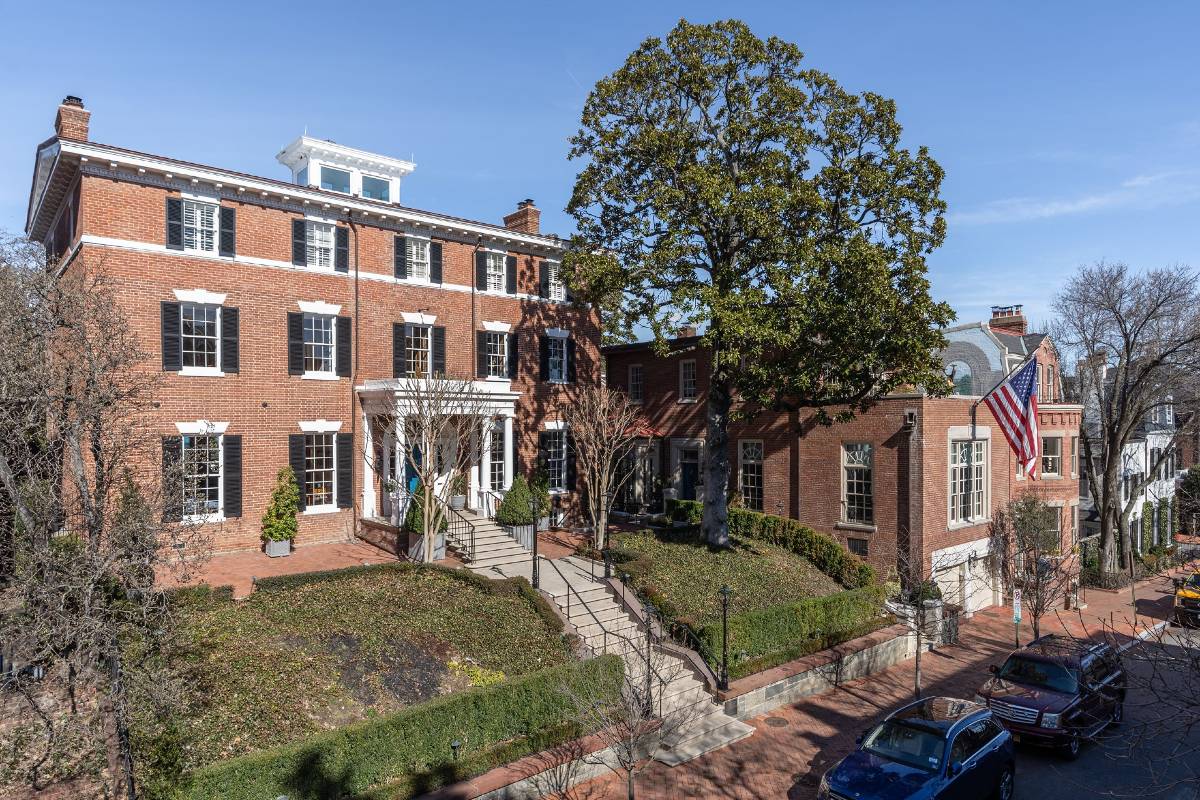 The former Kennedy house dates to the 1790s and is listed on the National Register of Historic Places. Ms. Onassis purchased the Federal-style property in December 1963, a week after moving out of the White House, according to a historical report commissioned on the property by Mr. Hudgens. She and her children lived there only briefly; their attempts to find peace proved difficult after the home became a veritable tourist attraction, drawing crowds of sightseers, who left trash on the sidewalk outside the house, the report said. The family moved to New York City in September 1964. The house was long owned by the late Yolande Betbeze Fox, a onetime Miss America.
Mr. Hudgens started assembling the compound in 1997, when he paid $1.2 million for a traditional brick home next door to the former Kennedy house. In 2006, he added a circa-1880s house on the block for $1.625 million. Finally, in 2017, he paid $5.25 million to buy the former Kennedy house from Ms. Fox's estate, records show. Soon after, he commissioned architect Dale Overmyer to remodel and combine the homes. While the houses maintain their architectural distinction, there are now connections between all three, Mr. Overmyer said. Mr. Hudgens also built a passage under the properties to allow for access to parking from the Kennedy house.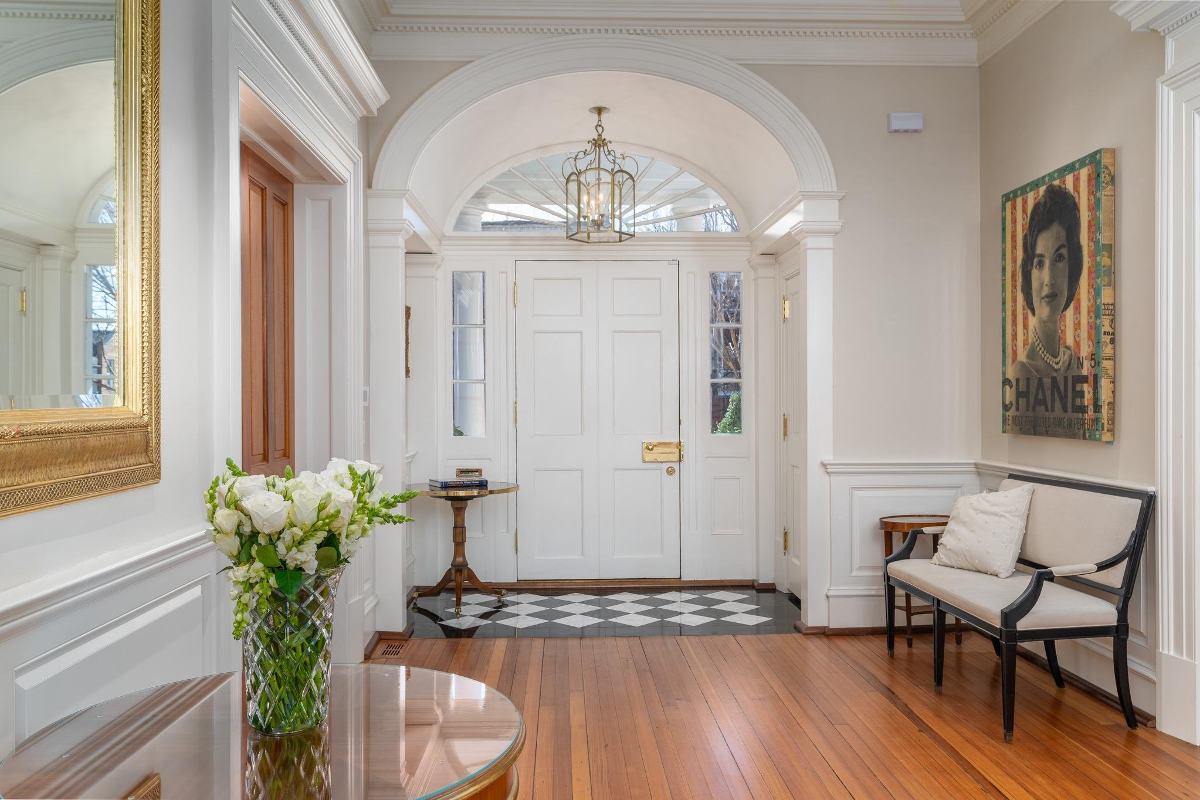 The process of combining and renovating the homes took three or four years, Mr. Overmyer said. Mr. Hudgens wanted to create a home where "presidents and dignitaries could visit and fundraising events could occur," Mr. Overmyer said. "He also wanted all three houses to work independently or together."
Elements of the Kennedy house remain largely as they were when the family lived there, according to Mr. Overmyer, such as the entry hall and a grand first floor living room. Other features include a wood-paneled library and a dining room with a gold leaf ceiling. There are also more modern amenities, such as a gym.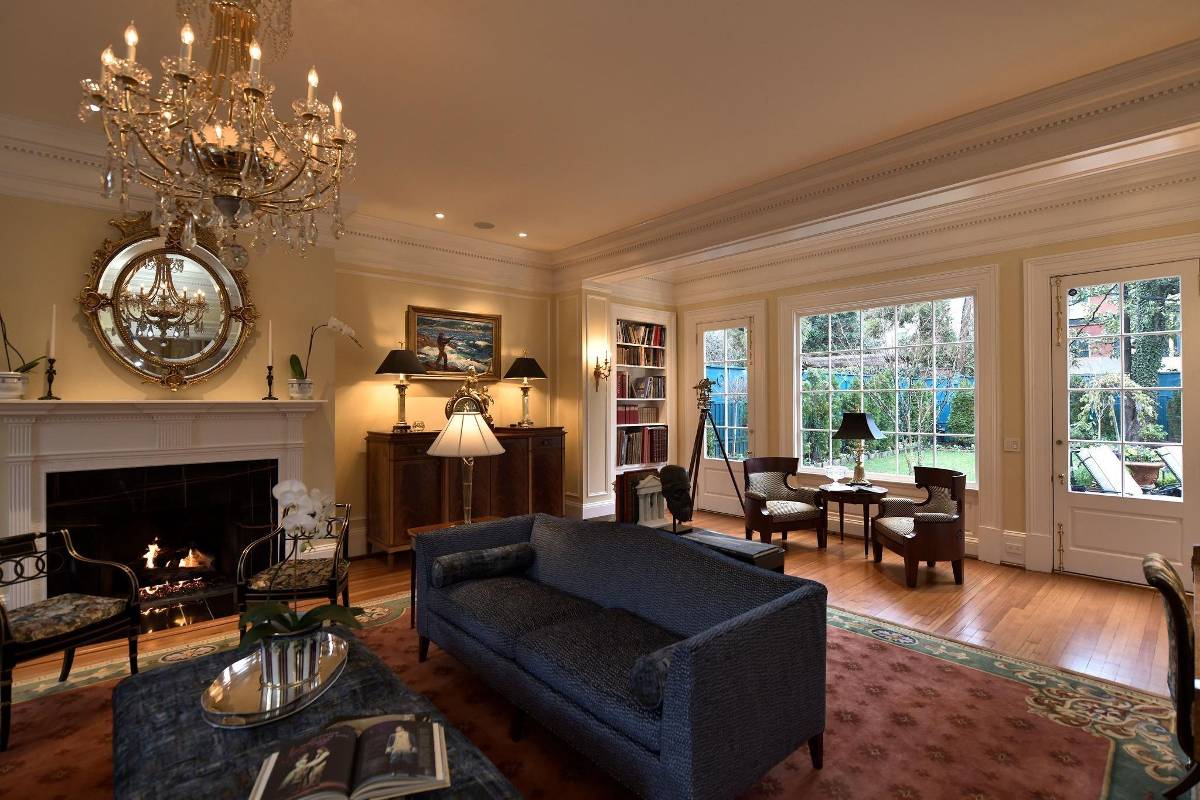 Fireplaces in the home are also original, Mr. Overmyer said. Mr. Hudgens had planned on replacing them, but Mr. Overmyer salvaged them from the dumpster, he said, and Mr. Hudgens eventually decided to keep them.
Mr. Hudgens revamped the second floor of the Kennedy house as an enormous primary bedroom suite, with generous dressing rooms and large, spalike bathrooms. He also built a new kitchen and opened it up to the garden through French doors, Mr. Overmyer said.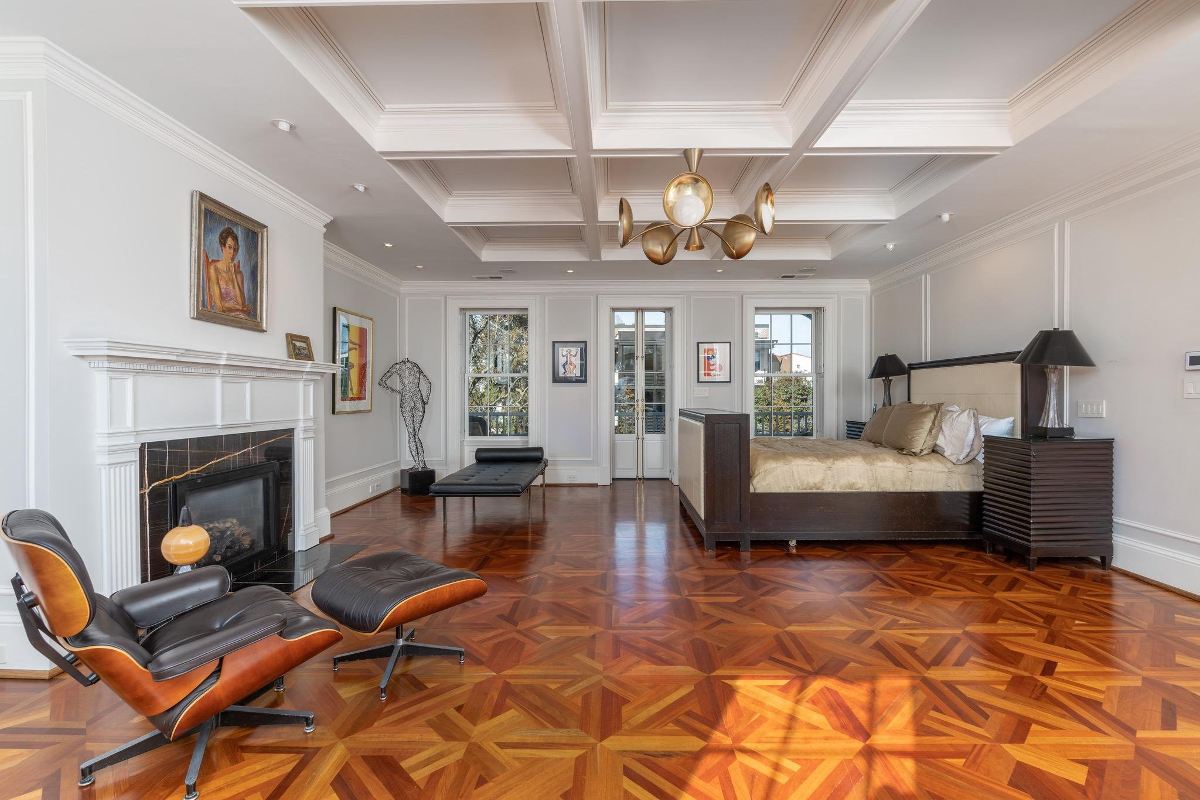 One of the adjacent homes has a grand salon with a gold mirror above the mantel, and an elaborate hand-painted ceiling with frescos. A roof terrace has views of the Washington Monument.
Mr. Taylor said the Georgetown market is still active but has "calmed down" following the Covid-induced frenzy of 2021 and early 2022. The average sale price of a home in Washington, D.C., was $550,000 in February, down 14.7% since last year, according to Redfin. "People have an opportunity to negotiate in some regard," he said.
Originally published on Wsj.com