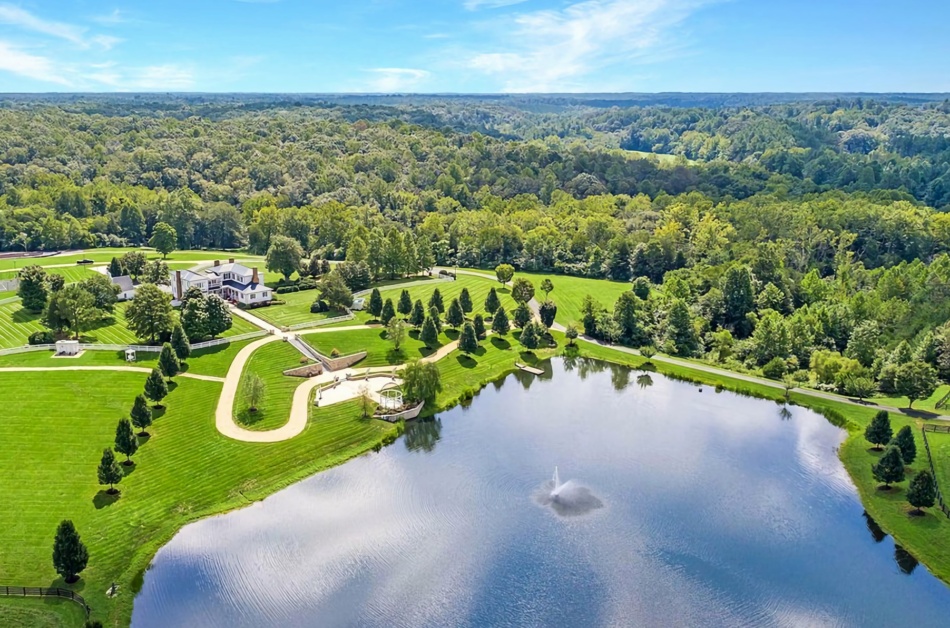 The most expensive house in Virginia: 6055 Rolling Rd S estate, Scottsville, $75,000,000.
View Listing
This grand estate had everything necessary to impress the founder of the most vast luxury empire to date. Bernard Arnault, owner of the world's largest luxury goods company LVMH was fascinated by a Virginia gem that boasts historic real estate, striking natural riches, solid winemaking potential, and an excellent location. Arnault owned half of the land which included an 1830s colonial-style mansion but reportedly sold the property in 1999 to an American businessman. Today, it's the most expensive house in Virginia available for sale via JamesEdition.
The unique 4,500-acre estate features two historic mansions and one state-of-the-art new construction, the largest privately owned lake in Virginia, a vineyard with a winery and brewery, plus miles of private river frontage and hardwood forests. The property sells for $75,000,000, and the owner is represented by TTR Sotheby's International Realty.
While this real estate trophy is still on the market, let's take a closer look at its most remarkable and valuable traits.
The neighborhood: Virginia wine country, south of the heart of Charlottesville
The property is located along historic Blenheim Road in Southern Albemarle County, just 15 miles south of the heart of Charlottesville and only a 5-hour drive from New York City. The area is part of Virginia wine country, the first recorded winegrowing area in the US (beginning in Jamestown in 1607), with over 300 wineries spread across the state.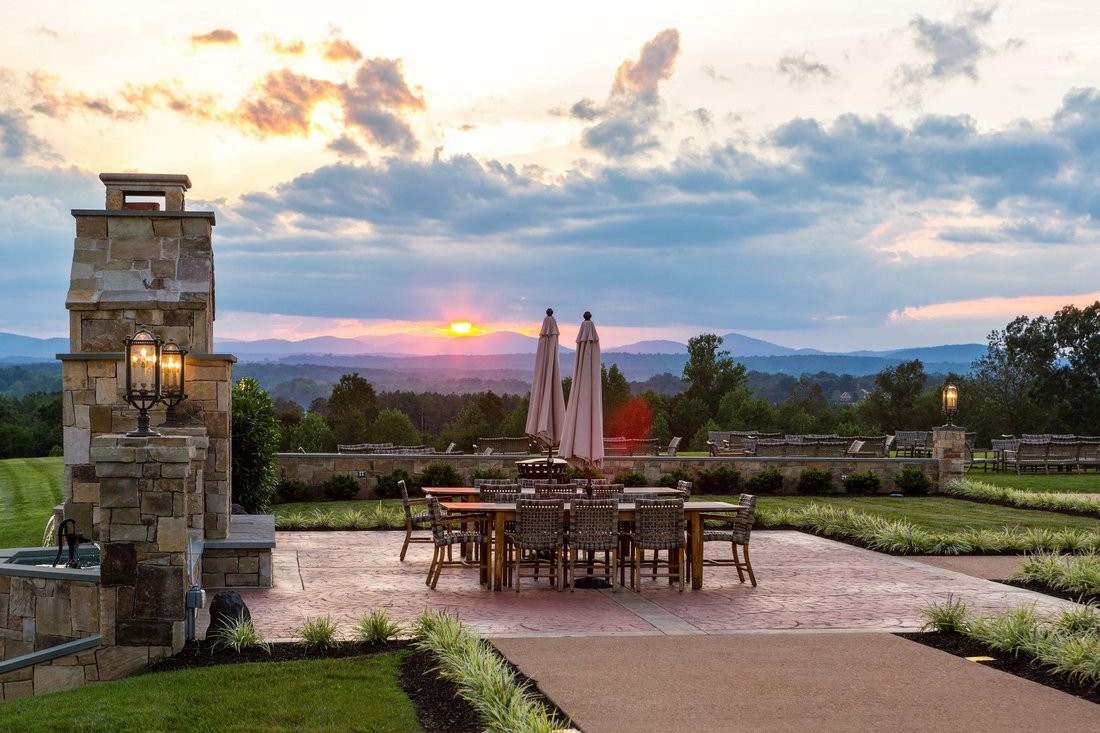 The estate located in Virginia wine country features Mount Ida Reserve vineyard, one of the most popular wineries in the area.
The estate for sale encompasses Mount Ida Reserve Vineyard which could be considered a separate resort area: it includes a 20-acre vineyard, 7-acre barley field, a portfolio of 26 single-family rental properties, and various rejuvenating, rural-style activities. But, most importantly, the vineyard features a locally-loved winery and brewery with an awe-inspiring 12,000 sq. ft. cedar and stone-clad tasting room, an oversized outdoor fireplace with waterfalls and stone walls, bluestone walkways, and an observation deck.
The neighborhood also boasts a few other great venues that have appeared in the guide books: Monticello, Ashlawn Highland, Trump Winery, Dave Matthews' Blenheim Vineyards, Grace Vineyard, and Steve Case's Early Mountain Vineyard.
Historic real estate
The estate offers 2 completely renovated historic manors. One of them is the lakefront colonial-style house previously owned by Bernard Arnault.
The other manor is a recently constructed, award-winning 12,000 sq. ft. lodge constructed around a 100-year-old stable. Designed with events in mind, it has state-of-the-art amenities including full caterers' kitchen, 2 large event halls, and spectacular outdoor spaces.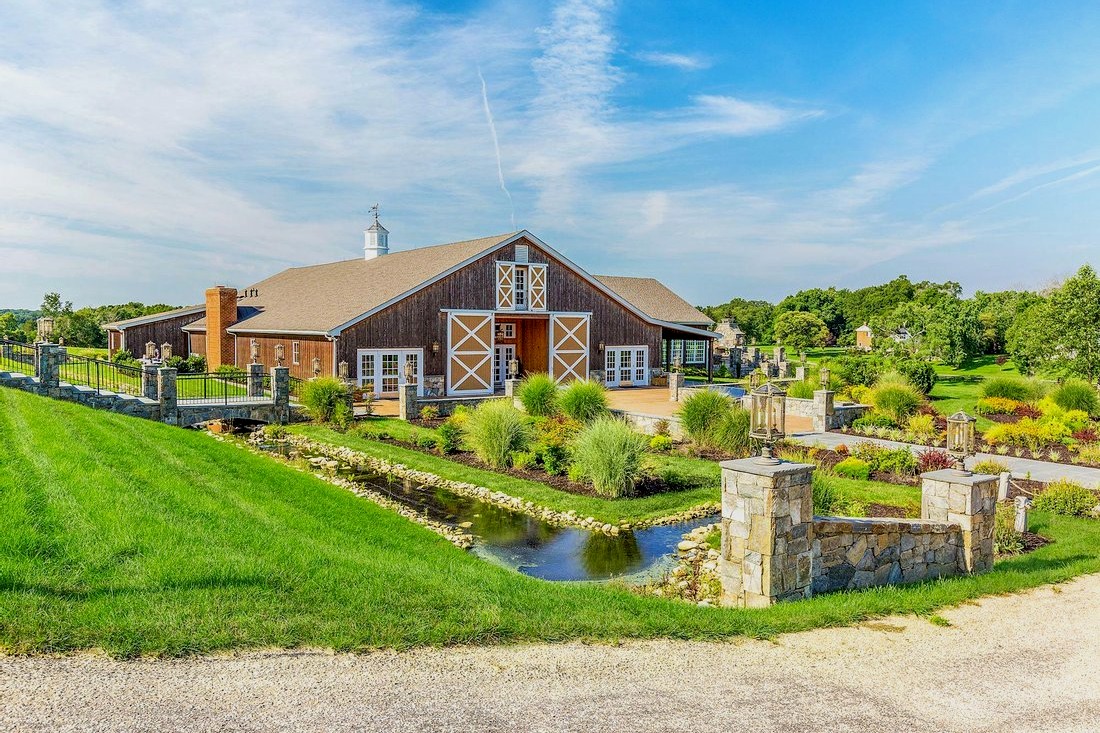 The award-winning lodge developed around a 100-year-old stable is an excellent match for the two other historic mansions.
The most expensive house in Virginia: size and appeal
The current stewards have invested nearly $100 million to develop the grandest of estates with virtually every amenity. There are 2 stables with 8-stalls, 2 tennis courts, a 2-lane go-kart track, miles of fencing, and paved and unpaved trails for horseback riding, ATV adventuring, bicycling, or walking. The list of water amenities includes an inground pool, several beaches, a water slide, a lake house, and 2 floating dock marinas.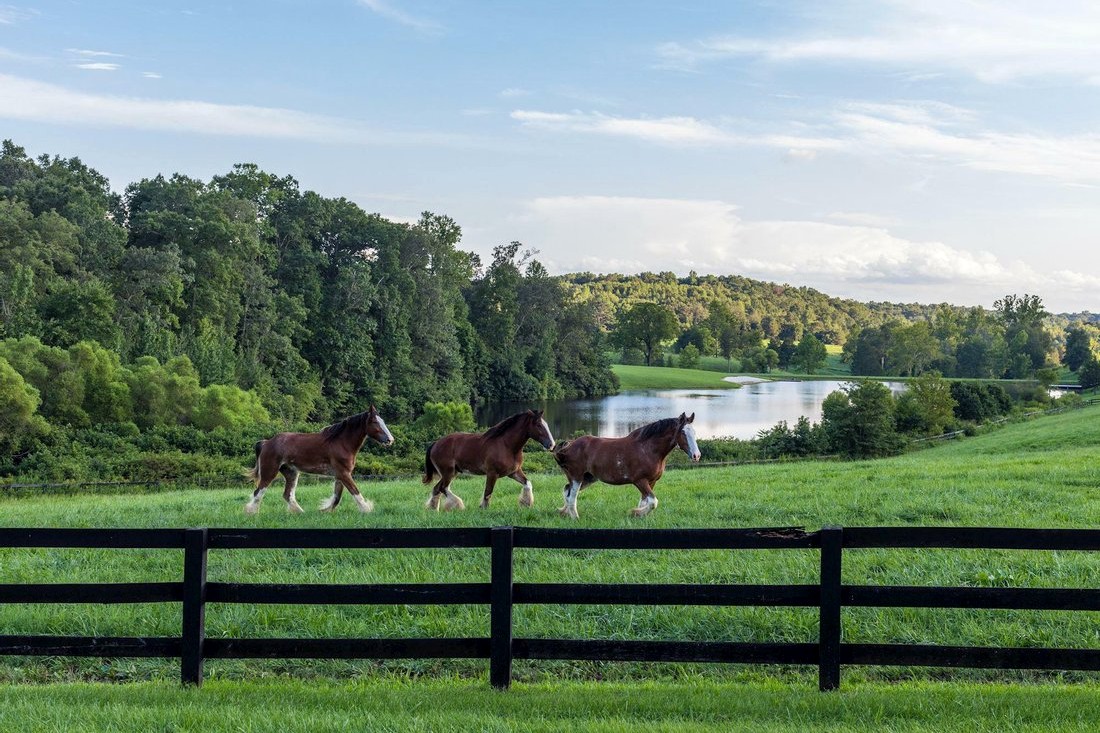 The estate offers paved and unpaved horse riding trails, two eight-stall stables and multiple carriage houses.
Also worthy of mention is the number of event facilities; there are 3 pavilions with social areas, such as beautifully appointed banquet rooms and even a full-service restaurant for 250.
The estate is perfectly appointed for fishing, hunting, watersports, land sports, and grand family entertaining. But it could serve not only as a family compound, but also as an income-producing estate, a corporate retreat, a flagship corporate campus, or a long-term investment.