Dubai's prime real estate market is booming, with incredibly high demand leading to property prices jumping 89% over the past twelve months.
Buoyed by the government's latest visa policies, a deluge of wealthy buyers setting up second homes in the city, and the success of UAE government's handling of the pandemic, the luxury end of the emirate's real estate market is attracting increasing numbers of HNW foreign buyers.
Investors from various countries including India, Russia, North Africa, and more, continued to snap up exclusive, high ticket properties in Q4, 2022.
Today our focus is a luxury tower located in Downtown Dubai, across from Dubai Mall – The 118, which stands out in the city's competitive real estate landscape. With most of its 28 residences being sold out and occupied, this renovated full-floor penthouse is one of the last few remaining properties, boasting not only ample, well-designed living spaces but also an excellent investment opportunity for sophisticated buyers.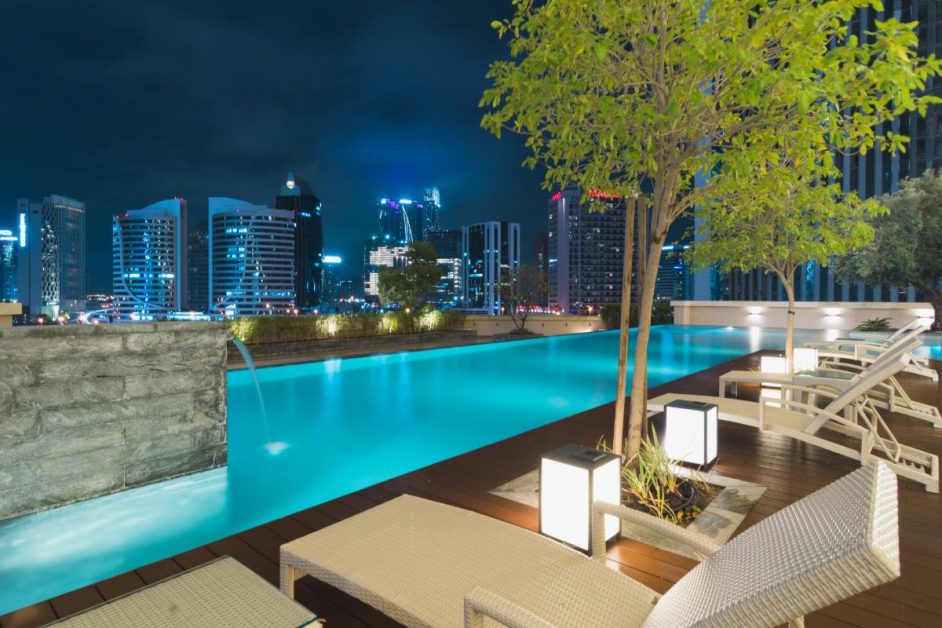 The 118, Downtown Dubai
We talked to Kinshuk Kulshreshtha, CEO and Prime Properties specialist at City Luxe Real Estate to gain insider information on the 118 Tower offerings as well as the housing market and current benefits of buying real estate in Dubai.
Insights into Dubai's prime residential market
From 2015 to 2021, property developers in Dubai almost exclusively focused on investors seeking higher rental ROI and brought multiple projects with small, affordable homes to the market.
However, the 2-to-3-fold upturn in the luxury residential market as of late signaled a veritable explosion in demand, which has caused developers to reconsider.
This was especially apparent in Downtown Dubai and Palm Jumeirah, the most sought-after areas for wealthy foreign buyers. This unabated demand caused almost all large local developers to launch a number of super-exclusive projects comprised of large, spacious apartments and penthouses.
Some prime examples include the Residences Burj Khalifa by Emaar, Bulgari Light House by DHRE, the S Tower by Sobha, and Orla by Omniyat.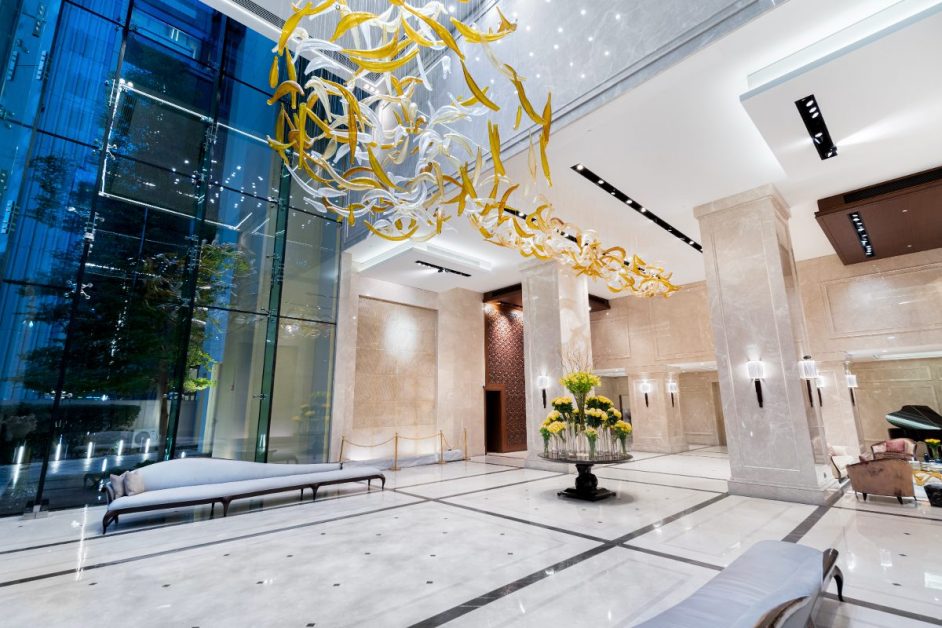 Lobby space at 118 Tower
"We are seeing new projects being sold out within a matter of few days in these markets," says Kinshuk. "Ready-to-move high-end properties in Downtown are selling at US$1,100 to 1,360 per sq. ft, and yet most of the newly launched properties are being offered and sold for upwards of US$1,800."
While the recently launched projects would take three to four years to handover, buyers seeking spacious, upscale real estate that's ready-to-move-in, face a difficult time finding options.
"The scope for appreciation at The 118 cannot be highlighted enough", Kinshuk remarks, "At the price point of US$1,025, this renovated floor at the 118 can fetch a higher future resale based on the location factor alone. An extremely limited supply of similar units, the sizeable offered space and amenities add to that."
The 118 at Downtown Dubai
Seamlessly connected to the rest of the city, Downtown Dubai is considered the benchmark for elevated lifestyles. Located in the exclusive Downtown area, 118 Tower is a unique building perched just across the road from the popular shopping district of the Dubai Mall and Burj Khalifa.
The building is within 15 minutes drive of key business destinations such as the Dubai Airport, Business Bay, Design District, DIFC, and the World Trade Centre. Furthermore, City Walk, Jumeirah Beach, Dubai Hills Golf Course, and the Meydan Racecourse are similarly close by.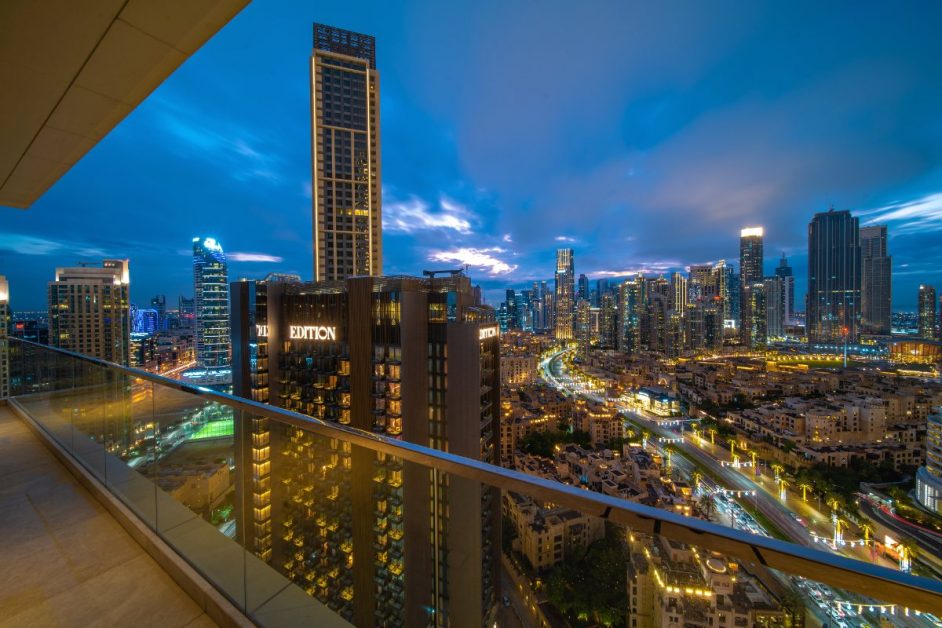 At the same time, the 118 provides exceptional privacy comparable to living in detached villas, with its concealed entrance driveway, direct-access private elevators, 24-hour concierge, valet parking, and watchful security service. The development is designed to have only 28 full-floor luxury residences including two duplex penthouses, across its 44 floors.
Each of the penthouses spans 6,650 square feet with ample living spaces, classy finishes and 360-degree views of the city from large terraces and balconies. The residences come with a separate maid's room, service elevator, three oversized parking spaces, and a chauffeur's room located on the parking floors.
Lifestyle facilities on the health-club floor include an outdoor temperature-controlled infinity pool with a 20,000 square feet poolside garden and deck ideal for soirees, a well-equipped fitness center with massage, steam, and sauna facilities, and a resident's lounge.
These elements summarise the unconventional mantra that the Developer has considered throughout their past and ongoing developments – the expectations of residents ahead of profit.
Renovated luxury penthouse in 118 Tower, Downtown's five-star development
"The penthouse for sale offers more space and better value in comparison with even some of the larger villa homes across Dubai, with bigger, more spacious bedrooms, a large, fully equipped family kitchen, and a dedicated driver's room", Kinshuk comments, adding that current owners give their home the self-bequeathed title, 'Private Villa in the Sky'.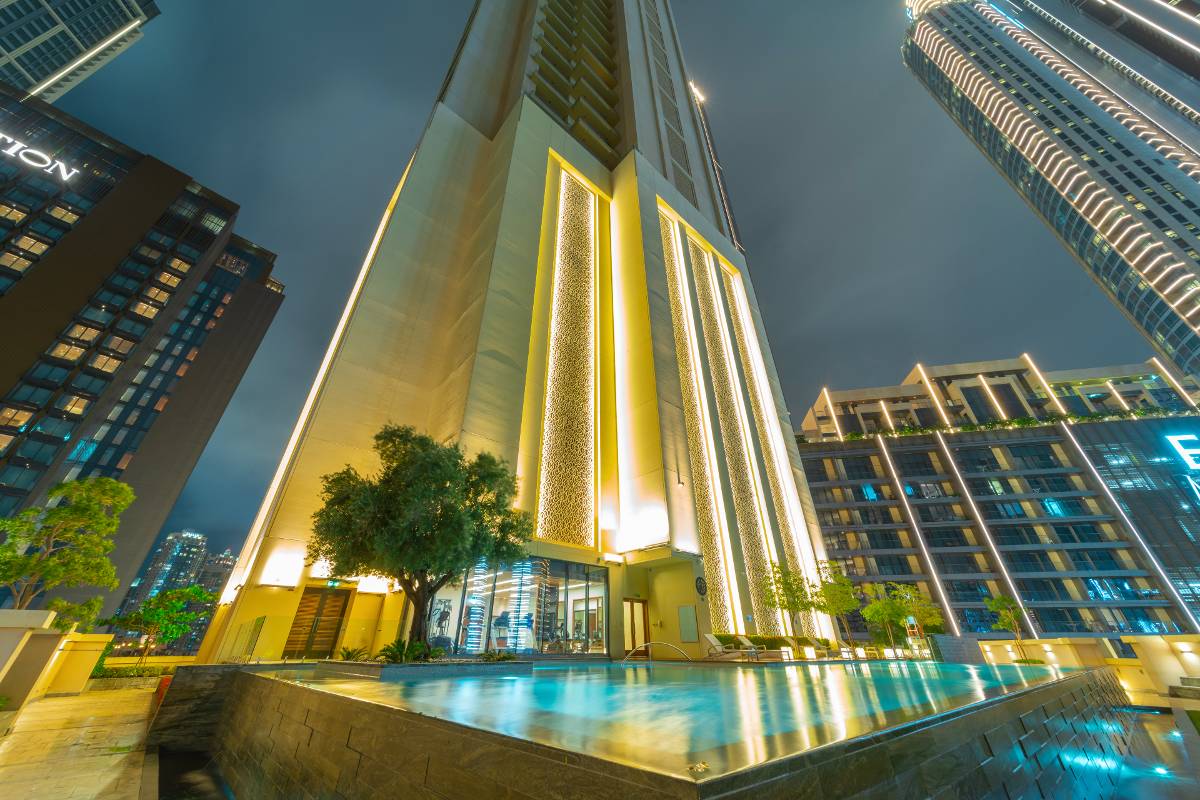 The property was renovated by the current owners. The new features include a redecorated entrance lobby, an expansive, alloy-coated pivot door installed on the main entrance, upgraded flooring and wall claddings with concealed lighting.
Floor-to-ceiling windows with collapsable doors to the terrace let in ample sunshine and create an outdoorsy feel in the living room.
The master bedroom has been fully reorganized to add a his-and-hers wardrobe, while one of the four ensuite bedrooms has been remodeled with wooden cladding and given a luxury office-like feel to allow work from home.
The fully equipped SieMatic brand kitchen with Miele brand appliances has been redone to expand the space and throw in a bar seating for the family.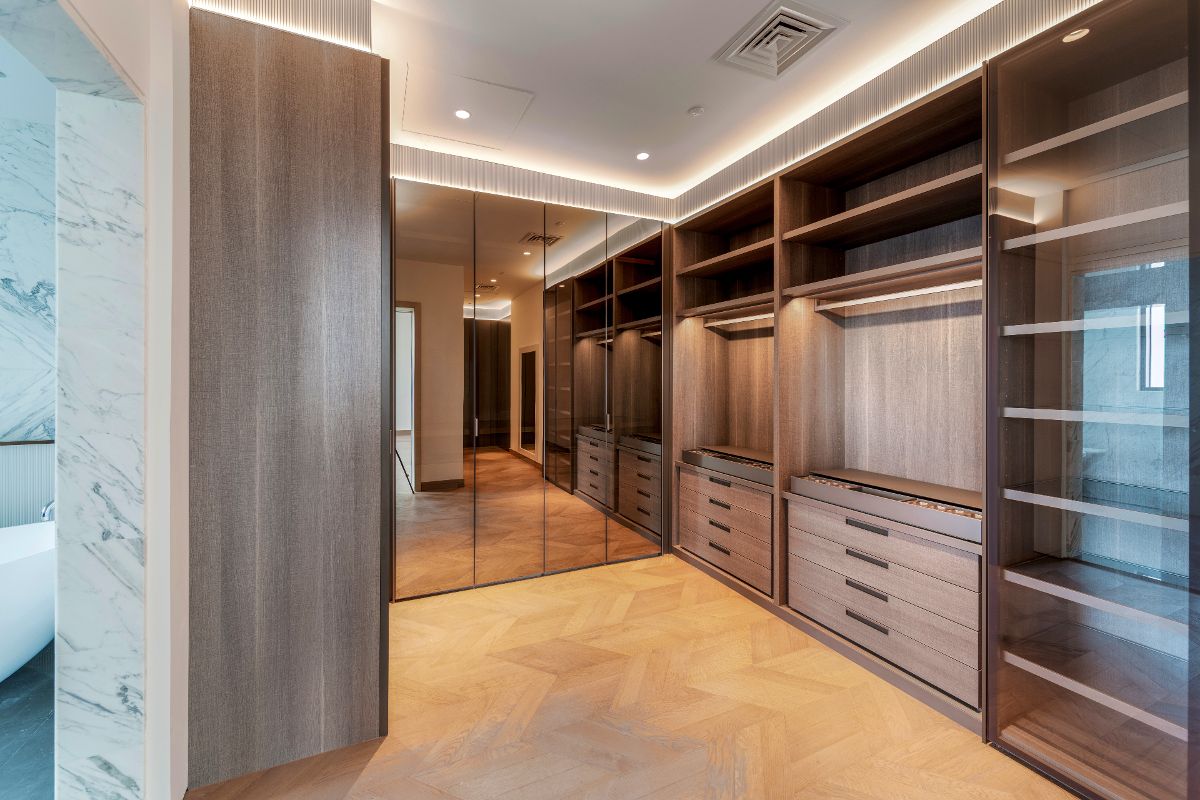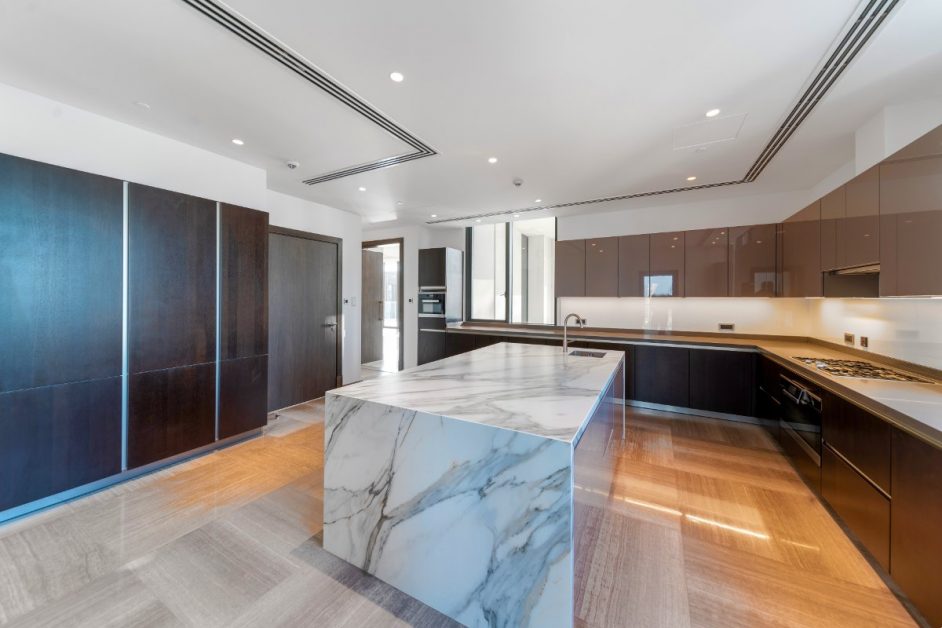 The penthouse features a fully equipped family kitchen and a master bedroom with a his-and-hers wardrobe.
"With hassle-free maintenance, top-notch security, and unmatched space, this penthouse is ideal for global citizens who want to hold a base in Dubai while enjoying the privacy and security of an apartment building," says Kinshuk.
If you want to know more about the exclusive property, visit City Luxe Real Estate or use a contact form on the listing page.