In the realm of luxury real estate, the allure of rare and distinctive properties is undeniably captivating. Yet, it is the guidance and expertise of a seasoned real estate professional that truly elevates these exceptional offerings.
This is precisely the scenario with this apartment offering unparalleled Central Park views recently listed in Upper Manhattan. Jacob E. Miles, a lifelong real estate enthusiast hailing from a multi-generational family of real estate investors, is the representative handling the sale.
Jacob discussed with JamesEdition the potential that 111 Central Park North holds for its prospective owner and shared his deep industry knowledge, a sharp eye for unique opportunities, and the art of transforming exceptional properties into timeless investments.
Jacob E. Miles

Jacob E. Miles has years of professional and personal property experience as a real estate agent, condominium investor, landlord, and commercial lease manager in New York City and its metropolitan area, where he has lived for over 25 years. Professional Awards: RealTrends "America's Best Real Estate Professionals" (2023); Brown Harris Stevens "Most Placed Outbound Introductions Award" (2017, 2019) and "Rising Star Award" (2015).
Jacob, could you describe the primary demographic of clients you typically work with?
I have had the privilege of representing a diverse clientele in real estate transactions throughout the NYC area, catering to lifelong New Yorkers, relocating executives, foreign buyers, and first-time homeowners. I have also served as a trusted advisor to over 50 executives who successfully relocated and settled in the NYC area.
When it comes to building relationships, I rely not only on my real estate expertise but also on my prior experience in management and finance. Before joining Brown Harris Stevens (formerly Halstead), I held the position of Director of Finance & Administration at the global IT company Enstoa. I also served as an Executive Director & Business Manager for CIBC's U.S. investment bank and worked as an analyst at Kearney, an operations consultancy.
Other milestones include an MBA (dean's list distinction) from the Columbia Business School and an MBA from the London Business School.
Additionally, I'm conversational in Spanish and Portuguese, having lived in, studied, or traveled to some 65 countries and most U.S. states. 
111 Central Park North #8A, represented by Jacob E.Miles
In your opinion, what makes the property you're currently representing unique or stand out among others in the area?
The location is truly one-of-a-kind. This residence is positioned at the midpoint of Central Park North, providing breathtaking floor-to-ceiling views of Central Park, as well as the iconic skylines of both midtown and downtown Manhattan. Notably, even the World Trade Center tower at the southern tip of Manhattan is visible from the private terrace.
Beyond private parking and a dedicated full-time white-glove doorman service, the building boasts additional amenities, including a live-in Superintendent, a well-equipped community fitness center, and an inviting residents' lounge.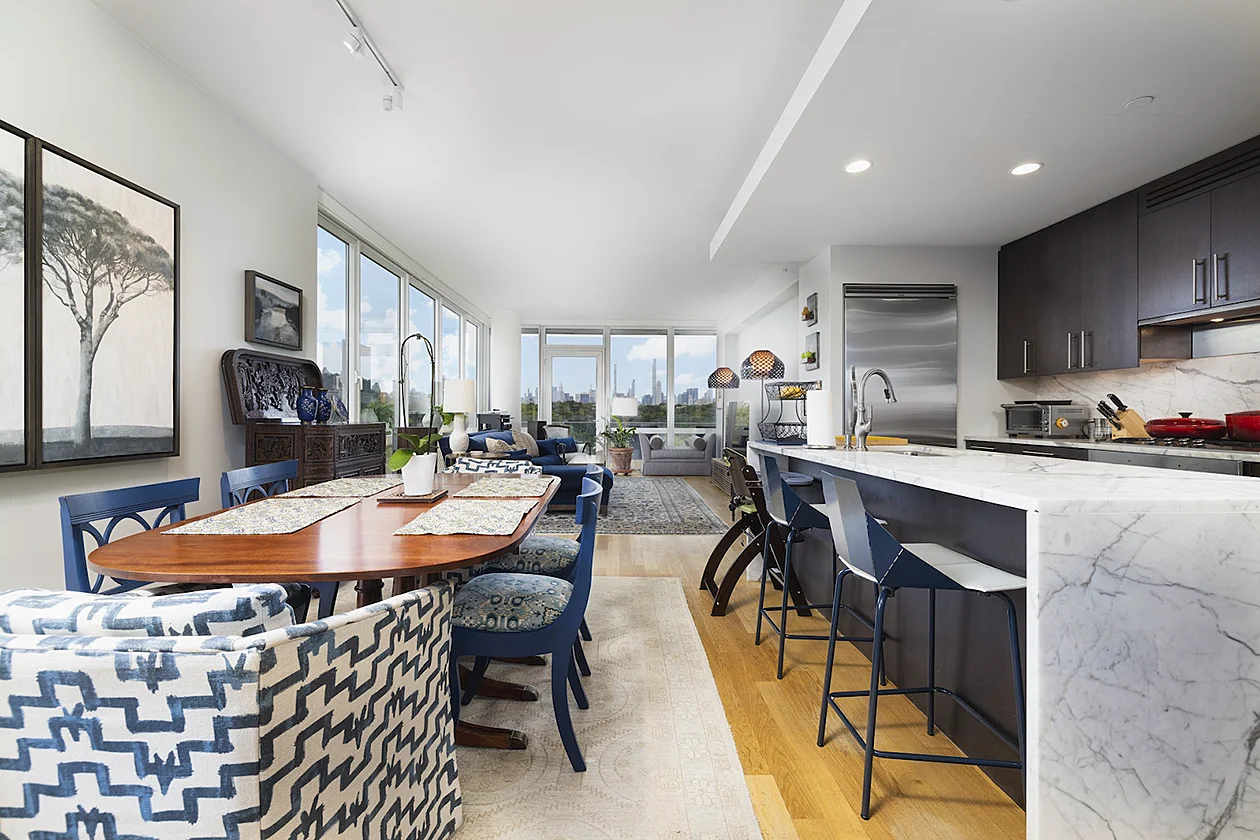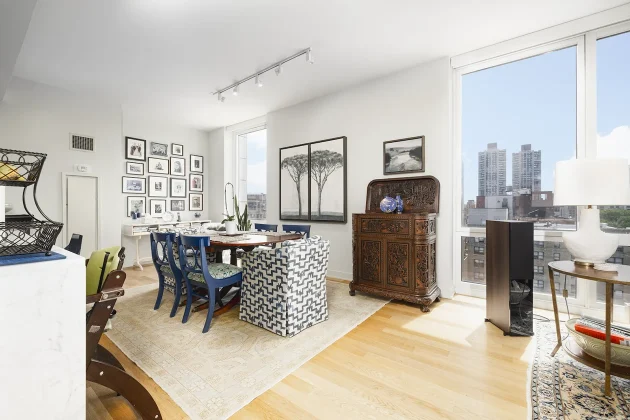 The living room with a private balcony boasts views of Central Park and Fifth Avenue.
View Listing
Furthermore, residents can relish in the luxury of a sprawling common terrace, spanning over 10,000 square feet on the second floor, which provides breathtaking views of Central Park while featuring convenient gas grills.
The building, masterfully designed by the internationally acclaimed SLCE Architects, is widely recognized as the pinnacle of northern Manhattan living. This exquisite home provides unobstructed southern, eastern, and northern exposures, complemented by a spacious private terrace overlooking Central Park. Additionally, it offers the convenience of 8 meticulously crafted California Closets.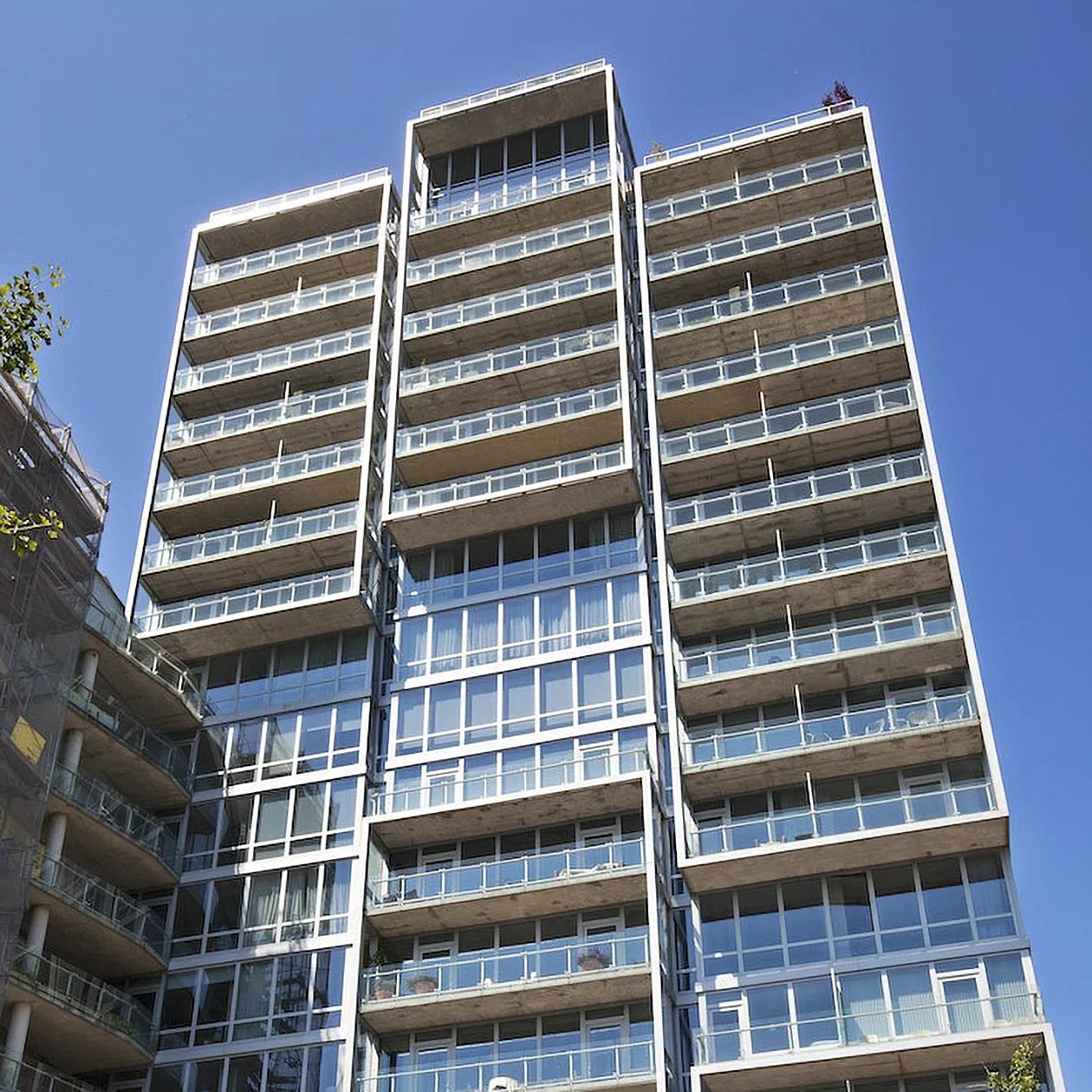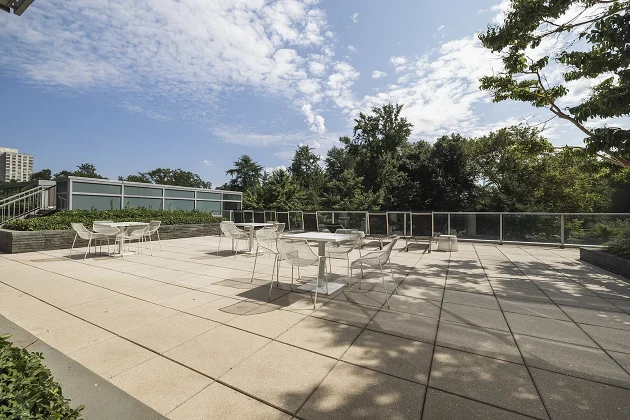 The building features a 10,000 sq. ft. residents' terrace with gas grills and Central Park views
Could you provide some insights into the neighborhood or community where this property is located?
Conveniently situated directly outside the building, the primary express NYC subway "2/3 train" offers seamless access, with plans for additional subway service to be added to the area.
Central Park provides abundant opportunities for sunbathing and recreation, including attractions like Lasker Rink and Pool, the picturesque Harlem Meer Lake, and the 6-acre Conservatory Garden adorned with a majestic 12-foot-high jet fountain.
Additionally, the residence enjoys close proximity to cultural landmarks such as Museum Mile, the Dana Discovery Center, Columbia University, and the distinguished Cathedral Church and School of St. John the Divine, enhancing its appeal for residents seeking both leisure and educational pursuits.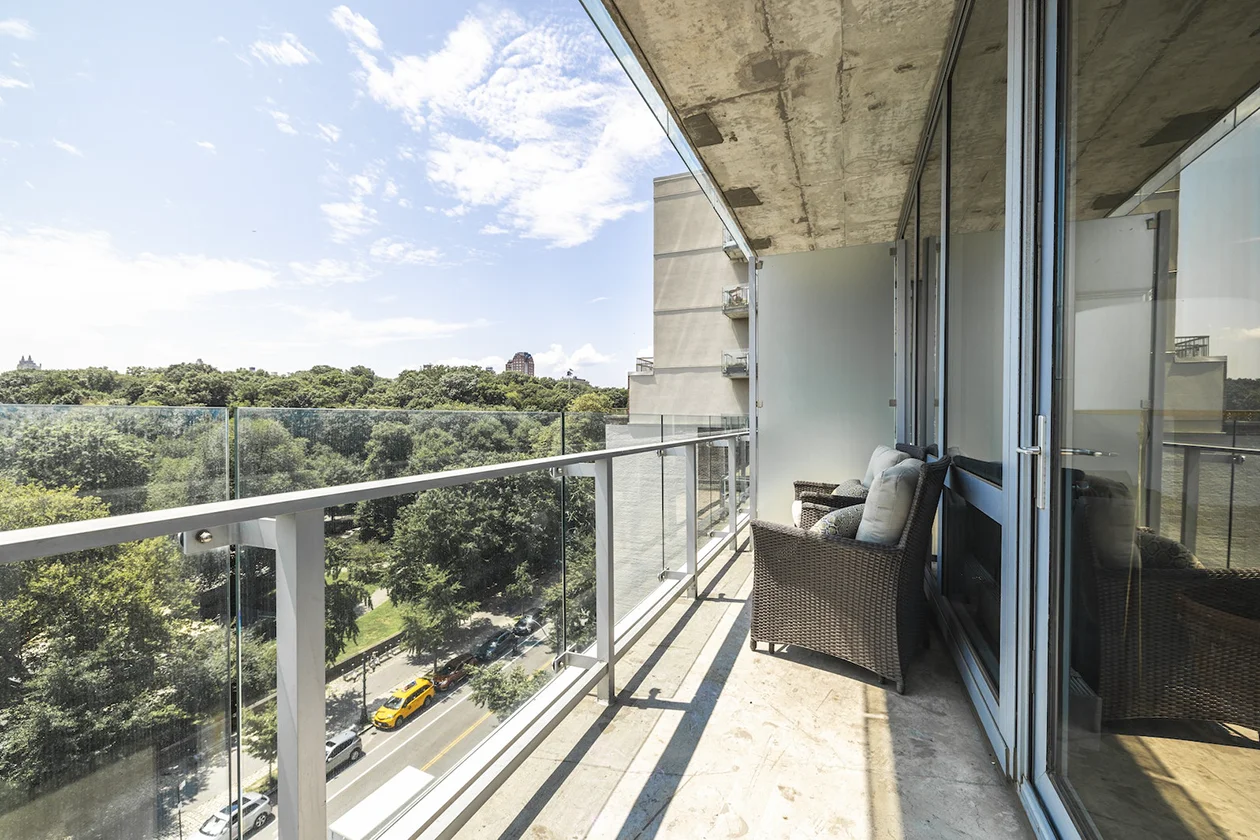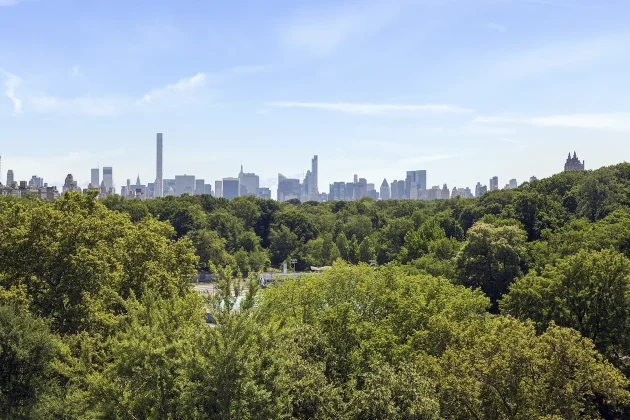 South Harlem (or SoHa) is experiencing a cultural revival, attracting new residents and businesses due to its rich history and diverse atmosphere. The area's dining and arts scenes are flourishing, with a variety of restaurants and an array of cuisines; numerous galleries and performance spaces contribute to SoHa's cultural vibrancy. This revitalization makes South Harlem an increasingly desirable destination in New York City, blending history with contemporary living.
Are there any upcoming developments or infrastructure projects in the vicinity that might influence property values or the desirability of the area?
SoHA witnessed significant housing growth in 2022, leading Manhattan in new housing units. The neighborhood saw an influx of residential construction projects, offering a diverse range of housing options. This expansion is attributed to increased demand and investment in the area, which is known for its cultural vibrancy, proximity to Central Park, and improving amenities.
South Harlem's real estate surge highlights its appeal as a thriving residential destination in Manhattan, attracting both developers and residents seeking diverse housing choices in a dynamic urban environment.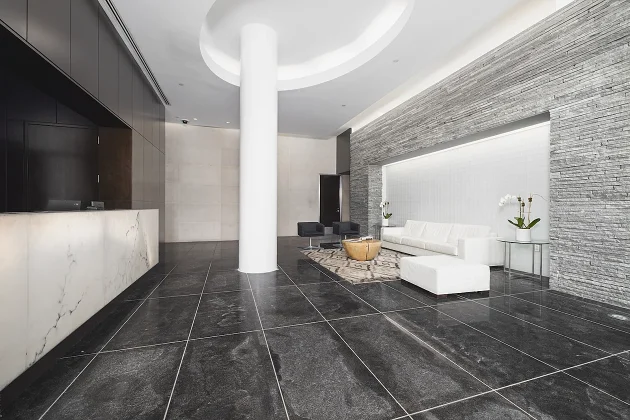 This modern condominium was designed in 2006 by internationally-acclaimed SLCE Architects
What are some recent trends or shifts in the NYC real estate market that buyers and sellers should be aware of?
In the first half of 2023, the number of real estate transactions in NYC decreased by approximately 30% compared to the same period in 2022. This decline can be attributed to a combination of factors, including a shortage of available inventory and near-record-high property prices. Despite these challenges, persistent buyer demand and limited inventory have allowed sellers to maintain control of the market.
Median prices have seen substantial increases, with properties currently priced 11% higher than they were in July 2022 and 8% higher than pre-COVID levels in July 2019.
Notably, there has been a higher-than-normal rate of buyers making full cash payments, reflecting the competitive nature of the market.
Housing price inflation will remain elevated for the foreseeable future. Additionally, the NYC government has proposed a significant initiative aimed at expanding the conversion of commercial properties into residential units, which could further impact the city's real estate landscape.
How do you assess the potential for property appreciation in this market over the next few years?
Several factors, expected to remain stable in the near future, will sustain elevated property valuations within the Manhattan sales market.
Limited inventory of available properties will exert upward pressure on prices, as there are fewer options for buyers to choose from.
Elevated mortgage interest rates are expected to persist, which could potentially discourage some buyers but also contribute to sustaining high property values.
Current property owners may be disinclined to sell, given strong market conditions and potential reluctance to transact. Simultaneously, there is robust demand, particularly from first-time buyers and individuals experiencing significant life events that necessitate a move.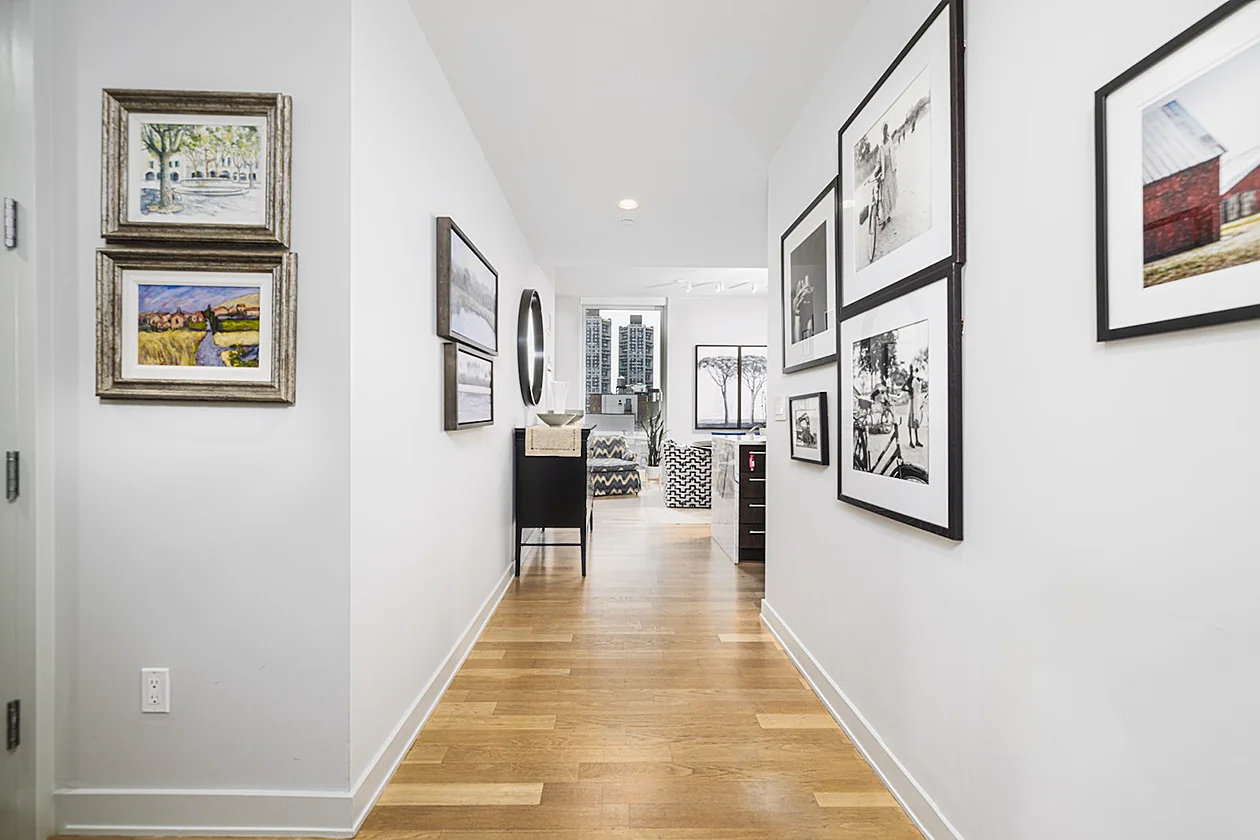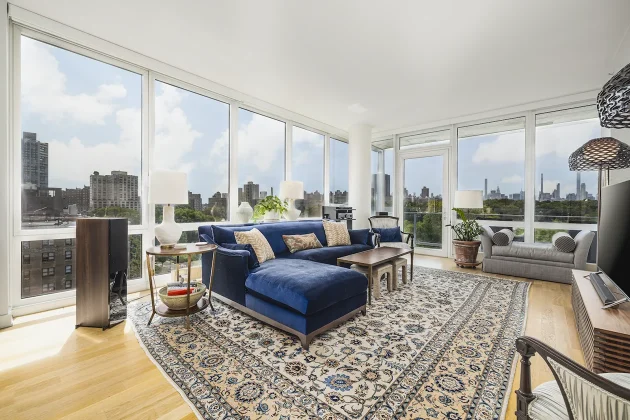 When working with buyers, what advice do you typically offer to help them make informed decisions about purchasing a property?
When you're buying a home where you plan to live, it's important to immerse yourself in the community first. Make sure you can envision your life there. Also, be cautious – thoroughly check everything you don't plan to change, like the size, functionality, and condition of the property.
Consider working with an experienced agent who understands your needs and has personal experience with similar properties. They can help you analyze opportunities, negotiate effectively, and achieve success.
If you're buying a property as an investment for renting out, remember it might become your home in the future. Only invest in something you'd be willing to live in yourself.
From an investment perspective, compare this opportunity with others, factoring in the total investment required (especially if you're financing part of the purchase) and the tax benefits associated with investment properties in New York and the U.S. This careful consideration will help you make informed investment decisions.