Enthusiastic riders, breeders, and savvy investors will have their heads turned by Finca Cantinuevo – a rare opportunity to buy a generously sized farm specializing in Arabian horses and fighting bulls.
Located in the province of Guadalajara just an hour east of Madrid, the estate was built between 2004 and 2008 and is surrounded by lush countryside as far as the eye can see.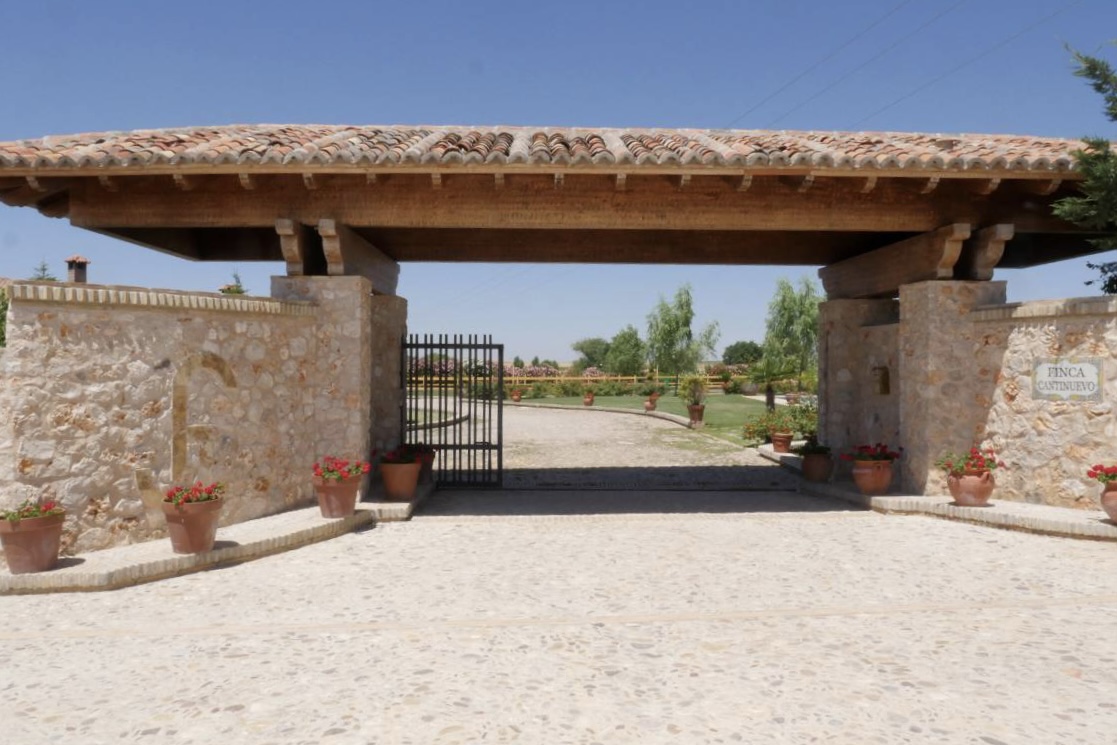 Tour Finca Cantinuevo
On the market for €8,000,000 (approx. $8,391,000) and sitting on a whopping 30-hectare lot, the primary residence spans over 800 square meters and features four bedrooms and five bathrooms.
Traditionally decorated in farmhouse style, the property boasts original features like fireplaces and terracotta tiling, plus wood paneling and beams.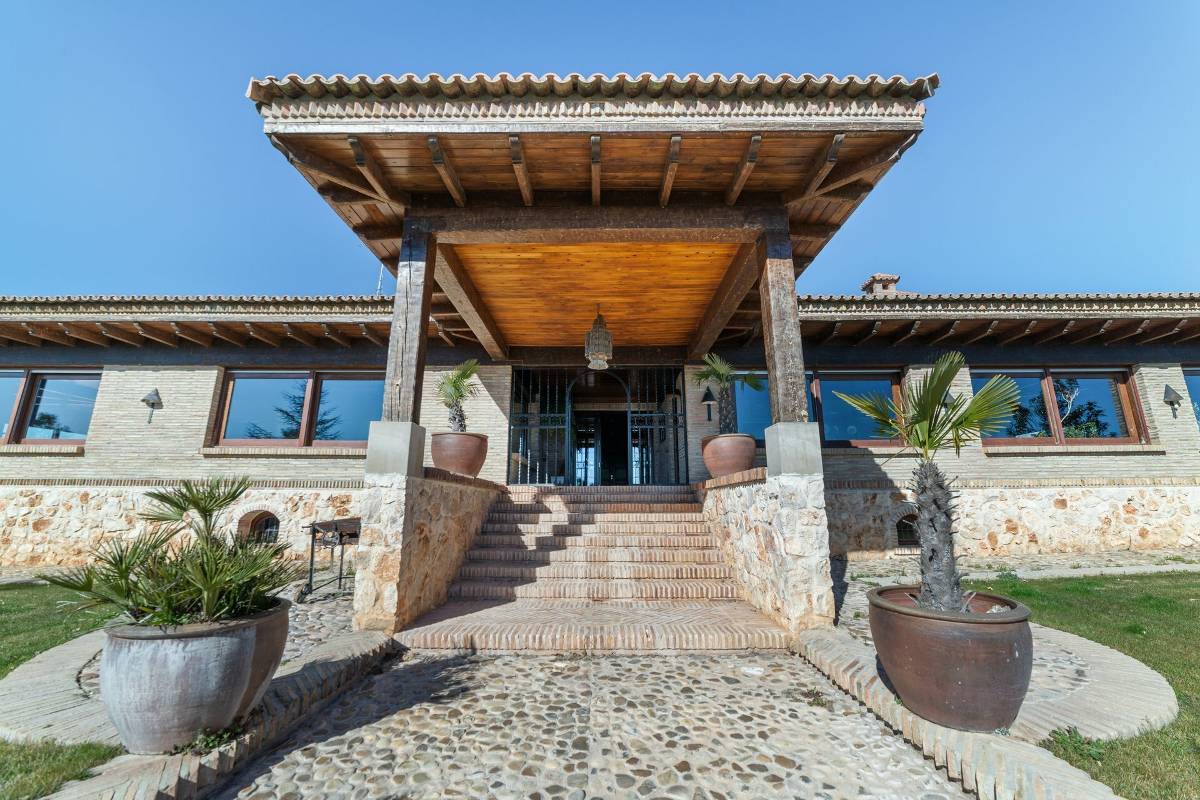 Wander around the space and you'll be impressed by the large living room, a cellar, a gym, and flashes of color on the walls throughout. There's also a gazebo complete with a kitchen, and sheltered porches for relaxing on warm days – of which there are many.
Outside in the extensive (and fenced) grounds, you'll find an inviting swimming pool, a covered bullring with corrals, and facilities for the 42 Arabian horses and herd of around 40 bulls and cows that come with the residence.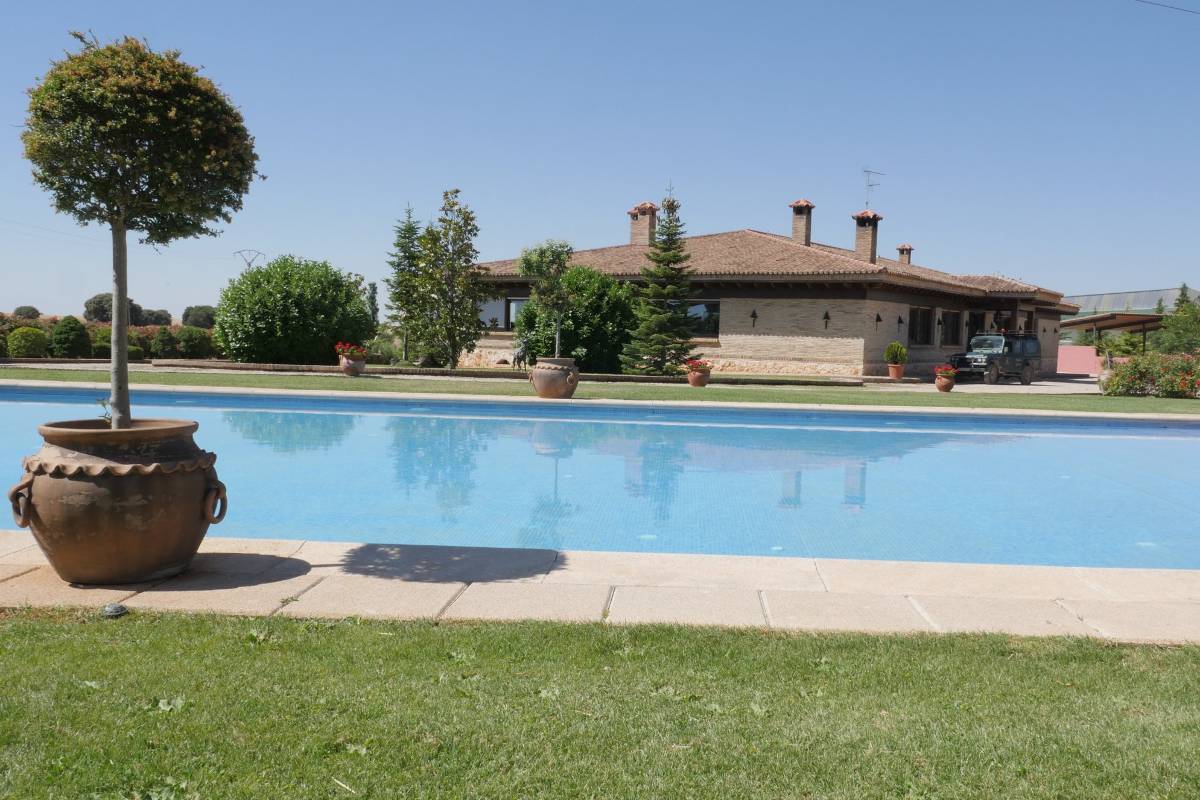 And let's not forget four fully-equipped apartments for staff (or guests), and warehouses spanning 5,000 square meters for storage. In terms of machinery, there are two John Deere tractors, a mini Bobcat, and a straw chopper
The tranquil and private estate is positioned just four kilometers from Fuentelencina, a 25-minute drive from the city of Guadalajara, and 50 kilometers from Madrid-Barajas international airport. You're also just 12 kilometers from Entrepeñas reservoir – one of the largest in Spain.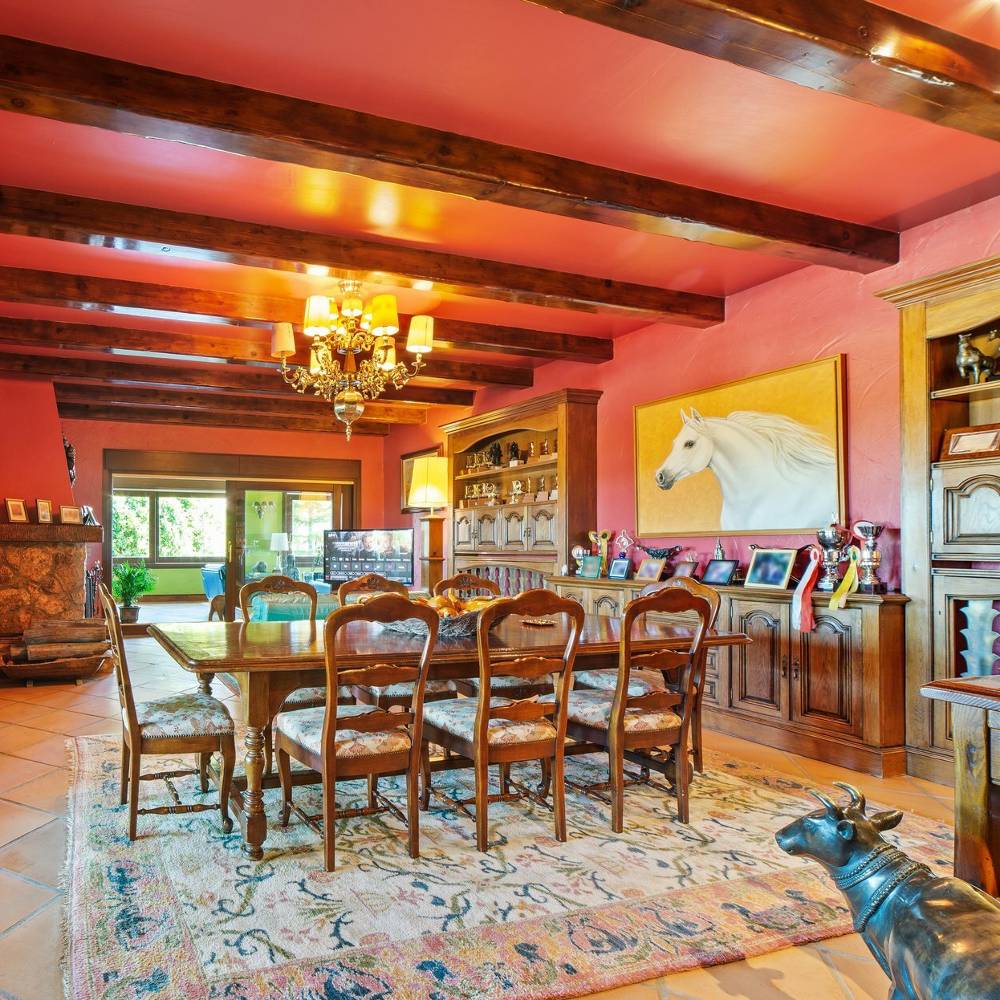 Award-winning Arabian horses
When the late owner Antonio González Cabrera entered the world of Arabian horses and stud farming, he took on the dream of his late son – high-quality breeding using only best-in-class mares and studs. Why Arabians? Known for their speed, remarkable endurance, beauty, and strength, they're also small in stature compared to many other breeds and boast finely chiseled heads, dished faces, long arching necks, and high tails.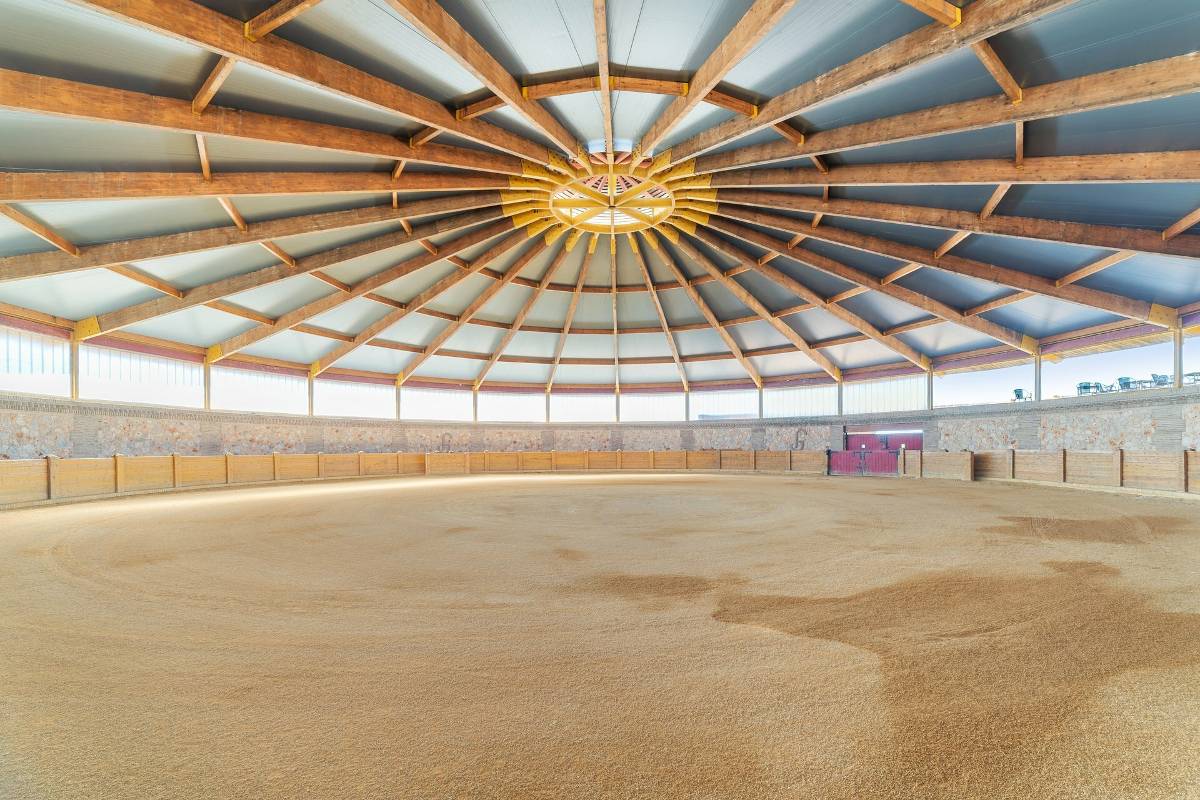 Back in the 90s, González Cabrera bred Arabian Beauty. The impressive stallion went on to win multiple awards, including Champion Foal at the European Championships three years in a row (1995-1997), Champion of Stallions in Spain and the King's Cup in 1998, and Equus Catalonia Stallion Champion.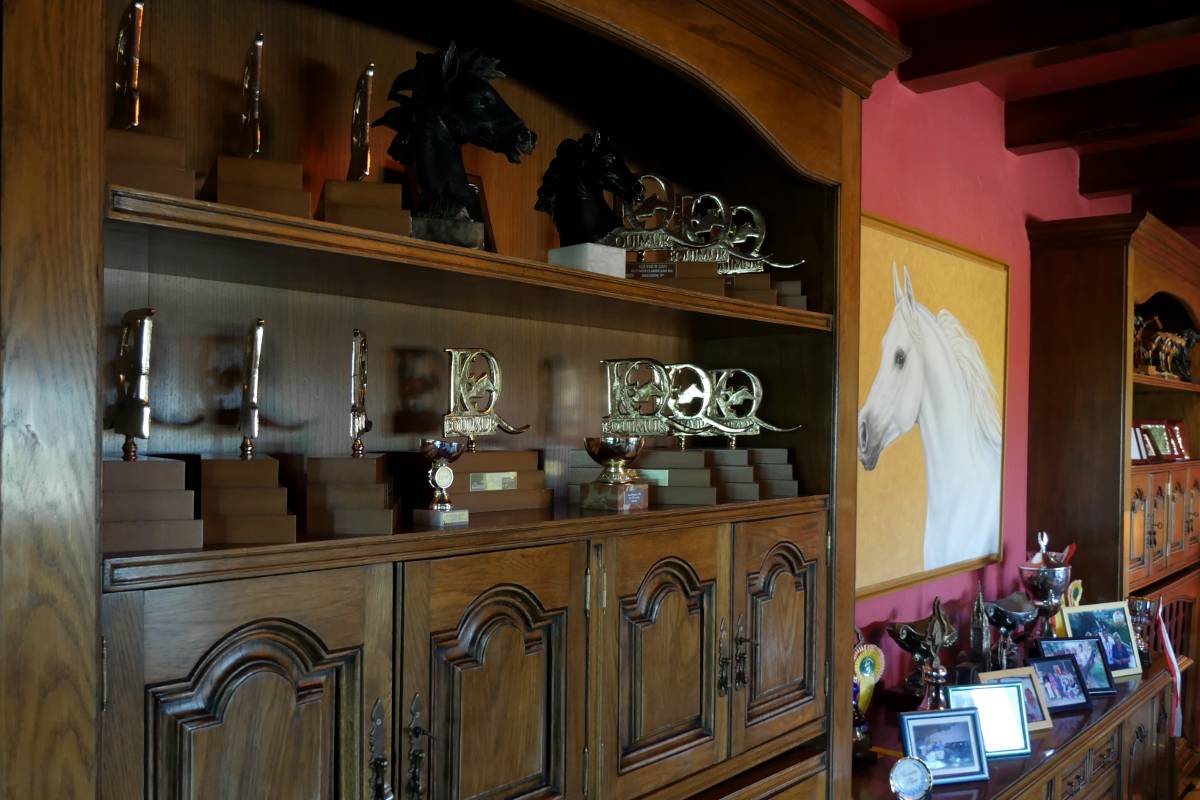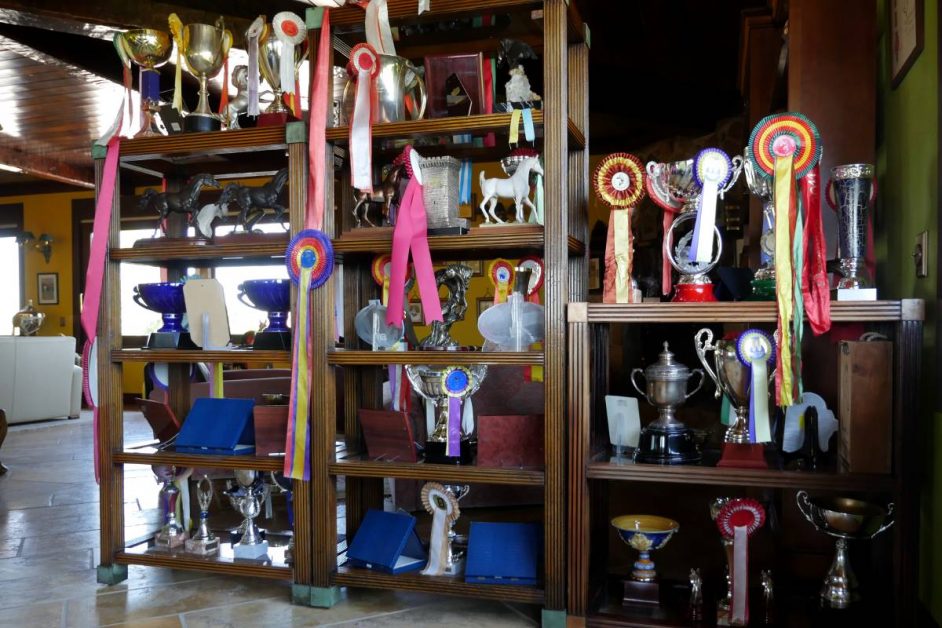 Awards and medals won by horses raised on the farm
Keeping the strong genetics going, González Cabrera purchased Om El Extreem in 2005. The progeny of Om El Bint Shaina and Sanadik El Shaklan, he's said to have "one of the most beautiful stallion faces in the world today".
Like Arabian Beauty, Om El Extreem also won numerous accolades, from Champion of Stallions at Saint-Tropez International in 2005 and Champion of Champions at Arabica International Frankfurt in 2008 to Stallions Champion at Ajman International UAE in 2010.
The estate is being sold complete with all horses, facilities, and wild cattle. If you'd like to find out more about this unique investment opportunity, contact real estate agent Pablo Artiñano at pablartidelrio@gmail.com or +34 639126800