Investment in real estate conjures up different images for different people, and for good reason. It is fair to say that investors each have their own agenda and their own rationale for entering the real estate sphere. And this is not always based around pure monetary returns. So, in this article, we'll look at five European destinations for property investment in 2021: Portugal, Greece, Cyprus, Malta, Montenegro — and discuss key aspects of buying real estate there.
Each of these countries could be classed as being "top" in at least one of the many considerations real estate investors might use.
Property investment in Portugal in 2021
Portugal enjoyed a 10.3% property value growth in the first quarter up to March 2020, which immediately puts it top of the list for capital growth compared to the other destinations. Lisbon, Porto, Lisboa and Estoril all saw strong growth due to low interest and mortgage rates and a high rental demand in more urban areas.
But property investment in Portugal is not all about capital returns and higher dividend yields: the real estate market has much more to offer.
Golden Visa program in Portugal
According to the Henley Passport Index, Portugal has the 6th strongest passport in the World (providing visa-free travel to most countries). The country is a member of the EU and places no restrictions on foreign investment in property.
Most importantly, it offers a 5-year residency permit for non-EU citizens with the option to apply for permanent citizenship after that period. This policy also places it in 6th position worldwide in the so-called 'Golden Visa program' rankings.
Spain, by comparison, offers only a 2-year residency permit, so the age-old 'Spain or Portugal?' question seems to be strongly answered in favor of property investment in Portugal.
It's not surprising that there are more than 200 real estate companies working with foreign buyers in Portugal, including bigger corporate players and local agencies.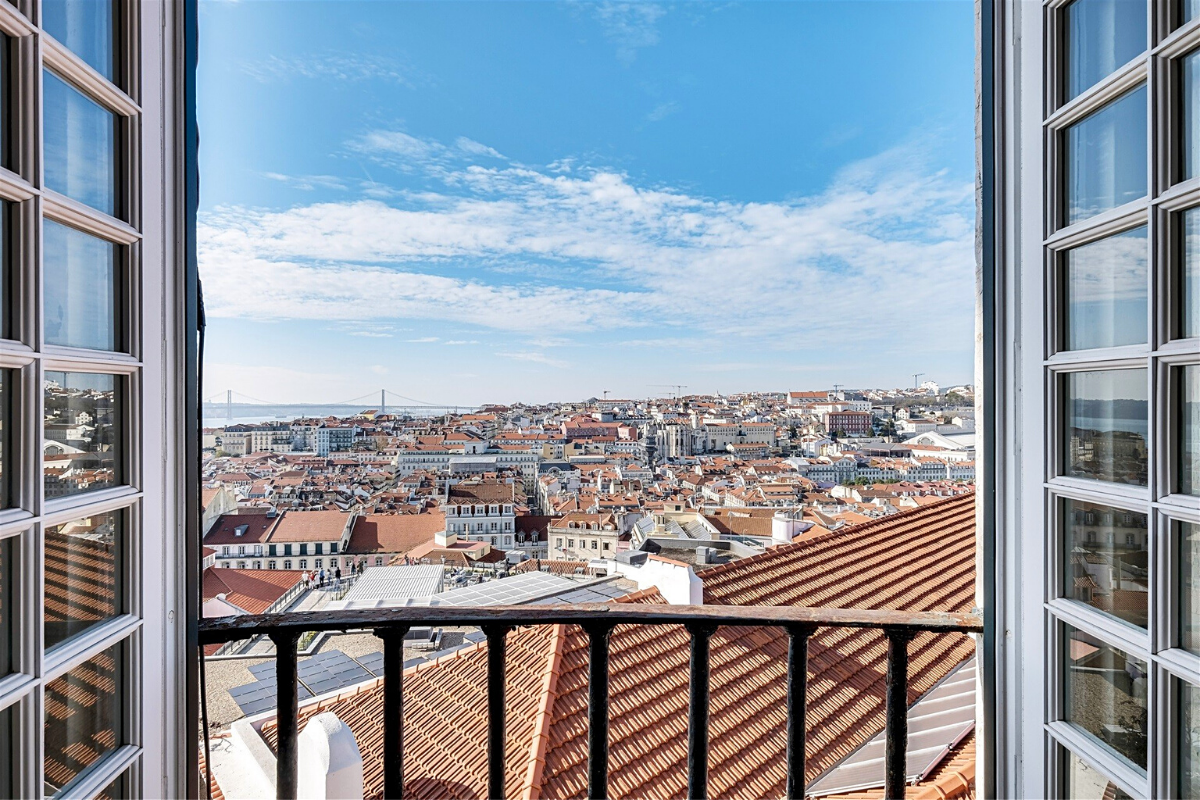 Property taxes in Portugal
As for the property tax in Portugal, in 2017 the country introduced a 'Wealth Tax' of 1% on property investment in Portugal for real estate valued over €1m. But due to personal allowances afforded to individuals and couples, along with the abolition of domestic Stamp Duty, it has had little effect on the demand for premium property.
Best places in Portugal to invest in real estate
Considering lifestyle, the Algarve region is famous for its beautiful weather and fantastic golf resorts. This is where luxury meets lifestyle meets investment.
But Portugal's Silver Coast in the North is also a popular destination among real estate buyers. The area stretching from Ericeira (a 1-hour drive from Lisbon) to Nazare is well-known for its unique landscapes and the steady stream of tourists.
Property investment in Greece in 2021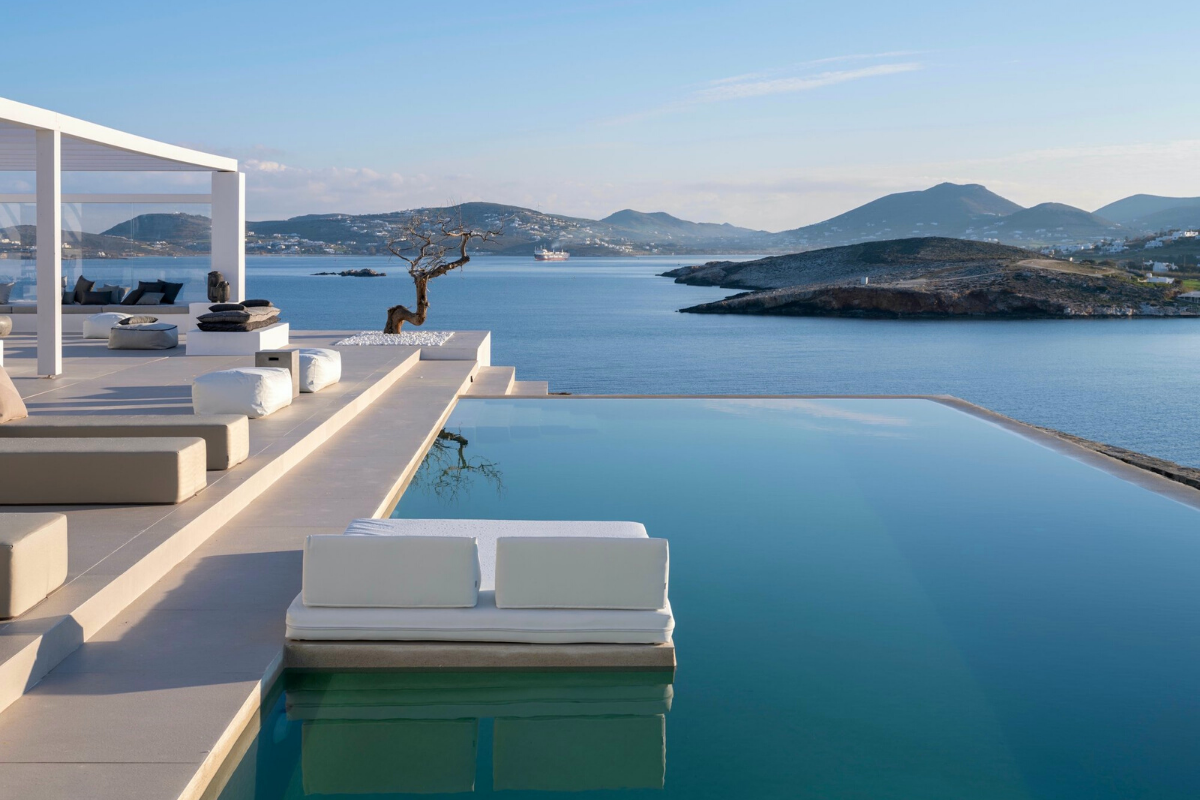 Property investment in Greece and the Greek Islands also provides opportunities for investors with varying agendas.
Golden Visa program in Greece
With investment levels in the Greek real estate market for non-EU citizens starting at just €250k, Greece comes in the 2nd place in the 'Golden Visa' rankings. This offers a residence permit that can be renewed every 5 years along with an option for permanent residence and citizenship. With Greek citizenship you would be holding the 8th best passport in the World.
Property taxes and the real estate market in Greece
The Greek government has issued and increasing number of building permits in recent years for houses, villas and apartments.
The current 3-year suspension of VAT and the reduction of the 'Single Property Tax' by up to 30% to record low levels has caused real estate prices to rise sharply – up 8.5% in the quarter to September 2019. Athens leads the way, but islands such as Crete, popular for tourism, have also had good property growth.
Property prices in the country are rising, this is true.
The market is growing, but real estate prices in Greece overall are still a massive 40% lower than their pre-2009 financial crisis peak. For the shrewd, pure financial investor this could represent an opportunity to purchase residential property (and potentially commercial property) at depressed prices.
Couple this with the current Covid-19 pandemic and the uncertainty around World travel in the coming months, this might prove to be another real estate investment opportunity for those willing to take the risk.
Best places for the property investment in Greece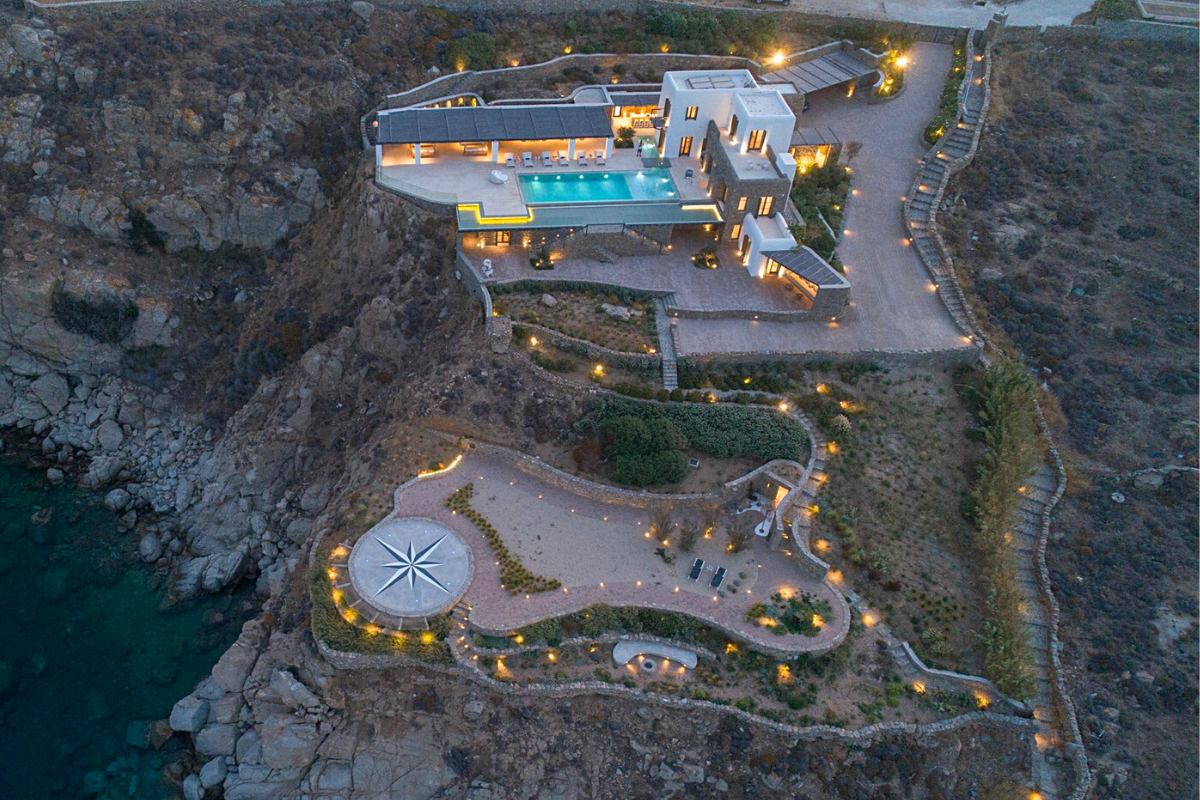 Greece and the Greek Islands that surround the mainland will not lose their pristine, white sandy beaches and the sun will continue to shine.
Ionian islands still wow tourists with its beautiful landscapes and relaxed, Mediterranean lifestyle. At the same time, numerous Cycladic islands can offer anything that the pickiest buyer might require, from secluded houses facing the sea to cave villas in close proximity to the main tourist attractions.
Clearly, an opportunity for property investment in Greece could exist for all types of investors.
Property investment in Cyprus in 2021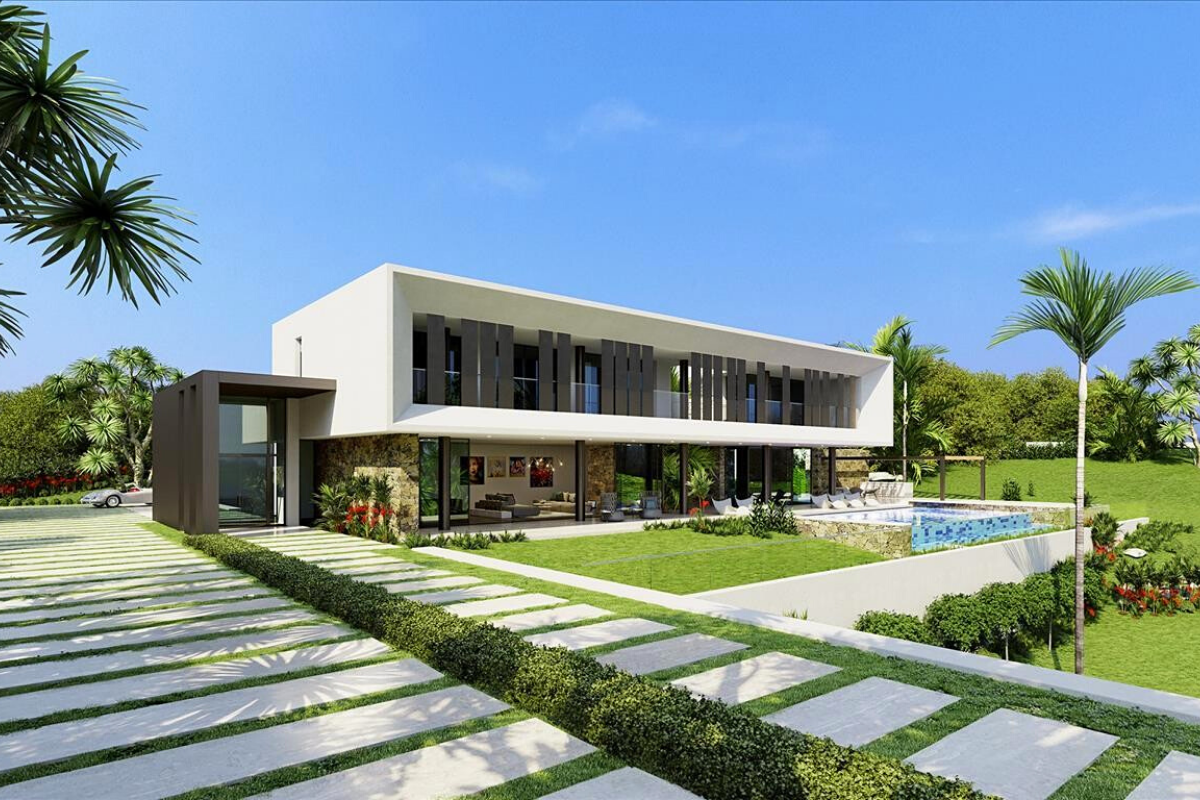 Unemployment in Cyprus is dropping which is leading to rental demand increasing sharply and rental yields increasing moderately. It is no surprise that property investment in Cyprus has been popular with overseas buyers wanting to expand their portfolios.
In the period from January to June 2019, 45% of property in Cyprus was purchased by overseas buyers. They could also be cashing in on the currently depressed property market – it being almost 30% lower that its 2008 peak.
Property prices are more volatile in Cyprus so buying at the wrong time could prove costly but buying at the right time could pay well!
Golden Visa program in Cyprus
For those who do not have pure financial gain as their driving real estate investment goal, and are more concerned with a second passport, permanent residence, or citizenship then Cyprus provides good investment prospects.
Cyprus could provide the quickest route to the permanent resident card  — and EU citizenship, with only a 6-month waiting period and only a 4-day visit before citizenship can be granted. This is great for those who consider the best property investment to provide EU citizenship and potential rental yields.
Best places for the property investment on the island of Cyprus
The Cyprus investment program is fast, but not cheap. A €2m property purchase plus a €250k 'investment' would be required.
Certain areas can provide great opportunities for this such as Nicosia, Larnaca, Limassol and Paphos, as well as some of the lesser-known areas of north and northern-Cyprus. Among others, we can recommend the resort areas of Fig Tree Bay, Ayia Napa, Kato Paphos, Yermasoyia, Arakapas.
Overall, Cyprus is a small island with potentially big opportunities for the right investor.
Real estate investment in Malta in 2021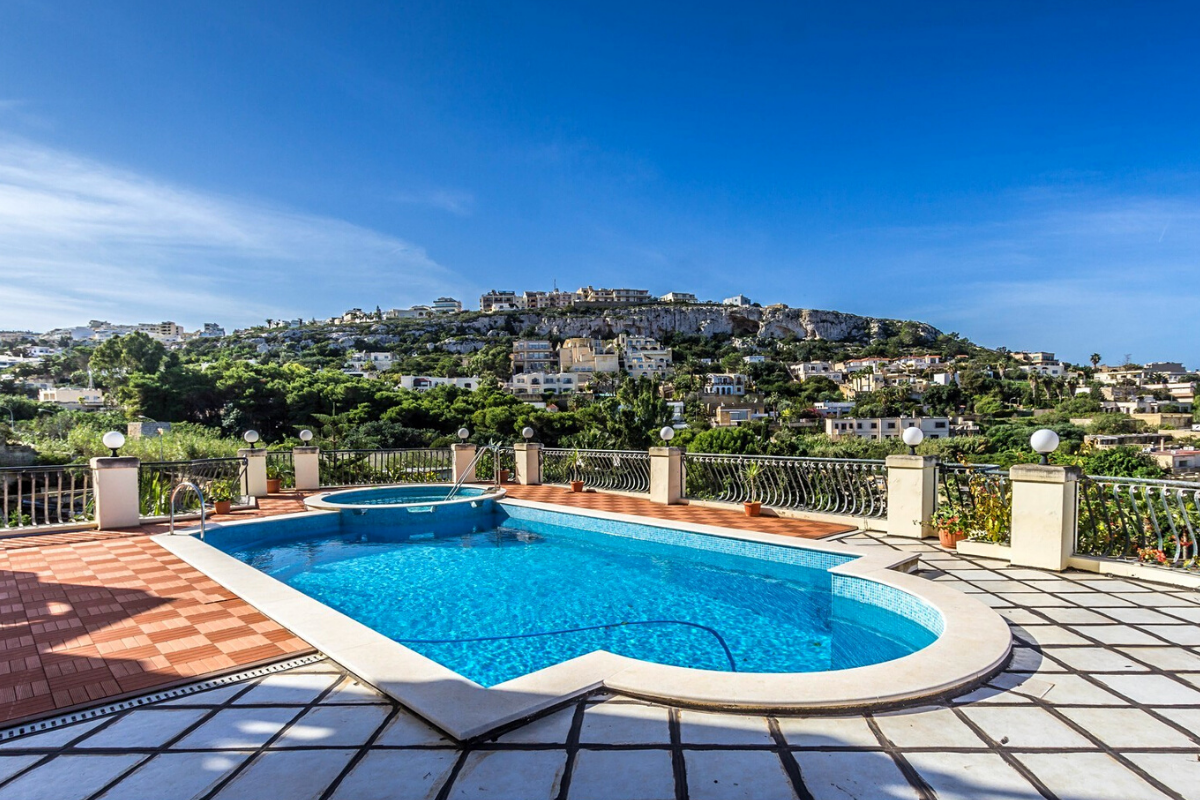 Another small island with big opportunities is Malta. Real estate investment in Malta would see an investor potentially benefit from sharply rising property prices.
Low interest rates and an extremely efficient personal tax structure has drawn investors to Malta for a long time. Those looking to cash-in on investment opportunities to take advantage of Malta's reputation as a popular holiday destination may be somewhat disappointed.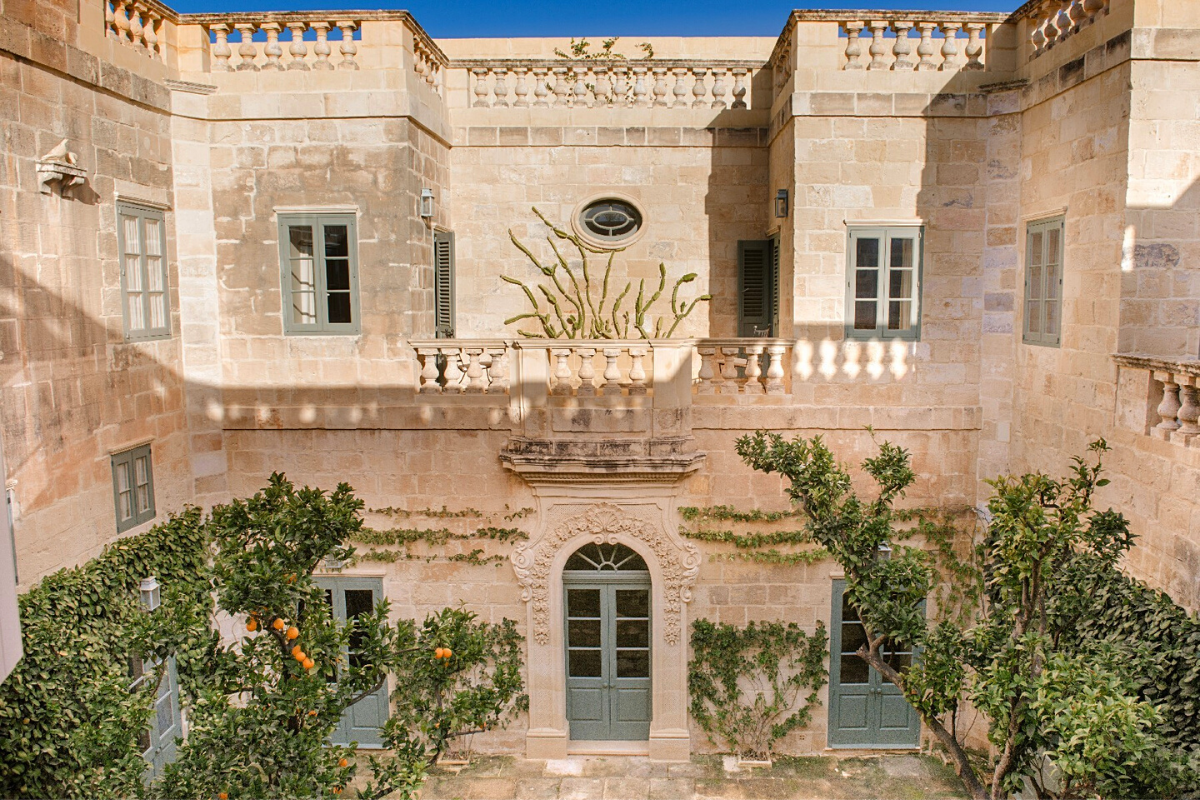 The property market in Malta
Malta has a policy of usually only allowing foreign nationals or EU citizens the right to purchase one property. This is usually expected to be a residential property so for the individual investor wishing to purchase an offshore property should consider this.
This is not to say that Malta does not allow multiple property purchases but places tight restrictions on where they are purchased.
For those looking to rent out a property in Malta, it must conform to the Maltese Hotel and Catering Establishment Board's definition of a hotel – valued over €233k, must have a swimming pool and can be short-term only. There are no restrictions on whether the property should be a house or an apartment.
Property investors in Malta should consider residency and citizenship opportunities over pure financial gains.
Access to the EU market and the efficient tax structure of property ownership and personal income are often primary drivers for wanting a Maltese passport – the 8th best in the World rankings for visa-free travel.
Where to invest in Malta?
The Maltese return on investment extends to more than just financial gain and makes the island somewhere to consider for your next property investment scouting mission.
The short list of the best areas and neighborhoods to buy a second home in Malta includes Sliema, St Julian´s, Il-Gżira and Msida, Mellieha, Birgu, Senglea and Cospicua, and, of course, Valletta.
Property investment in Montenegro in 2021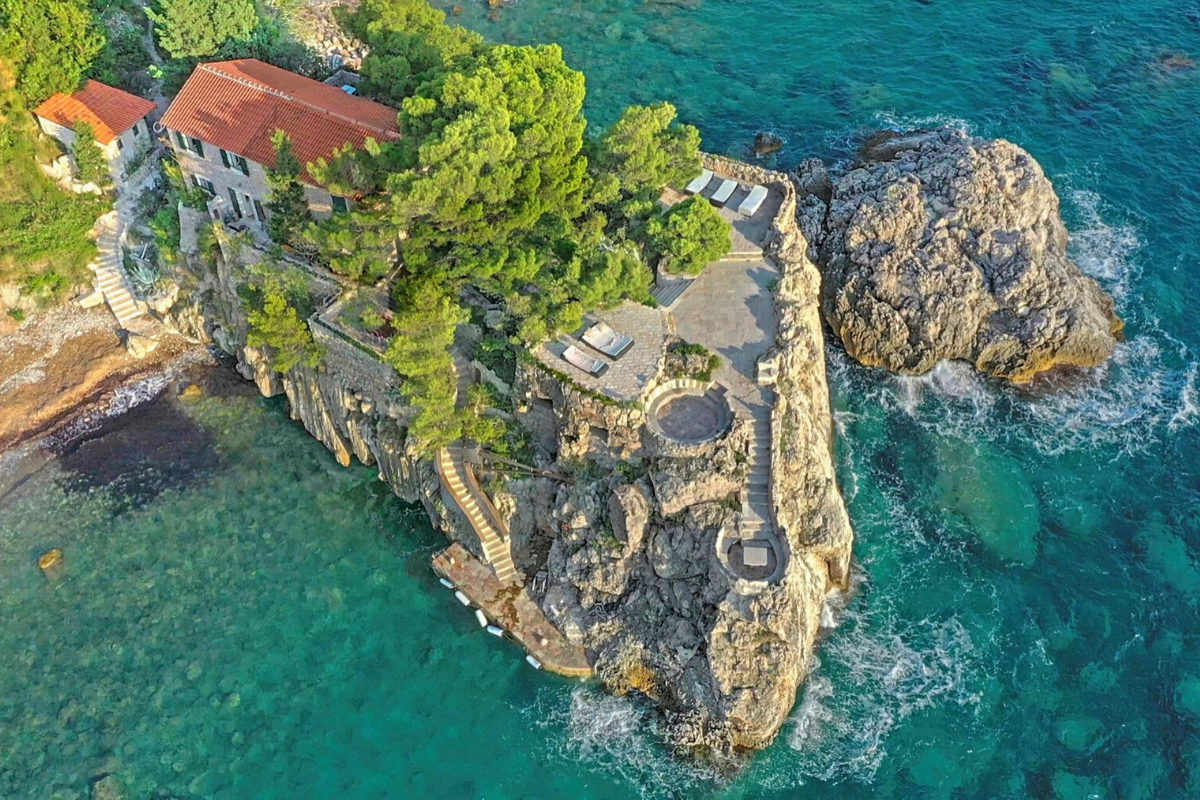 Finally, the relatively unheard-of Balkan state of Montenegro provides some unique opportunities for the adventurous property investor.
The real estate market in Montenegro
Popular with Russians over the past two decades, the Montenegro property market has been buoyant. That is, until it has recently fallen out of favour for political reasons. It is estimated that some 80% of Russian-owned property is now on the market in popular coastal destinations such as Budva, Kotor and Tivat, along with the inland capital, Podgorica.
Tourism is booming right now, with 25% of GDP coming from the industry. This can be put down to the government's Tourism Masterplan 07-20 which focussed on high-value and affluent infrastructure.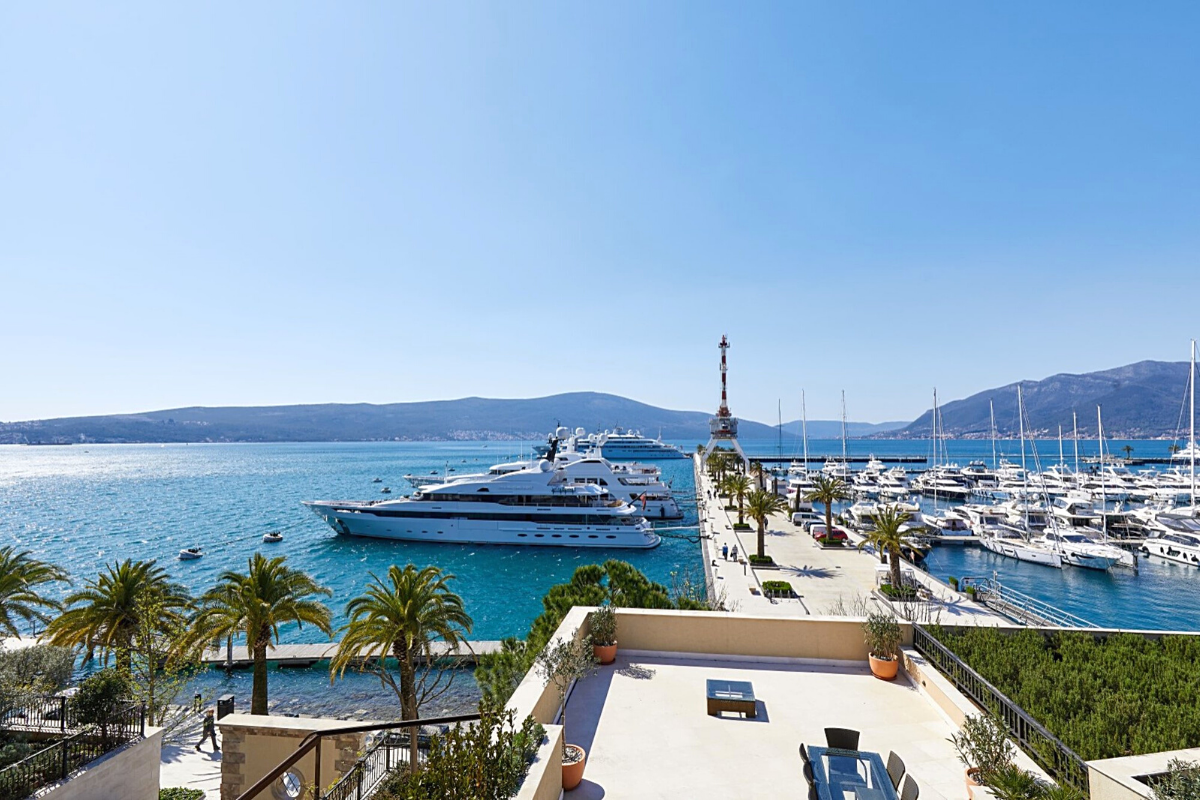 Residency and citizenship by investment in Montenegro
From 2015, a residency permit is issued on purchase of a property with no minimum or maximum limits on the purchase price. Currently, not being a member of the EU means that property prices are the lowest of the five countries we have looked at – and average of €1,082/sq.m.
It's interesting that the country has a special residency program for yacht owners staying at Montenegro marinas for more than 90 days.
Montenegro citizenship by investment program was launched in 2019. The investment element range from €250,000 in the northern and central region to €450,000 in the coastal region.
Citizenship as of today may not appeal too much but Montenegro is going through the EU application process as we speak. But if it is granted EU membership, property prices could spike.
Best places for property investment in Montenegro
Montenegro property investment is getting an increasingly sought-after option. The country is becoming more urbanised and the government is putting a lot of money behind attracting high-net worth real estate investors (think James Bond in Casino Royale).
With EU membership potentially on the horizon, could this be the right time to consider this little-known Balkan state?
The country features a nice real estate portfolio to offer foreign buyers, from high-end developments in and around Porto Montenegro, at the Bay of Kotor, to brand-new waterfront homes facing Luctica Bay or charming, stone villas in Herceg Novi, Budva or Sveti Stefan.