Three contemporary villas in Saint Tropez, France
View listing
This week we're bringing together the most high-quality homes on the market with prices ranging from $6.4M to over $103M, and for any luxury lifestyle enthusiast it all depends on what you value the most in your future. From the vineyards of South Africa to the most unique penthouse in London, take a tour of high quality properties with top of the line interior to exterior designs.
1. Sandstone House in Franschhoek, South Africa
$6,551,059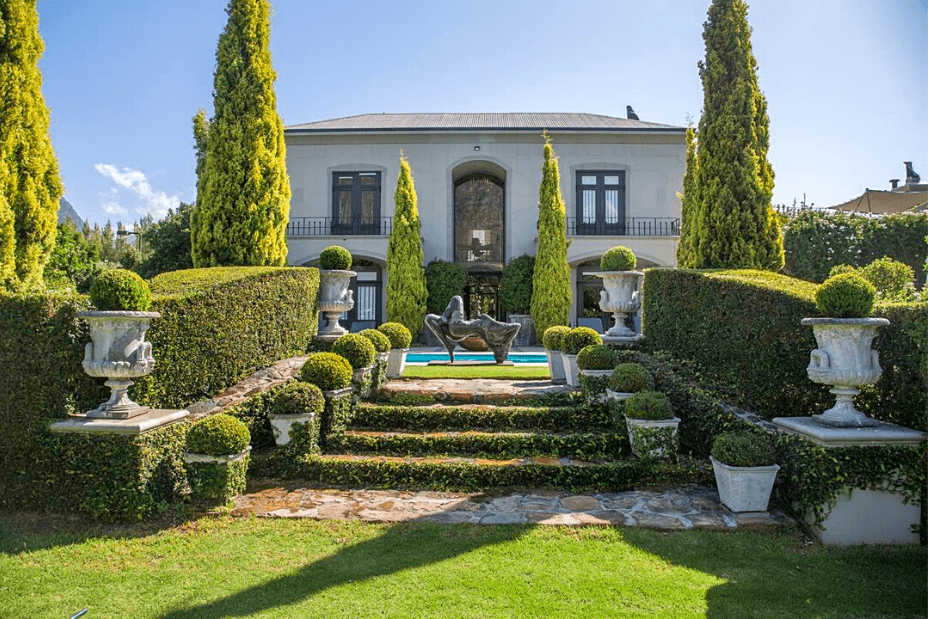 Vineyard estate in Franschhoek, South Africa
Who wouldn't enjoy owning a resort-like property?
Especially this fabulous Sandstone House with an extraordinary vineyard and olive grove and mountain views located in a gated private setting next to Franschhoek Mountains.
The estate offers a fully furnished main house with six en suite bedrooms and a guest villa. Perfect floor plan designed with entertaining in mind, and offering a spectacular 16,145 sq. ft. of living space and resort-like outdoor entertaining area. The intricately detailed, stunning interiors were featured on the first pages of several fashionable architectural and decor magazines.
By the way, this exquisite property includes a vineyard producing 4,000 bottles of Merlot and an olive grove that provides extra virgin oil.
View listing
2. Oceanfront home in Hamptons, New York
$52,000,000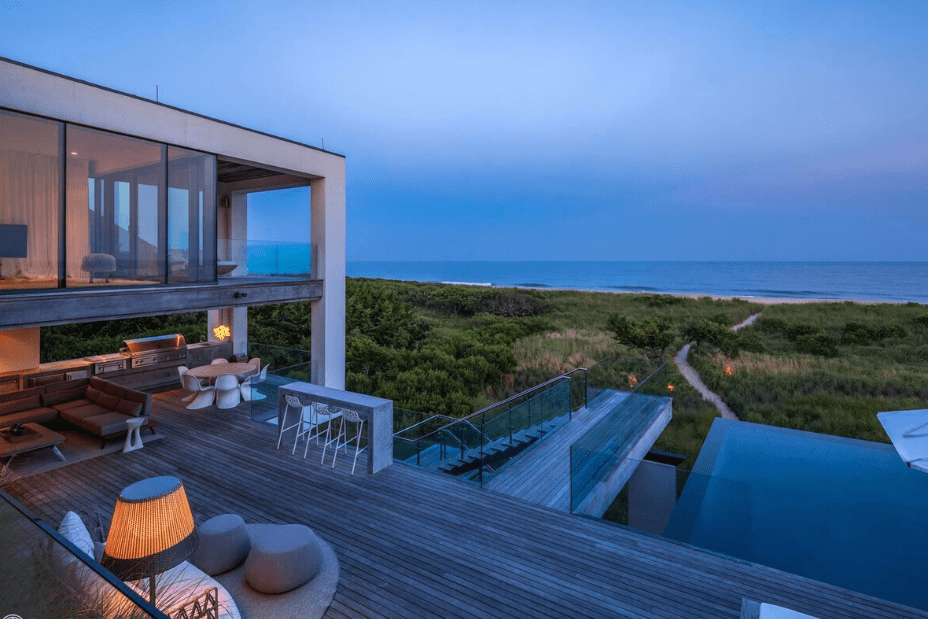 Modern waterfront house in Hamptons, New York
Summer in NYC is really all about the Hamptons. Located in one of the Hamptons' most desirable neighbourhoods, this home truly has it all. The modern aesthetic of the house in combination with the breathtaking water views creates a unique living landscape that is not to be missed.
It now stands as a new, iconic symbol of what emerges when the best of today's design is coupled with the most advanced technology and first-class amenities. Step inside and see first-hand: a cutting-edge kitchen, a generous dining room, a large den/media room, a gym, a private spa area that leads to the pool deck and much more.
A spectacular opportunity to own and enjoy one of the Hamptons' finest properties. Equally close to Southampton's world-class beaches, village restaurants, and shopping.
View listing
3. Minimalistic villas in Saint Tropez, France
$103,024,308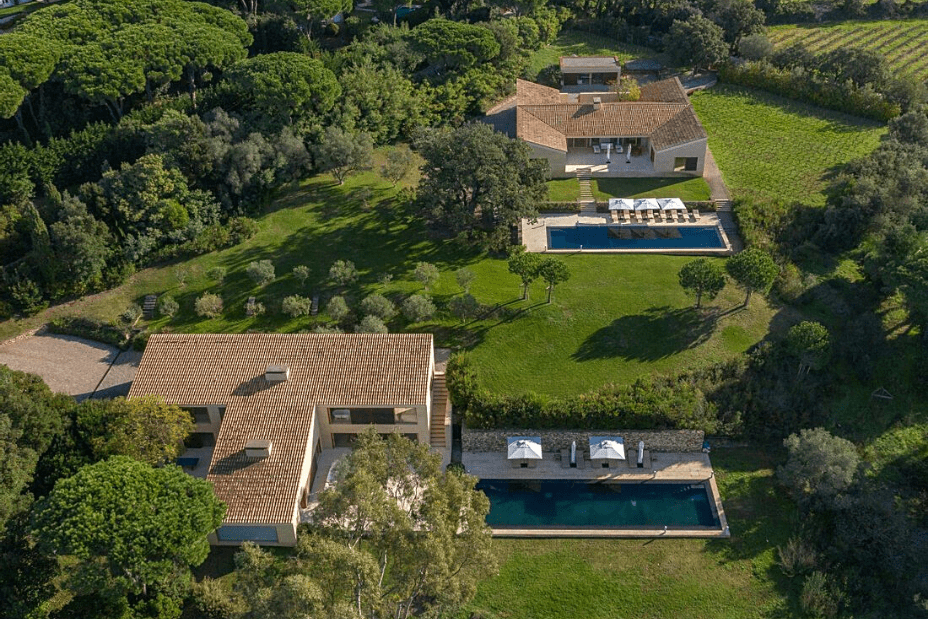 Three contemporary villas in Saint Tropez, France
An offer to the most discerning buyer, a state-of-the-art newly constructed prestigious area of Parcs de Saint Tropez, exceptional private property consisting of 3 contemporary villas wrapped into a secluded and private compound by the work of the famous architect John Pawson. With a
This amazing development is built on three generous plots of land, landscaped and planted with Mediterranean species and vines to make the new and modern construction feel more natural. The villas are set within the most spectacular location in the town center and just 10 minutes drive to the famous beaches of Pampelone and Tahiti.
Each one of these stunning properties would be the number one choice for someone looking for their gorgeous getaway on the most unique Estate of 2021 in the French Riviera.
View listing
4. Contemporary villa in Bendinat, Spain
$8,423,752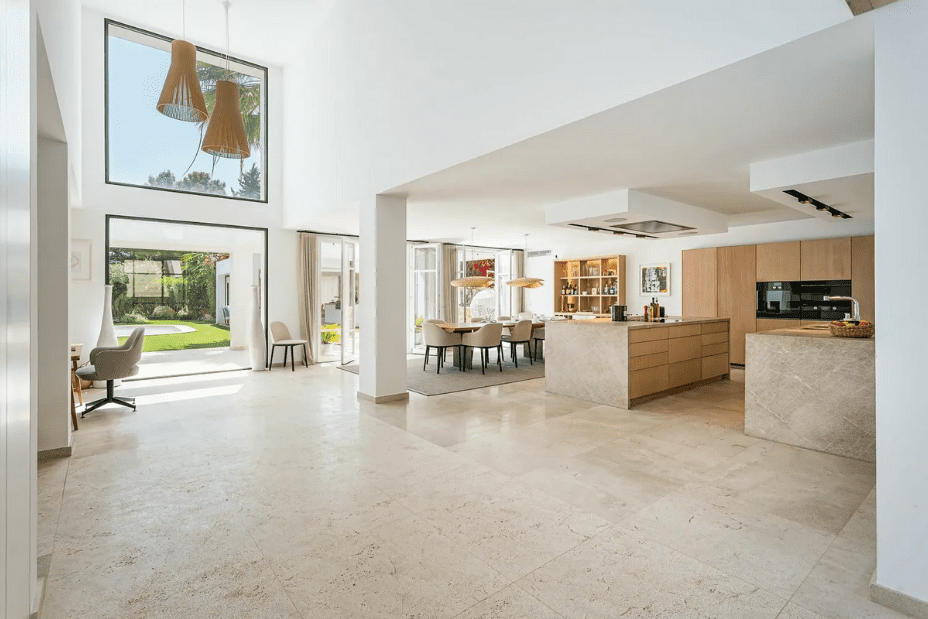 Minimalistic villa villa in Bendinat, Spain. (Sold)
Your best life begins with a home that inspires you: this newly built villa poised within the residential area of Bendinat faces the picture perfect coast of Mallorca.
The villa, recently completed, offers over 7000 sq ft of living area on a 13411 sq ft garden plot including covered and open terraces as well as a porch with a barbecue facing the picturesque swimming pool. Most importantly, the villa was specifically designed for modern living and for the unique climate of southern Spain with clean, minimal and bright white interiors which offer a place to relax and restore after a hot summer's day.
5. Eclectic apartments at St Pancras Chambers, London
$6,400,222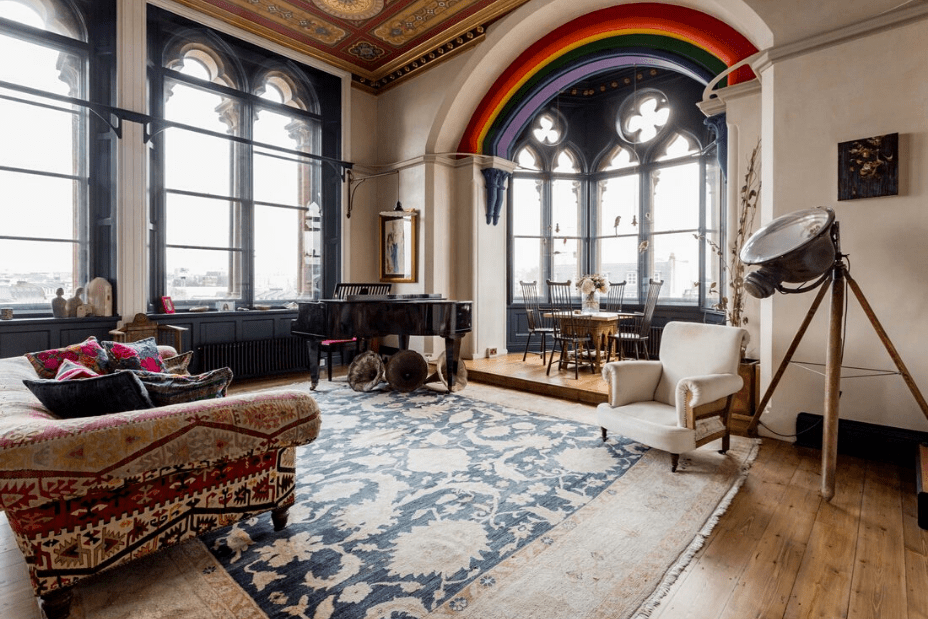 Unique apartments at St. Pancras Chambers
Beyond the extraordinary. A rare opportunity to acquire one of the exclusive apartments at St. Pancras Chambers, an icon of London architecture and perhaps the most revered gothic building in the world, designed by George Gilbert Scott and completed in 1873. ⠀ Retaining much of its original features, including the only painted ceiling in the Chambers, this two bedroom apartment is one of a kind. Situated on the second floor it features iconic windows and high ceilings along with the stunning Gothic architecture of Sir Gilbert Scott, gifting this home with a magical ambiance of space and light.
Enjoy a sophisticated, first-class lifestyle right in the middle of the UK's cultural pearl.
View listing