Home to some of the best skiing and mountain panoramas in the world are Grimentz and Crans-Montana, two alpine getaways situated an hour from each other in the canton of Valais.
Still untouched by mass tourism, Grimentz is ranked 2022's second prettiest ski resort in Europe by CNN Travel. The village has everything it needs to become an ultimate high-end ski destination, including a helipad for transportation and helicopter-skiing in the surrounding "imperial crown", comprised of five 4,000-meter peaks.
Crans-Montana is a well-known resort loved and admired for its unique setting, striking beauty, and one-of-a-kind views.
What's more, prices in these locations are still surprisingly accessible compared to top Swiss hotspots like Verbier and Gstaad. That being said, market growth is expected, given recent increases in investment.
Our partner FGP Swiss & Alps – Forbes Global Properties, a leading real estate agency for high-end Alpine properties, shared valuable insights on these exclusive areas, plus investment opportunities to consider.
Grimentz: Valaisan jewel
Grimentz is the main resort of Val d'Anniviers. In wintertime, the valley – also comprised of Saint Luc, Zinal, Chandolin, and Vercorin – enjoys unparalleled snow conditions due to its advantageous sun exposure.
The area isn't overdeveloped and remains authentic – a charming spot that's well-loved by outdoor enthusiasts. It's also an excellent starting point for the off-piste "freeride" – over 100 hectares of unmarked terrain – and close to Moiry Glacier.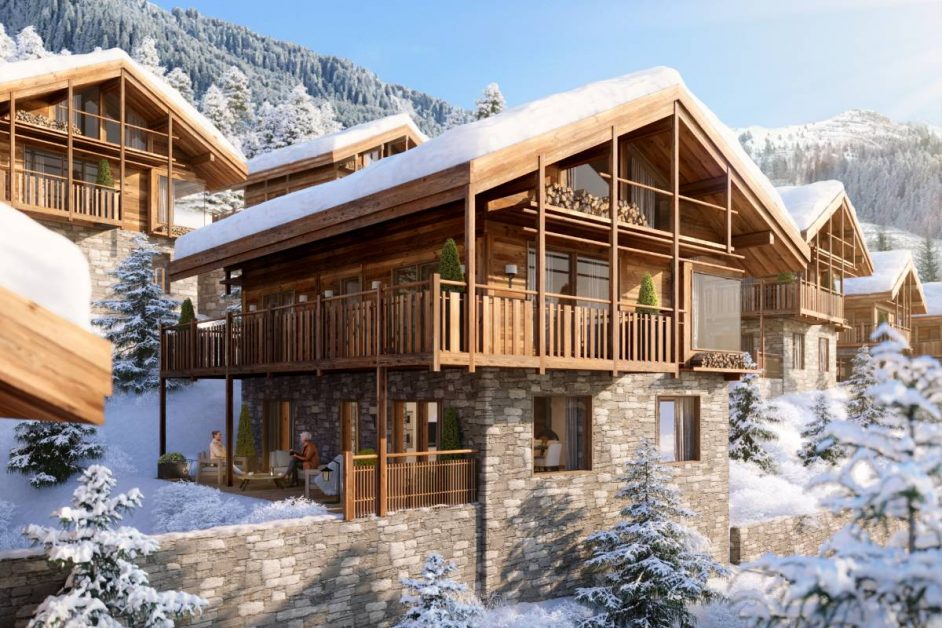 Guernerés Exclusive Lodge in Grimentz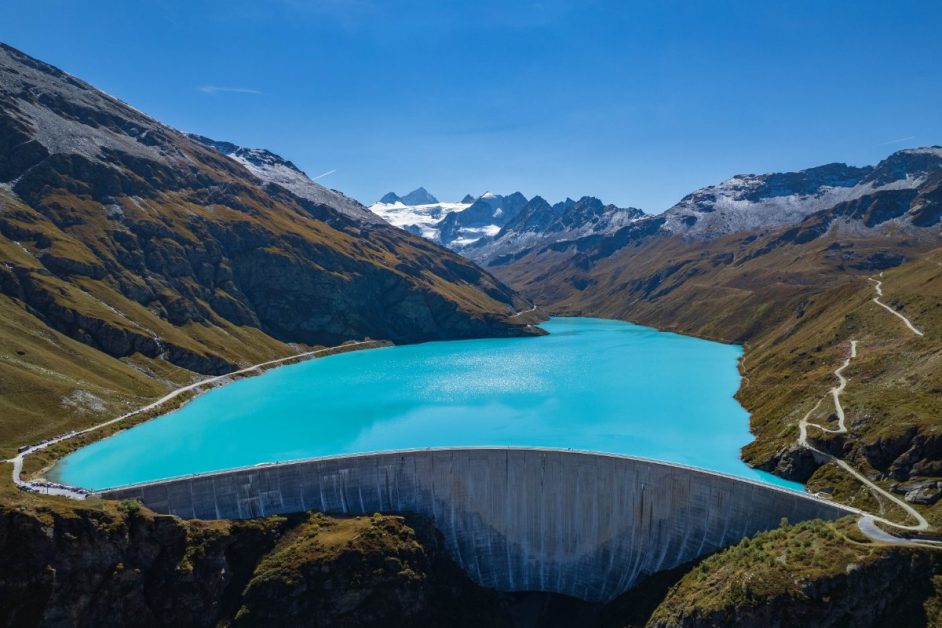 The Moiry dam at the foot of the glacier, a few steps from the delightful village of Grimentz.
Recently, Grimentz doubled its ski coverage by connecting with Zinal. Furthermore, the village features a rare competitive advantage – one of the few alpine resorts to have a helicopter pad.
Talking of transport, Guernerés Exclusive Lodge is just 50 minutes from Sion airport and 2.25 hours from Geneva by car.
Guernerés Exclusive Lodge: High-end homes with services
Apartments: 2-4.5 bedrooms, 54-156 sqm
Price: 600,000-2,000,000 CHF
Completion: 2025
The first of its kind in Grimentz, Guernerés Exclusive Lodge offers apartments and chalets in an exceptional location overlooking the mountains, plus ski-in/out access and hotel-style service.
Amenities include nearly 700 square meters of wellness facilities, an indoor-outdoor pool, valets, a ski and boot room, and an understated yet elegant restaurant. Set over two acres of land next to the village, the peaceful and authentic complex is ideally positioned on the edge of the main slope.
Prestigious properties on offer range from a 2-bedroom condo spanning 54 square meters and a 4.5-bedroom unit spread across 158 square meters, up to private chalets between 64 and 324 square meters. The apartments will be ready by the end of 2025, and the chalets by September 2024.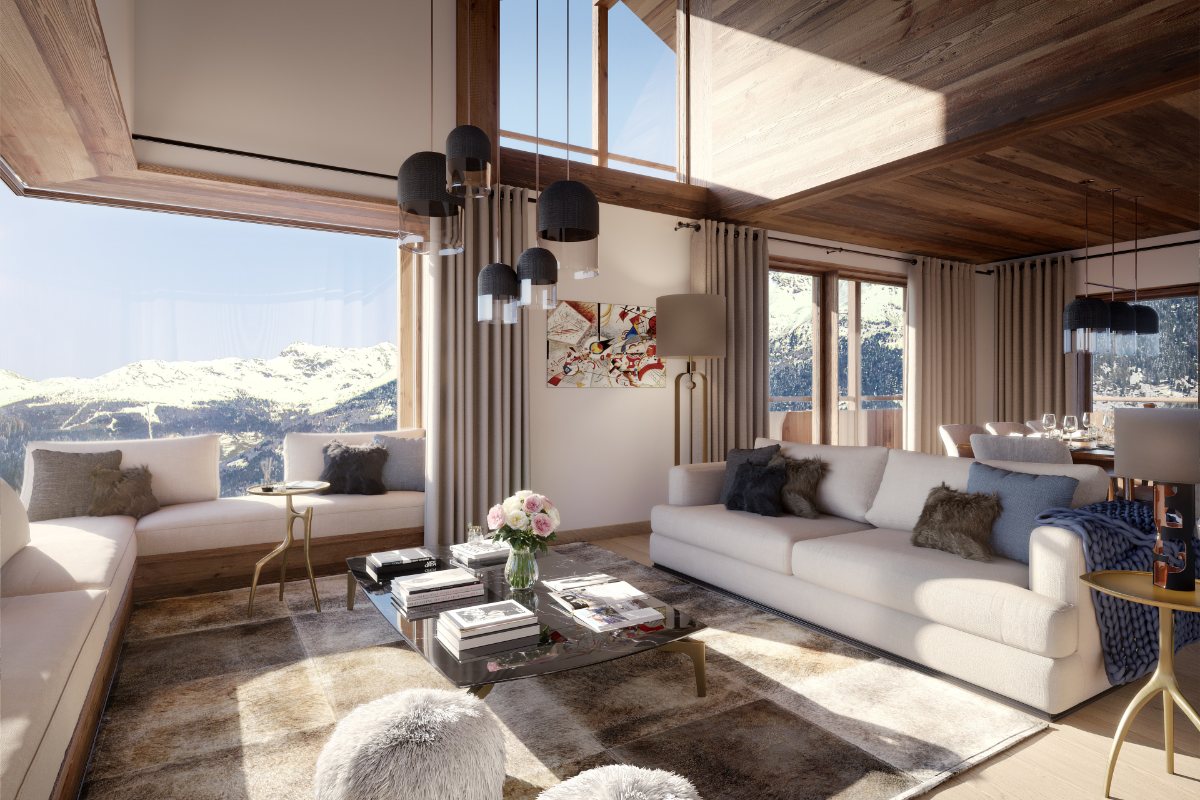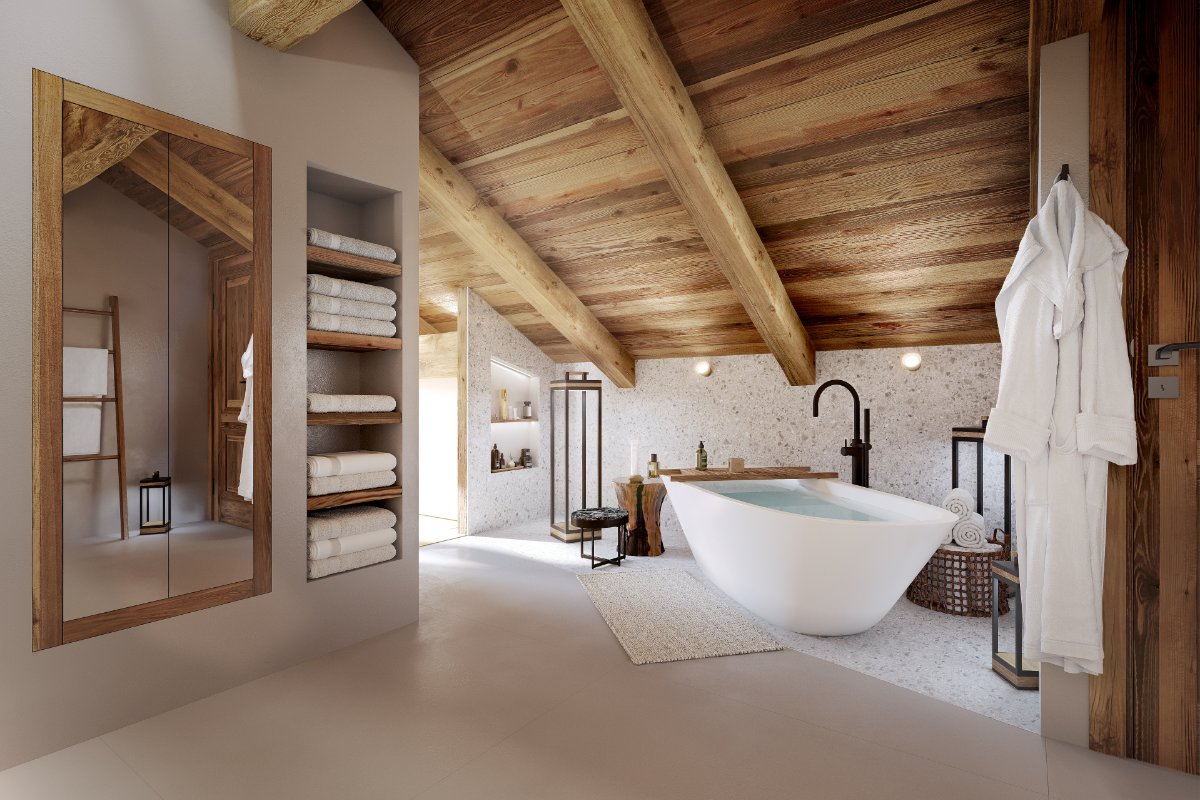 In terms of décor, it's all about aged oak floors, tiles inspired by rough stone, and made-to-measure furniture, plus timeless tones like honey and grey punctuated with geranium red.
Whichever residence you choose, multiple aspects remain the same: sustainable design, respect for local architecture, large windows looking out to the mountains, and best-in-class amenities. Meanwhile, the extensive shared services and facilities are just a stone's throw away.
Return on investment potential
Both Swiss citizens and foreigners are eligible to purchase real estate at Guernerés Exclusive Lodge as a primary or secondary home, and there's potential to earn rental income.
Property values are expected to increase, with the area continuing to gain in popularity each season while the luxury market struggles to keep up with demand. Indeed, in the last decade, prices have risen year-on-year: From 2021 to 2022, they went up by almost 7%, equating to an average of €12,500 per square meter for prime listings. However, they remain reasonable compared to other premium ski resorts.
Crans-Montana: Unique Swiss Alps setting
Situated at around 1,500 meters above sea level on a flat shelf, Crans-Montana boasts a beautiful (and level) landscape, resulting in plenty of sunshine beaming through and a dryer microclimate.
Overlooking several towering peaks including the Weisshorn, the Dent Blanche, and Mont Blanc, the resort is well-known as a skier's paradise. Indeed, there are 140 kilometers of pistes spread across four zones, and the village is set to host the 2027 World Championships.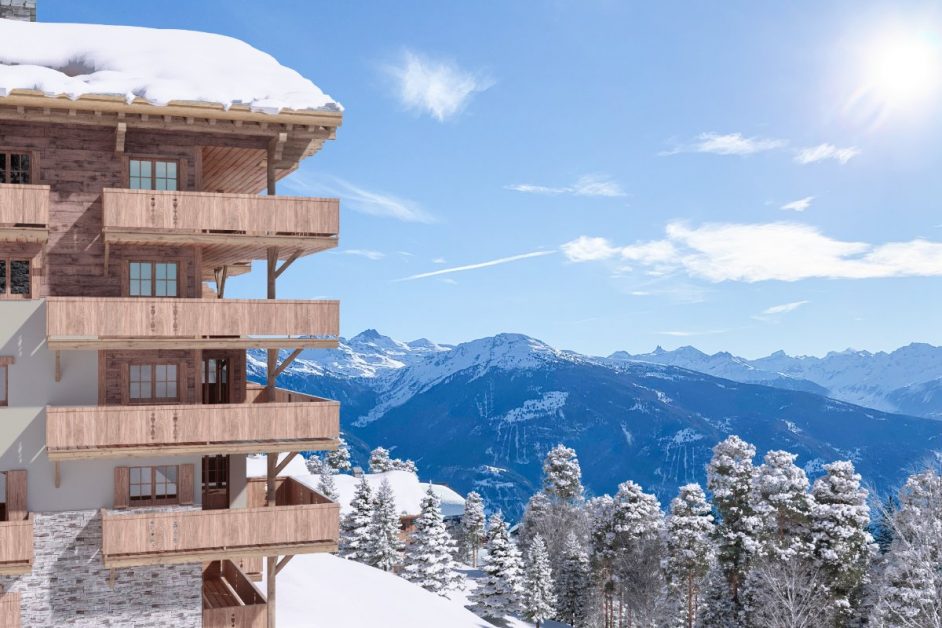 High-end serviced residence in Crans-Montana
The area is also a popular summer destination. In fact, the region has around 300 days of sunshine per year.
Indeed, this high-end serviced residence is suitable for year-round living or holidays, whether that involves getting out on the slopes, playing golf at Crans-sur-Sierre, swimming in one of the five lakes, horse riding, nature spotting, or checking out the nearby designer boutiques. There's also exceptional dining on offer at Michelin-starred restaurants.
Crans-Montana's residence: Upscale serviced properties
Apartments: 80-230 sqm
Price: from 950,000 CHF
Completion: 2024
This impressive development boasts an outstanding location just minutes from the center of town and a selection of ski lifts. Comprised of 24 apartments, they start at 80 square meters and go up to 230 square meters for a penthouse with a private south-facing terrace. The residences will be ready by 2024.
Each unit benefits from oodles of sun and glorious Valaisan Alps vistas. Inside, traditional wood beams fuse seamlessly with modern statement lighting and floor-to-ceiling glass windows. Finishing touches are down to the owner, with the option to use an interior designer.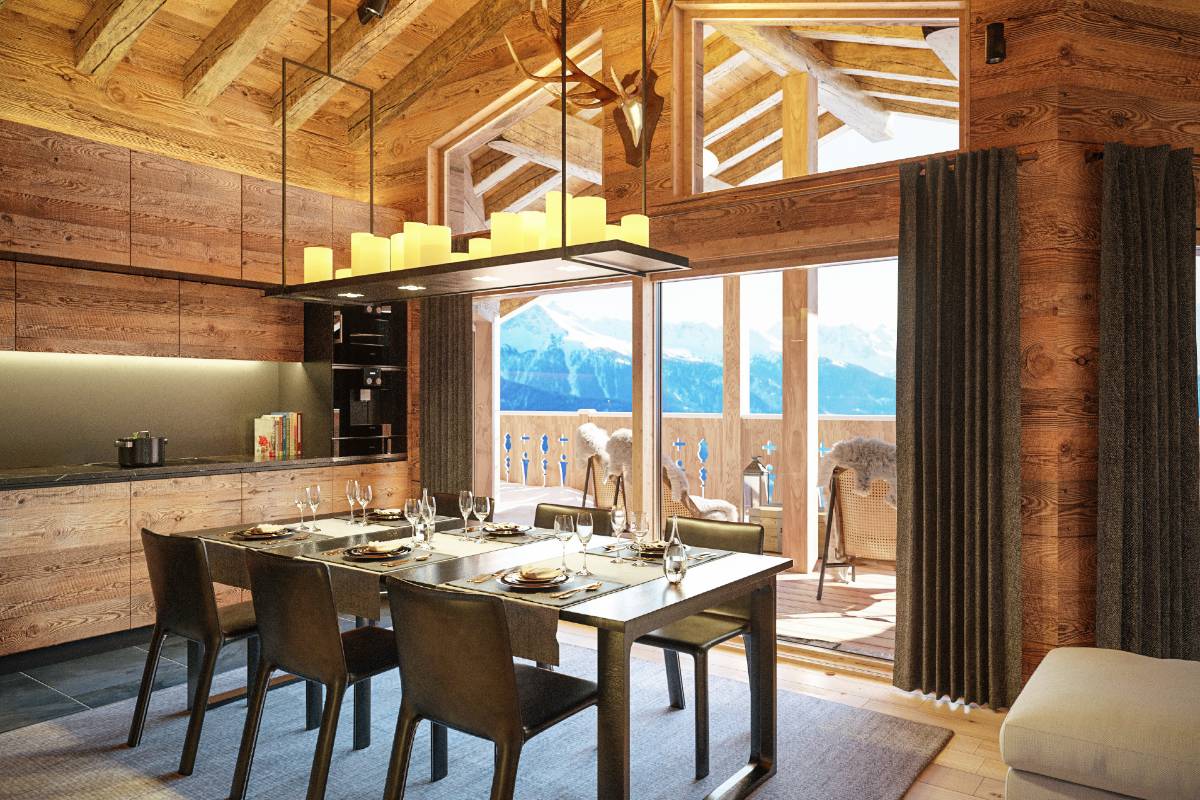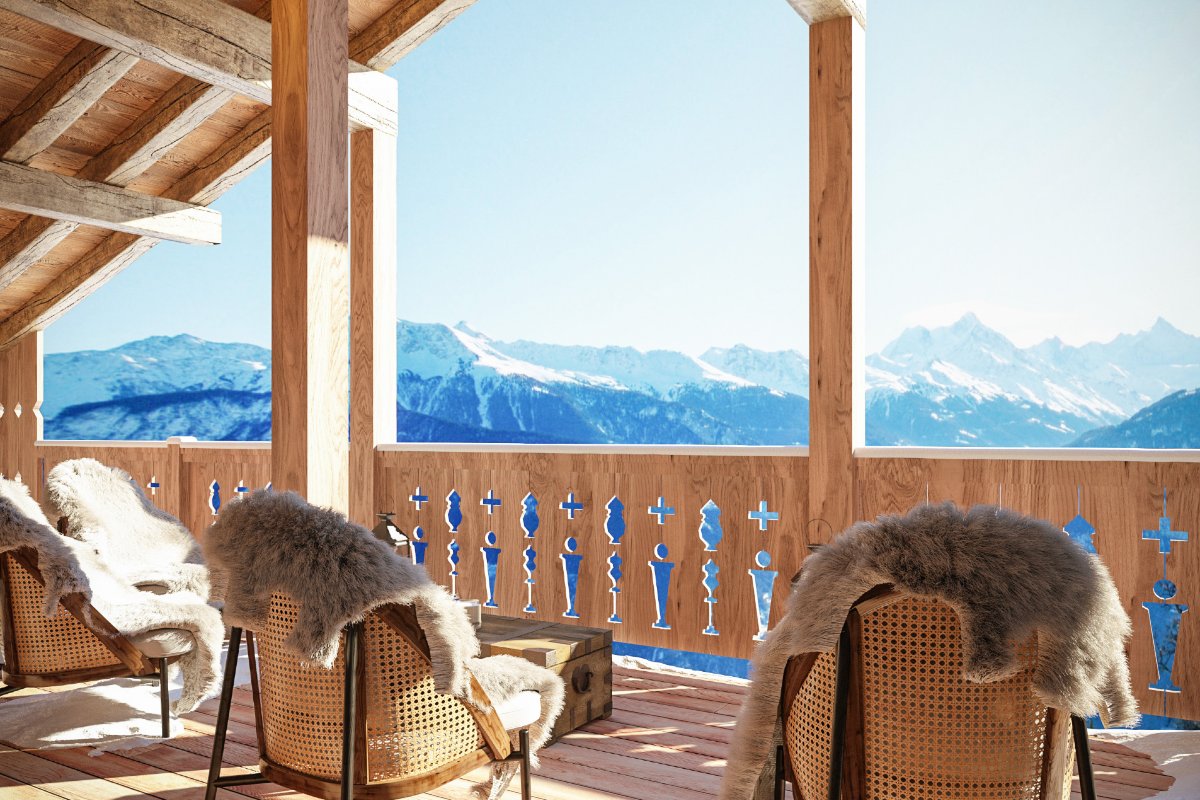 Listed for 2,150,000 CHF, this deluxe 136-square-meter apartment nestles in the heights of Crans-Montana.
The ideal spot for a family to relax and recharge after a day hitting the slopes or hiking a scenic trail, the property also enjoys access to the restaurants and services of the adjacent luxury hotel, including fitness and wellness centers and indoor and outdoor pools. A direct connection is due to be constructed in the future.
Return on investment potential
Crans-Montana's residence is open to both native and foreign buyers and represents a notable investment opportunity. Indeed, the increasing appeal of remote working and proximity to outdoor space have boosted demand for mountain properties as a primary or second home, especially in Switzerland.
That's particularly true for Crans-Montana. Ski lifts are on the doorstep, as well as many year-round activities, and the town is just 35 minutes from Sion airport and two hours from Geneva by car.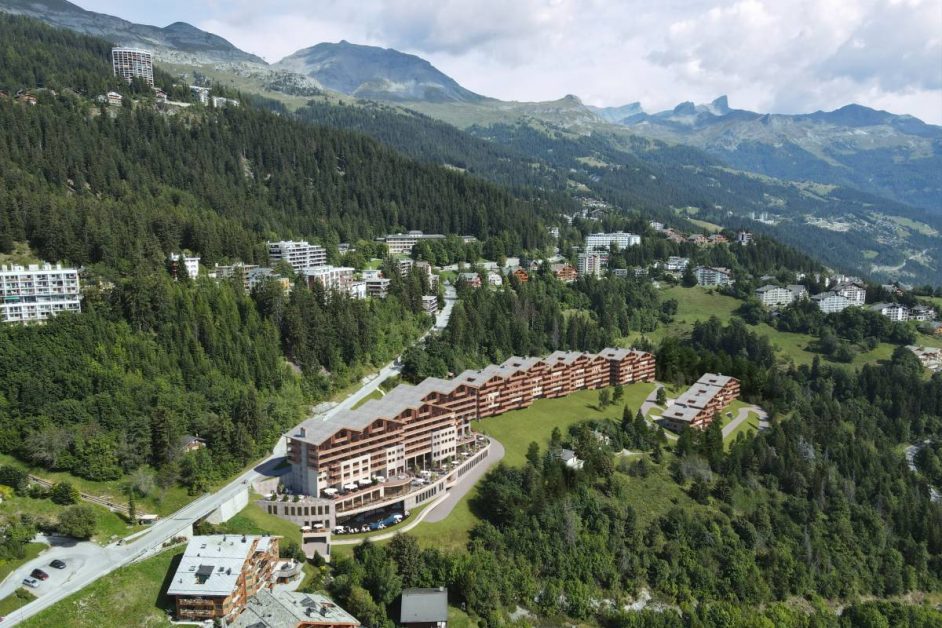 This high-end residence in Crans-Montana is suitable for year-round living or holidays.
Given these factors, Crans-Montana has experienced one of the highest price increases from 2021 to 2022 – 14% – equaling an average of €13,700 per square meter for prime listings. And the area is predicted to continue on that path.
For more information about these impressive developments and investment opportunities, contact FGP Swiss & Alps – Forbes Global Properties.