Ideally situated just three miles (five kilometers) off the northern coast of Grenada is Isle de Caille, a charming hideaway offering a laid-back lifestyle, eco-conscious appeal, and the potential to become a private island retreat.
Caille abounds with development opportunities, including deluxe villas, an upscale resort, secluded estates, a high-end marina, and environmentally-friendly tourism. Several core building materials are readily available, and Grenada boasts a safe and favorable foreign investment climate.
On the market for $20 million (a reasonable amount considering the price nearby islands have sold for), Peter Griffith at Game Changer Realty is handling the sale exclusively.
Isle de Caille: Enchanting oasis
The 300-acre (121 Ha) tropical island paradise boasts three distinct white sandy beaches, crystal clear surrounding waters, lush green foliage, and thriving fauna. At the moment, five cottages dot the landscape, and there's a concrete pier for access. In need of restoration, Caille is ripe for the finest luxury transformation imaginable.
Private island retreat
The next owner of this tranquil isle will relish the vacation-like environment, and yet it's just 15 minutes by boat from Grenada, with its diverse supplies and healthcare services. Offering a comfortable, stress-free lifestyle away from city noise and congestion, Isle de Caille is an exciting opportunity for investors seeking long-term wealth generation through property appreciation.
What's more, with people increasingly desiring a slower pace of life, the verdant landscape, dazzling seascapes, peaceful atmosphere, and year-round warm weather will draw them in.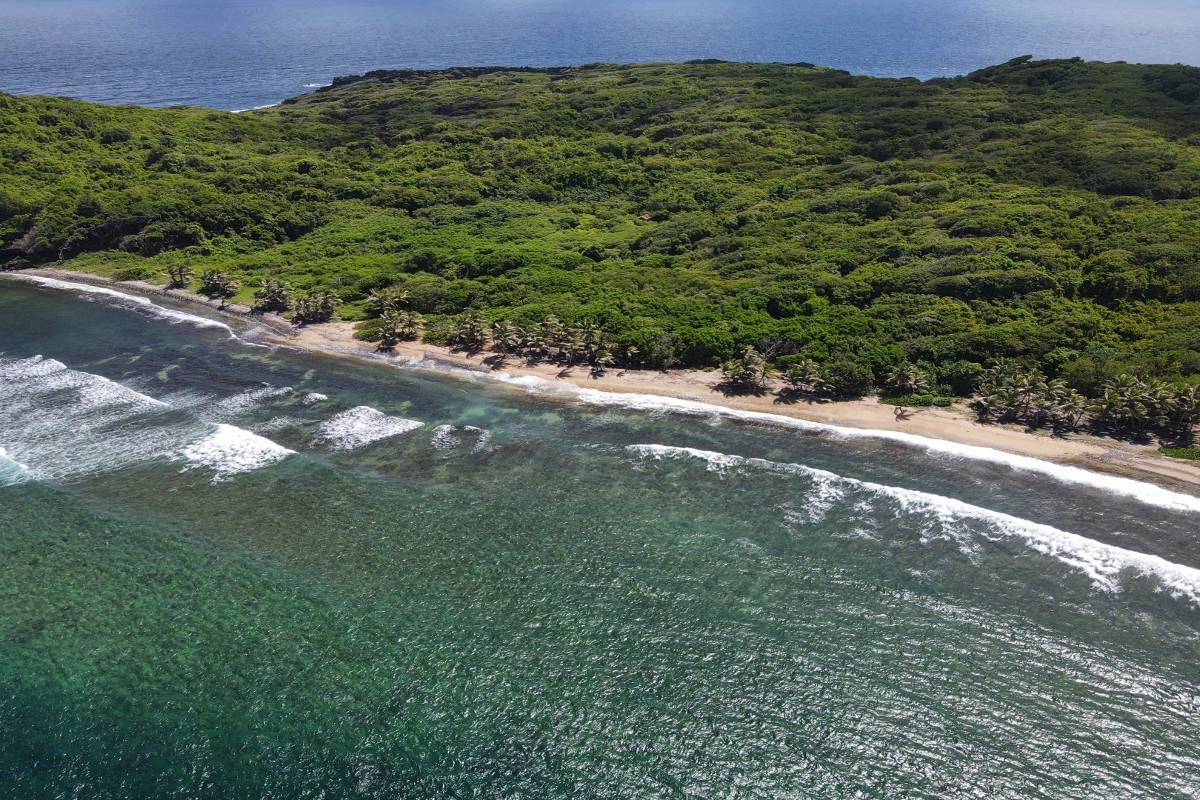 And yet, there's no shortage of activities, from fishing and snorkeling to diving and sailing. Back on land, there's walking, hiking, and ATV adventures to enjoy, as well as relaxing on the beach. Meanwhile, on nearby Grenada, there are black- and white-sand beaches, waterfalls, and 200-year-old spice plantations, rum and chocolate factories to discover.
Notable whaling history
Caille was once used as a whaling station for the region, mentioned in Frederic Fenger's 1917 sailing adventure Alone in the Caribbean. Indeed, from January to May, humpbacks travel through the area on their way to colder North Atlantic waters.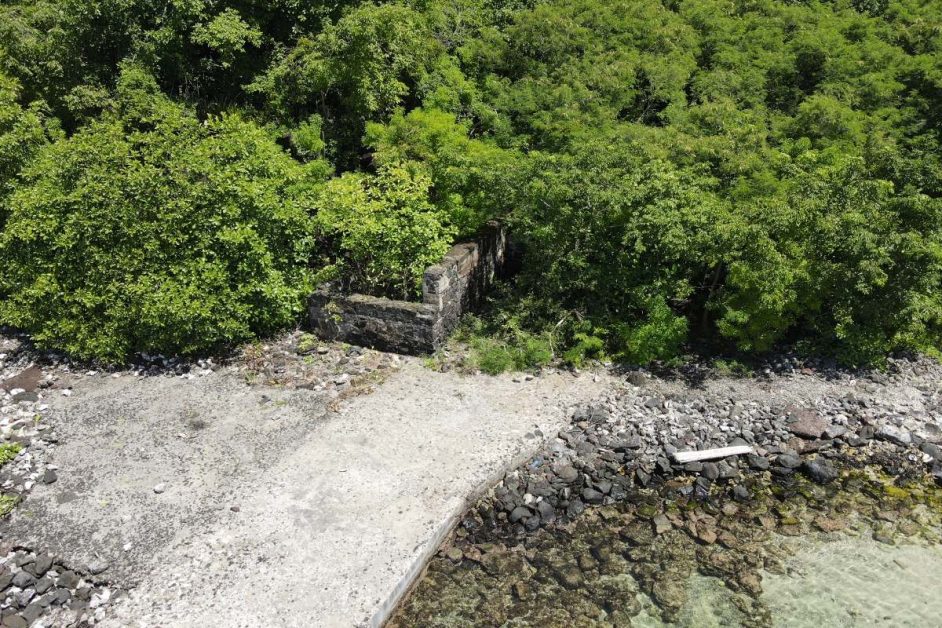 An old pier and whaling station remnants at Isle de Caille
Boat lover's paradise
South of the hurricane belt in the south-eastern Caribbean Sea, Grenada increasingly attracts superyachts and holidaymakers, meaning nearby Caille could potentially benefit. As such, the next owner may wish to look into building an on-site marina.
The surrounding waters are renowned for wreck dives: Bianca C – the Titanic of the Caribbean – is a 591-feet cruise liner that sank in 1961 after a fire in the engine room. There's also the Molinere Sculpture Park to explore, sitting at less than 23 feet (seven meters) underwater.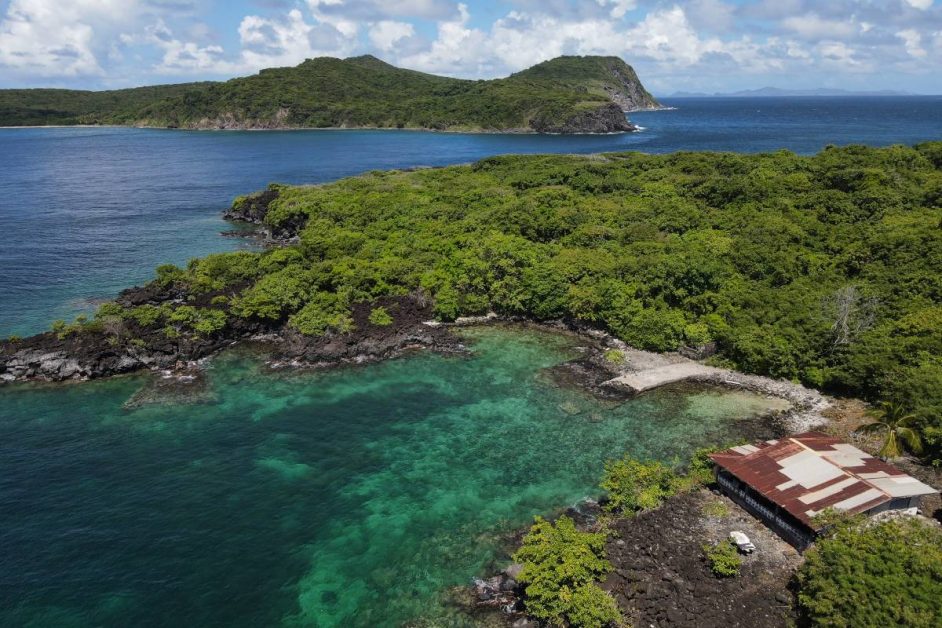 An old pier in the docking bay with Rhode Island in the distance
Deep-sea fishing is popular too, due to a massive drop-off of about 3,000 feet (915 meters), a short distance from the Grenadan coast. Catch range from mahi-mahi and marlin to wahoo and yellowfish tuna.
Isle de Caille and the surrounding area
Caille is part of The Grenadines, a 32-strong archipelago shared between St. Vincent and Grenada – the Spice Island. Fly from Miami (3.75 hours), New York (5.25), Houston (6.25), or Los Angeles (7.5) to Grenada, then hop on a boat or jump on a short helicopter ride.
The region enjoys balmy temperatures all year, averaging between 75°F to 85°F (24°C to 30°C). The climate is mainly tropical, with a dry season from January to May and wet months spanning June to December.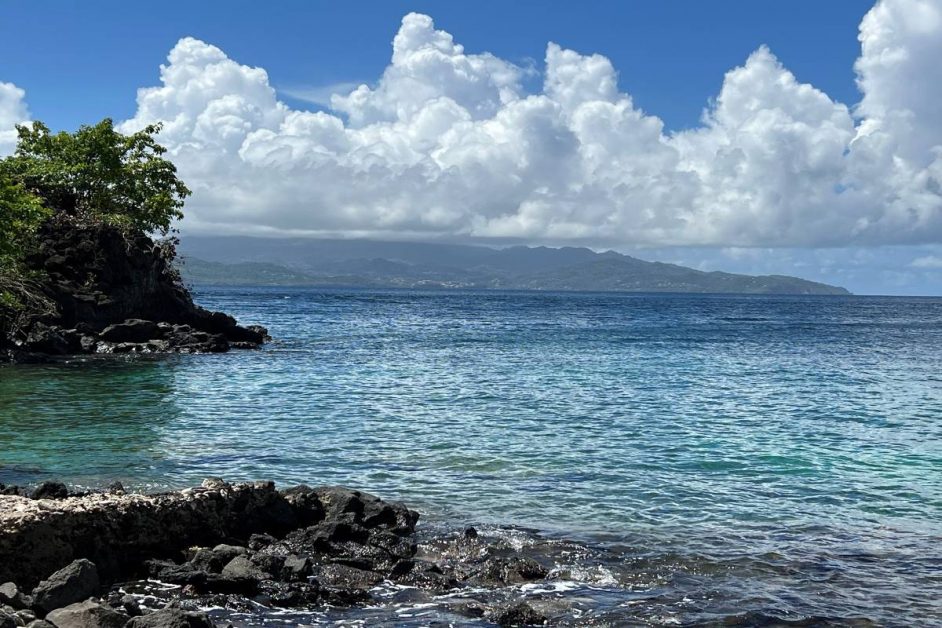 View of the town of Sauteurs from Isle de Caille
Wandering around Caille, there's flora and fauna aplenty to take in, from pineapple plants and mango trees to iguanas and possums. In terms of getting around, a network of dirt roads and paths currently exists to access key points.
Ultra-luxurious destination with development possibilities
Billions of dollars are being invested in the surrounding islands across deluxe hotels, swish villas, vacation homes, and supporting leisure amenities. For example, Six Senses is set to launch La Sagesse Grenada in 2023 and the InterContinental Grenada Resort is expected to open in 2025.
Moreover, Caille is close to private getaways such as Calivigny to the south and Mustique to the north – both attract celebrity clientele, with the former reportedly renting for $132,000 a night. Ronde is the closest neighboring isle; at 2,000 acres and with a price tag of $100 million back in 2007, it was reportedly the most expensive island in the world at the time, valued at $50,000 per acre.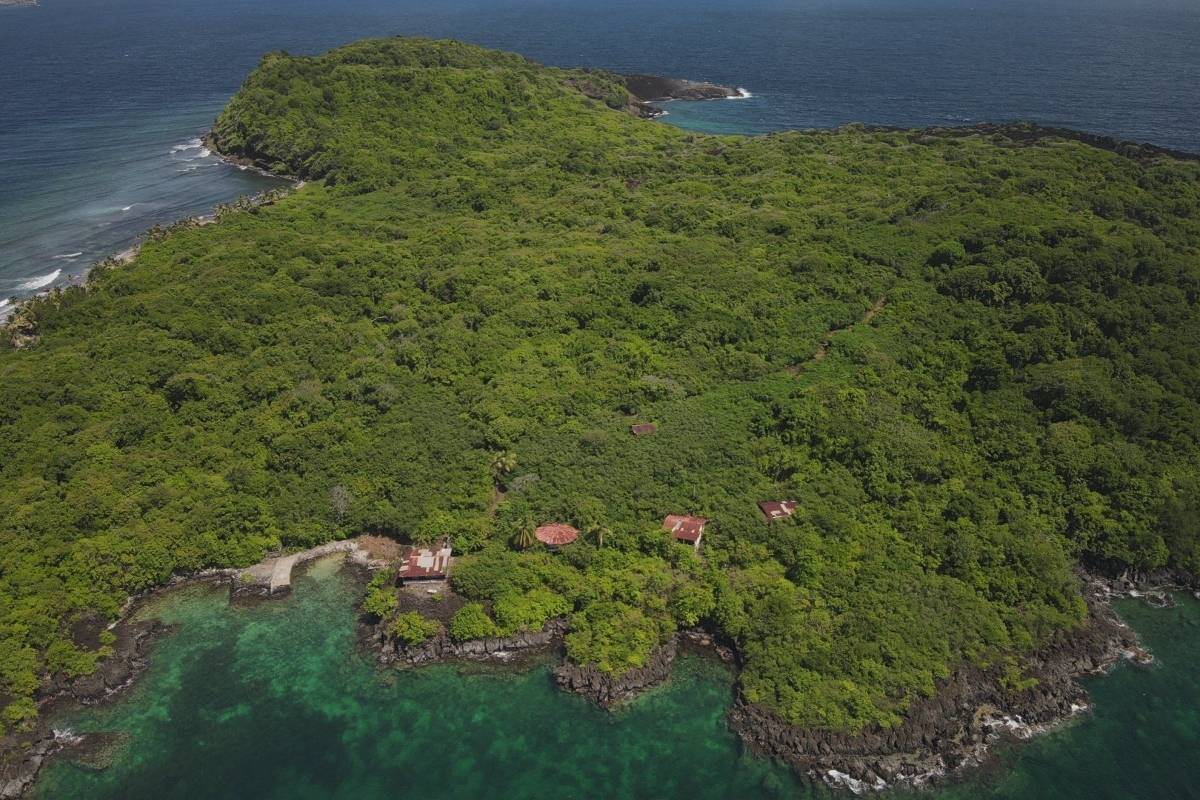 With an asking price of $20 million and spanning 300 acres (121 Ha), Isle de Caille is on the market for an extremely competitive per-acre value of $66,667. What's more, the picturesque haven offers investors a blank canvas, be it building a high-end eco-hotel, a collection of exclusive residences, or a combination – Caille is a treasure trove of grand possibilities.
Grenada's investor-friendly environment
Development projects operating in growth sectors – currently agri-business, tourism and hospitality services, information communication technology, energy and education, and health and wellness – are eligible for incentives, including tax and citizenship by investment.
For more information on this exciting opportunity, contact Peter Griffith directly or via our listing page.