Overlooking the Pacific Ocean in Chamela bay on the Mexican Costa Alegre, Playa Nix is an exceptional oceanfront estate listed by Monterrey Sotheby's International Realty.
One of the most extraordinary properties in Mexico, it exemplifies the essence of truly getting away to unwind and recharge.
The Perfect Sunday
Imagine your perfect Sunday at the villa. Waking up with a perfect sunrise, going for a run on the beach and savouring your breakfast outside on the pool terrace. You can spend your afternoon reading a book or napping under the palapa, get a massage, all the while being pampered by your staff. There is superb snorkelling, diving and kayaking around a scattering of small islands in front of the property.
Amenities galore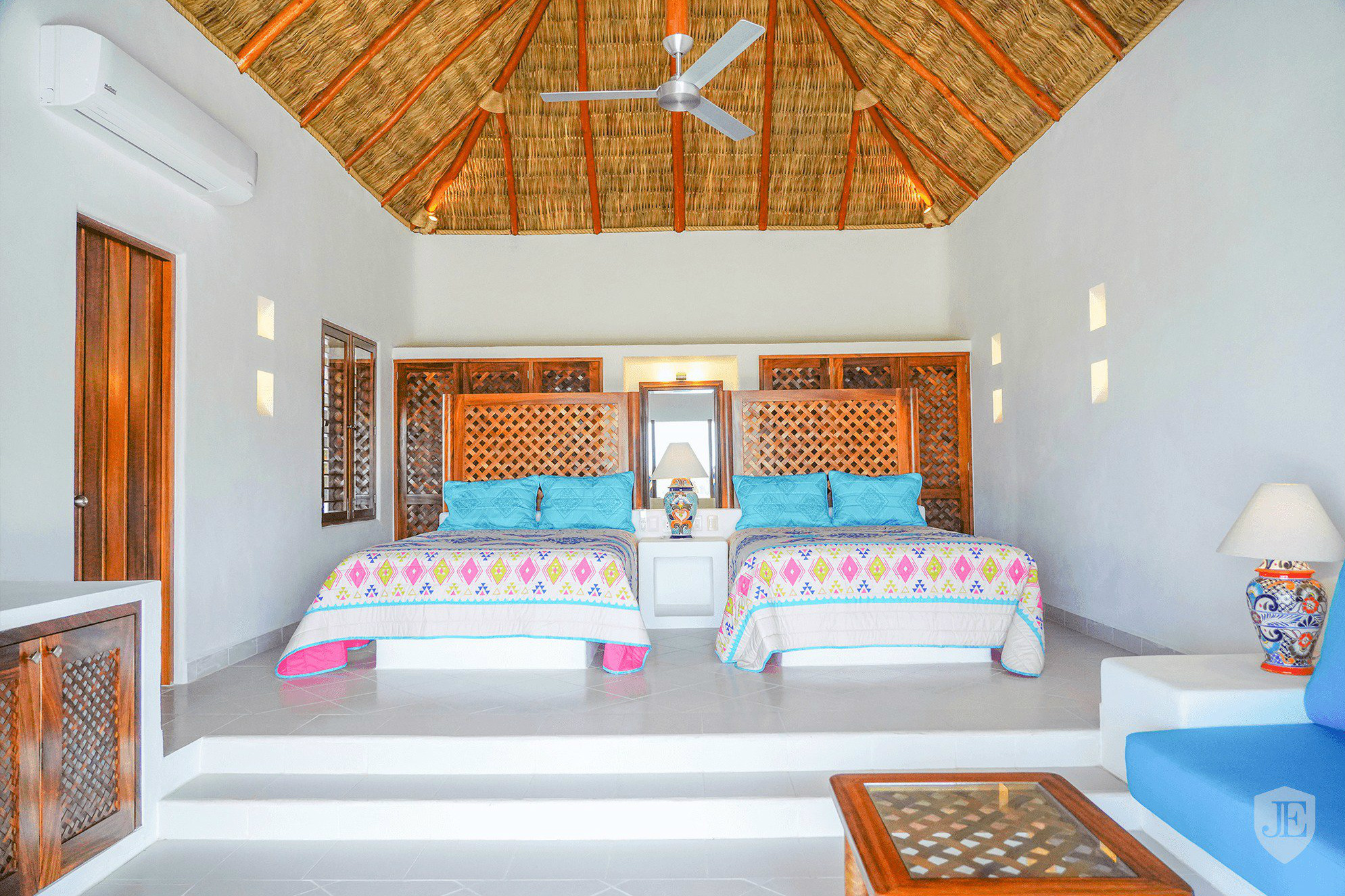 Authentic decor meets classic elegance.
The large grounds provide the privacy, seclusion and security. And you can find pretty much every amenity imaginable, from a soccer field doubling as a heliport to a chapel with its own sleeping quarters.
Guests can explore the beach (the villa has its own access to it), play a game of tennis, soak in an outdoor pool featuring a Jacuzzi, get lost in vast garden areas surrounding the buildings or go for an afternoon nap in one of 12 guest cottages.
If you're in the mood for cooking, there is an industrial-style kitchen with state-of-the-art appliances. And a large dining room sits on top of a well stocked wine cellar.
Did we mention a soccer field that can be used as a heliport?
Business opportunity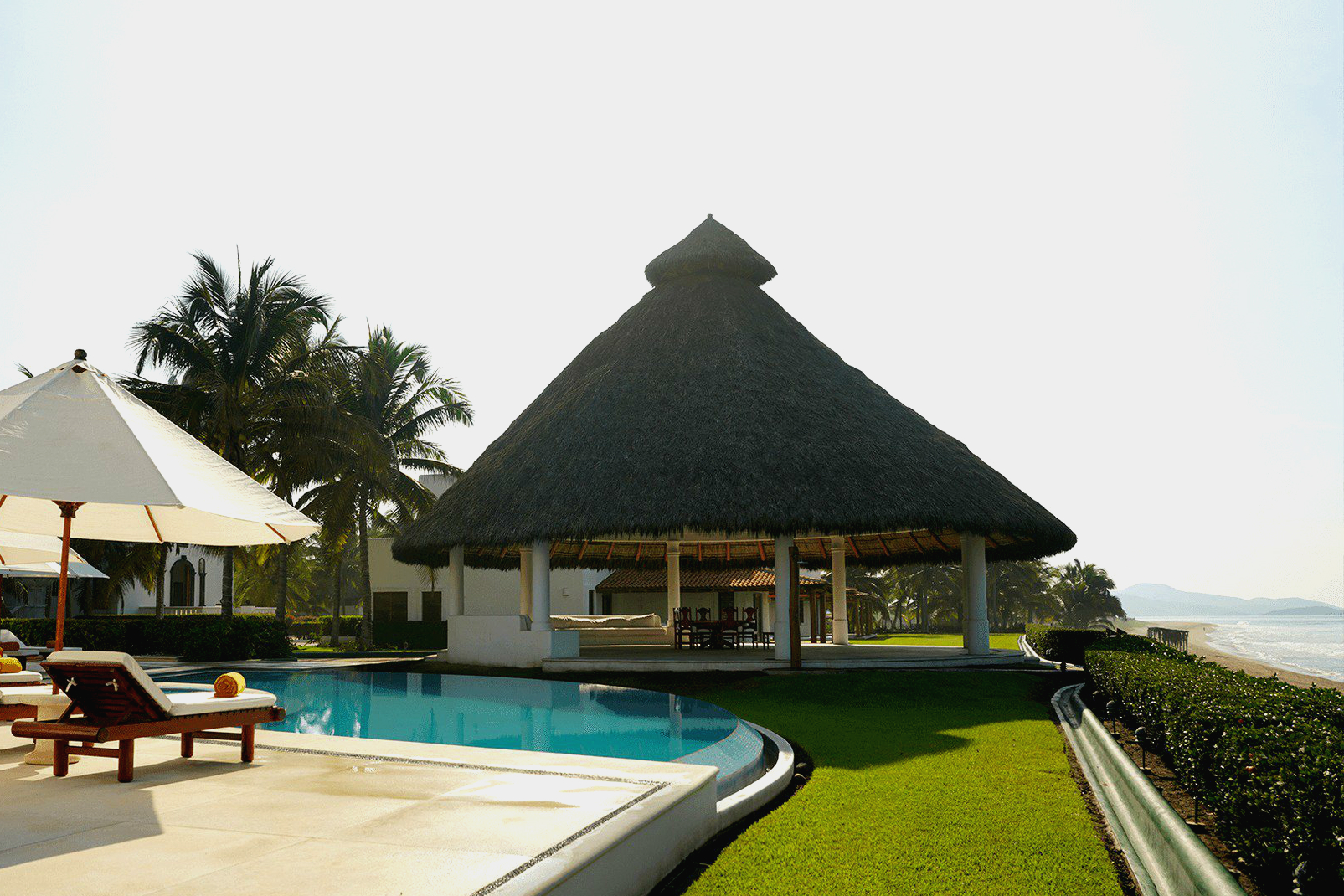 Chamela Bay: the calm waters and majestic beaches are hard to top.
This sizeable 19 bedroom villa was originally planned as a family home. But it can be easily turned into a boutique hotel – it has ample space and all the infrastructure.
Mexico's West coast has been steadily stealing thunder from the East coast, and discerning travellers have been following their best instincts. There are additional two villas, fully equipped and boasting oceanside views from a private terrace.
Which coast is better?
The truth is, the two coasts of Mexico could not be more different.
The spectacular historical treasures of Chichén-Itzá draw tourists from all over the world. But the Pacific coast shorelines are still relatively unspoilt in terms of scale – and majestic beaches are hard to top.
The natural environment is lush with greenery and biodiverse. While many tourist developments have been appearing here and there, huge areas of the coastline remain untouched. It is not something you can say about the east coast. But, of course, this is all a matter of personal taste.
We know which one we'd go for!