Encosta do Salgado Villas really do have it all: a prime Silver Coast location with high return on investment potential, recently-built with a modern design and sleek contemporary interiors, and a dedicated support team for international buyers. Top-notch construction and excellent rental opportunities are the icing on the cake.
On the market for €516,500, the value of these properties is expected to increase in the next few years.
Why? Escalating build costs coupled with growth in demand for this scenic region, especially among homebuyers with bigger budgets and an eye for high-quality homes in first-rate locations.
The beauty of the Silver Coast
Also known as the Costa de Prata and often referred to as the "Real Portugal", this laid-back and picturesque area is all about pristine sandy beaches, water sports, and cultural activities like visiting the Monastery of Alcobaça – a World Heritage Site – and the medieval castle of Óbidos.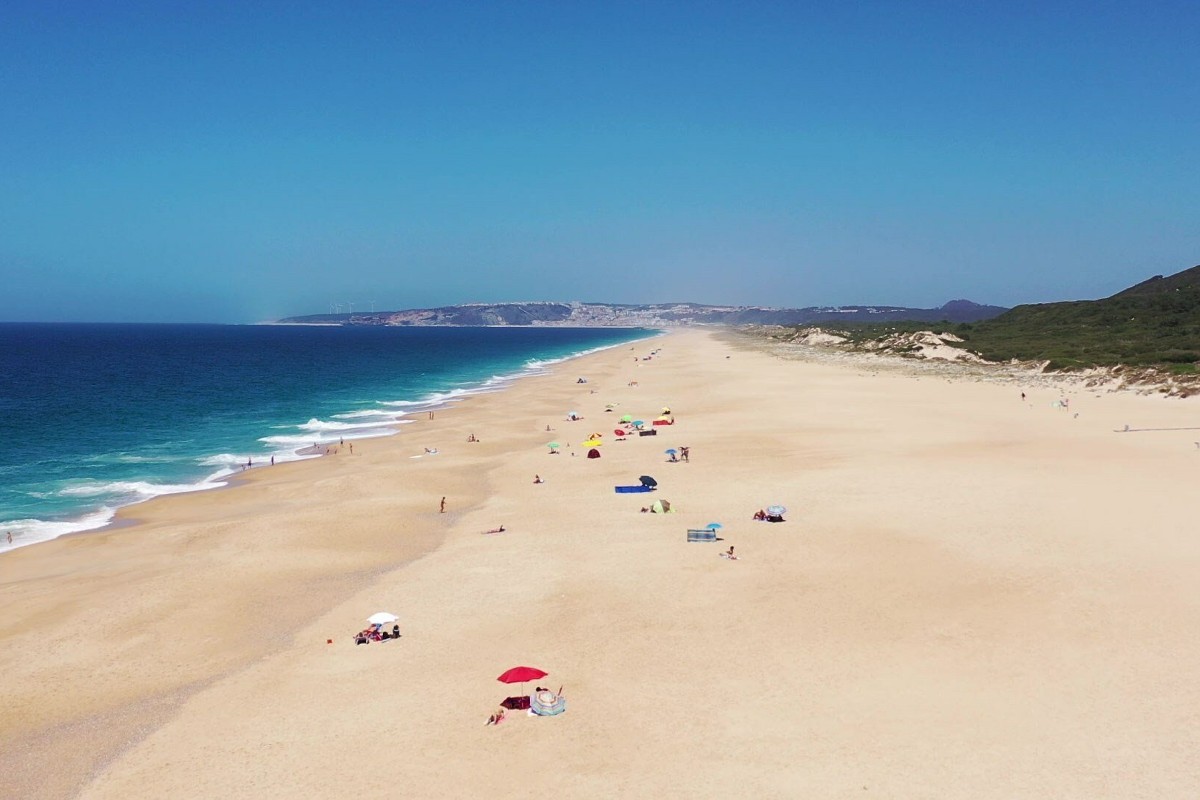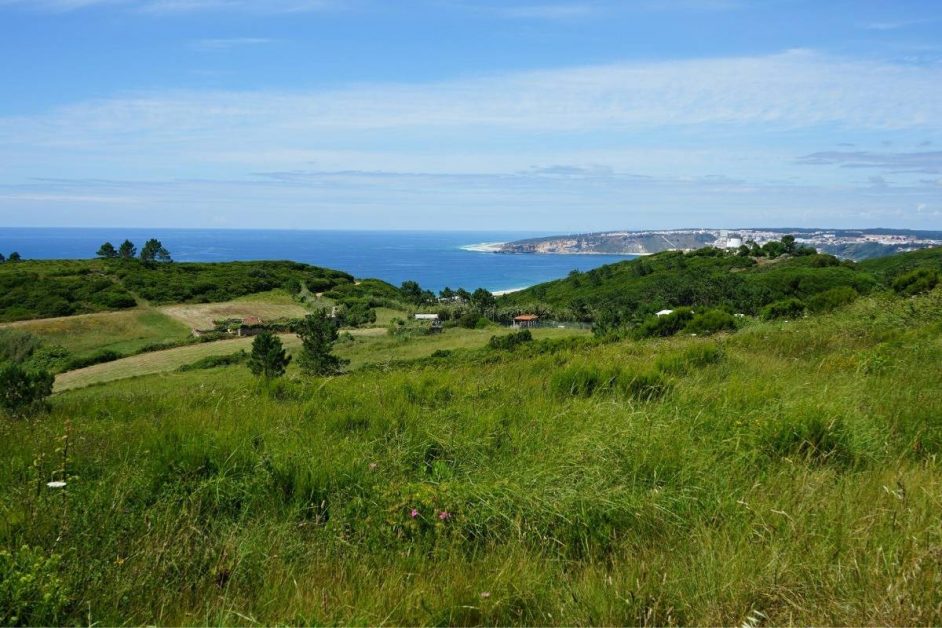 Salgado Beach and Serra da Pescaria hillsides located between Nazaré and São Martinho do Porto on Portugal's Silver Coast.
Stretching across approximately 80 kilometers of coastline, the scenic region is bookended by Peniche to the south and São Pedro de Moel to the north.
The homes that comprise Encosta do Salgado Villas are enviably positioned between the countryside and the ocean, close to famous hiking and cycling trails, the golden sands of Salgado Beach, and protected São Martinho do Porto Bay.
Meanwhile, the authentic Portuguese village of Famalicão is just a short stroll away and the surf town of Nazaré is a three-minute drive. Venture a little further and you'll reach the natural wonder of Foz do Arelho – which straddles the choppy Atlantic Ocean to the west and tranquil Óbidos Lagoon to the east – in around half an hour by car.
Encosta do Salgado Villas: Open-plan, spacious and stylish
Each stylish three-bedroom and bathroom home sits on a capacious lot spanning 16,534 square feet and has 1,551 square feet of interior space. The architect was inspired by ancient Silver Coast communities who built their houses midway up the "encosta" (slope), knowing there'd be shelter from the Atlantic breeze.
This low-density complex was created with that in mind, making the most of the landscape's natural slope. The two-story villas boast a south-facing orientation bathing them in sunshine, and each benefits from uninterrupted views of the rolling countryside.
Contemporary all the way, the spacious open-plan residences come complete with a chic fully-equipped kitchen, plenty of indoor-outdoor living opportunities, plus balconies and terraces to admire the glorious vistas from. It's no wonder the properties have excellent rental and returns potential.
Simple Home Pack: An appealing full-service solution
The added bonus? Encosta do Salgado Villas come with a "Simple Life Home Pack" offered exclusively by Immo Portugal & Portugal Realty, the two Leisure Launch Group companies handling sales.
An array of services are included, such as access to a multidisciplinary team of professionals with local connections. Support ranges from interior design and furnishings to setting up utilities. It's also possible to liaise with tax, mortgage, legal, and insurance specialists, if needed.
Buyers can rest assured their needs are dealt with by the same team under the same roof, and there's no need to worry about the language barrier for day-to-day dealings.
The full-service solution also offers professional marketing for rental purposes alongside management and maintenance services like cleaning, laundry, mail collection, and regular property checks.
For more information about this exciting opportunity to own (and rent out) a high-end property in the scenic Silver Coast and benefit from a comprehensive support service, contact Portugal Realty & Immo Portugal.
All homes for sale on the Silver Coast, Portugal