The sweeping ring-shaped atoll of Anuanurunga in French Polynesia is a rare and untouched retreat that offers a range of possibilities.
There are six uninhabited islets to play with, with lush vegetation framed by pristine powder-white sand beaches. Along with a vast sea of endless blue, from the secluded shores of Anuanurunga, you can see Nukutepipi, an atoll owned by Cirque du Soleil founder Guy Laliberté.
Opportunities for a buyer: owning a slice of virgin paradise
The six idyllic plots collectively cover just over one million square meters (10.9 million square feet), including three larger islets (442,352 sq.m, 390,397 sq.m and 145,673 sq.m) and three smaller ones (13,191 sq.m, 10,593 sq.m and 8946 sq.m).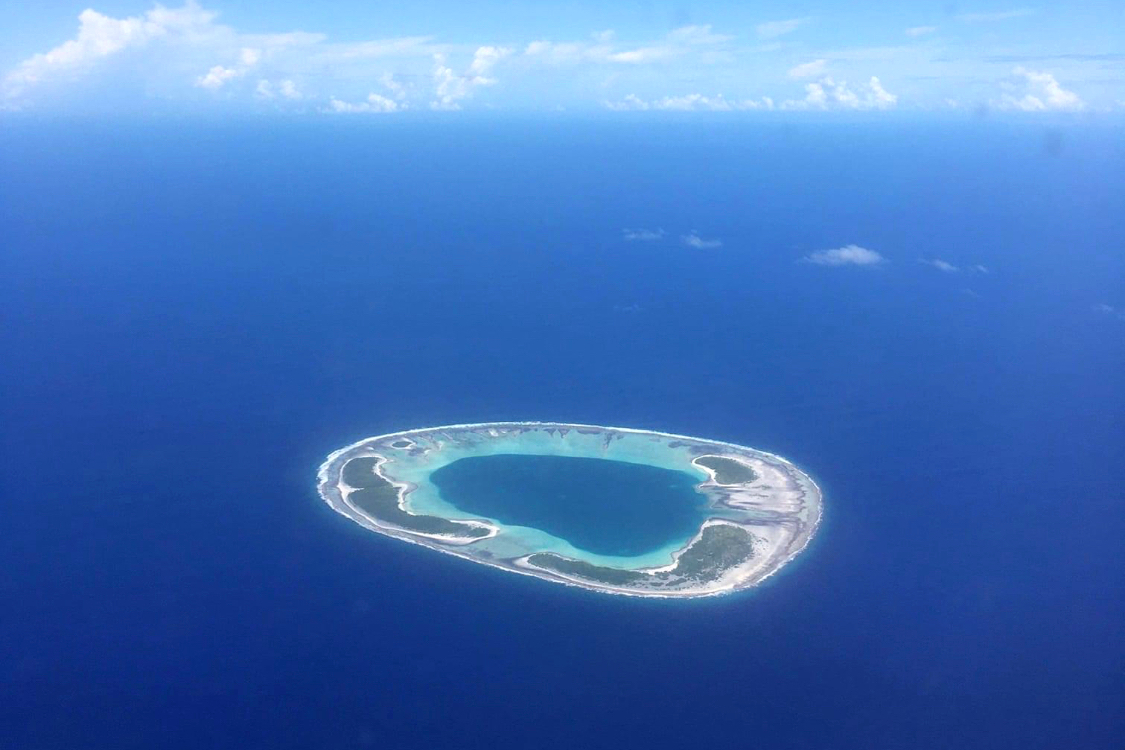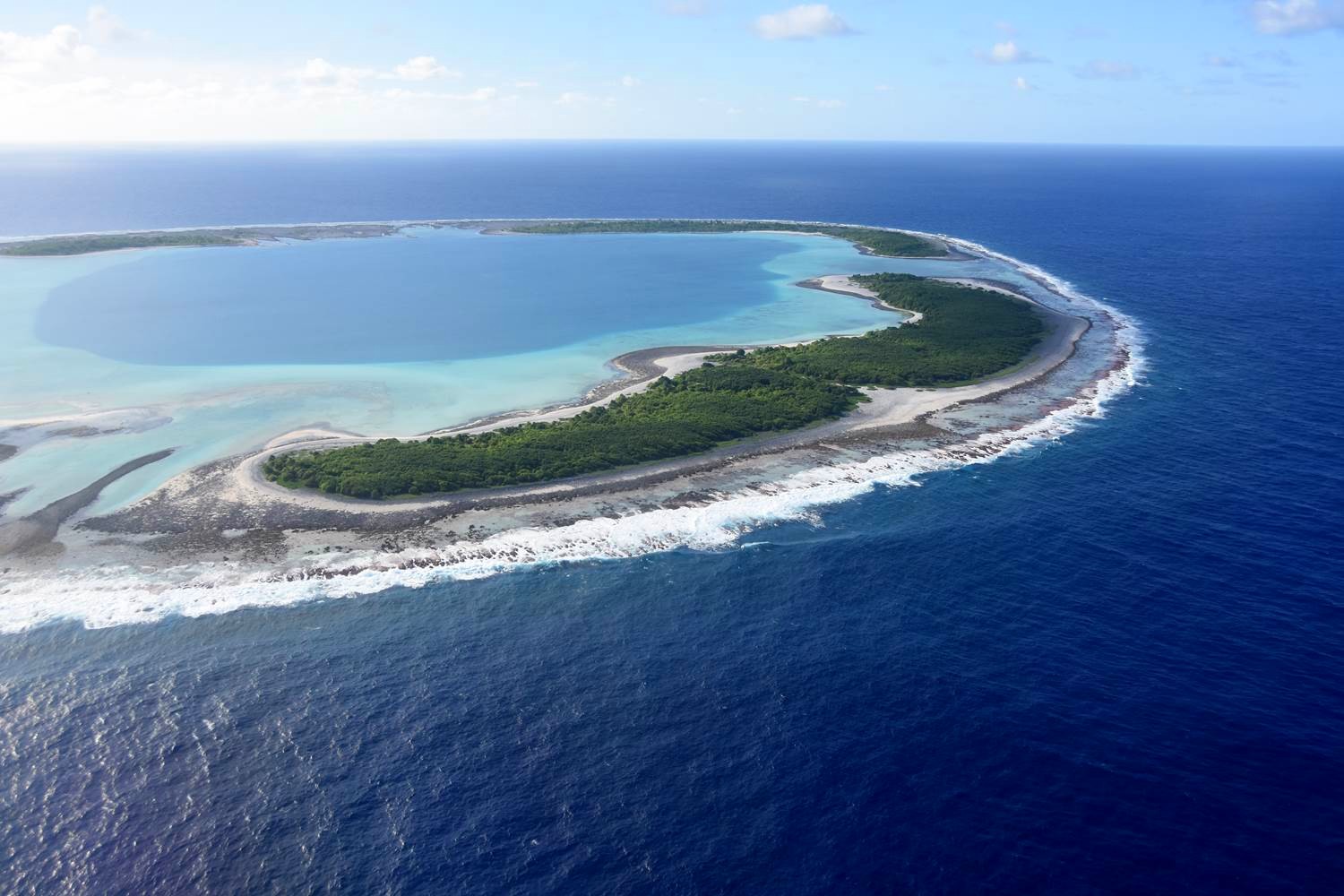 Anuanurunga covers just over one million square meters (10.9 square feet) of white sand beaches, with a natural coral reef and a turquoise blue lagoon.
For keen divers, there is a wealth to explore around the surrounding coral reef and there is an accessible lagoon teeming with sea life.
The turquoise waters of the Pacific Ocean are warm all year round and many consider it as one of the best spots on the planet for diving, with exotic wildlife, interesting geography, and superb clarity.
Meanwhile, on land, the pristine greenery and mature forest which furnishes Anuanurunga is a haven for rare birds and unique flora.
So, there is plenty of space to create the ultimate paradisiacal getaway.
Along with a vast sea of endless blue, from the secluded shores of Anuanurunga, you can see Nukutepipi, an atoll owned by Cirque du Soleil founder Guy Laliberté.
Offering some inspiration, the neighboring island's owner Guy Laliberté went about transforming the territory into a private paradise, where guests can jet away and escape reality.
The exclusive luxury resort currently rents out for €800,000 per week with 16 state-of-the-art beachfront bungalows and villas accommodating up to 52 guests.
Private islands have become much sought-after amid the coronavirus pandemic, as these provide a safe base to relax or set up an office from.
Location: a remote escape as a trending luxury asset
Anuanurunga, thanks to its secluded location, is Covid-19 free (as of December 2020). On the map, the atoll looks like a tiny spot lost in the blue of the Pacific Ocean. At the same time, the territory is conveniently connected with the mainland:  it is 685 kilometers (426 miles) away from Tahiti's International Airport, which takes around 90 minutes to reach by air.
When it comes to positioning, Anuanurunga is part of French Polynesia's Tuamotu Archipelago, which has around 18,000 inhabitants overall.
Tuamotu is one of five archipelagos that make up French Polynesia with the others including the Society Islands, the Gambier Islands, the Marquesas Islands, and the Austral Islands.
Within the Tuamotu region, there are eight groups of smaller islands, with Anuanurunga falling within the Duke of Gloucester cluster of islands.
There are just four islands in this grouping, with the aforementioned Nukutepipi being one, the uninhabited island of Anuanuraro being another, and the permanently settled atoll of Hereheretue completing the set.
Anuanurunga also is a great base to explore the region of French Polynesia which includes 118 islands and atolls scattered across an expansive nautical surface area the size of Western Europe, with the largest island of Tahiti being home to around 70% of residents.
A fascinating history of Anuanurunga
This atoll is completely untouched, and to the seller's knowledge, only ten people have ever stepped foot on its sandy shores.
The four islands were first sighted and recorded by European explorers on 4 February 1606 during the Spanish expedition of Pedro Fernández de Quirós.
They were named Cuatro Coronas, meaning Four Crowns in Spanish.
Hereheretue is the only permanently inhabited atoll of the group with a population of 57 recorded during the 2017 census. Most of the population lives in the main village of Otetou.
Meanwhile, Anuanuraro has an interesting history. Before being bought by the Polynesian state in 2002, the atoll belonged to Robert Wan, a Tahitian entrepreneur who helped grow Polynesia's billion-dollar pearl industry.
Some of the world's most beautiful pearls have been crafted on the shores of Anuanuraro.
The atoll once had an airstrip when it was used as a base for pearl production but this is no longer in use.
For the lucky new owner, Anuanurunga is a blank sheet of paper to bring paradise island dreams to reality.
It has remained untouched due to various reasons.
It was originally purchased in 1918 but its owner died in 1920 and the children who inherited it never inhabited the atoll. And over the years, it has been passed down through the family.
Remote but connected: getting to Anuanurunga
There are regular flights from Europe, Asia, the U.S., Australia, and New Zealand to Tahiti, with inter-island flights available from there.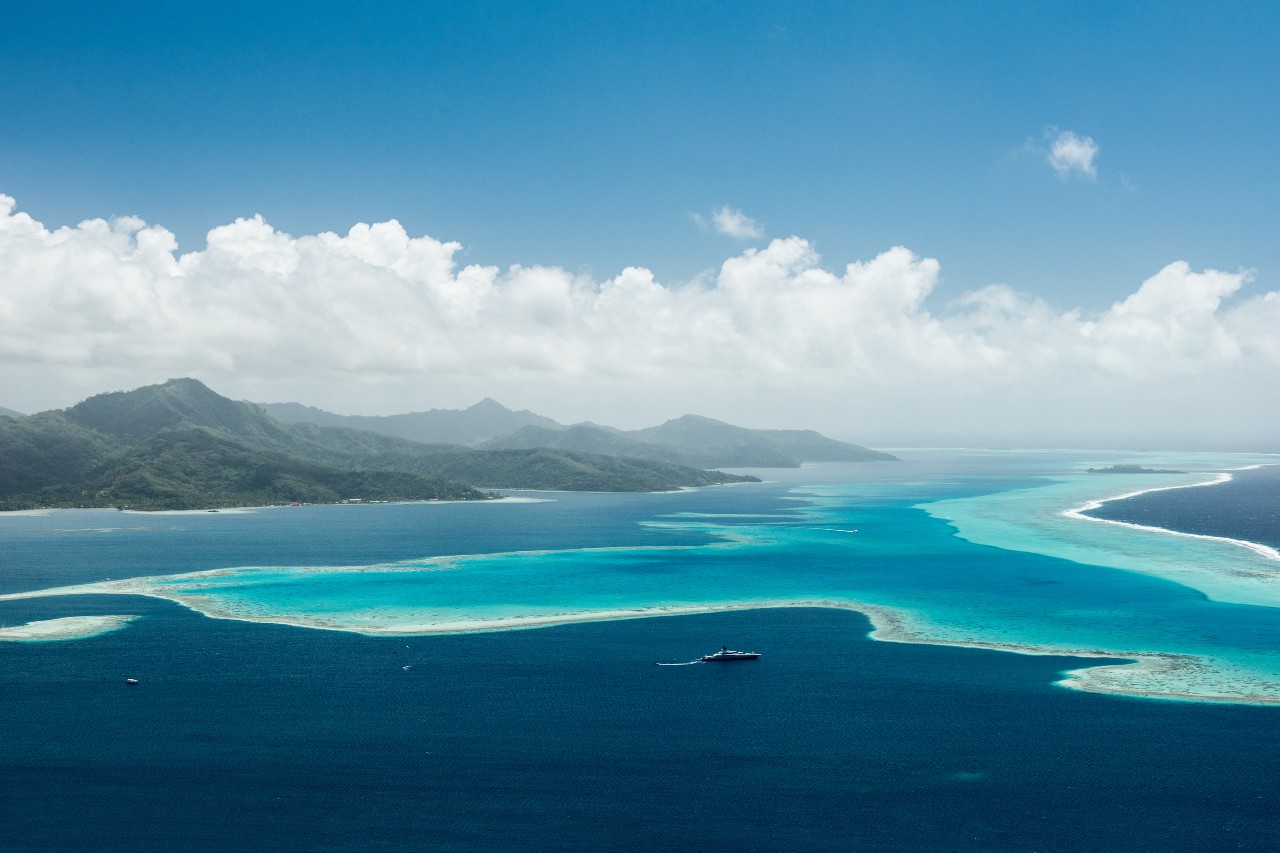 Aerial view of French Polynesia. Source: Shutterstock
Since July, quarantine measures have been lifted and French Polynesia's borders are open to international tourism from all countries — even though, the country still has a very low case rate
All travelers must have proof of a negative PCR test before travel.
The lure of French Polynesia: the country at a glance
French Polynesia is one of a few tropical destinations with very low risks on the wildlife front: there are no land snakes, poisonous spiders, dangerous animals or, for that matter, any traces of malaria.
At the same time, the country has a well-developed healthcare system, similar to the French model, with perfectly equipped hospitals and a menu of insurance plans.
The islands are also safe in terms of extreme weather events as they lay outside of the tsunami area.
Since there is little fluctuation in temperature throughout the year, summer isn't greatly distinguishable from winter for most expats. Year-round temperatures ranging between 69 to 87 degrees Fahrenheit with a short rainy season between December and February, which are considered the summer months.
Finally, locals are extremely friendly and the crime rate is incredibly low.
Once visiting the country it's easy to dream of staying forever, with beautiful vistas, a relaxed pace of life, and the charm of the Polynesian culture is another lure.
Exclusive luxury insights
for newsletter subscribers only
Delivered every week to your inbox