Founded in 2008, as the premier global luxury marketplace, JamesEdition has been providing a singular platform to increase the visibility of the best homes, cars, jets (and more) in the world. In the past 12 years as the industry has been evolving, so have we. Redefining how the ultra-luxury client can seamlessly search and buy online with the assistance of a smart technology, data and innovation.
Today, we announce the new and recent changes that have been made to JamesEdition online. From the interface design to search to listings; over the past few months our entire in-house technology team has been diligently at work to ensure we deliver the best-in-class experience across any device. Continue reading to uncover the details behind these exciting new developments…

The New JamesEdition Brand
Led by our in-house design team, and drawing inspiration from over a decade of brand history, the new logotype and matching shield is reframed with a modern serif, evoking distinctive shapes while maintaining a classic heritage feel. The logo is accompanied by two new signature fonts from established type foundries selected for their flexibility and readability, with a digital first mindset.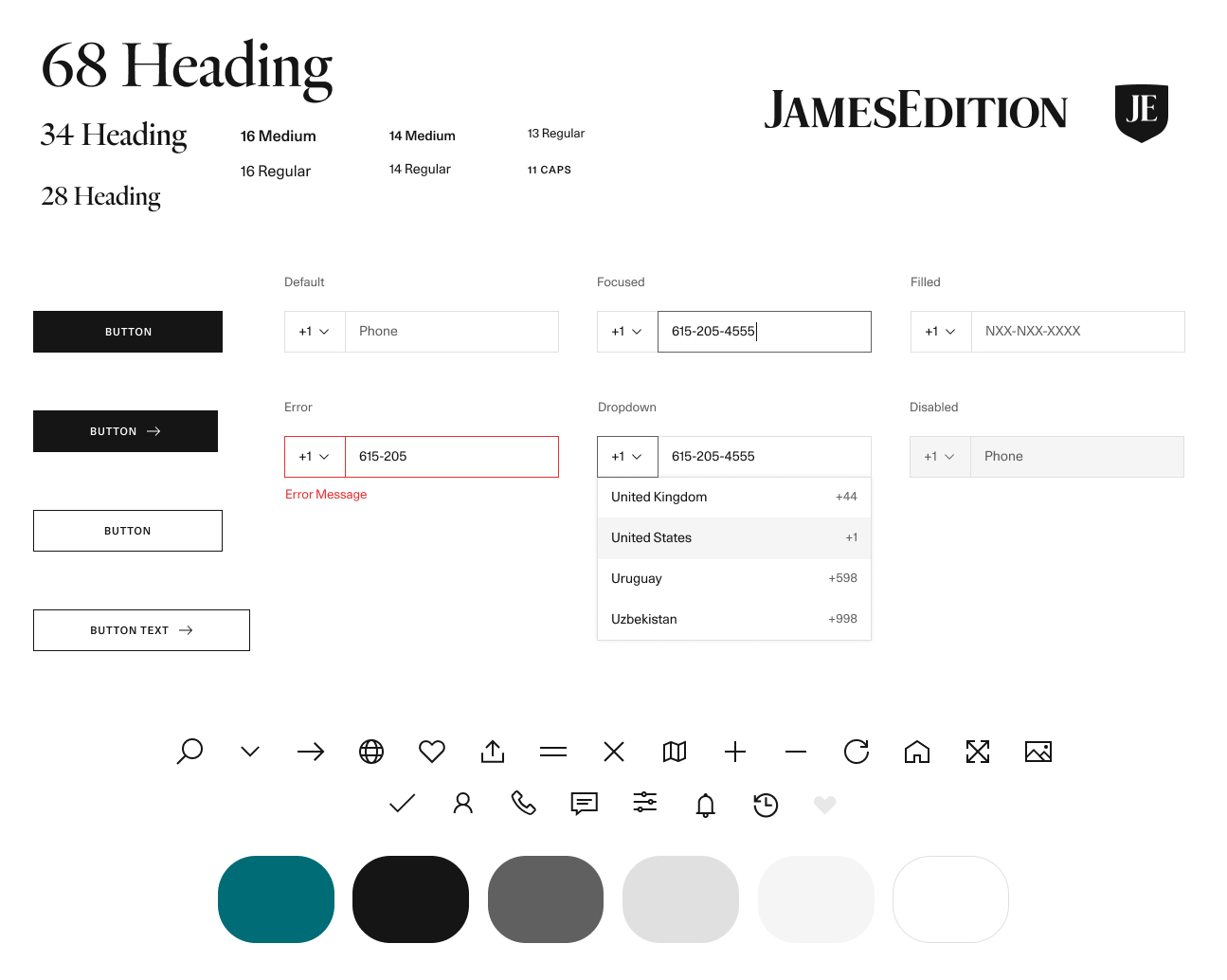 The Design Framework
In the luxury market, experience and attention to detail is everything. With this in mind, we've implemented a custom design framework, new colors, and sleek minimalistic UI, to make browsing on the go as good as concierge for the international elite. Quickly catching the most important information; saving time and giving potential buyers peace of mind.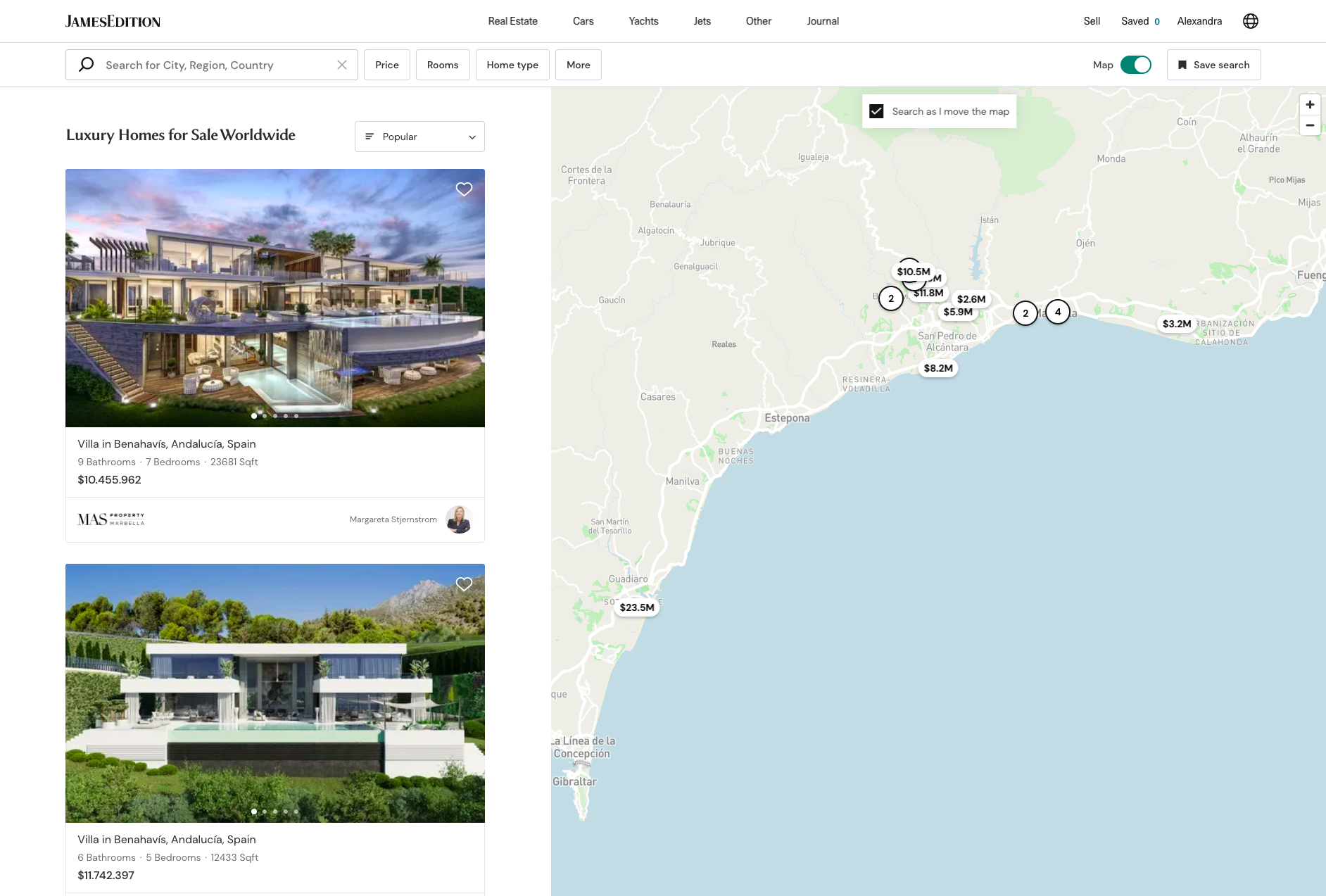 Improved Searching with Maps
In the quest for the perfect home that meets all your wishes and requirements, it can be difficult to find a particular item among hundreds of comparable listings. We've drawn inspiration from various catalogs to develop new filters and keywords to make this process more intuitive, so you can narrow down faster to find the one. And because when buying property the location is everything, we have made it possible to browse in your favorite places with a brand new map based interface which follows you as you search. Although don't forget, you can still turn it off if you only want to view listings, the switch is in the top navigation bar.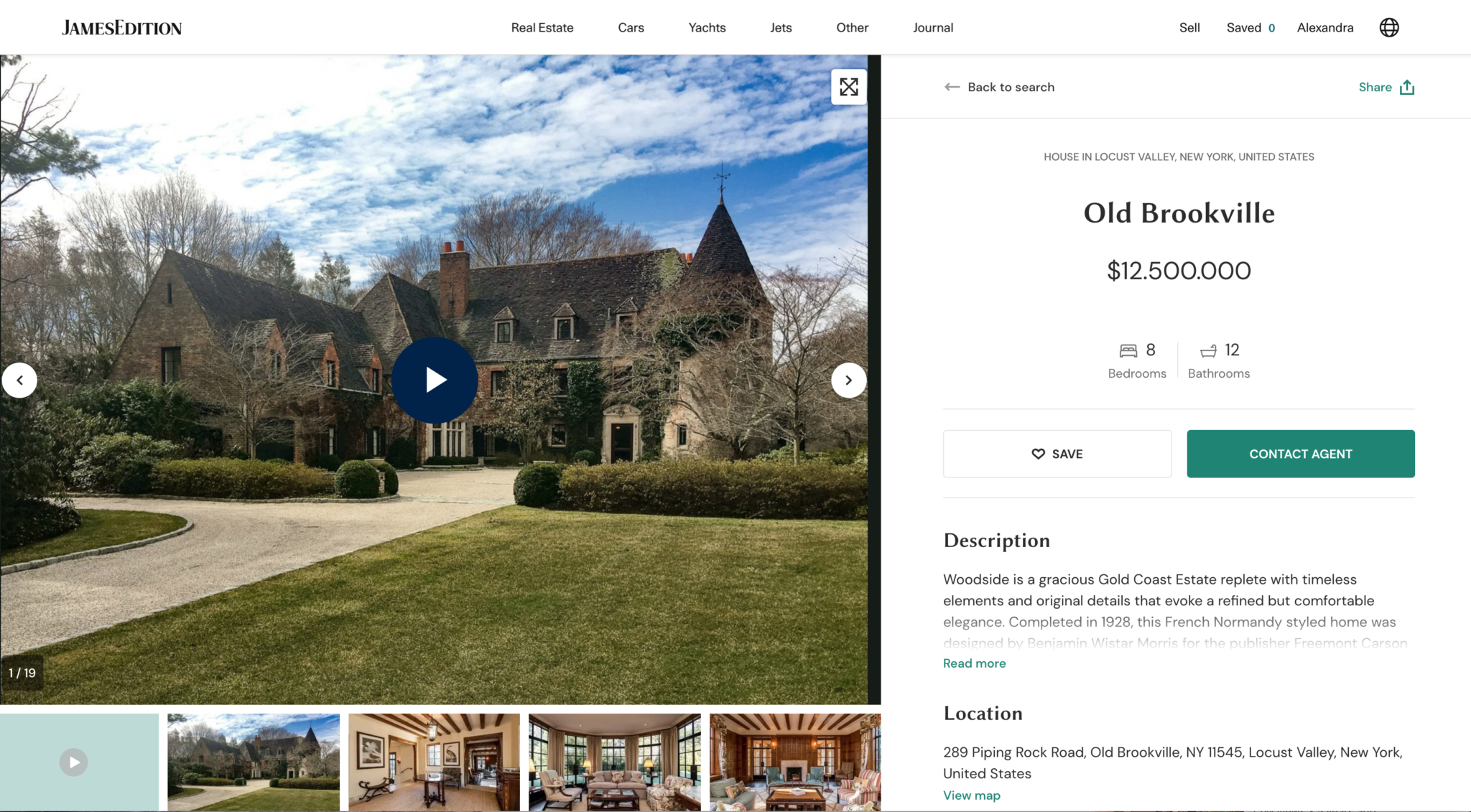 Updates to Listings
We've been steadily gathering more unique and premium quality listings to share with you increasing our catalogue from 40,000 to 180,000+ items in 2020. Along with additionally growing our list of approved agencies selling on JamesEdition from 2,000 to 6,500+ experienced companies and individuals. With new viewing features, now you can immerse yourself in the full-screen images, videos and visualisations for a complete overview of homes, supercars, yachts and jets as you pre-evaluate these luxury listings online.
If you have any questions, comments, or ideas for potential new features you would like to see us implement – we'd love to hear from you.
& Don't forget to sign up to the newsletter below to stay up to date with more developments coming to the world of international luxury.
Exclusive luxury insights
for newsletter subscribers only
Delivered every week to your inbox