Nestled on a 1-acre hilltop lot with stunning views of the Pacific and Las Flores Beach, sits 21056 Las Flores Mesa Dr — an architectural masterpiece by Harry Gesner.
Framed by lush foliage, the futuristic-looking home known as Ravenseye certainly makes for an impressive sight.
This modern Gothic structure, which has soaring windows wrapping around the front with an arched frame design inspired by the shape of a surfboard, was masterminded by renowned architect Harry Gesner in 1997.
The property showcases striking Gothic arches, 30-foot-high wood-beam ceilings, and towering glass walls that frame head-on breathtaking ocean views.
The architect went about designing it for the late American playwright Jerome Lawrence who lost his previous home in a fire. To offer a degree of comfort, Gesner ensured his new pad was fire and earthquake-proof.
Following Lawrence's death in 2004, the spaceship-like home fell into a state of disrepair but four years later was snapped up by British businessman Gavin Cain for $3.9 million.
Thanks to various renovations since then under Gesner's direction, the home looks in tip-top condition, with its timeless modernist design as appealing as ever.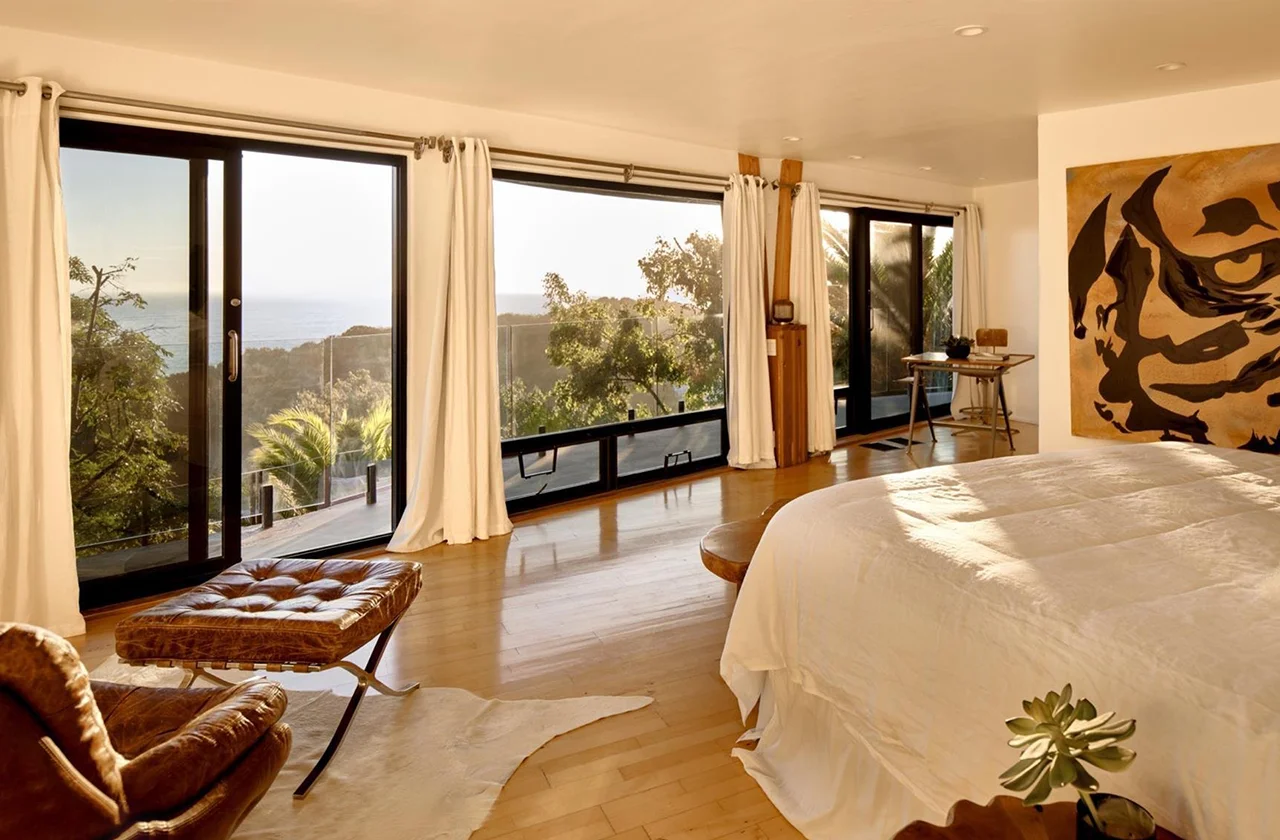 Now on the market for $14 million, the home serves as a salubrious lair for entertaining or as a peaceful tucked-away retreat.
In terms of its offerings, the 4,170 square-foot abode has three bedrooms and three bathrooms.
The generously-sized communal spaces include a living room with superb views and soaring ceilings, with an arched stone fireplace serving as the focal point.
A realtor previously revealed to the Robb Report that the area where the grand piano sits now is 'where the Rolling Stones reportedly did a jam session during one of the many wild parties held at Ravenseye.'
Meanwhile, the enlarged kitchen has a cozier feel with wood cabinetry, a planked ceiling and work surfaces fashioned out of polished concrete.
Stepping outside, the slick design aesthetic continues with multiple glass-encased terrace spaces and a pool area decked out with a hot tub and outdoor shower.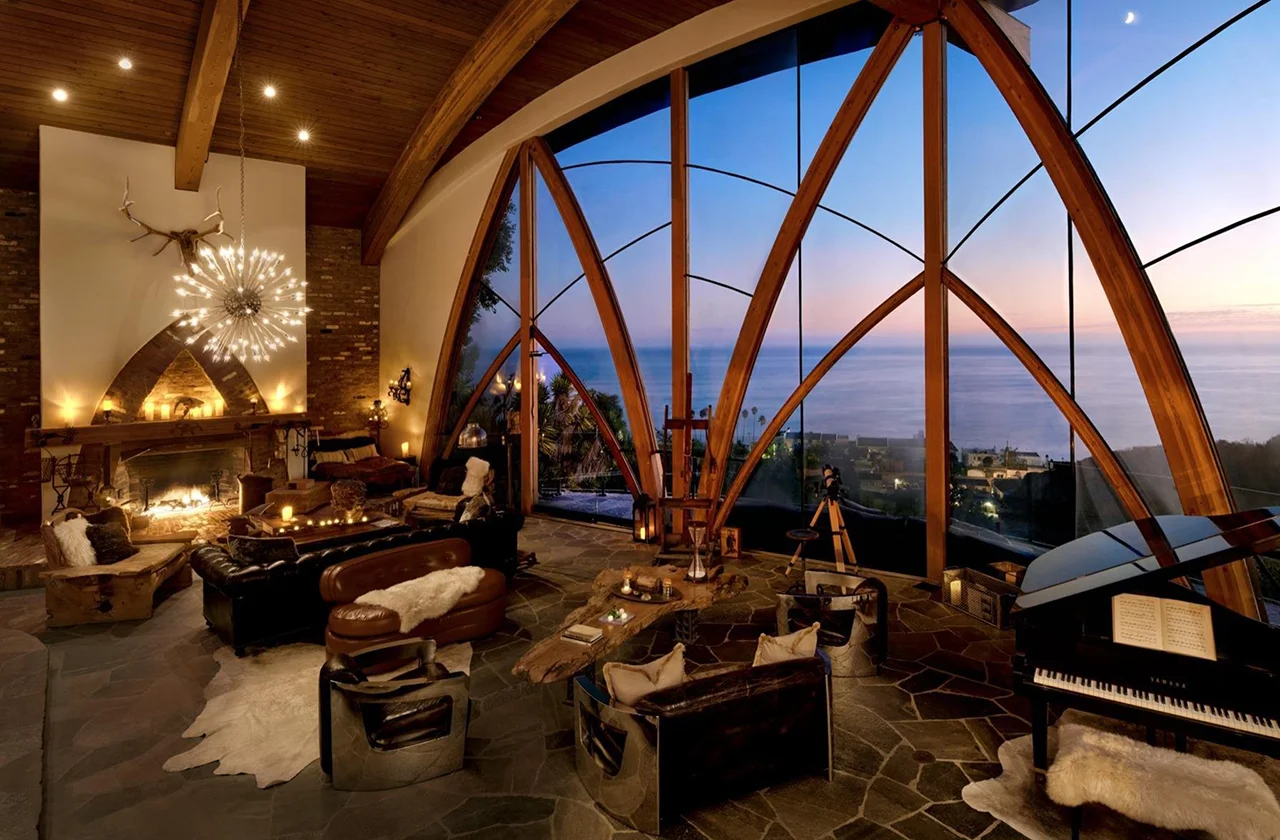 Adding to the allure, a beautifully restored 1957 Airstream trailer is nestled on the on-acre lot and is included in the sale price.
The trailer is currently being used for storage but it could be converted into an extra bedroom or children's playroom.
As a further incentive to property hunters the listing, which is currently held by Douglas Elliman – Beverly Hills, concludes: 'This residence stands as a testament to architectural ingenuity and harmonious integration with the natural environment, making it a true Malibu icon.'