Buying a second home isn't just an investment or an opportunity for regular holidays: It can upgrade your quality of life. Location-wise, Mallorca has a lot to offer; each region of the scenic island boasts an authentic lifestyle and fabulous real estate to match.
With over 200 pristine beaches and bays, UNESCO-designated Serra de Tramuntana, bustling ports, and rich local charm, the attraction is clear to see. And that's before the warm climate and healthy Mediterranean cuisine is taken into account.
Meanwhile, in terms of properties, there's an array to consider, from city penthouses and traditional homes to newly built villas, and rural fincas.
Our partner, Baleariс Properties, shared valuable insights about Mallorca's most attractive destinations according to lifestyle, as well as details on the island's diverse real estate and thriving housing market.
Mallorca: Ideal property investment market
According to the Instituto Nacional de Estadista, house prices in Spain have grown steadily post-pandemic, with values increasing by 7.6-8.5% in Q1-Q3 of 2022 and by 3.3%-6.4% in Q2-Q4 of 2021, after the lowest rise of 0.9% in Q1, 2021.
As Baleariс Properties explains: "Mallorca is currently home to the strongest market for real estate investment in Europe. The sector is growing at 12% year-on-year. From 2016 to 2021, house prices rose more than 35%; the forecast for the next five years is stable and a drop isn't expected."
The reasons behind those trends are manifold, including (but not limited to) Mallorca's natural beauty and pristine beaches, fantastic infrastructure, and the overwhelming friendliness of the locals.
With that in mind, where are the best Mallorcan destinations? Below, we explore properties across the popular island.
Mallorca's 7 top hotspots, plus villas for sale
From a modern pad on the outskirts of the capital to a detached home in Pollença, there's much to discover.
1. Palma de Mallorca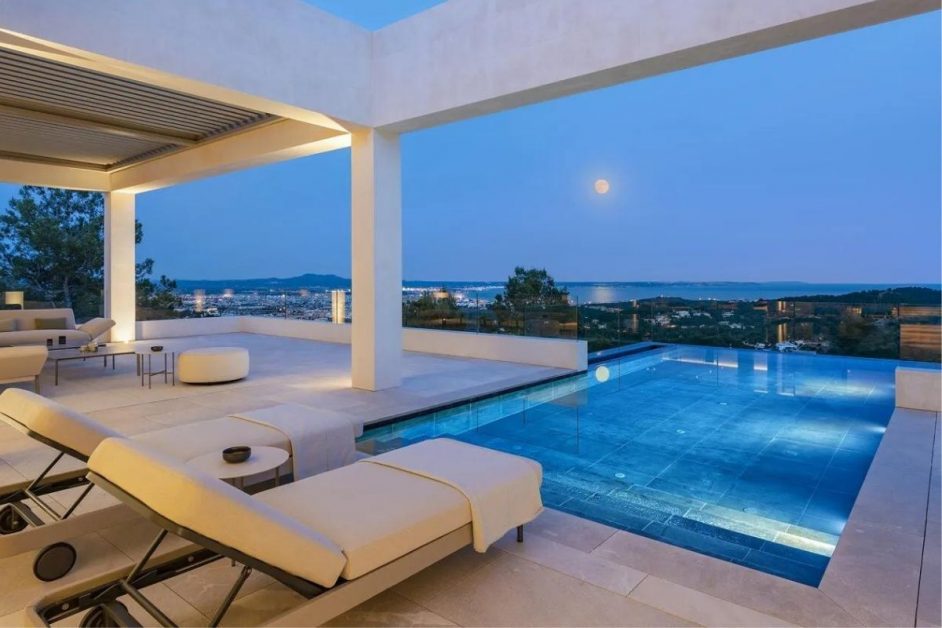 Son Vida, Palma de Mallorca
The cosmopolitan capital spans districts like the characterful Old Town, Santa Catalina (referred to by some as the "The Soho of Mallorca"), quaint Portixol, and upscale Son Vida. Meanwhile, the promenade along the seafront – Paseo Marítimo – houses deluxe apartments.
Known as the "pearl of the Mediterranean", Palma is home to La Seu, an iconic 14th-century cathedral, a 200-berth marina, and a vibrant food scene. Golf lovers will be in their element, with courses such as Son Vida, Son Quint, and Son Muntaner within a 20-minute drive.
On the market for €15.9 million is this impressive six-bedroom villa in residential Son Vida, featuring contemporary design, top-quality materials, floor-to-ceiling glass doors, and an infinity pool. The 13,294-square-foot residence boasts a privileged position beside the golf course and enjoys wonderful sea and Palma Bay vistas.
2. North Mallorca: Alcúdia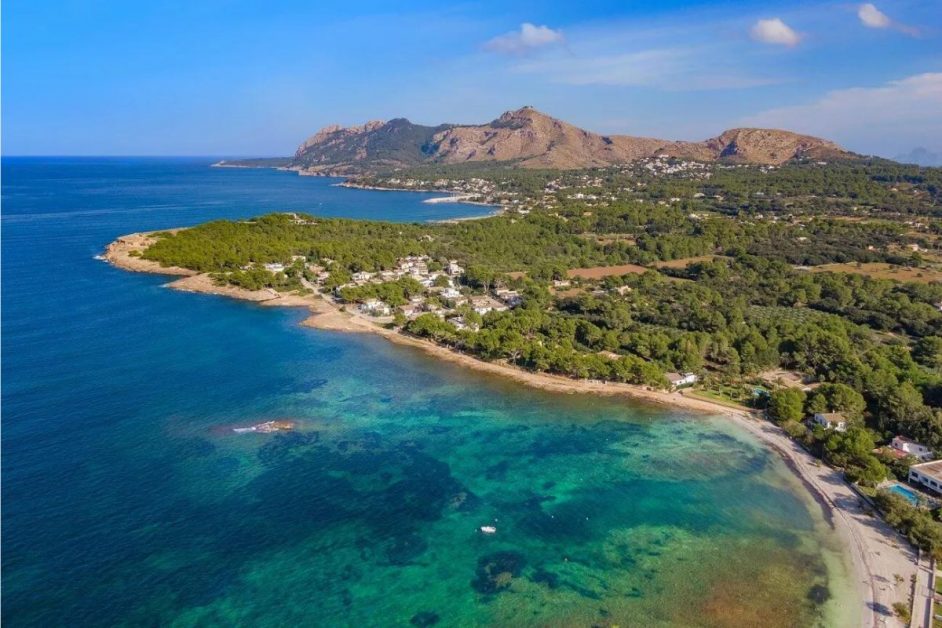 Alcudia, Mallorca
Coined the island's "heart and soul", the north is filled with unparalleled scenery, local charm, lively harbors, and a picturesque coastline. Known for its cycling, the region offers weaving routes the likes of Sir Bradley Wiggins have tackled.
Alcúdia is a family-friendly spot that's home to Platja d'Alcúdia, the longest sandy beach in Mallorca. The pretty historic town has a rich heritage but isn't too far off the beaten path.
This characterful four-bedroom villa is on the market for €3.25 million and located in the prestigious area of Manresa. Boasting direct access to the beach, the 2,153-square-foot property benefits from a coveted holiday rental license. Sitting on a plot of 13,563 square feet, there are uninterrupted views of Pollença Bay; additional highlights include a decorative stone archway, high ceilings, and exposed wood beams.
3. North Mallorca: Pollença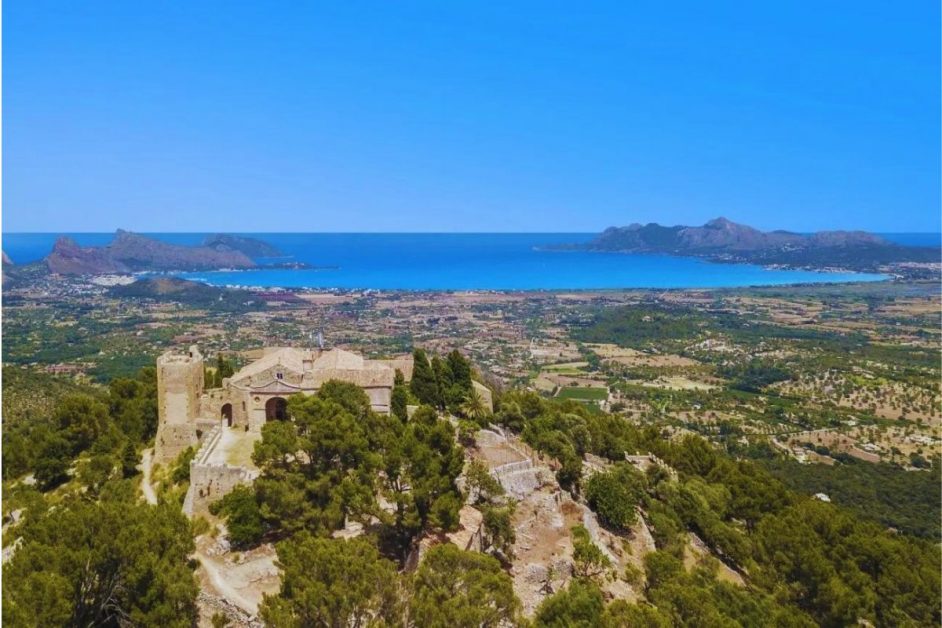 Pollença, Mallorca
Just a 20-minute drive west of Alcúdia is Pollença, an enchanting ancient town filled with attractive cobbled streets. The area draws artists, writers, and musicians, and being a mere 10-minute car ride from coastal Port de Pollença, you're close to the sea, too. Head there and discover a relaxed and friendly spot with an array of beaches, shops, and restaurants.
Listed for €2 million is this modern detached residence, just seven minutes from Pollença and close to Mallorca International School. Inside, there are four bedrooms, an open-plan living space, and three bathrooms to explore. And outside, there's a covered terrace and a saltwater pool. The 3,445-square-foot home comes with an adjacent building plot, where a second villa could be constructed, should the new owners wish.
4. Southwest Mallorca: Andratx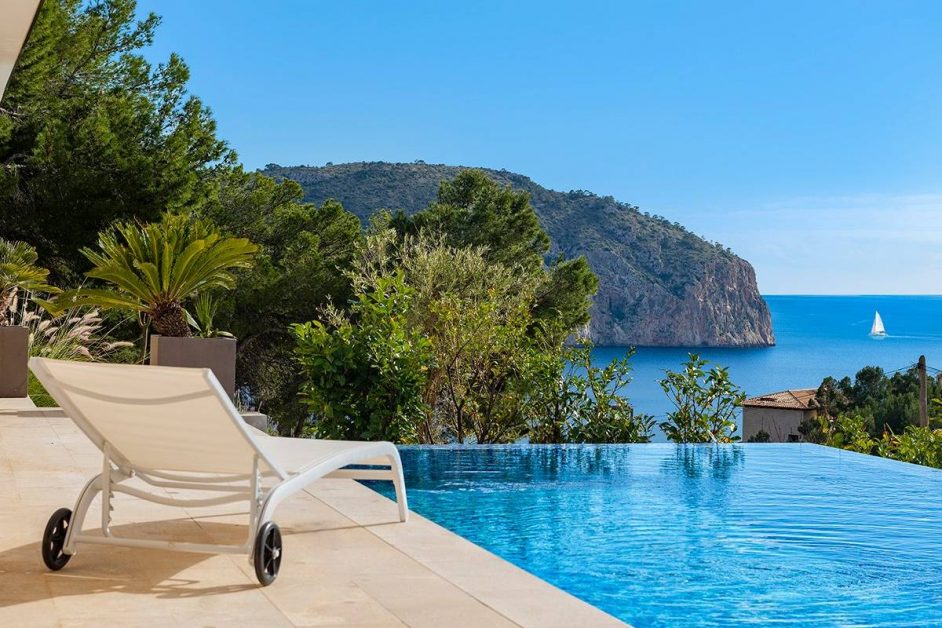 Andratx, Mallorca
Sitting half an hour west of Serra de Tramuntana is Andratx, in the southwest of Mallorca. This special part of the island is uber-varied, spanning lively resorts, traditional mountain villages, and secluded bays.
Full of widespread appeal, the region boasts an eclectic mix of areas such as Puerto Portals, Palma Nova, and Calvià. There's also Andratx to explore, a sleepy historic town that's home to modern art galleries and Club de Golf Andratx. What's more, local crops like grapes, almonds, oranges, and olives grow in abundance.
In terms of properties, there's this striking contemporary villa with five bedrooms, five bathrooms, and 650+ square meters of interior space. Nestled on an elevated plot near the resort village of Camp de Mar, the almost 5-million-euro, south-facing residence boasts breathtaking bay views and combines the finest quality materials a modern design, floor-to-ceiling windows, and advanced technological specifications.
5. Southeast Mallorca: Ses Salines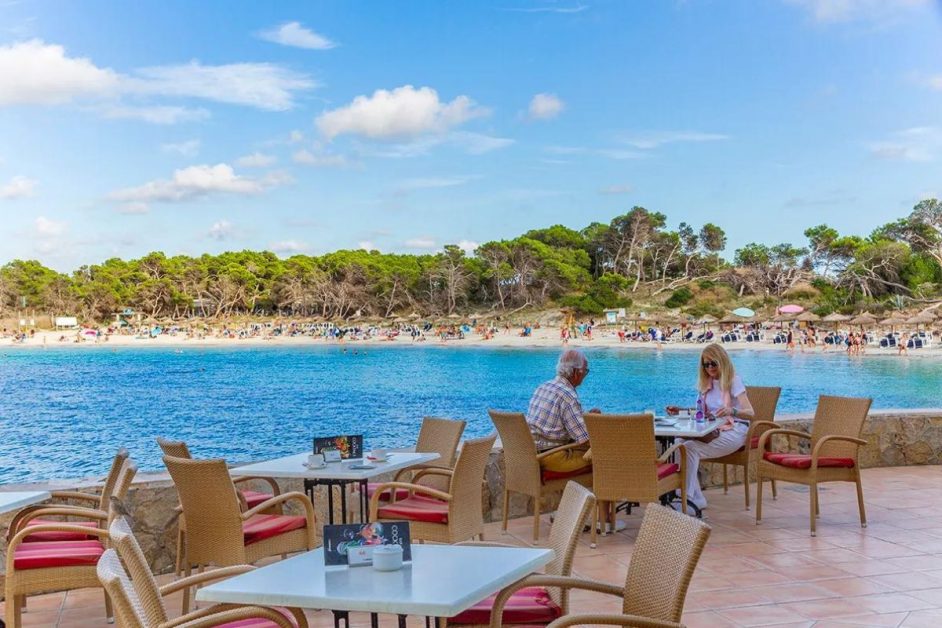 Ses Salines, Mallorca
This part of the island is known for Cala D'or, with its beaches and nature, plus well-liked spots such as Manacor and Felanitx. Meanwhile, towards the east is Artà, a beautiful town that's popular among sophisticated travelers.
Ses Salines is a relative newcomer, offering top-class food, natural beauty, and close proximity to unspoiled beaches like Cala Santanyí and Platja es Carbó. Unassuming and rural, the town's name means "source of salt".
On the market for just over €985,000 million is this bright and airy three-bedroom townhouse that's currently under construction. Close to Es Trenc beach, the attractive open-plan property sits on a plot of 2,153 square feet and boasts 2,347 square feet of inside space. Outside, there's a generous terrace with a private pool and sunbathing area.
6. Southeast Mallorca: Santanyí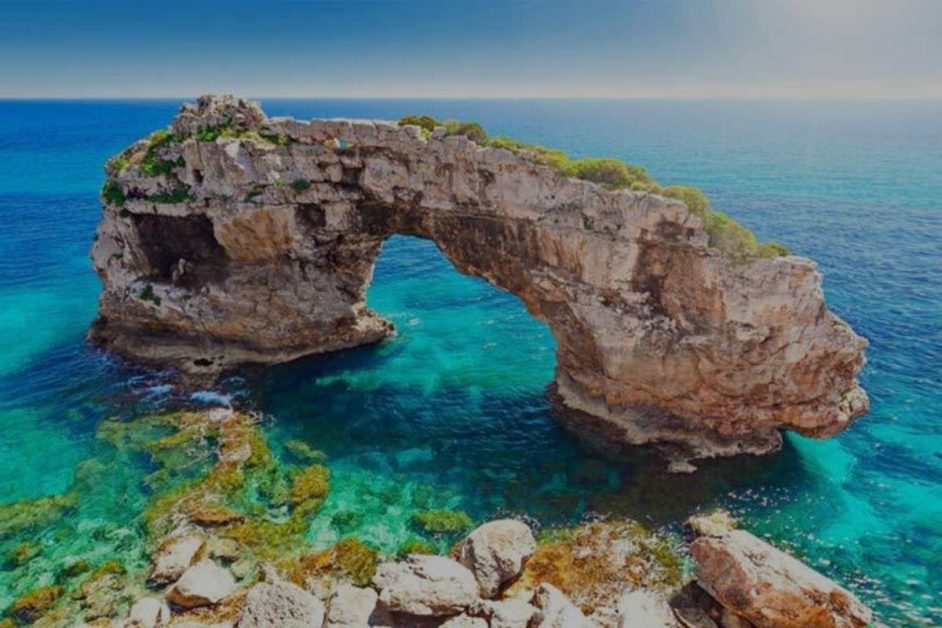 Santanyí, Mallorca
Santanyí nestles near the southeast coast, a serene and creative town that's authentically Mallorcan. The buildings are constructed using golden stone, and you'll notice an international community of artists has made the charming spot their home. Galleries and workshops pepper the narrow streets, while locals stop for a chat as they wander around the weekly Saturday market.
This luxurious €2.6 million semi-detached villa sits within a development of contemporary properties, and was built using sustainable materials. Situated close to Santanyí in the pretty fishing village of Cala Figuera, there are superb sea views to enjoy from the 4,069-square-foot lot, plus 4,564 square feet of space to explore indoors across a wine cellar, designer kitchen, and three bedrooms. Additional highlights include an elevator, underfloor heating, and reverse air conditioning. Outside, discover covered and sunny terraces and a private pool.
7. Central Mallorca: Algaida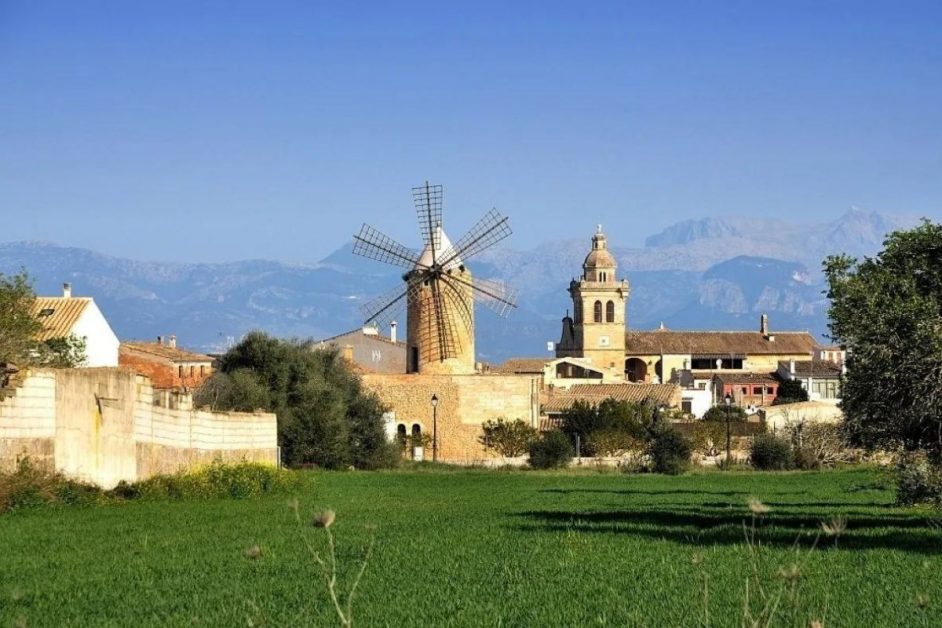 Algaida, Mallorca
The center of the island is home to places like Santa María, Inca, Selva, Sencelles, and Alaró. One of the most authentic and agricultural regions, the scenery is glorious, featuring vineyards, almond trees, and olive groves, plus a host of biking and walking trails. Far off the tourist track, peaceful villages such as Santa Eugènia, and Montuïri dot the landscape.
The traditional town of Algaida is all about nature, crafts, and organic produce, and one of the few places where rain falls any time of the year. Featuring sandstone buildings, winding streets, and a main square, Algaida is surrounded by countryside. And yet, you're just 30 minutes from Palma.
Listed for €1.94 million is this design-forward stone house, with stylish parquet flooring, wood beams, and oodles of light. Inside, there's 2,519 square feet of space, while the plot covers 1,927 square feet. The residence is fully furnished and comes complete with handmade tiles, a bespoke fitted kitchen, and a south-facing patio with a heated pool.
For more information on these hotspots and exciting real estate opportunities, contact Baleariс Properties.