Ideally positioned on the Sunshine State's Adventure Coast, this sprawling three-bedroom and three bathroom ranch in Hernando County is situated in an area that boasts innumerable must-do activities including championship golf, scenic yachting, and offshore fishing in the Gulf of Mexico. For something a bit more relaxing and luxurious, there are sugar sand beaches and sunset cruises to enjoy.
A playground for thrillseekers, there's also ATVing in the Withlacoochee State Forest to experience, not to mention top hiking routes, coastal paddling, and an array of cycling trails for all abilities. Some of the finest freshwater cave diving sites are in the region.
Just 1.25 hours west of Orlando and 35 minutes north of Tampa, the Adventure Coast is bordered by the Gulf of Mexico to the west and the Withlacoochee River eastwards. Spanning the charming town of Brooksville and enchanting Weeki Wachee Springs State Park, the region is known as "nature's place to play".
To that end, there's wildlife and birdlife aplenty to watch for, including manatees, bald eagles,  red-cockaded woodpeckers, green sea turtles, southern fox squirrels, and Florida scrub jays – many of which are endangered or threatened species.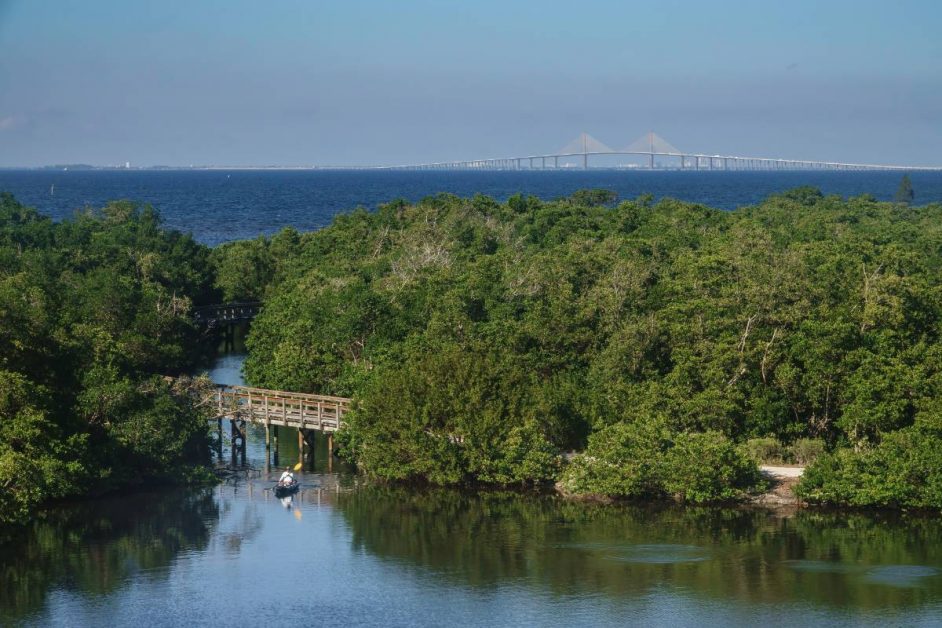 A nature preserve some distance from Sunshine Skyway Bridge across lower Tampa Bay
Come nighttime, an abundance of food and drink options await, offering coastal flavors and seasonal plates using ingredients from local farms.
Back at the 140-acre family compound, it's all about savoring the privacy, fishing in the lake, or relaxing in front of a roaring fire in the winter.
Our partner, Debra Flannery with Tropic Shores Realty, is handling the sale, bringing with her a wealth of local knowledge and experience.
Capacious private estate near Tampa
Listed for $5,900,000, the 3,568-square-foot main home boasts an enviable amount of land filled with seven pastures totaling 35 acres, an array of mature cypress, pine and oak trees, a stream-fed lake that's well-stocked with fish, a tennis court, and a hay barn with three horse stalls. Hunters and anglers will be in their element, as will those keen on rambling and riding.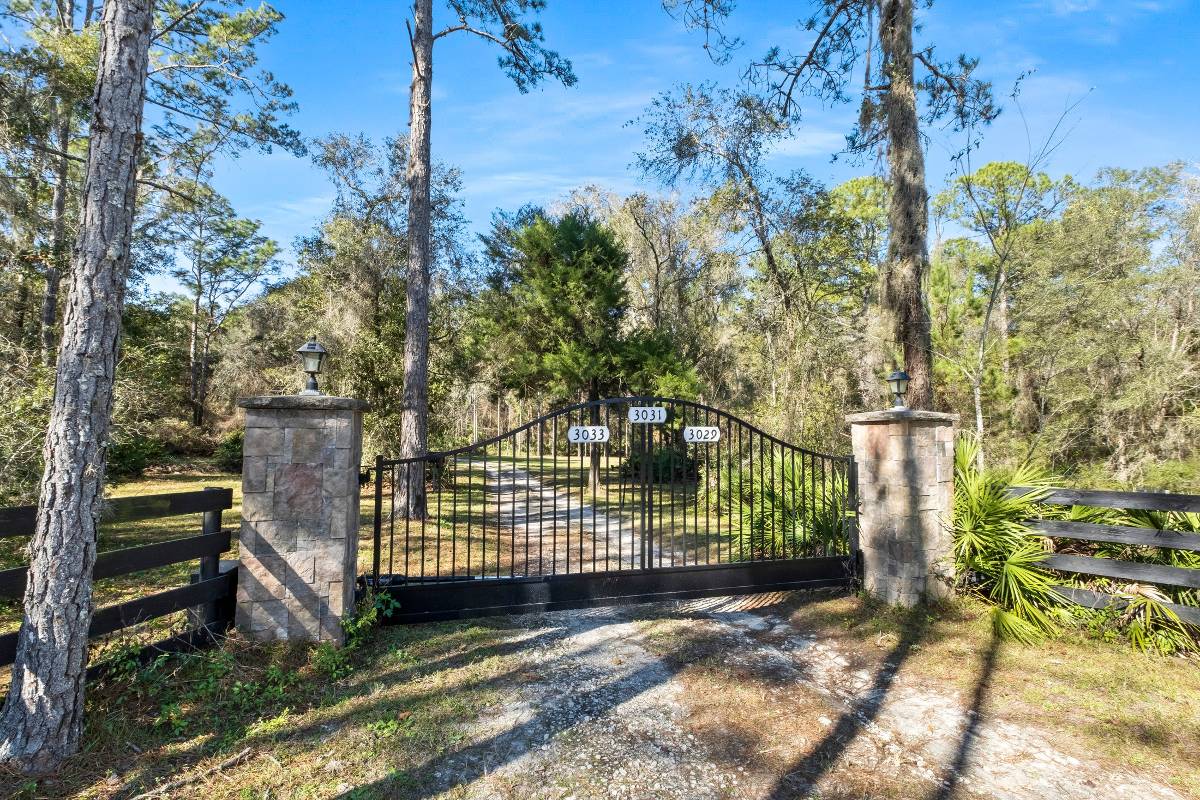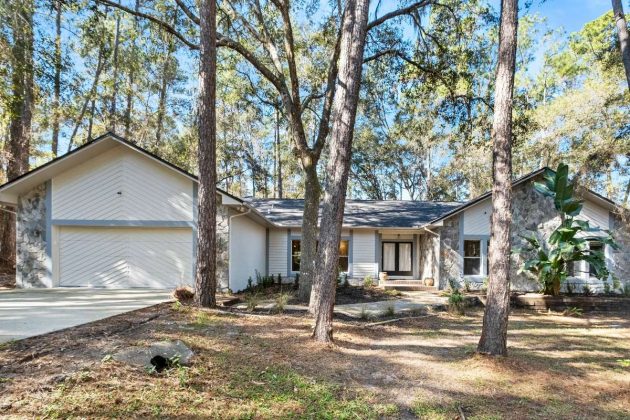 Inside the main house, there's travertine flooring throughout and ample space across a living room, dining room, large kitchen, breakfast nook, a family zone with a wood burning fireplace, and a pantry room (could be used as an extra bedroom). Also featured is a trio of oversized bedrooms, where the master suite features a private bathroom with dual sinks, a custom walk-in shower, and a spacious executive closet.
Out in the grounds, there's an additional residence spanning 1,023 square feet with three bedrooms and a huge deck overlooking the lake – a rather lovely spot for guests. Wandering around, eyes will also be drawn to a 600-square-foot building for staff quarters, plus a mobile home. It's worth noting that each structure has its own postal address.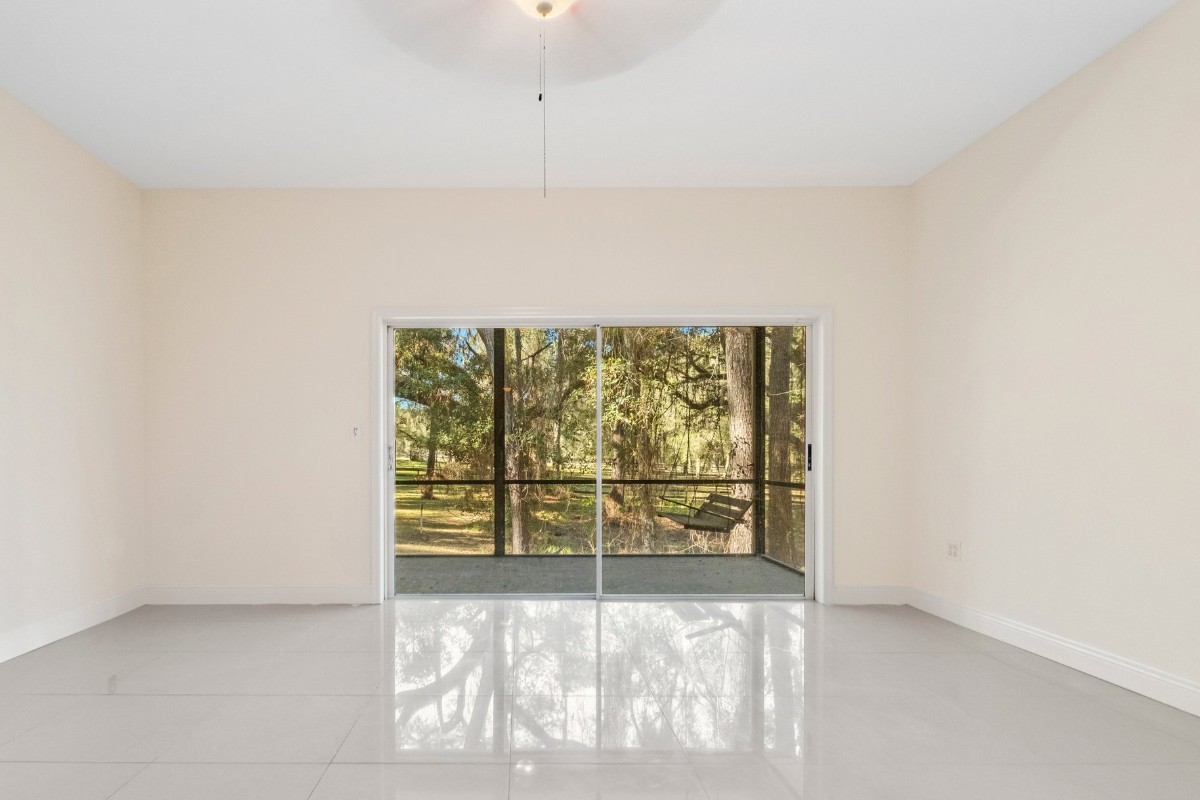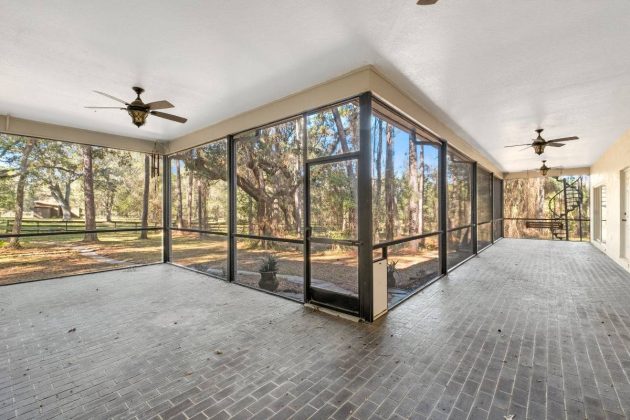 Additional structures on the property are an 800-square-foot wood shop, a 900-square-foot metal shop, and a covered machine and equipment yard dotted around the acreage. Some of the heavy equipment required to maintain the roads and pastures is included. This is the ideal retreat to get away from it all, and it also provides an opportunity to build an equine center with plenty of riding trails or raise cattle, should that be appealing.
In our current uncertain world of food insecurity, you can grow your own food, raise animals, hunt wild game such as deer and turkey, and catch quite a variety of fish in the lake – rarely needing to leave the property if desired. The seller will consider owner financing.
Florida's Adventure Coast: a scenic wonderland
Best suited to home seekers looking for tranquility and seclusion, the ranch offers oodles of privacy in a gorgeous setting at the western boundary of Gold Lake. And yet, Tampa is reachable in 35 minutes.
Furthermore, the glorious Gulf Coast and top-quality beaches like Hernando, Pine Island, and Rogers Parks, are just over half an hour away by car. In terms of things to do, an array of activities are on the doorstep, from hiking the Croom Loop Trails or heading to Cypress Lake Preserve to playing a round of golf at Southern Hills Plantation Club, Lake Jovita, or World Woods.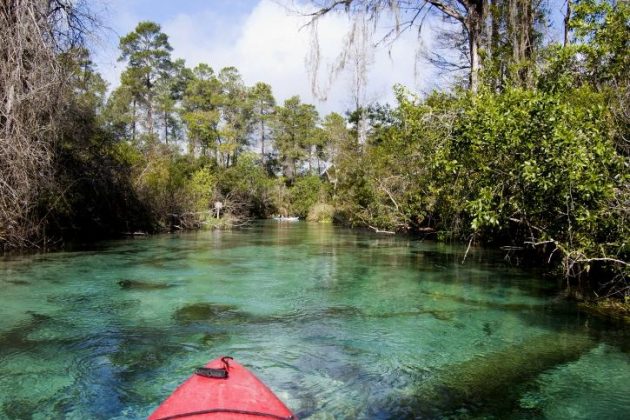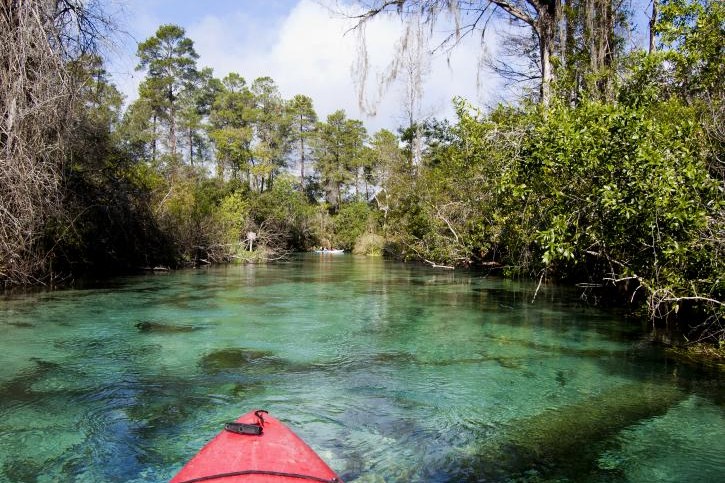 Cycling enthusiasts are covered as well: 42-mile Suncoast Trail, 46-mile Withlacoochee State Trail, and 10-mile Good Neighbor Trail are smooth, wide, paved, and uber-scenic. West Indian manatee viewing is popular, too. Also known as "sea cows", these beloved creatures are found in saltwater ecosystems like the Adventure Coast. Indeed, Bayport Park, Linda Pedersen Park, and Jenkins Creek Park offer excellent vantage points.
Meanwhile, art lovers are drawn to Uptown Gallery and culture fans will enjoy the Chinsegut Hill Historic Site and the Hernando Heritage Museum. And for shopping, Brooksville's historic downtown is the place to go, where quaint shops mingle with charming cafés.
World famous theme parks such as Busch Gardens, Disney World, Universal Studios, and Sea World are within easy driving distance.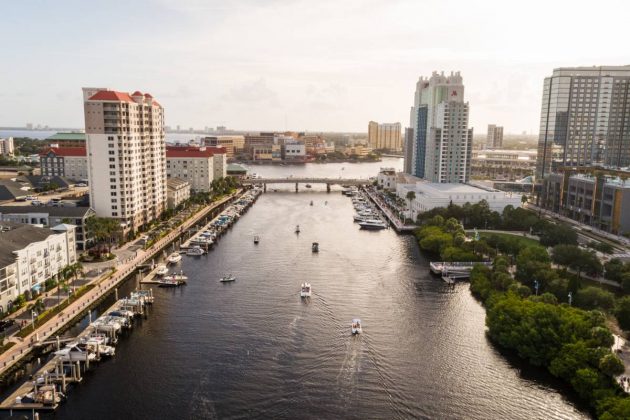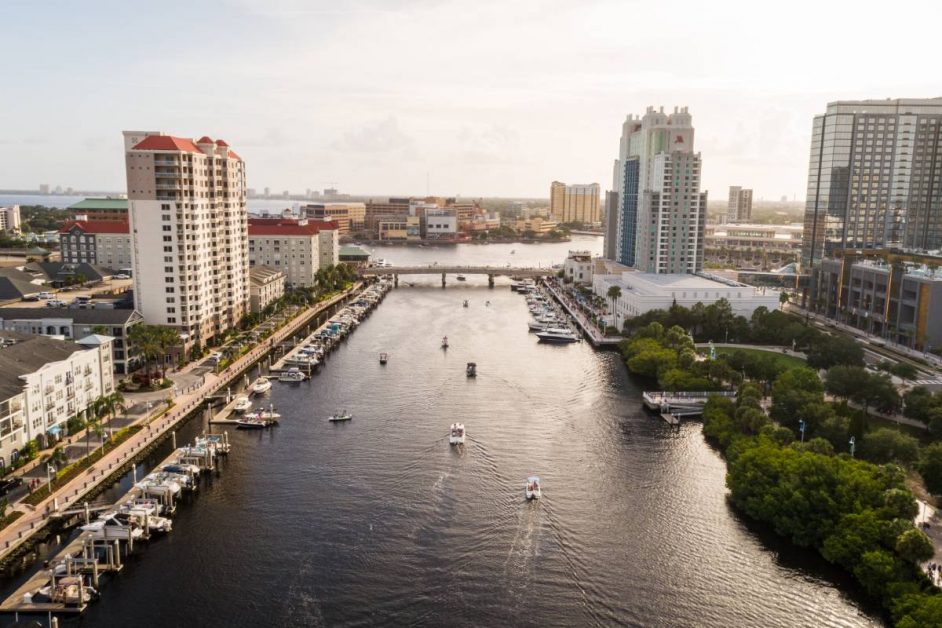 Tampa, Florida
For something a bit different, how about scallop diving? Afterward, take your cleaned shellfish to a "you hook, we cook" restaurant. And then, it's time to admire the sun as it goes down over the Gulf before heading back to the ranch.
To find out more about this substantial property, contact Debra Flannery at Tropic Shores Realty.