As one of the most beautiful cities in Portugal, famed for its UNESCO-approved site, great food and wine culture, it is no surprise that Évora will be crowned the European Capital of Culture in 2027.
Being so close to Lisbon, and with exceptional weather, the city is pulling in investors with an interest in housing and properties with the potential for tourism, agriculture, and construction investment.
Those looking to invest in the Portuguese Alentejo region are drawn to the city, and with both unique and rare properties in their portfolio, premium real estate agency such as PrimeLand are in high demand.
Having followed the field of civil construction for nearly four decades, the company uses its extensive experiences to advise clients regarding their assets, either through real estate mediation, remodeling, or construction.
Today, PrimeLand's specialists shared insights about the advantages of owning a property in Évora and presented three attractive real estate opportunities from Alentejo's main city.
Évora: Offering a Wealth of Pasttimes
It is no wonder Évora will be crowned the European Capital of Culture in 2027, considering the veritable feast of architecture, history, fine dining, and sports offerings available within city walls.
Those seeking out vacation homes for both personal use and renting out are likely to be drawn in by the city center's UNESCO World Heritage site status, and less touristy feel.
With a unique blend of architectural styles, ranging from Romanesque to Gothic, to Manueline, dotted periodically throughout the city, there is a wealth of history spread out amongst the city's buildings. The impressive Cathedral of Évora draws in visitors from across the globe to experience its unique mix of architectural influences, and ancient institutions like Évora University draw more still with its status as one of the oldest Universities in the world.
With a distinctive Alentejo cuisine and expansive fine dining options, the best fine dining options in Évora include big names like Fialho, Botequim da Mouraria, Divinus, and Adega do Alentejano. From serving premium local cuisine, like in Fialho and Botequim de Mouraria, to eating in unique and opulent locations, such as Divinus Restaurant and Adega do Alentejano, Évora offers something for all palates.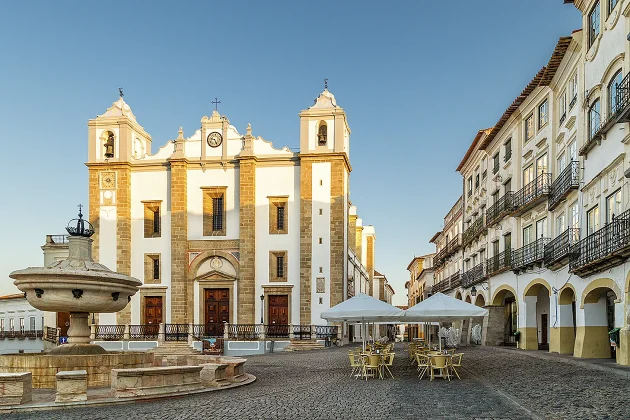 Évora, the main city of Portugal's south-central Alentejo region
Regarding sporting pastimes, the Alentejo region provides the opportunity for locals and tourists to enjoy scenic golf courses, such as the Ammaia Golf Course in Marvão, as well as hiking, cycling, or horseback riding across the picturesque countryside and vineyards. Although Évora doesn't border the ocean, for those willing to travel to the nearby regions with rivers and reservoirs, watersports opportunities like kayaking, paddle boarding, and sailing await.
The whole Alentejo region is a goldmine of culinary, cultural, and outdoor activities, and the city of Évora is in a prime position to act as a base whilst residents or visitors leisurely explore.
Agricultural Investment Opportunities
With fertile land, a favorable climate, and ancient agricultural traditions, Évora poses an ideal agricultural investment. With expansive vineyards and wineries, stretching olive groves, flourishing horticulture, and fruit farming opportunities, the potential for investment is huge. Considering how renowned the Alentejo region is for wine production, investing in this field provides opportunities to produce high-quality wines that have gained recognition both domestically and internationally.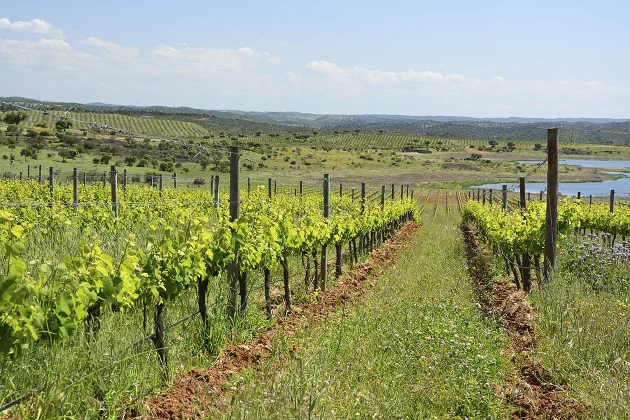 Evora's vineyards
Another product the Alentejo region is well-regarded for is its olive oil. Production is expansive, and investing in olive groves can be a lucrative opportunity considering the growing demand for high-quality olive oil products. Similarly, the possibility of investing in horticulture and fruit farming is promising, with the region's climate allowing the growth of crops like tomatoes, peppers, melons, and peaches.
With such a wide range of agricultural opportunities, investing in agro-tourism and rural hospitality could be a unique and rewarding venture for tourists seeking an authentic countryside experience. Investors could develop traditional farmhouses, country cottages, or rural estates converted into charming guesthouses or boutique hotels. Wine tourism and olive oil tourism are both options, with educational and tasting opportunities easily facilitated by the surrounding vineyards and olive groves.
Three Exceptional Properties in Évora
Flourishing Vineyard with Multiple Properties
Price: €5,900,000
Ideally equipped for agro-tourism, this vineyard estate enjoys two fully licensed houses totally refurbished for guests, each with the capacity to sleep up to six people. An additional property enjoys an authentic chapel, indoor pool, Jacuzzi, a large lake, a 6-car garage, and approximately 3,000m2 of gardens. With two existing pavilions on the grounds, one agricultural and one for events, there is ample opportunity to install a winery or invest in other agro-touristic activities. The Vinyard itself is well treated, with the irrigation quality, pruning, and soil embodied in the exceptional quality of the grapes.
Ideally-Located Manor House built in the 1800s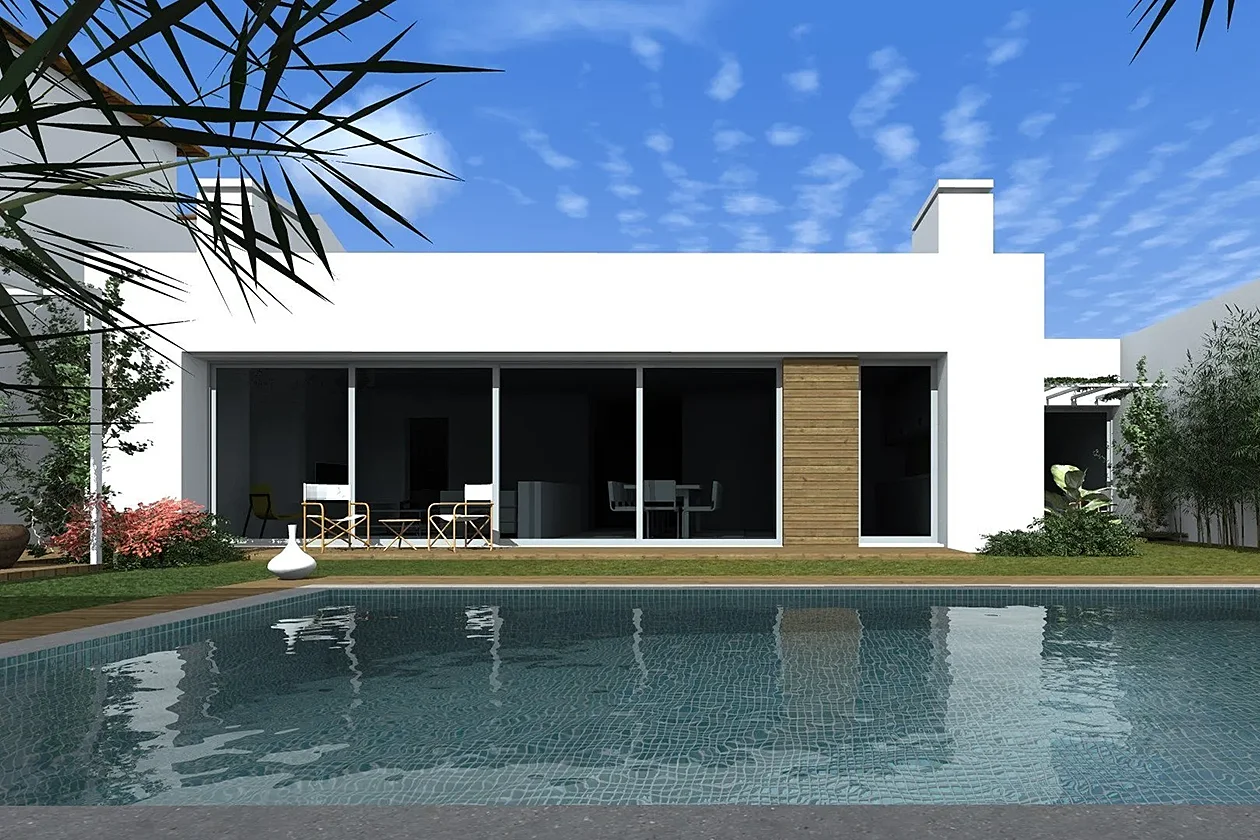 Price: from €1,290,000 to €2,790,000
This exceptionally large property comes with flexible purchasing options and allows buyers to procure the first floor and backyard, the ground floor with surrounding land and construction approval, or both floors.
The manor house has a view across both the countryside and the city, allowing unobstructed views of nature and the historical architecture surrounding the property. In a prime position for both living in, renting, or both, this property is close to Giraldo Square, the Cathedral of Évora, and the famed temple of Diana.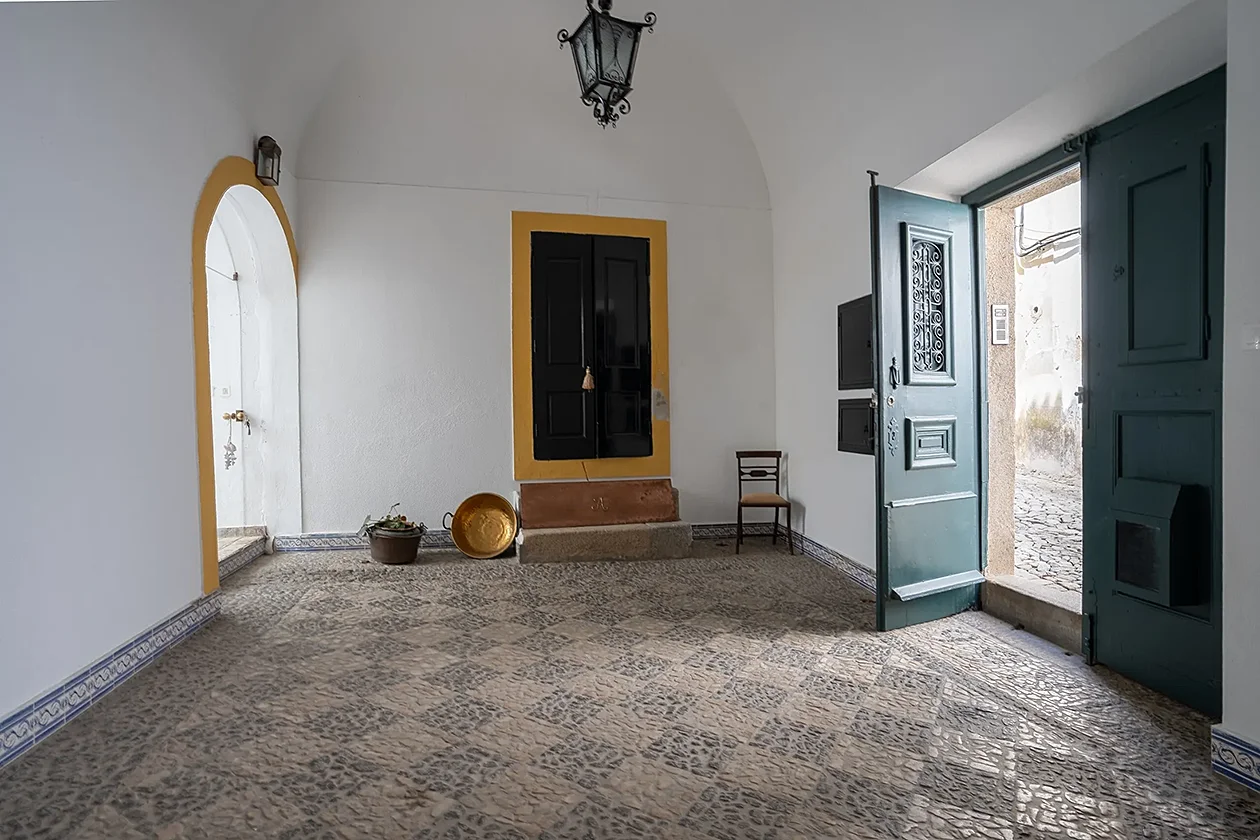 The property balances luxury with historical significance, with a Portuguese sidewalk and exceptional location in the city. The Manor House has been approved to build an independent villa with a pool, which is outstanding, as is currently the last available land within Évora's walls approved for development.
11 Hectare Alentejo Estate Ideal for Agro-Tourism
Price: €1,380,000
With a project request pending for rural tourism development, the Herdade Monsaraz estate is ideally positioned to accommodate an agro-tourism hospitality venture, bungalows, or Glamping. The 11 hectares property includes 4 hectares of Olive groves, which are home to over four hundred centenary olive trees and the means to maintain them.
The property enjoys a five-bedroom villa overlooking the plain, a large terrace with a 360º view of olive groves and vineyards, an agricultural warehouse, and a greenhouse. With a growing demand for rural tourism in Alentejo, the project opens opportunities for one-of-a-kind tourist experiences and lucrative investment opportunities.
Evora: a Harmonious coexistence of Nature and Luxury
As an area of exceptional natural beauty, rich history, and agro-tourism investment opportunities, Évora and the surrounding Alentejo region pose a promising investment for many. For those who want it all, the draw of authentic cuisine and cross-cultural architecture in the city combined with outdoor leisure activities and agro-tourism opportunities provide a well-rounded experience. As a destination that transports visitors back in time whilst offering a blend of historical charm and modern vitality, Évora is well-equipped to be crowned the European Capital of Culture in 2027.
Contact PrimeLand to find out more about the opportunities provided by Évora, and homes for sale in the area.