A waterfront compound in Miami Beach is coming on the market for $170 million. If it sells for that amount, the property will be the most expensive ever sold in the state of Florida.
The property is located on La Gorce Island, a guard-gated community connected by bridge to Miami Beach. Set on nearly 3 acres, the gated estate comprises four parcels and has approximately 600 feet of water frontage on Biscayne Bay, according to listing agents Jill Eber and Jill Hertzberg of Coldwell Banker Realty. There are houses on three of the four parcels, each with its own dock. The fourth parcel has a private park with a marble gazebo, gardens and banyan, oak and palm trees.
The properties were purchased in the 1980s by the late M. Lee Pearce, a doctor, entrepreneur and philanthropist who died in 2017. Dr. Pearce built and owned hospitals and medical facilities, as well as banks, according to Chuck Douglas, president of the Dr. M. Lee Pearce Foundation and the trustee of the entity that owns the property.
In all, Dr. Pearce spent roughly $3.1 million for the four contiguous properties. He purchased the first one for $550,000 in 1983, records show. He lived there for decades, in a two-bedroom house with a separate guesthouse. He turned a free-standing garage on the property into a 5,000-bottle wine storage area, Mr. Douglas said. In 1986, Dr. Pearce purchased three additional lots. He tore down an existing home on one lot to create the private park, but he kept two five-bedroom homes on the other parcels. He used one house for entertaining and staff, and installed a theater with red-velvet chairs and an oversize screen. Around 2010, he renovated the other existing house and lived there for several years. Mr. Douglas said Dr. Pearce converted the garage on that property into an office and conference center.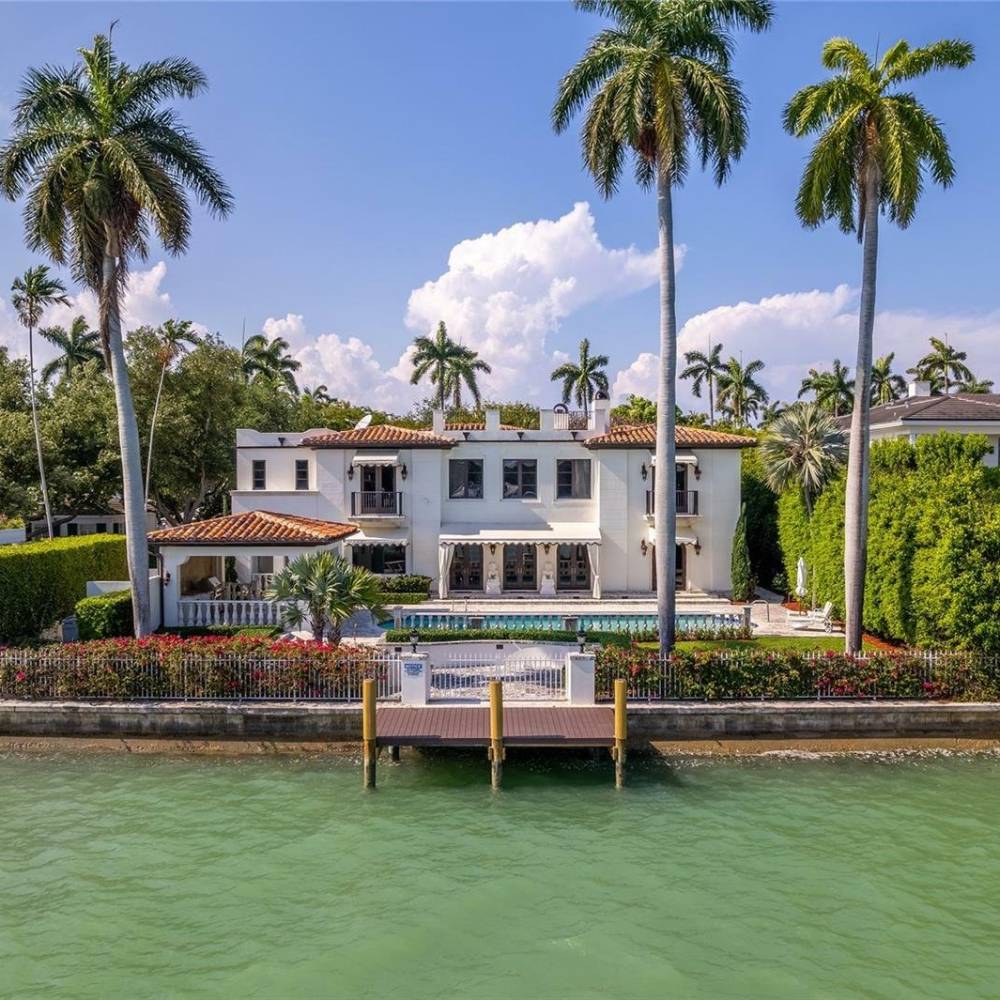 "No expense was spared in the remodeling of that piece of property," Mr. Douglas said.
Mr. Douglas said the proceeds of the sale will eventually go to Dr. Pearce's foundation, which supports medical research and classical music.
Ms. Hertzberg said the price of the estate is justified because of its size, which is large for Miami Beach, and because it could be used as a private compound or potentially subdivided. The approximately 600 feet of water frontage and docks can accommodate a large vessel, Ms. Eber added.
La Gorce Island is sought after because of its location, privacy and manicured grounds, Ms. Eber said. The island has around 60 homes, roughly 28 of which are waterfront properties, said Ms. Hertzberg.
Home prices in the Miami area, much like the rest of the country, are soaring. During the first quarter of 2022, the median sales price for a single-family home in Miami Beach rose nearly 19% year-over-year, according to real-estate appraisal firm Miller Samuel.
Originally published on Wsj.com