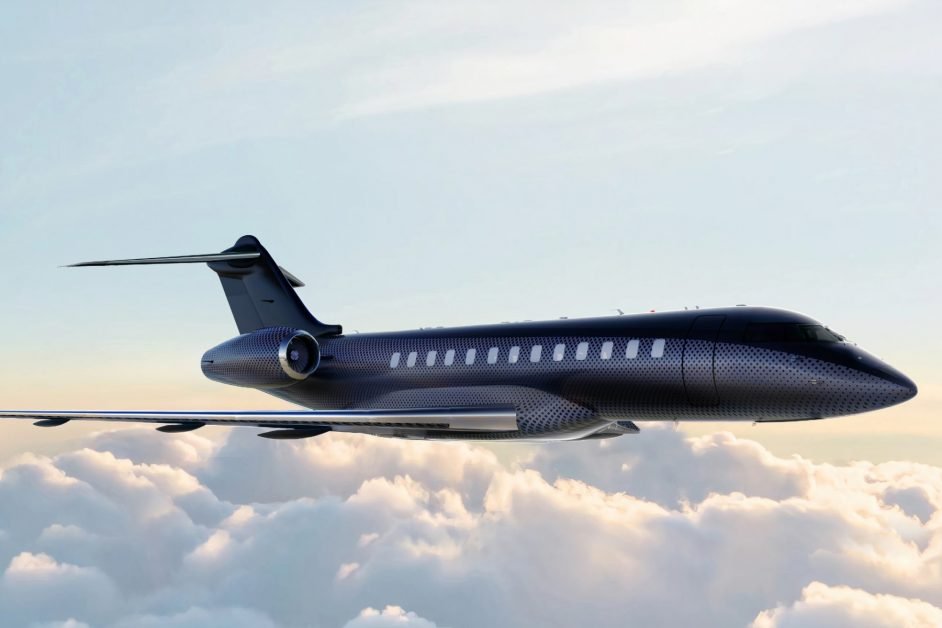 Bombardier Global 6000 by Officina Armare
While business and holiday aviation is in peak season in Europe and the US market has hit a ceiling, private jet owners are demanding more exclusivity, comfort, and luxury when it comes to traveling. With that in mind, Milan-based Officina Armare, a company known for cutting-edge and slick boat design, has turned its hand to planes.
They're working on a Bombardier Global 6000 – a superior eight-passenger long-range jet with a top speed of 528 miles (1,050 kilometers) per hour, thanks to dual Rolls-Royce BR710A2-20 turbofan engines. Retained by a Brazilian client seeking a high-end experience, Officina Armare hasn't held back with its sleek interior design proposal.
Welcoming passengers with rich mahogany panels, precious materials, and décor inspired by deluxe yachting and the Art Deco period, the sizable cabin will be suitable for conducting business, entertaining, and relaxing. Indeed, an array of luxurious amenities will offer residential-like comfort unlike any other jet gliding through the air.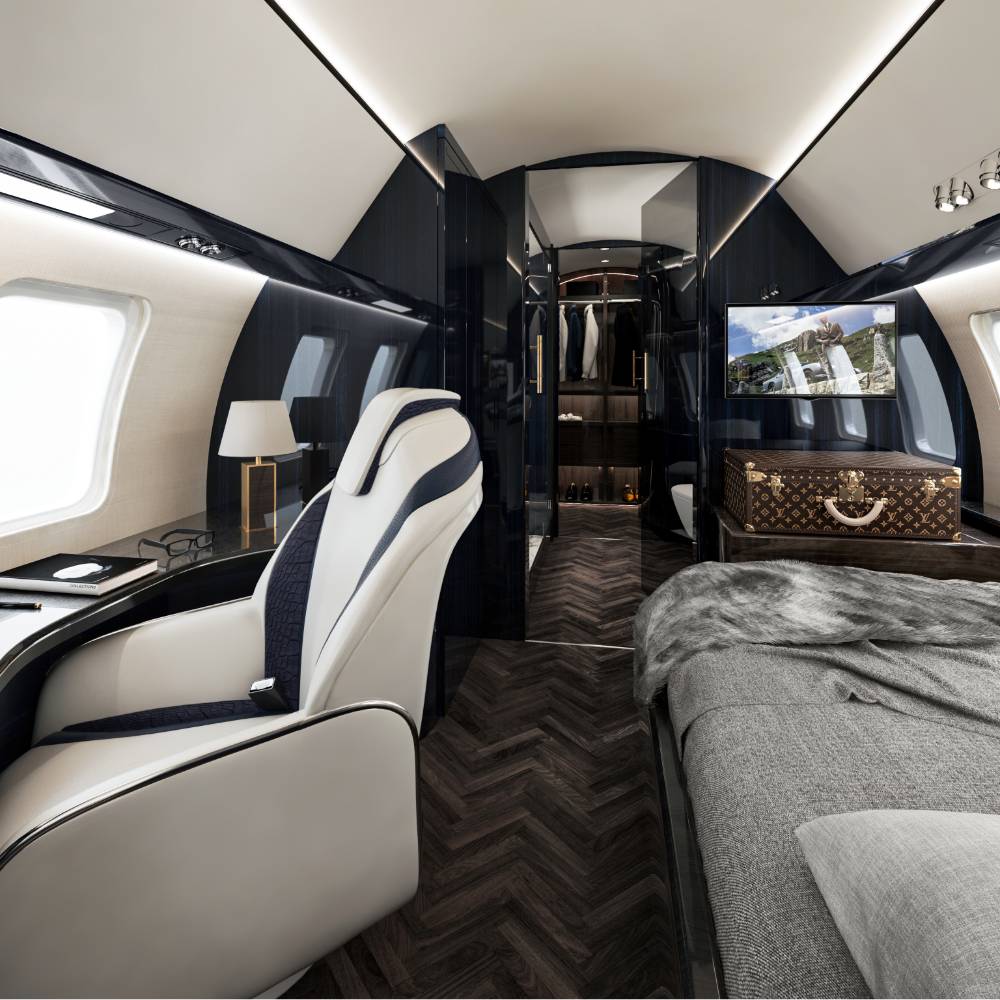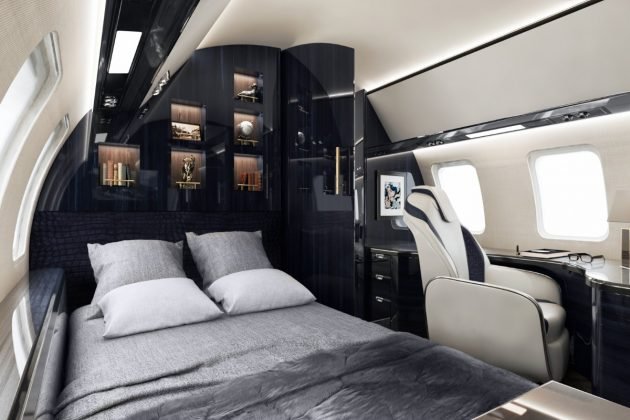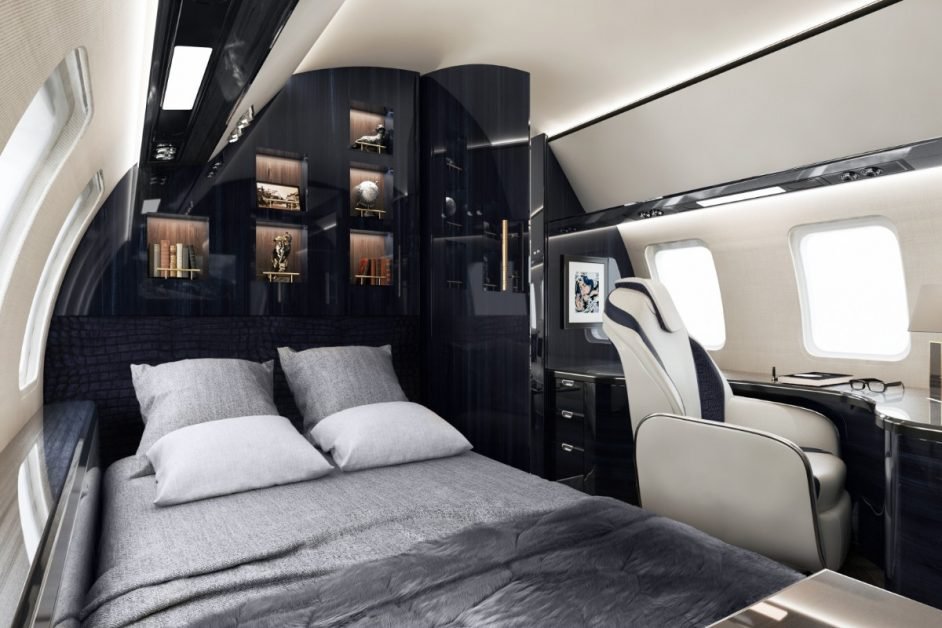 Images: Officina Armare
Using their experience designing yachts like Project Centauro – a futuristic and bold concept with a floating spaceship appearance – Officina Armare is turning the traditional cabin layout on its head, creating a space that's divided into three "zones", decked out with chic furniture and upscale materials.
The first zone comprises the galley, cabin crew facilities, and a guest bathroom. The second is all about dining and entertaining – the main saloon. Meanwhile, the third is the owner's private stateroom, complete with a master suite, full beam bathroom, a walk-in wardrobe and an office, plus ample entertainment and storage options.
The design phase prioritized multi-functionality, ensuring each zone is super efficient. For example, the forward lounge features a stowable dining table plus a second casual seating area.
For relaxing with a glass of Champagne, head to the bar where bespoke stools by designer Glyn Peter Machin create a drinking establishment atmosphere. The added bonus? Far-reaching 41,000 feet views. That space is also multi-purpose: lower the bar top and it turns into a multimedia theater, adding even more flexibility in terms of entertaining.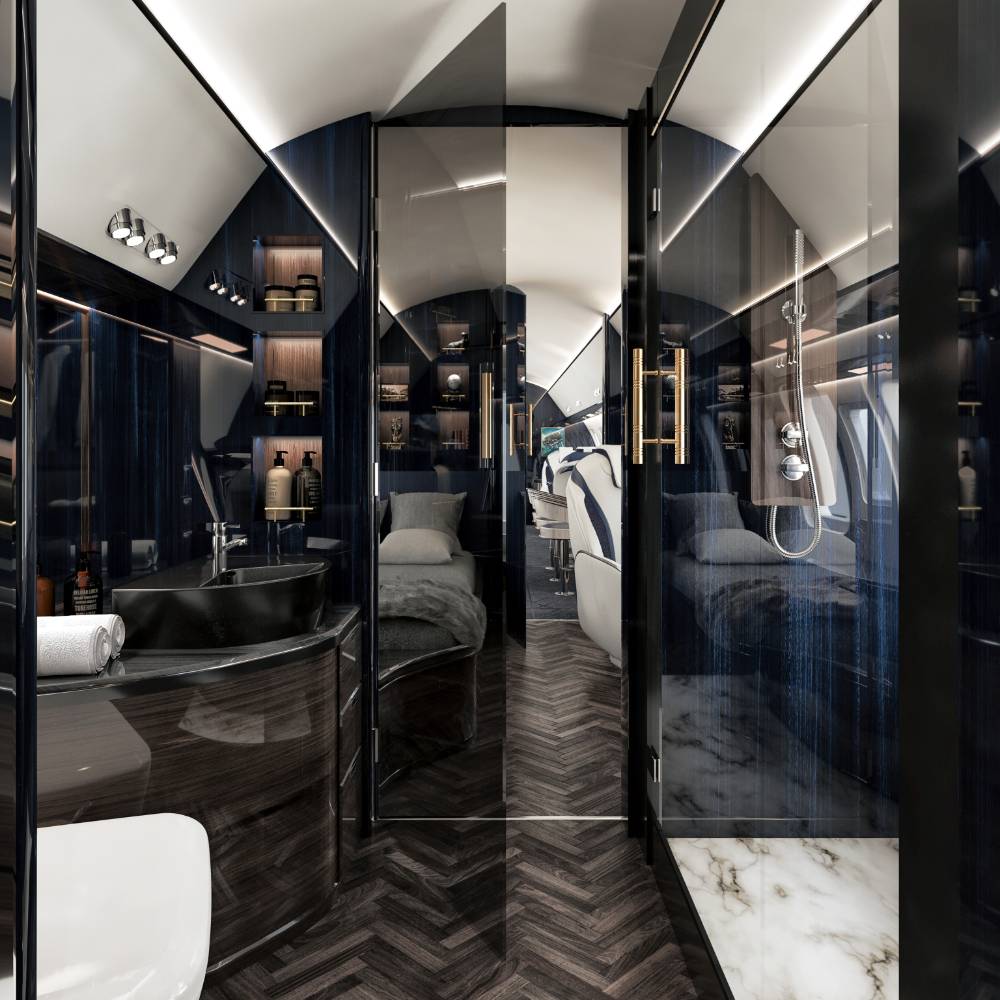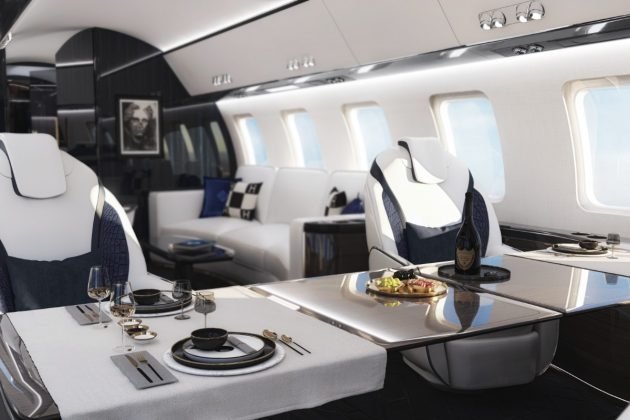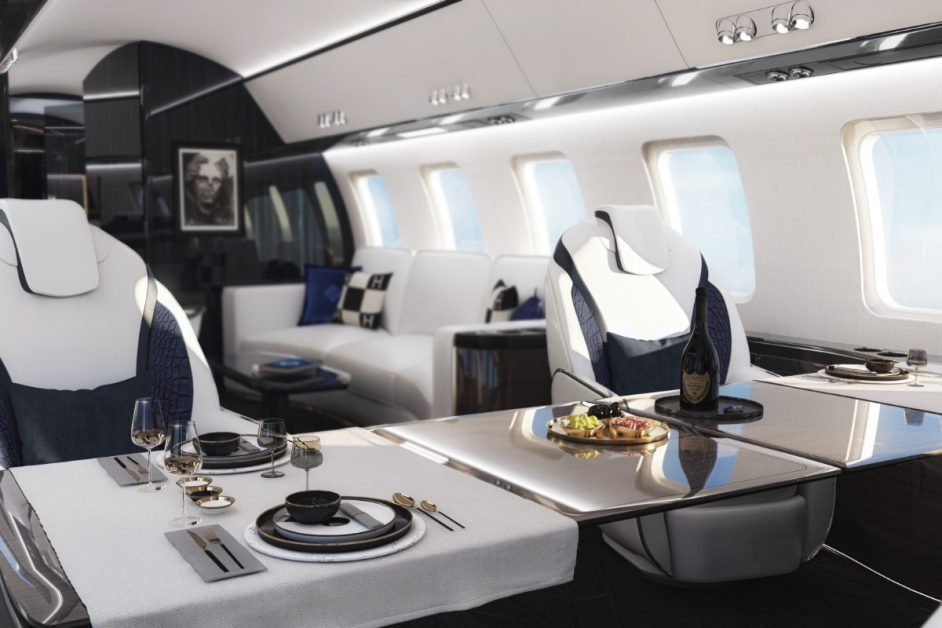 Images: Officina Armare
For seating, Officina Armare has super soft Hermès signature leather in mind, featuring navy nubuck crocodile detail, complementing the hand-tufted floor covering. Meanwhile, the impressive lounge sofa will be upholstered with ultra comfy Loro Piana wool. It's worth noting that these stylish interiors echo the exterior's eye-catching metallic paint.
In terms of technology, it's state-of-the-art all the way: wide-screen televisions, DVD and Blu-ray players, wireless capabilities, surround sound by ALTO Aviation, hidden devices, and ambient lighting to suit the mood on board. What's more, the entire interior is controllable via a smartphone app.