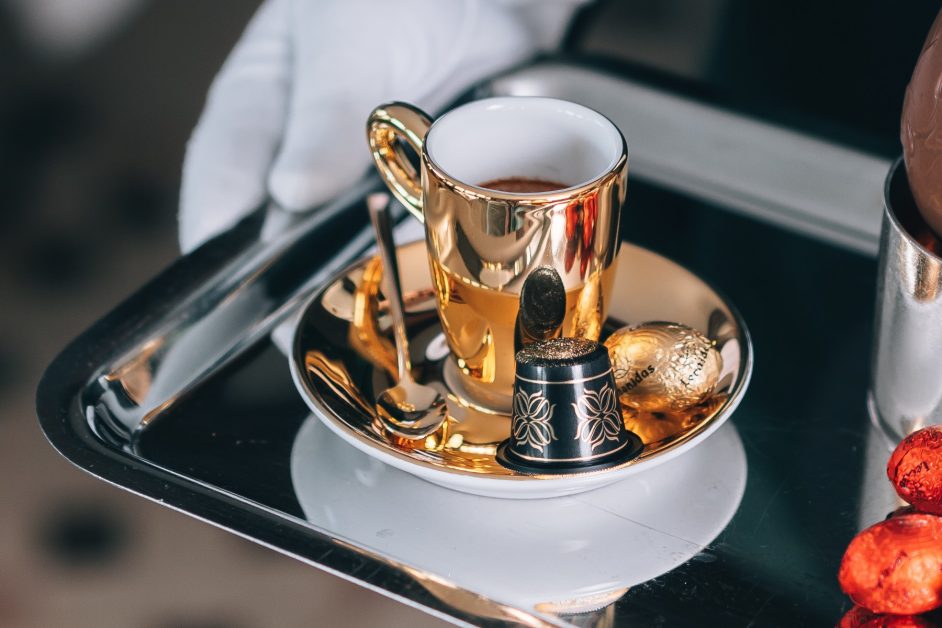 Image: Difference Coffee
An exclusive product is making waves across the luxury coffee market: the rarest and priciest beans in capsule form.
Sourced from world-renowned estates and precision roasted in the UK, this high-end product is compatible with Nespresso machines and produced by Difference Coffee, a London-based enterprise.
Today, Michelin-starred chefs such as Guy Savoy, Pierre Gagnaire, and Anne-Sophie Pic serve the company's coffees in their restaurants, as do hotels like the Dorchester Collection and Mandarin Oriental, Milan.
The Financial Times is also a fan: "The quality of the coffee in pods varies from run of the mill to – in the case of Difference Coffee Company – extraordinary."
The company identifies and sources the highest-grade specialty beans from around the globe, including Guatemala, Jamaica, Panama, Hawaii, and Indonesia, and makes them available to discerning coffee lovers.
Alongside supplying fine dining restaurants and hotels, their impressive client list also includes ultra-high-net-worth individuals, celebrities, and Royals.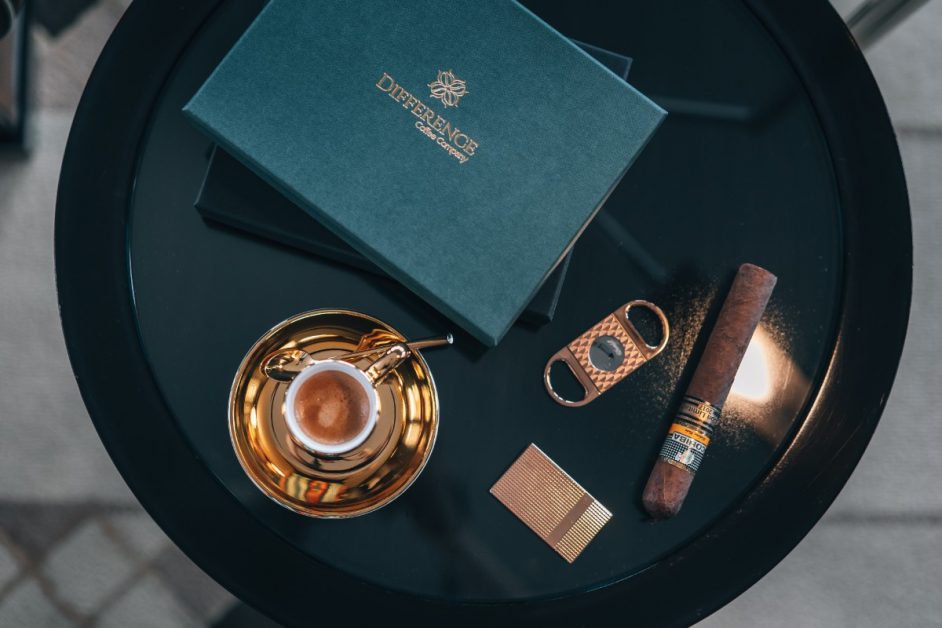 Image: Difference Coffee
Top 1%: Rare and award-winning Arabica beans
First, some coffee-related background info.
Arabica beans are graded using a 100-point system that was created by the Specialty Coffee Association. Coffees scoring 80+ points are known as "specialty grade"; only 1% of the world's Arabica supply meets that standard.
Amir Gehl – a sought-after guru in the industry – founded Difference Coffee in 2016 with a focus on buying the highest point-scoring coffee from small-batch single-estate Arabica producers.
Complementing that, the team also purchases beans at auction that have won prestigious coffee competitions such as the Cup of Excellence and Best of Panama.
As a result, they ensure their product is certified by experts as the finest in the industry. For example, their Hawaii Kona variety won first place at the 2021 Kona Coffee Cultural Festival.
Endorsed by best-in-class chefs & restaurants
Because of the superior quality of their coffee, they've achieved notable success within luxury hospitality, selling to over 100 Michelin-starred restaurants around the world, plus 5* hotels and private members clubs.
The company also has 34 clients in Italy, boasting 40 Michelin stars between them. Getting the coffee-crazy nation on board was no mean feat, and testament to the superior product they offer.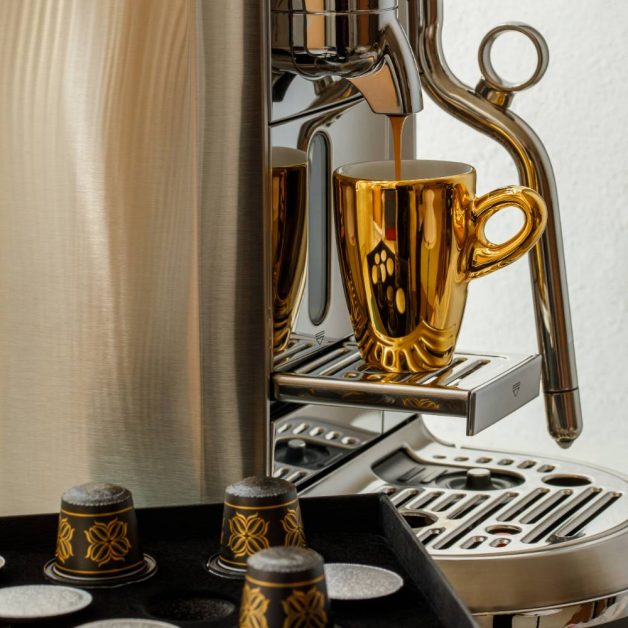 Image: Difference Coffee
Chefs are also using Difference Coffee in recipes. Danilo Cortellini – Head Chef at the Italian Embassy in London – created Hawaii Kona braised beef cheek croquettes, while Michelin Chef Asimakis Chaniotis uses the capsules in his crème brûlée.
Meanwhile, deluxe hotels like the Four Seasons Bahrain Bay, Gstaad Palace Switzerland, and Velaa Private Island Maldives are patrons of the product.
Top-quality small-batch beans
The broad selection Difference Coffee offers spans Hawaii Kona Coffee, Jamaica Blue Mountain, Wild Kopi Luwak, Panama's Esmeralda Geisha, and Cup of Excellence champions.
After sourcing rare varietals with premium aromas and flavors, they pack the freshly ground beans into Nespresso-compatible capsules. Read on to get the lowdown on a few of their bestsellers.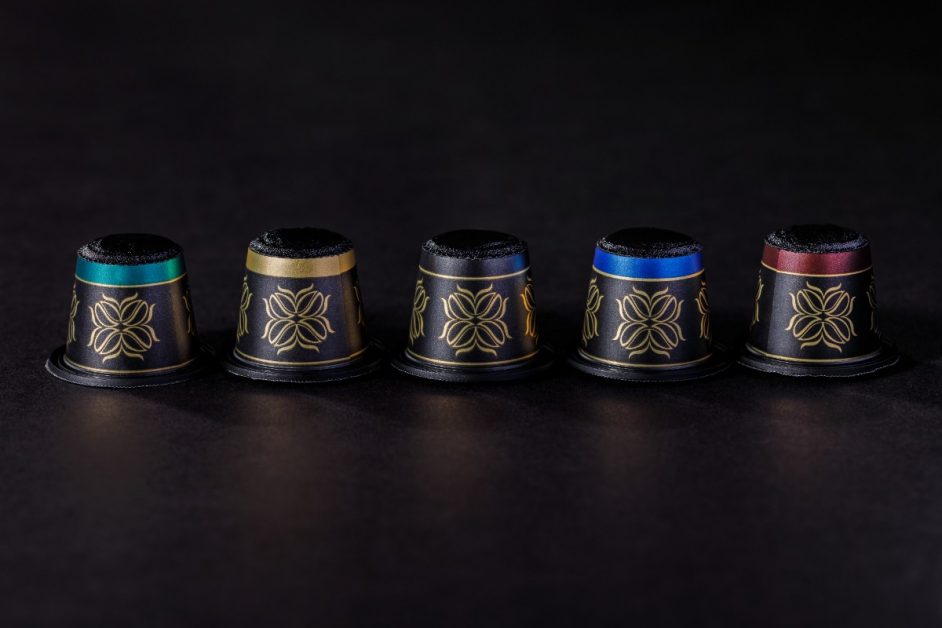 From left to right: Hawaii Kona, Yellow Bourbon, Wild Kopi Luwak, Jamaica Blue Mountain and Esmeralda Geisha Washed by Difference Coffee. Image:
Difference Coffee
Hawaii Kona
Rare, coveted, and of unparalleled quality, this variety is grown on a narrow stretch of lush land on the mineral-rich volcanic slopes of Hawaii's Big Island. Difference Coffee uses 100% genuine Kona Typica beans that are graded as extra-fancy (the highest accolade) by the Hawaii Department of Agriculture.
Production is limited and there's strict control of labeling, origin, and trademarks, making this an uber-desirable coffee. Flavor-wise,  it's rich, smooth and bold with notes of candied apple, plus dark chocolate on the nose. Hans Neuner from 2* Restaurant Ocean in Portugal believes Kona is "the perfect last course" of his menu.
Jamaica Blue Mountain
This verdant UNESCO World Heritage-listed area consistently produces among the best (and priciest) beans on the planet. Coffee from the Caribbean island is strictly regulated; Difference Coffee sources theirs from Sir John's Peak, a prestigious nano-lot housed within the legendary Wallenford Estate.
Grade 1 beans are size 17 and rates as the highest quality by the Jamaican Coffee Board. However, Difference Coffe insists on size 19+ with zero defects and exclusive rights. In terms of aroma, you'll enjoy dark cocoa mixed with macadamia nuts, and when you take a sip, it's creamy, mellow, and balanced with a full and rich taste.
This one's endorsed by 1* Chef Paolo Griffa from Petit Royal restaurant at the Grand Hotel Royal & Golf in Courmayeur, because of its "perfect balance of aromas and intensity".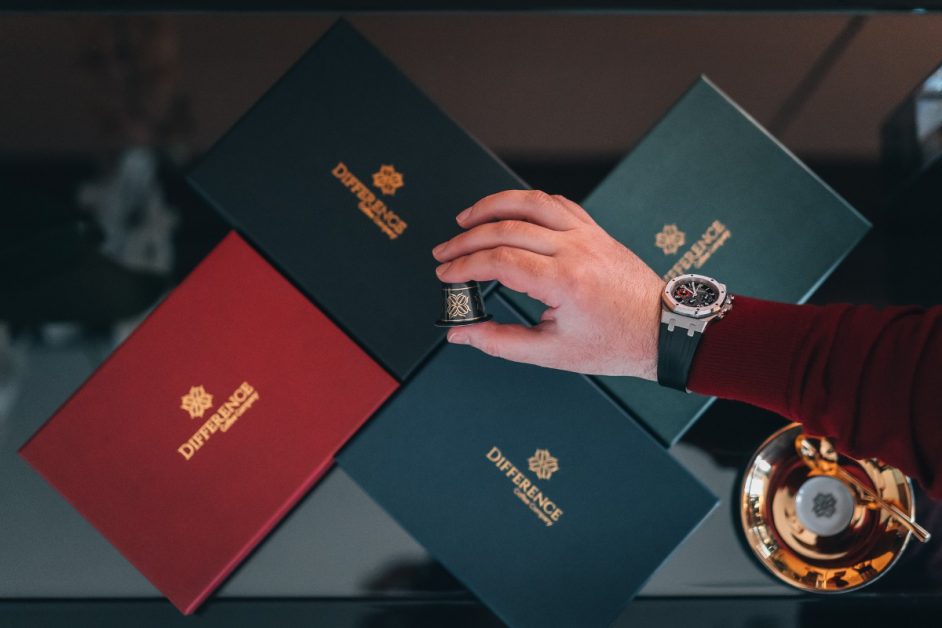 Image: Difference Coffee
Wild Kopi Luwak
Known among connoisseurs as the most expensive coffee, this somewhat unusual variety is produced using beans that are partially digested by civet cats (luwaks). Difference Coffee's Kopi Luwak is 100% ethically and sustainably sourced, meaning they can use the word "Wild" in the name.
The civets roam free on the Gayo Estate in Indonesia, and Difference Coffee only buys specialty grade beans that score 85 points minimum – supply is therefore limited. Delicate yet complex, this full-bodied coffee has gentle acidity, low bitterness, and an aroma of forest woods and dark cocoa.
Michelangelo Mammoliti at 2* La Madernassa in Guarene feels a unique emotion whenever he tastes Wild Kopi Luwak. "It's a small way to return to Asia while living in Italy," he says.
Esmeralda Geisha from Panama
This special Arabica variety uses only the ripest cherries, picked at the optimal time. As a preferred buyer, Difference Coffee has pre-auction access to the most superior beans – those kept for the Best of Panama competition.
With an aroma of Grasse jasmine flowers and ripe fruits, this yields a complex and juicy brew filled with apricot sweetness and a hard candy aftertaste.
"Panama Esmeralda Geisha is my favorite coffee," says Antonio Guida, 2* Chef at Seta in Milan. Why? "Because it reflects my cooking philosophy in the cup: elegant, balanced, and with a strong identity."
If you'd like to sip on Difference Coffee's range at home, prices start at £1 ($1.25) per capsule and go up to £5 ($6.20), with selection boxes starting at £40 ($49.50) up to £109 ($122.45).
Capsules are sold exclusively via Difference Coffee website store.