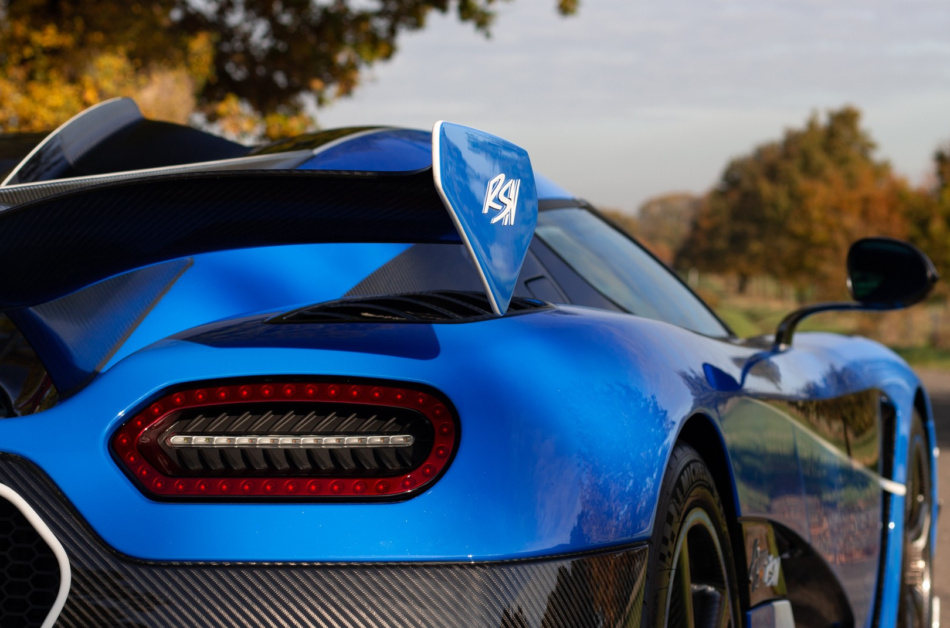 You've been waiting for this, haven't you? Finally, we have an article with the fastest street-legal luxury cars in the world in 2020. Here you will find luxurious, magnificent, and expensive (not under 100k) models that were (and are being) manufactured in fairly small amounts. It's going to be exciting! Now buckle up and let's roll!
2020 Mercedes-Benz AMG GT R
The 2020 Mercedes-Benz AMG GT is a state-of-the-art supercar with a bright and memorable appearance, high-quality and ergonomic interior, as well as high-performance stuffing, which allows battling the world-famous class leader, cult Porsche 911, on equal terms.
The AMG GT R is one of the fastest street-legal cars in the world as of 2020, which opens our top 10.
Typically, the underhood space of the Mercedes-Benz AMG GT R has a 4-liter turbocharged petrol engine that generates 462 hp and 600 Nm (442.5 ft-lb) of torque, available in the range of 6000 and 1600-5000 rpm respectively.
Paired with a powertrain is a non-alternative 7-step automatic transmission with a pre-installed double-clutch system, which offers 0-60 in just 4 seconds and can accelerate the car to a peak of 318 km/h (198 mph). Combined fuel consumption varies between 9.5-10.1 liters for every 60 miles of distance covered.
2020 Bugatti Chiron
The Chiron 2020 dominates by stricter and more aggressive lines than the previous model. A quartet of LED headlamps enveloping the "horseshoe" of the grille, devil-may-care arcs on the sides, defining the rapid profile and acting as air intakes, muscular "hips," and huge wheel rims – this hypercar not only has perfect aerodynamics but also looks truly breathtaking.
The image is completed by a wide rear part, decorated with a solid strip of LED lights, spectacular exhaust pipes, and a sophisticated diffuser. Bugatti cars are also known for their cool acceleration, which makes them great drag racing cars.
Chiron's dynamic performance is truly astounding: off-the-line acceleration up to 60 is in only 2.5 seconds. The next 60 is in less than 6.5 seconds. And only 13.6 seconds are needed to reach 300 km/h (186 mph). The speed is limited by electronics at 420 km/h (however, to reach it, a second key is required to activate the "speed" mode at 380 km/h). Theoretically, it can accelerate up to 463 km/h with the removed "collar." At continuous peak speed, the 100-liter tank will be empty in 9 minutes.
2018 Koenigsegg Agera RS
The latest Koenigsegg Agera RS, Agera RSN, set a new world record at the VMax200 event, which is held several times annually, year by year, at various British airfields.
In addition to the land speed record, the Koenigsegg Agera RS has five other achievements. The hypercar became one of the fastest cars in the world in 2020 and the fastest production model in the world, off-the-line acceleration to 400 km/h with a subsequent stop, beating even the Bugatti Chiron.
The coupe is equipped with a 5-liter twin-turbo V8 engine, which has an output of 1176 hp and 1280 Nm (944 ft-lb) of torque on a standard model. With an optional power increase package that offers 1360 hp and 1371 Nm (1011.2 ft-lb) of torque.
Only 25 copies of Agera RS were produced in total. The last were two Final Edition vehicles, including the Agera RSN.
2019 Lamborghini Aventador SVJ
The mid-engined supercar, Lamborghini Aventador, is equipped with the most powerful gasoline atmospheric 12V 6.5 engine ever made in Santa Agata, 7-speed automatic gearbox, and all-wheel drive.
Outside the new Lamborghini Aventador SVJ has received many cosmetic changes, but all of them are part of active aerodynamics. Compared to other versions of the model, this one stands out with its completely redesigned front bumper with ducts in the upper part, sill pads, an original engine compartment cover, as well as a dual spoiler of unusual shape.
In addition, the car received a redesigned diffuser and outlet with two round exhausts at the rear between the taillights.
According to Jim Malkovich from MechanicFAQ, the engine of this speed demon is based on a standard V12 from Aventador, but its output has been increased from 720 to 770 hp, torque is 720 Nm (531 ft-lb). Given that the supercar weighs 1,525 kg (3362 lbs), and the power-to-weight ratio is only 1 hp/1.98 kg, the Aventador SVJ reaches 100 km/h in 2.8 seconds, 200 km/h in 8.6 seconds, and up to 300 km/h in just 24 seconds.
To fully stop at 100 km/h, the supercar needs only 30 meters. This is also one of the fastest street-legal cars in the world in 2020 and a perfect car to lap the Nurburgring track.
2020 Ferrari 812 Superfast
The Ferrari 812 Superfast is a two-seater supercar from Maranello with a front-engine layout and rear-wheel drive transmission, which "flaunts" with mind-blowing design and "mighty herd of horses" under the hood. Besides, it is "the most powerful and fastest production automobile" in the company's history (not considering limited-edition supercars like LaFerrari).
Outside the 812 Superfast looks are striking — the supercar "body" is great both in terms of aerodynamics and aesthetics. That kind a rapid silhouette with an "endless" hood, moved-back cockpit, and expressive sidewalls — the appearance of this supercar will certainly blow you away.
The 812 Superfast has a V12 6.5 engine with an output of exactly 800 "horses" (8500 rpm) and 718 Nm (529.6 ft-lb). Notably, 80% of the maximum torque is available at 3500 rpm. Such parameters are possible due to a new GDi system with 350 bars of pressure and an intake path of variable geometry, designed as Formula 1 atmospheric engines.
According to the manufacturer, no other production vehicle, with a front-engine location, demonstrates such parameters. The declared average consumption is 14.9 l/100 km.
---
Recommended for you:
2020 Rimac C Two
The Rimac C_Two is the next iteration of the Rimac Concept One hypercar. Croatian manufacturer of hypercars, Rimac, presented the C_Two at the Geneva Motor Show in early March 2018.
The specifications and features of the C_Two are as impressive as its fairly affordable price. The car has a carbon body and four electric car motors with a total capacity of 1914 horsepower. The torque is 2300 Nm (1696 ft-lb). The C_Two accelerates from 0 to 60 in just 1.97 seconds, and the top speed of 412 km/h (258 mph) is not bad at all for a car weighing 1950 kg (4299 lbs).
With a fully charged 120 kW battery, the newest electric hypercar from Rimac can travel 650 kilometers on a single charge. During the presentation of the C_Two, the manufacturer said that its equipment meets the 4th level of autonomy, provided by 12 ultrasonic sensors, 8 cameras, 2 lidars, and several radars, which generate 8 terabytes of data in 1 hour.
In addition, the supercar has a quick charge function (up to 80% in 30 minutes) and universal use of carbon. All in all, you get one of the most technically advanced supercars to set your own best speed record to date.
2019 Ford GT
The new supercar has retained its recognizable features while being noticeably more advanced and aggressive in its appearance than Ford GT 2018. It also is much more technologically advanced than the previous one since it uses active aerodynamics with retractable spoiler and Brembo carbon-ceramic brakes.
When designing this supercar, the manufacturer used lightweight, high-strength materials to achieve the lowest possible weight. For example, the safety frame and body panels are made of carbon fiber and the front/rear sub-frames are aluminum.
To replace an old 5.4-l V8 (550 hp, 499 ft-lb), a new twin-turbocharged, inter-cooled 3.5-liter V6 of the EcoBoost family, with an of 647 hp and 549 ft-lb of torque, has been installed. The engine is combined with a 7-step dual-clutch automatic transmission, providing almost instantaneous shifting of gears.
The new Ford GT weighs 1,360 kg (2998 lbs) and has a top speed of 347 km/h (216 mph), with 0-60 in 3 seconds.
Thus, thanks to its dynamic characteristics, the supercar proved to be the fastest stock car in the history of the manufacturer with blistering acceleration and incredible top speeds that you will never experience driving, say, a muscle car like the Mustang GT. The latter plans to produce only 150 new Ford GTs, starting from 2020.
2020 Aston Martin Vantage
The appearance of the new Aston Martin Vantage radiates power and strength: large wheel arches, prominent wing/door shapes, minimal front, and rear overhangs, smooth contour curves, as if designed with a single hand wave of an artist.
But most importantly, the car is equipped with a unique engine, a 4-l V8 from Mercedes AMG, which produces fantastic 510 hp and 505 ft-lb of torque. This incredibly complex unit has two turbines with variable geometry. Aston Martin's engineers tinkered with the engine and introduced a number of modifications: they corrected the input/output parameters and changed the control program. These corrections were needed to adapt the engine's capabilities to the vehicle's parameters as much as possible.
The engine is paired with an 8-speed automatic gearbox, ZF (in the future, cars with a manual transmission will also be available). The dynamics are amazing: the car weighing 1530 kg (3373 lbs) accelerates up to 100 km/h in 3.5 seconds, and the maximum speed is artificially limited to 313 km/h (194 mph).
The Dynamic Stability Control and Dynamic Torque Vectoring assist the driver in steering, resulting in one of the fastest street-legal cars in the world in 2020. And believe me, it's better than Lotus.
2005 Saleen S7
Pay no attention to the 2005 production year, it's all about the style when it comes to this car. The Saleen S7 is an American handmade limited-edition supercar that made its debut on August 19, 2000, at the Rolex Monterey Motorsports Reunion.
Designed jointly by Steve Salin (original concept and idea), Hidden Creek Industries (resources and initial funding), Phil Frank (computer-aided body and interior design), and RML Group (chassis engineering), this car is the only one produced by Saleen that is not based on another production car, as well as the very first US production supercar ever.
The all-carbon-fiber body features exquisite air intakes, a redesigned rear spoiler, and other aerodynamic accessories — as a result, at 257 km/h (159.6 mph), the downforce is matched to the vehicle's own weight.
The engine ehas two Garrett turbochargers, which create a 0.4 bar supercharging and increase maximum output to 750 hp (6300 rpm), with maximum torque of 700 ft-lb (4800 rpm) and the maximum speedof 399 km/h (248 mph).
2019 Porsche 911 GT3 RS RWD
The Porsche 911 GT3 RS RWD, released in 2019, is the most powerful vehicle with an atmospheric engine in the model range of the German manufacturer. It received a forced engine, race bucket seats, a lightweight body, and a lot of attractive optional packages.
Most notably, a lightweight hood with special air intakes, which direct cold air flows to the brakes, and race light alloy rims of the unique design. And the car's interior is a realm of custom materials, sports ergonomics, and comfort. Even an aggressive driving style will not cause any inconvenience to the owner.
The GT3 RS is the embodiment of sports technology and one of the fastest street-legal cars in the world in 2020. The coupe is equipped with a magnificent powertrain, which is the quintessence of advanced engineering and legendary German quality. The 911 GT3 RS has an opposition atmospheric gasoline V6 with a 3996 cc capacity. Unlike its predecessor, the car features an upgraded intake manifold, a modified program of control electronics, and a more efficient exhaust system. As a result, engineers managed to "squeeze out" 520 hp (8250 rpm) and 346 ft-lb of torque (6,000 rpm).
The car is capable of bringing a lot of unforgettable emotions to true car enthusiasts and gas monkeys, no matter if you're in the USA's California, racing around the Nurburgring, or driving anywhere in Europe, Canada, or Australia.
Exclusive luxury insights
for newsletter subscribers only
Delivered every week to your inbox